'Shaded' is an on-going interview series created by 22-year-old Bournemouth-hailing music journalism student, writer and editor James Musker, which focuses on tattooists, the interesting people that wear their work and both the artist and canvas's relationship to the craft.
Maidstone John is a 25-year-old Cantebury-based freelance illustrator and tattoo apprentice who conjures up gnarly magic from the comfort of Three Crows Tattoo. As part of Things and Ink's on-going interview series 'Shaded', his current obsession with medical journals and how he's working hard towards producing "bigger and busier" work.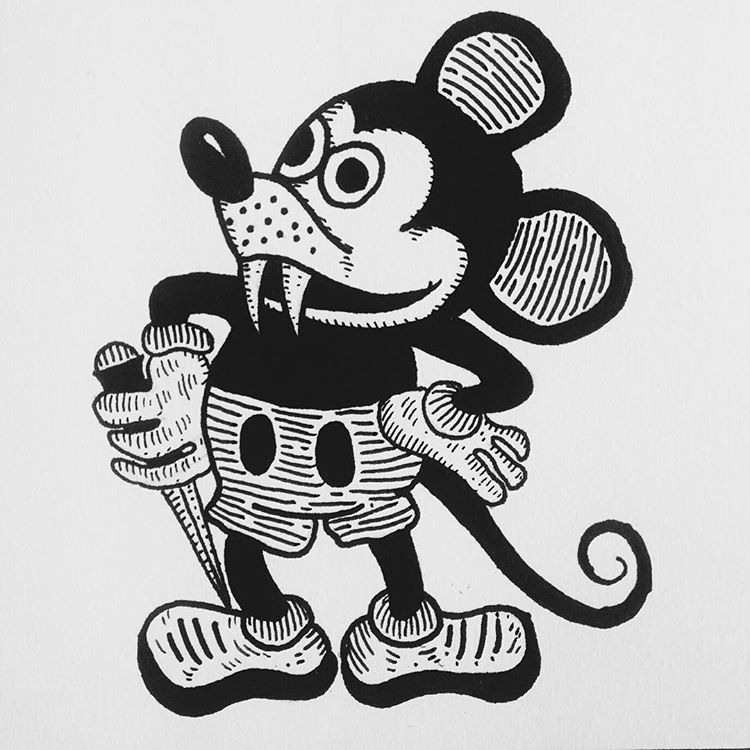 Can you talk me through your relationship with tattoos? I got my first tattoo at The Brighton Tattoo Convention when I was 18. I got a portrait of my mum on my forearm, and it's still one of my favourite tattoos to this day. It's always been my plan to be covered before I reach 30, and so far it's going pretty well! I've been around heavily tattooed people all my life and I guess the bug really started to settle in when I was in my early teens. I was over the moon when my buddy Chris got me a full-time job as a shop boy at a tattoo studio. At the time, it was never my intention to tattoo, but I would always draw and the boss would let me display my prints and drawings in the shop.
I left the shop on good terms after two years and moved on to Canterbury, where I would draw at my friends' tattoo shop in Herne Bay. John Slack and Scott Banks filled me with so much inspiration and encouragement, to the point where I felt like I could someday have a career in tattooing. Dan Frye pointed out that not many people are really pushing the style that I'm striving for, so if I was to start tattooing in the style that I draw, it could be a good thing. Three Crows Tattoo in Canterbury was in the process of opening when I moved. I told Adam, the owner, what I had been up to and that I planned to put a portfolio together over the next year or so to apply for an apprenticeship. There and then, he offered me an apprenticeship.  I started my apprenticeship back in January of this year.
What's the most valuable piece of knowledge that you've gained since the start of your apprenticeship? It's kind of hard to explain, but I would personally have to say that gaining an understanding of the tools for the job at hand has been incredibly valuable. You have to take into consideration the area of skin you are working on, what needle grouping and voltage to have set-up and, of course, the high level of hygiene for the customer and everyone else in the studio.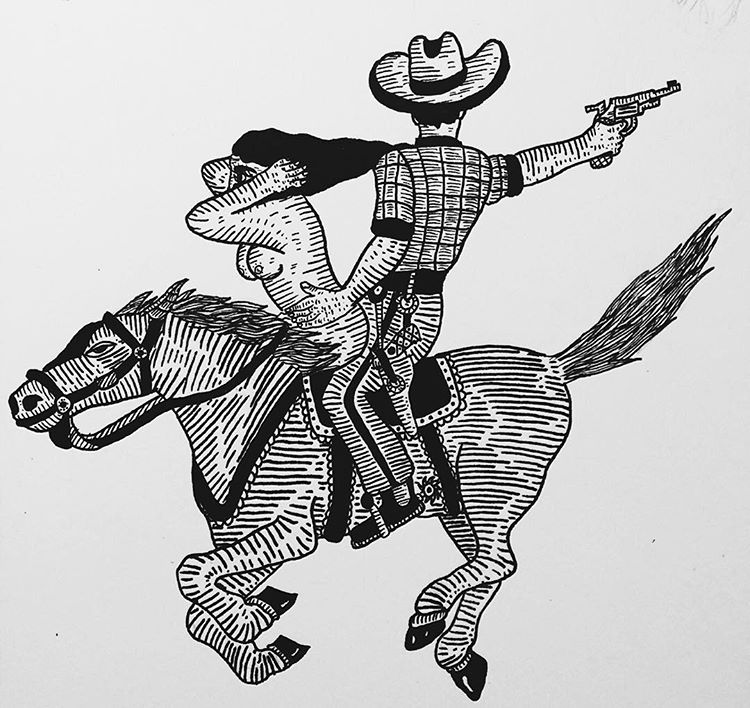 What attracts you to black-work and etching? I have always worked in that style from day one. Craig Scott, Dan singer and Richard Sayer got me drawing in the first place and were always such strong influences, and it wasn't until I discovered guys like Duncan X and Liam Sparks that I ever thought it would be possible to adapt that style to tattooing. I have always loved and appreciated every style of tattooing, but I personally think that black tattoos just look so strong, and as for the etching, I just want to be able to stand out and offer something a little different.
Can you tell me about your own tattoos? I wouldn't say any of my tattoos have any particular meanings behind them. I've been tattooed by a fair few people now.  My buddy Dan Frye has tattooed some of my favourite pieces of mine. He recently tattooed a solid, black spider caught in a traditional web right in the ditch of my knee. We're planning on sticking a fly trapped in a web on the other side as well! I've mainly been getting tattooed by Philip Yarnell recently though.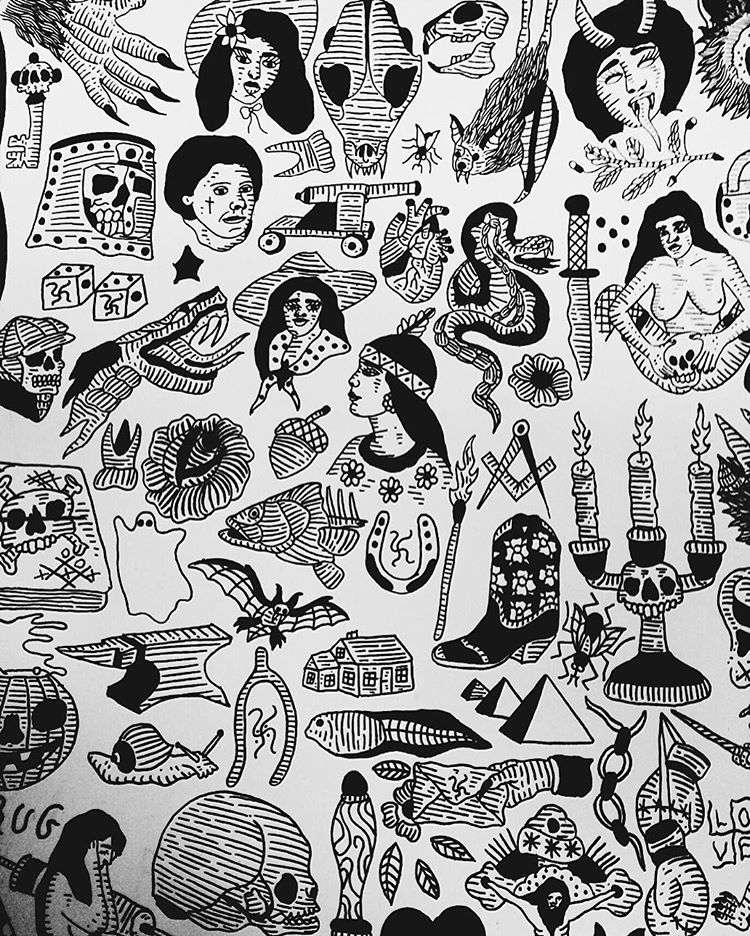 What is currently inspiring you? I am currently very inspired by old medical journals, as well as monster toys from the 80s. I have a never-ending collection of books and curiosities. I'm pretty obsessed. Me and my pal Dan Carrington have some pretty gnarly collaborations in the works that involve murder and suicide victims, so keep your eyes peeled!
Have you tattooed anyone yet? I'm currently in the process of filling up my friend's legs with as many small designs as we can possibly fit, including cover-up work and blast overs, which I love to do. One of the first tattoos I did on him was this tripped out Mickey Mouse, the other being this devil moon. Both tattoos took me so long to do! I was never nervous as such when tattooing, it was more excitement which was just as bad because it still made me a little shaky, but that shortly disappeared. I am now up to tattoo number seven and I am happy to say I have definitely gained a lot confidence and picked up a lot of speed in a pretty short gap. I still have such a long journey ahead of me but I am so determined to reach my goal and get to a point where I am clean and consistent enough to move onto bigger and busier designs.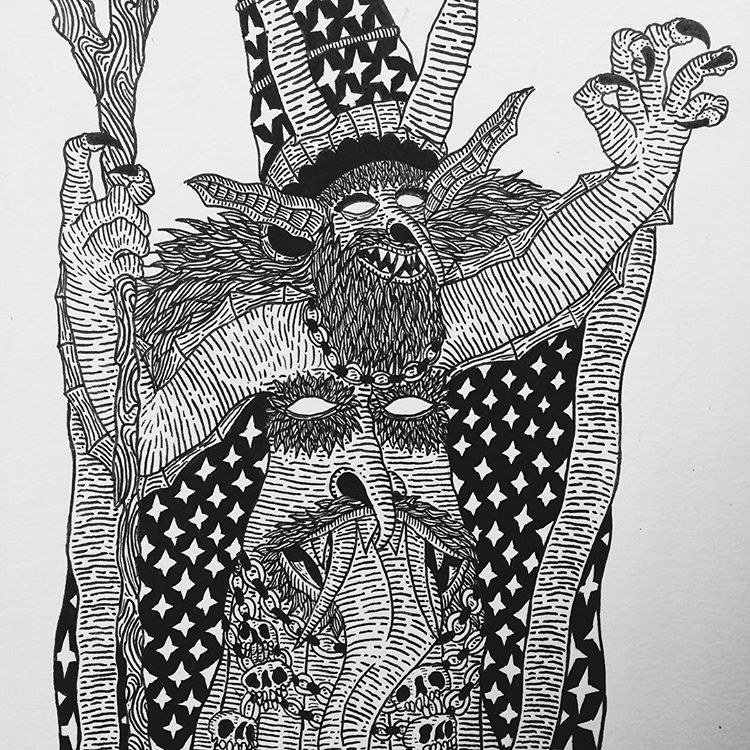 Who inspires you artistically? I would have to say Dan Santoro, Daniel Higgs and Duncan X predominately – as well as everybody else at In To You. At the moment, I am so inspired by Jack Ankersen and my buddy Lice4Life when it comes to tattooing and printmaking: out of the box and out of this world. They both produce very unique and exciting stuff!
How do you see your work evolving? I'm just forever going to strive to get my line-work, blackwork and shading to the point where it is as clean and consistent as possible. At that point, I would like to focus on bringing back some of my more detailed and complicated designs. I will always be putting out flash and illustrations for records. I enjoy that side of things so much! I equally want to keep pushing that too.