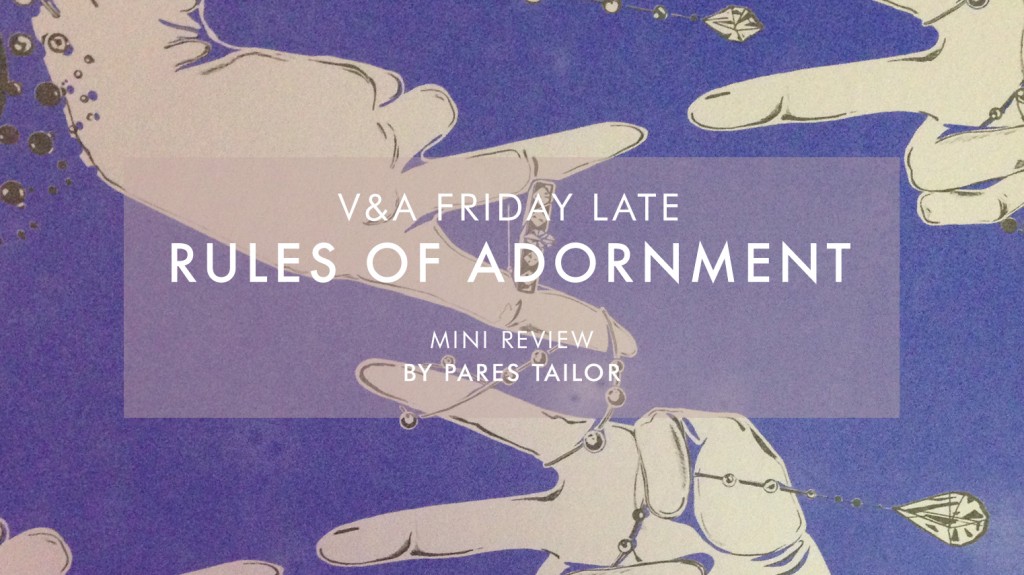 Last week while the Things&Ink team were working hard wrapping up issue five for print, which you will be able to order on Friday, a few of us made it down to the Victoria and Albert Museum (V&A) for a contemporary late night event 'Rules of Adornment'.
This event has been on our calendar for the last few months so we were very excited to see what the night held. The V&A is the world's largest museum of decorative arts and design which was founded in the 1852, so to be at an event in such a renowned building, talking about a various subjects which are part of the Things&Ink DNA was going to be a very intriguing night.
The Rules of Adornment key topics were a mixture of jewellery, technology and tattoos. The night was jam packed with live performances, cutting-edge fashion, debates, one-off displays, installations, special guests, drink, food and guest DJs.
The big question of the night was why do we adorn ourselves with jewellery, accessories, technology and tattoos? Is it about status or personal expression?
As we walked through the doors, hanging high was a giant chandelier of colourful glass spheres by Canadian lighting brand Bocci.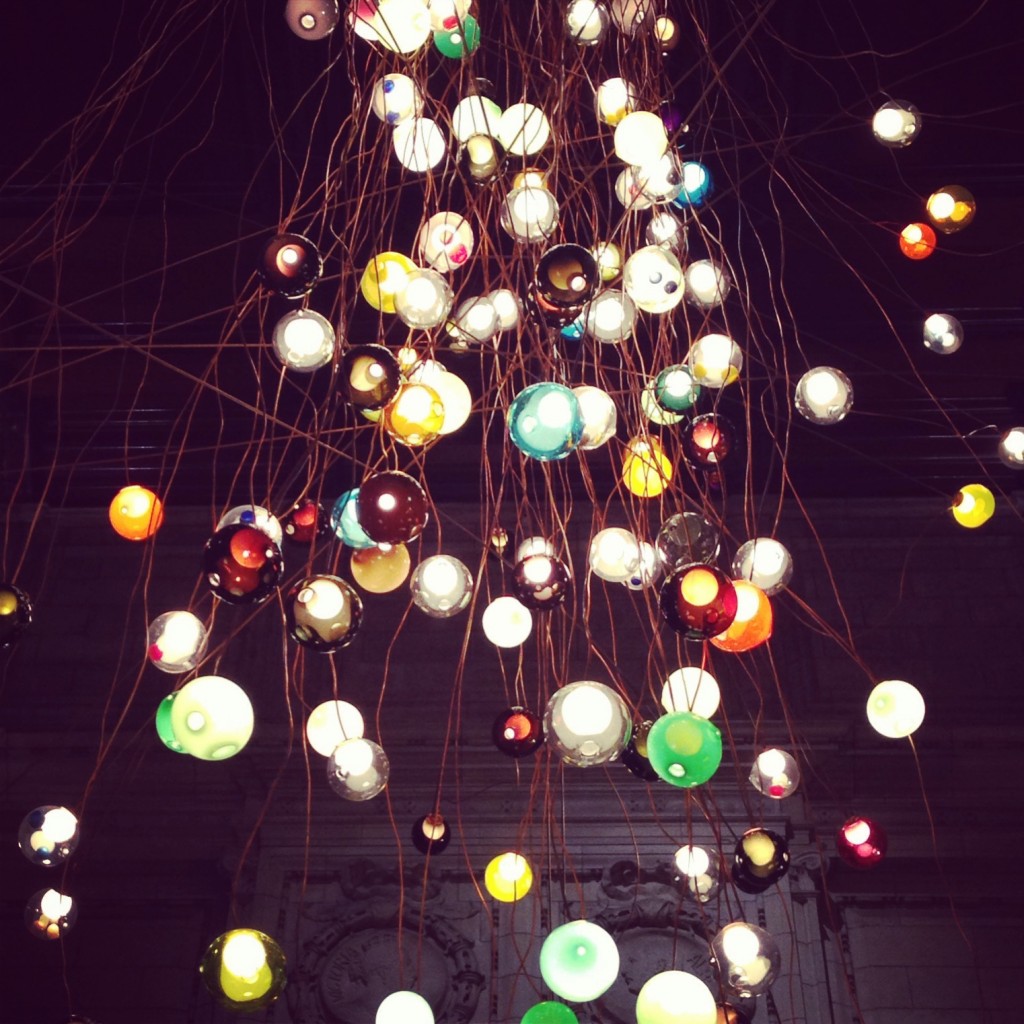 Making our way through various different installations we headed towards the far wing of the museum, "The Sackler Centre". Randomly on the way we kept seeing a crowd of girls show-casing various ways of wearing different styles of jewellery. It was so interesting seeing jewellery being showcased like this. Jewellery is worn day in day out by billions of people, but it is worn in a way that most people would see as "normal." Tonight it felt like the boundaries were being pushed.
As we opened the glass doors to the Sackler Centre, it felt like a mini festival of celebration of body art culture. The sound of Gyorgy Ono experimental techno-house jams where being fused with more avant-garde, Musique Concrète and sound art compositions. Drinks in every corner and ink exhibitions and live workshops in various studios in progress.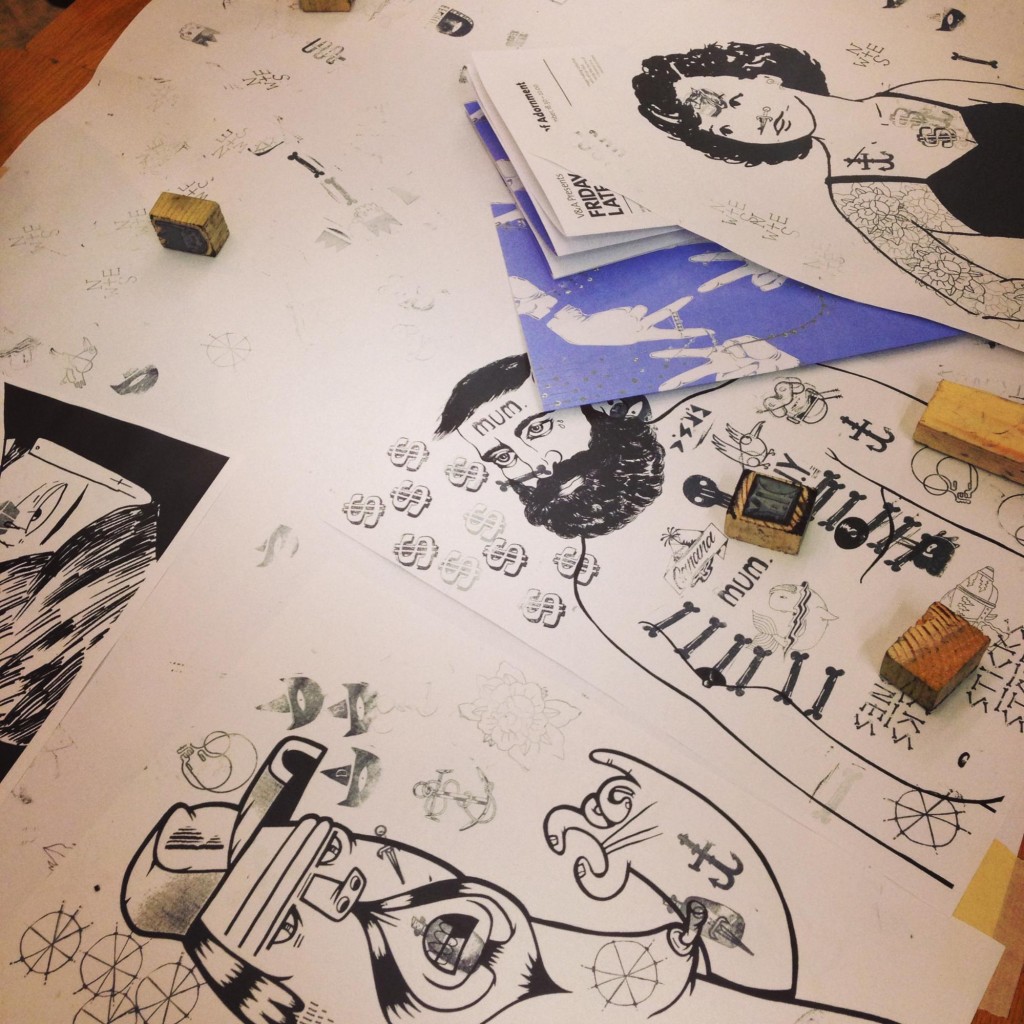 I spent some time in the Art Studio which was being managed by the Brothers of the Stripe team. I watched various people design and illustrating on flash sheets. All being inspired by the adornment theme.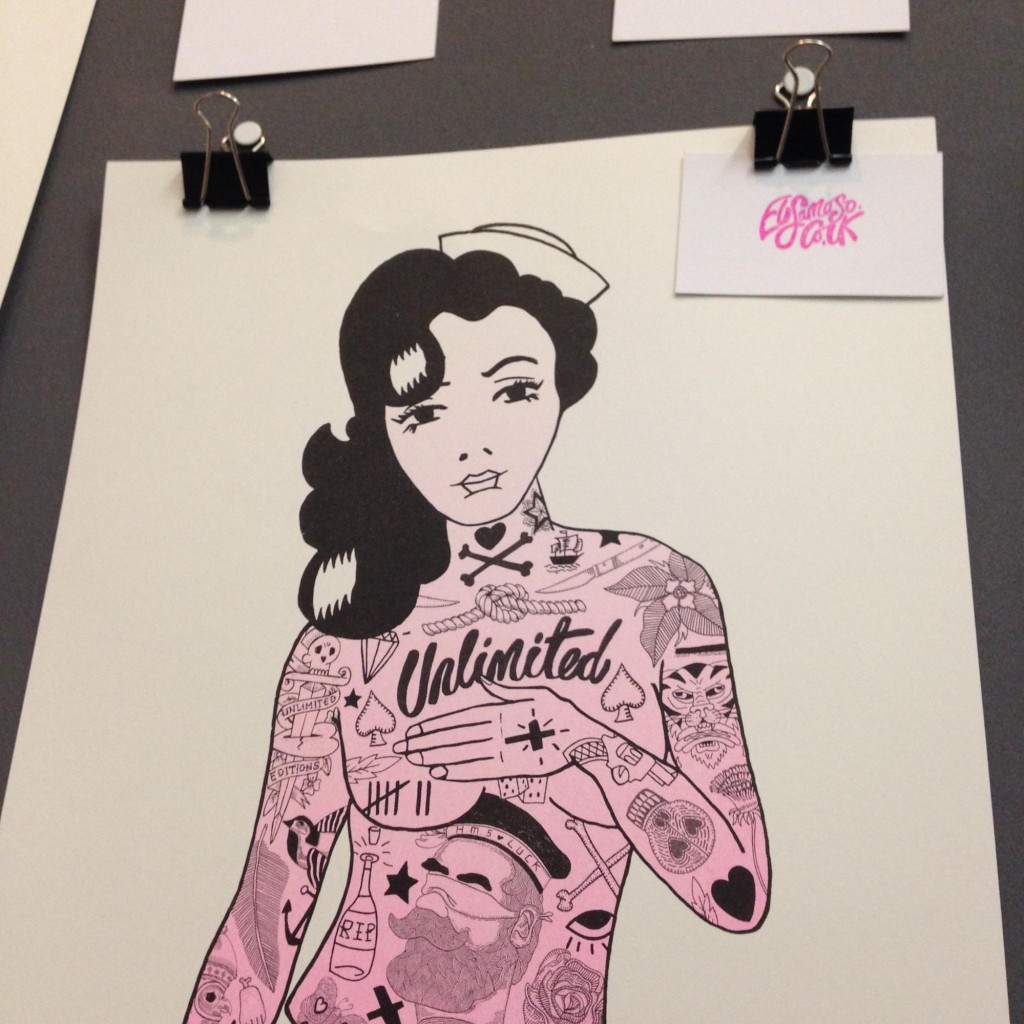 There was a tattoo stamp workshop in the middle of the studio with people printing and drawing various pieces allowing them to take away a specially printed poster. You could see majority of the crowd learning about tattoo art culture for the first time, falling into a comfort zone with a surprise on their faces. 
We got a chance to catch up with Art historian Matt Lodder , who was speaking on the night about Japanese Tattooing as an Upper-Class Fad in Late 19th Century Britain and we asked him… why do we adorn ourselves with tattoos?
"I think trying to figure out the "why" of tattooing is probably ultimately a futile exercise. Adornment, including tattooing, seems such a fundamental part of being human – and there's not a culture we've yet discovered in history which didn't use adornment – through a mixture of clothes, jewellery and body art – in some senses. What interests me instead is the "what" – how do particular styles and genres and trends in tattooing come and go, how do they relate with the visual cultures from which they emerge, and what relationships between the individual, her culture and her world do these changing styles indicate? It's fascinating being able to ask these questions at the Victoria and Albert Museum, as museums have shaped and continue to shape our understanding of adornment, and lead as well as illustrate our tastes and sensibilities. It's certainly the case that tattooists in London were visiting places like the V&A and the British Museum in search of design inspiration, and that their clients were inspired by the things these places introduced them to. Adornment is constant, but what form that takes is constantly shifting."