Nel Bolton, from The Hauge in the Netherlands, has had the words 'Do Not Resuscitate me! I'm 91′ tattooed on her chest. She hopes that if she falls ill the doctors and her family will follow her wishes and respect her right to die.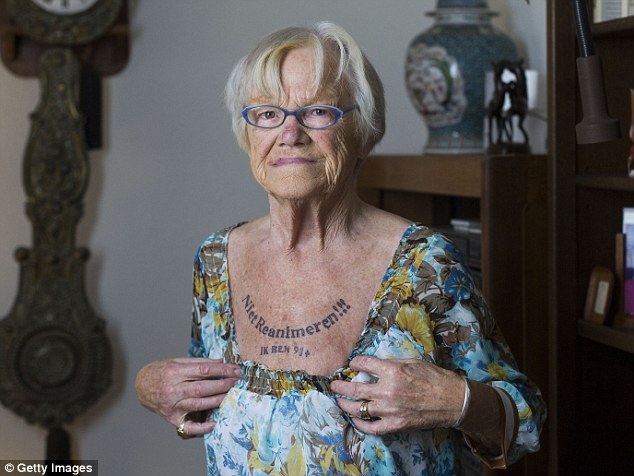 In the Netherlands there is much debate concerning whether these types of tattoos are legally binding and also whether paramedics and other medical staff should follow the declaration.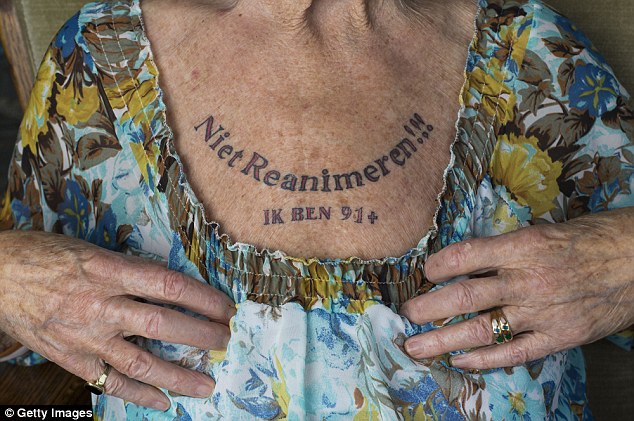 Ms Bolton is not the first to have a tattoo of this sort, but her's is the biggest. In 2011 Joy Tomkins had the statement tattooed on her chest in a bid to stop Doctors from reviving her.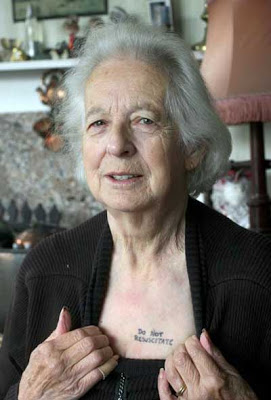 Images from Daily Mail and Abroath