Meet Jessica Ashby, she is a tattoo apprentice under Mike Stockings at Legacy Ink in Haverhill. This is her story of how she came to be a tattoo apprentice and the hard graft involved…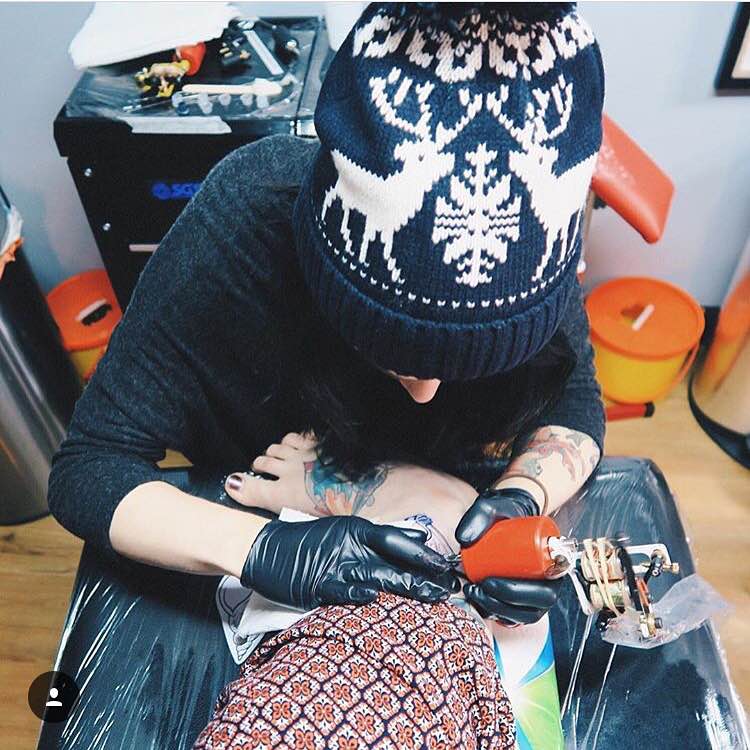 How long have you been tattooing? Looking back through my diary, I've been tattooing on a regular basis for about 7-8 weeks now. I started my apprenticeship in October of 2015 and my mentor let me tattoo myself after about four months so I could get a glimpse of the world I was stepping into. I tattooed myself again a couple of months later and then a handful of my wonderful friends volunteered to let me tattoo them, and then all of a sudden I'm tattooing every day alongside all the other artists at the shop. This is something I've wanted for so long and sometimes I still wake up and think 'is this really my life now?!'
How did you start? What did you do before? I remember telling my tutor at college that I wanted to be a tattoo artist and she looked at me blankly with no advice to give. I then went to university for a year, worked in bars and restaurants, went travelling for a bit, all the while knowing I still just wanted to tattoo.
It got to the point where I couldn't stand my job any longer and I plucked up the courage to email Mike Stockings (my mentor) and asked if he would be willing to see me to discuss the possibility of an apprenticeship at his studio. I had been avidly following his work for years and I had my heart set on learning from him. He agreed to see me, went through my work, picked it apart, gave me some advice and then told me to go away and draw some more. I don't think he expected that I'd ever come back, but I continued to take more work to show him for about six months until he offered me the apprenticeship.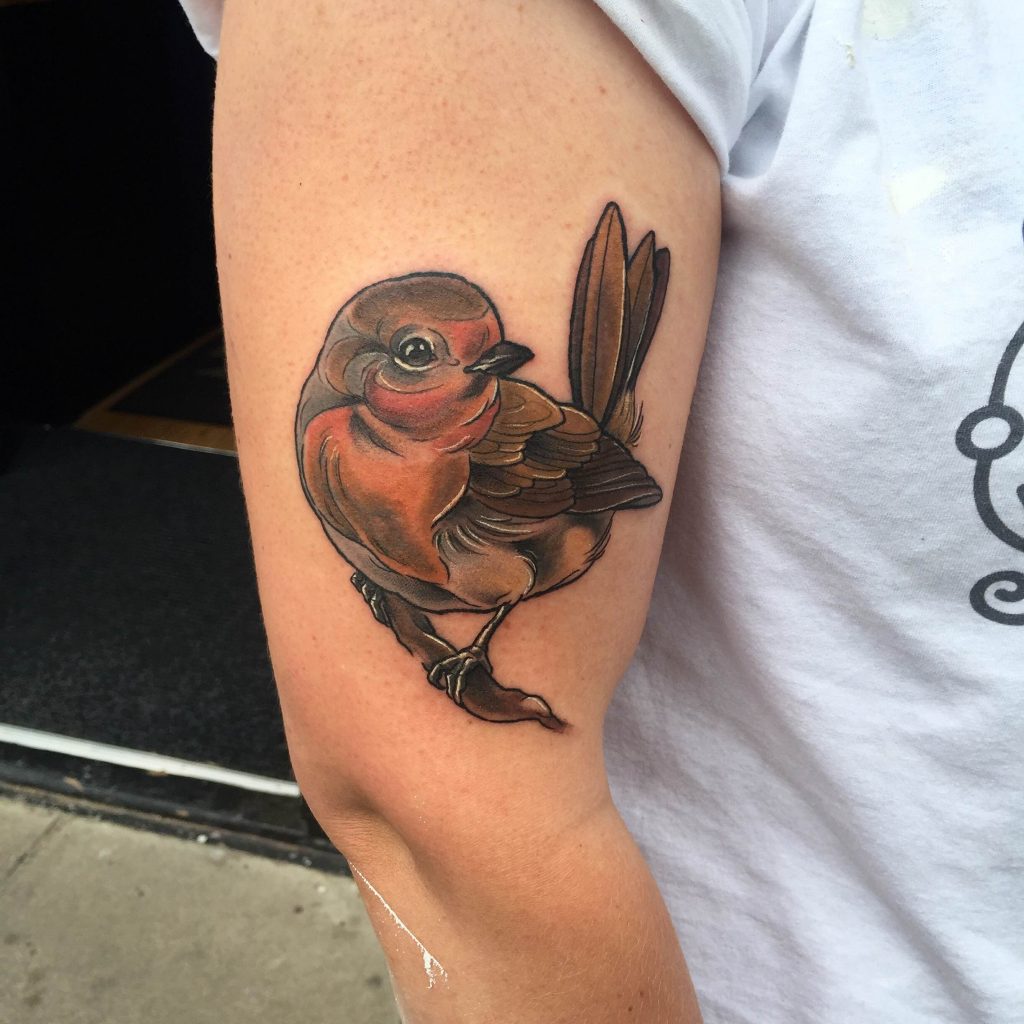 Do you have a background in art? Drawing was always 'my thing,' when I was younger. I remember going round to other kids' houses to play and being shocked that they didn't put the lids back on their colouring pens, or that they only had scrap paper to draw on. Looking back, I'm so grateful to my mum for nurturing my interest in art. Even at a young age she would take me to exhibitions and buy me good quality drawing materials.
I studied art at college and even went on to university to start an illustration degree. I probably thought my art classes were boring at the time but I realise now that they really did teach me some valuable things about composition, light and shadow, complementary colours etc.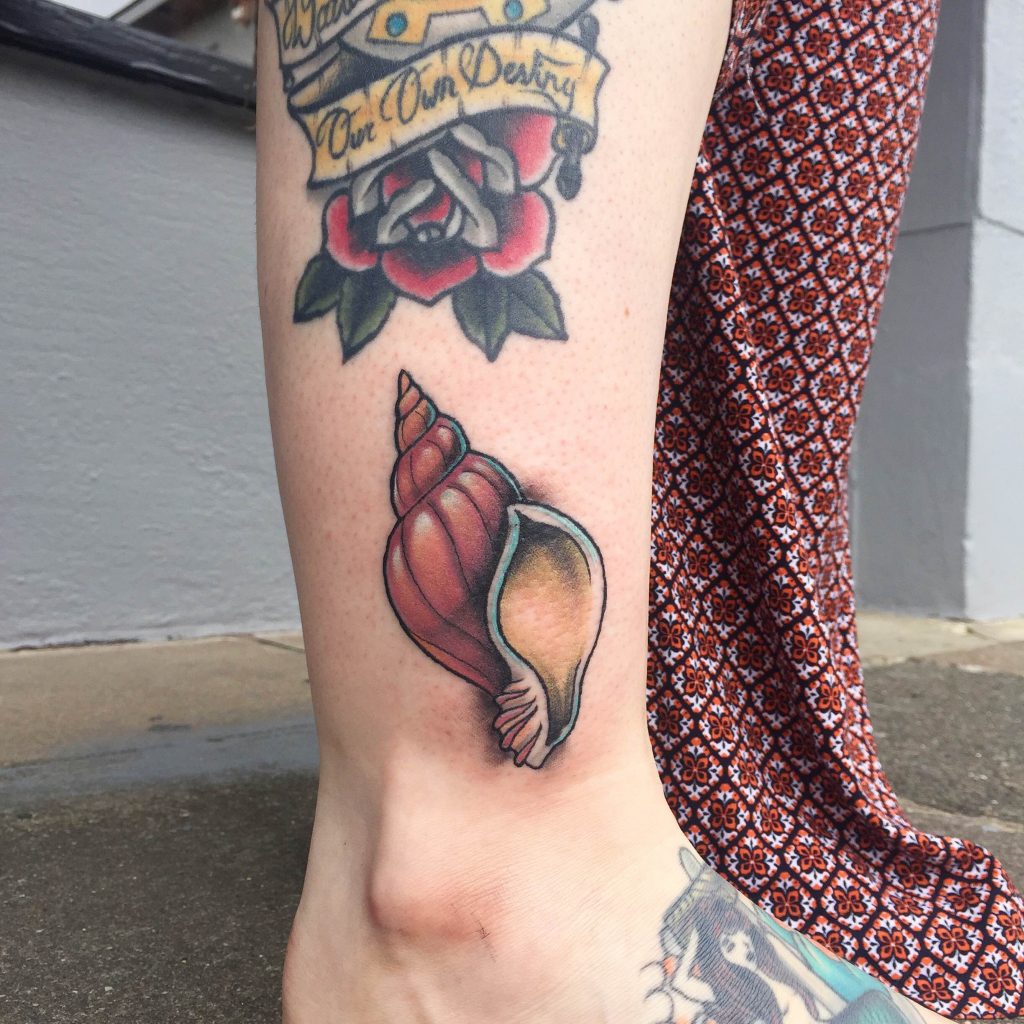 What drew you to the tattoo world? I remember seeing some of Guy Aitchison's luminous bi-mech work when I was about 16 and I was instantly blown away. It was like at that moment, my eyes were opened to a whole world of tattooing beyond the high street flash that I was familiar with. I then went on to discover Emily Rose Murray, Tiny Miss Becca, and (dare I say) Kat Von D who were all women starting to make waves in a male dominated industry at the time. I was so inspired and excited that you could make a living out of drawing wonderful pictures on people. I was desperate to get tattooed when I was a teenager and now I'm starting to build up a nice collection of my own I feel more comfortable in my skin than ever.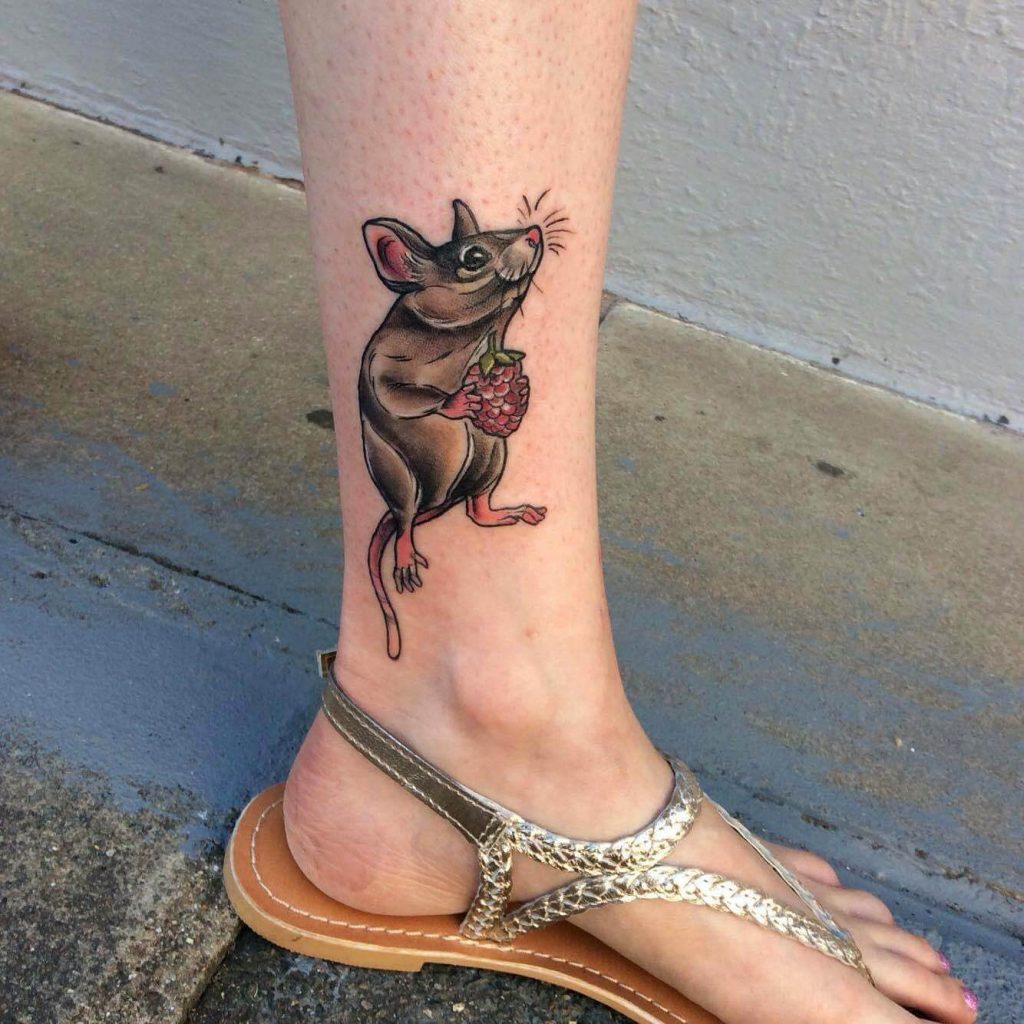 Are there any artist that influence your work? I really like all the bold, bright work that is coming out of Germany at the moment. Lars Uwe Lus lips, is one of my absolute favourites. His use of colours, line weights and style in general is pretty mind-blowing. I love the illustrative quality of Kate Selkie's work and I am always reminded that good drawing skills are the foundation of a good tattoo. And of course, watching Mike work is probably my biggest influence. His work has so much character and he's always trying to push boundaries and put out fresh new ideas. It's impossible not to be inspired.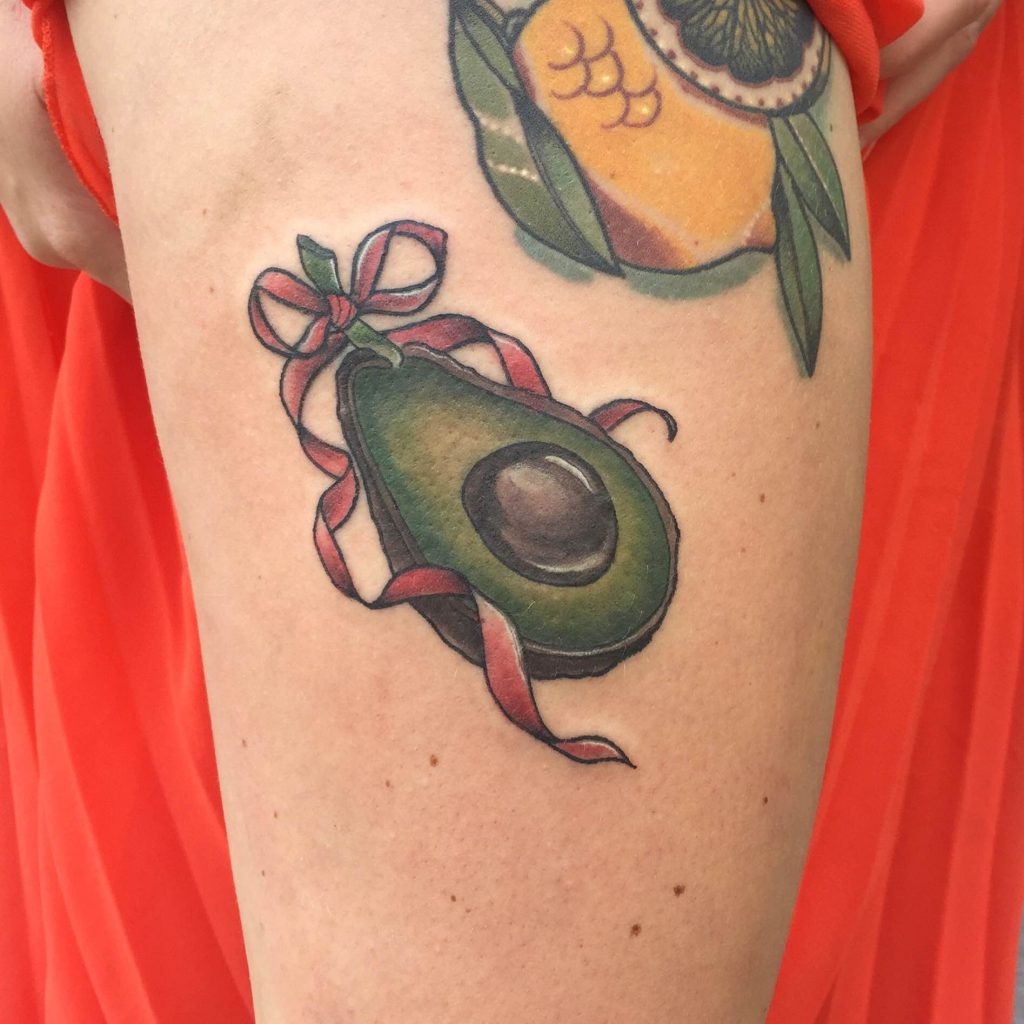 Describe your style, has it changed? I'd say my style changes a little bit with every tattoo I do. I think my work is leaning towards neo-traditional, working with bright colours and bold line. The guys where I work taught me early on to follow the fundamentals of traditional tattooing, emphasising the importance of clean lines and getting a good amount of black into any tattoo to create contrast and a tattoo that will age well.
What inspires you? Everything really. I guess that's a pretty terrible answer but it's true. I'll often find myself sneaking into people's front gardens to take photos of their flowers to use as reference, or stuffing a leaflet in my bag because I like the colour palette that's been used. I feel like my eyes now scan everything to see if it's a possible reference or inspiration in some way.
I love Japanese art and culture, art nouveau, pop art, film photography, and really enjoy going to museums and galleries. Even if the work doesn't influence mine directly, I always feel so creatively energised after seeing another artist's vision come to life.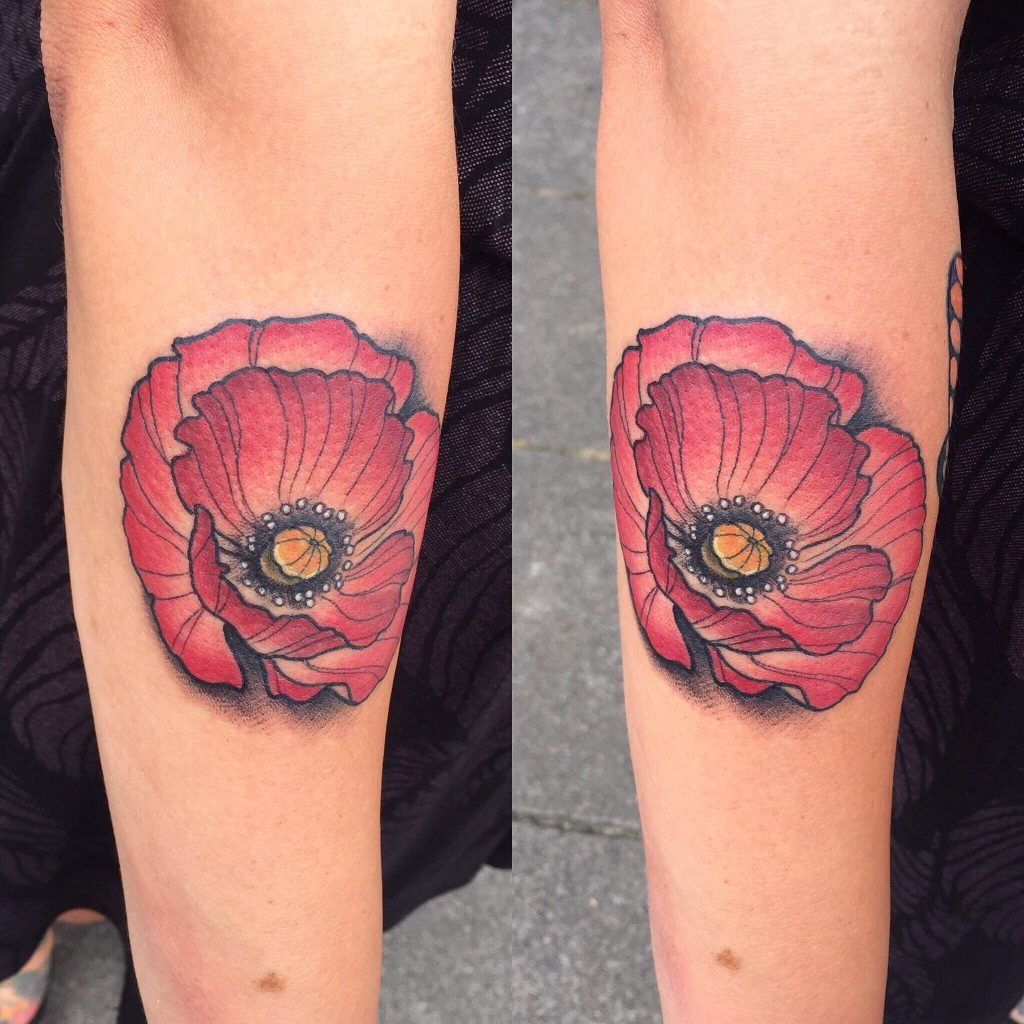 What would you love to tattoo? I consider myself incredibly lucky that Mike gives me the freedom to tattoo what I want already. He has always really emphasised that if you do work you enjoy then that will be evident, and people will come to you.
Eventually I'd like to be tattooing larger scale animal designs and faces (tattoos of faces, not tattooing on faces!) I love the idea of working on a project and can't wait to be piecing together ideas for a sleeve or back piece. For now though, I am happy doing my little designs, trying to make each one cleaner and better than the last. I think there's a fine line between continually pushing yourself to improve, and trying to run before you can walk. The guys at work will often tell me that I'm not ready to tattoo a certain part of the body yet, or that a design is too complex and then I just have to take a step back and remember that it's still really early days for me.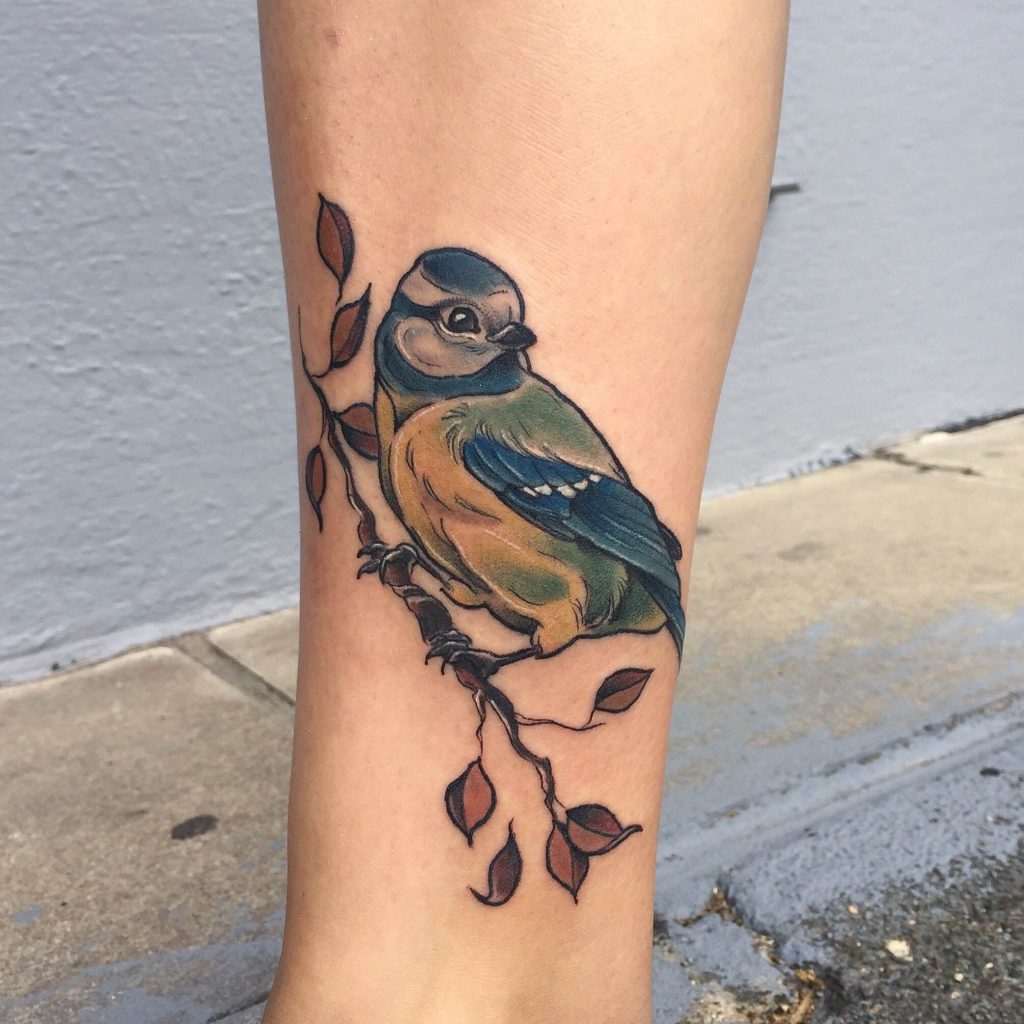 What is a typical day like for you? I usually get to the studio at around 9 am, mop the floor, clean the grips, set up Mike's station and try to make sure everything stays tidy during the day. I'm trying to do one tattoo a day at the moment and truthfully I couldn't tell you anything that happens in the shop during that time!