25-year-old novice Yogi Leanna Daley based in West Bromwich, has yet to go under the needle, in this post she talks about when she first became fascinated with tattoos and what ideas are inspiring her future tattoo choices… 
I remember as a child listening to the gentle chords of an acoustic or the energetic sounds of my uncle playing his electric guitar. Curious, I always found myself wondering (sneaking) into his room and exploring all the hidden treasures. This expedition is where I first came across tattoos. I would look through the bits and pieces of paper I found that showcased the tribal tattoo designs my uncle would sketch up in his free time. Then one day, he came back with a sprawling black tribal tattoo snaking from his wrist, circling his elbow and creeping all the way up to his neck. As a child I was consequently amazed. So growing up I was used to being around motorbikes, video games, sketches of all kinds and magazines.
Then, there is my mother, free spirit and hippie at heart who over the years would come back with another new tattoo adorning her body. Whether it is the midnight black cat, colourful butterflies or random Tinker Bell, it now results in her boasting nine small to medium tattoos, with intentions to expand to larger designs of candy-coloured skulls and a watercolour style design. Tattoos and hippy vibes were always part of my upbringing.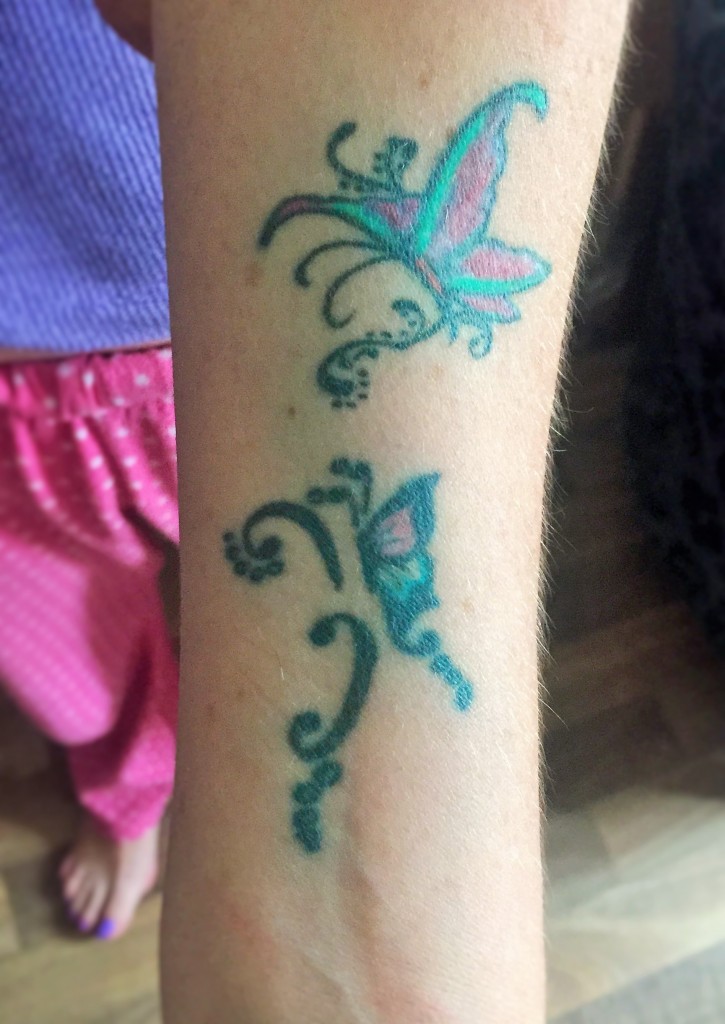 One of Leanna's mum's tattoos
Then there's me. Always having the intention of getting tattoos and searching tattoo designs, but at 25 I am yet to go under the needle and my skin remains (frustratingly) untouched. I've always admired and perceived tattoos as pieces of art rather than a permanent statement of "coolness". I'm a perfectionist at heart and that could be one of the reasons why I haven't got tattooed yet. I think to myself "If I'm going to go through all that pain, I better choose a  design that I will love!" Tall order in reality as tastes change, but on the other hand they are permanent reminders of what you once were and who you are today. A visual ink diary, as you will.
The other reason simply put, The Fear. It is that threshold where you are intellectually aware that it will hurt, but due to never experiencing it, in reality you have actually no clue until you take the plunge. As my mother always says so eloquently "Leanna, it's basically a needle scrapping through your skin. It's going to hurt. End of." There's not much I can say to that.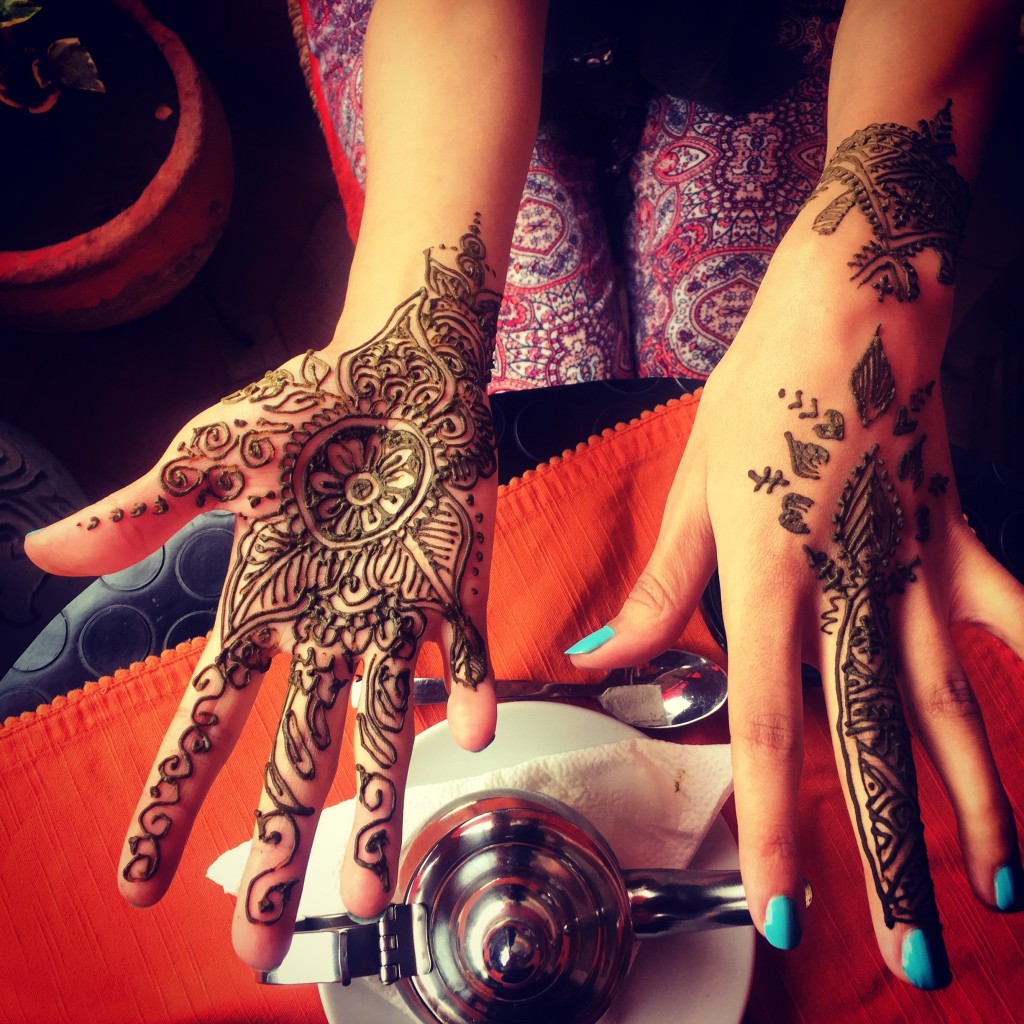 Henna from a holiday in Marrakesh
And lastly, there is the constant stream of ideas filtering my head space; "dream catchers, wolves, the moon, native American goddesses, skulls, watercolour, a scaled skinned Mystique out of X-men crossed with Grendel's golden serpentine mother in Beowulf with the headdress of a lion with scorpion and lion like features- a hybrid (they would represent my Pisces sun, Scorpio moon and Leo rising)." Filtering comes to mind here and thus with all of the above, my mind becomes overstimulated with possibilities. So I am determined to start my journey to getting a tattoo before any more ideas take hold. I'm done with persistent imaginings and feel it is the time now to put them into physical form. It all begins with visually compiling the inspirations and ideas that have been floating around my brain for way too many years.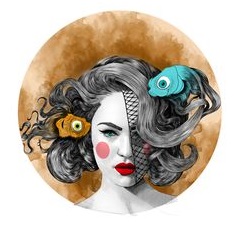 As an avid astrology fan, anything to do with astrology especially Pisces, Scorpio and Leo inspires me every day. However, not in the popular designs you see on a day-to-day basis. I tend to lean to a more physical representation of the Zodiac signs. In addition astronomy has always been high on my list. I spend hours looking through NASA's Instagram page and dream of the endless possibilities of tattoos with hints of watercolour to give that comic dreamlike effect.

Moons
A year ago I bought The Wild Unknown Tarot deck and was fascinated by the illustrations by Kim Krans. They all had a dark sketchy and haunting look, but was brought to life with the subtle vibrant hints of colours, again taking on a watercolour effect. Subtle shading, bold lines and geometric designs added variety to the deck. Then there is the ever present moon in all her glory. Visually I connected to the illustrations in the yearly calendar created by the Free People graphic team. The use of black and white strokes mixed in with inky watercolours gave that mystically dark edge that I seem to gravitate towards.
There's constantly a stream of inspiration I come across every day in different mediums and now it is time to put that all together to create an actual tattoo! Next step? Discussing my ideas with a tattoo artist that can make these ideas into an actual form of art.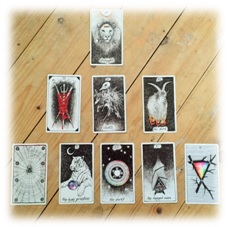 Have you started your tattoo journey, where do you gather your inspiration from?