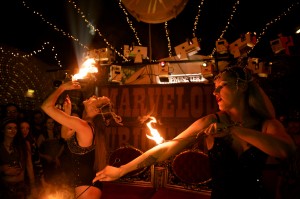 We know what we're doing this Easter weekend…
Our friends Electric Empire have joined forces with Carousel to bring you an epic party this Easter bank holiday – The Mechanical Circus at Electric Brixton, London. The event combines spectacular circus acts, burlesque and creative performance with outstanding music and production.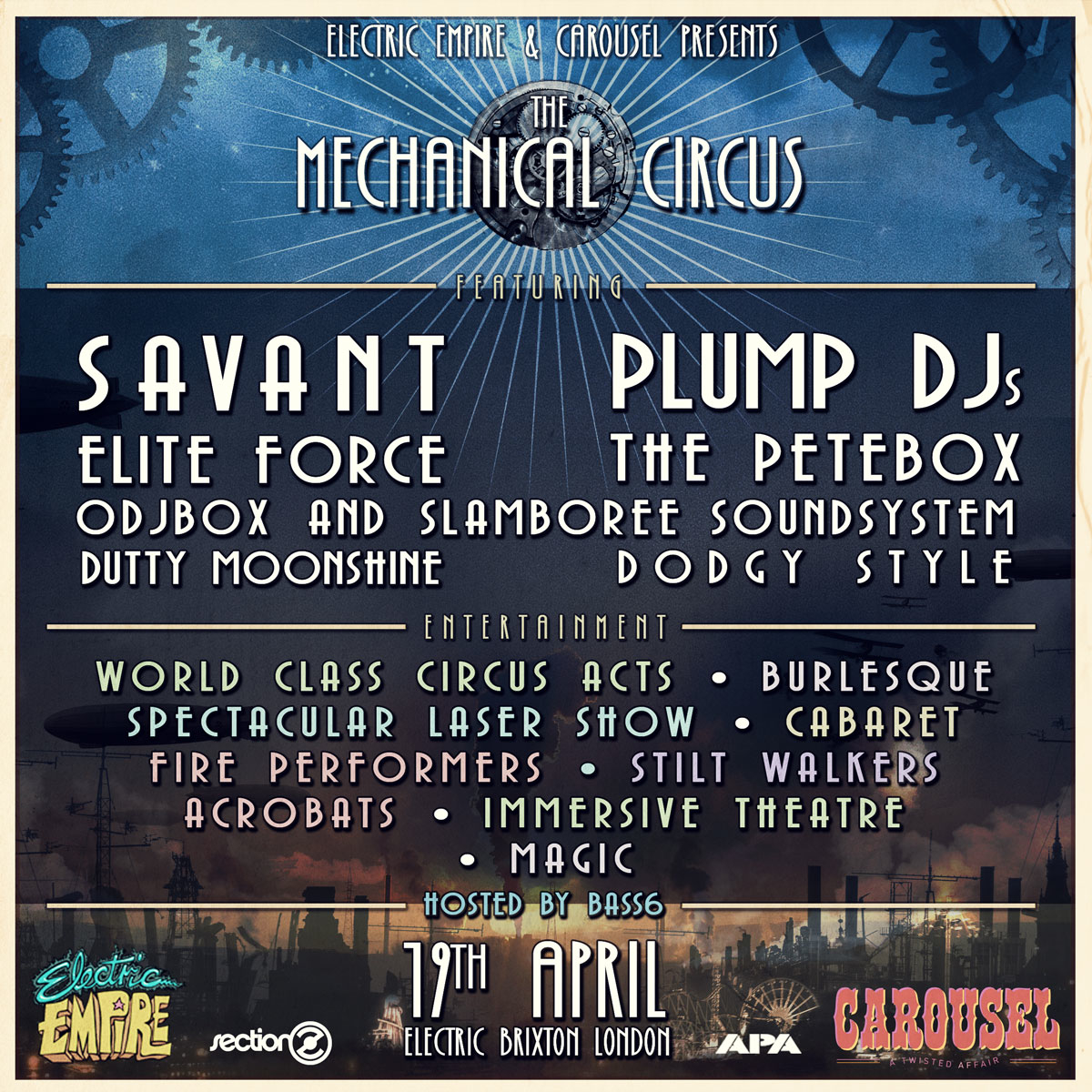 Step into a steampunk world, dance the night away, be astounded by feats of human physicality and wowed by wonderful magicians – it will be a night like no other… and the perfect Easter weekend hangout.
Musical lineup:
✲ SAVANT (UK Debut)
♚ PLUMP DJS 
☣ ELITE FORCE
✲ THE PETEBOX
♛ ODJBOX & SLAMBOREE SOUND SYSTEM
☢ DUTTY MOONSHINE
✌ DODGY STYLE
And the host for the night is BASS6
Visual delights:
✣ SUPER SPECIALIST WORLD CLASS CIRCUS ACTS
✩ FIRE PERFORMERS
✮ SPECTACULAR LASER SHOW
✣ CABARET
✷ BURLESQUE
✲ STILT WALKERS
✼ ACROBATS
❈ MAGIC
✳ IMMERSIVE THEATRE
This magical event takes place on Saturday 19 April at Electric Brixton, London. Get the date in your diaries now and purchase tickers from, wegottickets. Join the party on Facebook too. See you there? The Things&Ink team will definitely be there too…
Here's some photos form pervious Electric Empire parties: