Numbskulls.ink are a London based company producing fully tattoo-able anatomically accurate human sized skulls in high quality silicone rubber.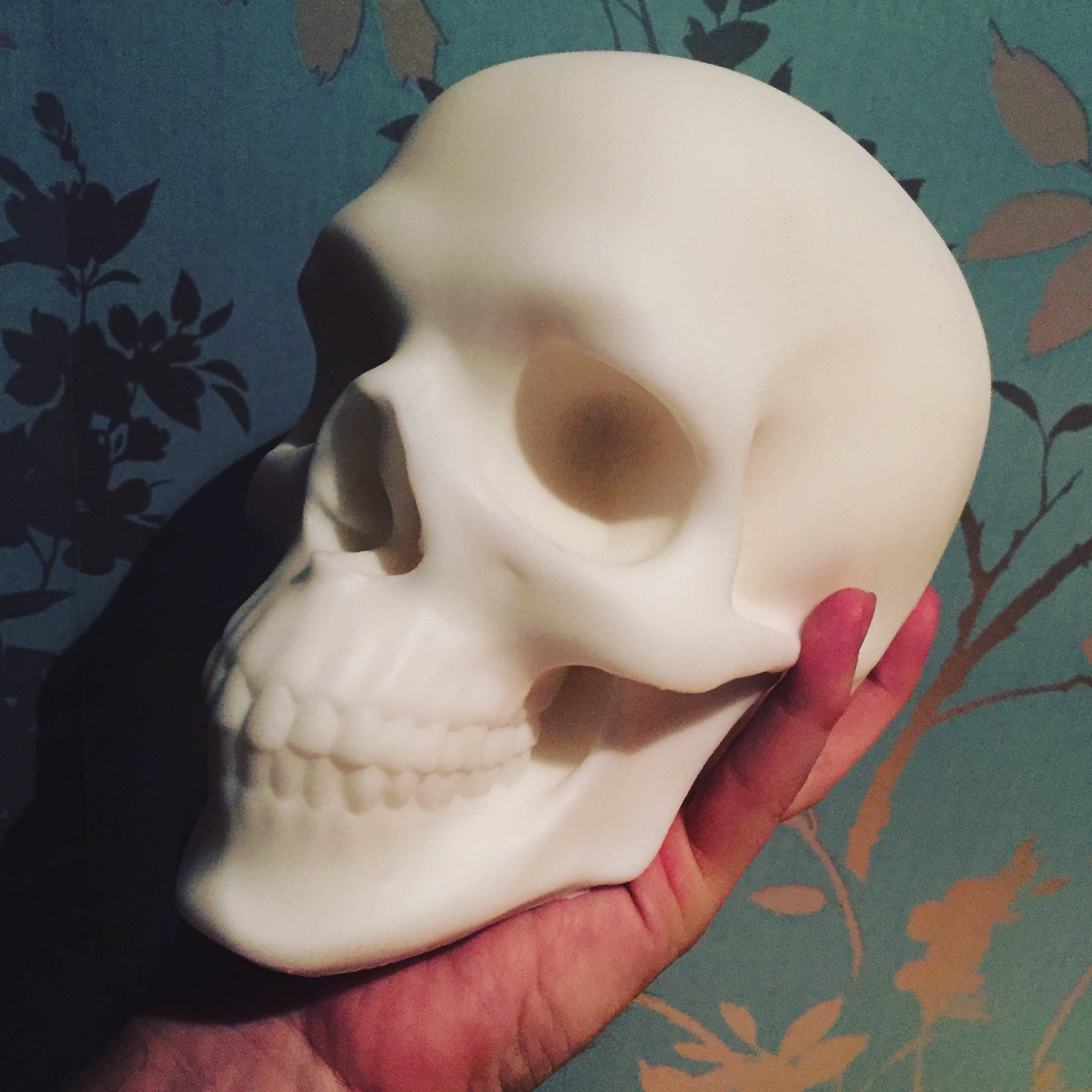 The silicone skull takes and holds tattoo ink permanently, providing the next best alternative surface to real skin. They can be used to perfect tattooing methods or to create and display unique works of art.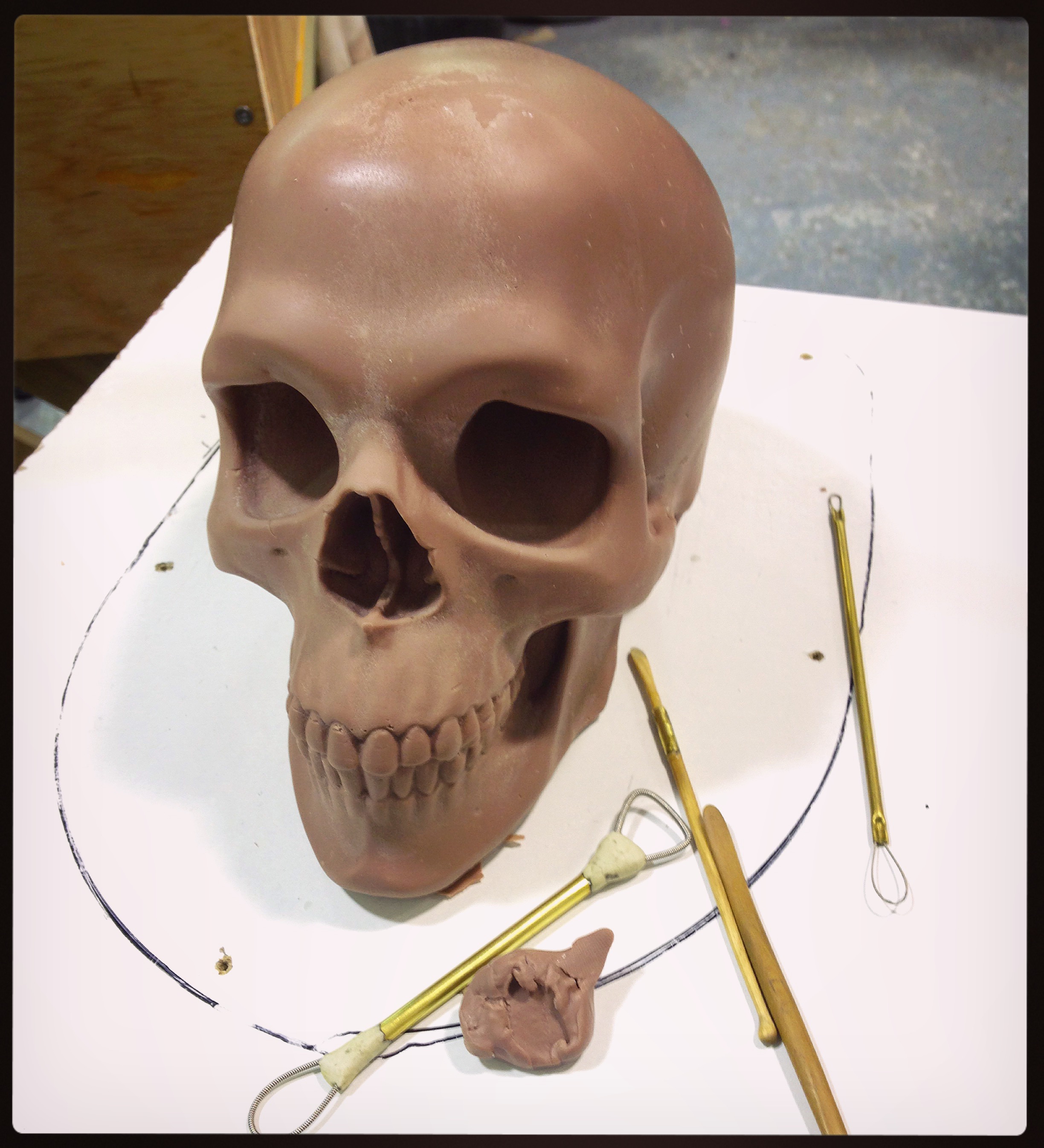 Custom designed skulls have been worked on by Toni Moore, Electric Pick and Greg Kun.  There is also a collaboration in place with the Brighton Tattoo Convention early next year, to have approximately 10-15  skulls sent around the world to various top tattooists who are working at the show. These will then be displayed at the convention on the Numbskulls stand and auctioned off for the brain injury charity Headway.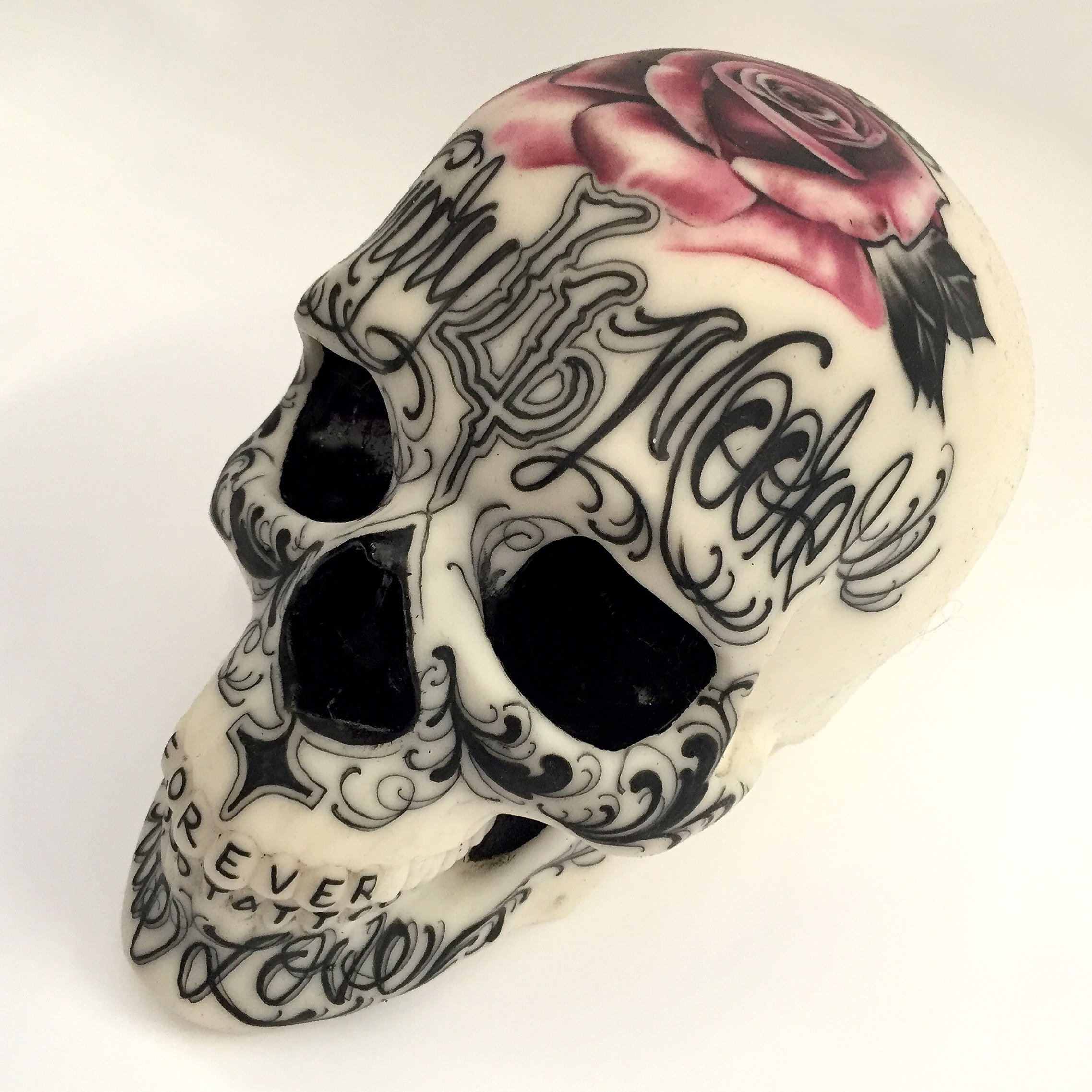 Skull by Toni Moore
They can be contacted via their website at www.numbskulls.ink or find them on Facebook and Instagram