Rachel McCarthy iPhone cover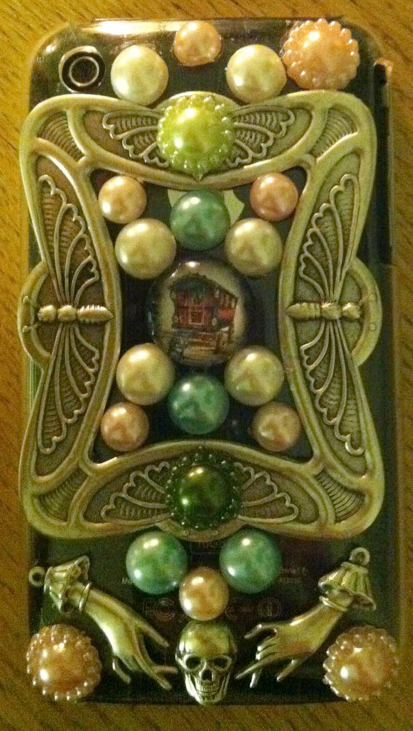 I  recently blogged about my lovely iPhone cover by Rachel McCarthy, and now I have to blog about another beautiful new iPhone cover by Rachel McCarthy. This one's for my sister.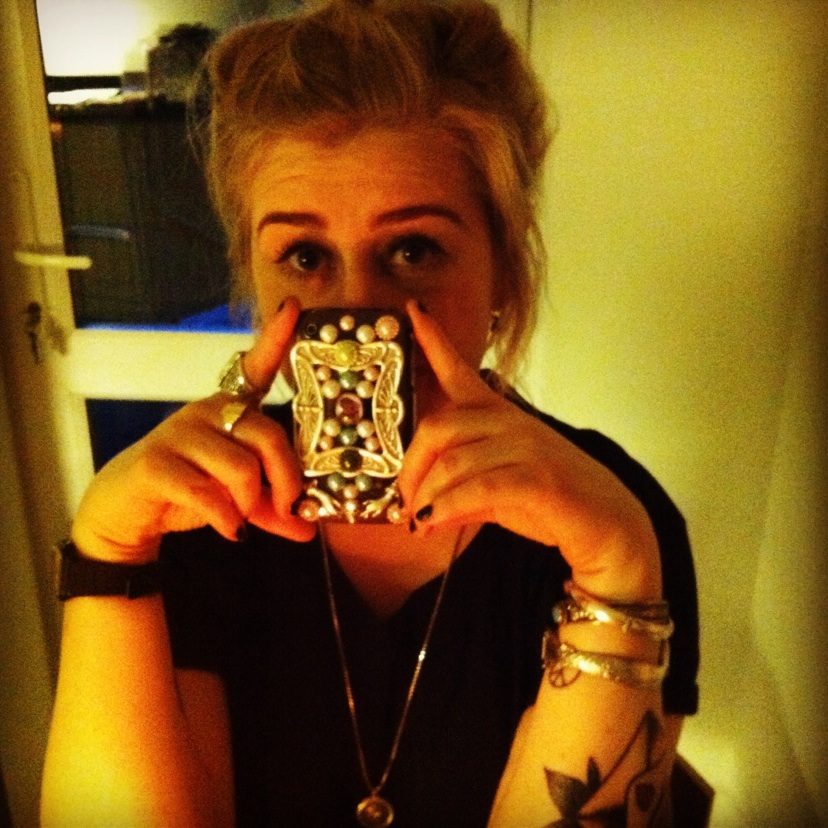 My little sister, Olivia, is moving to Australia this weekend. I couldn't let her leave without a little gift to remind her of home and as she loved my iPhone cover so much, I got one specially made for her. I guess we'll be speaking on the phone a lot while she's away too, so her phone should look pretty if it will always be by her ear.
I simply sent Rachel McCarthy an email describing what Olivia likes and what the gift was in aid of.
Olivia is the gypsy queen of jewellery and has own jewellery brand (Gypsy East) with her friend Emily. She loves vintage treasures and lives in black nail varnish. She is moving to Australia and I would like her to have an iPhone cover as unique as mine. (to remind her of her big sis!)
Thanks Rachel, the iPhone cover you created for my sister is just perfect. I hope she enjoys it while she is away in Australia.
And sis, I will miss you lots. Love you xxx
You can get Rachel to create you an iPhone cover – go to her Etsy shop.