Tattoos, Diet Coke and Jean Paul Gaultier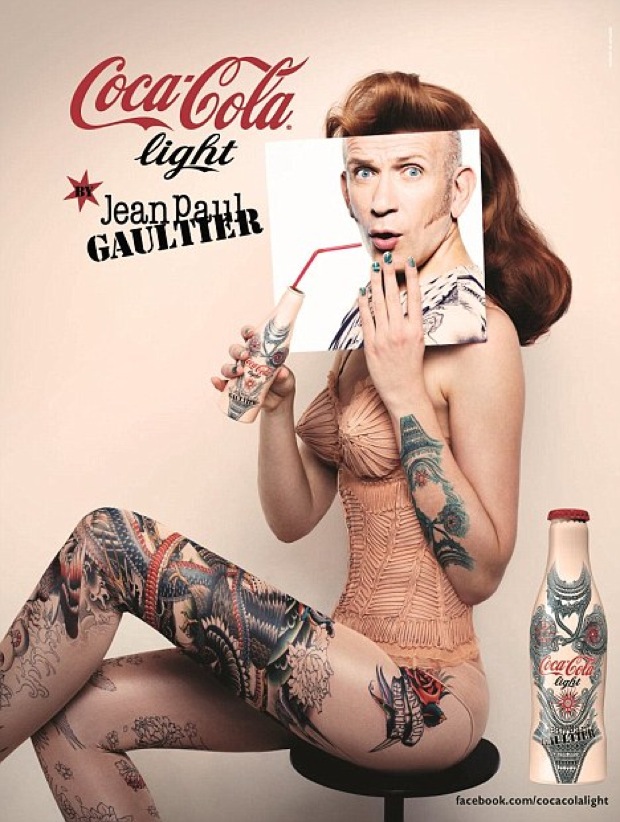 An ode to tattoos on a Diet Coke bottle inspired by Jean Paul Gaultier's love of body art. I have to admit I am a little bit in love with this.
Please can someone let me know when and where I can get my hands on one?
But, are those tattoos real or fake? And does it matter if they're not real? What do you think?