Kelli's e.e. cummings tattoo.

Name: Kelli. Age: 23.
Location: Essex. Occupation: writer.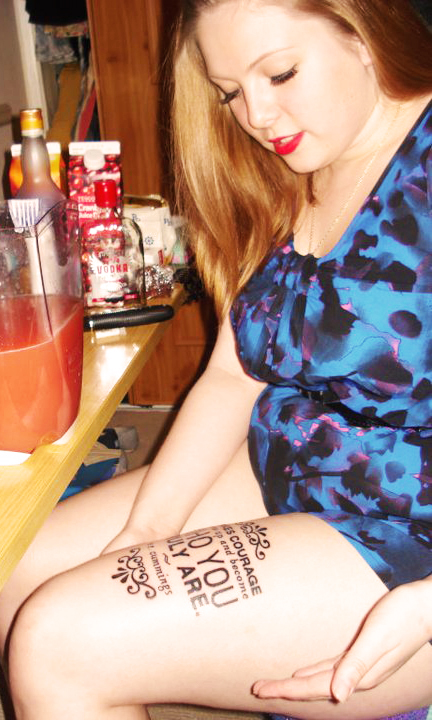 What got you into tattoos? I've always been really fascinated by them, as I grew up all my friends were older than me, and I remember them all rushing out to get them. Mostly regretting them after. But since I was about 16, there's been a folder of tattoo inspiration and a growing list of artists  I love on my computer. Now it's Pinterest! I guess I really enjoy how permanent they are. I don't believe they have to be something that means the world to you – they usually just remind me of a good time.
Where did your inspiration come from for this tattoo? I always say that this tattoo is a way of saying "haters to the left", without actually saying it. E.E. Cummings is a beautiful poet, and I am all about words. It just seemed like he said what I needed him to, but more eloquently. I am very much in love with this tattoo – the font blows my mind and it came out better than I'd ever have expected.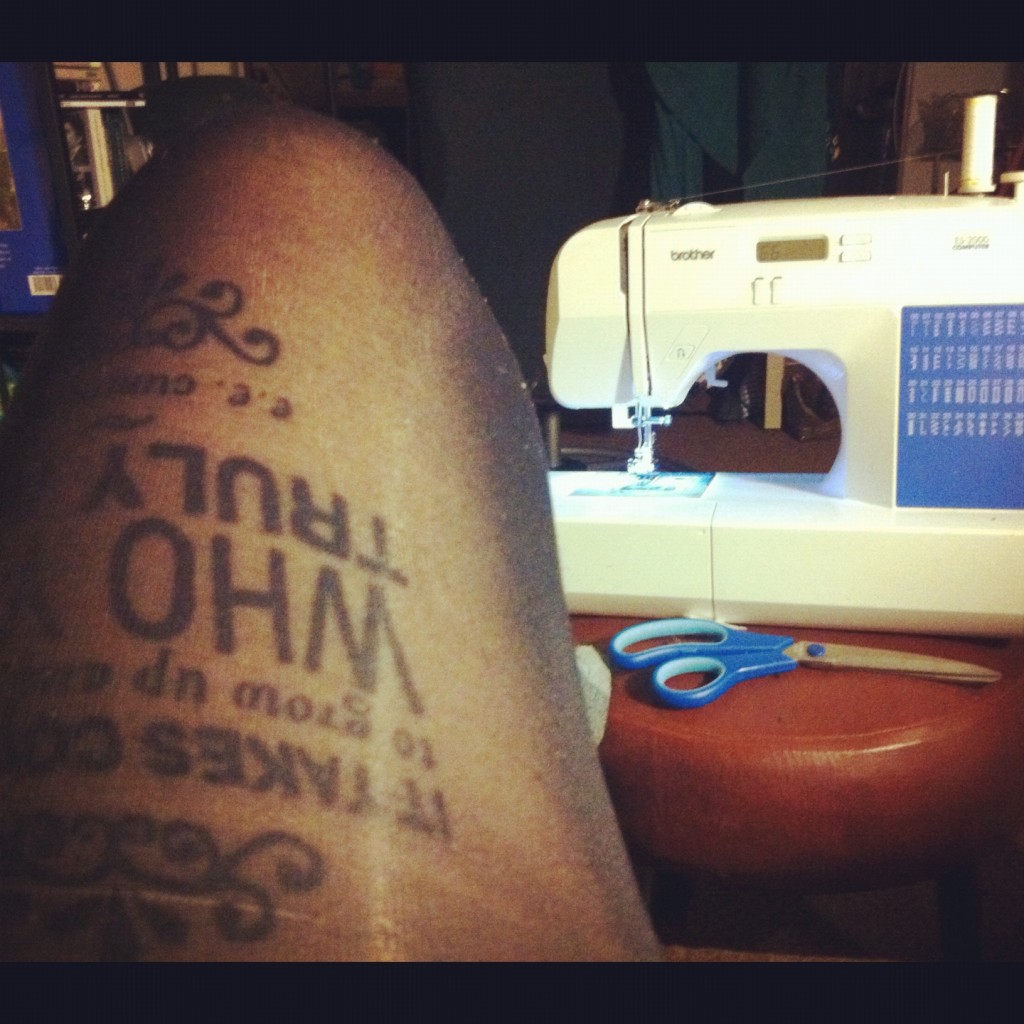 Who did it and where? It was done by Victor at Self Sacrifice, London. Sadly, the shop closed down mysteriously last year. It really is a shame, they were really chilled and I felt totally comfortable with them.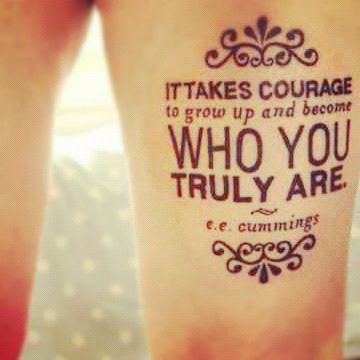 How would you describe your style? I definitely like a bit of everything. I don't think I'd want words on me again – I think there's such a thing as too much font. A picture says a thousand words, you know. I do aim towards the more traditional style, but recently I am finding myself reaching for the more fluid styles of artists like Amanda Wachob.
Are you planning more? Definitely. Aren't we always? I'm aiming to start my inner bicep soon I think, but I realise this'll probably spread to cover the top of my arm. I'm okay with that, although my parents will probably have something to say.
Is there any artists you would like to get tattooed by? I'd love one of Annie Frenzel's women one day – it would mean a trip to Berlin, too, which would be lovely. I just find her style beautiful. I also love Rachel Jamie Baldwin's work and Guen Douglas – another nice little European trip to Amsterdam there, too (Guen is moving from Brighton to Amsterdam in September). As always, Valerie Vargas is on the list as well as the aforementioned Amanda Wachob. I guess I really like female artists.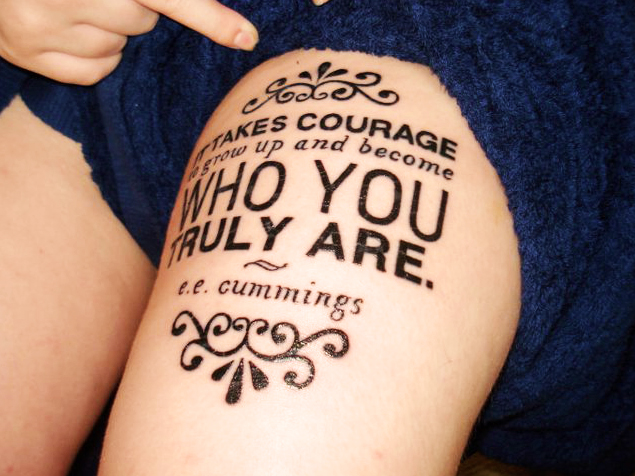 "It takes courage to grow up and become who you really are."
e.e. cummings