Things and Ink – a new style of tattoo magazine
Things and Ink – A compendium of thoughts in ink, launching 1 November
So, it's time to tell you all about what I've been up to for the past months. I've been busy planning photo shoots, fashion and lifestyle features, homewares sections and columns, looking at pretty pictures of tattooed ladies and chatting about tattoo history and magazine design. All for a brand new tattoo magazine called Things and Ink.
Things and Ink is about tattoos, art, culture, stories, diversity and emotion.
Things and Ink is a new style of tattoo magazine that embraces female tattoo culture. The aim of the magazine is to give tattoos more context, to give the point of view of not only the tattoo artist, but the wearer, too. Tattoos should be viewed where they sit on the body and the story behind them should be told. Things and Ink will satisfy the reader's curiosity and tell the intimate stories. Things and Ink will be pretty and arty and shatter tattoo myths. It will welcome collectors and tattoo virgins alike.
And here is a sneak peak of a photo shoot with Laura of Babb Photo and Rachael of Marry Me Ink…but you'll have to wait until 1 November to see what it's all about…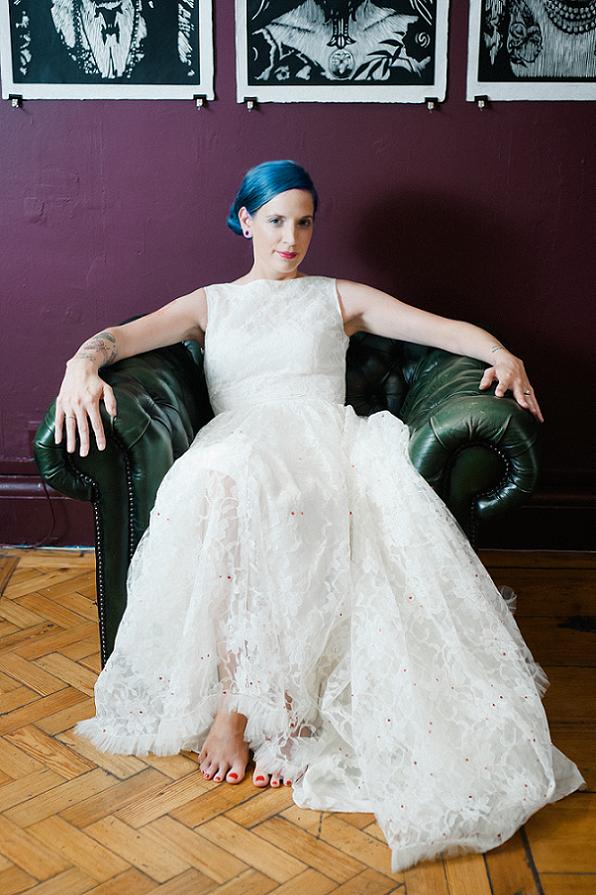 Location: Into You, London Makeup: Hayley Fell