Issue 2 – The Face Issue with Cassandra Frances. Things&Ink magazine
So it's time to reveal all. Our issue 2 cover star is Cassandra Frances who works at End Times in Leeds. She is one of my faves, my sister and I got tattooed by her last year – blog post here.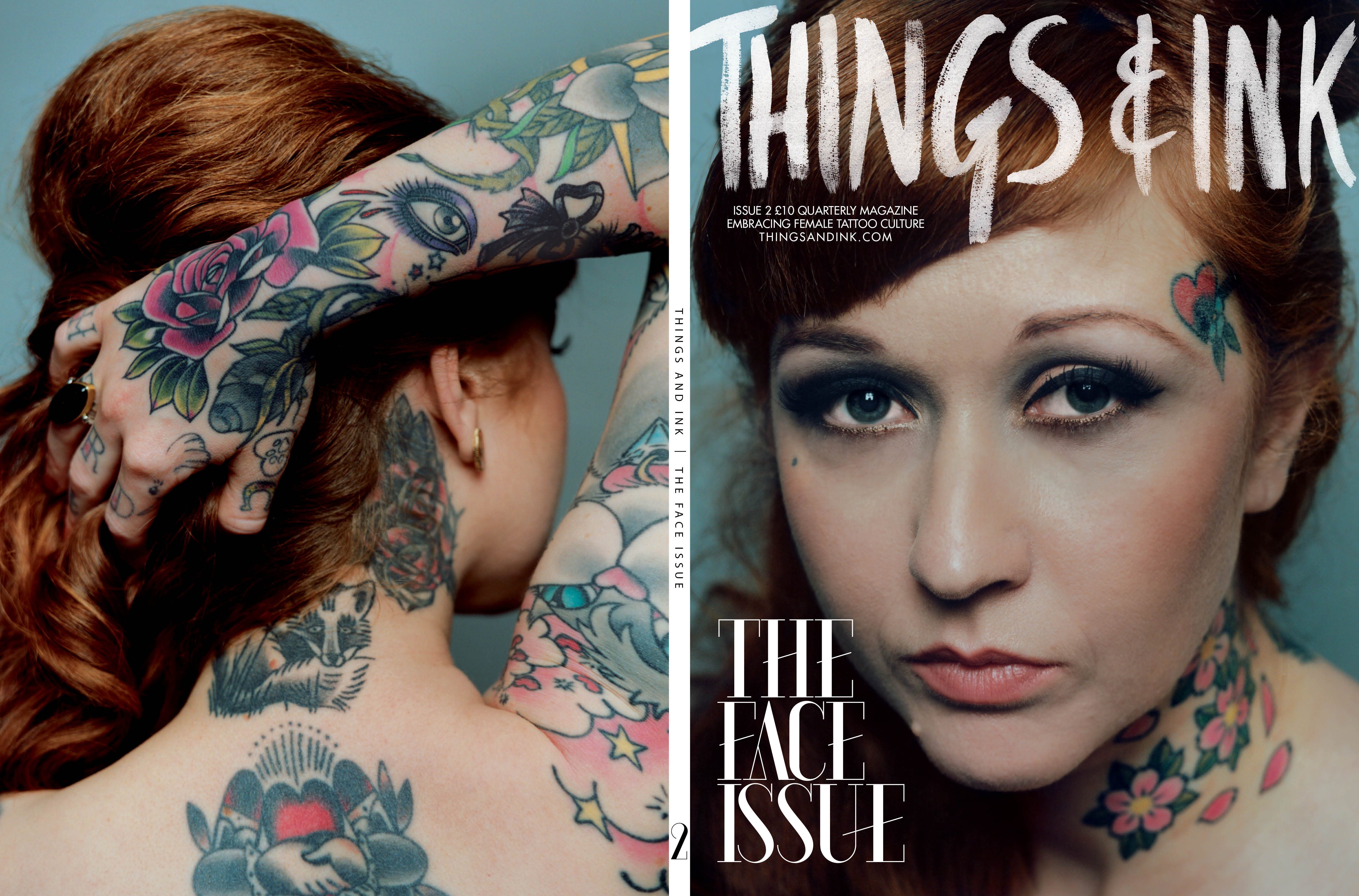 Issue 2 Things and Ink COVER starring Cassandra Frances
I first met Cassandra in 2012 and I instantly fell in love with her warm nature and dedicated work ethic. She put me at ease while she tattooed me, chatting about life, music and magazines. We were like old friends, talking away, of course the conversation always returning to ink.
When the decision was made to make issue 2 'The Face Issue' I knew I wanted Cassie on the cover. With her fiery red hair and delicate porcelain skin, you almost don't notice that she has facial tattoos. Her tattoos are so pretty and feminine and will certainly make people think twice about their preconceptions about women with facial tattoos. The image on the cover is powerful, beautiful and innocent. I really hope you like it. You can read a full interview with Cassandra in the magazine, find out about her tattoos and how she felt about being on the cover.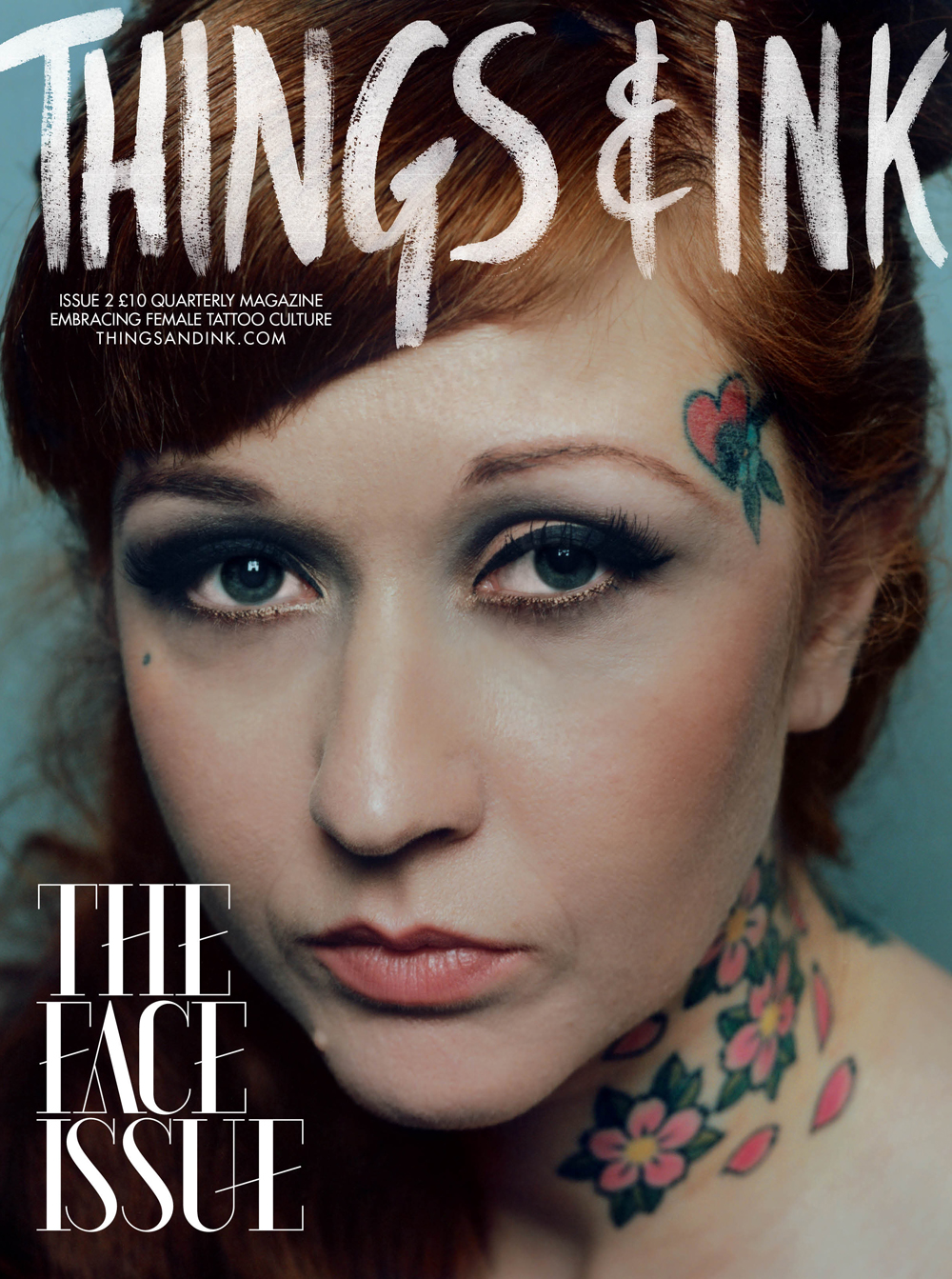 Order your copy now from Newsstand.
Photo: Samuel Butt
Make-up: Keely Reichardt
Retouching: Lydia Rayner