TATTOO FOR THE PHILIPPINES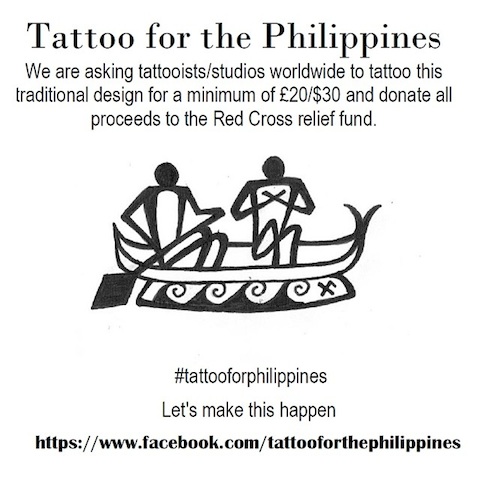 Brainchild of tattoo artist Clare Goldilox, the tattoo community has pulled together to raise  funds for the Red Cross relief efforts in the Philippines after a devastating typhoon. Tattoo for the Philippines unites tattoo artists in a global effort to encourage donations to the disaster relief efforts in the Philippines.
Clare contacted Elle Festin, who is part of a movement to bring back the traditional Kalinga tattoos from the Philippines by tattooing the traditional designs on Philippinos living in the states, to help her with this project.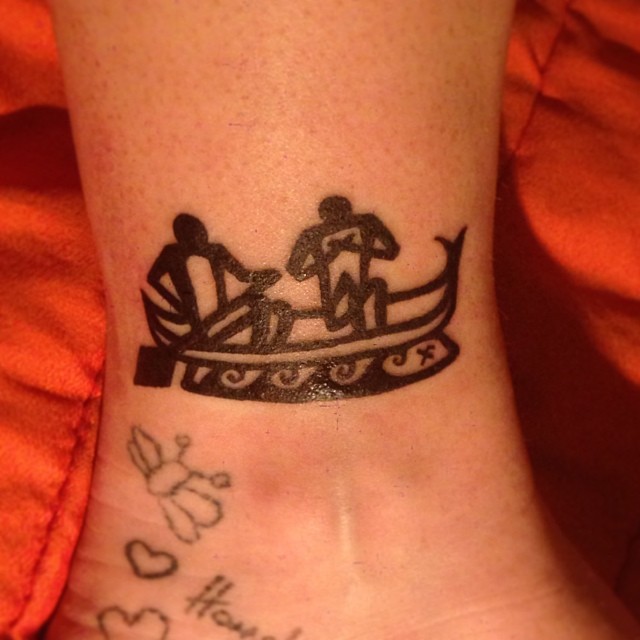 #tattooforphilippines by Clare Goldilox on herself
"The inspiration for the tattoo design comes from an artefact known as the Manunggul Jar. The artefact was discovered in a burial site Manunggal Cave in Lipuun Point, Quezon, Palawan. It was chosen as the inspiration for the design because the figures represent guides taking the deceased to the next life, in essence guiding the souls of those who died. The artist's interpretation of the design is in the style of a petroglyph. This style was chosen as a nod to the indigenous cultures of the Philippines. The design also incorporates a dedication to Jonas Agit Sustento, a tattoo artist and musician from Tacloban, who perished in the typhoon along with several members of his family," said Elle Festin.
Full list of studios taking part here. Go show your support. The cost of the tattoo is $30.00 U.S. or £20.00 in the UK.