Mindful Wanderlust – The vegan travel diary
Our guest blogger is Giselle the creator of Mindful Wanderlust a travel blog about tattoos and following a vegan lifestyle. This is the first of many posts to appear on th-ink, telling of her and her husband Cody's travelling tales.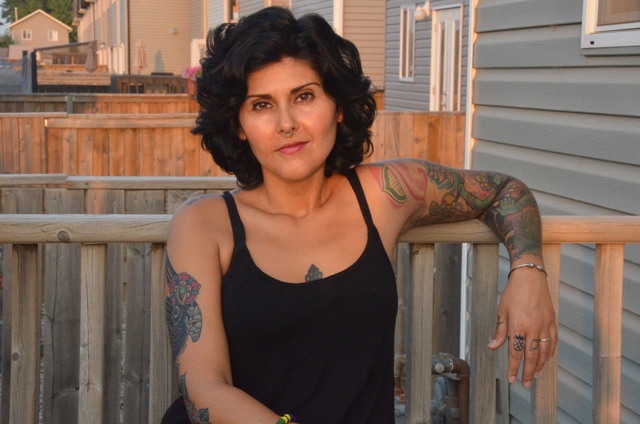 My name is Giselle, and I am a tattoo and travel addict. And an extreme animal lover.
I started travelling at the tender age of five, caravanning with my father and other family members to places like the Maritimes, Orlando Florida, Boston Massachusetts, and several different camp grounds throughout Canada.
When I was twelve my mom took me to Cuba; and by the time I was twenty, I had been to England, Venezuela, Peru, Egypt, Tanzania, Zanzibar, Kenya, Mauritius, and Madagascar.
For me, the road is life.
I was fifteen when I received my first tattoo. It is now resting under a better thought out piece of work. When I first started getting tattooed, every piece had to mean something to me. Like so much in my life, that has changed. I view tattooing as an art form. It helps many people through difficult times, and that is a wonderful thing, but it can also be fun and spontaneous, which can then turn into a piece of meaning.
Prior to our nomadic lifestyle, I was quite happy tending bar at home, and doing make-up on the side, but the road was calling. I have always been pretty unconventional in thought, and so the next step was to live unconventionally.
Two and a half years ago, my husband Cody and I set off on an incredible round the world adventure. We saved our pennies, sold a lot of our belongings, put the rest in storage, started up a little website, and off we went.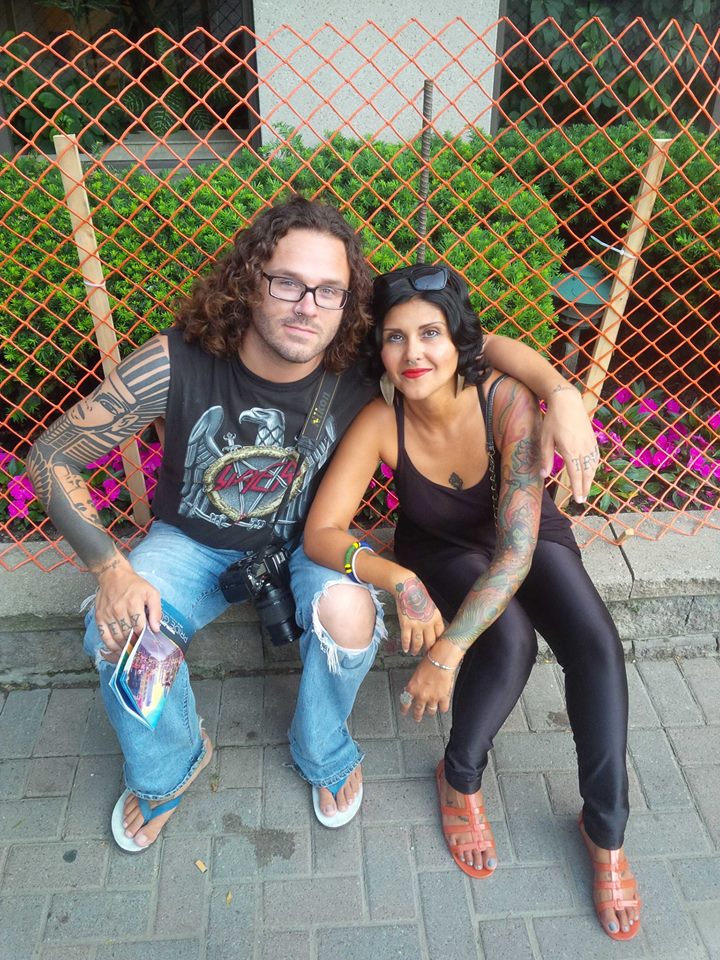 Egypt, India, Nepal, Vietnam, Cambodia, Thailand, Laos, Myanmar, Bhutan, Indonesia, England.
We loved Thailand so much that we ended up staying for eighteen months. Cody and I spent seven out of the eighteen months at Elephant Nature Park, an elephant sanctuary in the jungles of Northern Thailand. not only did we work with elephants, but several dogs as well. It was magic.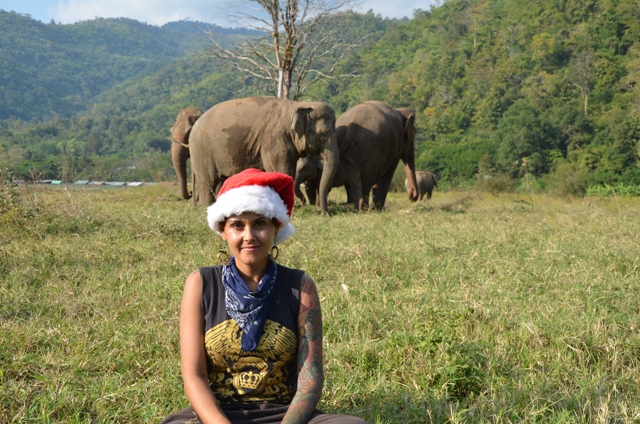 We can't get enough of the lifestyle.
We are now in Saskatchewan, Canada visiting friends and family, and getting tattooed. This September we are heading to Cuba for the 9th time; and in January we are travelling to Japan for two weeks, and then back to Thailand for thirty days.
We have been tattooed in Nepal, Thailand, and of course Canada, and I look forward to getting something done by Ichibay when we are in Japan.
Our plans always involve travel, tattoos, and animals; and to us, that is our kind of freedom and happiness.
There's no telling when or if we'll ever get tired of gallivanting around the world, but either way, we'll be covered in memories.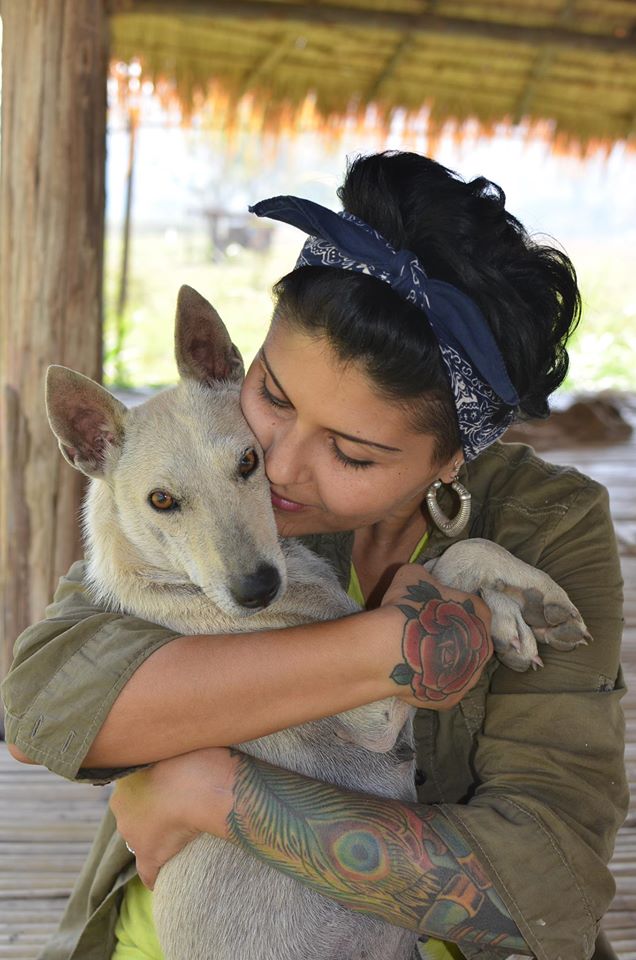 Follow their  journey on Twitter, Facebook, Instagram and of course their Blog!