Thoughts on the 2016 Brighton Tattoo Convention by a Man with no Tattoos
Writer Harry Casey-Woodward has no tattoos, yet he found himself accompanying his tattoo-loving wife to the Brighton Tattoo Convention on 1st May. These are his impressions…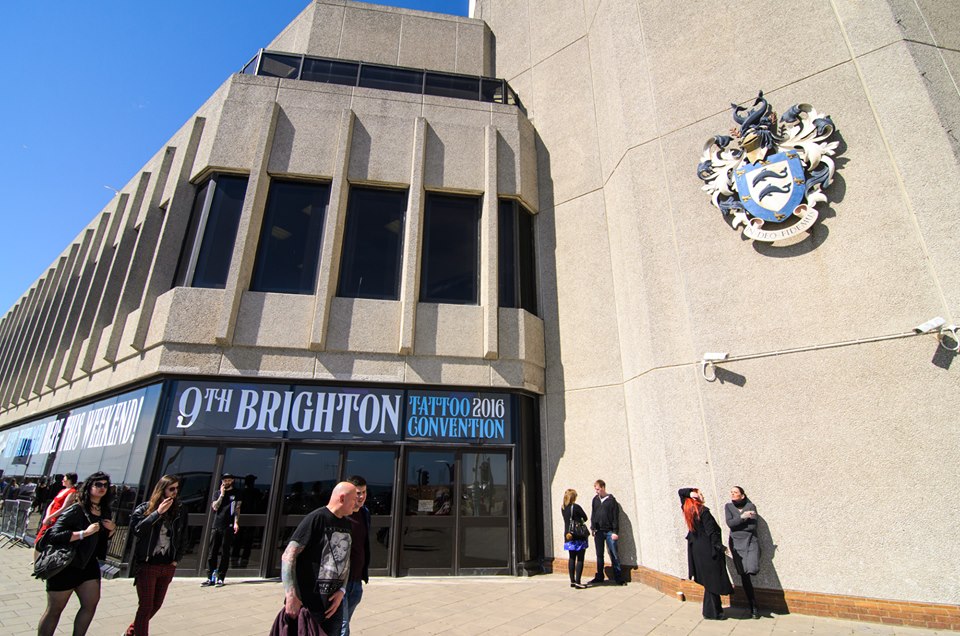 Tattoos are a part of my life, but not directly. Both my sister and my wife are tattoo enthusiasts. My wife currently has eleven tattoos and she's getting another one this summer. I've lost count of how many my sister has (and so has she!)
I don't feel any burning desire to get tattoos for myself, but I can't help sharing in the excitement my wife feels when she's arranging a new tattoo or when we're on our way to getting one. I have accompanied her for nearly all her tattoos and although the process looks uncomfortable and painful, the end result pleases her deeply and that's enough for me.
Although I can't decide on an image I'd like enough to have etched into my skin, I admire the sheer amount of images tattooists are able to imagine and illustrate on paper and skin. I especially respect the skill behind them after sitting through several sessions and watching art gradually blossom on my wife's body.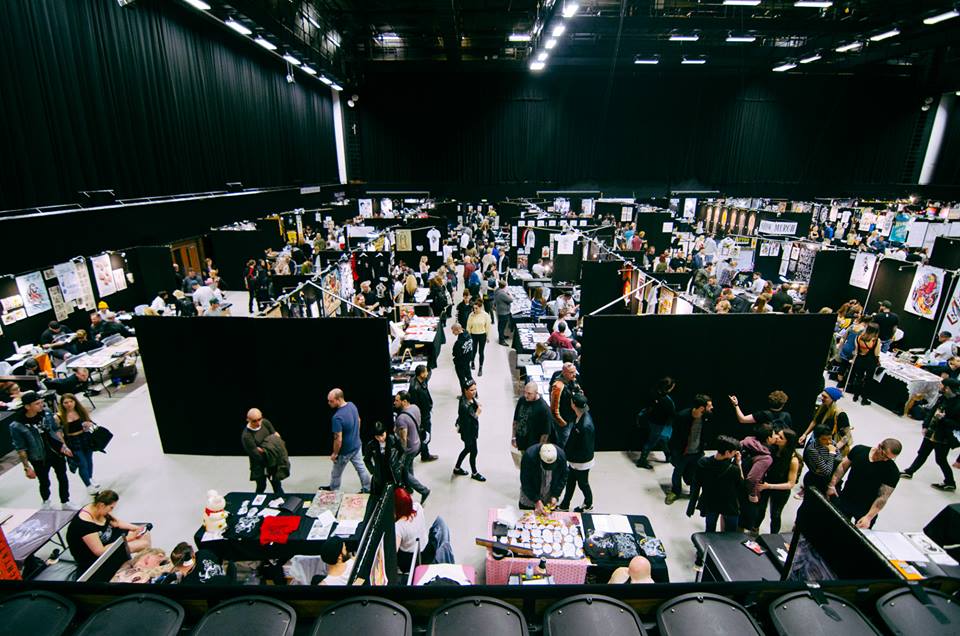 This year's Brighton Tattoo Convention was a fine exhibition of such skills. Being the first big tattoo event I've attended, I felt a little alienated; like a bare-skinned astronaut amongst a strange multi-coloured race. Excessive similes aside, I mostly felt like I was at a living, breathing art gallery. But never did I feel the threat and suspicion that some people feel when confronted with tattoos. It certainly would have been my grandparents' idea of hell!
On the other hand, I wonder if the event itself felt like a big inky cocoon for tattoo lovers, a haven where they could indulge in ink without being judged by outsiders. There was certainly a lack of shame in the human body, as people whipped out bare flesh to get tattooed in the cramped stalls while throngs of onlookers streamed past.
In fact, the closeness of the stalls heightened the impression of a close tattooed community within the spacious bosom of the Brighton Centre. Tattooists and tattoo lovers alike were mingling and chatting and generally appeared to be having a good time. Even a few people getting inked looked to be in some cat-like state of relaxation. The whole event oozed excited but chilled vibes.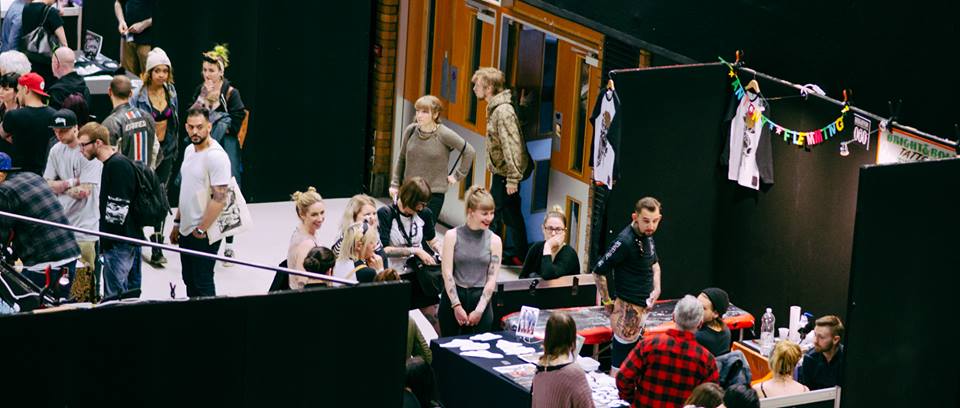 It was also amazing to see such a range of tattoos and yet everybody had their own style, from traditional fantasy-themed art to swearing cats. It was cool to see different methods of tattooing too, like the Ta Moko stall and one lady hand-poking an octopus on somene's leg.
The event still hasn't convinced me to get a tattoo, despite my wife's nagging, and she was sad not to get one since booking lists that day had been eagerly filled. But we had a cool day out in the unbeatable joy land of Brighton. My wife also got fresh tattoo ideas and collected many cards from new tattooists she met and liked, which now make a nice collage on our notice board.
Photos by James Gilyead