We chat to non-profit organisation STAPAW, who work to help companies change hiring and dress code policies to allow tattoos, piercings and body mods, to find out more about what they're fighting for and how you can get involved…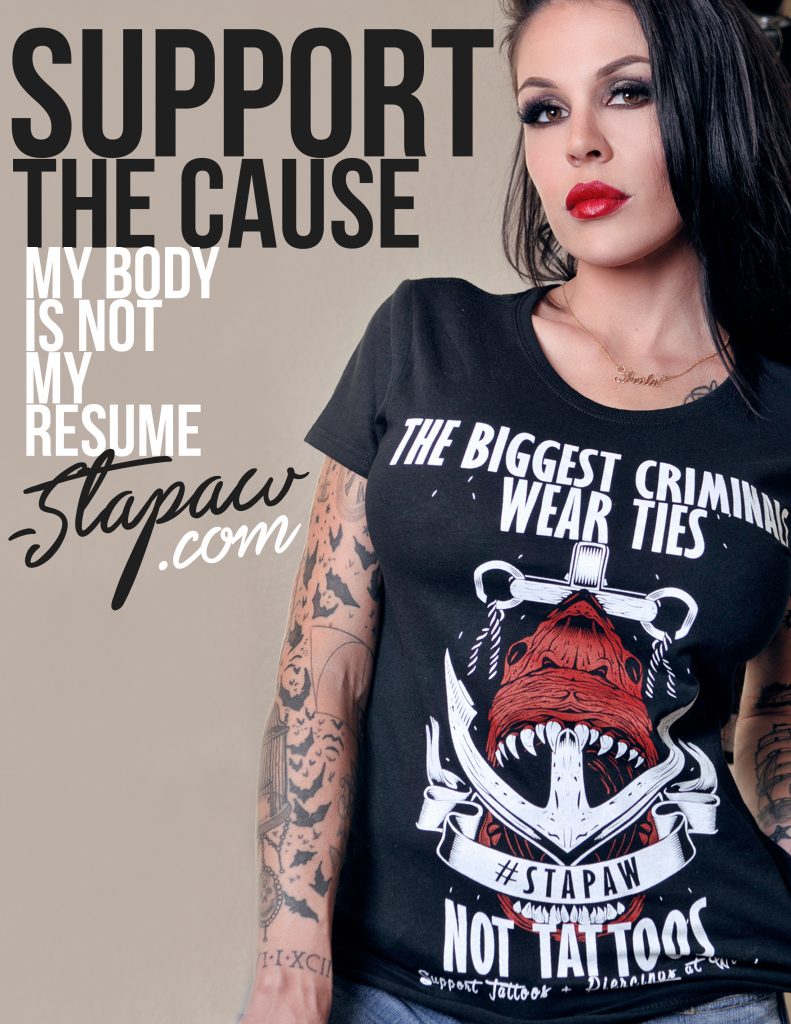 What is STAPAW, when was it founded? We're a non-profit that started from a social media flash gathering to help save a girl's job who had tattoos and piercings. Today we're an international merit-based employment advocacy group. The name STAPAW stands for Support Tattoos and Piercings at Work. Since then, it's evolved into a movement that works to get companies to change their hiring and dress code policies to allow tattoos and piercings at work, as well as other things like coloured hair, unusual hair styles, stretched ears and beards. The goal isn't to get companies to hire staff with tattoos or piercings, because people with tattoos and piercings don't necessarily make great workers. What makes someone a great worker is their experience, education, skills, work ethic and qualifications, and our goal is to make the employment process based on this instead of looks.
What inspired you to create it? After STAPAW saved a close friend's managerial job over the holidays, people started popping up all over with similar stories asking for help. STAPAW continued to have a social media presence, but didn't become an actual organisation until a few months later. A few months after the initial Facebook page was made, PetSmart made a public announcement that they changed their hiring and dress code to allow visible tattoos and piercings because of consumer feedback. It was then that STAPAW realised the tangible impact that could be made by helping employers see they have the public support to have the freedom to base the hiring process off of qualifications instead of looks.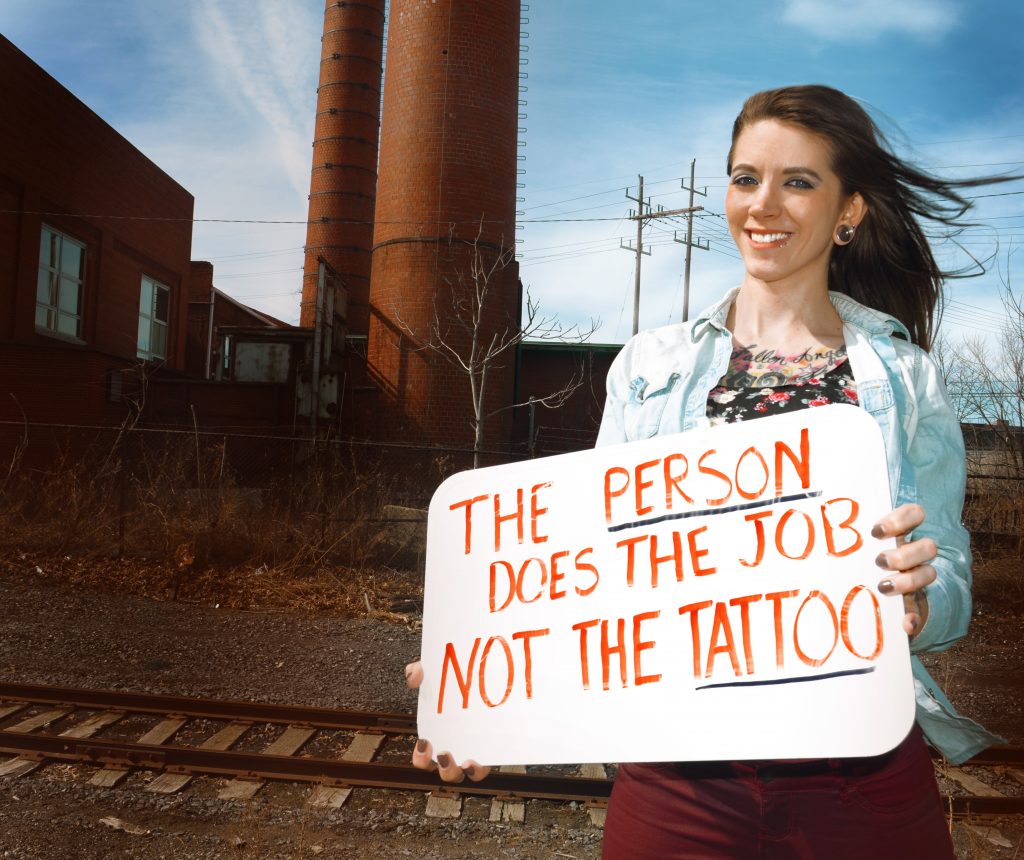 What message do you want to share, what do you hope to achieve? You don't need to have tattoos or piercings to support the piercing and tattoo acceptance in the workplace movement. We're a movement of consumers stating that we don't mind purchasing products or services from businesses that hire staff based on merit – in fact we support it! Our petitions go to companies on an individual basis, and we petition companies to have the freedom to hire based on qualifications instead of looks. Legislative change tramples on the rights of the business owner. We believe change through education is the answer. Change hearts not laws. If you have tattoos or piercings, whether you make a conscious effort to or not, you represent people with tattoos and piercings every day by your actions. Do not be a good worker, be the best worker. Demand respect by your actions, not your words.
How can people get involved? People can visit www.stapaw.com and sign up to become a volunteer and join to help promote the cause. Local businesses and tattoo shops can also carry STAPAW petitions.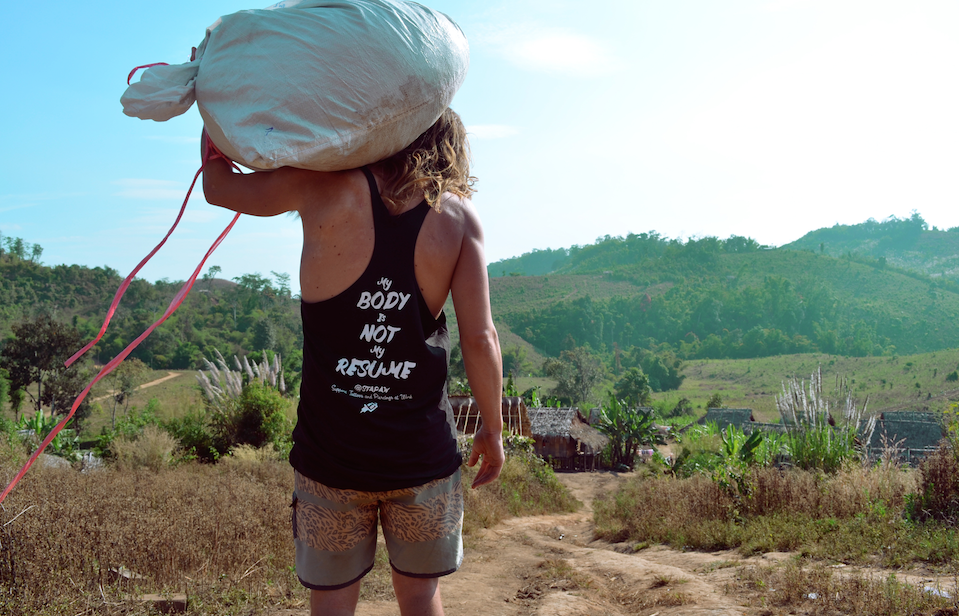 What things/stories/news can people expect to see from you? We constantly have interactive content where we ask followers to call or email cities, employers, universities or city councils that pass restrictive bans on tattoos or piercings. We have new petitions, new statistics and breaking stories on our social media and our website. Recently we ran the shocking story on Iran imprisoning and beating tattoo artists and putting a Sharia Law ban on all tattooing. We also broke the touching story about the boy with cancer whose dad got the son's cancer scar tattooed to boost his son's self-esteem. It always varies.
What would you say to an employer who doesn't allow tattoos or piercings? This is a link answering the top 10 reasons employers don't allow tattoos or piercings at work www.stapaw.com/tattoos-and-piercings-in-the-workplace . Whether you own a business, or you're an employee, this is a must read!
Have your tattoos and piercings affected how you've been treated in the work place? Let us know on Instagram @thingsandink!