27-year-old tattooist Lucy Thompson based in at Skinflicted in Keighley, Yorkshire, has travelled to the US to learn how to create realistic three-dimensional tattooed nipples for women who have had a mastectomy…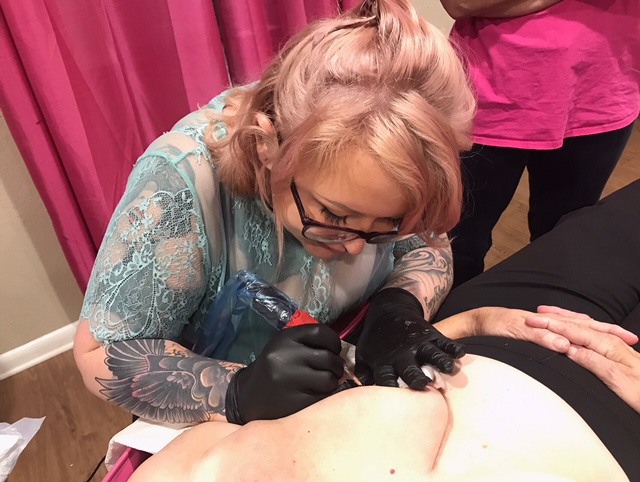 Last year Lucy travelled to Texas to be the first UK artist to receive specialist training in the art of tattooing realistic areolas on breast cancer patients. It was her aim to shake up the industry and illustrate to breast cancer survivors that "they deserve better" when it comes to post op cosmetic reconstruction.
My Auntie had a mastectomy and got a tattoo done in hospital which has now faded to almost nothing so it needs re-doing – why is a surgeon even attempting to tattoo?-  the experts should stick to what they know. This just isn't good enough for a cancer surviver.
Lucy trained with The House of A.R.T (Areola Restorative Tattooing) in Texas, who have pioneered a unique way to give the illusion of a permanent and three-dimensional nipple opposed to other methods. Having learnt this skill Lucy is now offering this restorative service to mastectomy clients locally,  the first being her auntie.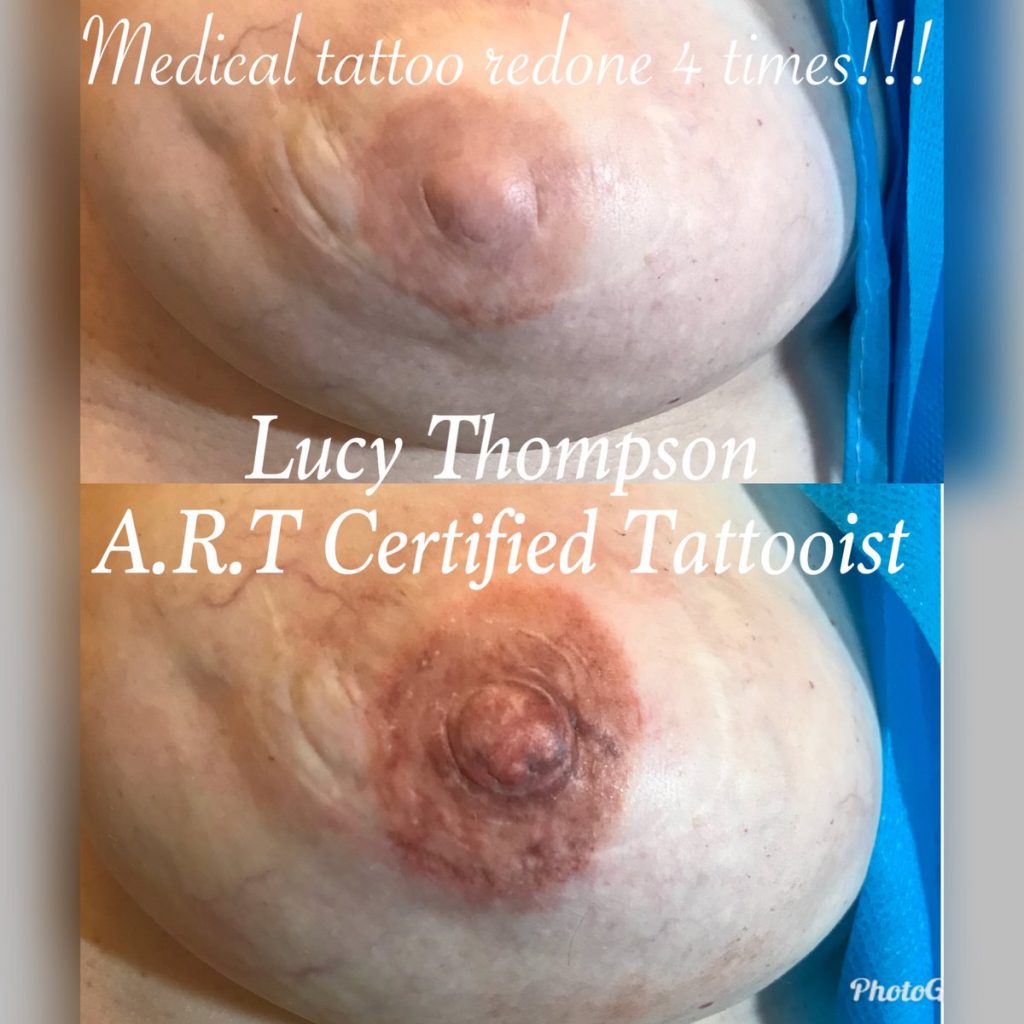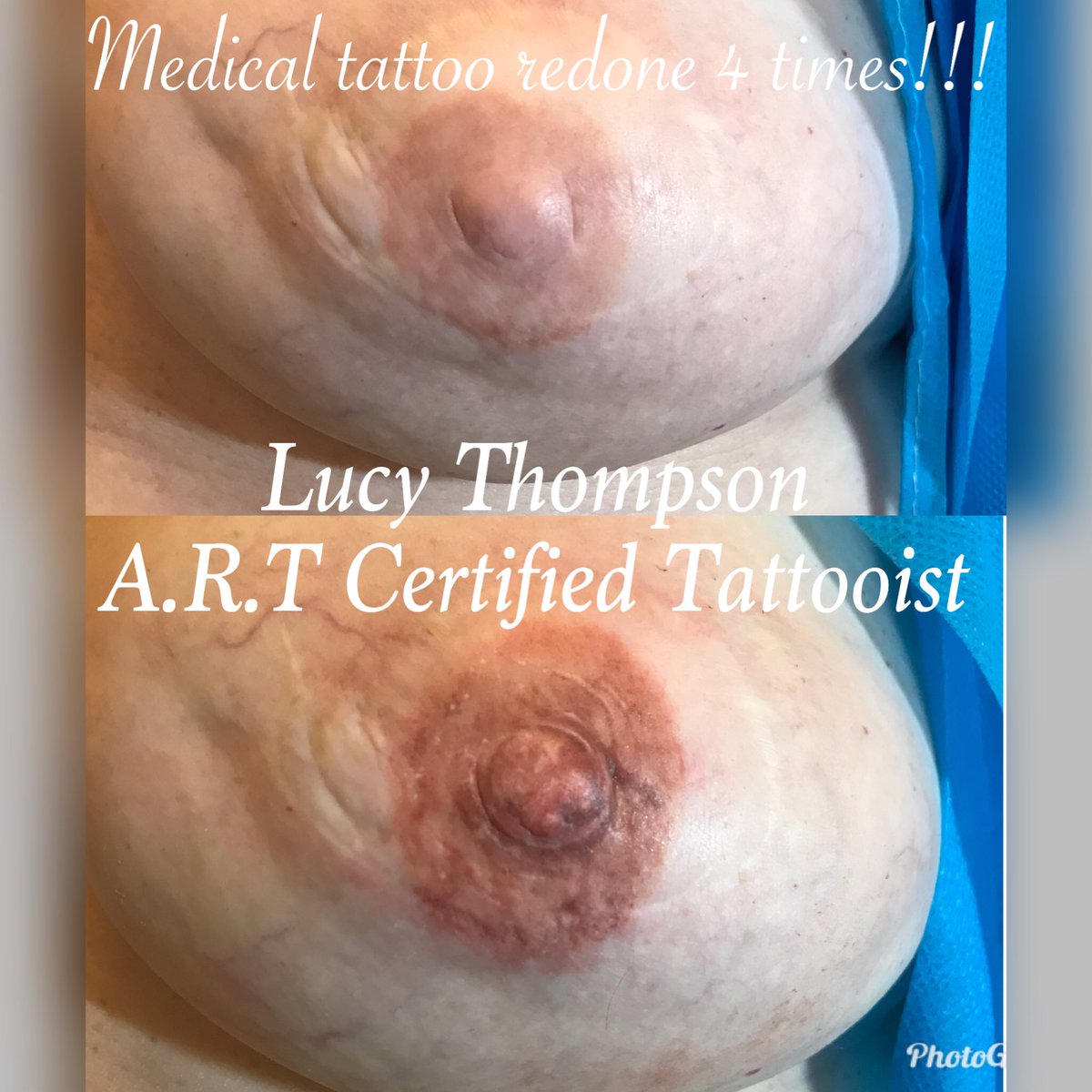 Lucy, who's been a tattoo artist for the last four years explains what influenced her to help cancer survivors:
After the trauma of going through cancer, I want to make the restorative period as stress free as possible and help women feel whole again. Why should they have to return for future treatment when it can be done in one process? Women are accepting second best as there has never been another option, but not many cosmetic tattooers have experience or have dealt with scarred tissue, especially tissue that has been through chemotherapy or has radiation burns or stretch marks from skin grafts – this is a huge concern. A tattoo artist understands the skin in a different way. We want to achieve painterly results  and have the techniques to work with the skin and its delicacies to get the best possible results – the quality is of utmost importance.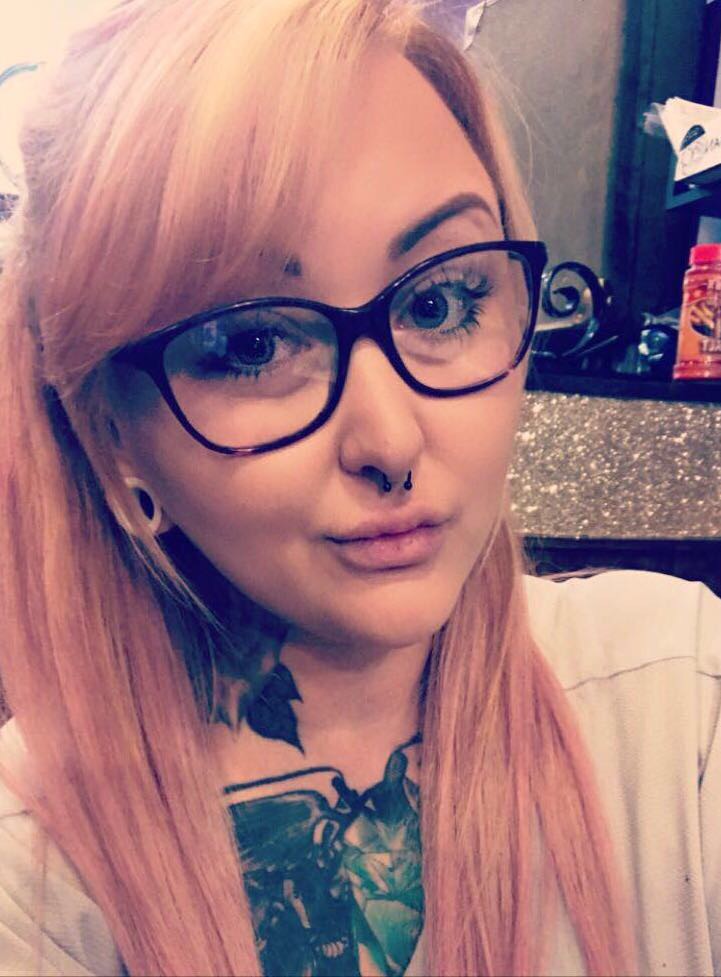 Lucy  is also offering tattoos to any trans/non-binary clients who have had surgery and unsuccessful  nipple grafts. Her long-term plan is to open a clinic specifically for post medical treatment. She also plans to run drop in clinics throughout the country by travelling the UK visiting other studios, to enable others further afield than Yorkshire to benefit from the skills she has learnt.