Guest writer Sarah Armstrong takes us through an inspiring weekend at the Venetian Tattoo Gathering that took place on Friday 29th April – Sunday 1st May 2016.
The Venetian Tattoo Gathering saw a private gathering of artists meet under the frescoed ceilings of the Palazzo Ca'Zenobio – a gilded 1690s Venetian Palace hidden away in the labyrinth of Venice's canals. The Venetian Tattoo Gathering focused on learning, drawing, painting and tattooing, emphasising education for all artists within the tattoo industry and, unlike usual conventions, was not open to the general public.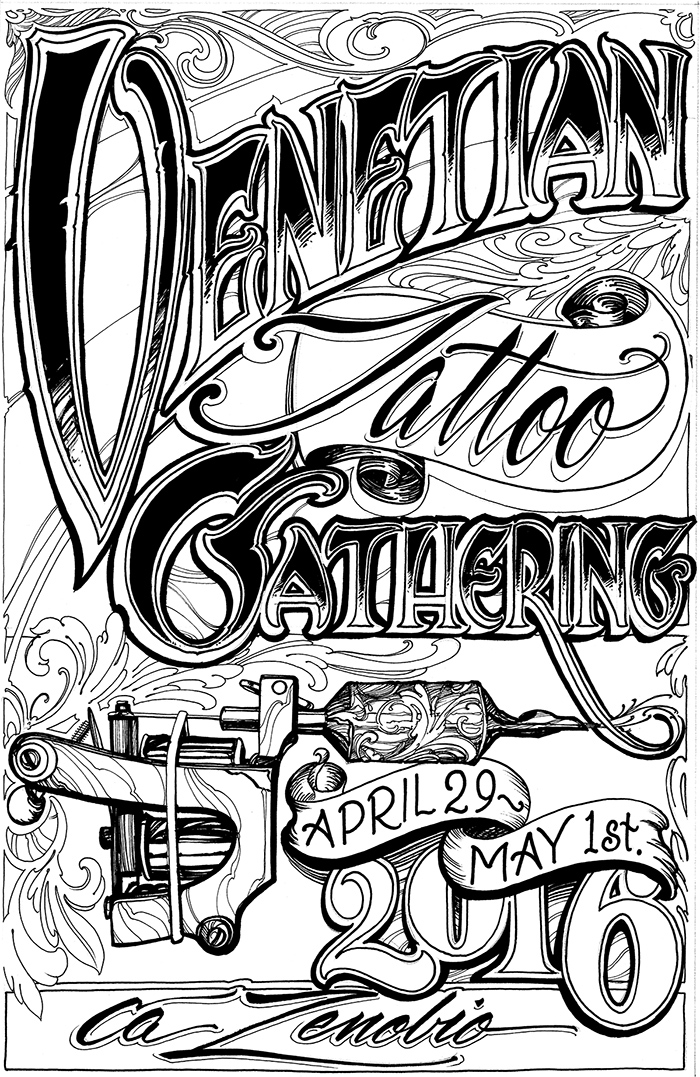 Paul Booth, Jeff Gogue, Nick Baxter and Steve Butcher were among many of the artists present, and I spoke to realism artist and owner of Edinburgh's Semper studio, David Corden, on why the educational structure of this gathering was so important to him and other artists.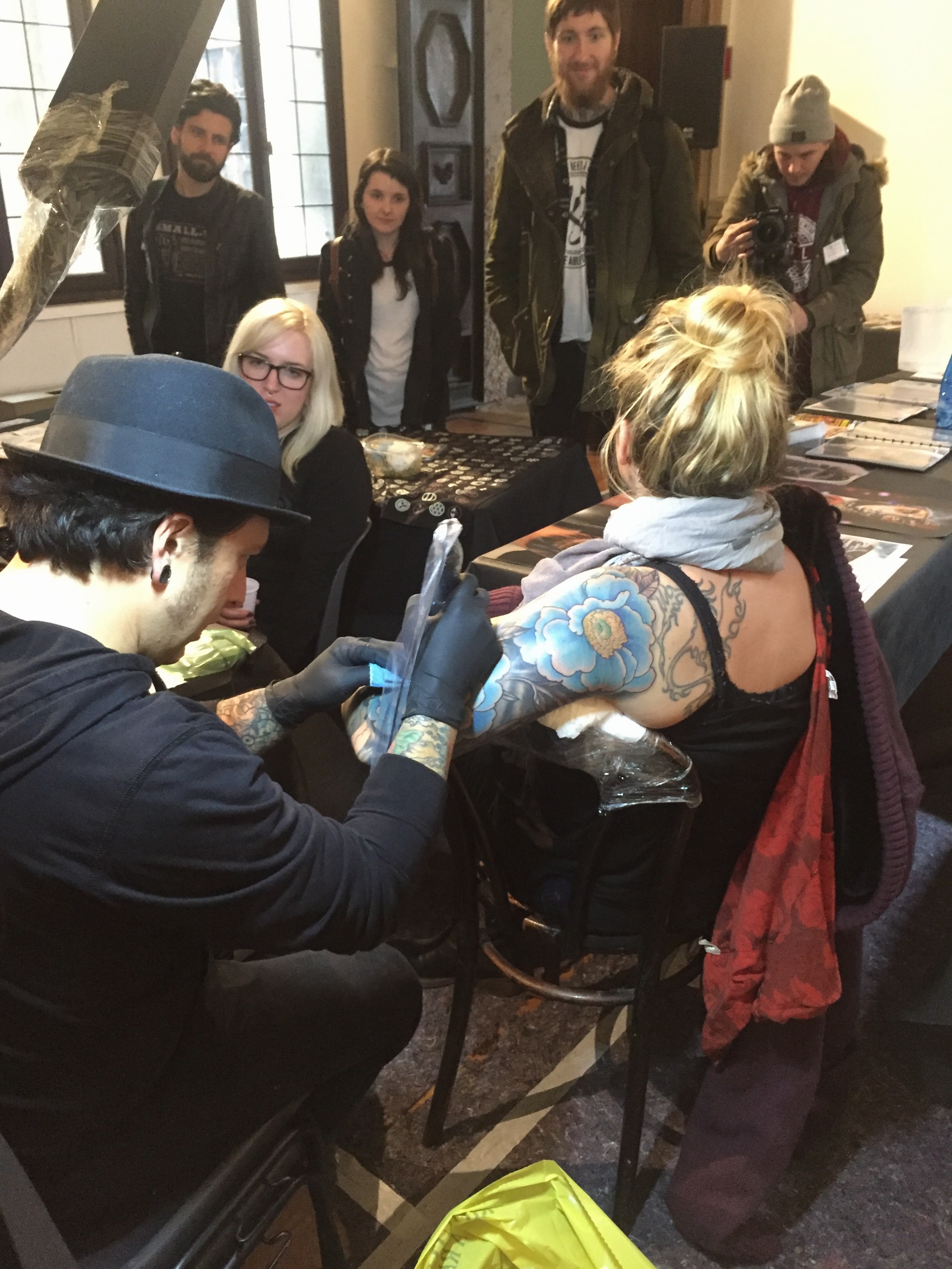 Jeff Gogue working on Juliet Preston's sleeve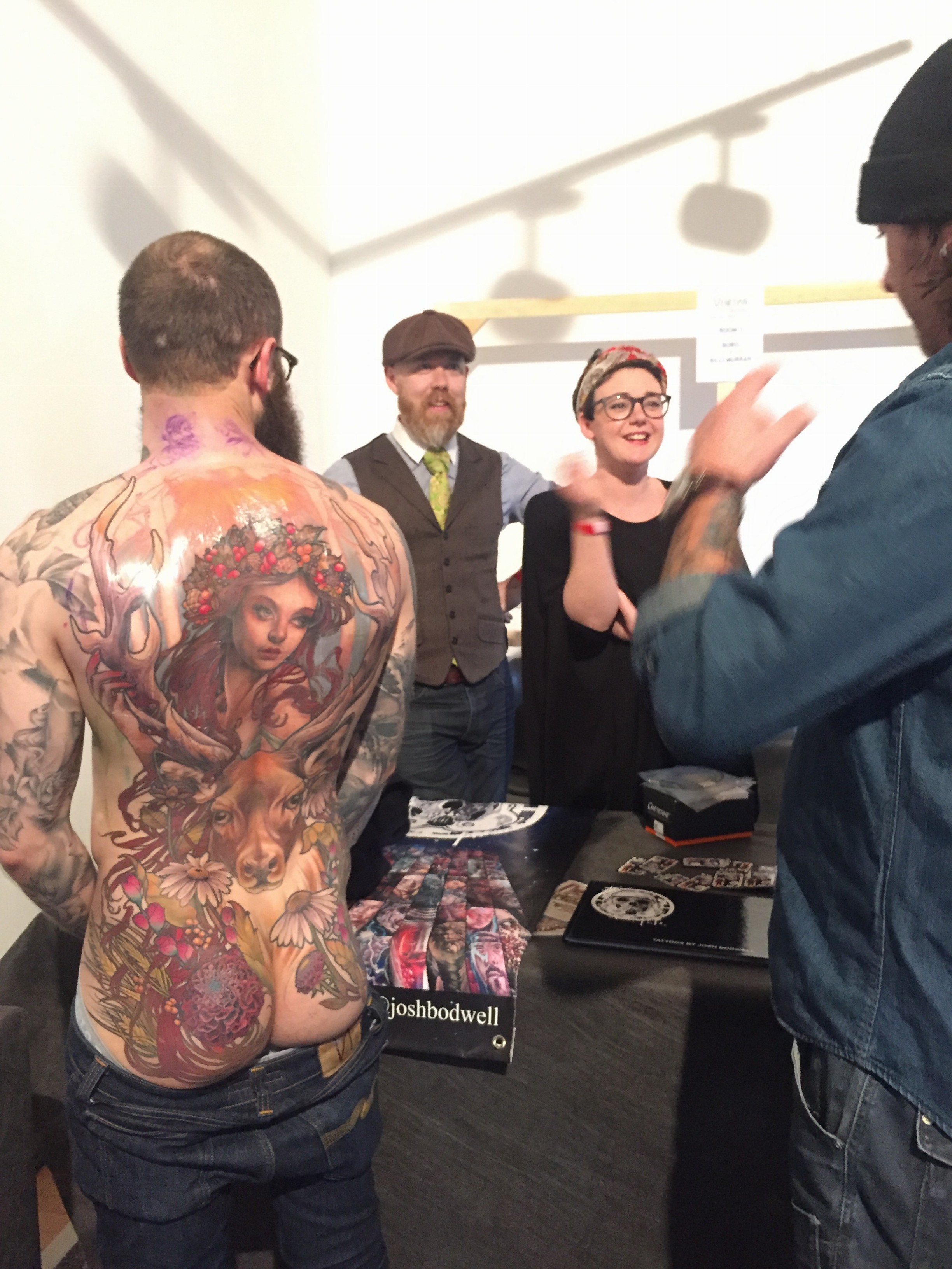 David Corden stood with Sam Ford and the back piece she worked on this weekend.
David believed that the gathering was able to work like this because everyone involved was taking part because it's their passion. Unlike a 'normal' job, it's not like a business sending its employees to learn the latest things and sit through seminars they don't want to be in. David and the other artists put themselves here deliberately because they want to learn more about their craft.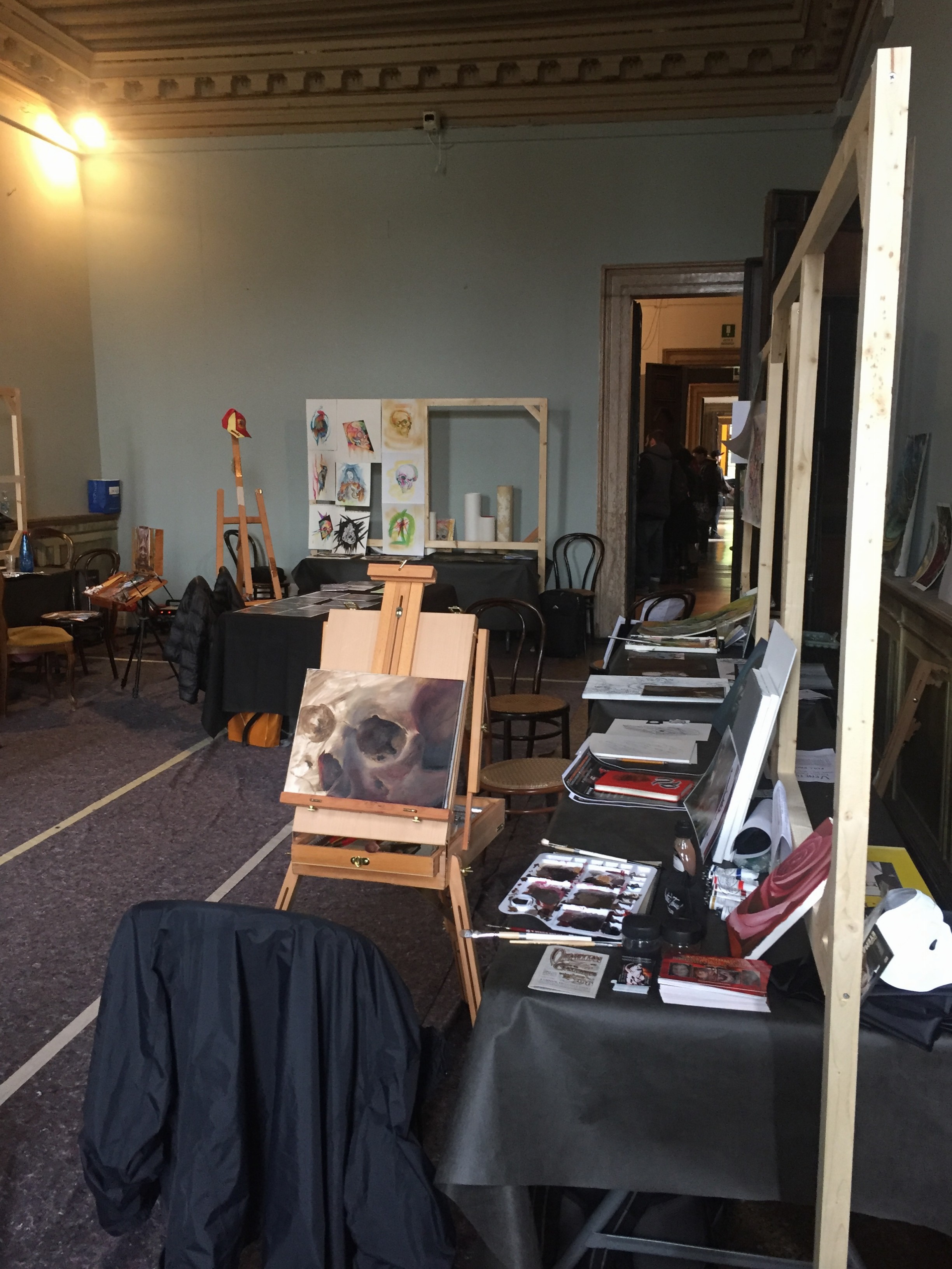 The painting hall was filled with fine artists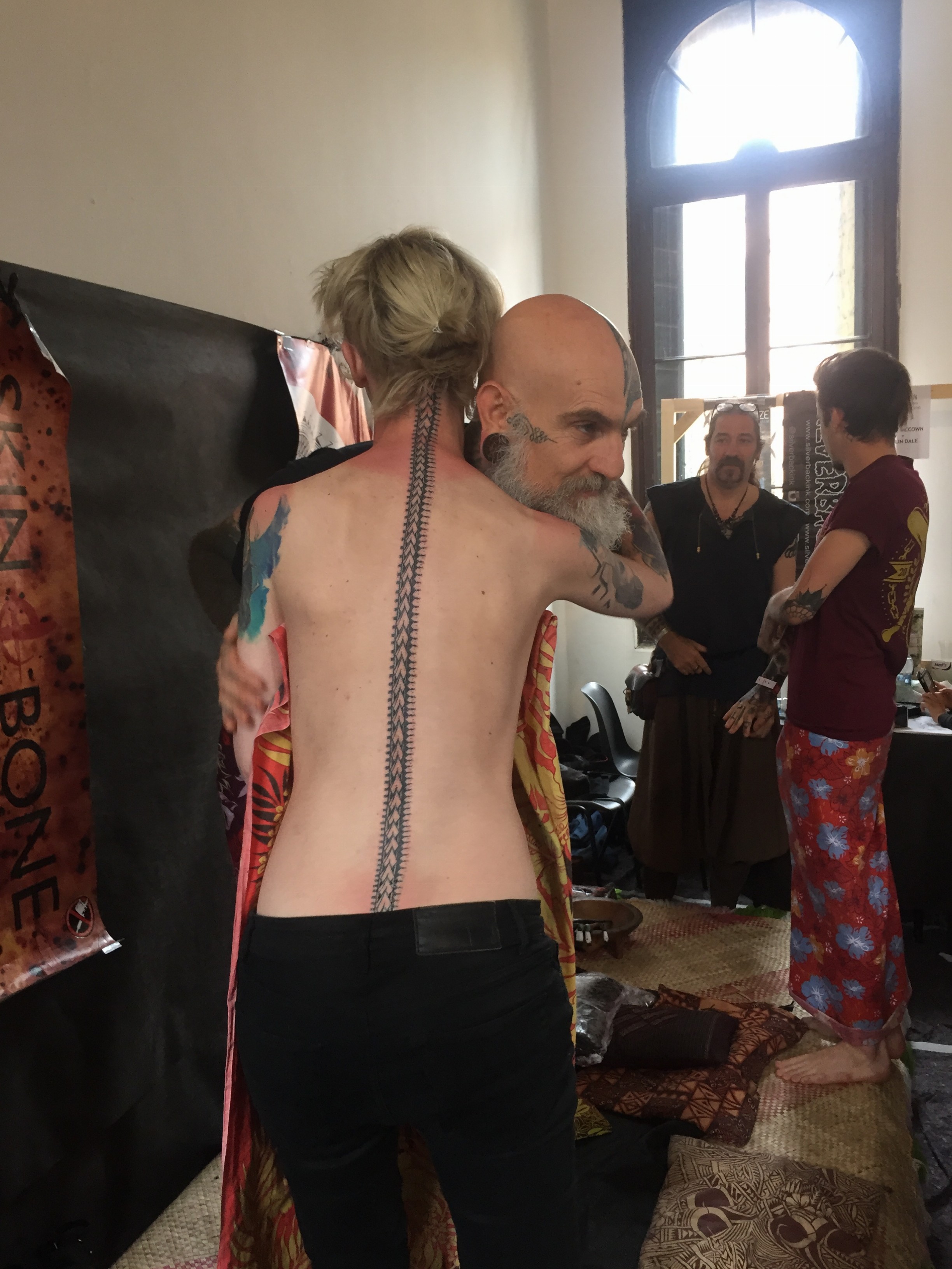 Hand poke artist Colin Dale embraced by client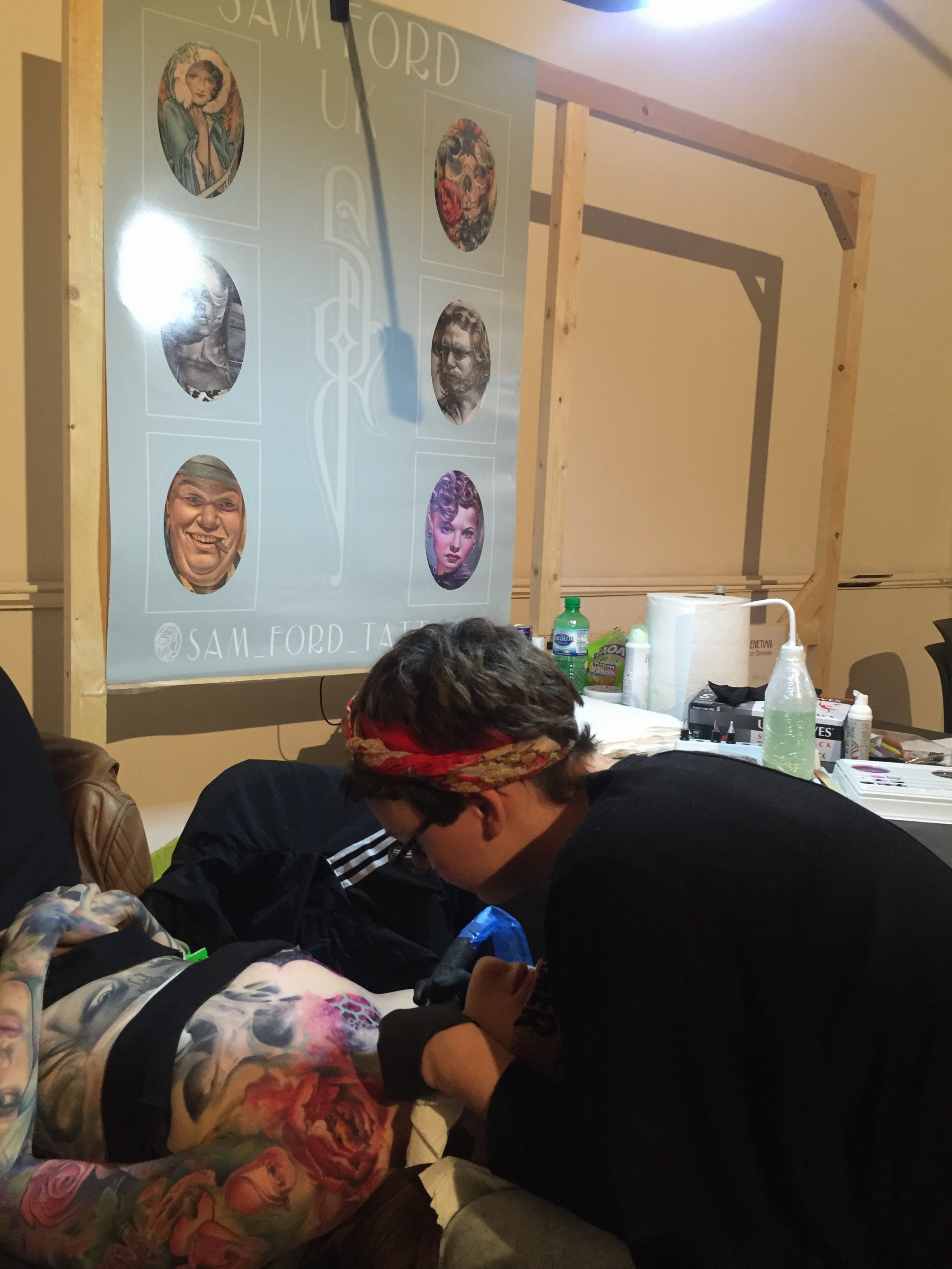 Realism artist Sam Ford tattoos a neck
David, along with many other artists, gave seminars as well tattooing over the weekend.  BJ Betts held lettering workshops and there were live collaborations from the likes of Fantasy Artists Boris Vallejo, Julie Bell, Paul Booth and Stefano Alcantara.  Panelled critiques of submitted work were also held in front of an audience.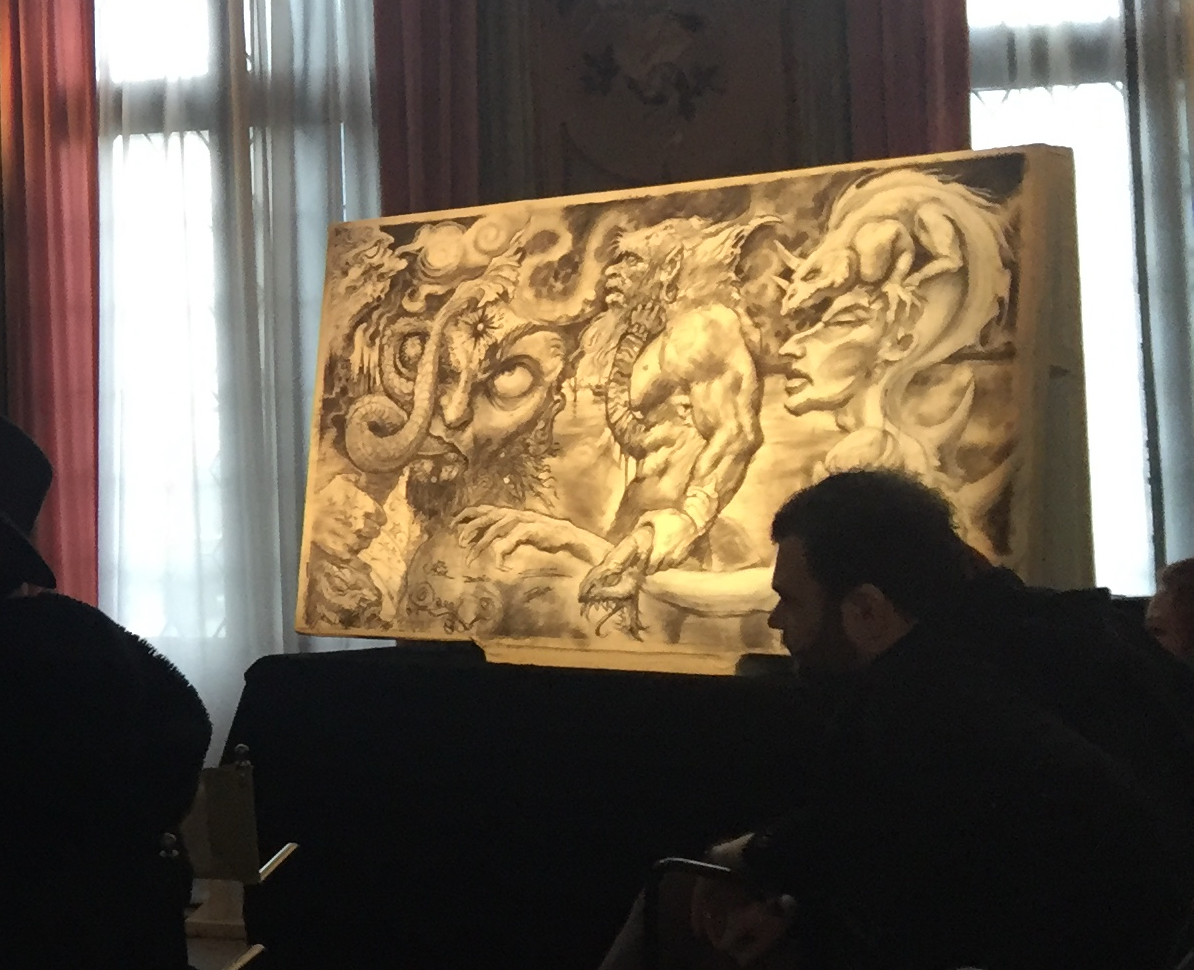 Live collaboration from Boris Vallejo, Julie Bell, Paul Booth and Stefano Alcantara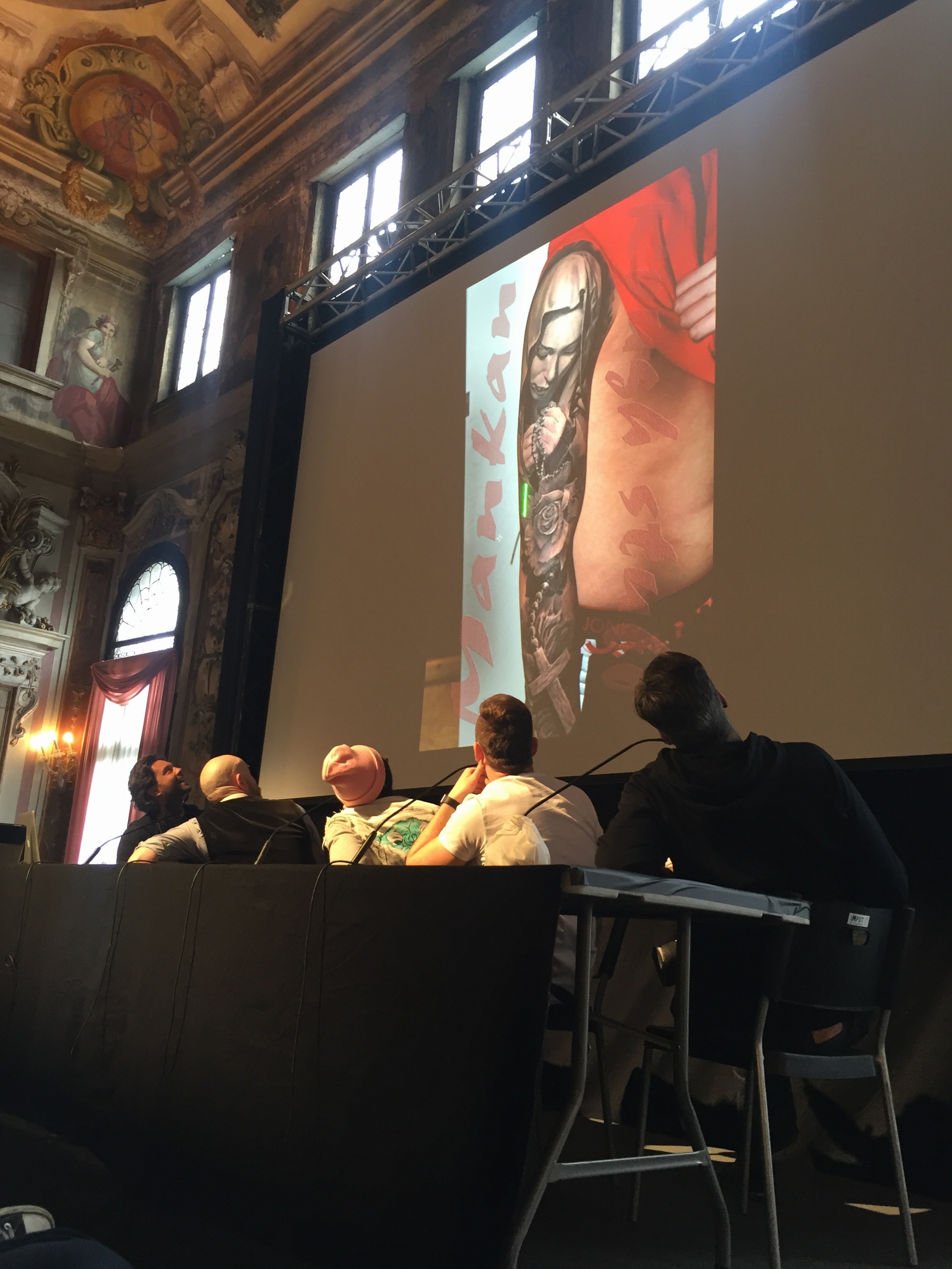 David Corden panels with other artists on the submitted critique
"We pay our own money to sit through a seminar from people we admire," David told me, "and sometimes it's just for a bit of affirmation that we are on the right track or that we are using products that are correct or techniques we have got – it may simply be that we need more experience or practice doing things."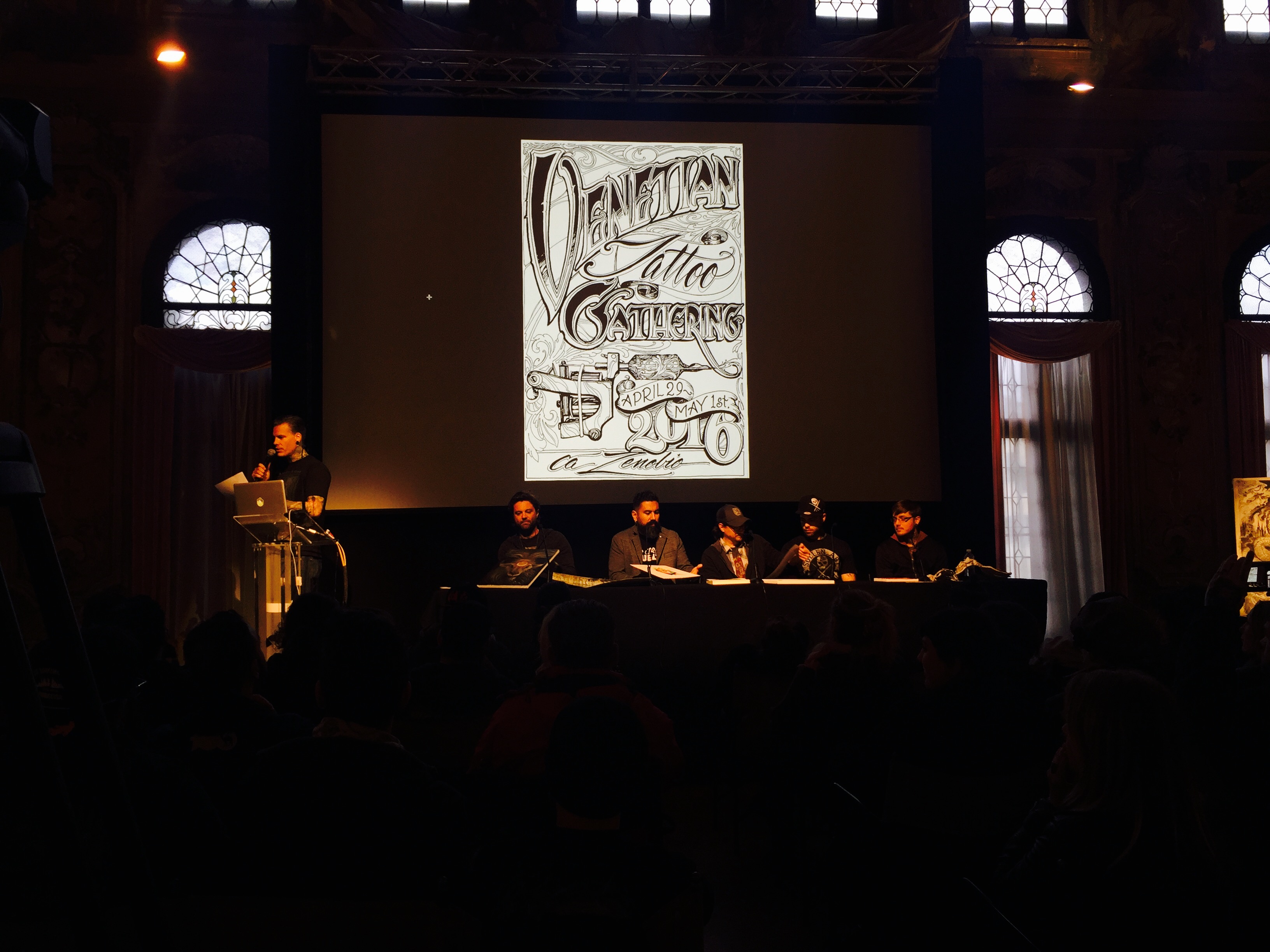 One of the many panelled discussions tackling the biggest questions in tattooing today
David explained that an artist's ego can be an incredibly fragile thing… so if they are good on paper it frustrates them that they are not as good on skin or as quick as they would like to be. To hear from someone else that it does take a while and they are on the right track can be very valuable.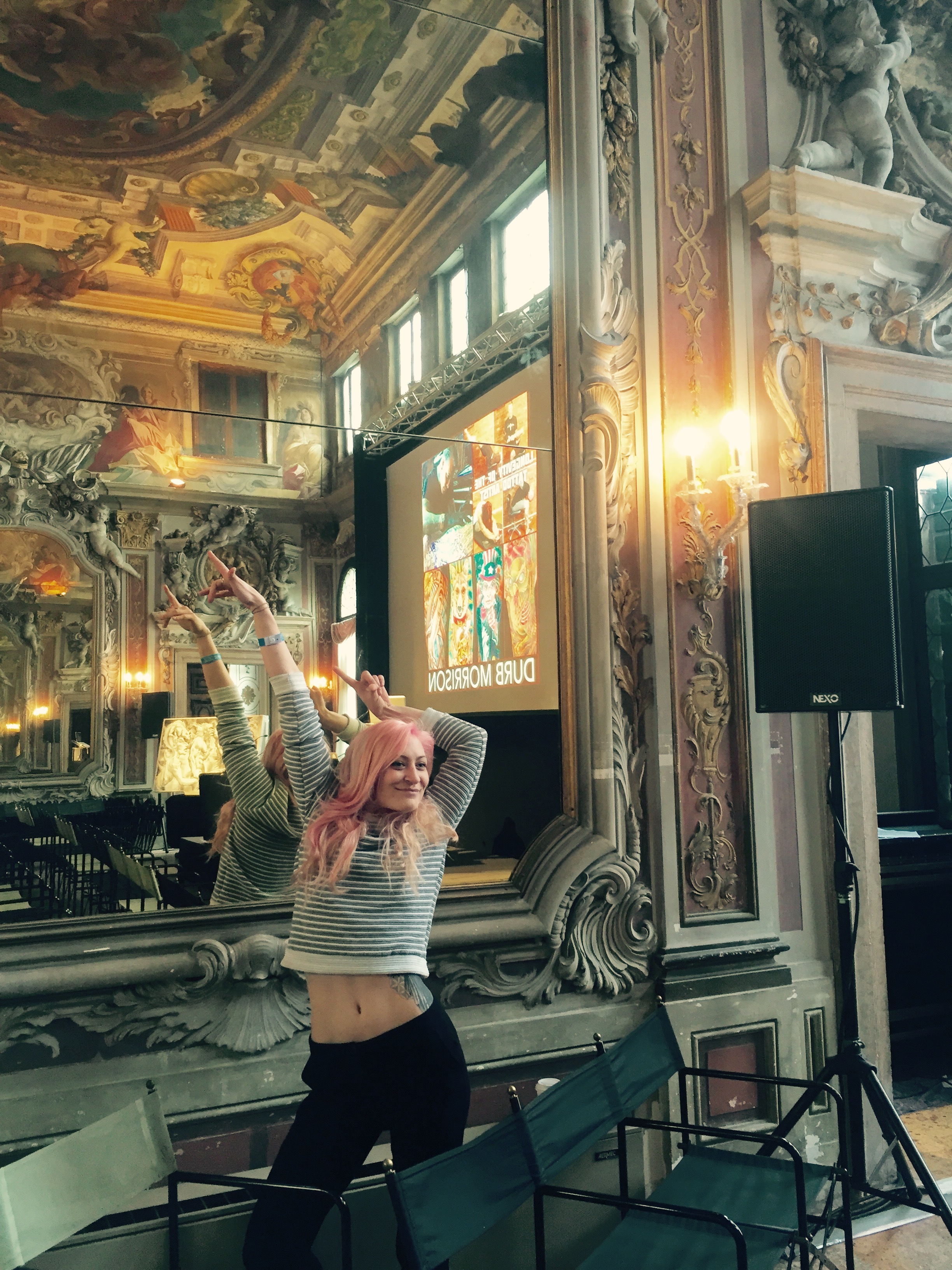 "Posing in the same place Madonna filmed Like a Virgin, because… I'm Madonna"
The Venetian Tattoo Gathering was the perfect location for this kind of inspirational event, (if it was good enough for Madonna's Like a Virgin video) and as David mentioned, the outcome of this kind of event was supposed to help you do better work as an artist and return back in to the studio revitalised and refreshed.
The humble nature of all the artists present and willingness to learn from each other this weekend was overwhelming. David noted that by the end of the weekend "if you are lucky, you have managed to talk to some of your heroes – and thats the thing, everyone who comes here is star struck over somebody, even the most famous people have heroes here – it was just absolutely incredible and that's the pull of things like this, they got involved because of the way it is run and the reason it takes place. "
Writer Sarah can be contacted via her email at: sarah.gillian.armstrong@gmail.com