So last weekend was the ninth International London Tattoo Convention, at Tobacco Dock in London. And the Things&Ink team were lucky enough to have a stand there all weekend. We had the time of our lives and met so many likeminded people – it's incredible meeting so many people who are as passionate about tattoos as we are.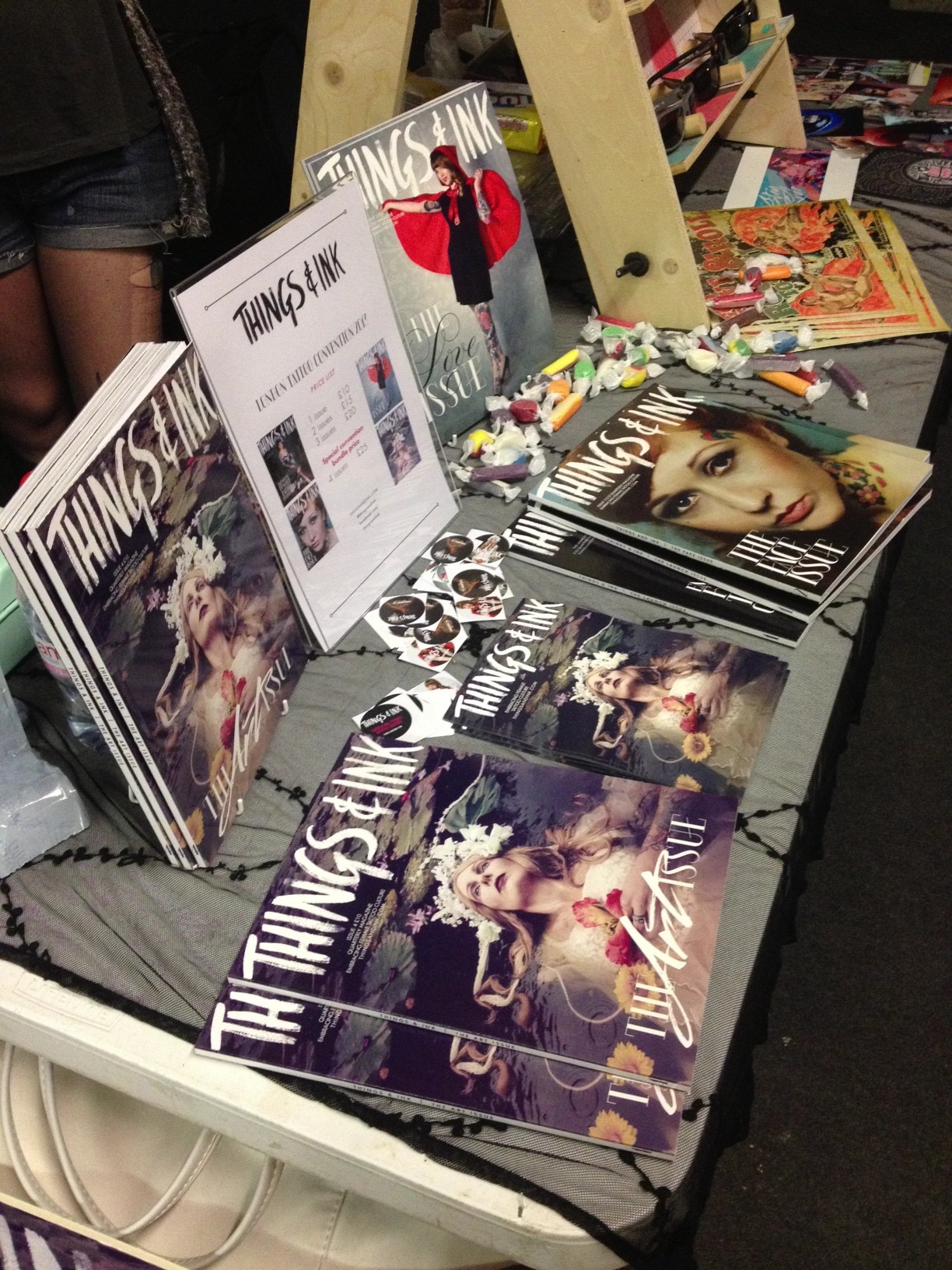 We shared our stand with the awesome folk from Rude Cmpny. They make super-cool shades (check out a discount code in the art issue).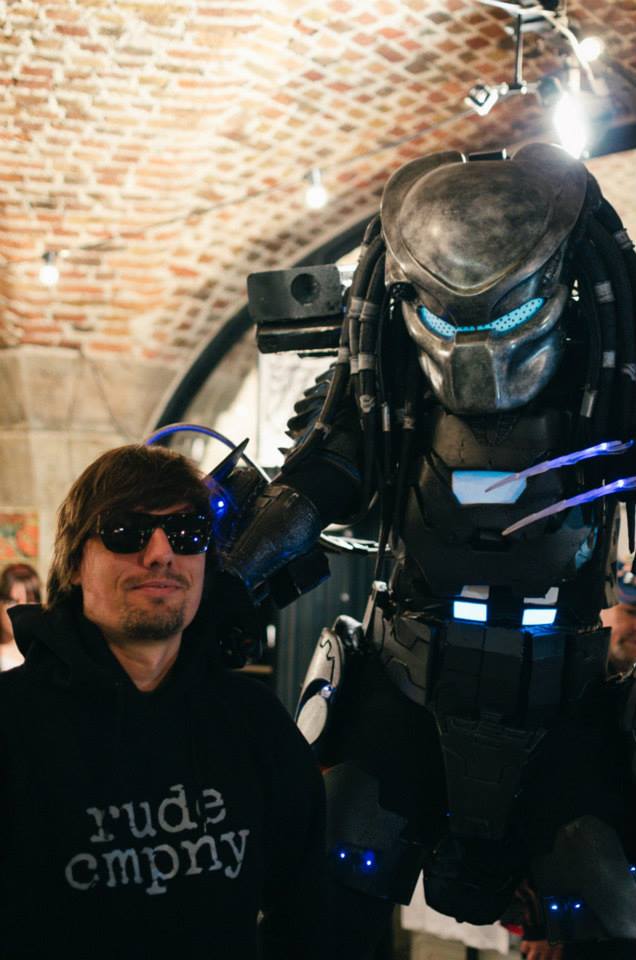 We also met the lovely Ella Masters. She is the amazing illustrator who created this awesome picture of the editor – so cute.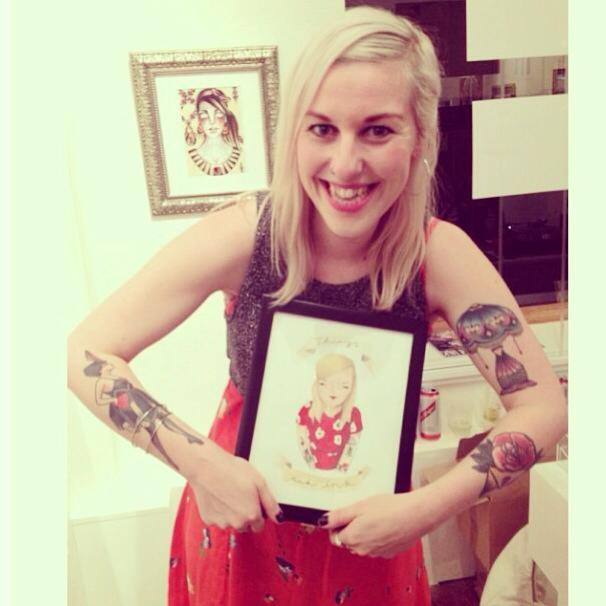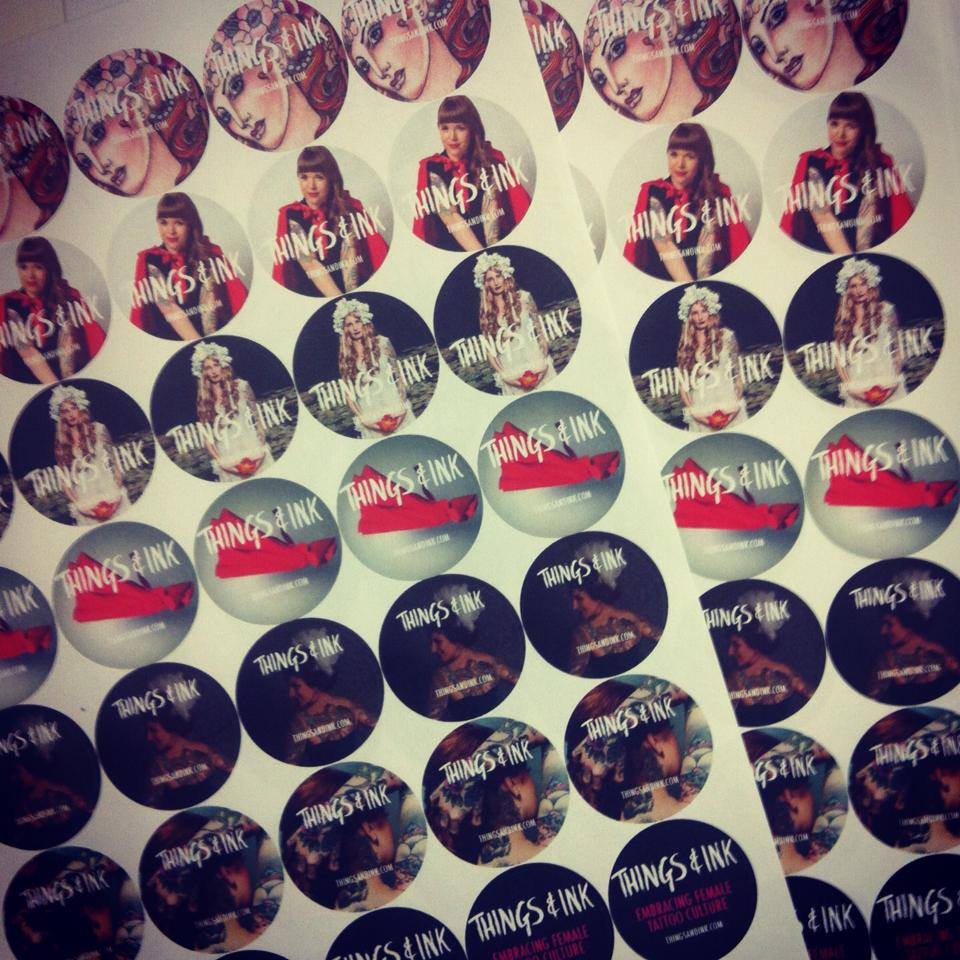 Things and Ink stickers
We're sad that the weekend is over, but it has made us feel very excited about the future of the magazine and we're already thinking about Brighton Tattoo Convention next February. Hopefully we will see you all again then.
Photo of Rude boys by http://hustlersquad.net/