Our editor Alice Snape is getting excited about the next Brighton Tattoo Convention, here she takes a glimpse at just some of the faces who attended last year in a stunning portrait series, including some familiar faces from the pages of past issues of Things&Ink…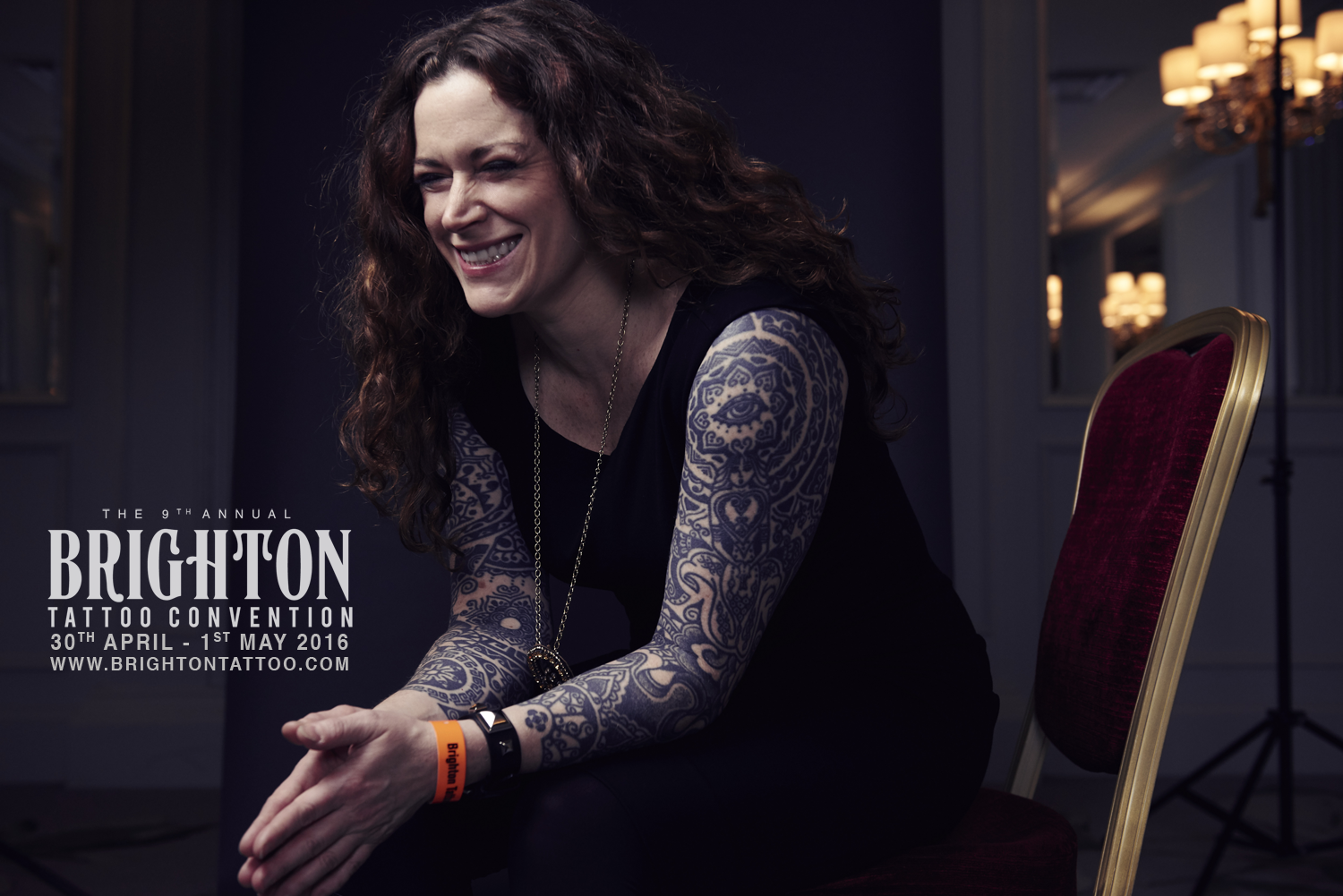 Portrait of Marisa Kakoulas, editor of needlesandsins.com
We LOVE tattoo conventions, here at Things&Ink, and one of the highlights in the tattoo calendar is always Brighton Tattoo Convention. Not sure if it's the sea air, but there's always such a friendly, party vibe! And it's the perfect convention to meet up with friends, old and new. Nothing brings people together like a passion for tattoos, after all.
At last year's convention, I had my photograph taken by James Hole for a portrait series capturing convention-goers and artists. The results are absolutely stunning and a real insight into the contemporary tattoo community. I think this is down to the wonderful nature and talent of the photographer James, who made me feel instantly at ease in front of the camera – I normally hate having my photo taken and he even managed to capture a natural smile (see below). The setting for the images was incredible! In a grand room in the Hilton in Brighton, which you can see glimpses of in each image behind the backdrop.
As part of the portrait series, some interviews were also filmed. They will be coming soon, so watch this space.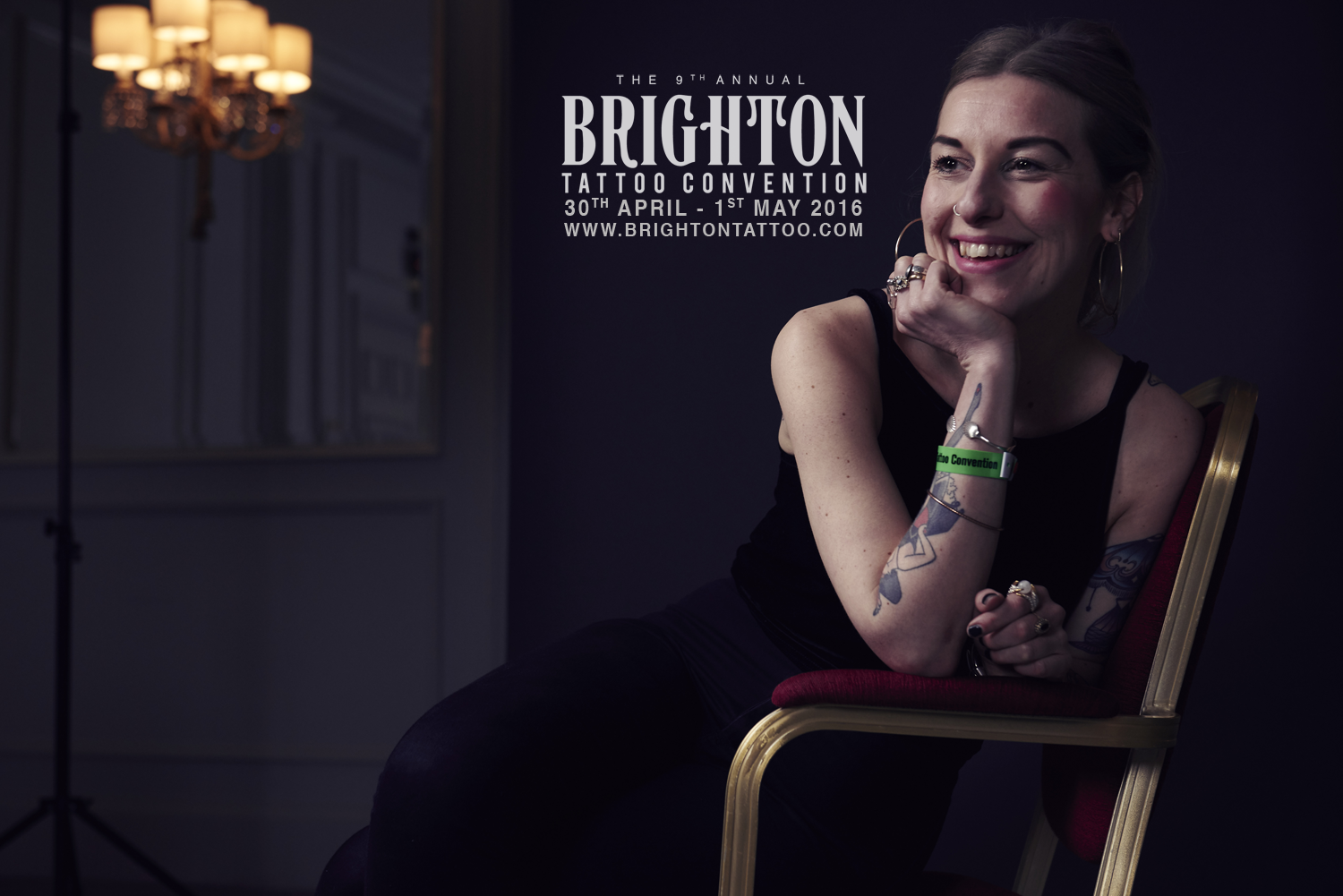 Portrait of editor Alice Snape
The next Brighton Tattoo Convention is 30 April – 1 May, which will hopefully mean the sun is shining (the convention is usually in February!) and in a brand-new venue, The Brighton Centre.
And we have TWO weekend tickets to give away, all you have to do is share one of the images in this blog post on Instagram and use the hashtag #BTCTIcomp. We will pick a winner this Sunday 24 April. Good luck and hopefully see you at the convention! We won't have a stand this year, but we will be taking pics and enjoying the convention, so come say hello!
Some of our favourite BTC portraits are below… all these people have also graced the pages of T&I over the years…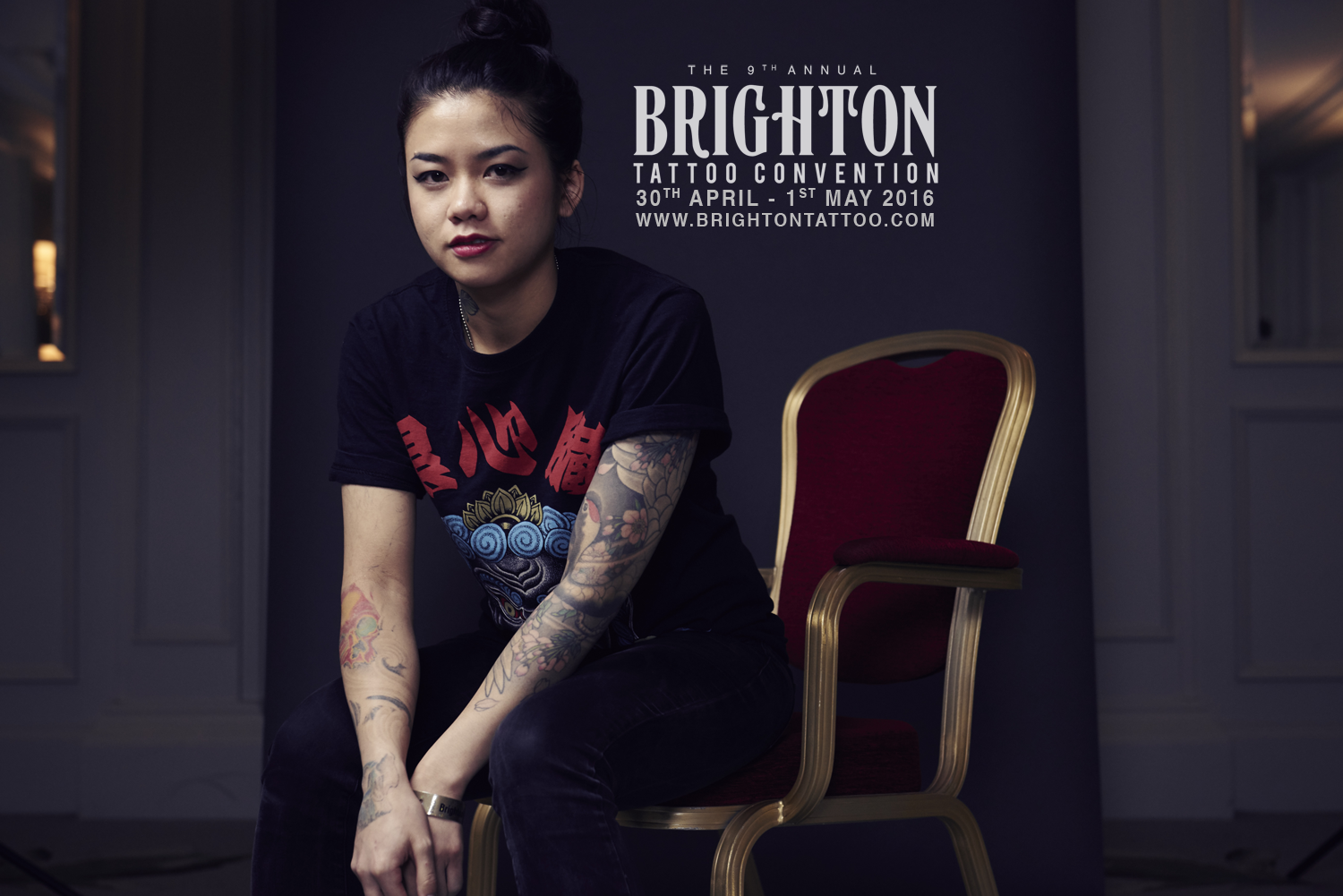 Wendy Pham, cover star of The Identity Issue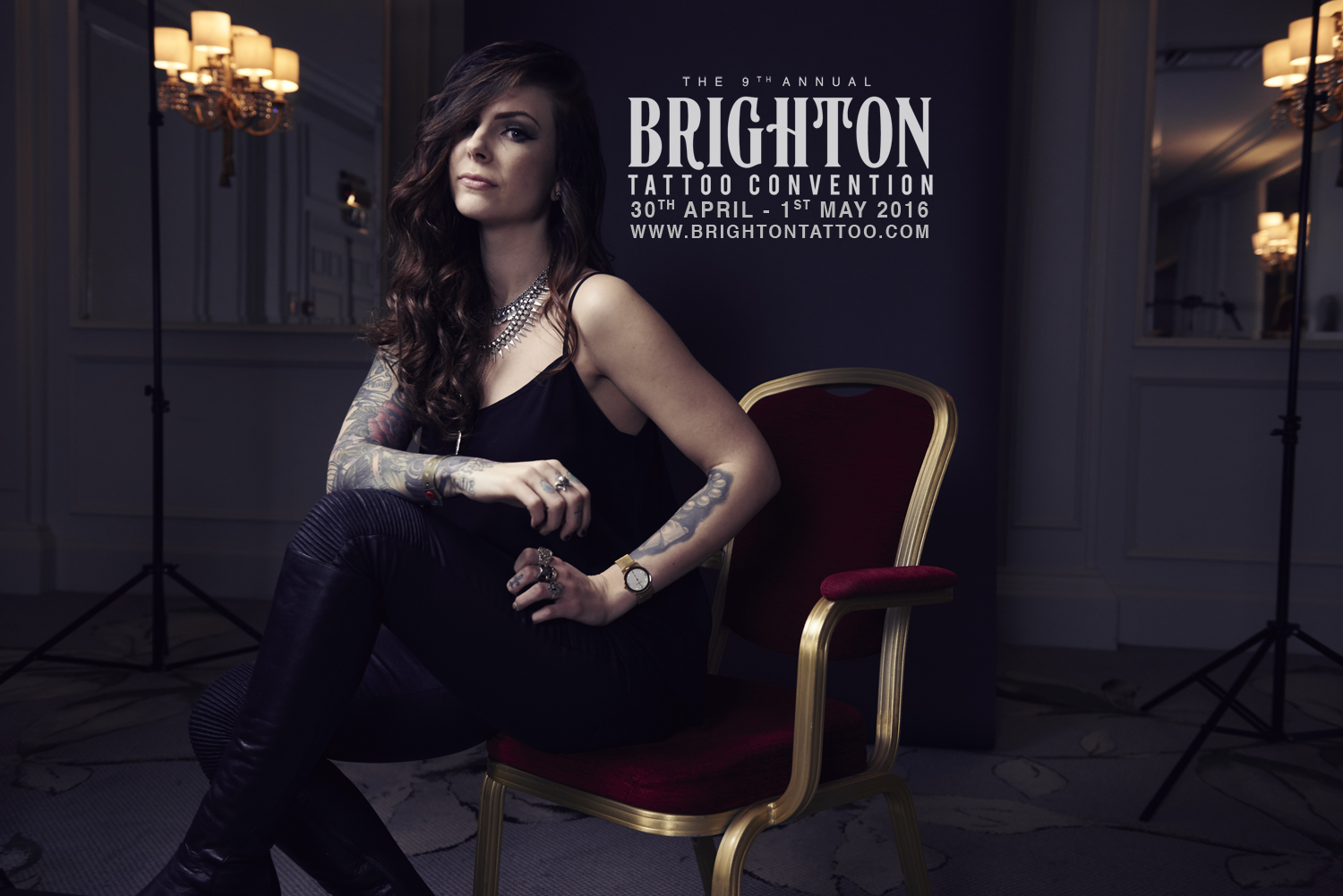 Cally-Jo, cover star of The Anatomy Issue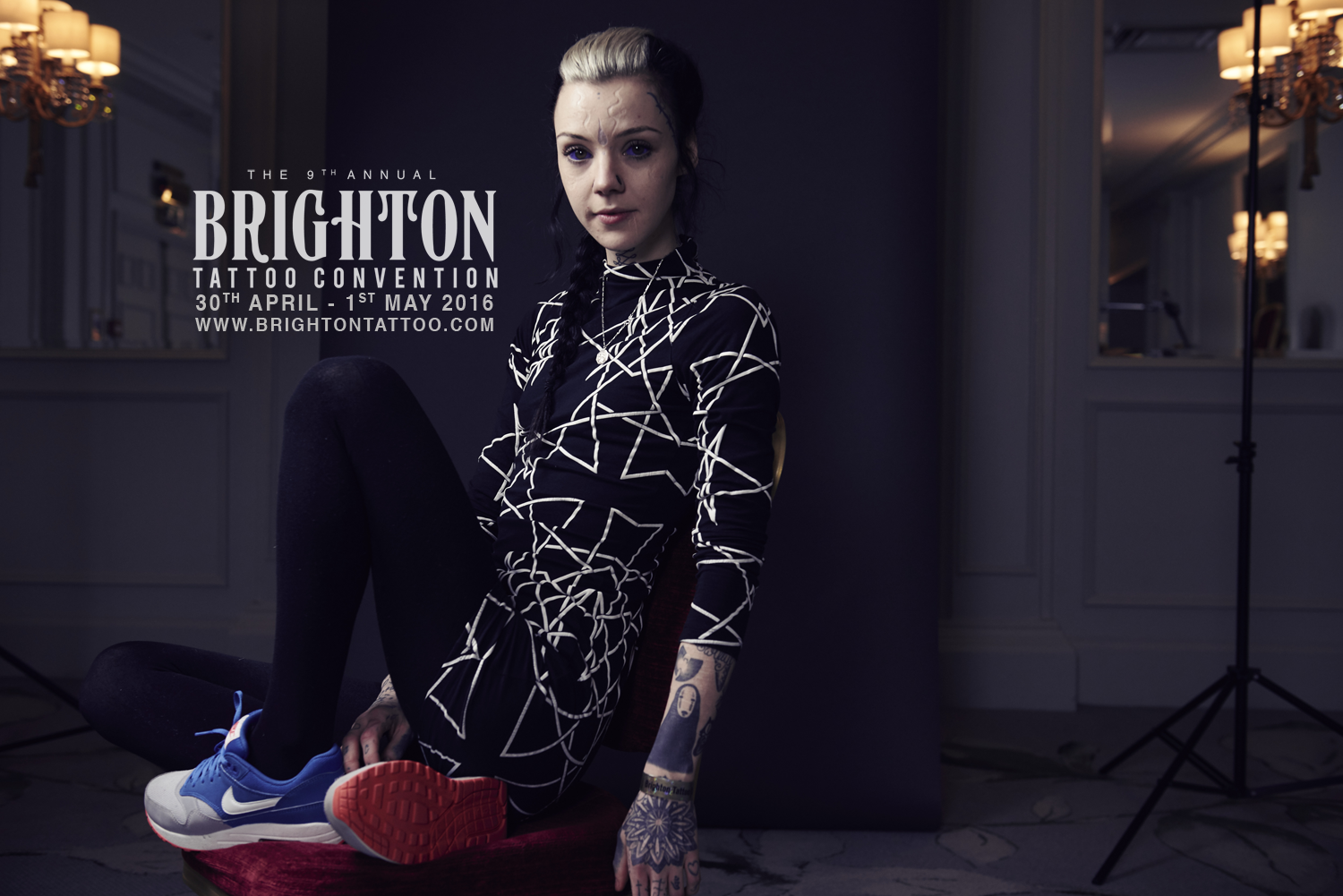 Grace Neutral, cover star of The Modification Issue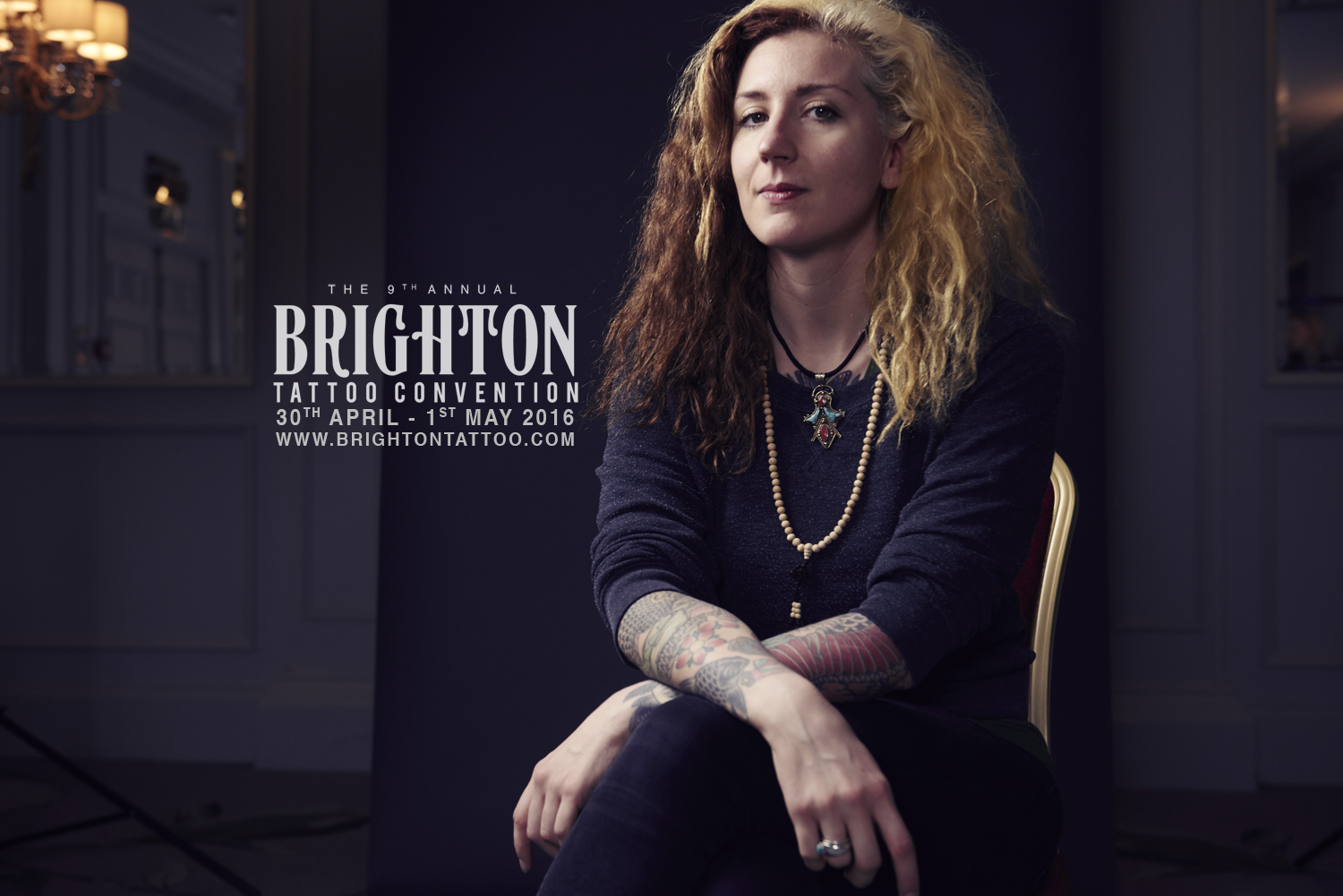 Claudia de Sabe, cover star of The Launch Issue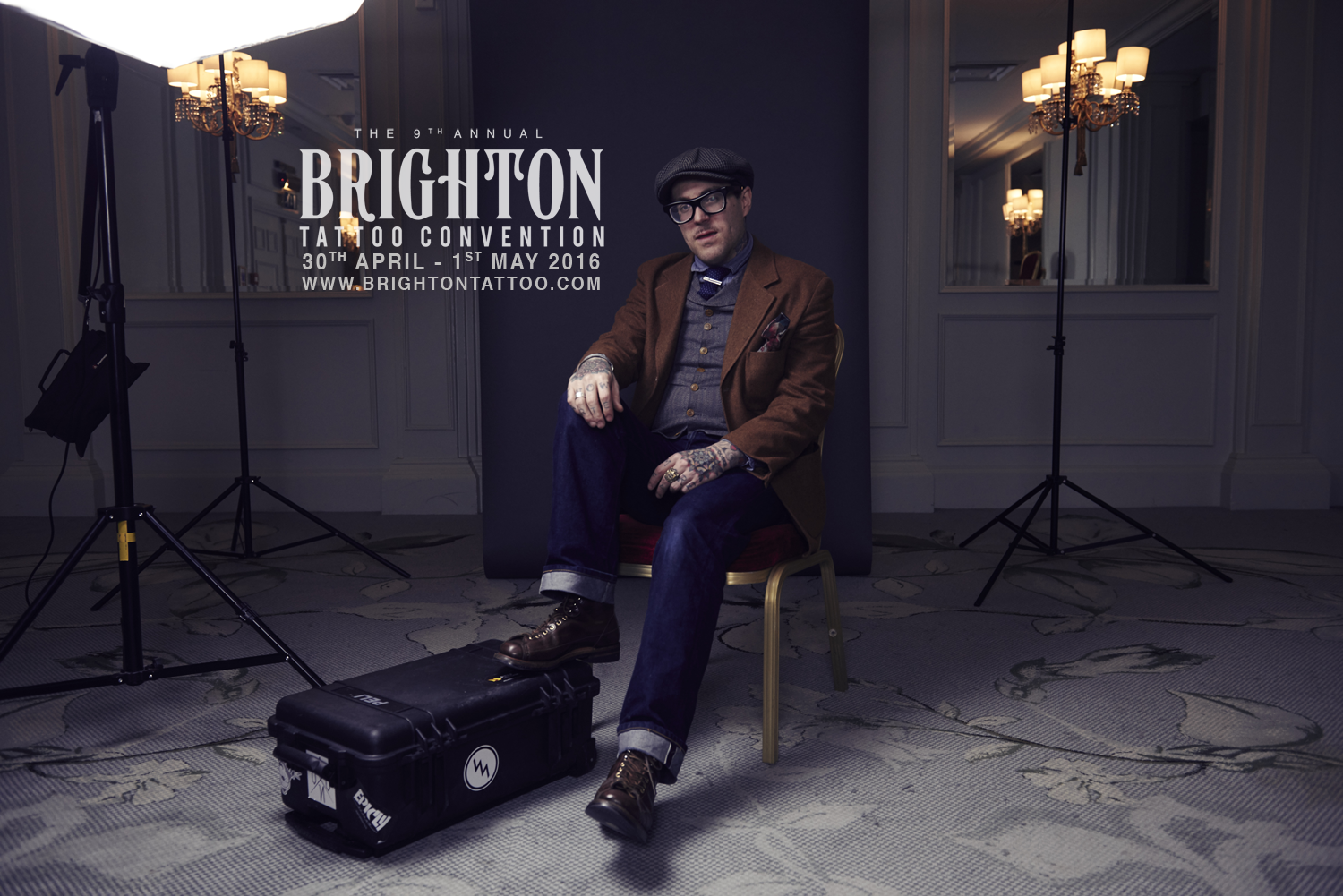 Matt Lodder, art historian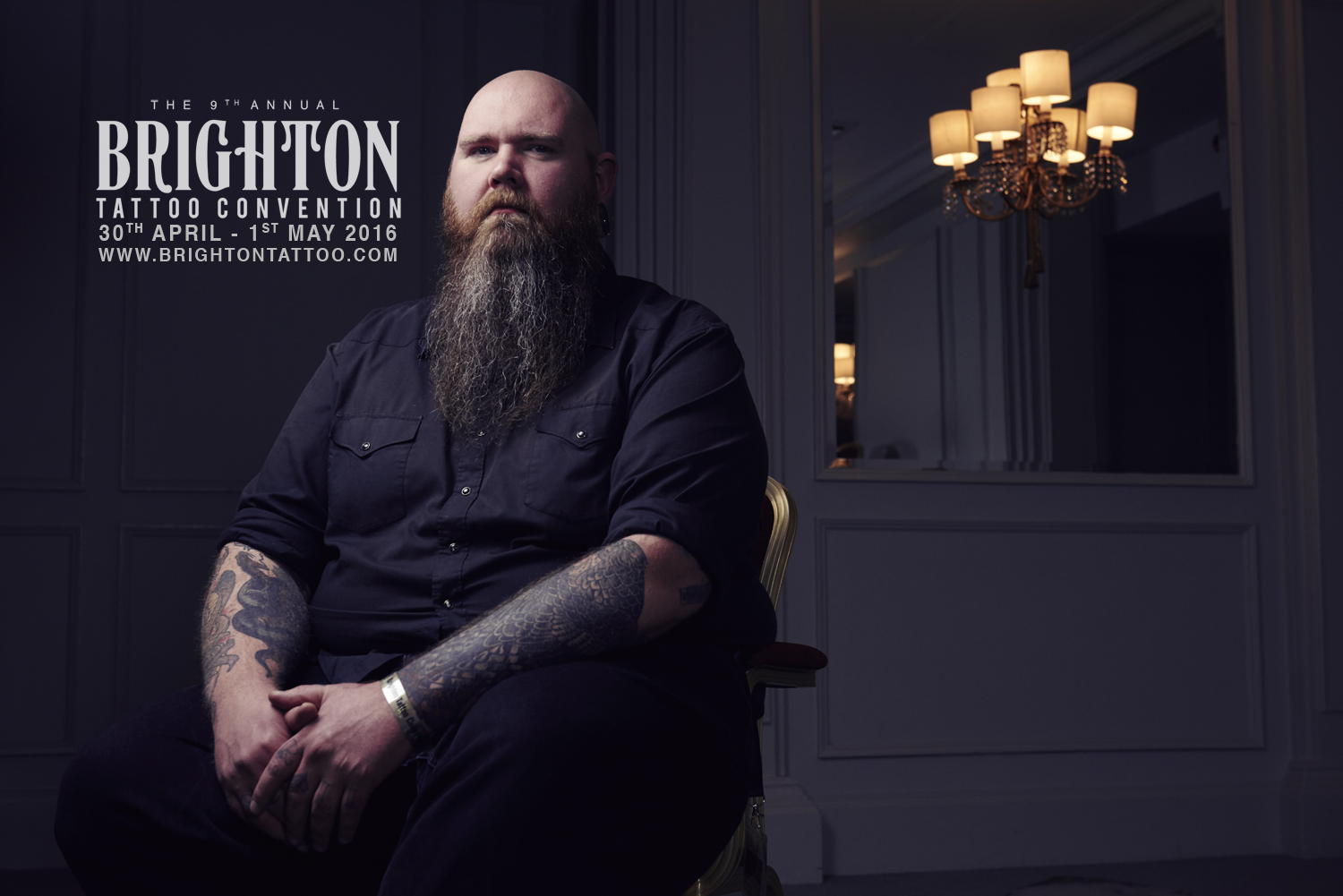 Brian Wilson, cover star of Stripped Back 2/3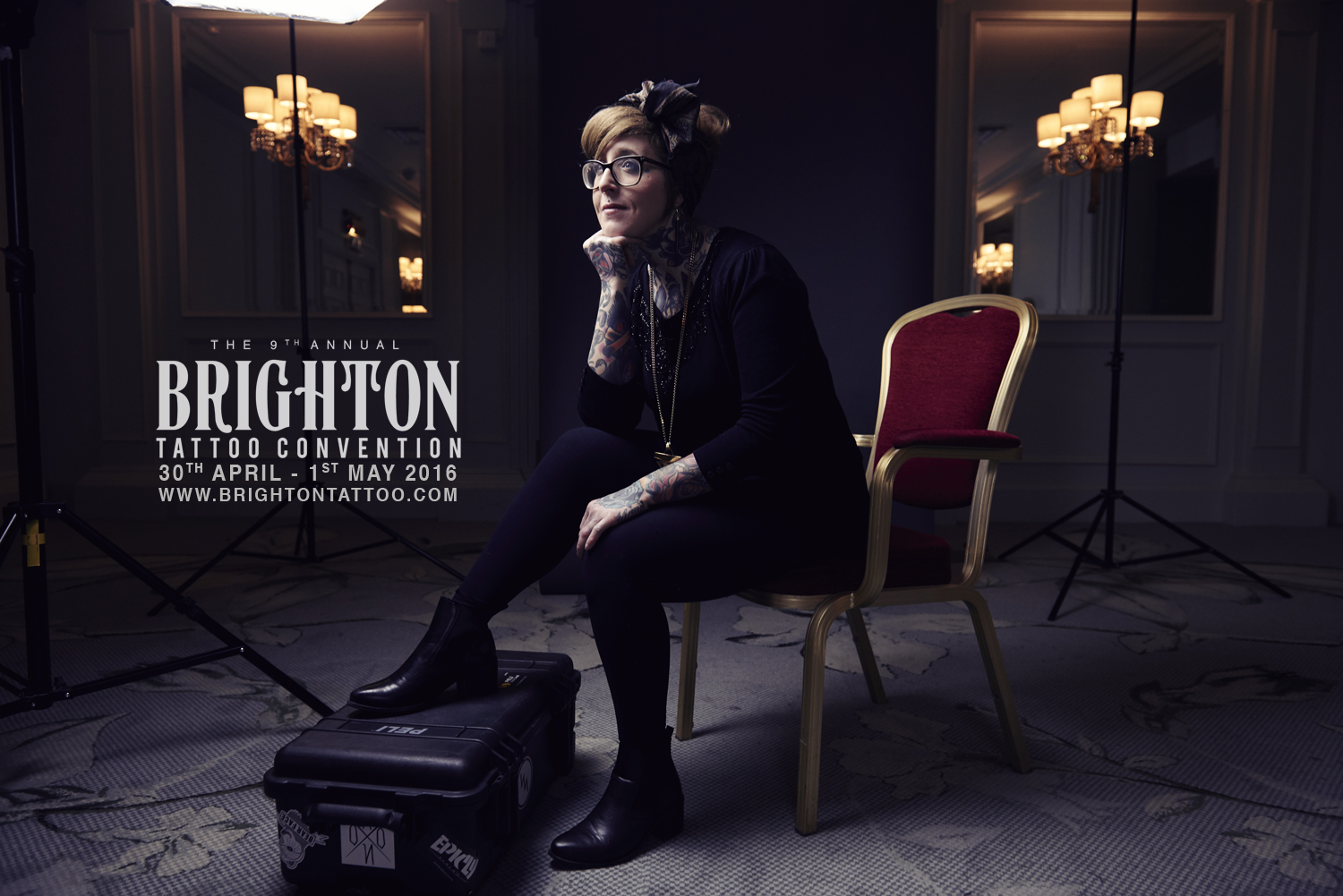 Tiny Miss Becca, cover star of The Celebration Issue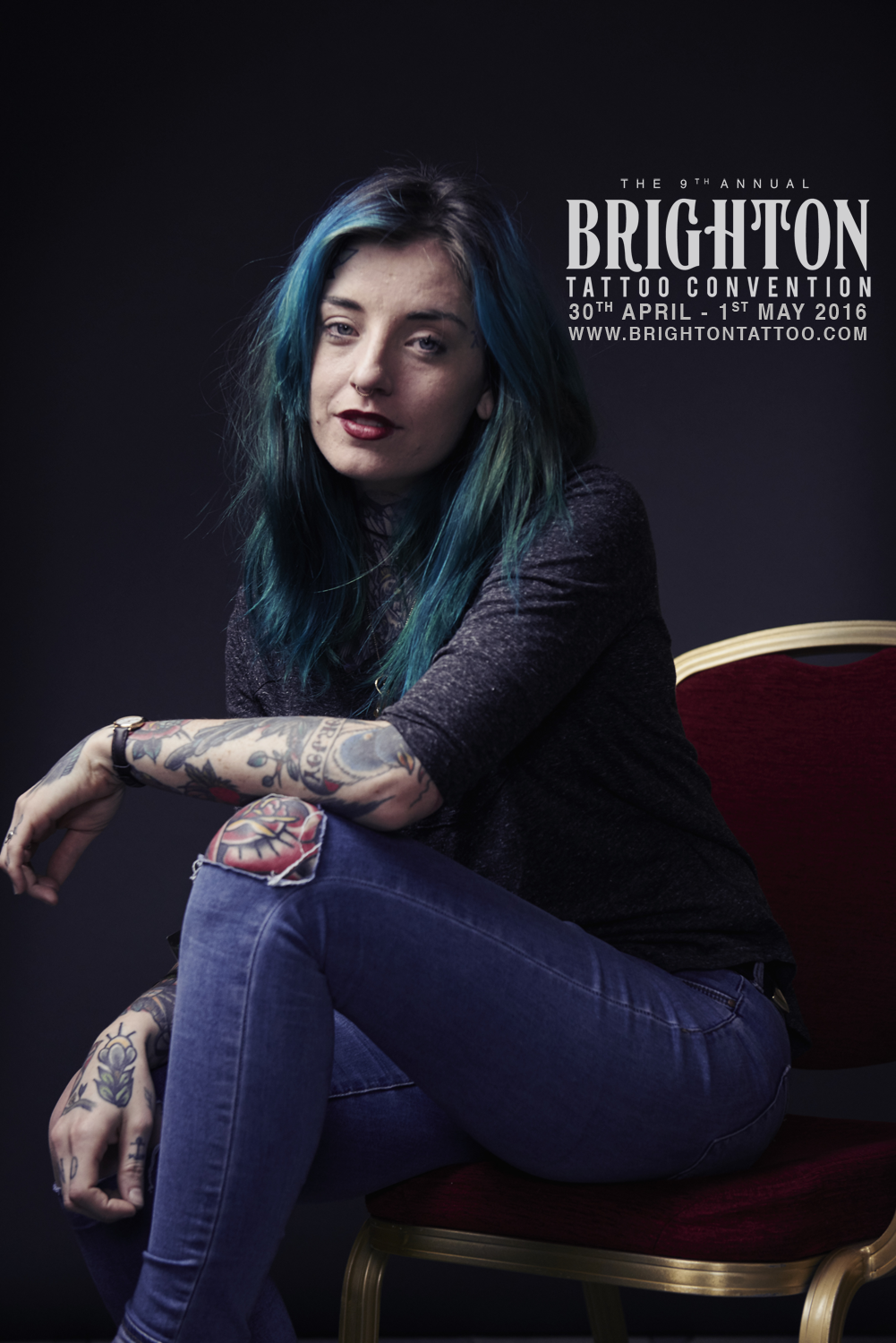 Rebecca Vincent, interview in The Love Issue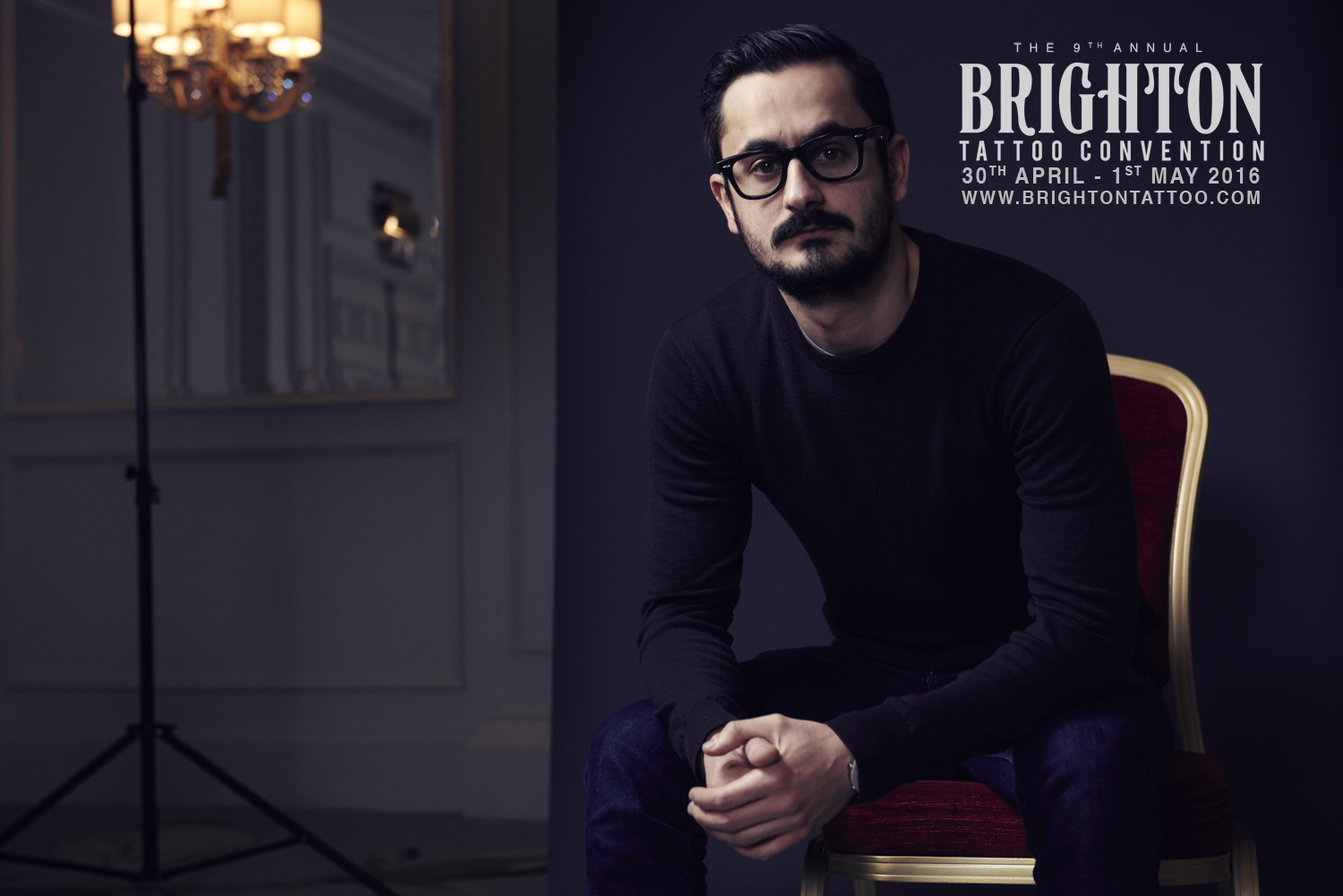 Andrea Furci, interview in The Art Issue
you can see more portraits on the Brighton Tattoo Convention blog