So, we've just about recovered from Brighton Tattoo Convention. It was a hectic weekend of meeting people, selling magazines, talking tattoos and, for some of us, getting tattooed – and we loved every minute of it (there may have been a lot of Sailor Jerry cocktails involved too).
We met loads of incredible people, and we want to say a huge thanks to everyone who came to our stand and bought a magazine from us – new readers and old, it's always a pleasure to meet you face to face and hear what you think about Things&Ink.
Mini convention video – Brighton Tattoo Convention 2014 from Alice Snape on Vimeo.
Here's some pics from the convention…
Our beautiful stand, with features editor, Nicola Cook, stylist, Olivia Snape, and makeup artist Keely Reichardt…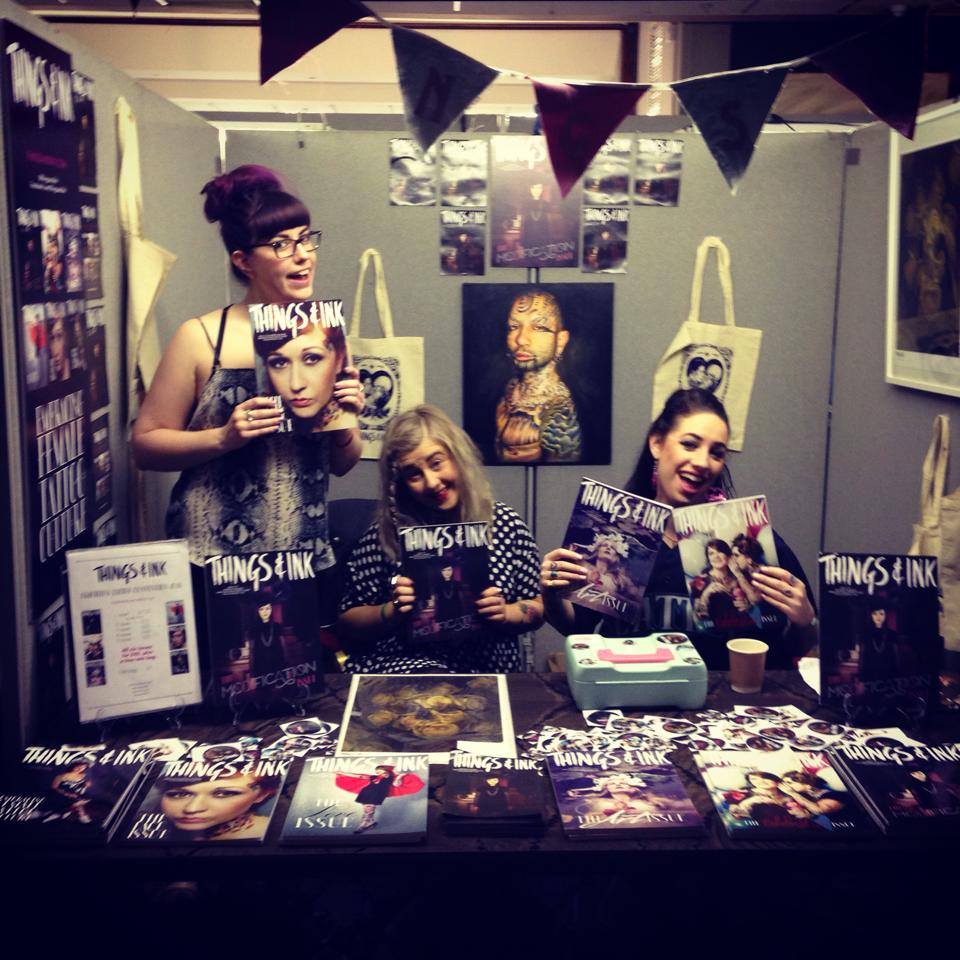 The dream team reppin' T&I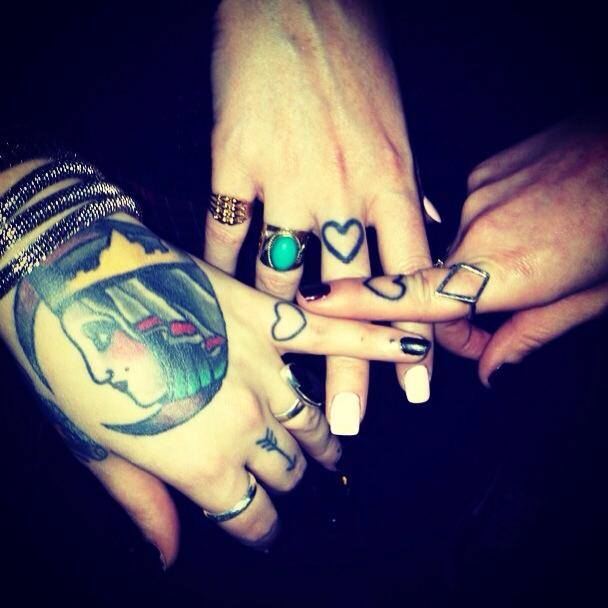 Team hearts – music writer Jen, makeup artist Keely and editor Alice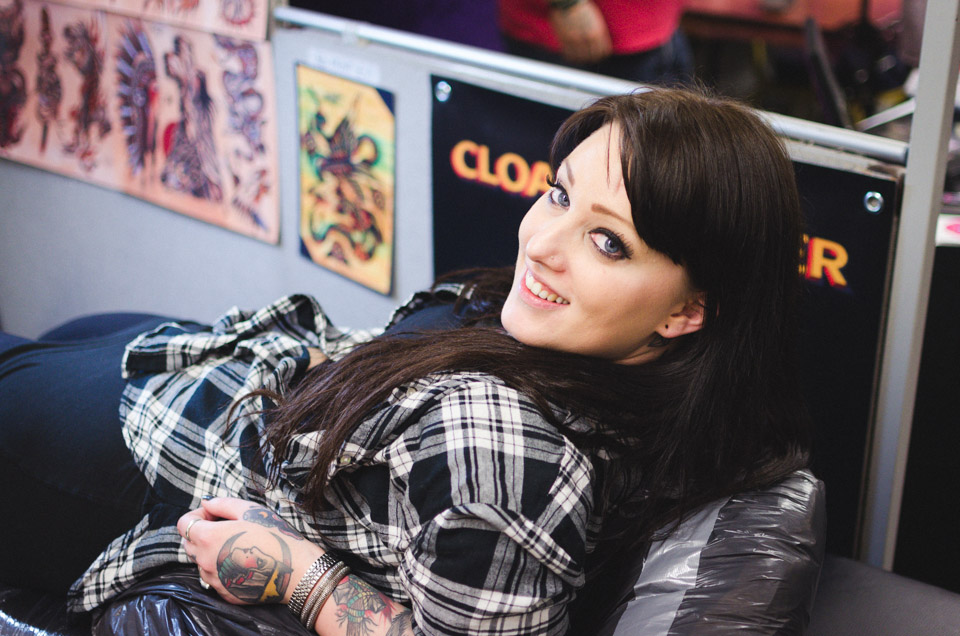 Music Writer Jen getting tattooed by Luke Jinks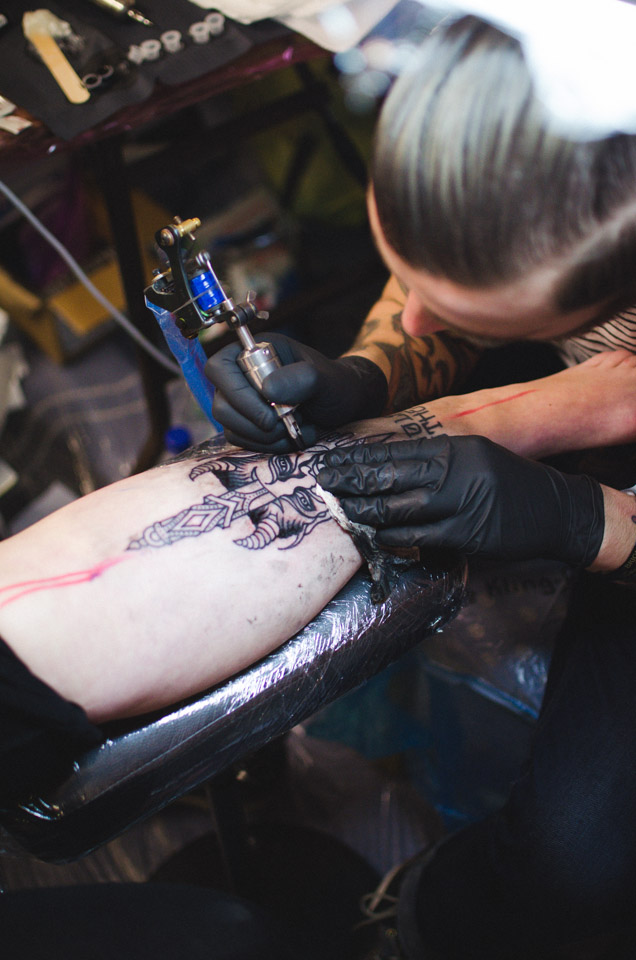 Luke Jinks tattooing Music Writer Jen
Photos: Hustler Squad.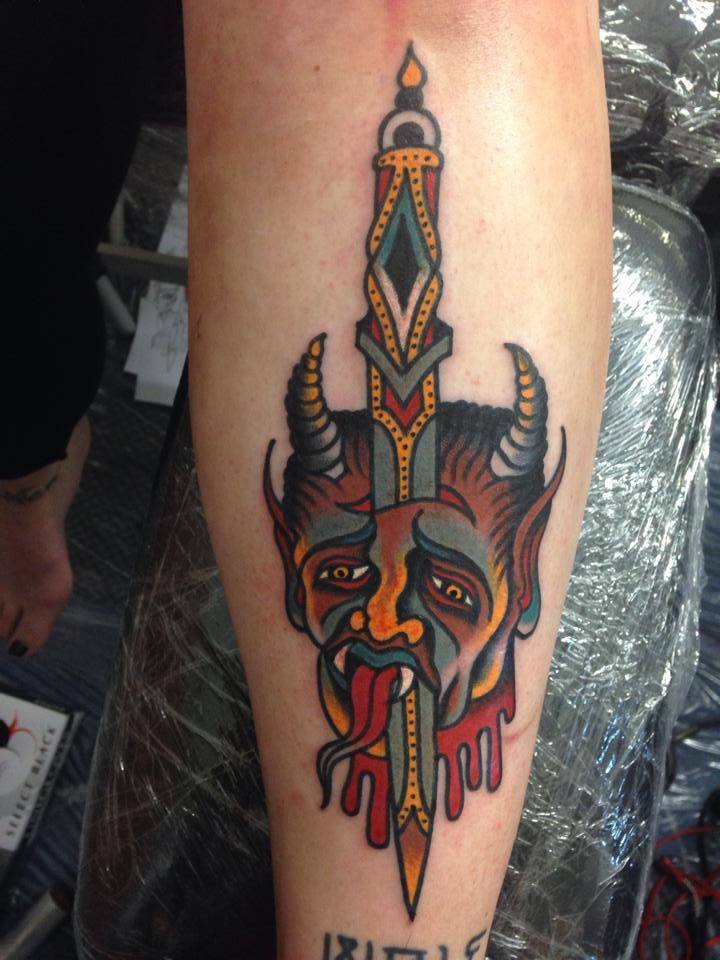 Satan by Luke Jinks
Our stylist Olivia also got tattooed by Brad Stevens from New York Adorned.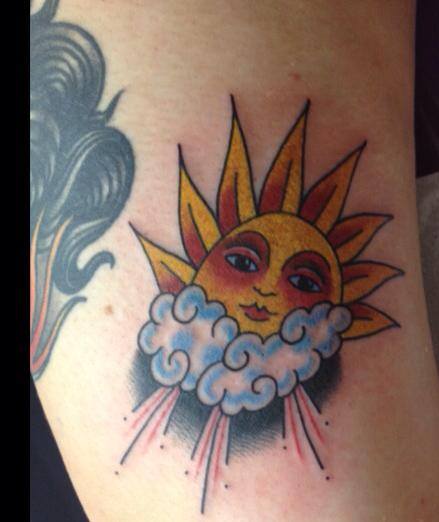 Sunshine Tattoo by Brad Stevens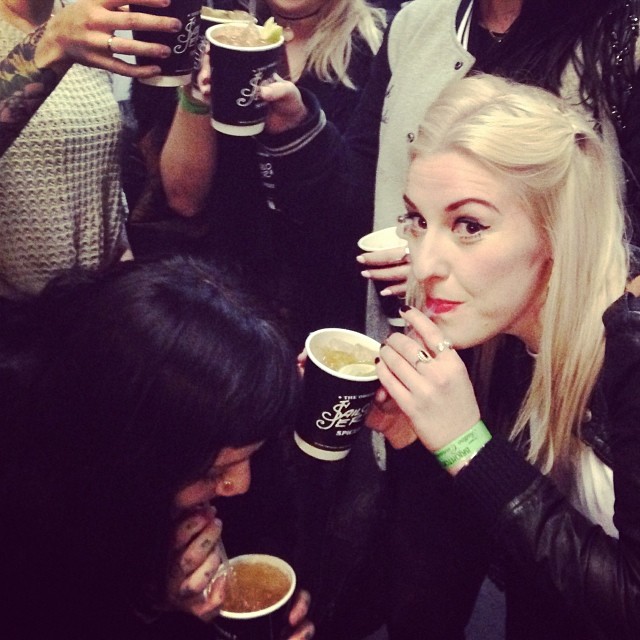 Cover star Grace Neutral and editor Alice Snape enjoying SJ cocktails – things got messy
If you didn't get a chance to come and see us, make sure you follow our FB page facebook.com/thingsandink, and also on Instagram and Twitter, for news, photos and updates.
And you can order the latest issue (#6) The Modification Issue, starring Grace Neutral, from our website, thingsandink.com.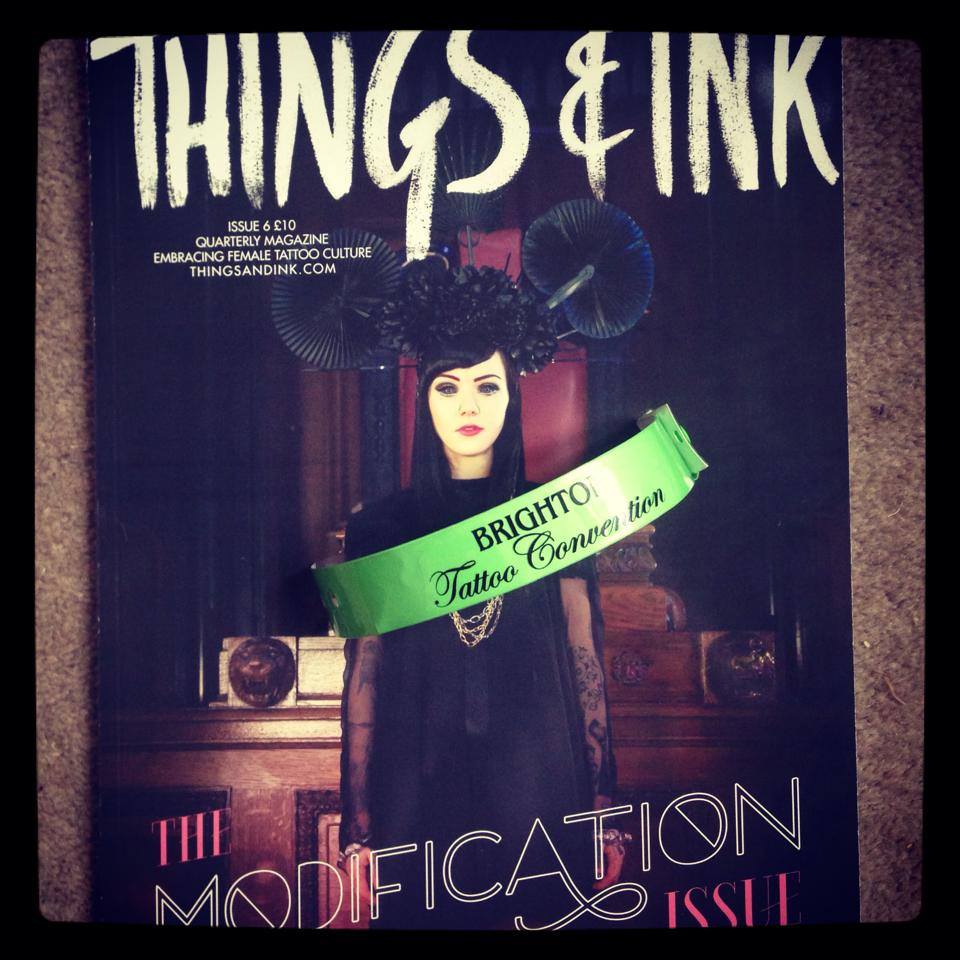 Goodbye for another year Brighton, we can't wait for next year already