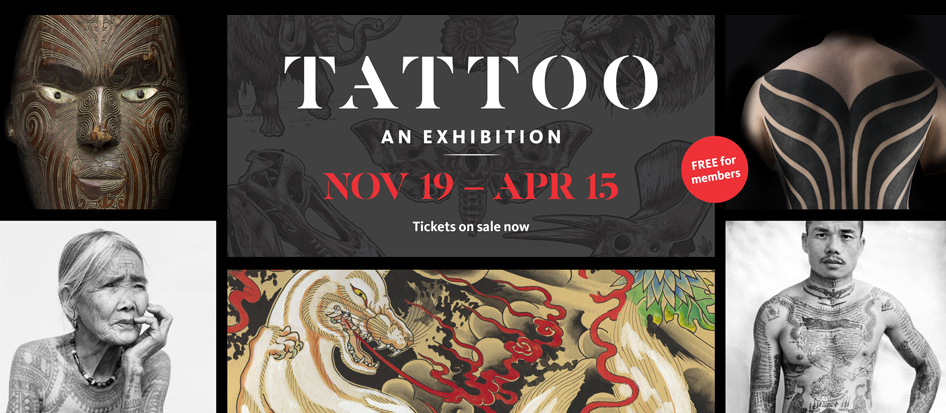 This November, The Natural History Museum of Los Angeles showcases an exhibition 5,000 years in the making. The art of marking skin with ink spans cultures, continents, and has evolved over time. We find ourselves with a mysterious fascination with both ancient and modern tattoo practices. Are they considered a part of sacred ritual or an act of rebellion? A sign of belonging or expression of individuality? In the special exhibit Tattoo, you'll explore the history, technique, motivation, and sheer artistic genius that are connected to one another by ink.
19th November – 15th April 2018
The Natural History Museum, LA
Buy tickets here 
The exhibit will feature more than 125 images and objects, ranging from historical artefacts to intricate contemporary designs tattooed onto silicone models of the human body. Each tells the story of this unique and diverse art. The Museum will enhance the West Coast incarnation of Tattoo with objects from the Museum's expansive collection, as well as features specific to the rich tattoo cultures of Southern California, from Ventura to Los Angeles to Long Beach and Orange County.