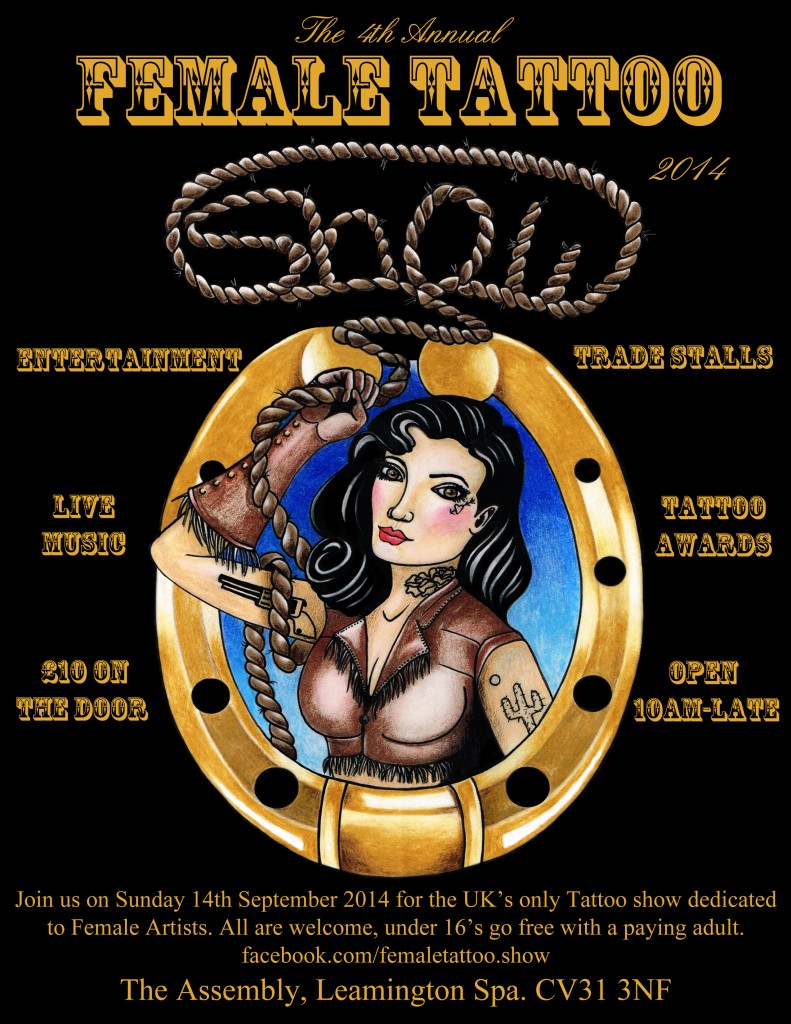 The Female Tattoo Artist Show is a small and intimate convention packed with an array of different female artists and performers from across the UK. The event will be filled with live music, burlesque acts, fire shows and, of course, tattoos! This is the 4th year that the show has been held at The Assembly and we can't wait!
We're most looking forward to seeing Grace Neutral, cover star of Issue 6 The Modification Issue, Anna Garvey and Keely Rutherford. There are many more amazing artists who can add to your tattoo collection: see the full artist list here.
Come and visit us at the Things&Ink stand! See you all there!