Loco Mosquito is a Bangkok based unisex clothing label, mainly focusing on quality classic Americana staples infused with contemporary tattoo imagery. Their aim is to do collaborations every year with like-minded directional artists of different mediums.
They are currently in the process of doing collaborative projects with tattoo artists from all over the world, including Guy Le Tatooer,  Kristian Gonzalez, Luca Polini and Valentin Jorquera.  We spoke to Ricky from Loco Mosquito about the design inspiration behind the brand and what other collaborations they have lined up…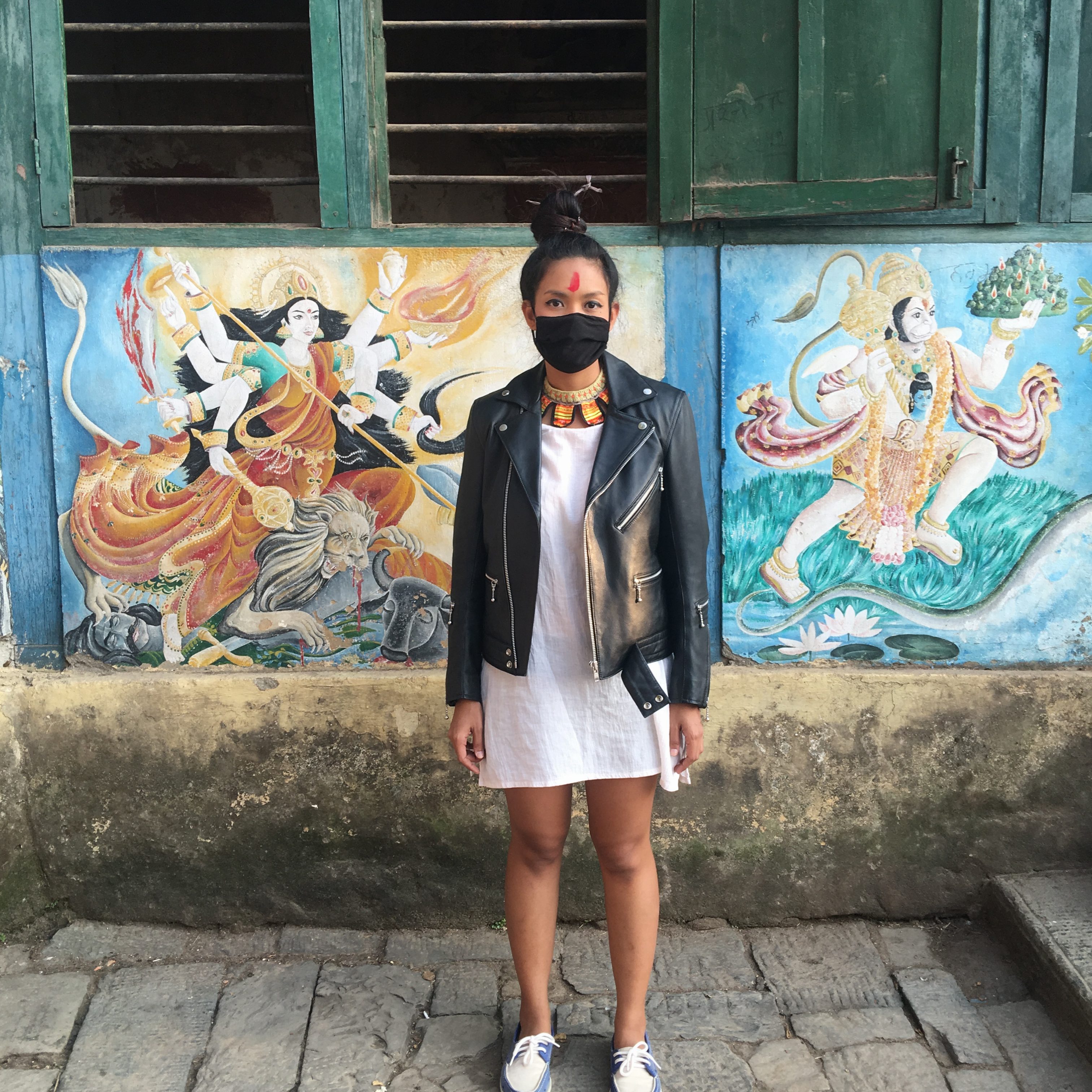 How did you come up with the brand Loco Mosquito and how long has it been running? Loco Mosquito Guerrilla Operators is a creative collective based in Bangkok that was conceived in January 2016. It started off as a side project that I eventually became fully immersed in. The name of the brand itself is a direct ode to an Iggy Pop song of the same name that was released in 1980, a legendary musical personality that has always been a source of great inspiration for me and the brand. I am originally from Indonesia but spent a considerable amount of time studying and working within the clothing industry in Melbourne, Australia. At the same time, I was starting to travel a lot more within the Asia Pacific region and fell in love instantly when I first visited Bangkok, Thailand. I was completely blown away by the energy of the city, its underground edge and its powerful combination of tradition and modernity, which is a quality I try to reflect as well in the clothes I design. On top of that, the living costs in Bangkok are much more affordable than Australia, making it an easy decision to relocate here.
What inspires you when designing? Being surrounded by Buddhist temples, traditional east Asian architecture and a medley of characters on the streets of Bangkok, the buzz and hustle of the city makes it a huge melting pot of inspiration. I am especially fascinated and influenced by Asian temple art (Thai, Chinese, Tibetan Buddhist) and traditional folk art of Southeast Asia and India. The whole vision behind the brand is to re-interpret and recreate classic unisex staples (biker jackets, Vietnam style military jackets etc.), influenced by traditional Asian and Himalayan art and symbolism.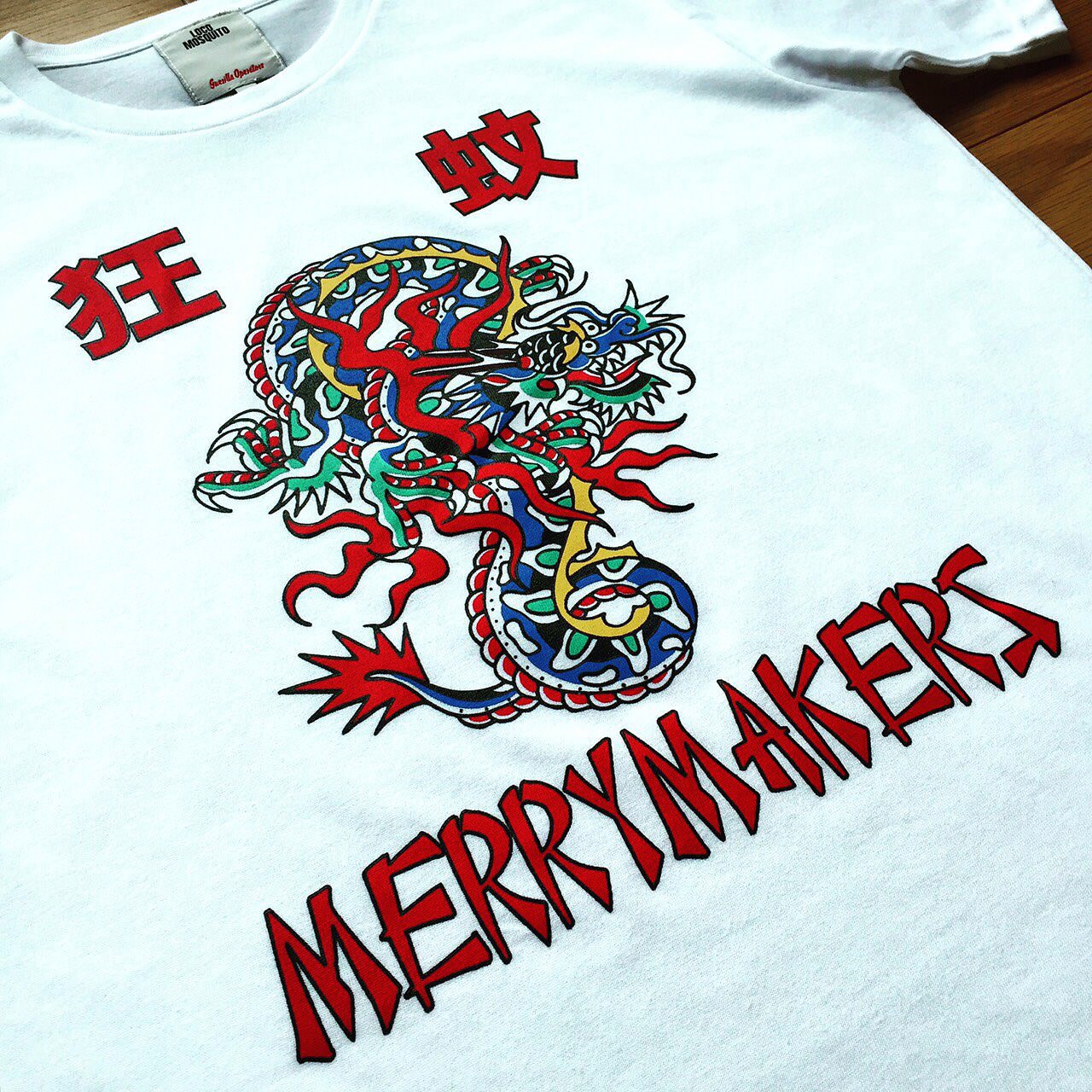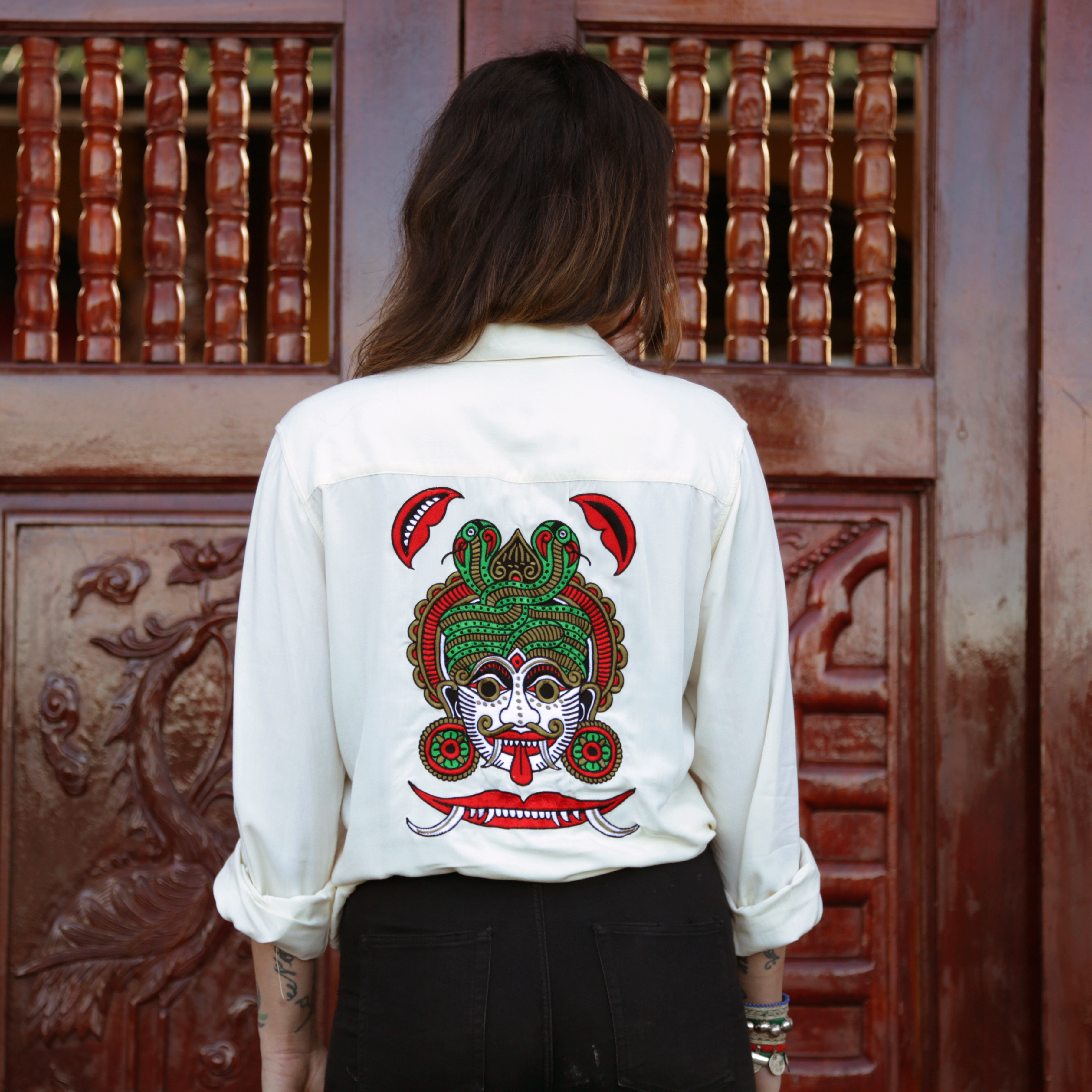 Tell us a bit about your collaborations with tattoo artists and what made you pick those artists? We are closely connected to well-known Bangkok based tattoo studio, Common Ground Tattoo, formerly known as Six Fathoms Deep. They regularly host renowned international guest artists on a monthly basis. This provides me with a great opportunity to meet a wide variety of talented artists from around the world and some of the collaborative projects that we have done started off in this manner. So far we have done collaborations with Italian tattooer Luca Polini and Colombian tattooer Kristian Gonzalez. Both of them are solid traditional tattooers in their own rights and I was really drawn to their bold and striking rendition of Asian subject matters, which I felt would translate really well into a line of clothing. Right now, we are working on a line of Jackets with Valentin Jorquera from New Caledonia. I am also in the process of completing my bodysuit project with Guy Le Tatooer from Toulouse, France, and we have been discussing the possibility of doing some crazy collaboration together with the brand in the near future, so watch this space!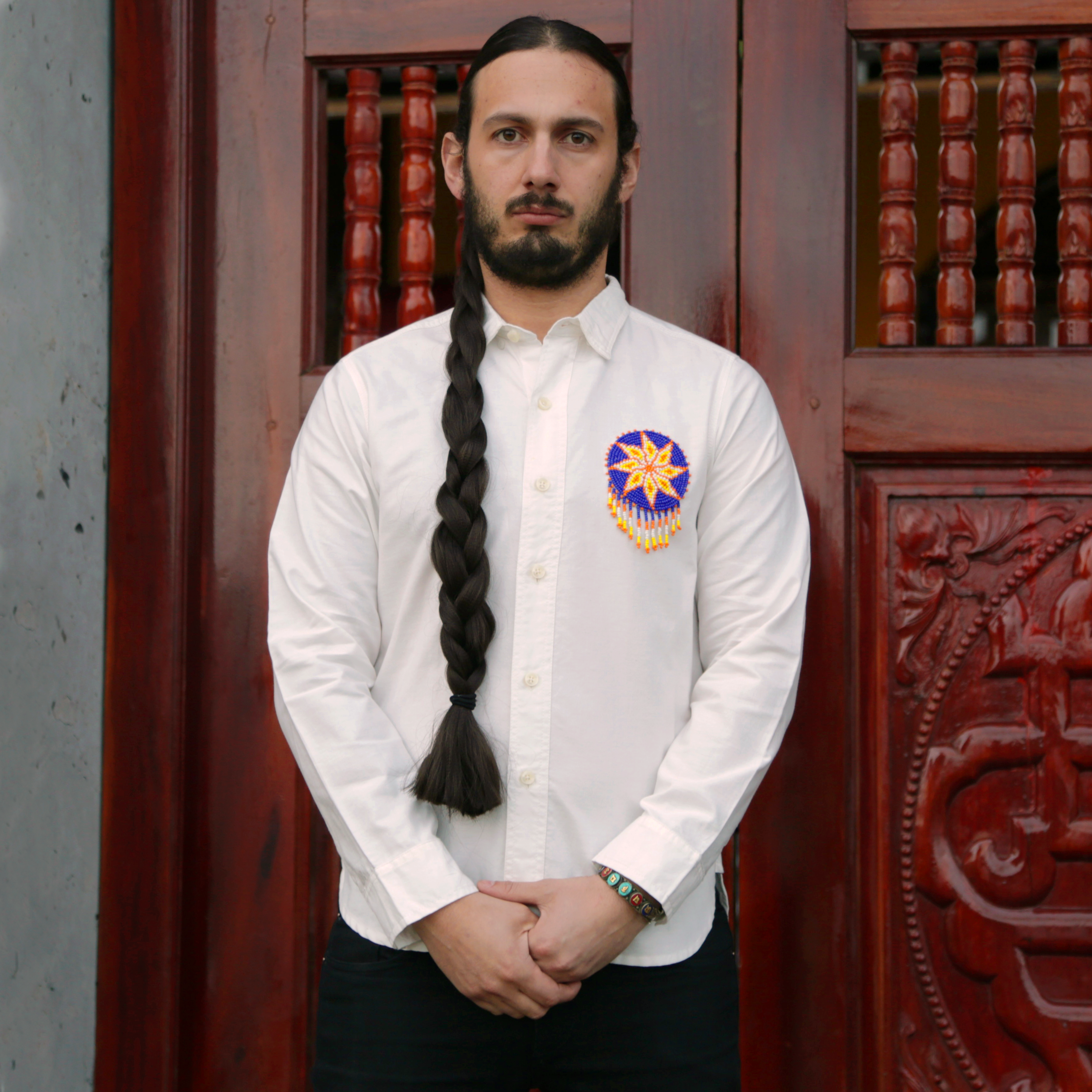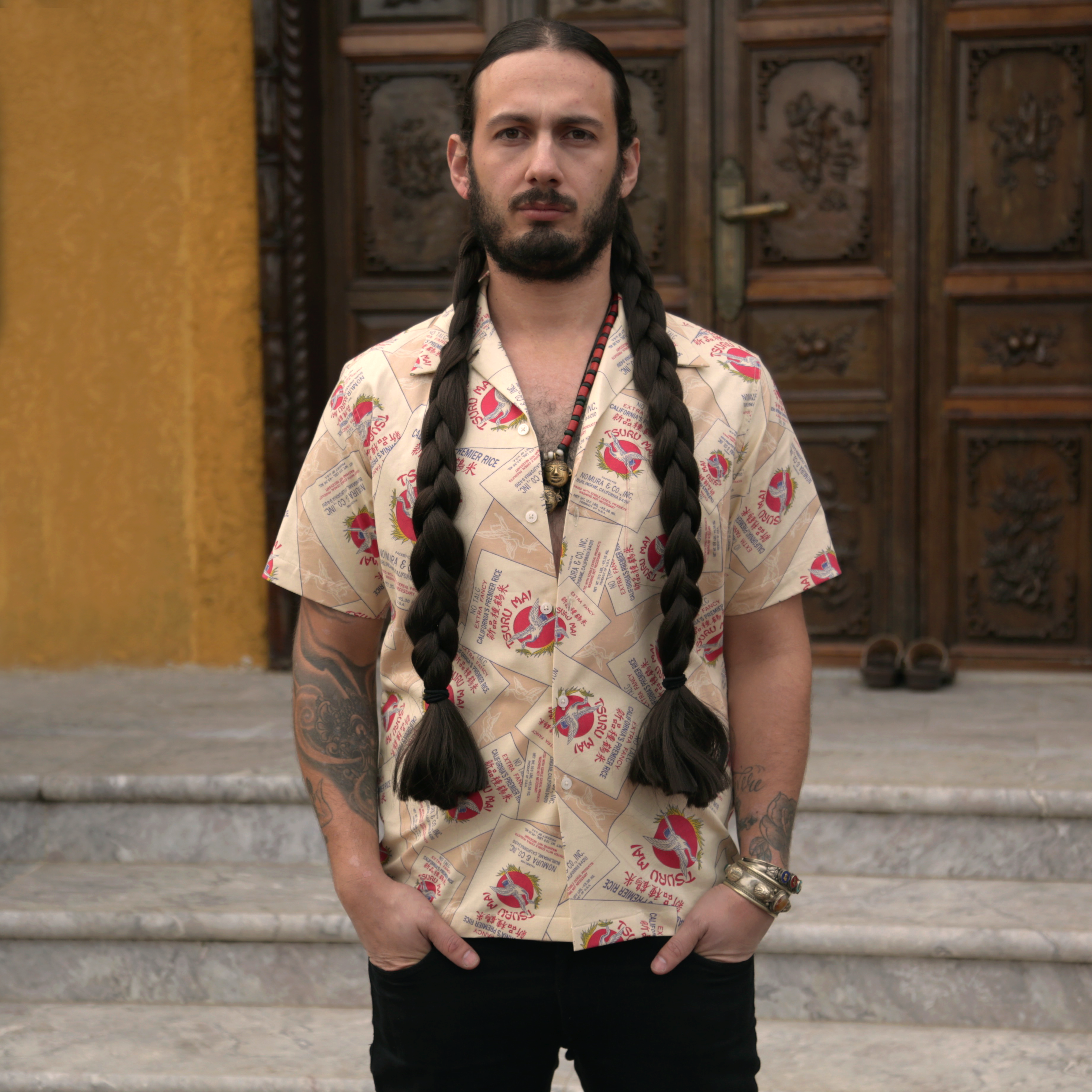 Where do you see the brand going in the next year or so and what things have you got planned? We are just about to release a short film showcasing our first collection of leather jackets and shirts. The super talented Melbourne based film production team Eye Sea Films and director Roxanne Halley are responsible for the realisation of this project. We wanted the film to be authentic with a distinct Bangkok flavour. That's why we chose to film real people on the streets of Bangkok, instead of hiring models as the premise of the shoot was to showcase real people wearing real clothes in real situations. We also hope to expand our selection of products in the coming year, developing into a full line of clothing to include bottoms, accessories and a suiting line. And of course to do more collaborations with artists of different mediums in the future!
The short film can be viewed here:
Loco Mosquito Guerrilla Operators from EYE SEA FILMS on Vimeo.
Loco Mosquito Guerrilla Operators from EYE SEA FILMS on Vimeo.
Loco Mosquito clothing can be purchased via their website: loco-mosquito.com and they're Instagram page is: instagram.com/loco_mosquito_official