With the recent launch of Lady Tattooers, a website dedicated to showcasing some incredible work from female tattooers around the world, we spoke with one of the website's curators Betty Rose to find out all about the site, how tattooists can get involved and of course her own tattoo career.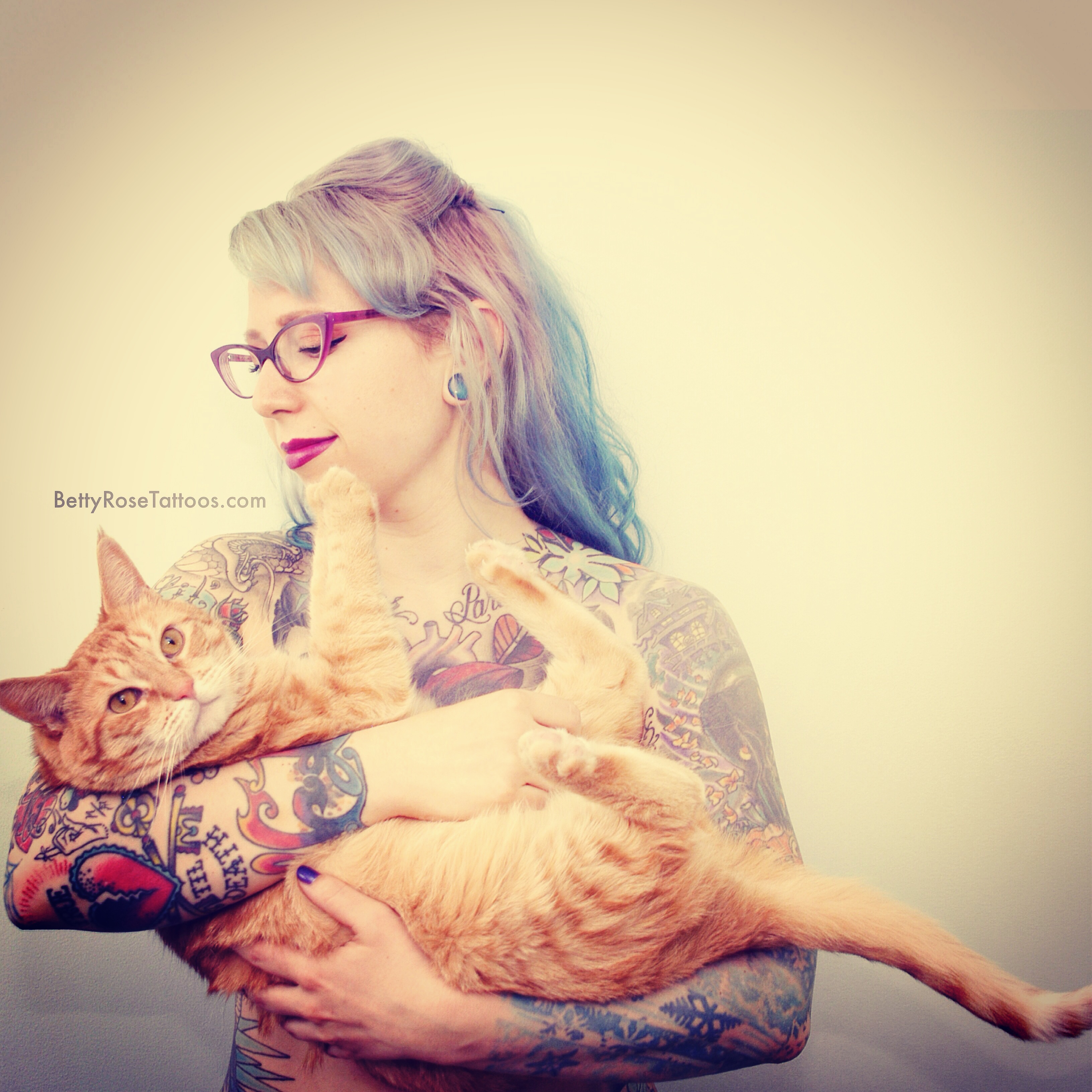 My name is Betty Rose and I'm a Brooklyn-based tattoo artist and painter at Eight of Swords Tattoo in Williamsburg, Brooklyn. My career began with an apprenticeship in 2004 and after eight years of working at a studio in Manhattan, I left NYC to travel for a year. Returning in 2013, I took up residency at Eight of Swords Tattoo.

I enjoy travelling for work, but after doing it for a year I decided to take a break from anything too far out of the way.  My next foray will be the Westchester Tattoo Convention in October.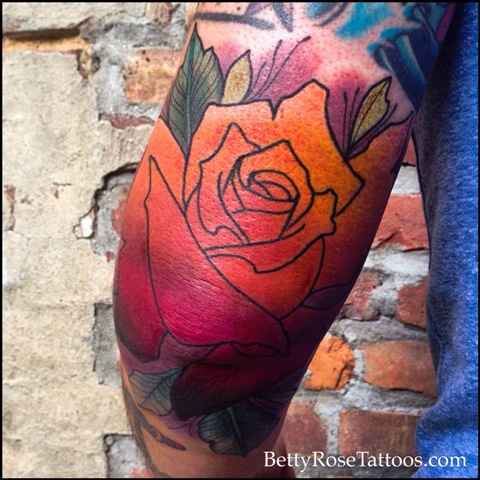 What inspired you to become a tattooist? What draws you to tattoos?
What originally inspired me to create tattoos was my years as a punk rock kid. When I was growing up I bounced around schools and had trouble making friends. The first group that I felt at home with were these punk-rock/skater kids I met in Junior High, who helped me to see how tattoos were both a way of expressing myself and taking the things I cared about with me everywhere I went. A few years later, I got my first sleeve and I started to realize that I wanted to be the girl holding the machine, not just the girl getting tattooed.
What was your first tattoo?
The first tattoo I got was a small fairy on my forearm based off a pair of earrings my mother had from the 60s.
What is the Lady Tattooers website and what does it hope to do?
When did you launch the website and Instagram?
Lady Tattooers is an inspirational art platform focused on promoting the top female tattoo artists. We maintain a list of tattooers curated by myself and a few friends. There are so many talented artists around the world and we plan to make people aware of who they are and how to find them. Our goal is to become the online resource for female tattoo art.
Lady Tattooers IG began in 2012, after my husband (Matty) made clear how little he knew about female tattoo artists. I'd always wanted to help spread the passion that started my career in tattooing, so Matty's bewilderment opened my eyes to a unique opportunity to both do something I loved and give back to the community of female artists that helped pave the way. The website has been an idea we've been working on for a while now, but was only officially launched a few weeks ago.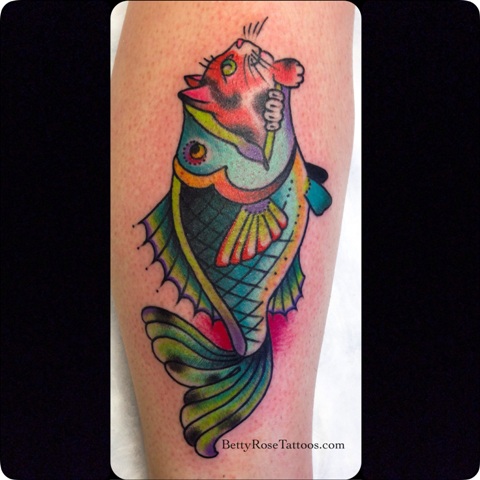 How can tattooists get their work onto the website/Instagram? Can they contact you for an interview?
Typically, I find them while I'm browsing social media or I'll get introduced to them through someone I've featured. Then I'll take a look at their work, and if I'm excited by it I'll make a post about them. As far as being contacted for interviews…I happily accept referrals from artists who are already featured, but I'm not comfortable being solicited. The reason for that is because it's sort of against the spirit of what Lady Tattooers is about. An example would be that I'm comfortable promoting/selling the art of women I post, but I wouldn't feel the same way if someone paid me to post their work. At the end of the day this is something I do because I truly believe these women are great artists, and I wouldn't want to continue if it stopped being about that.
How do you decide which women to showcase? What do you hope the future will hold for Lady Tattooer?
The decision on who to showcase is based on a few different factors like talent, experience, etc. No one factor determines the decision; ultimately the decision comes down to what I think. On rare occasions I'll put a Lady Tattooer to the front of the line because they inspire me on some level, or because I've been a fan of their work for a long time.
The future is such a tricky question…we only launched a few weeks ago and our original plan was going to have slow growth over time, but then we found out that people liked what we made. Since then we've re-evaluated our plans because of some amazing offers we've been getting. In short we don't know if we'll be doing anything different or if we'll be releasing anything new, what you can count on is that we'll definitely continue to publish posts on amazing Lady Tattooers every week.