Interview with Stefania Crasta, owner of The Wildness Jewellery.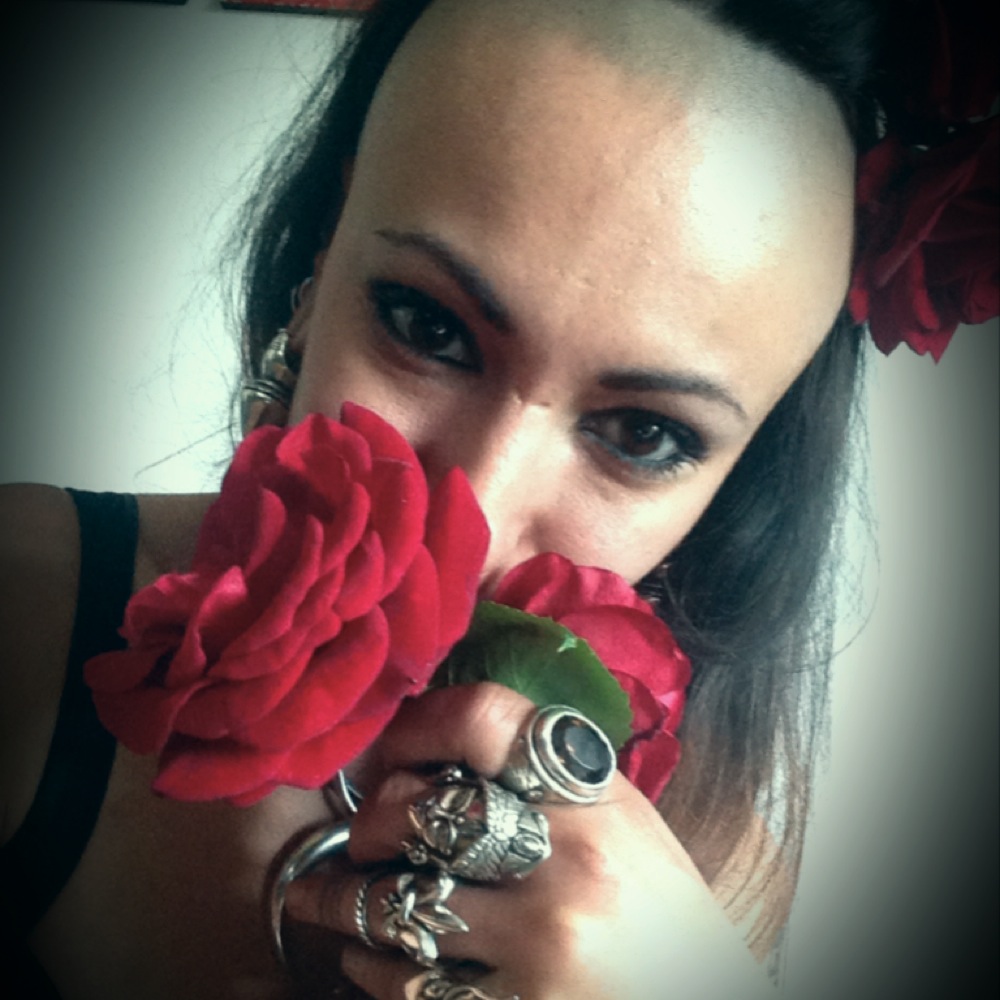 How did you get into jewellery making?
I have been into jewellery all my life, when I was a child I loved to adorn myself and make jewellery out of leaves and flowers. From childhood to teen and adult age, I believe that jewellery has always been present in different forms and shapes – decorating myself and my feelings. Like all the early passions in life, it developed into a way of being, into a research of the different techniques in the making and design process.
What inspires you?
The main inspiration for my designs is nature in its wildest principle.
Only nature contains perfect shapes, shades, scents and colours, emotions and sensations. It's life and death, it's unchangeable, but in some ways changing, it's stable but alterable – an eternal contradiction. My love for poetry, philosophy and art transcends into each pattern of design and it reflects the sinister rebelliousness of my emotions.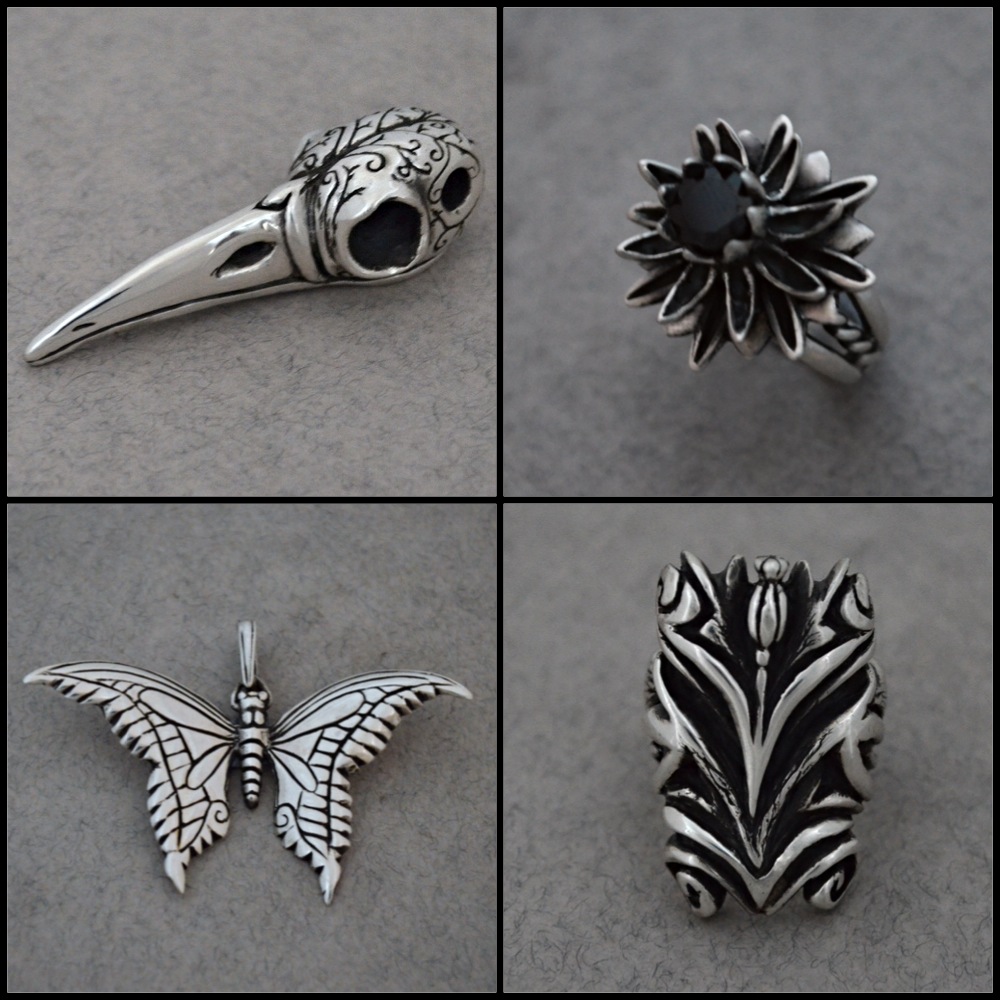 Part of The Wildness Collection
What draws you to jewellery?
Jewellery has marked a fundamental part in the history of designing in different eras and cultures. I believe that jewellery is an extension of beauty and the expression of its power.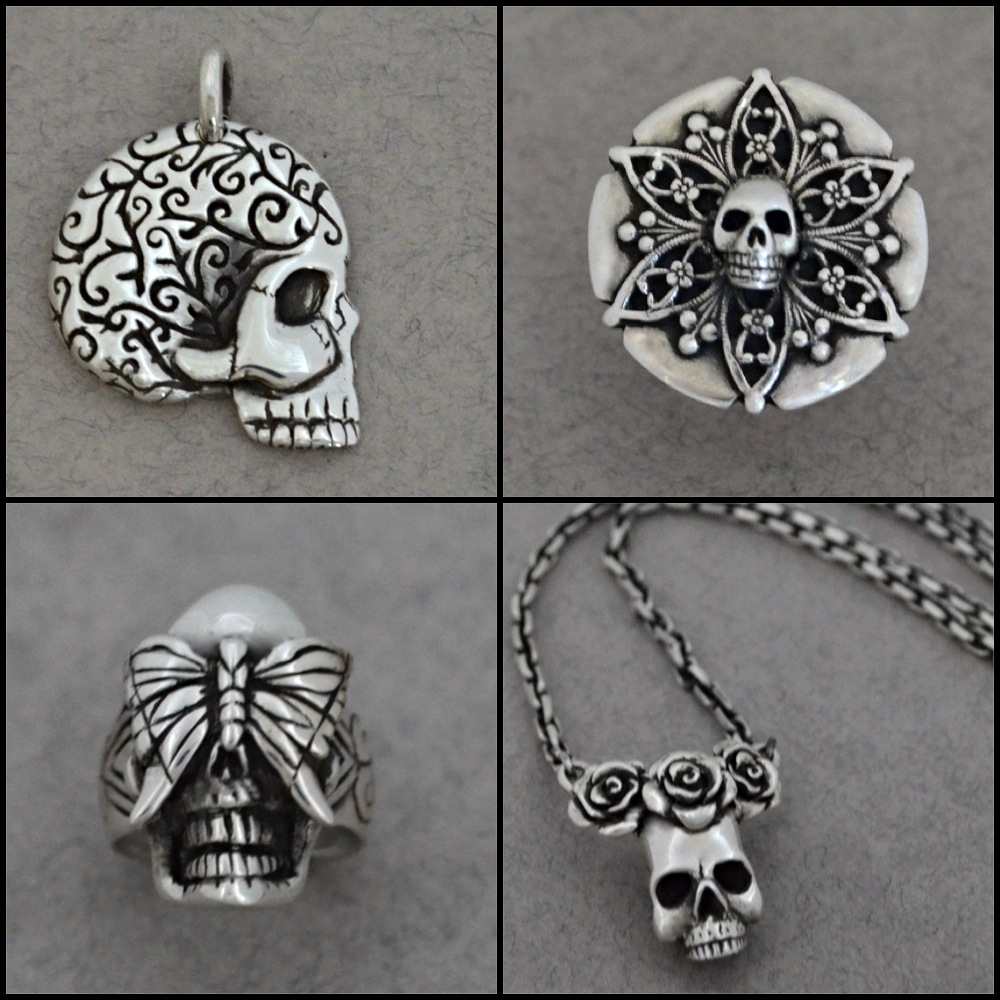 Part of The Wildness Collection
What is your favourite piece that you have created?
My favourite piece that I have created is the skull and butterfly ring part of 'Les Fleurs du Mal' jewellery collection inspired by Baudelaire's poetry. It's a skull ring blinded by a butterfly, it's love and death… Another of my favourite pieces is also the Dante Alighieri ring – the author/genius behind the journey to hell (Divine Comedy).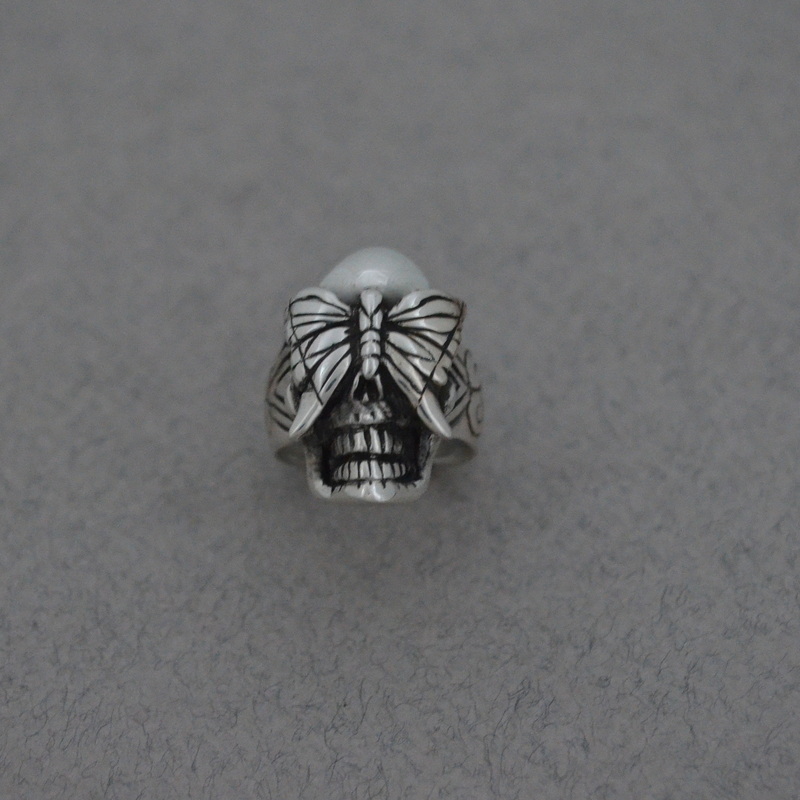 Skull and butterfly ring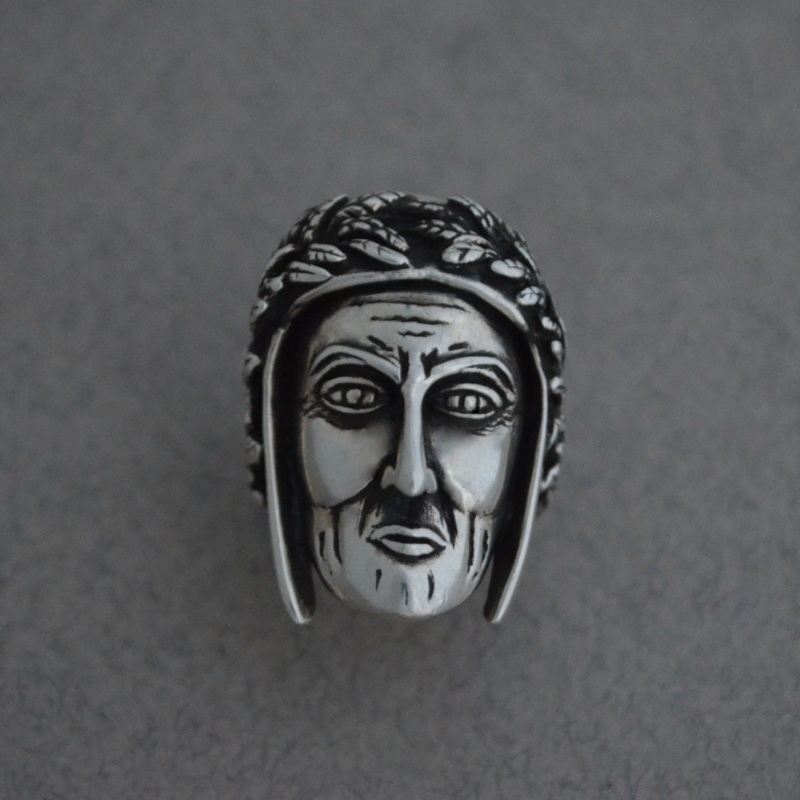 Dante Alighieri ring
Is your work inspired by tattoos?
My work is definitely inspired by art, and different combinations of art such as tattoos. I think that jewellery and tattoos follow a parallel meaning of expression in body adornment. It's a very similar statement in my opinion. I love ornamental patterns, that are also used on tattoos and sometimes I incorporate them into my designs.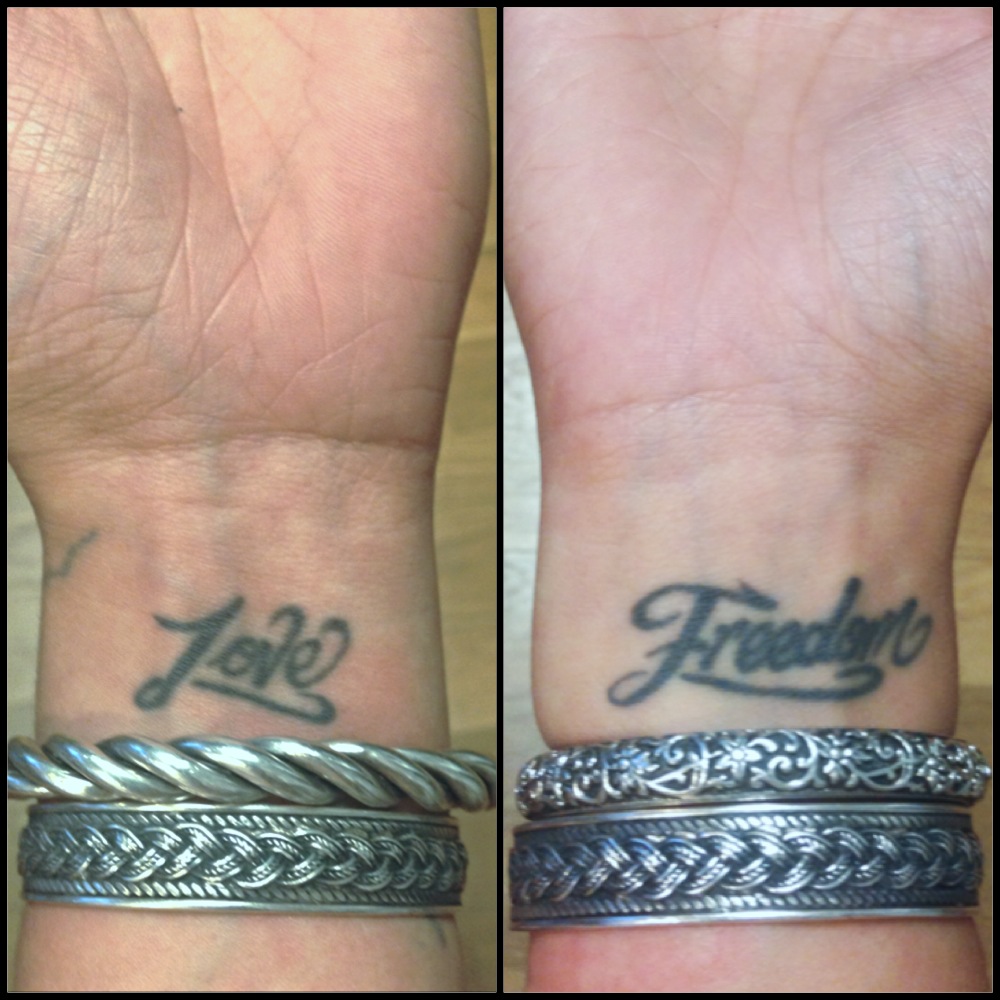 Stefania's tattoos
Can you tell me about the tattoos on your body?
My back is fully tattooed with paisley, flowers and geometric ornaments. This back piece was done by Matt Black at Divine Canvas. My sides are a work in progress by Silvia Zed from Shall Adore, it's a beautiful Victorian filigree pattern. I also have two symmetric tribal tattoos done a long time ago by Silvia Zed on my upper arm, old Love and Freedom scripts on my wrists and lines/rings around my ring fingers. My aim is to have most of the back of my body tattooed…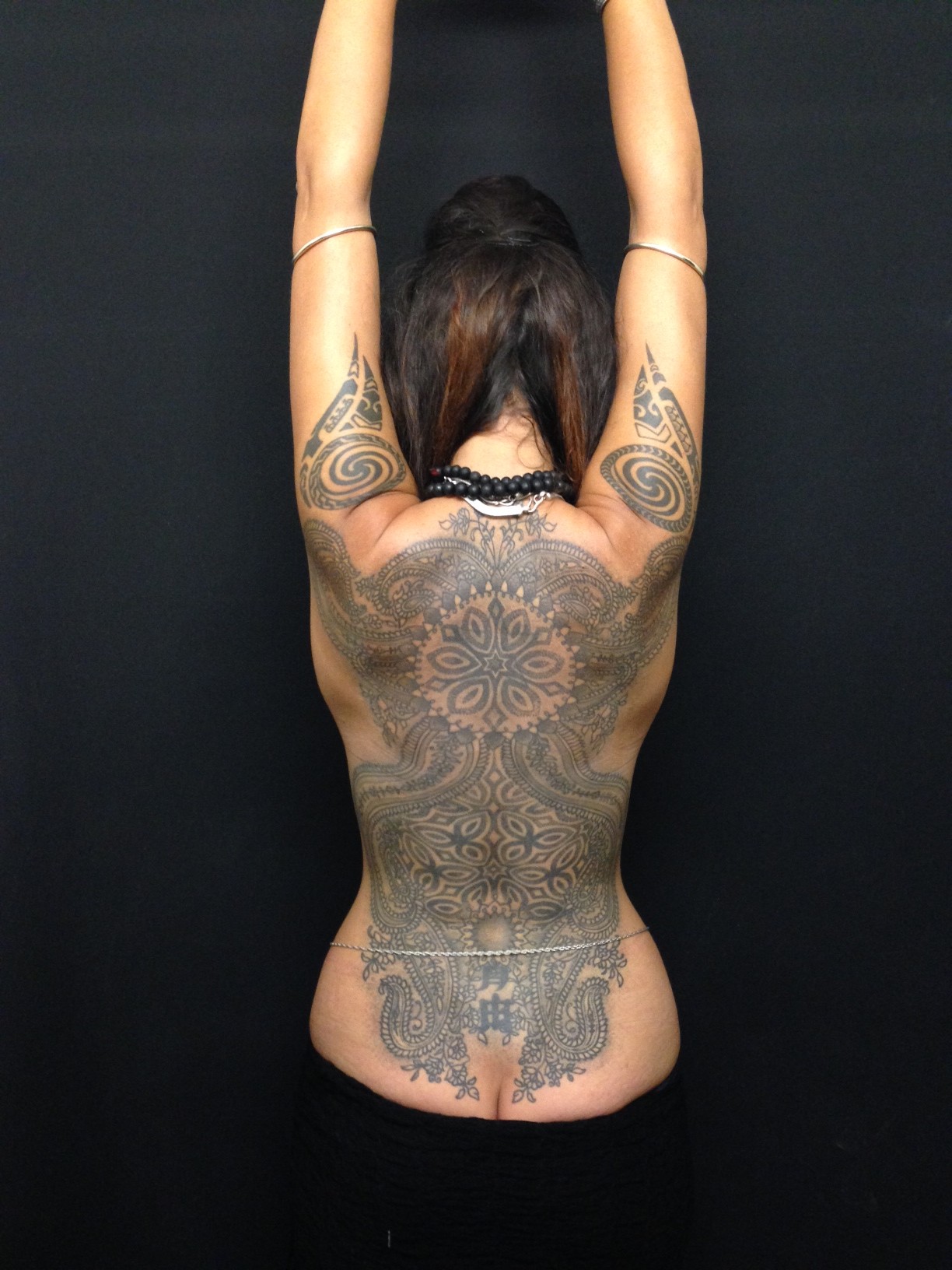 Stefania's back by Matt Black
Who are your favourite tattoo artists?
I'm totally in love with Victorian filigree, (designs and shades) of ornaments done by Silvia Zed and also her black and grey roses designs, she is definitely one of my favourite tattooists and also a dear friend of mine. I also love the geometric work of Xed LeHead and the amazing fine work of Philip Milic.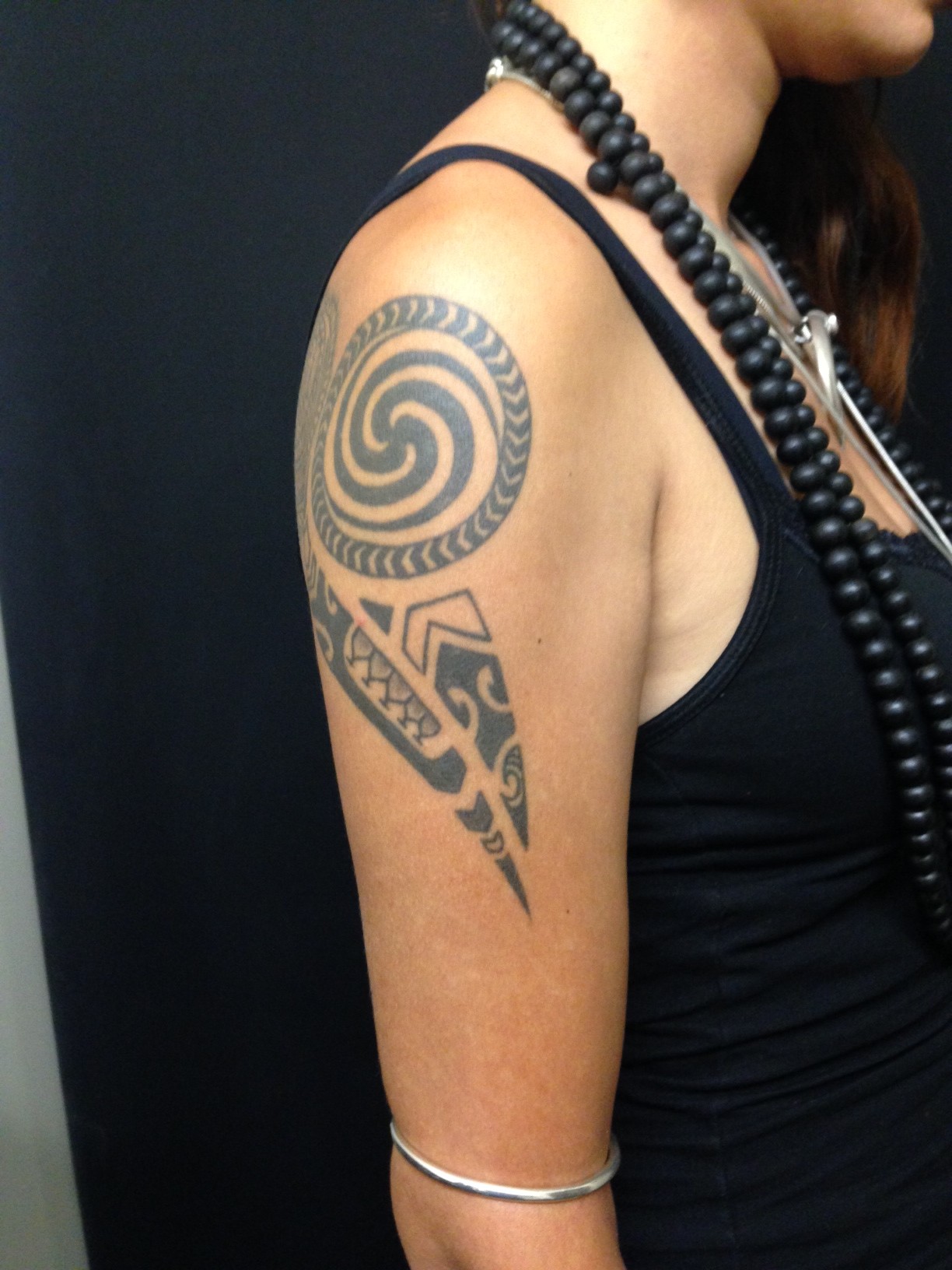 By Silvia Zed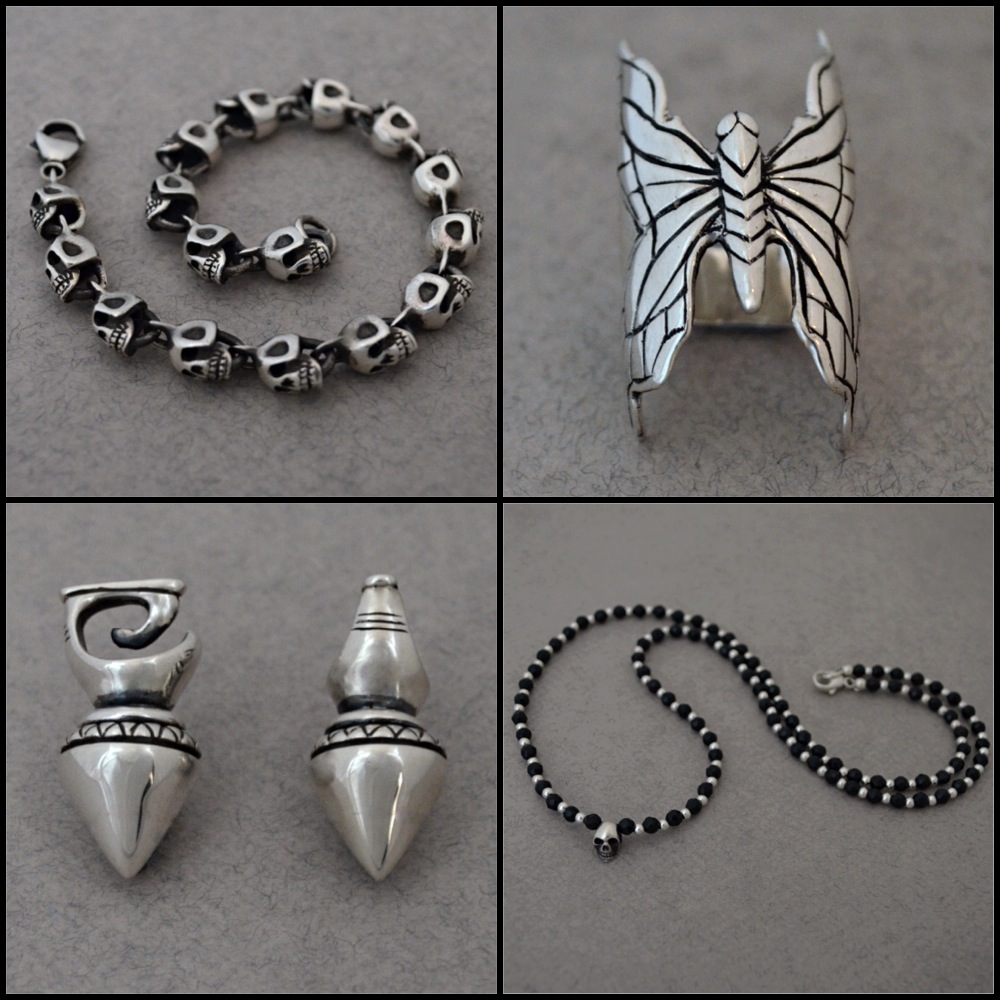 Part of Stefania's collection
Do you think there is a relationship between tattoos and fashion?
Tattoos have became more and more common. I believe that, in our days, tattoos are one of the most popular forms of self expression and definitely related to the fashion world. The aim of fashion, in my opinion, has always been to create a form of statement and that's exactly what tattoos are about. I think there has always been a strong link between art and fashion that in the modern society has finally extended into the world of tattoos and body modification.
What's next for The Wildness?
I believe that the steady path between imagination and creation of The Wildness will evolve into many more creations. I'm also working on different collaborations with fashion designers. The 'Next' for the Wildness is to keep and progress with the wild pattern of designing and to adorn the best corners of the world with handmade creations…
Check Stefania's full collection on The Wildness website, www.thewildnessjewellery.com