Photographer and pop surrealist Dina Goldstein aims to evoke feelings of shame, anger, shock and empathy from her work.
Her Fallen Princesses series is a rage against the "happily ever after" motif… It is an ironic look at children's parables, from Grimm fairytales to Walt Disney. By placing iconic characters such as Little Red Riding Hood in modern situations, the series became a commentary on such everyday scourges as poverty, obesity, cancer and pollution.
I don't want to send out a negative message just a realistic one. My main message is that this world is so complex and everyone has their own challenges to deal with. What might seem 'perfect' on the outside is most likely not, says Dina.
Snow White becomes an unhappy mother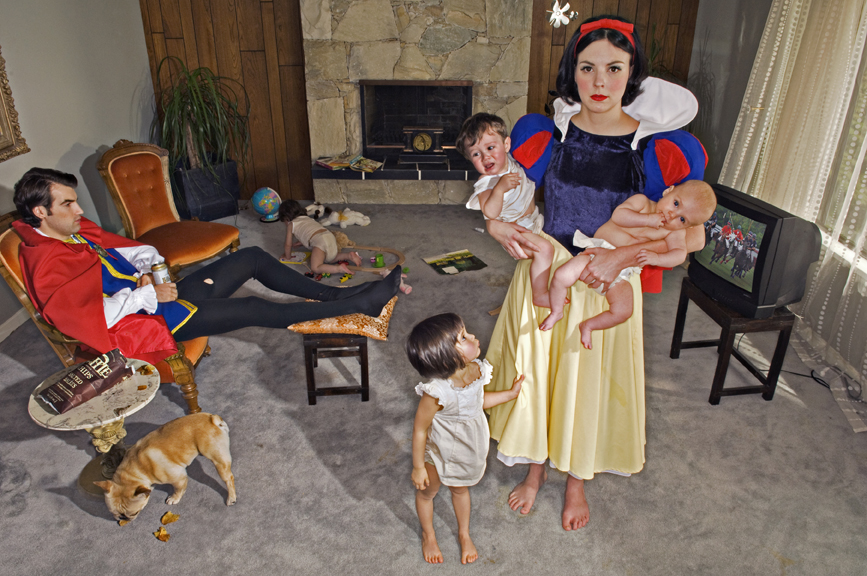 Cinders is an alcoholic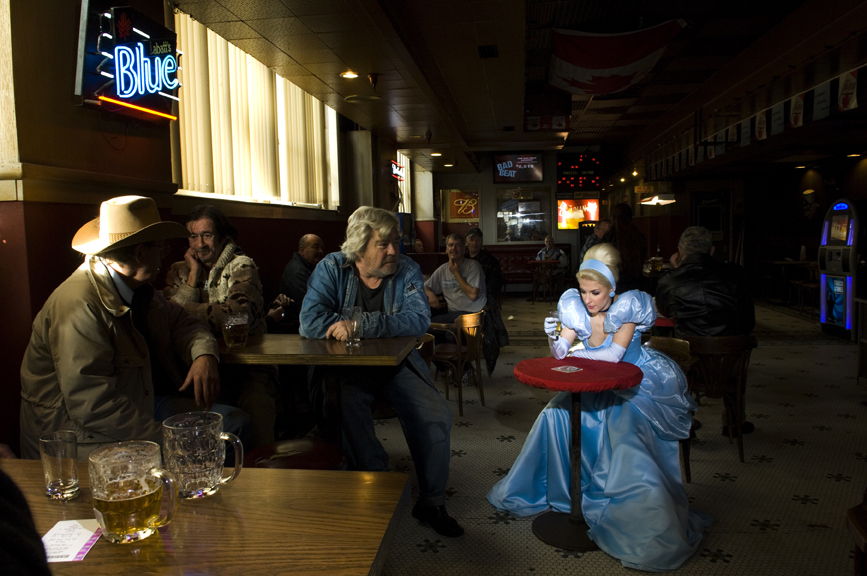 Rapunzel has leukaemia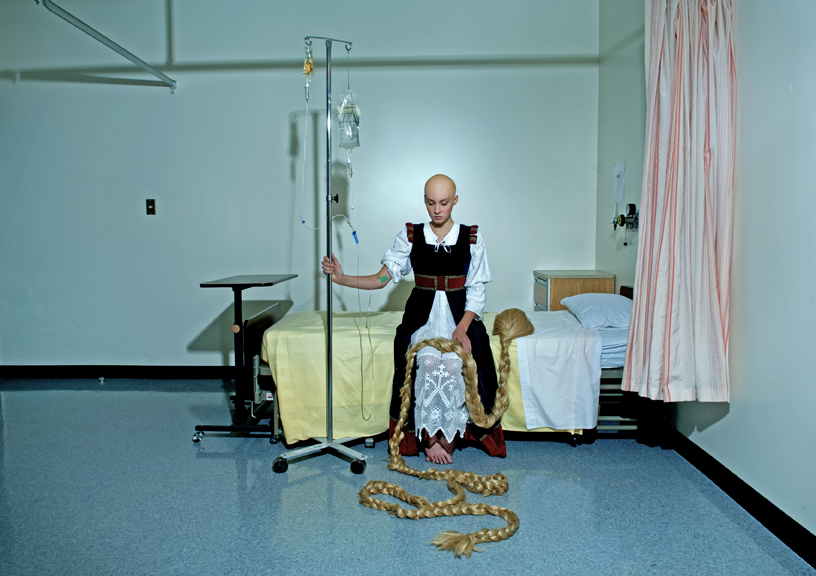 In The Doll House is a series that plays out as a narrative, peeking into the home and marriage of the world's most iconic dolls, Barbie, and her partner Ken. It offers a profound commentary on the transient nature of beauty, the difficulty of marriage and the importance of authenticity.
Good art creates conversation and discussion so I'm really pleased that my work has sparked some controversy, says Dina.