Our columnist Natalie McCreesh aka Pearl, is a fashion lecturer, freelance writer and creator of Fashion Pearls of Wisdom. In this post she'll be talking about the stir visible tattoos can cause…
Us Brits are a predictable bunch, first sign of a little sun and we are stripped down to our shorts and vests before you can say 'ice cream van'. Every year the warmer weather seems to jump on us out of nowhere- no warning until one day you are walking home from work in your faux fur coat as everyone else passes you in flip-flops. Lament as I did in my last column about winter clothes hiding our tattoos; I had forgotten what a stir tattoos can cause. In true Brit fashion I jumped at the chance to go to work today without my woolly tights on, legs bare and if I'll admit a bit cold! I was walking around enjoying the vitamin D when I heard it 'look at those tattoos'! The girl actually gave me a sheepish smile as she realised she hadn't been as discreet as she might have though and I couldn't help but laugh. But it did bring back to me the reminders of how other people find our tattoos to be something of their business. Suddenly my skin that had been protected by jeans and thick jumpers was exposed and public property.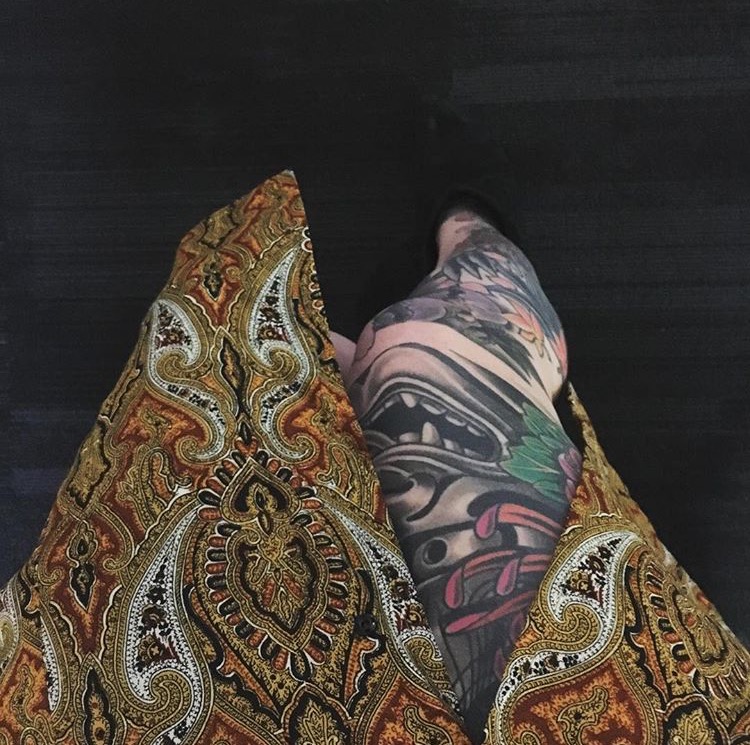 This got me thinking about who we get tattoos for and how we control who sees them. Back, torso, bum these are all quite private areas which we generally conceal on a daily basis. For me anything above the knee is generally hidden away from sight unless I consciously choose to wear something like shorts or a backless dress. I am fully aware that if I chose not to cover my tattoos I will draw attention, wanted or not. As I'm sat writing this in the park a guy comes over and asks if he can look closer at my arm/ back tattoos – I'm wearing a vest top. I say sure and we have a quick chat about whether they hurt and where I got them done. He says I'm a 'tattooed wonder woman' and bids me farewell. The more visible tattoos I get the more I have to consider how I control my body. I'm not sure I'm ready to be in position where I can't choose to hide my tattoos, not yet anyway. I salute those who do.