27-year-old Beccy Rimmer is the founder of Inkluded, a blog that explores tattoo culture, who also works as an arts marketer in Leamington Spa. Celebrating the launch of The Horror Issue we chatted to Beccy about why she started blogging and her witch tattoos inspired by her pagan mother…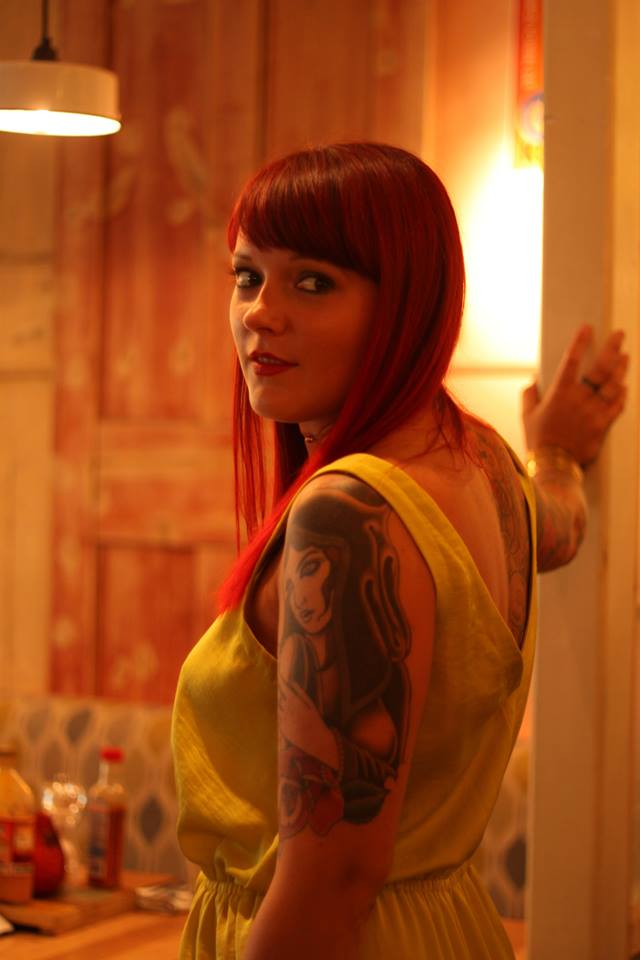 How did you get into blogging? I always loved writing – when I was a kid, it's what I "wanted to do when I was older". I always looked at the world through a certain (weird) pair of goggles and this became more apparent as I grew up. I studied English at University, which I loved, and then found my place in arts marketing. Over the last 6 years I have worked for various different theatres and venues, and love it still, but was starting to get that itch to write contemplative editorial again. I was going through a tough time some months back and was starting to re-evaluate many aspects of my life and I suddenly thought, where am I going, what do I really want to do? The answer was within me all the time – write!
Tattoos are such an interesting and rewarding thing to write about. We have this beautiful creative industry of artists in this country, and the media doesn't give justice to it. There's so much to talk about and explore together – why do people get tattoos? Where do they go for information? Who are some of the best artists working in our country today? What do artists feel about creating a piece of artwork for someone else? How do the rest of the public view tattoos? Is the industry changing? Why?
When did you set up Inkluded? Why did you create the blog? I created Inkluded in November 2014, as I mentioned above, to fulfil my love for writing and tattoos, and because I felt there was a lot to talk about… but not just because of that. Inkluded's mission is make people feel part of tattoo culture, not alienated. I wanted to create a place online where tattoo art was appreciated, explored, discussed and celebrated. The process of getting a tattoo is so complex and interesting, it's not like anything else in the whole world – it's not fashion, it's not just a lifestyle, or a trend, it's not even just about the art. It's also, to me, not about profit, and that was a strong thought it my mind when I launched the blog. Inkluded doesn't make any money and so I manage it in my evenings, weekends (and lunch breaks!) alongside other jobs. I would love to be able to run it full time in the future, but I think when you're setting up a blog, it's important to have your respects for the industry come first, and then see what follows in the future. A good blog is built on genuine passions and interest, rather than any kind of profitable plan.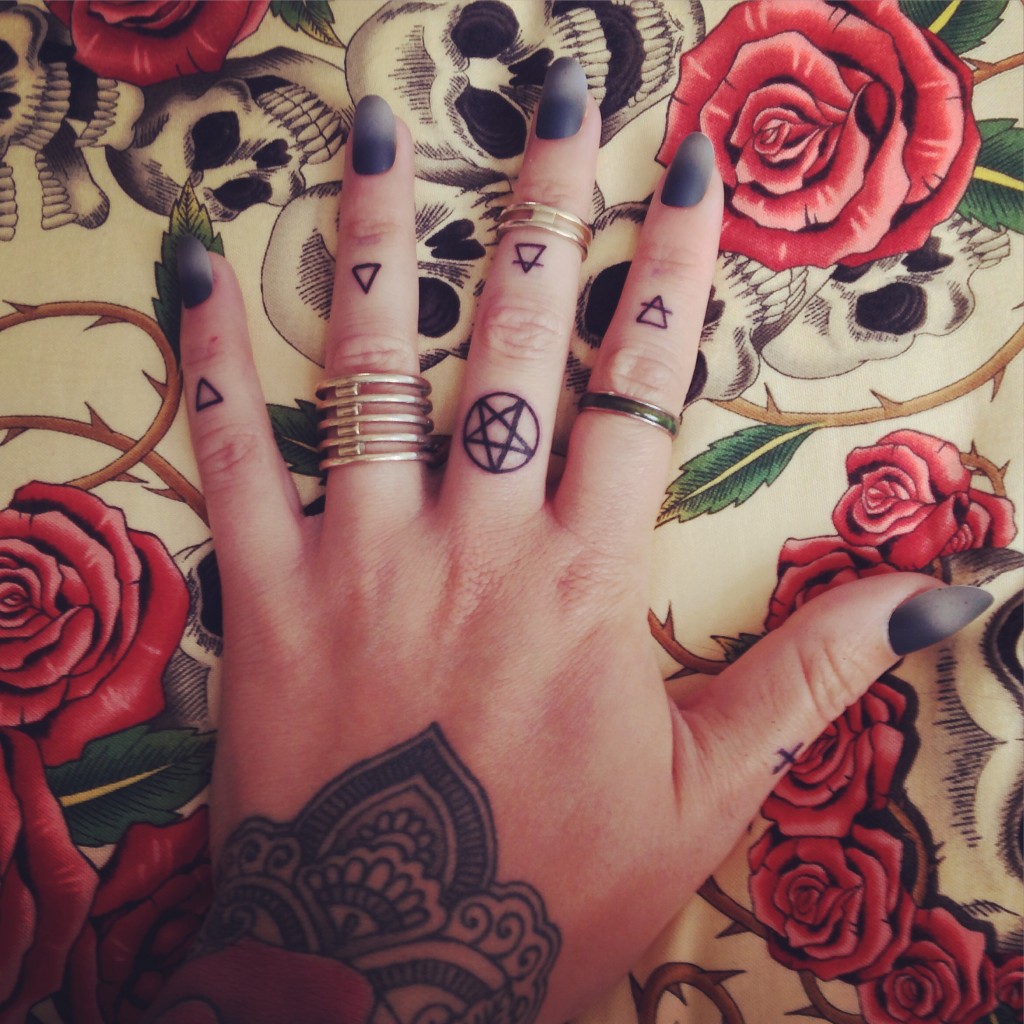 What inspires you? I'm inspired by everything. I'm wide-eyed, impulsive, inquisitive, analytical and I question everything. I used to hate that part of my personality but as soon as I realised I could channel it into writing – I found my way. The world is overwhelmingly meaningful and beautiful; history, patterns, cultures, art, people, our past, our present, our future, the universe. There is so much to philosophise about, and that in turn makes me think, write and get tattoos of the things I think are important. To quote my favourite film American Beauty, I always 'look closer' – it doesn't matter what inspires each person, but the fact that we all take meaning from different little things, is so special, and what makes us human.
Can you tell us about your mum and pagan upbringing? My mum is a pagan and reads tarot cards professionally. She is a real eco warrior in a way, like many of her time (the early 70s, when witchcraft was just taking off) so she has always 'worshipped' nature, the planet and the elements. She uses certain Gods and Goddesses in her work and is particular drawn to the Morrigan, a Celtic Goddess of Ireland.
Growing up, I didn't know this, as my mum has never tied to force her belief system on me, but she always instilled certain morals and ideals in me that have stemmed from her pagan beliefs – such as the power of positive reinforcement to attain something you desire. In other words, asking the Universe for something and believing wholeheartedly that you can get it. This is the art of spell craft. I have done many spells with my mum to great success!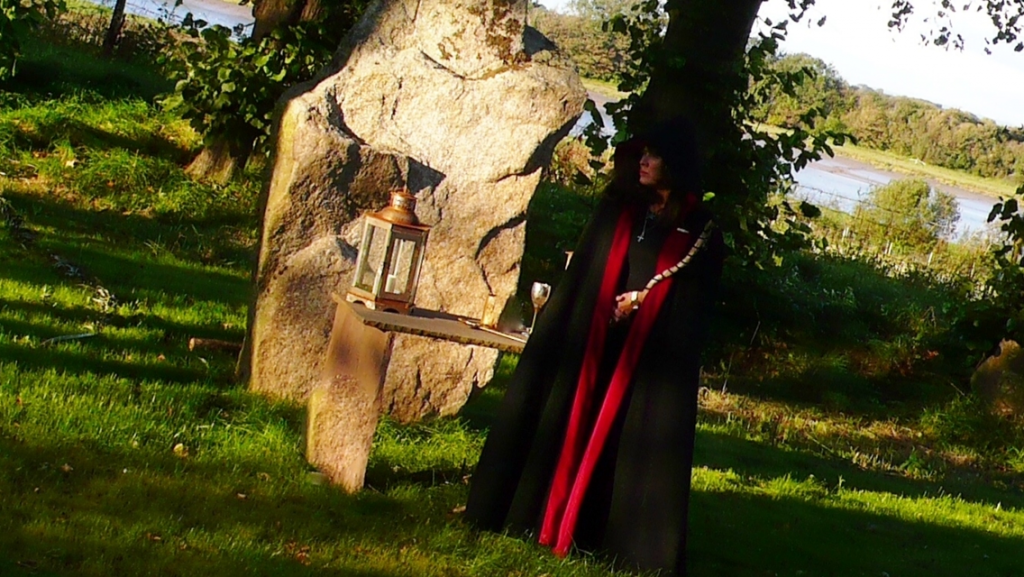 What does she think of your tattoos? She loves all of my tattoos and was inspired this year to get her own, on her 60th birthday. It was a beautiful watercolour raven, one of her favourite animals and symbols, and she loves it.
The raven is the symbol of the Morrigan and it is her witch name – 'Morianna Ravenswood'. Ravens and crows symbolise the power of prophetic sight, which is important to her in her tarot work and divination.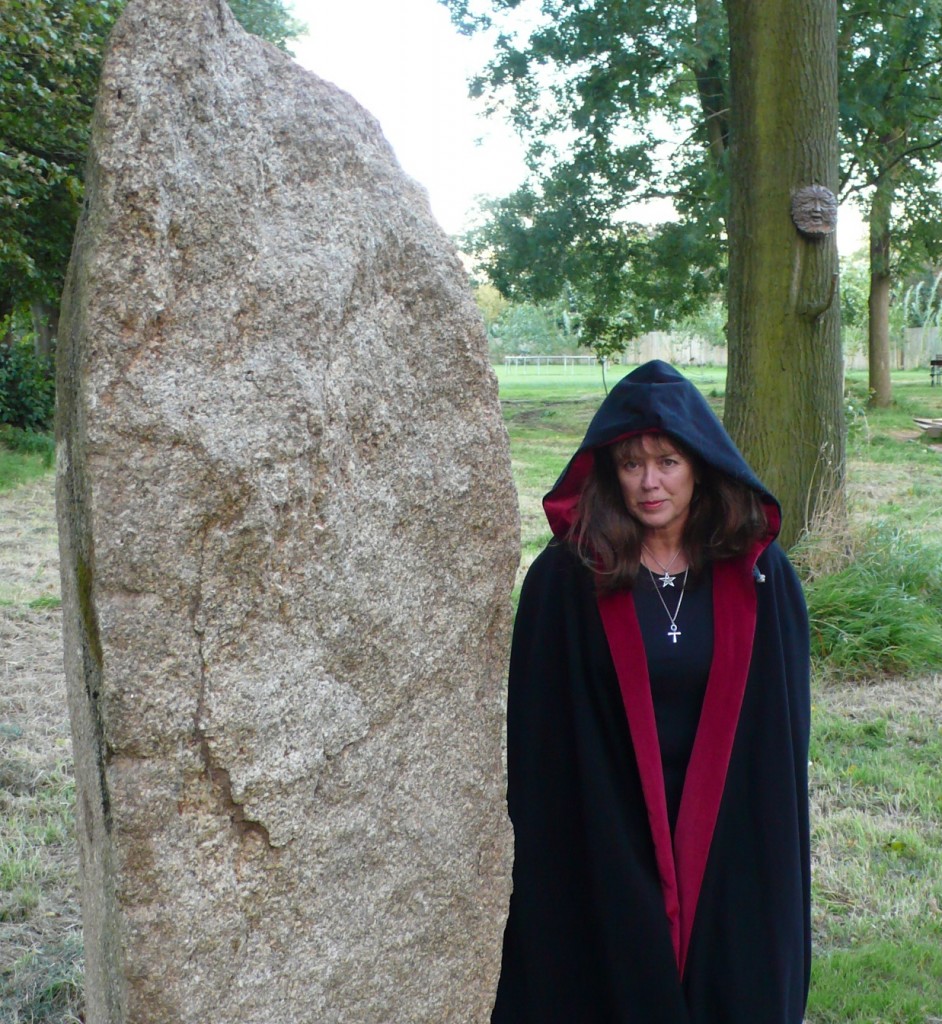 Can you tell us a little bit about your tattoos? I have been collecting tattoos for the last seven years or so and they all have different meanings. I have quite a lot of roses, most of them red – the rose is my favourite symbol because of what it signifies, and I am also a Lancashire red rose and feel connected to my heritage and family. I'm also fascinated by nature, the symbol of the skull, mandalas and pattern work, meaning a lot of my tattoos are floral (some bright, some dark), intricate and almost quite henna-like. Some have quite a personal meaning, but some are just because I love the design or artist. I've always been quite impulsive with my tattoos. I don't give them too much thought, but like to analyse and think about them afterwards, and question the process of getting tattooed, which is what led me to want to blog about tattoos.
What was your first tattoo? Do you still love it? I got my first tattoo when I was 20 years old, and it's an Egyptian ankh on my leg. It's tiny, it's wonky, but I love it and would never cover it up. The symbol has meant a lot to me since I was a little girl, and I am in the process of adding another one to my witch-themed sleeve. I would like to add to the original ankh maybe and create some sort of huge epic Egyptian piece one day!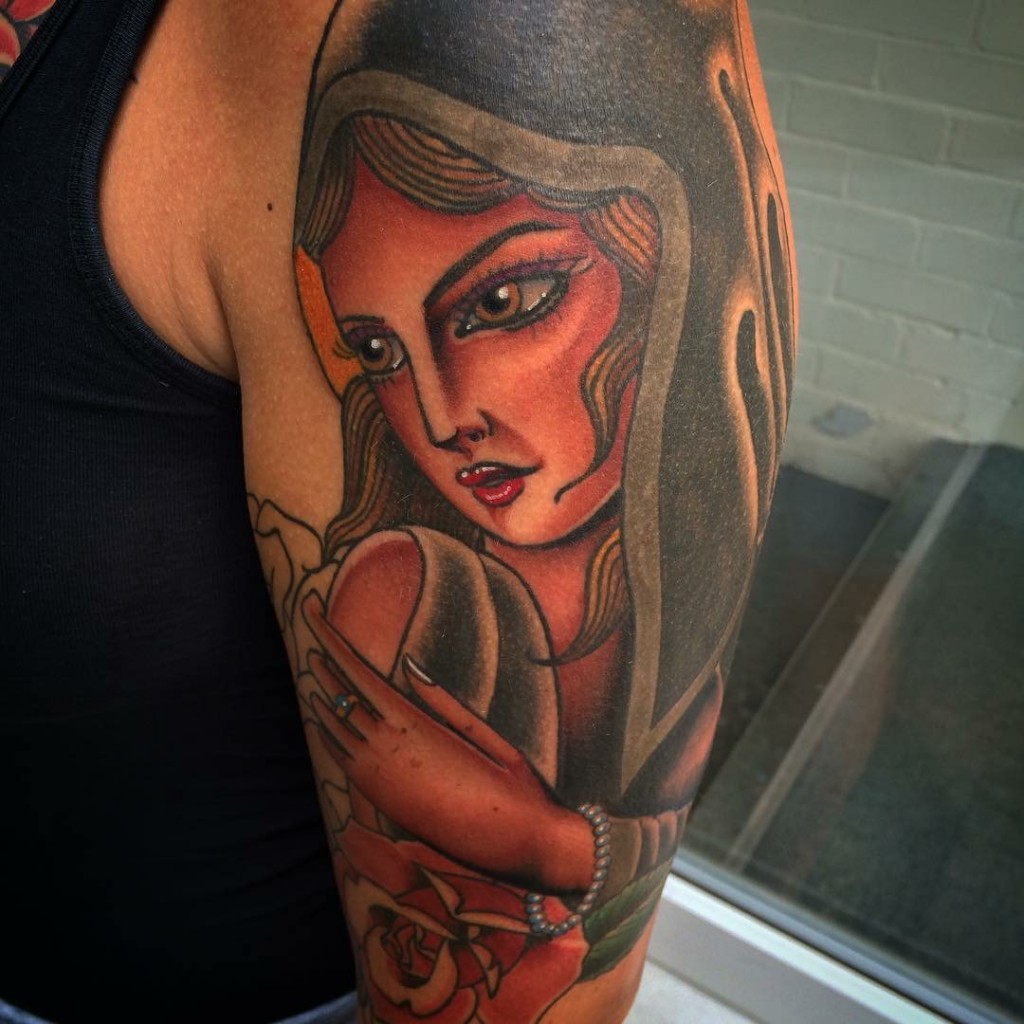 Are there any artists you admire? And want to get tattooed by? Some of my favourite artists are Keely Rutherford, Joanne Baker, Charlotte Timmons, Paula Castle, I could go on forever! I love traditional tattoos, but also abstract styles and anything bold, colourful, girly and bright. I think some of my favourite tattoo art at the moment is coming out of Poland – I went to the Krakow Tattoofest last year and it was the best convention I have ever been to, just because of the atmosphere and the art. The next artist I want to book in with is definitely Keely – I have lots of cool ideas that are right up her street, I hope!
Have you got any tattoo plans? I really want something Blackpool themed, as the seaside town's symbols (the tower, the piers) represent nearly all of my childhood memories (as I grew up there and Rimmers have lived there for generations. I'd also like a colourful, kawaii Caribbean piece and something to signal gambling and Las Vegas – again, both things that have family and memory significance. I'm also still working on my pagan witch themed sleeve with artist Alex Rhodes, we have tarot cards, a raven and a few other symbols to add to it, then it should be finished. Alex has a beautiful, clean, bold traditional style so I have quite a few tattoos from him, including the roses on my chest. Most of my other tattoos, including my other sleeve, were done by Adam Frame.
Inkluded is also presenting a tattoo art exhibition, in Leamington Spa, in the Midlands, running from the 3rd to 20th of October.