27-year-old Waan Pivasiri is a candle maker and creator of You, Me & Bones in Melbourne, Australia. We chatted to Waan about what inspires her creepy and cute candles…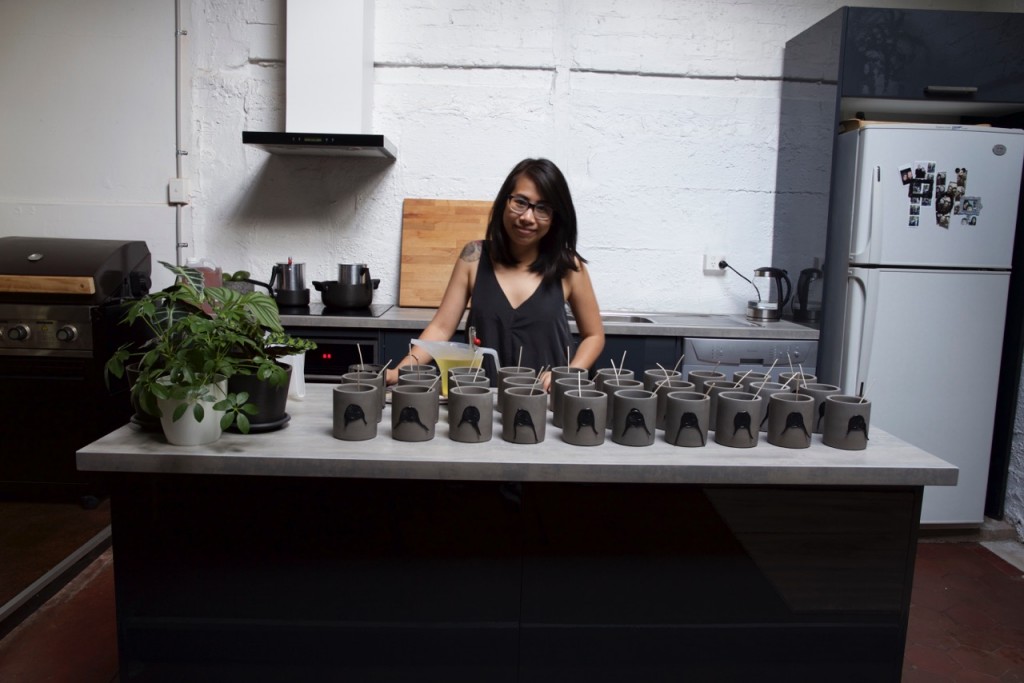 How long have you been making candles? You, Me & Bones' third birthday will be at the end of April!
How did you start? What did you do before? It started as a hobby; I wanted to gift my friends one off hand-made products rather than things that are mass produced in a factory. I was a front end web developer at the time and after a year or so, I went part time so I can focus more on candle making. Then a year after that I went full time on You, Me & Bones!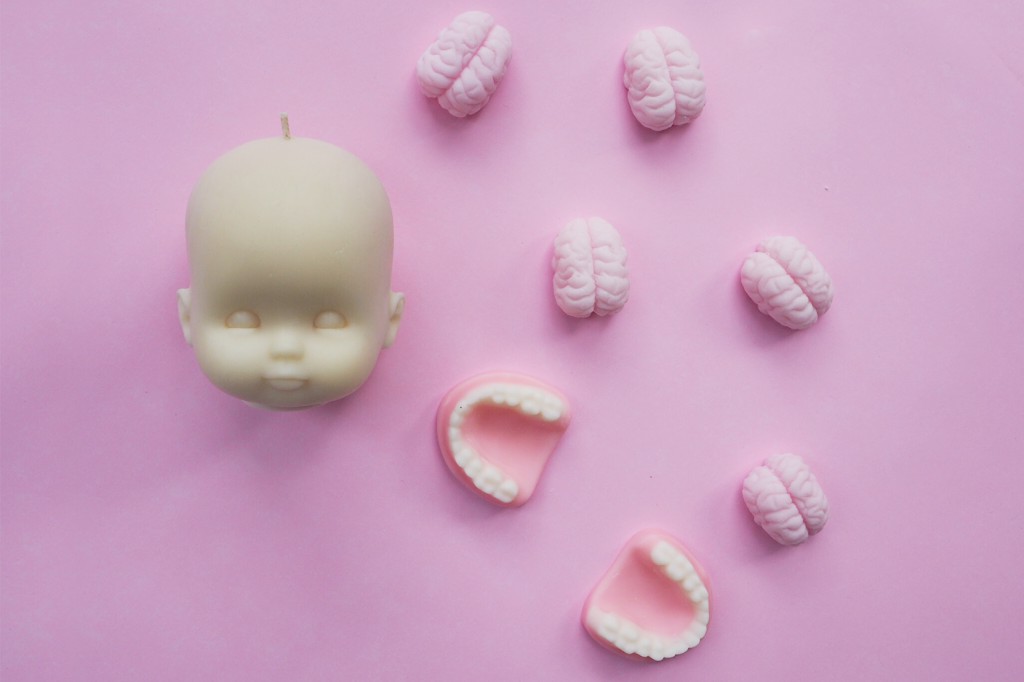 Do you have a background in art? Not really, however, I'd like to think I'm pretty creative. I used to draw, paint, sketch and all that but I don't think I was ever really good at it. I like all things crafty and I like making'things, I've been dabbling a little in cross stitching and well as pottery and I'm loving it!
What is the process behind each one? How do you make them? I brainstorm ideas of what I'd like to make then my sculptor Dan create a master for me and we go ahead and create molds off the cast. Sometimes we have to remake the cast if, say the candle won't burn down nicely, etc, but most of the time it's perfect. I then make candles out of the mold! The best bit is the first time you unmold your new design. I get super excited!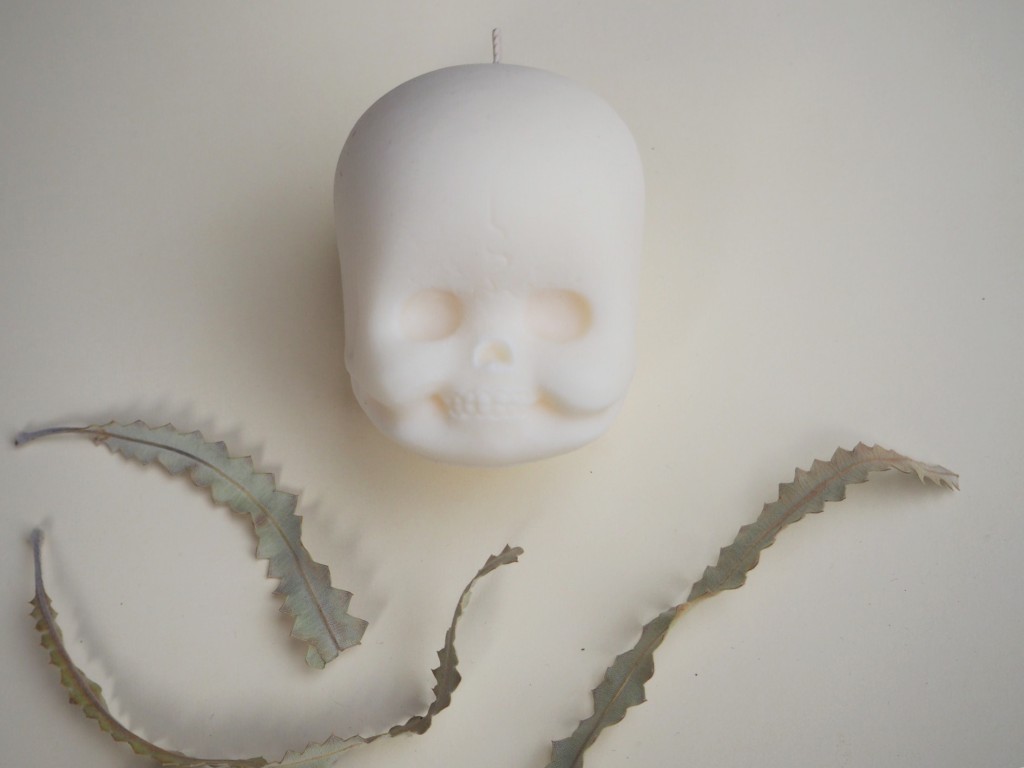 What inspires you? Everything I create or want to create are the things and people I am fascinated with and would like to have in my own home. I find dolls so creepy but I just can't pull away from them. I have a small collection of random doll parts but I have them tucked away so I don't see them because sometimes they just weird me out so much. I know, it doesn't make sense, but things that don't make sense inspires me.
 Can you tell us about your own tattoos? Apart from my shoulder tattoo (which is also my favourite – done by Lee Stain from Inktricate), all my other tattoos are kind of hidden. They are mostly on my the front and sides of my thighs – I feel like they would hurt the least so I get tattooed there. My sculptor Dan Danckert is also a tattoo artist at Killer Bees Tattoos and he did a beautiful Victorian doll head candle on my thigh. I also have a lot of candle and cat tattoos on me!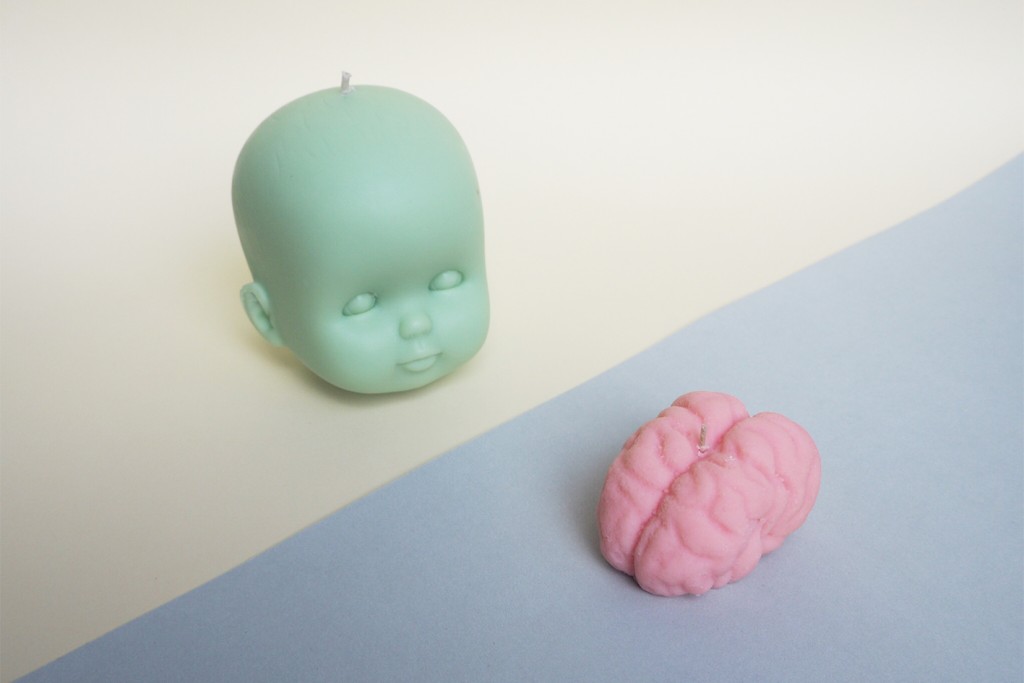 Where can people buy them and do you do commissions? You can find my products on my webshop. You can also check out my Instagram for updates and the like. Unfortunately I normally don't have time for commissions but it never hurt to send me a nice email to ask about it!