Once, as a joke, Judi Dench had a fake tattoo of Harvey Weinstein's name applied to her bum. Dench unveiled the faux ink at the Four Seasons over lunch with Weinstein and Charlie Rose. But now, at the age of 81, Dench has gone ahead and got a tattoo for real.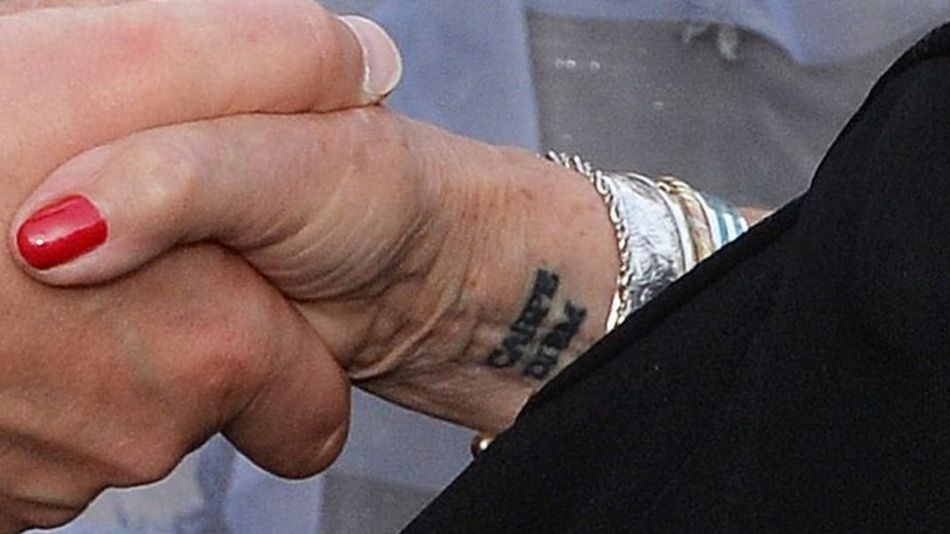 She got the words "carpe diem" inscribed on her wrist as a gift from her daughter, Finty Williams. In an interview with Surrey Life, Dench explained the ink: "That's my motto: seize the day. Finty gave it to me for my 81st birthday — she's wonderful with surprises."
Dench had previously told Good Housekeeping that she was toying with the idea of getting an actual tattoo, but had one hesitation.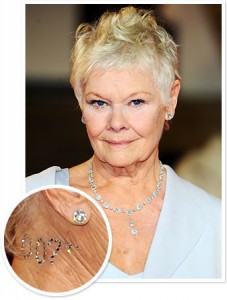 "There's an Indian symbol that I like which supposedly represents life and love and everything," Dench said, explaining what she would have inked onto her arm. "One of the cameramen who worked on The Second Best Exotic Marigold Hotel told me what it meant, but I'm a bit nervous in case I'm being set up. It might be unbelievably rude."
Dench has been working her way up to the tattoo, between the Weinstein prank and a bejewelled design that she wore to the 2012 premiere of Skyfall. Having played the beloved character "M" since 1995, Dench pledged her allegiance to James Bond by arriving on the red carpet with jewels spelling out "007" on her neck.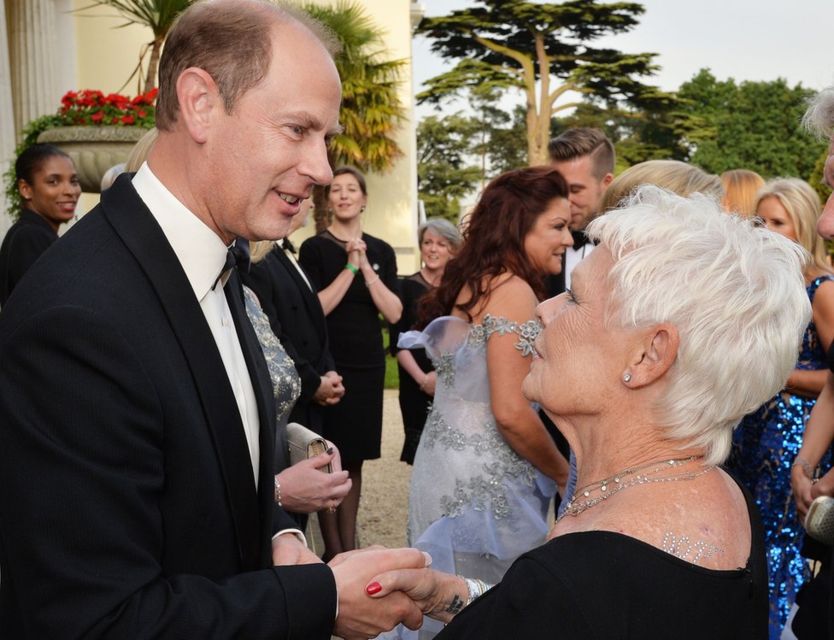 The tattoo can be seen on Dame Judi's wrist as she greeted the Earl of Wessex at the Prince's Trust gala at Stoke House in Buckinghamshire