While we're all slathering ourselves – and our tattoos – in factor 50 during the summer sunshine heat, others appear to be burning "art" onto their skin in a strange, and dangerous, new social media phenomena: #sunburnart. Also called a sun tattoo or sunburn tattoo.
Search the hashtag #sunburnart and over 80 images come up that feature intricate art sunburned onto people's skin. One guy has even created the Mona Lisa.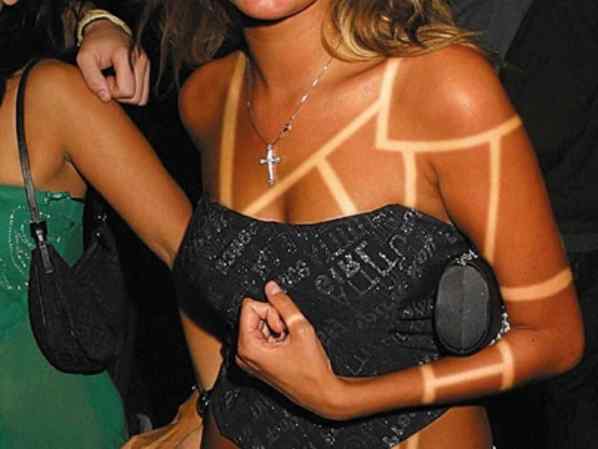 The hashtag has caused concern amongst dermatologists, and Deborah S. Sarnoff, MD, the Skin Cancer Foundation's senior vice president, released the organisation's official position on sunburn:
The Skin Cancer Foundation strongly advises the public to avoid sunburns at all costs. A sunburn is not only painful – it's dangerous, and comes with consequences. Sunburns cause DNA damage to the skin, accelerate skin aging, and increase your lifetime skin cancer risk. In fact, sustaining five or more sunburns in youth increases lifetime melanoma risk by 80 percent. On average, a person's risk for melanoma doubles if he or she has had more than five sunburns.

The Skin Cancer Foundation recommends adopting a complete sun protection regimen that includes seeking shade, covering up with clothing, including a broad-brimmed hat and UV blocking sunglasses, in addition to daily sunscreen use.
Guys, our advice to you: Be safe, don't burn. Get quality tattoos instead – they look cooler too.