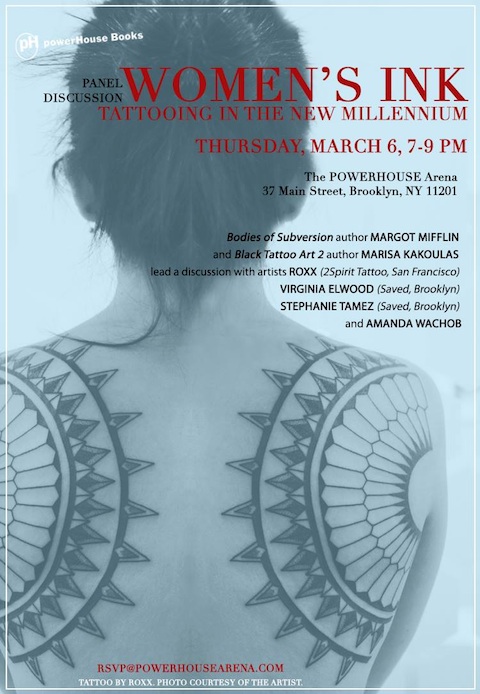 Margot Mifflin, author of powerHouse Books' Bodies of Subversion, and needlesandsins editor Marisa Kakoulas will host a panel discussion with some of the top women in the tattoo industry including Roxx, Virginia Elwood, Stephanie Tamez, and Amanda Wachob. The event is in New York tonight, and we wish we could be there.
Read Marisa's blog post about why she was spurred on to put on an event like this here. There will be discussions about our bodies as a public space, as well as other issues being a tattooed woman – or man – raises.
See facebook event for more info.
RSVP at RSVP@POWERHOUSEARENA.com