Our favourite time in the Things&Ink calendar… the cover reveal!
And issue 9 is an iconic and very special issue of Things&Ink. We have created three beautiful covers, and you can choose which you'd like to add to your collection. Perhaps, more significantly, and for the first time ever, we have featured both sexes. With our recent change in brand identity (from Embracing Female Tattoo Culture to Independent, Tattoo, Lifestyle), we felt it was important to truly represent this, not just inside the pages of the magazine, but on the most important page, the one that first draws you in – the front cover.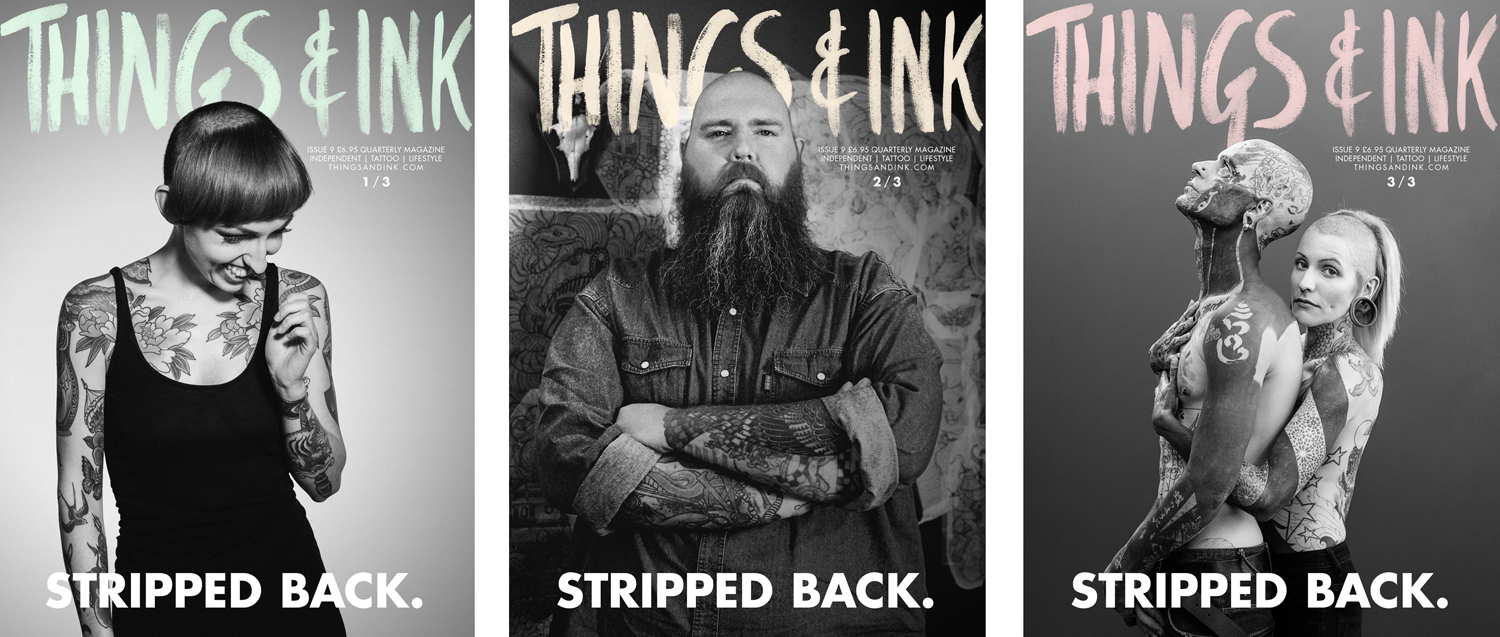 The covers feature four different artists – one woman, one man and one couple – just as they are. Not staged or art directed, all natural – stripped back. Flo Nuttall, Brian Wilson, and Yann Brenyak and Delphine Noiztoy, were all a pleasure to photograph, and each of their personalities shines through in their covers. You can read their personal interviews, view their work and the rest of the photos from the shoots in the issue, which is available to purchase from our website, www.thingsandink.com/buy.
Let us know which is your favourite…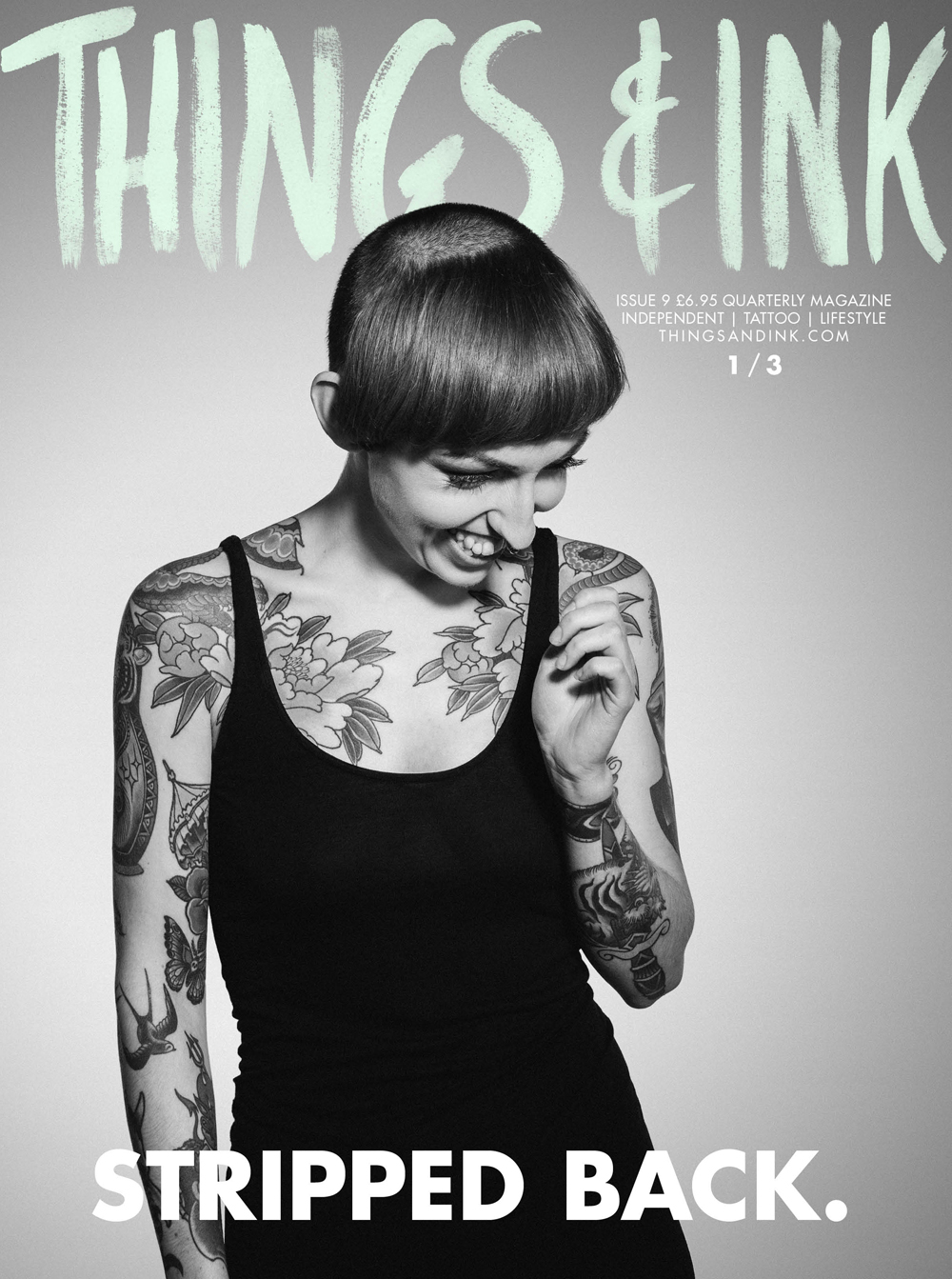 1/3 Flo Nuttall, photographed by Heather Shuker
Make-up Keely Reichardt 
Styling Olivia Snape
Covers designed by James Gilyead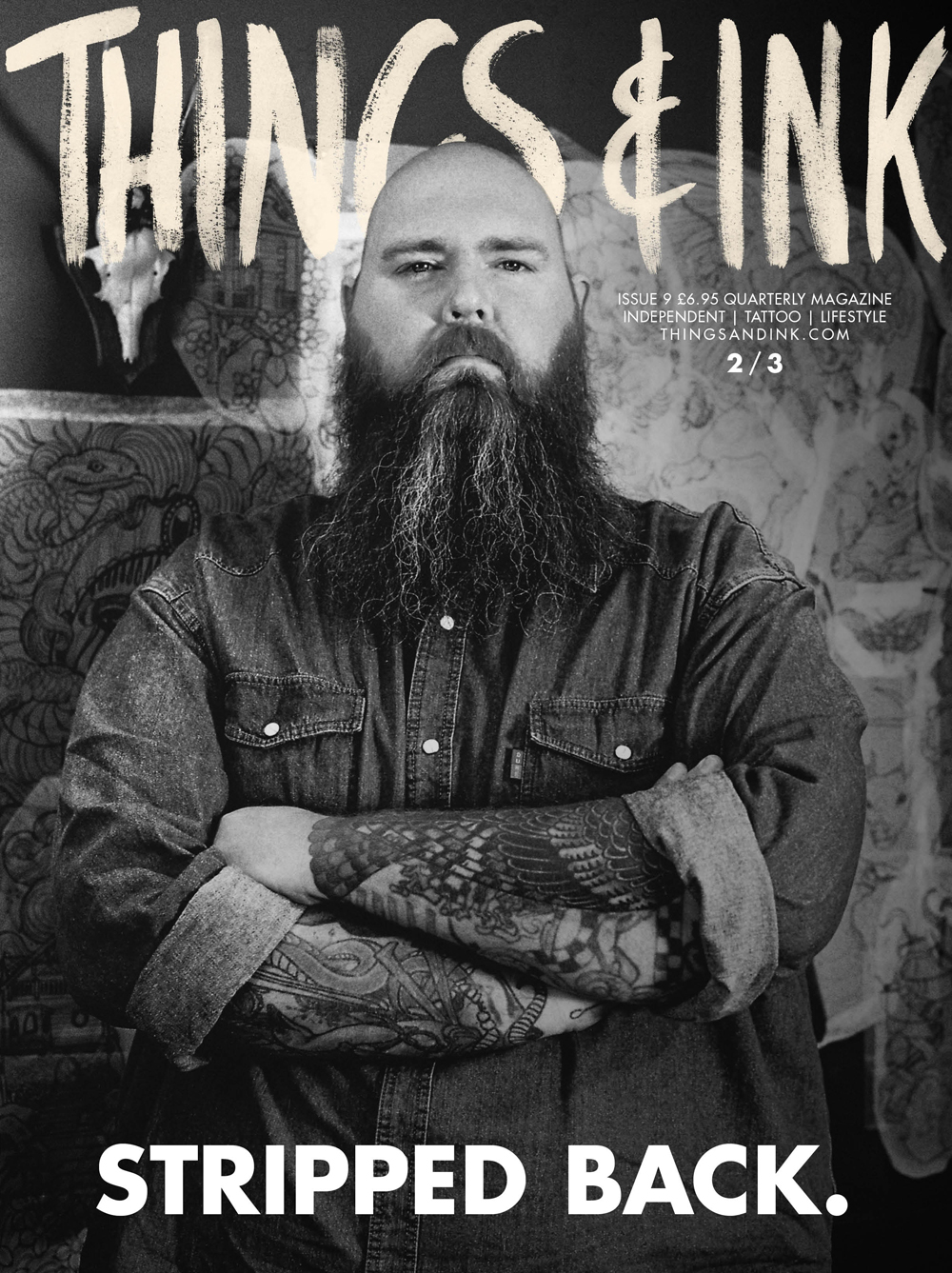 2/3 Brian Wilson, photographed by Céline Aieta
Beard styled by Ema Findley, using Bear Face Beard Oils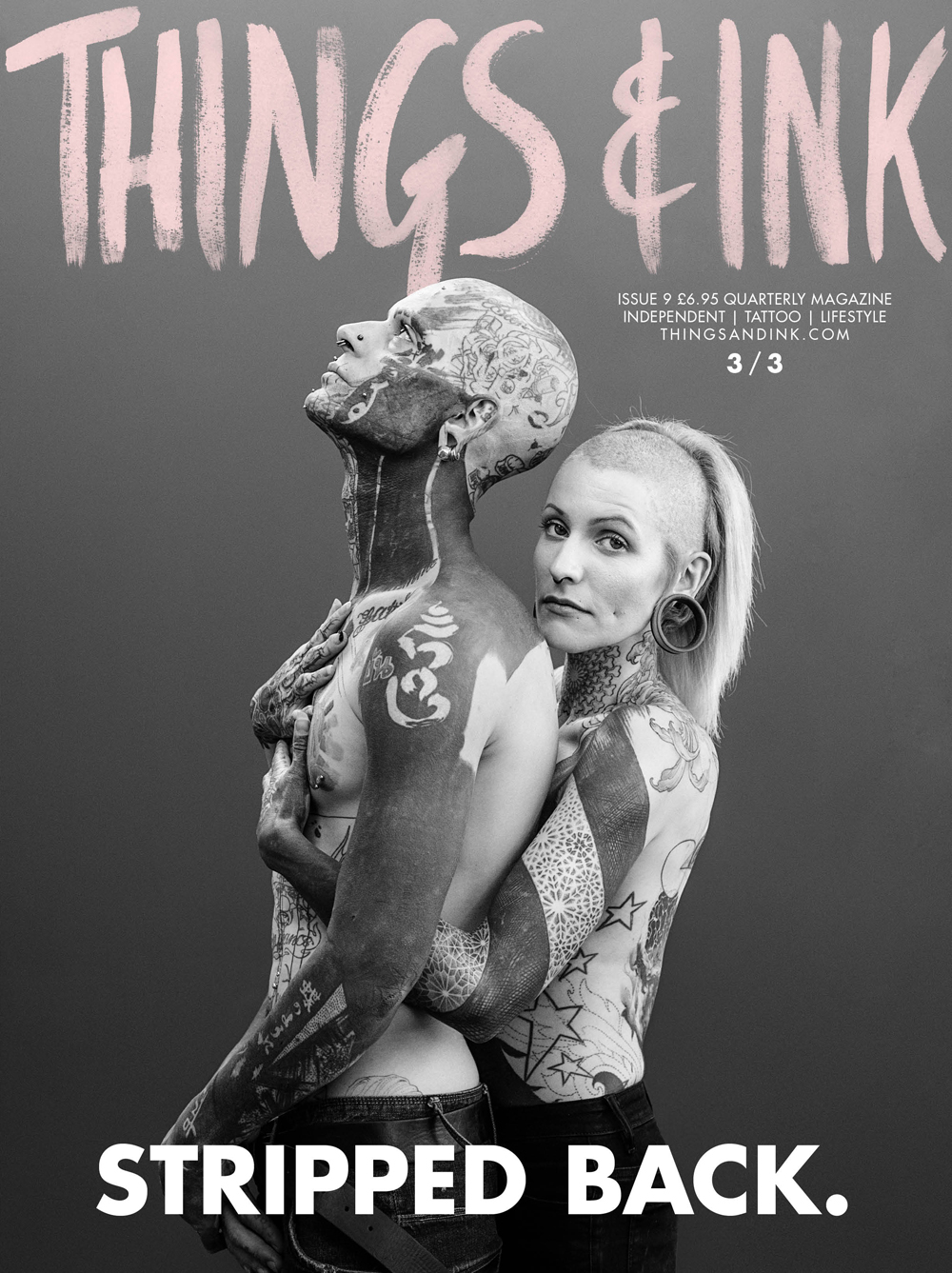 3/3 Yann Brenyak and Delphine Noiztoy, photographed by Mark Leaver.
Make-up Keely Reichardt
Styling Olivia Snape