Interview with tattooist Marie Cox, age 32, Folklore Tattoo Studio, Tamworth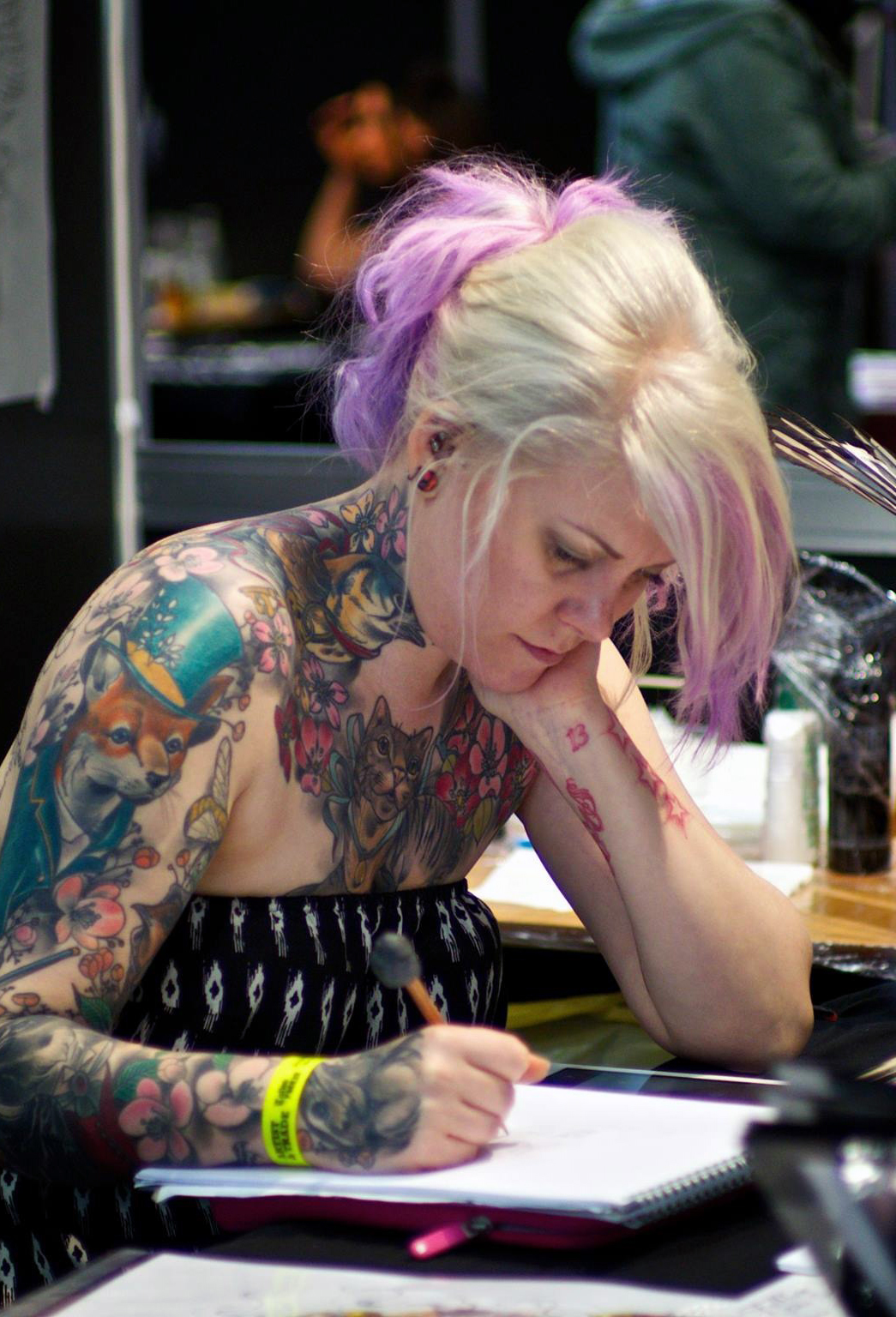 What first attracted you to the tattoo world? I can't really remember a specific event, I've always been surrounded by tattoos and loved various forms of art, so I guess it was a natural transition, or fate I suppose.
When did you decide you wanted to become a tattoo artist? and how? I'd never really thought about it as a conscious decision, I worked as a workshop tech at a college. I decided to get a machine to tattoo leather as I was formerly a sustainable design graduate, so I loved recycling things and making jewellery and trinkets. I'd been drawing designs and watching tutorials so I could apply the techniques to tattooing leather. It was my partner and dad who encouraged me to pursue tattooing people. Someone I knew mentioned there was a guy opening a studio and I should go meet him with a portfolio. He offered me an apprenticeship on the spot and here I am six years on doing what I love.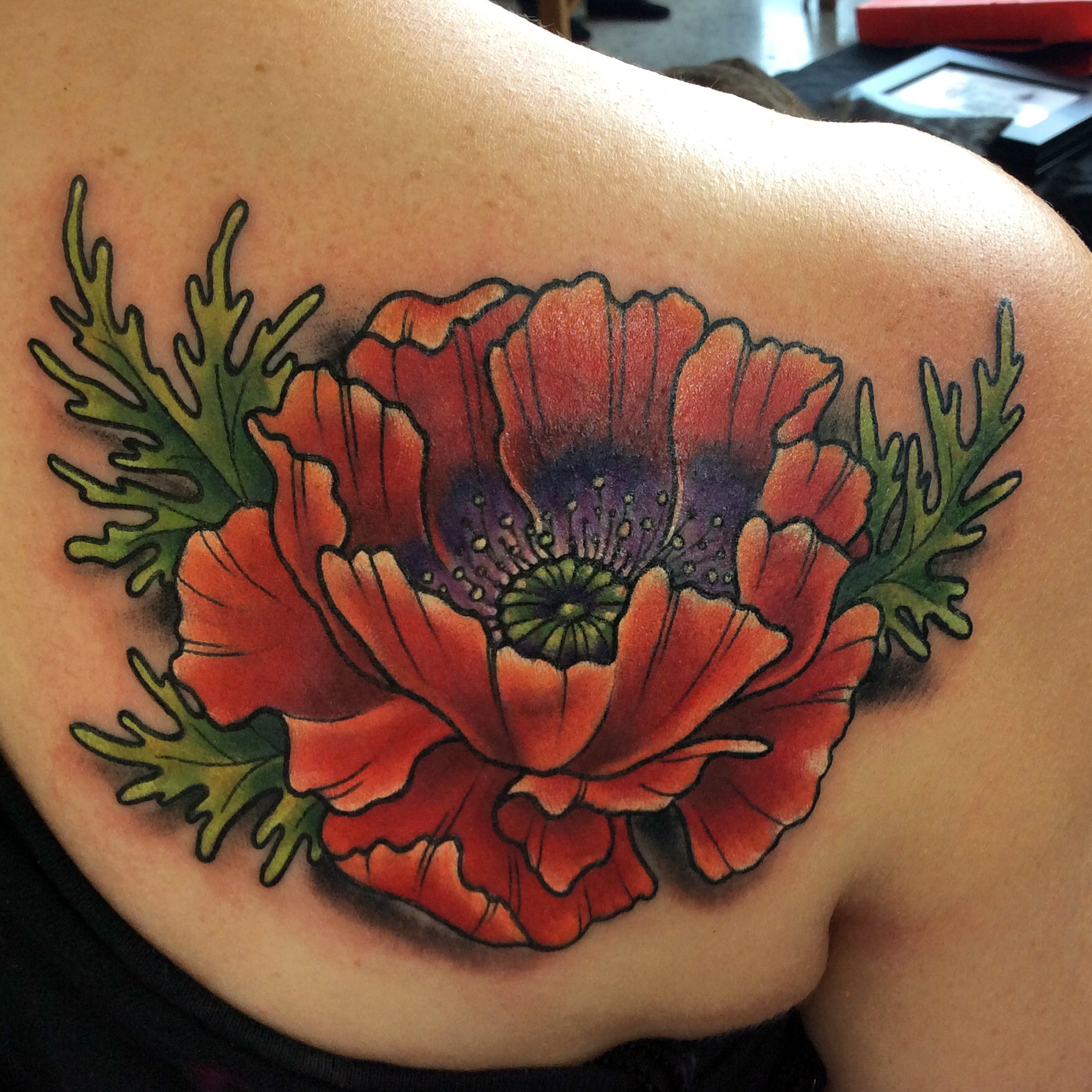 How would you describe your style as an artist? I'd say my style is neo-traditional mainly, with some realism elements. I'm not sure really I just try to stay true to nature in my work.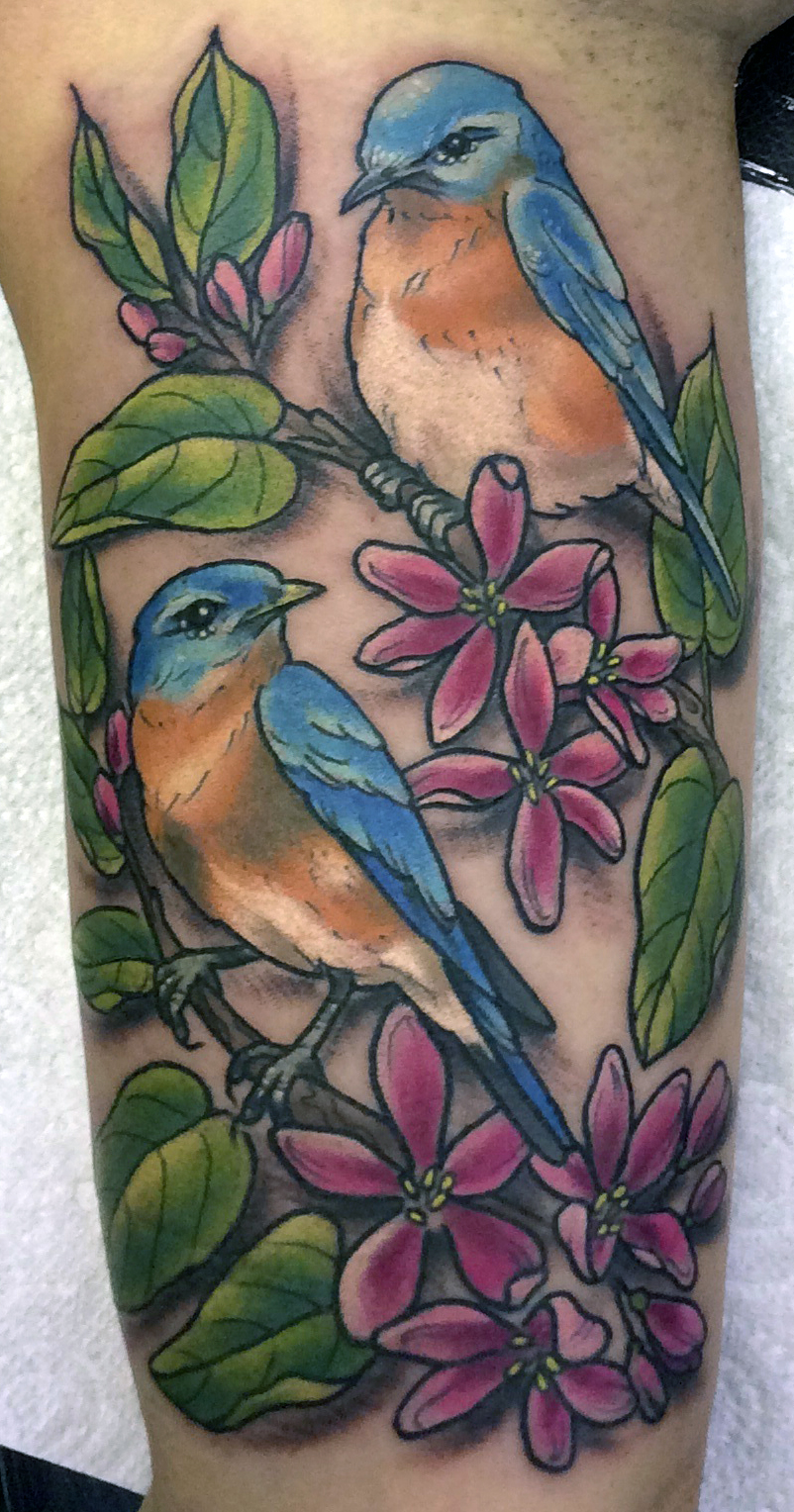 Tell us a little bit more about your studio… My studio, Folklore, is based just outside the Tamworth town centre, and everything we do here is custom. There's my illustrative style artist Adam who keeps me sane and my apprentice Tom, they're awesome and very supportive, I feel blessed to have them. My clients say my studio is kind of nautical and homely, so I'll go with that.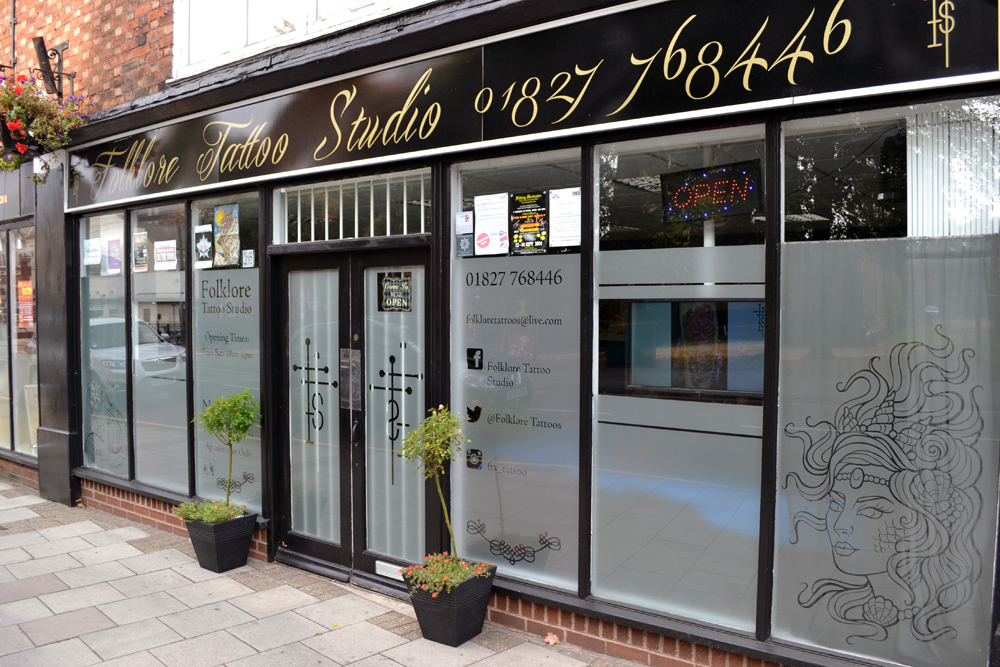 What's next? For the studio I'd like to take on more artists and expand. We've discussed and all agreed that we'd like to hit more conventions, do some guest spots and try working abroad too. I'm excited to see how things unfold. It makes me happy and proud to watch our little tattoo family grow, can't wait to see what the future holds!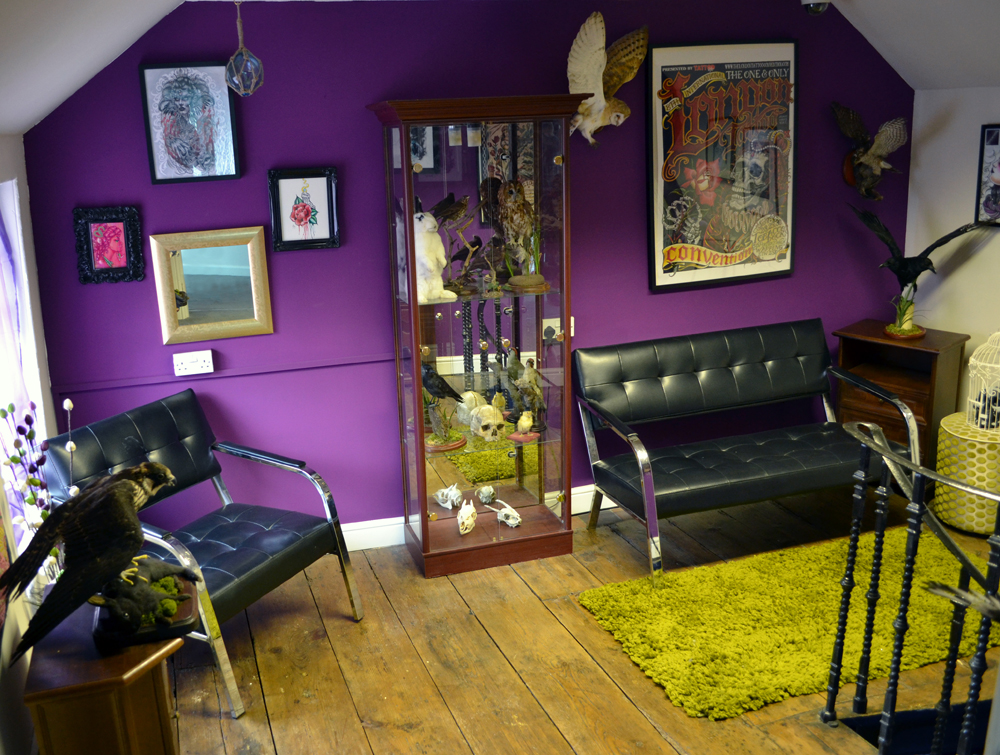 Follow Folklore on Instagram @FTS_TATTOO