While interning at Things&Ink I spied some cool tattoos and stopped the owners for a brief chat.With everyone rushing to wherever they were going, it was difficult to ask everyone lots of questions about their tattoos!
Things&Ink reader  Mia MaCauley, 20, art student in London on a college trip.
She often gets tattooed at conventions, her chest piece is by Billie at Afflecks  in Manchester.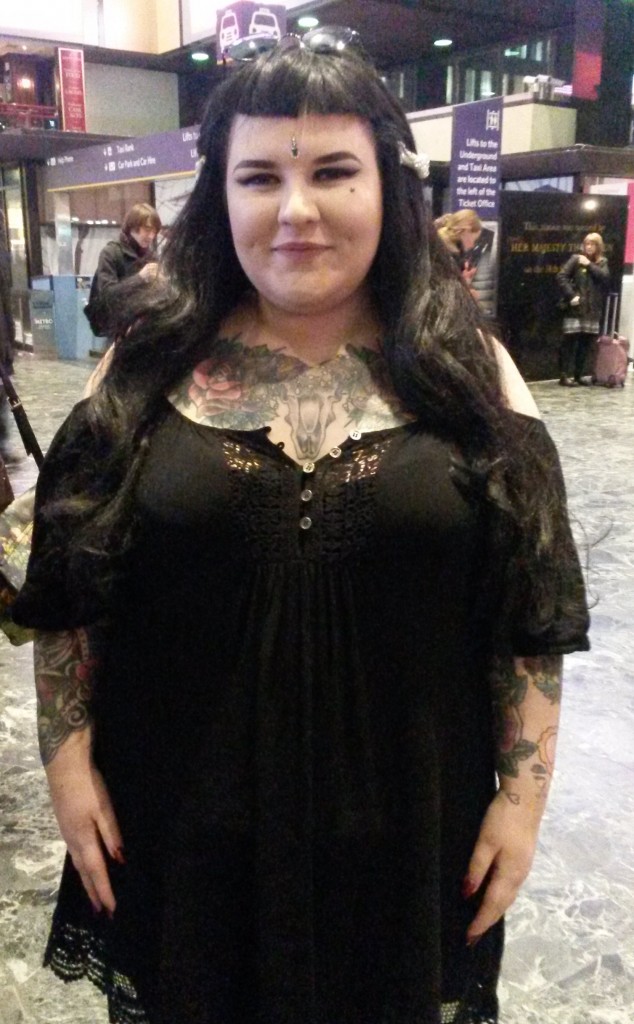 Her favourite tattoo is this little creep by Jemma Jones at Raincity, Manchester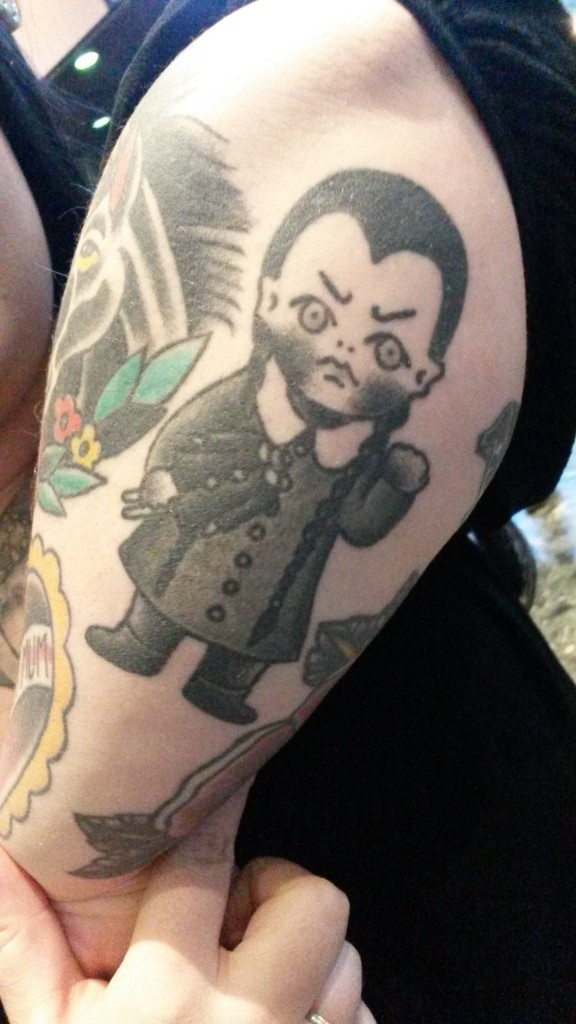 Louise Fury, 36, body piercer at Original Skin, London. Originally from America but she lives in London.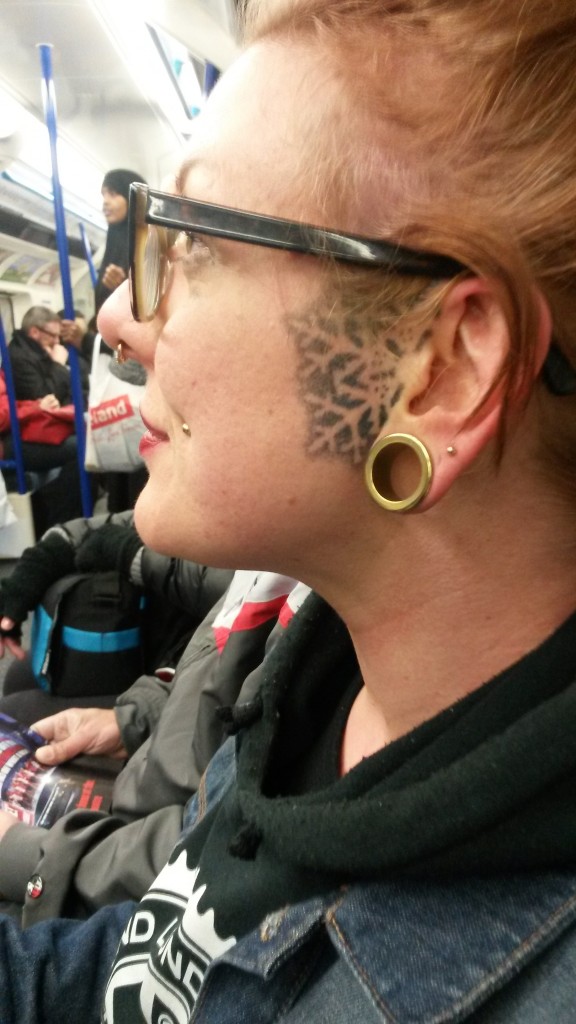 She had just had a six hour sitting on her back tattoo and I didn't want to bother her too much, we all know how tiring getting tattooed can be!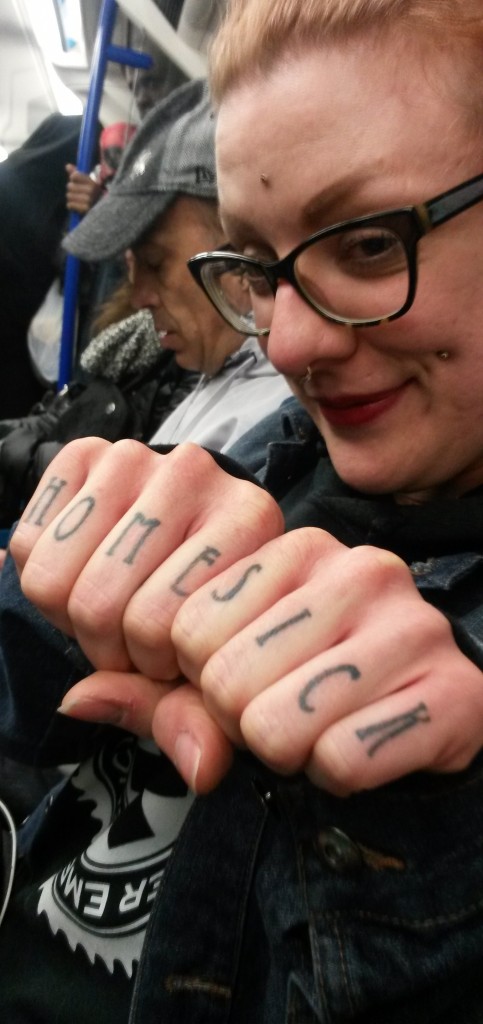 Daniel Herridge, 34, Birmingham. In London with his girlfriend.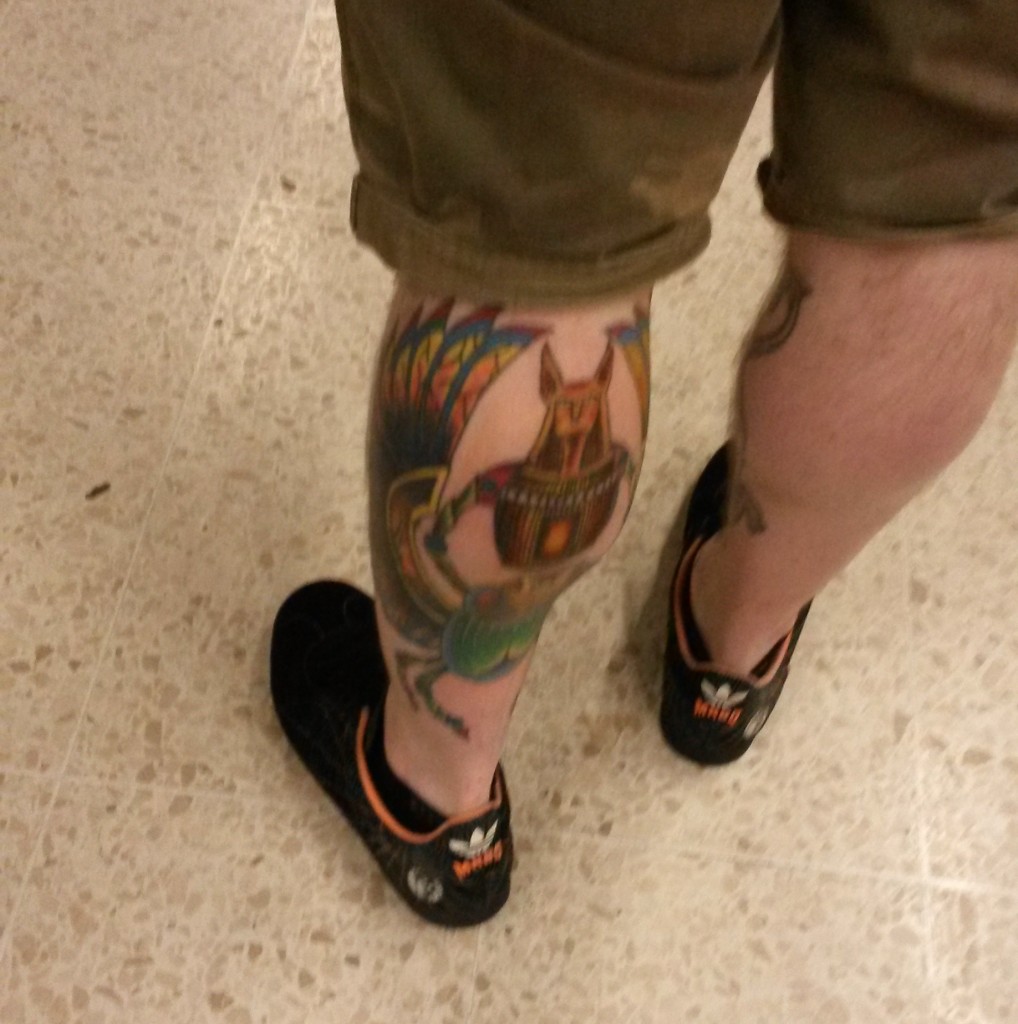 Jen, 30 and Bruno 35 Owners of Gypsy Stables Tattoo Emporium, London.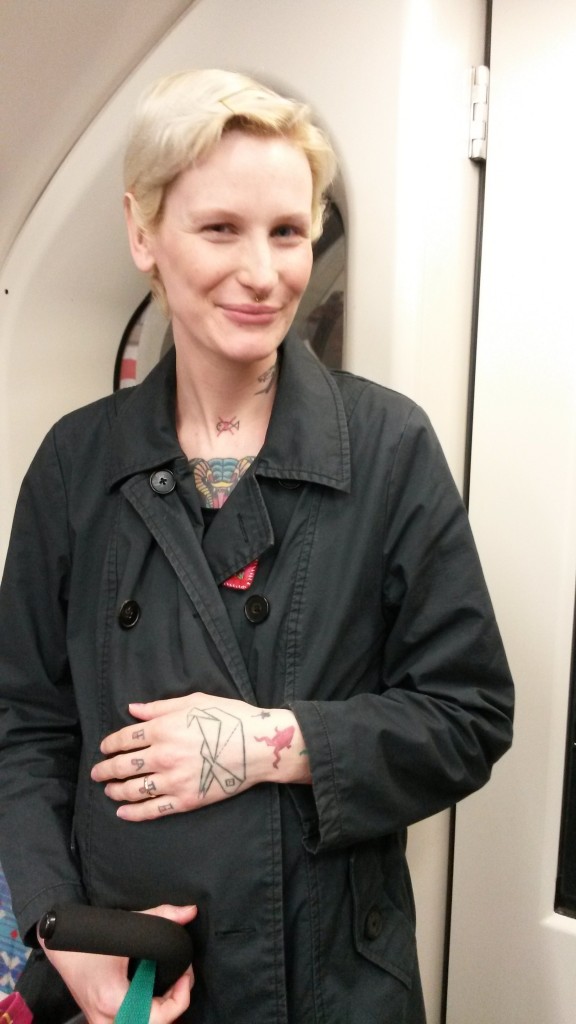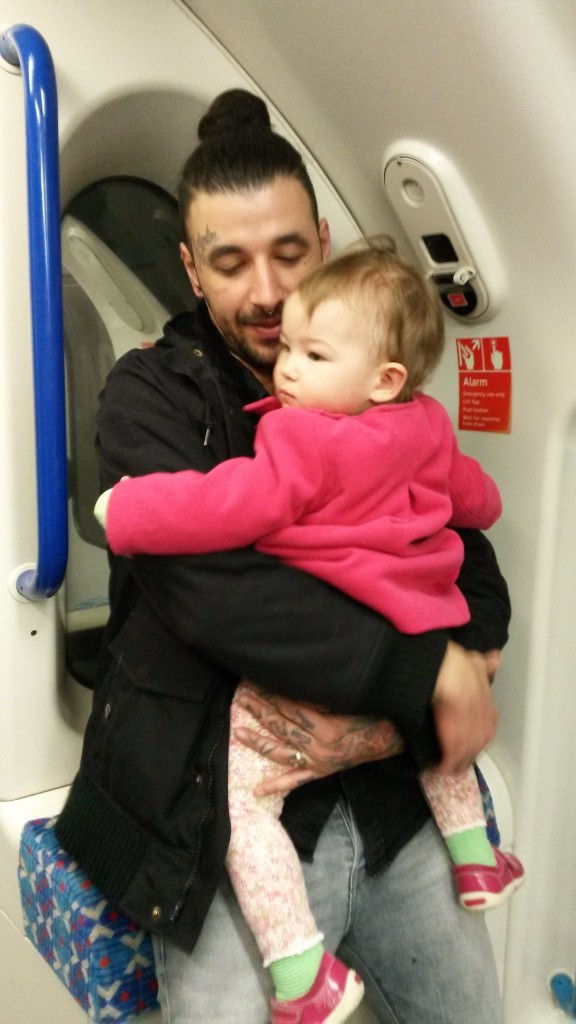 Have you spotted anyone out and about with tattoos?