Liane Plant is a 22 year-old illustrator based in London. Liane is also founder of Valkyrie Skates a company that creates more than just skateboard decks but works of art. We chatted with Liane to find out more about her style of illustration.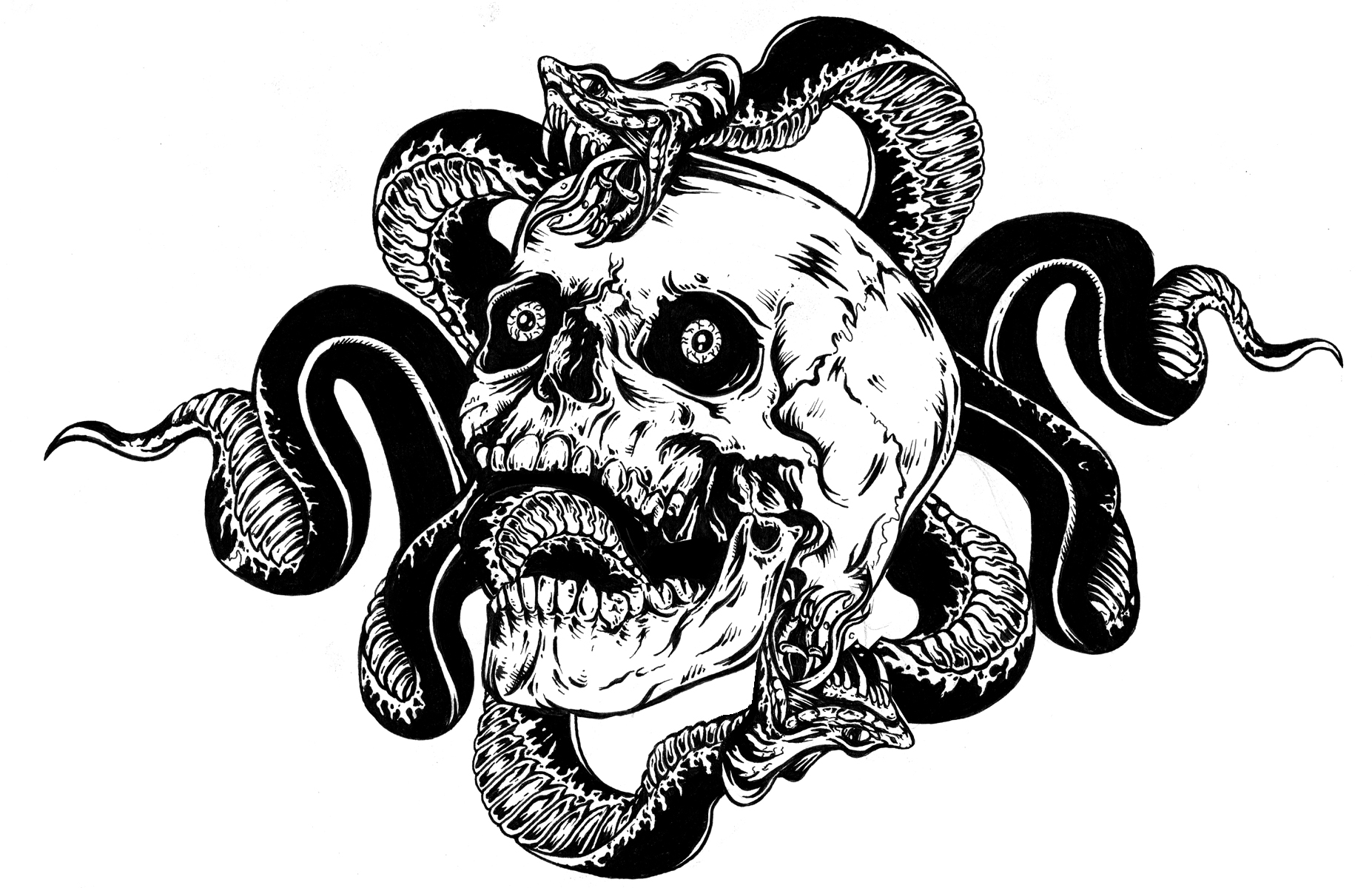 Tell us more about your background, did you go to Art College? I went to art college for three years straight out of high school as I knew I wanted to have some involvement in the arts (despite not knowing what that was). The school had a super loose system so I spent three years experimenting, seeing art and reading comics. The artwork of Robert Crumb  and Gary Erskine were a big influence on my work at the early stages. I would draw everyday, experimenting with techniques and materials, but I always preferred working in black and white. This is still the case today.
After college I went on to study graphic design at Central Saint Martins and I moved down to London. I learnt how to screen print and in my final year I helped out at Lovenskate, and I interned at Puck studio, where I was picking up lots of different techniques.  I did a lot of screen printing at Uni and during my internships, I loved the imperfection and tangibility that you don't find in a digital piece.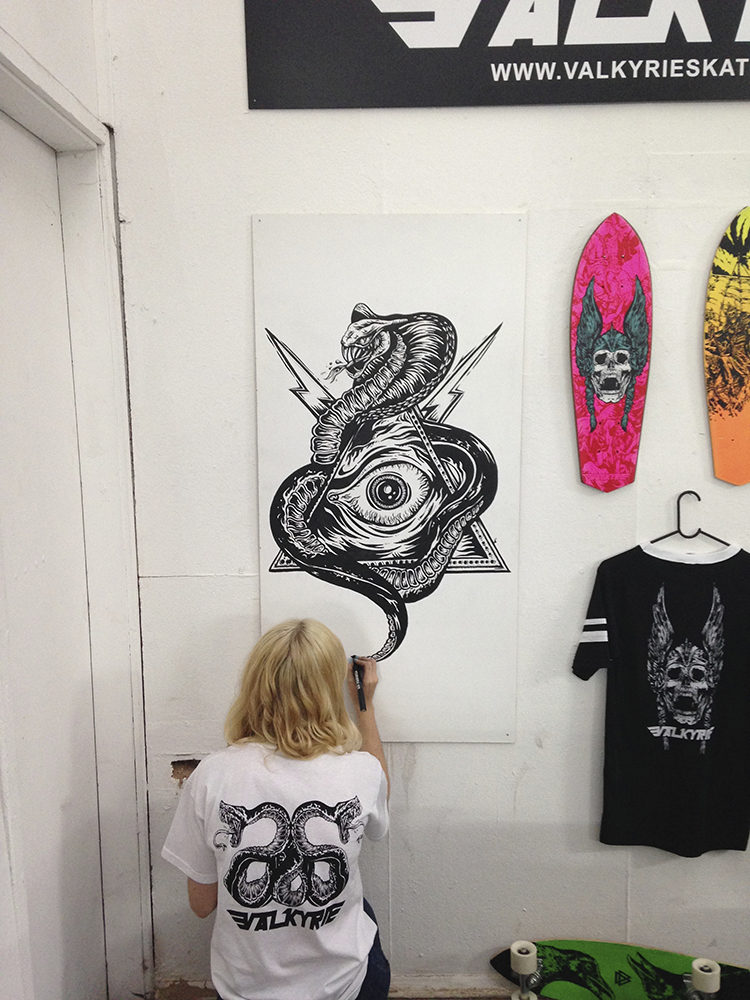 What inspires you? I am inspired by artists that make bold graphic images, these include German Expressionists, early 80s skateboard art especially Pushead and Jim Phillips, circus signs, mythology, curiosities and gore from Sci-Fi and horror movies.
What medium do you use to create the work? All my work is hand drawn, scanned then coloured in Photoshop It is then reproduced through screen printing, so I am always working in layers.

Where can people see and buy your work? I'm excited to be involved in the next New Rule collective Horror Show, this Halloween, an illustrated tribute to Classic and B-Movie Horror Cinema.
The show is running October 31st – November 5th at 5th Base Gallery, 23 Heneage street, E1 7LJ.  Come down for some creeping!
I also recently designed a print for the Paradise series 'Sweet Babylon' exclusively for Skull and Heart. It is available to buy online, and there are many works from incredible artists including Dan Mumford, Mr Gauky, Ian Mcarthur and Tom J Newell so it's worth checking out!
In addition to  Valkyrie Skates has an online shop with a range of apparel  and skateboards.
Do you do commissions? The most recent project I have been working on is a Valkyrieskates x 3rd rail collaboration of a Norse beer themed skateboard for the 3rd rail Beer Visions show.

Be sure to check out Liane's Instagram, Twitter for more awesome illustrations.