Are you a collector of things as well as ink?
Things & Ink photographer Heather Shuker is looking for people with tattoos and collections to photograph for a personal portrait series. Heather would like to hear from any tattooed individuals who have interesting, obscure or even just a large collection of everyday items that they can be photographed with.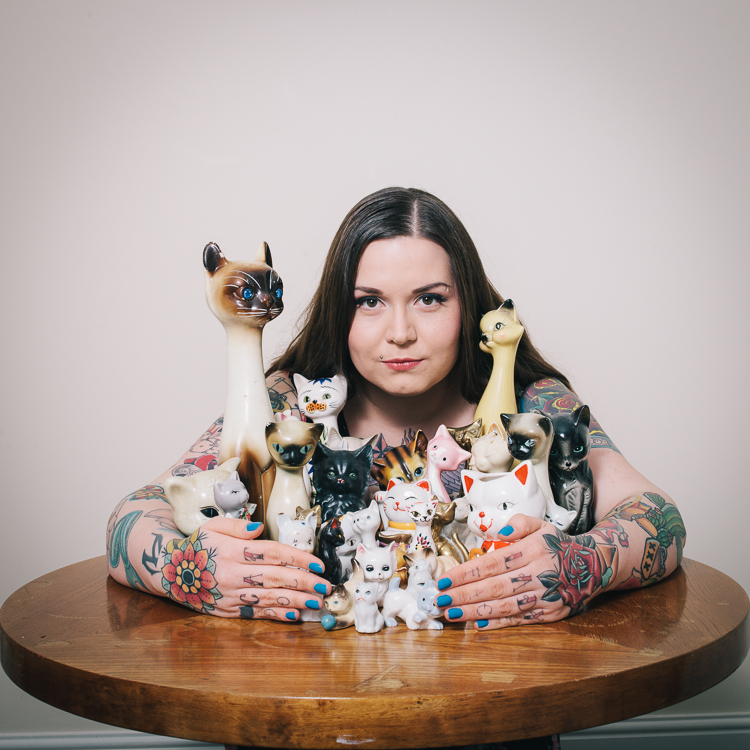 Photograph of Lou LaLa collector of tattoos and cats, by Heather Shuker
Contact Heather via www.facebook.com/heathershukerphotography or email heather@thingsandink.com.