We chat to 28-year-old tattoo artist Jessica O who works out of Lado Clássico Tattoo in Blumenau, in the south of Brazil, about what inspires her traditional style and the tattoos she creates…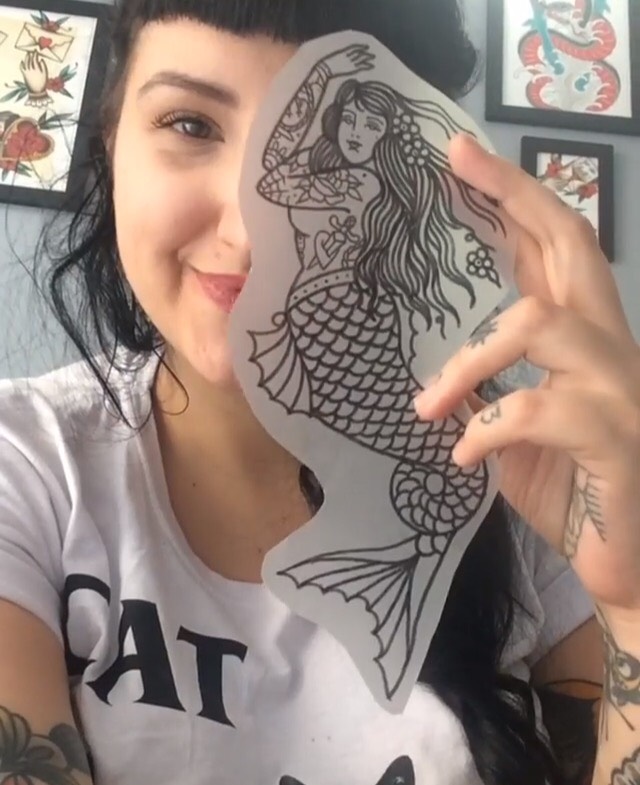 How long have you been tattooing? I've been tattooing for about three years now, counting my apprenticeship.
How did you start? I had tattoos and loved them, but never imagined myself as a tattoo artist because I was afraid of creating bad tattoos. I was in a very bad year of my life, at the end of 2012, I had just quit an awful job and wasn't happy at all with my professional life. So I decided to do what I had always loved the most: drawing. Then I started to study and understand tattoo flash and read about the old tattooers, Coleman, Bert Grimm, Percy Waters, Dietzel and fell in love with it all. A friend of mine saw my paintings and offered me an apprenticeship at his studio and here I am today!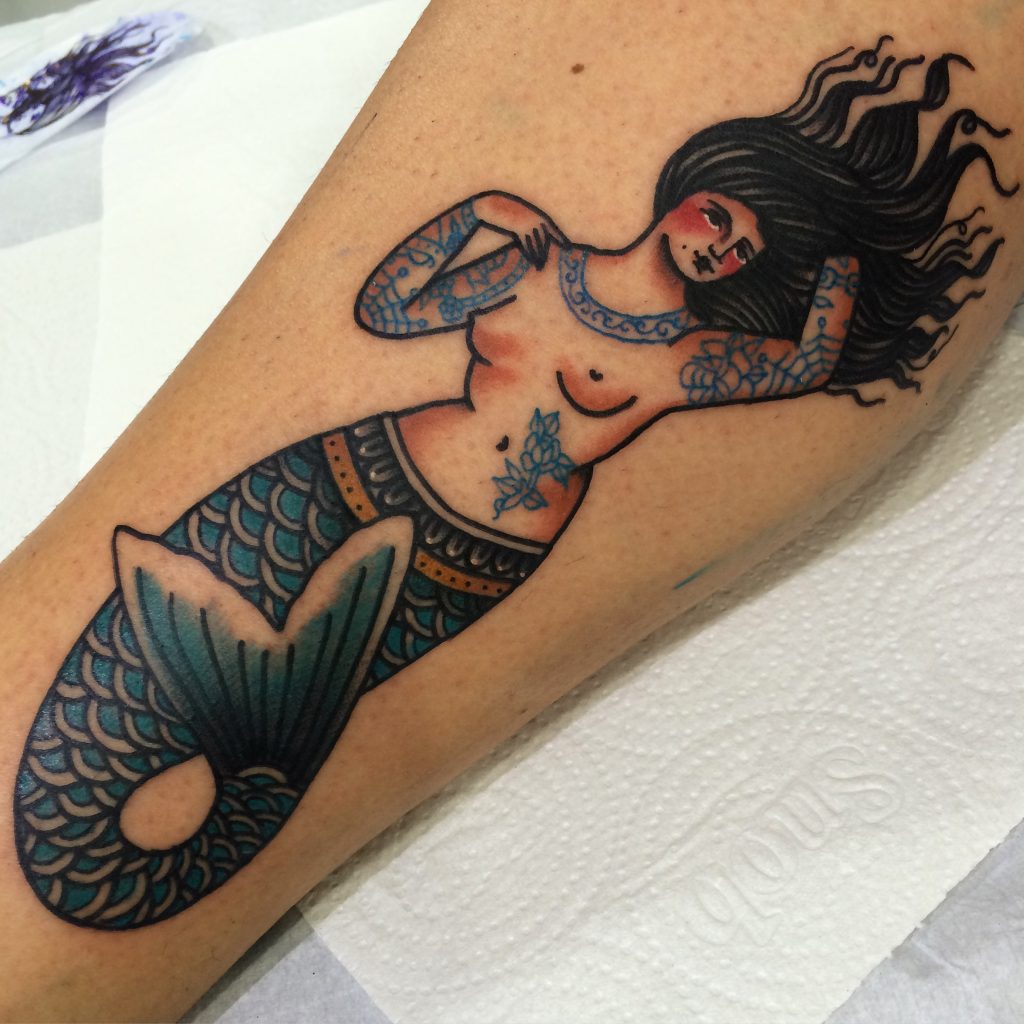 What did you do before? Do you have a background in art? I worked within the fashion and product development sector of the textile industry. I have been drawing since I can remember, but I've never taken classes for it.
How would you describe your style? I don't know,  it's too detailed to be traditional and too simple to be neo traditional I guess. But I like to say traditional. I try to make tattoos that are solid and long lasting, anatomically correct (little OCD especially with hands), bright and beautiful to look at from close and far away.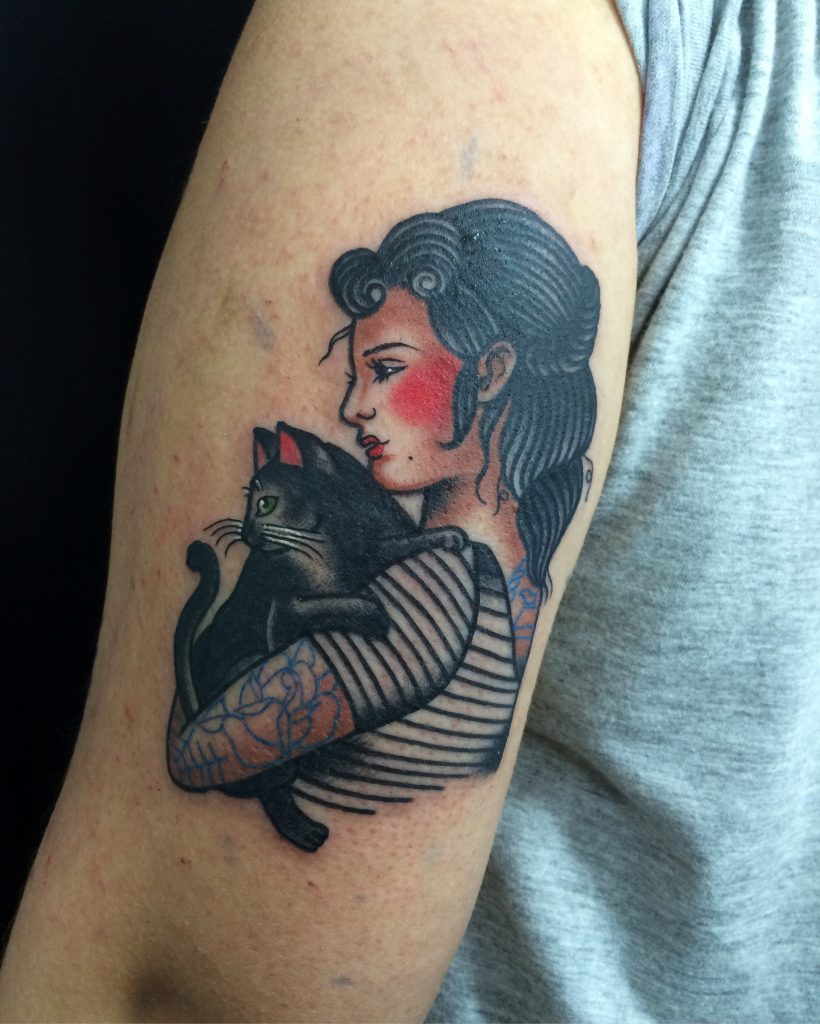 What inspires you? I especially like vintage photography, circus and old postcards. I love looking at old tattoo flash sheets, and the history behind tattooers and tattooing. Early renaissance paintings are beautiful but I'm most of all I'm inspired by people that make things with love.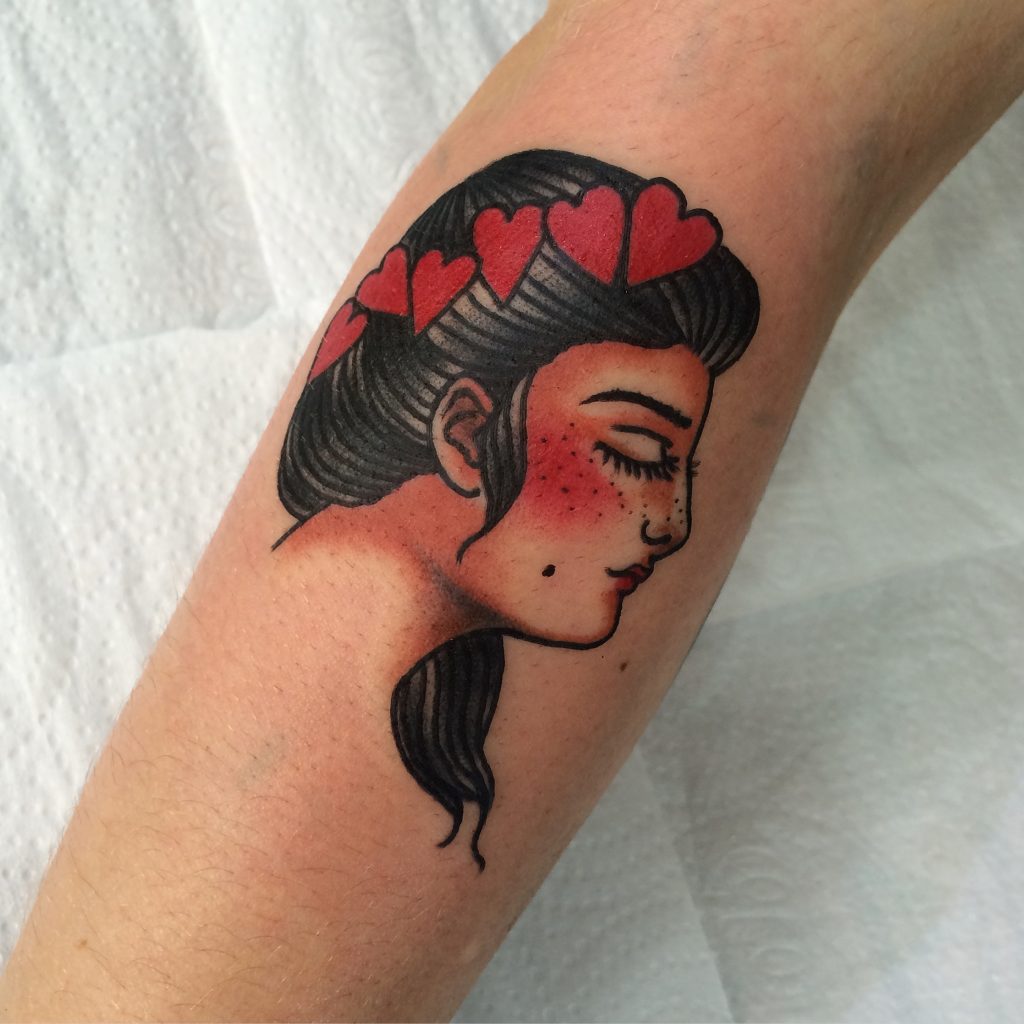 Do you admire any artists? Do they influence your work? I admire a lot of today's artists, too many to count! For the most part they're women. Since the beginning of my career I have looked up to lady tattoo artists. I discovered Ashley Love, Claudia de Sabe, and I thought "God, I hope to be this good someday!
What kinds of things do you like to tattoo and draw? Mostly human figure, ladies, cats, dogs, mermaids, roses and hands.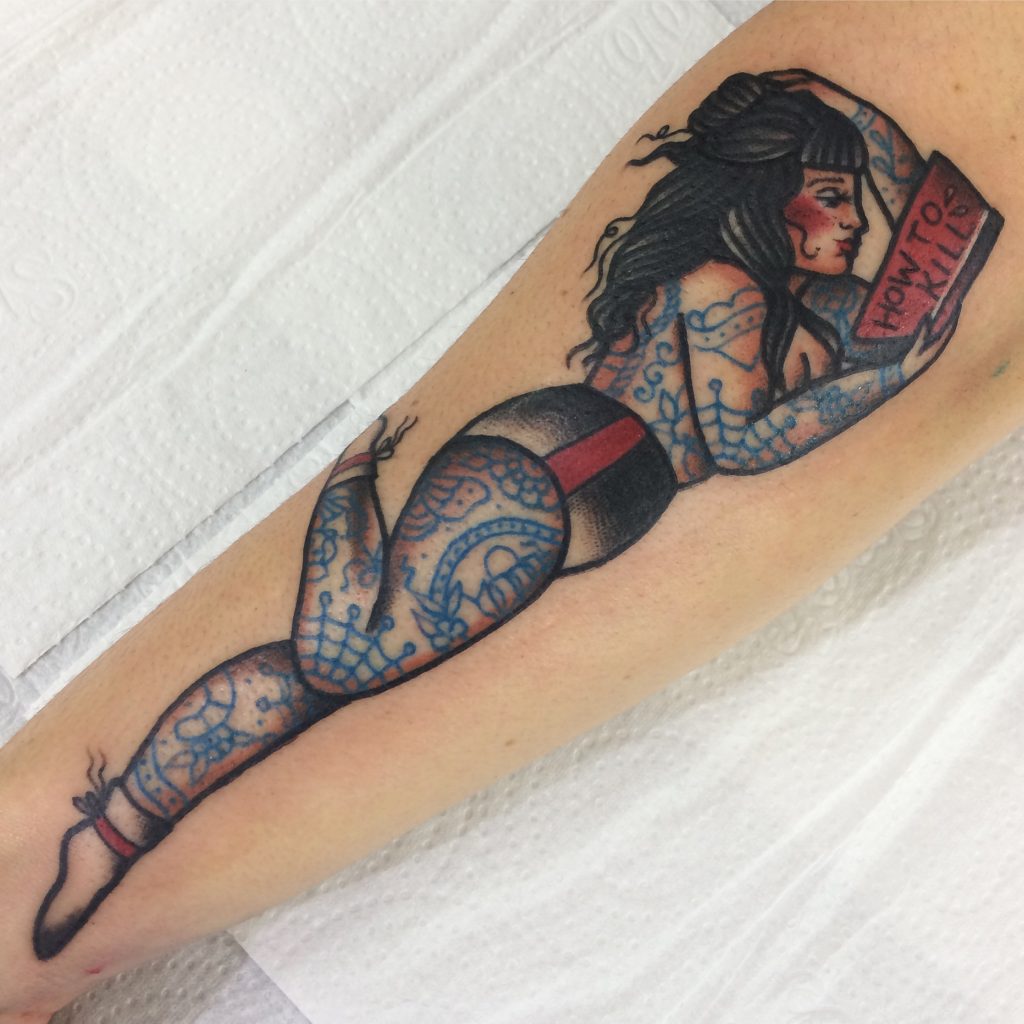 Can you tell us about your own tattoos? On the palms of my hands I have a butterfly, that was the most painful thing I've ever experienced. Most of my tattoos were done by friends and people that I admire. I mostly choose flash from the person I'm getting tattooed by. I plan on going to Europe to get tattooed by a lot of awesome people someday soon!