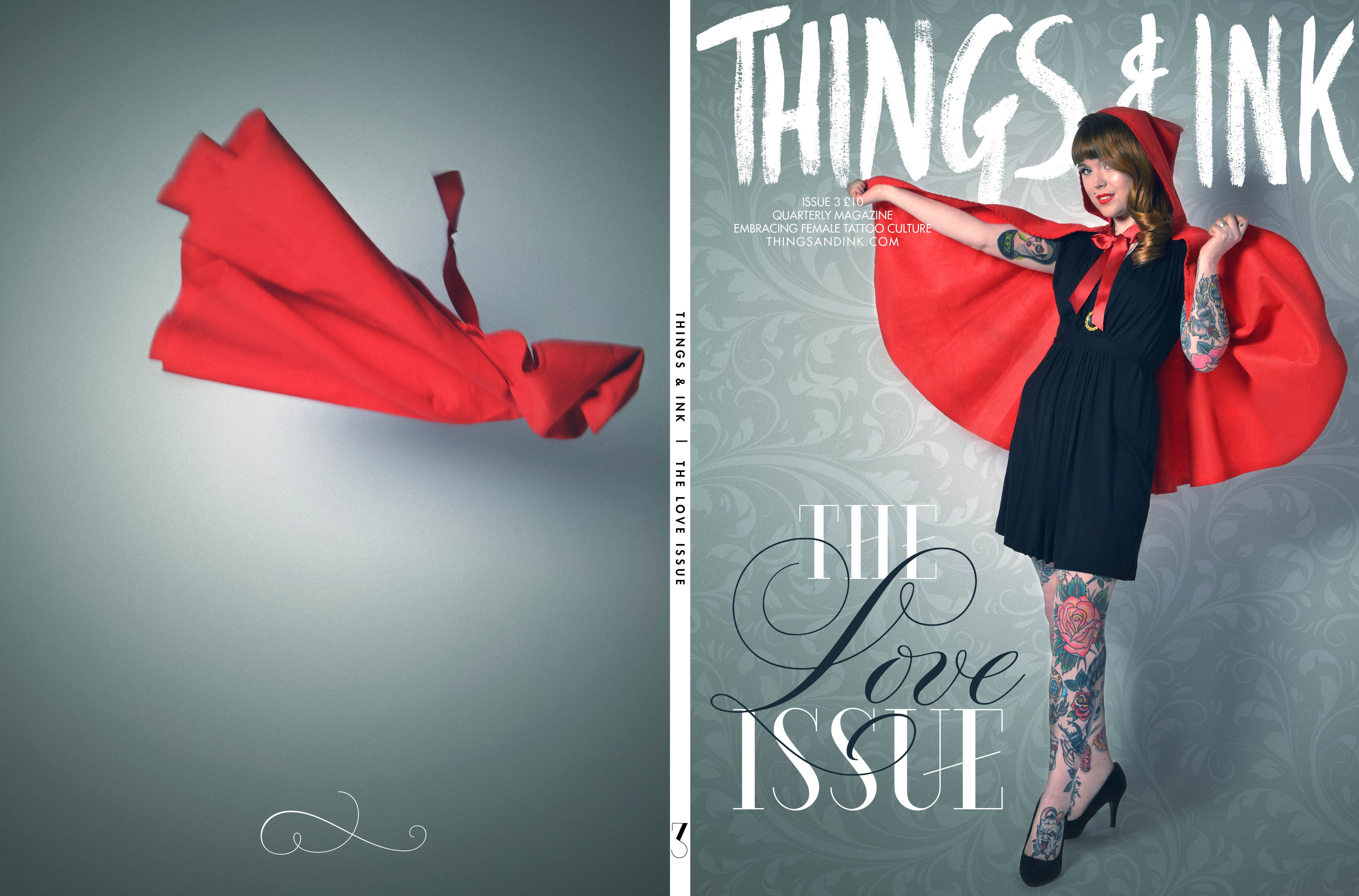 Issue 3 –The Love Issue – is all about love, in all its glorious forms. It explores love between lovers, friends and family, passion and romance throughout history. Paralleling love as an emotion with a love for tattoos.
Take a look at the contents page  –   too much inspiration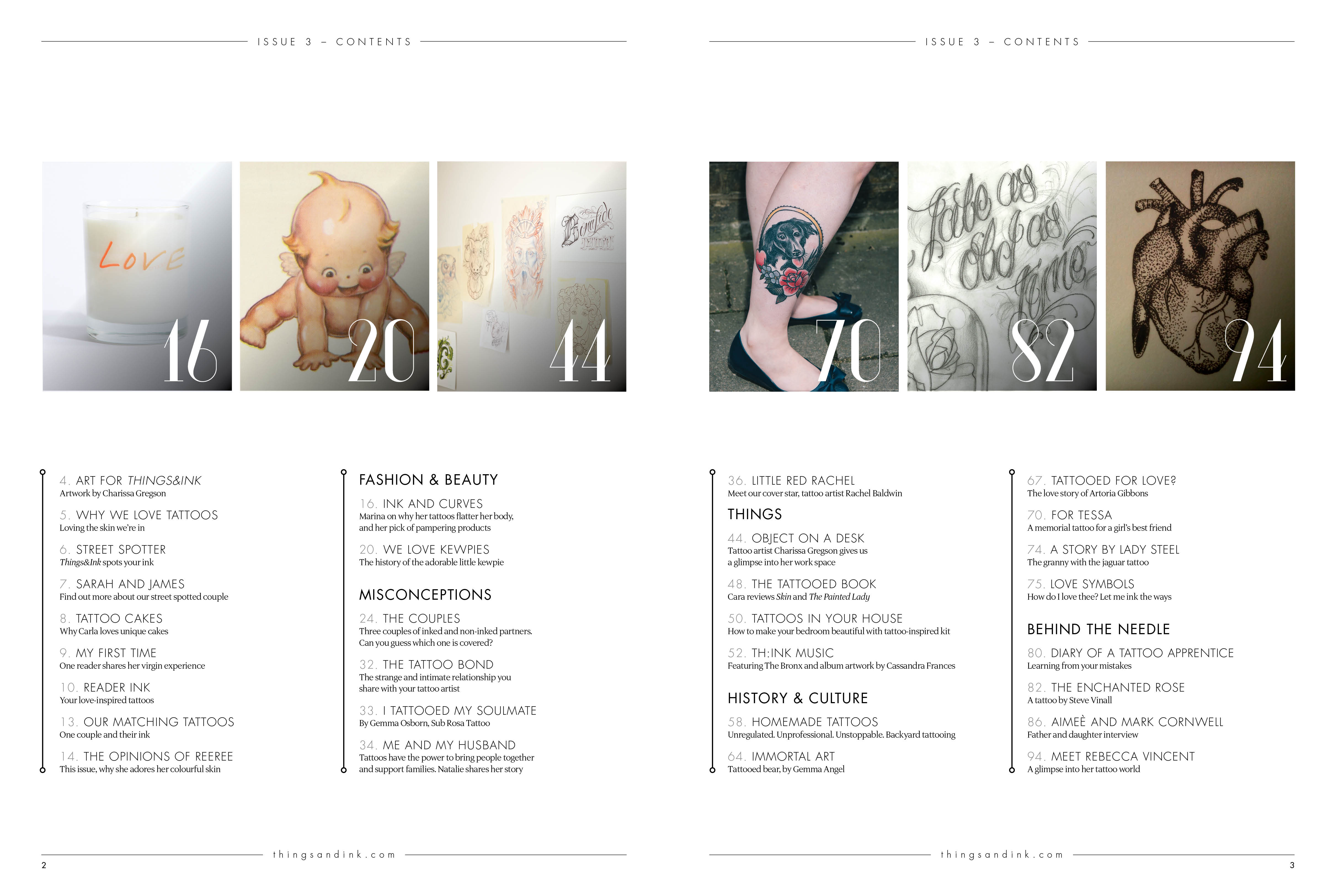 Highlights include beauty product reviews, including Uzuri, an interview with the Bronx, a real-life feature on tattooed and non-tattooed partners – exclusively featuring Rock 'n' Roll Bride – and interviews with iconic tattoo artists including Rebecca Vincent, Steve Vinall, Charissa Gregson and Aimeè Cornwell and her father Mark. It also features a story by Lady Steel, a feature on the adorable kewpie, Artoria Gibbons' love story, by Amelia Klem Osterud, and editor Alice's brand new Beauty and the Beast inspired tattoo, by Steve Vinall.
And, of course, an in-depth interview with cover star Rachel Baldwin about her life and loves.
Get your copy now http://thingsandink.com/