32-year-old Ally Sparham is a administrative assistant to writers, bloggers, authors and editors based in Essex. We chatted to Ally to find out more about her freelance work and tattoo collection…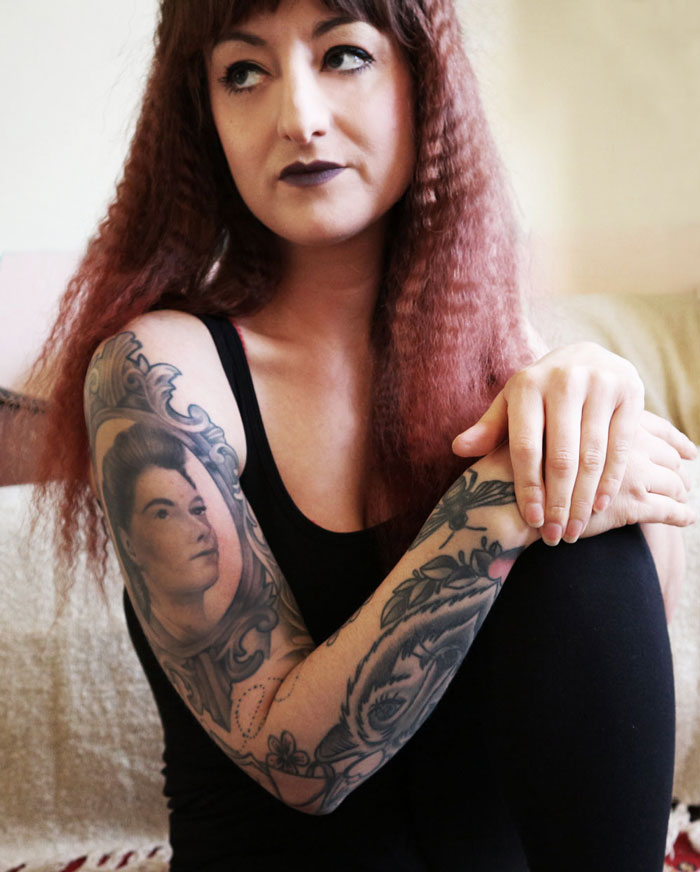 When did you get your first tattoo, what was it and do you still love it? I was 19, my nan had died a few months before and I decided to have her last words to me tattooed in simple script on my hip. The lettering was very small and over time the ink has spread slightly, but I still love it because of the sentiment behind it. There's nothing like the feeling of having your first tattoo, you feel like a new person and it always makes me smile.
What drew you to the world of tattoos? I have always been a bit of an outsider. I was a quiet loner throughout school and I loved art and reading. I started noticing others with tattoos and thought about having artwork on my own body. This drew me closer and closer to the world of tattoos and the tattooed community – I wanted to be a part of it. I wanted to express myself differently to the majority of people around me, in my own quiet way.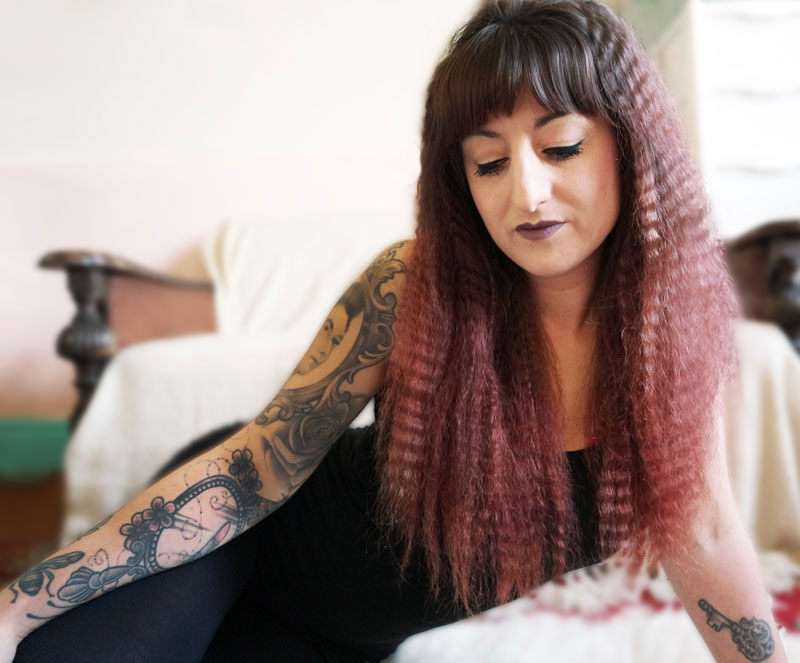 Do you consider yourself a collector? I do consider myself a collector now. A couple of years ago I travelled to Salon Serpent in Amsterdam to have a tattoo of a bee on my wrist as a reminder of being in one of my favourite cities. It was done by Roald van den Broek – I love his black and grey stippled style. I have been tattooed by a variety of female artists and have punctuated various stages of life with a tattoo. My right arm sleeve is nearly complete, and my plan is to continue with the left arm this year. I'm always thinking about my next tattoo.
When and why did you start your blog? What sorts of things did you feature? I started my  now-retired tattoo blog, Tattoo Carousel, back in 2015, I had been at a new office job in finance for a year and I felt really stunted. I was not enjoying my job and I needed an outlet to focus on which centred around something I was passionate about and loved dearly, so I started writing about tattoos. It gave me something to look forward to and think about during the day, other than my job! I wrote about various natural/homemade/vegan aftercare products that I had tried, I wrote about my favourite artists and why I loved them, I included an interview with a friend who loved tattoos but had not yet had any, and a long guide on all my top tips on how to make the most of a tattoo experience.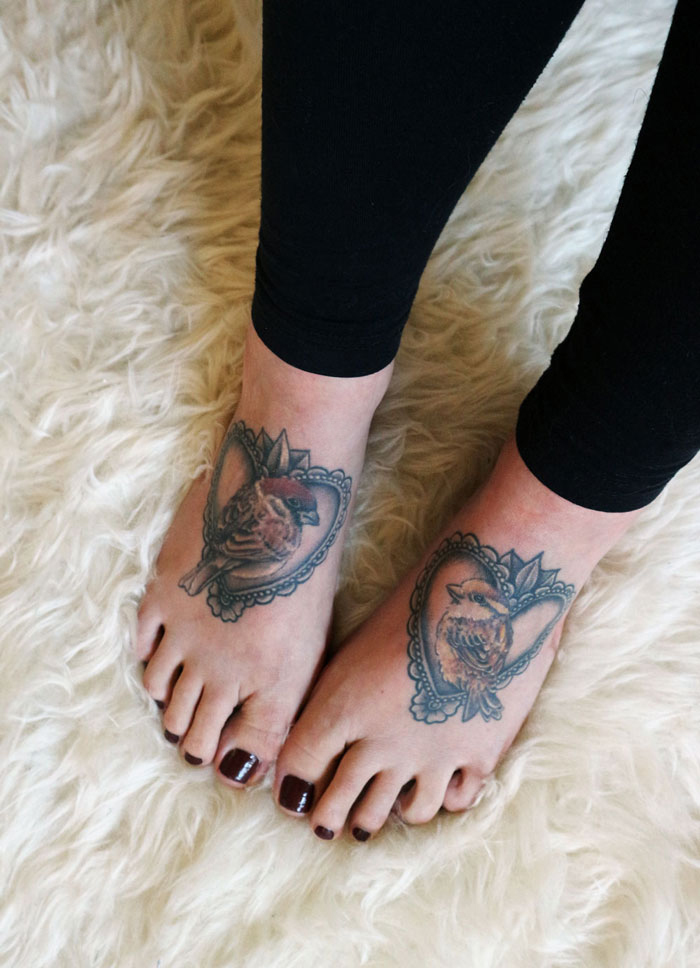 What do you now? And how did this come about? How can people get involved? I was enjoying a fortnight off from my day job last year and I had a lightbulb moment while I was sitting by the beach one day. Everyone was out walking their dogs and I really wished I had a job where I could have the freedom to have a dog of my own and be in control of my time, and also to be free to have any part of my body tattooed – including my hands, which has always been a dream. I decided to start my own business which combined the skills I'd gained in my work history with my personal loves of writing and art and became a freelance administrative assistant to other bloggers/writers/authors and magazine editors. I have always enjoyed problem solving and am quite techy, so I thought, why not be on hand to help others be more productive with their creativity and be a kind of background cog in their creative machine.
People can get involved if they are writing or working on a creative project but have started to feel overwhelmed by all the time-consuming tasks that come with it – things like transcribing interviews, proofreading, scheduling posts or even scouring the internet for research. They can then go back to focusing on being creative. I know that self-care has become quite a hot topic in the last few years, and I do agree that reducing overwhelm and looking after ourselves, including with mental health, is important if we want to feel balanced.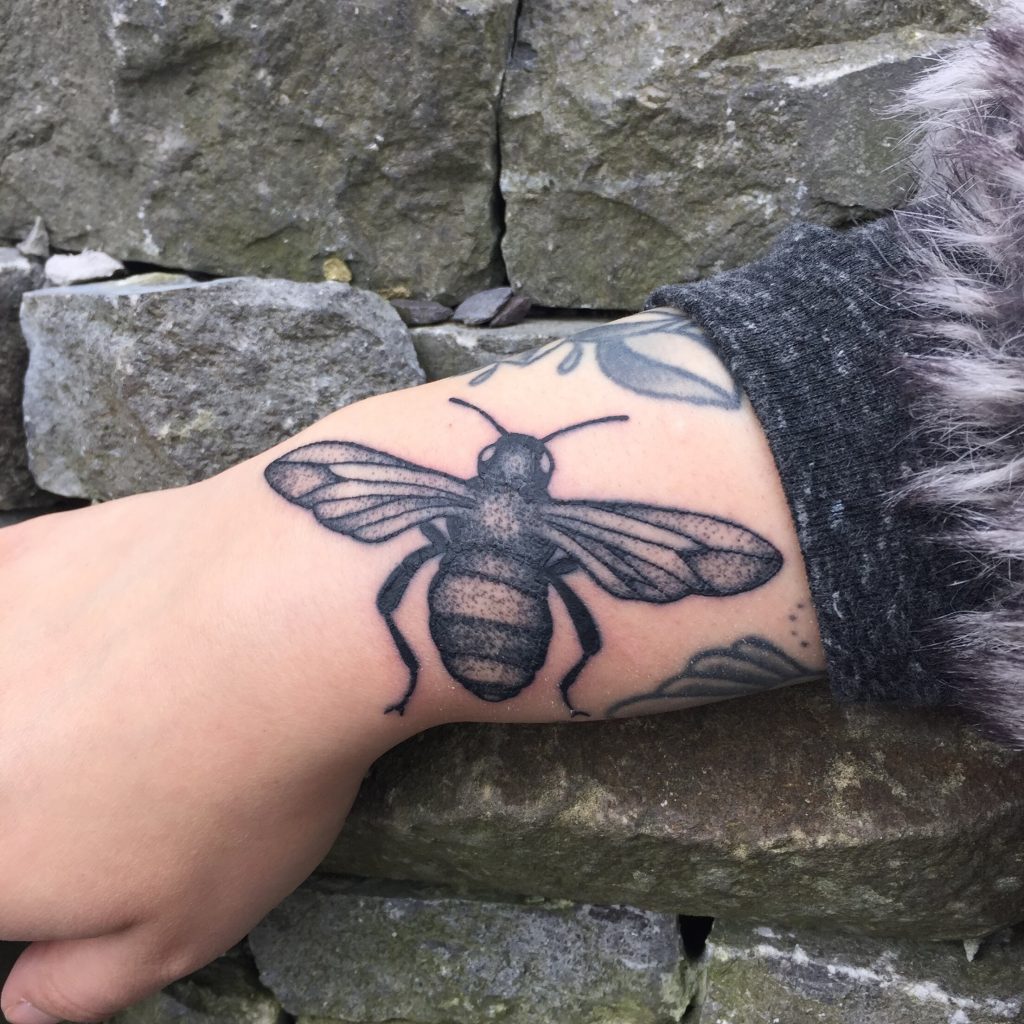 I would just like to say that I'm so pleased to have found Things&Ink – so many tattoo magazines feel a bit alienating and not very relatable to me, but Things&Ink was exactly what I didn't know I was looking for. I love to celebrate how popular tattooing has become among women and how diverse the tattooed community has become. It focuses on art and the expression of ourselves on a deeper level, which as moved on from antiquated views that tattooing was a bit seedy and sinful.