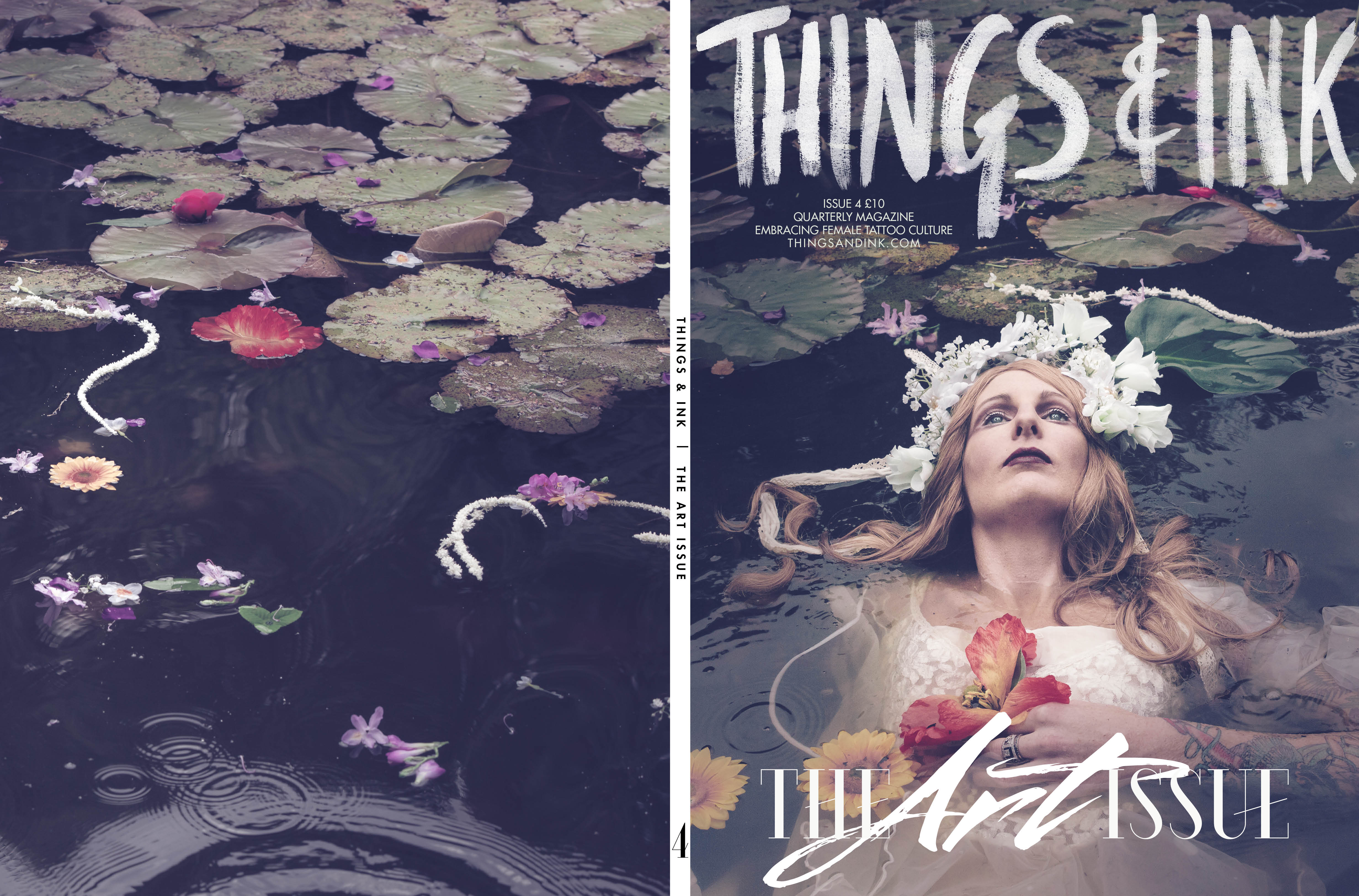 The art issue cover is inspired by Millais' iconic artwork, Ophelia, with tattoo artist Tracy D. Within the magazine are more fantastic recreations of iconic fine art work with a "tattoo twist," along with art historical commentary from Doctor Matt Lodder.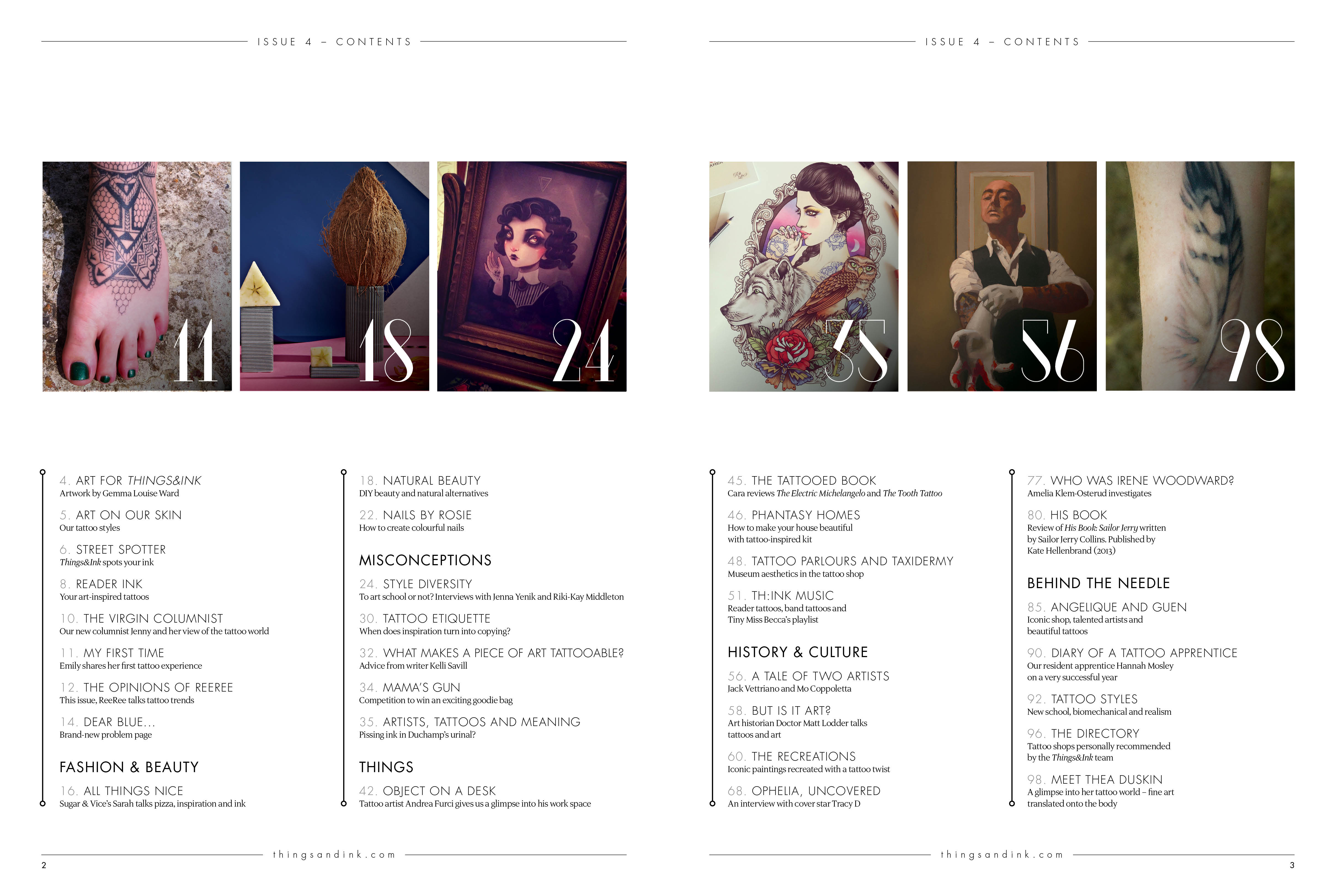 Contents page, click on image to enlarge
The Art Issue covers tricky topics, such as tattoo etiquette (when does inspiration turn into copying?), and tattoos as art. Amongst its glorious pages sits interviews with the iconic Angelique Houtkamp and Guen Douglas, and the relationship between artist and tattoo artist is explored in an exclusive interview with Jack Vettriano and Mo Coppoletta. It also features work from Benjamin Laukis and Andrea Furci.
Buy your copy online from Newsstand