A mobile tattoo parlour has been touring Bristol, encouraging the public to document their tattoos with photographs and share their stories. The project "I Will Always Have You" will be featured in the city's art and culture show and started in Knowle West in June 2014.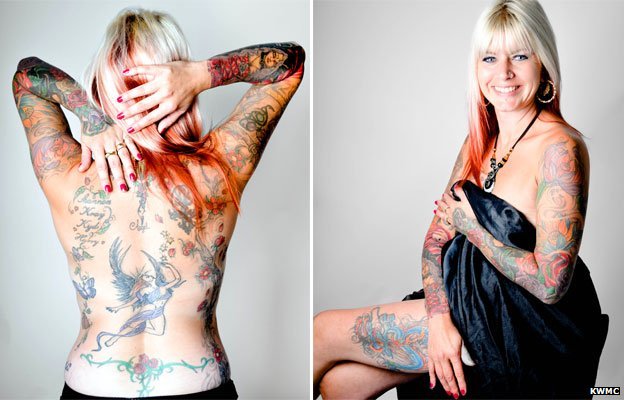 Arts producer Melissa Mean curated the exhibition in order to gather memories and stories behind tattoos to add to growing digital archives.
By exploring the power of personal narratives and the construction of character through body art, we hope to better understand the growing popularity of tattoos across the UK and the richness of Knowle West's tattoo culture.
The exhibition will be on show at Knowle West Media Centre until Christmas. People can add their tattoos to the online archive.
Image and Melissa quoted from bbc.co.uk