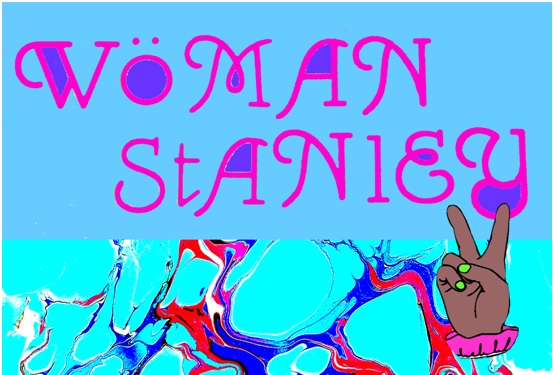 Womanstanley 2 is a one-day-only exhibition that celebrates women from the North of England: past, present and future. The brainchild of like-minded artists Sophie New and Roxanne Ball, friends who met at Leeds College of Art and quickly realised that they both wanted to bring the excitement of pop-up, D.I.Y city art exhibitions, to their home.
Womanstanley 2 will take place on 22 August at Warrington Sports Club, Walton Lea Road, Higher Walton, Warrington, Cheshire, WA4 6SJ. The event costs £3. For more information on the event and to RSVP please contact womanstanley@gmail.com. 
Womanstanley is three years old and so far it has successfully created a platform where creative individuals, living in Warrington and surrounding areas can express themselves, meet like-minded artists and celebrate the talent that is right on the doorstep. It is a space to share creative interests, music and stories with women at the core. Womanstanley started as a legacy to the Women's Art Revolution and continues to grow as more people become involved, making an exhibition from scratch in a location that is a far cry from a traditional gallery setting.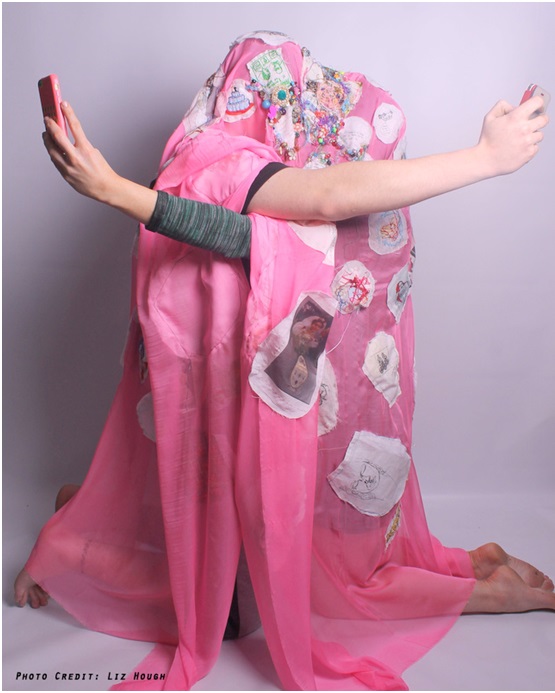 Investment of Exchange by Sophie New
The exhibitors in Womanstanley 2 have chosen diverse routes, from a royal portrait of Cilla Black by Kim Thackeray, Roxanne Ball's portrayal of Margery Booth the Wigan 'Knicker Spy' to Sarah Harris who gives life to 'Sylvia the cyst'. A group of five young women from Priestley College who study dance together, join forces to create a piece for camera on Formby Beach.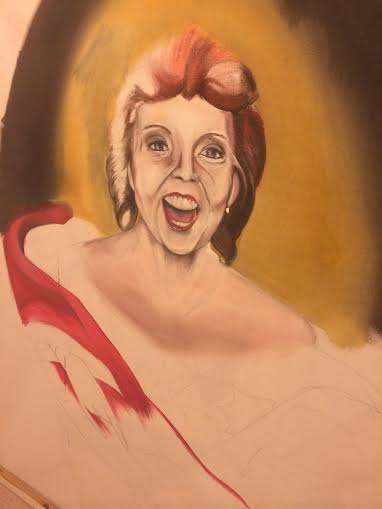 Work in Progress Cilla Black by Kim Thackeray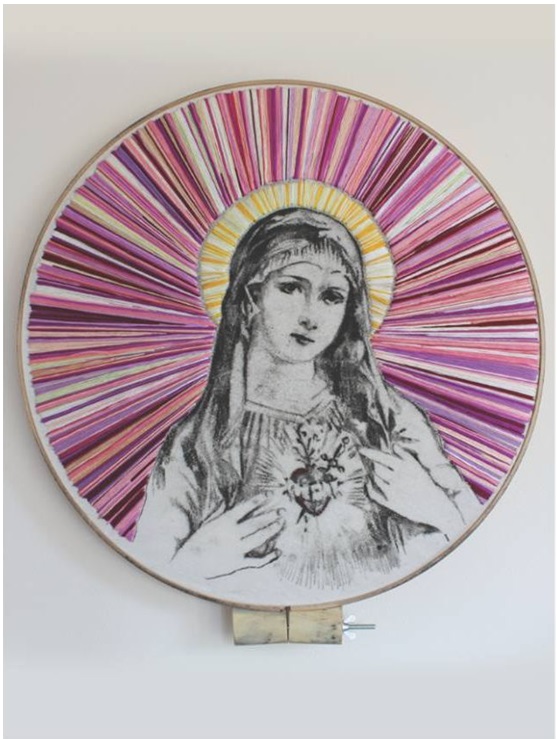 Roxanne Ball
Sophie New, a student studying at the Royal College of Art was inspired by an embroidered wedding jacket from Gujarat for one of her core projects. This jacket led her to investigate contemporary ideas surrounding marriage and relationships. Interviews were carried out with the public and she collected personal stories, photographs and embroideries. With this information new images were created and formed fragments of a new piece of clothing, a veil for two people, of any gender, rather than traditionally just for the bride. Sophie New brings this piece from an exhibition at the Pitt Rivers Museum in Oxford and the audience are invited to add their own marriage stories.
Local Warrington town centre group, Dolly's Sewing School has got involved by making work about the Cockhedge Cotton Mill and members of the Blooming Art group run by exhibiting artist Gail Stubbings are looking into nature / nurture.
Emily Calland
Womanstanley 2 will also see performances from the soulful singer Bella New, 'industrial estate based four-piece', Giest, Bathymetry, an Indie band that sound like 'night time when it's raining and you've forgotten a hat' and Hello Mabel, a 'female acoustic twosome featuring members of Roughneck Riot and Fish Bastard.'
On the day there will be drinks available from the lovely bar staff at the Warrington Sports Club and an arts and crafts stall where exhibiting artists will be selling all sorts of items ranging from Rosa Silva's swimwear, Cat Stroud's satirical gender identity zine to Michelle Price of Kleinemaus'  handmade pencil cases.
Other artists exhibiting include; Beth Davenport, Cameron Brown, Lotte Anne, Natalie Wardle, Alex Dodgson, Lucy Hurst, Lauren Muir, Alanna Heston, Laura Jane, Rachel Haney, Julia Pantkowska, Saffa Khan Isobel Harrop Liz Hough, Tilly Dagnall, Karly McCaig, Becca Hunter, Mary Dickinson, John Dickinson, Jim Williamson, Gordon Firth, Rebecca Smith, Claire Hill, Melpomene, Abbi Hughes and last but not least Womanstanley's Social media specialist Hayley Reid.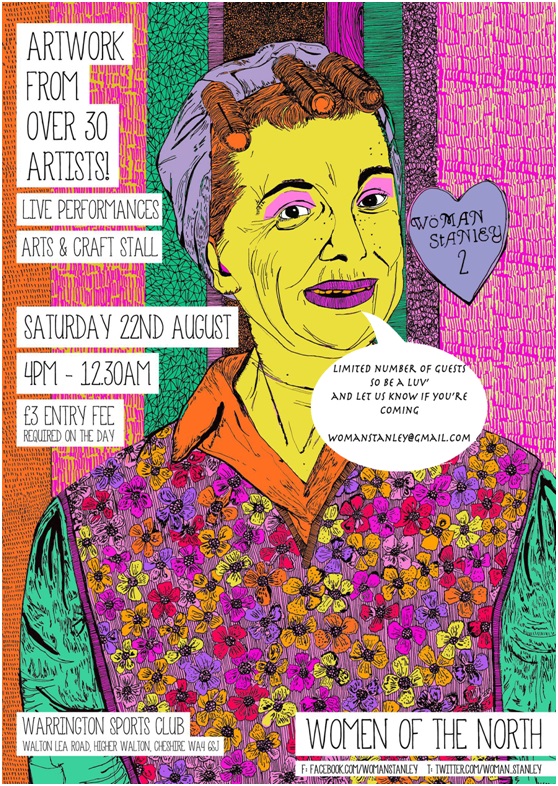 Womanstanley 2 poster, by Emily Calland