22-year-old Jessica Gutteridge is a student and illustrator from York, UK. We chatted to Jessica about her dark gothic film inspired drawings and her tattoos…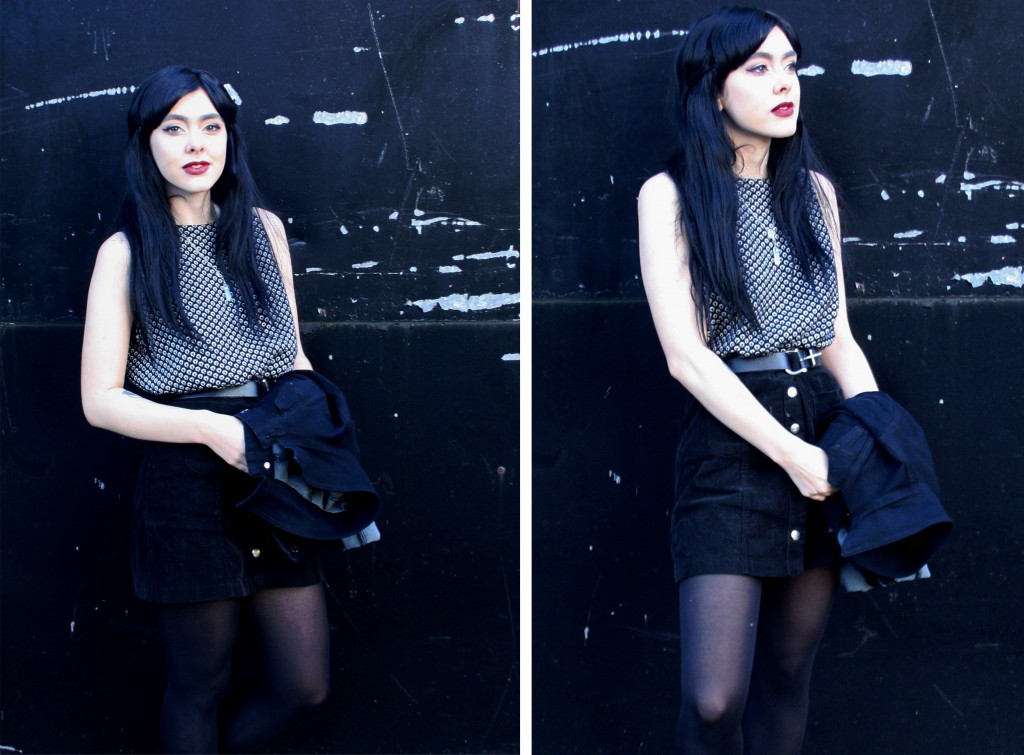 Inspired by Things&Ink Jessica created a tattooed Tiger Lily just for us…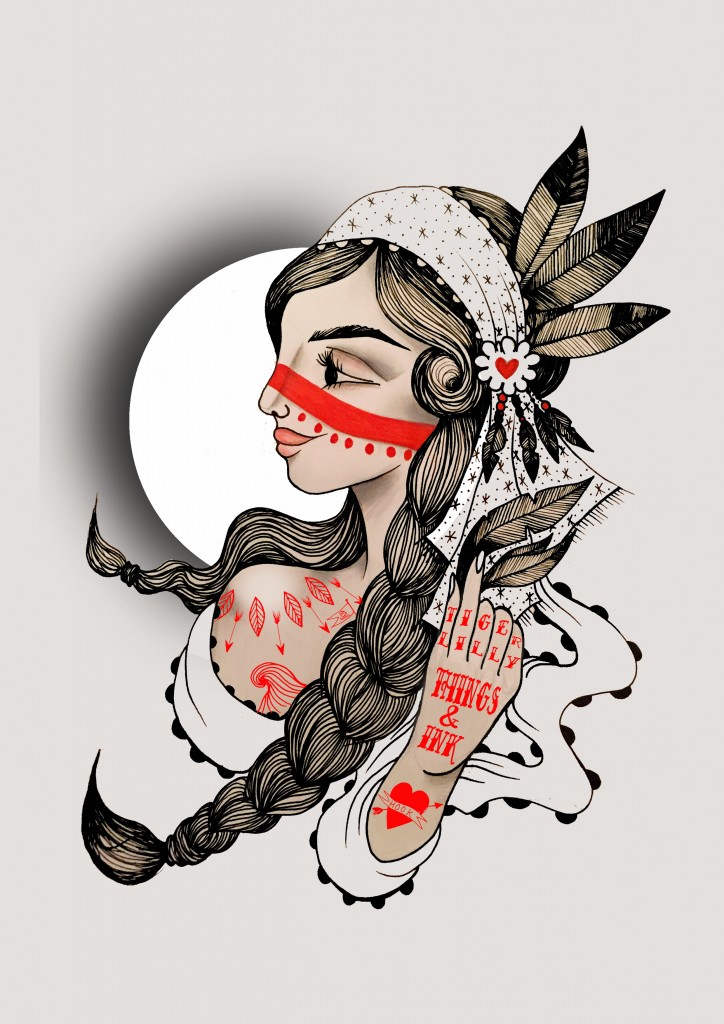 Do you have a background in art? How and when did you start drawing? I've been drawing all of my life, but up until I was seventeen I wasn't very good at it. I took graphic design, illustration, fine art and photography at college, where I was able to develop my drawings to a stage where I could draw a realistic figure. I applied for a fine art course at university because I knew there would be no boundaries to artwork I made. I've found with fine art they really push you to not do illustration, so I keep my university work very separate to the illustrated prints I put out into the world. Weirdly I never though I wanted to be a full time artist even with taking all those creative subjects, only until I created my online store Jgdrawings in 2014.
What inspires you? I absolutely love everything gothic, mythical and mystical, especially in films! I'd say film culture is my biggest inspiration, along with the tattoo world. I've always loved films and especially the old ones like Beetle Juice, Lost Boys, monster squad…anything before 1999. When I started illustrating my family and friends always said my designs would make great tattoos, I guess that was what made me realise my style of drawing and where I find inspiration from. I tend to always be attracted to colourful pieces of art and tattoos but always draw black and white pieces and get black and white tattoos!.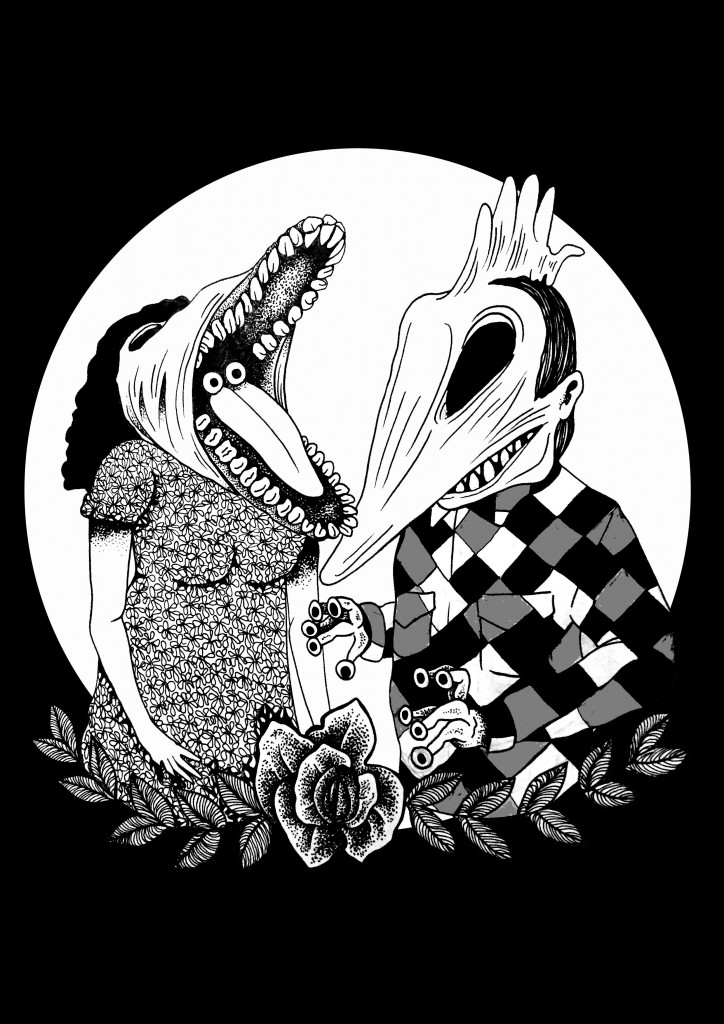 What medium do you use? How do you create each piece?  I always use pen or black ink to draw my illustrations, but as of this year I've started to branch out and create art using other mediums I love, such as acrylic paint, watercolour and embroidery. When creating a piece I start making shapes using pencil to get a composition/scale going, then I use pen for all the finer details. A fine marker for lines and then usually a 0.2-0.5 ink pen tip for the detail and dots. I love crossing dotwork with watercolour, you get the fine cluster of detail from the dots with the wash of colour poking out! Everything I do is hand drawn and then I edit it on photoshop. I've started also doing needlepoint and sewing little characters, it's a medium I touched on at university and really enjoyed.
What kinds of things do you draw? I draw whatever I'm inspired by, whether that be a character from a film, to flowers, animals, mandalas, palmistry bits. I follow popular culture and if anything pops up that speaks to me, I go with it. Yesterday I sat on a plane watching Peter Pan and needed to draw a Tiger Lily character, that same day I read through the Love copy of Things & Ink and needled to draw myself some lovey dovey bits! I am always open to anything so custom projects are perfect, I've drawn logos, website bits, present prints, cards and family portraits for customers and its great!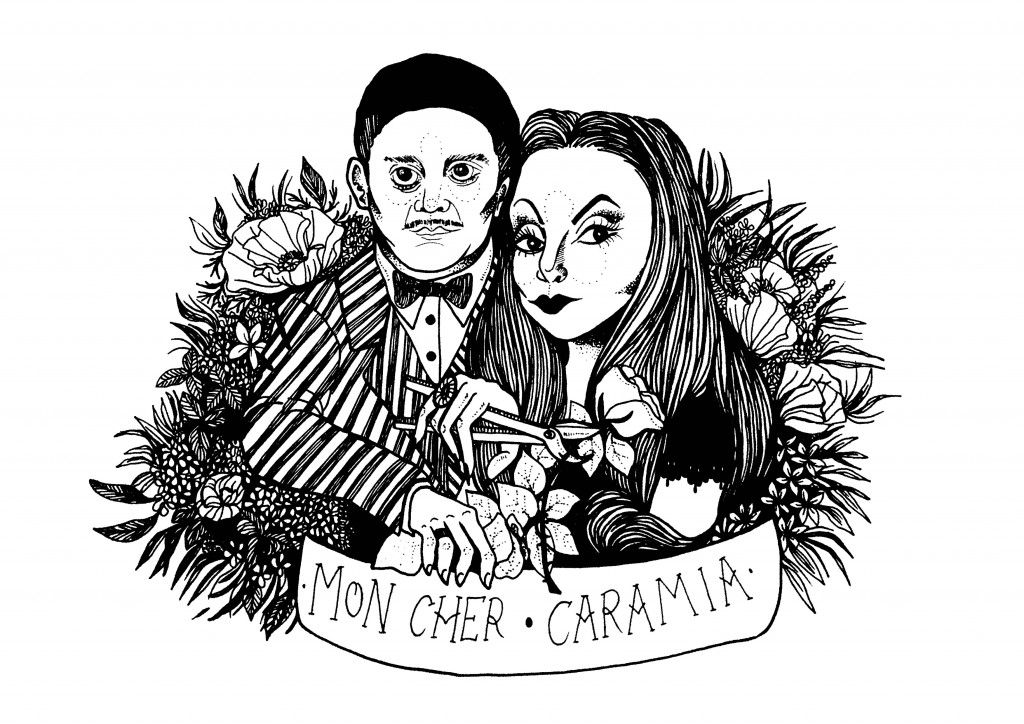 Describe your style, has it changed? In drawing I've always used pen. My style is still quite gothic with the characters I draw, the black and white print but just of late I've wanted to branch out with new content that I'm getting into. I want to make more pieces with colour, I love the shades of acrylic paint I have so really positive, bright illustrations would definitely be a huge change.
Do you admire any other artists, do they influence your work?  The artists I get inspiration from are feminists such as Louise Bourgeois and Sarah Lucas, but when it comes to me physically drawing I get my inspiration from tattooists. Instagram is a great platform to view art constantly, keep up to date with my biggest inspirations in the tattoo world such as Alex Bage, Cassandra Frances Arianna Fusini, James Armstrong, Thomas Bates, Mister Paterson. Obviously there are so many more, but every time I see a new upload I just want to grab my pens and doodle all day. Definitely yes, I'd say they influence my work in the sense I want to also get to their level of mastering a craft, or more so style.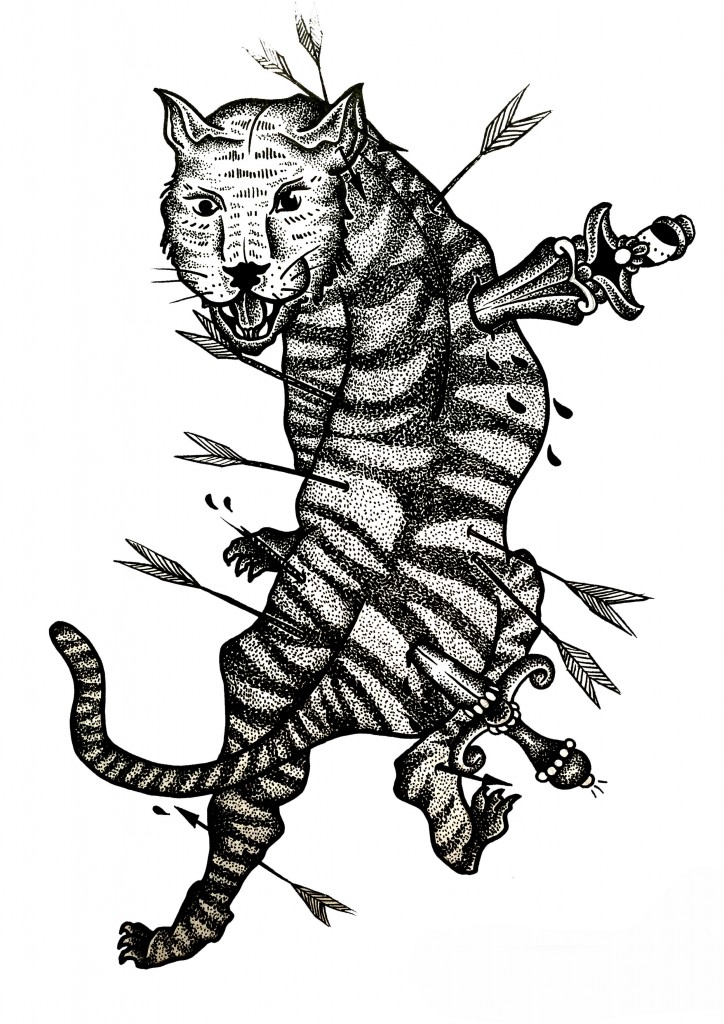 Can you tell us about your tattoos? What was your first, do you still love it? How do they make you feel?  I have three in total, a big leg piece right on the shin, a cobweb on my shoulder and a pair of plastic Halloween fangs on my arm! The fangs were my first tattoo and I absolutely love it, it reminds me constantly of my favourite time of the year. I got it when I was 19 and it's still in great condition, it was the perfect time for me to get a tattoo and I love to show it off. My tattoos make me feel great, like I have a style of art which I am passionate about forever on my skin.
Do you do commissions? Where can people buy your art? I certainly do! My art is all available on my big cartel Jgdrawings, where I sell pre-made art prints, custom one off prints, t-shirts, tote bags, embroidery pieces and stitched dolls. For commissions and any other enquiries I am always reachable at jessicalgutteridge@gmail.