Our guest writer Katie Houghton shares her favourite botanical tattoos…
It's been scientifically proven that being around plants improves happiness, lowers anxiety, enhances your perception of space and positively adapts the air around you, so getting tattoos of plants must make you almost goddamn invincible, right? Botanical tattoos are peaking in popularity right now, and I wanted to create a list of some of the best trailing their way across Instagram.
The work of Poland's Joanna Swirska almost feels like the art of screen-printing meeting skin. Layered and beautifully toned, I love how she's blended the shape of snaisl and snippets of foliage into something solid yet sweet.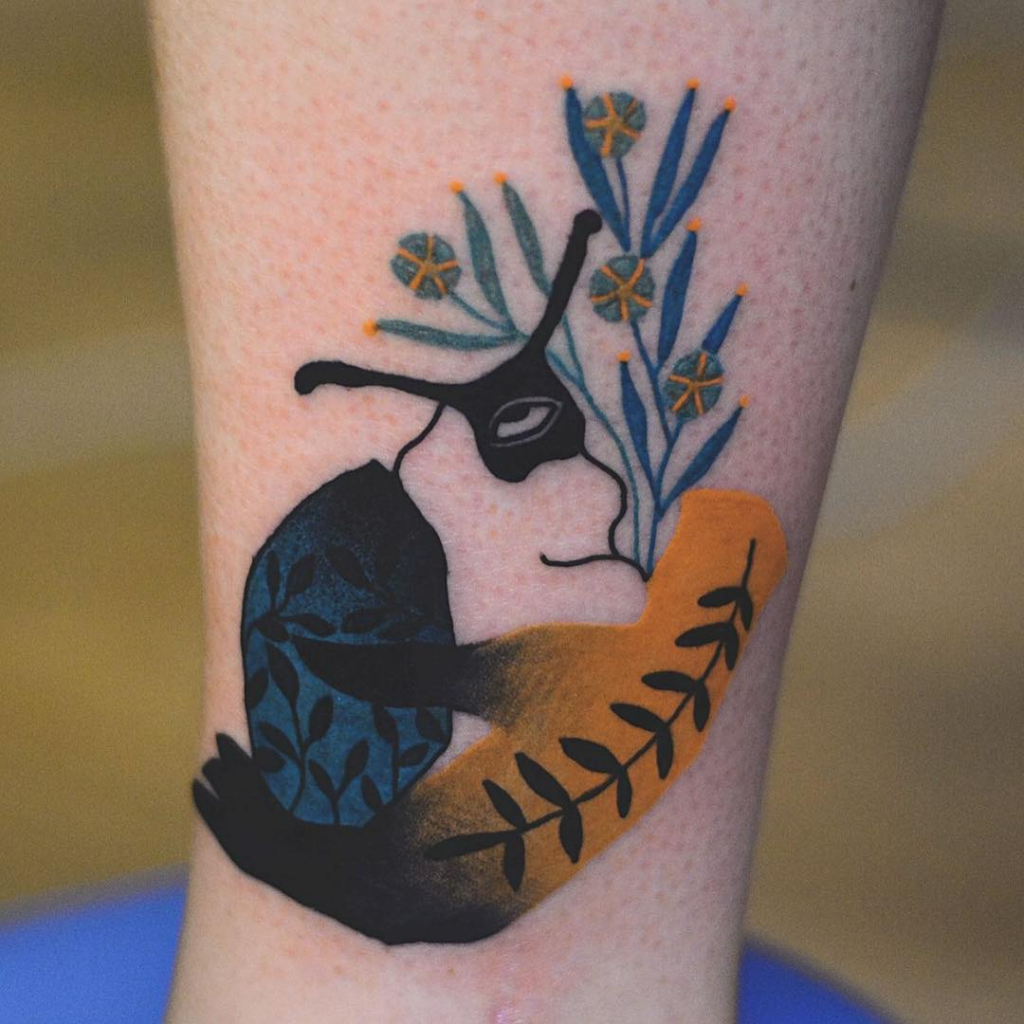 The tone of her client's hair in contrast to the blackwork. The perfect alignment of the tattoo. The soft botany alongside the dauntless lines and thick shading. The fern. The fern. The fern. Yes, this is a love letter to Kate Scully.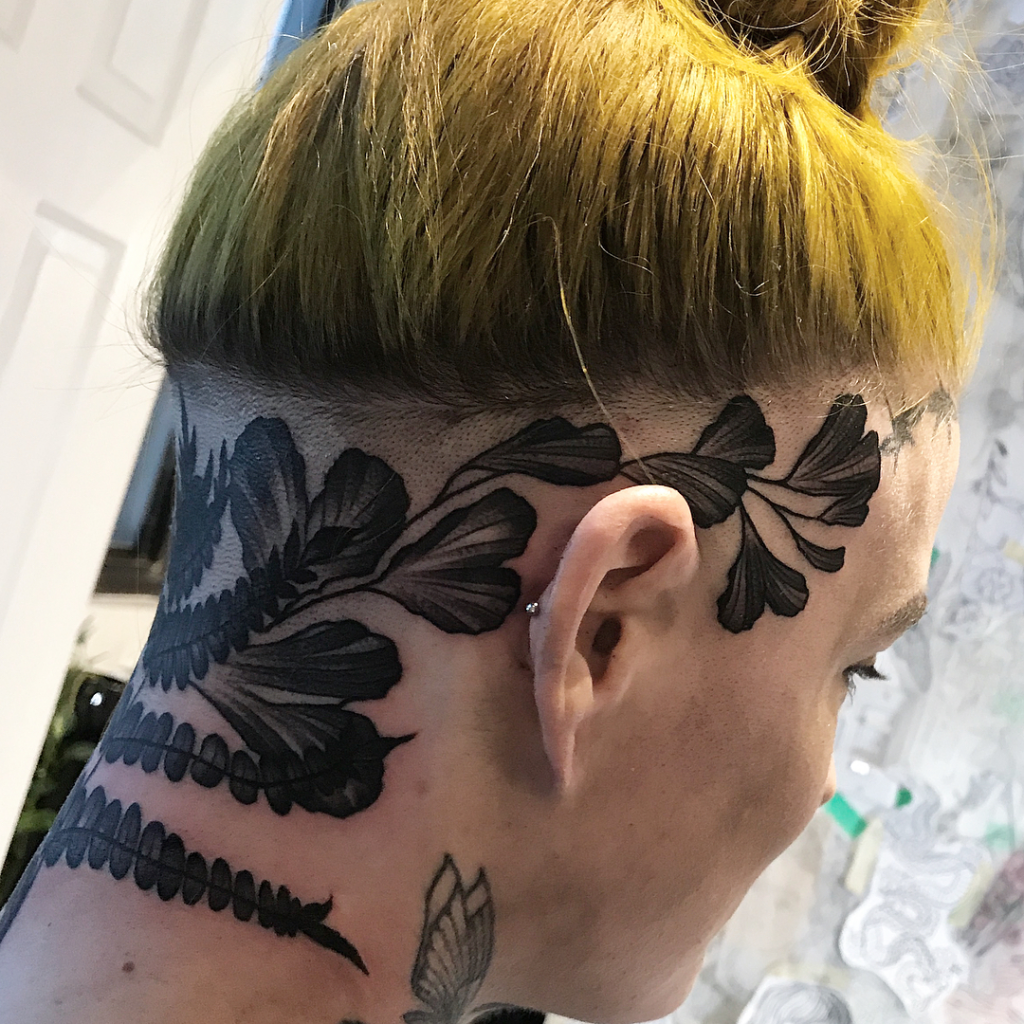 If you're tattooing monstera deliciosa you're probably already catching my eye in some capacity, but it was the shell and the dotwork that meant Britt's botanical work found its way onto this list. From the blanketing of leaves to the stippling of tone, this is an undeniably pretty piece.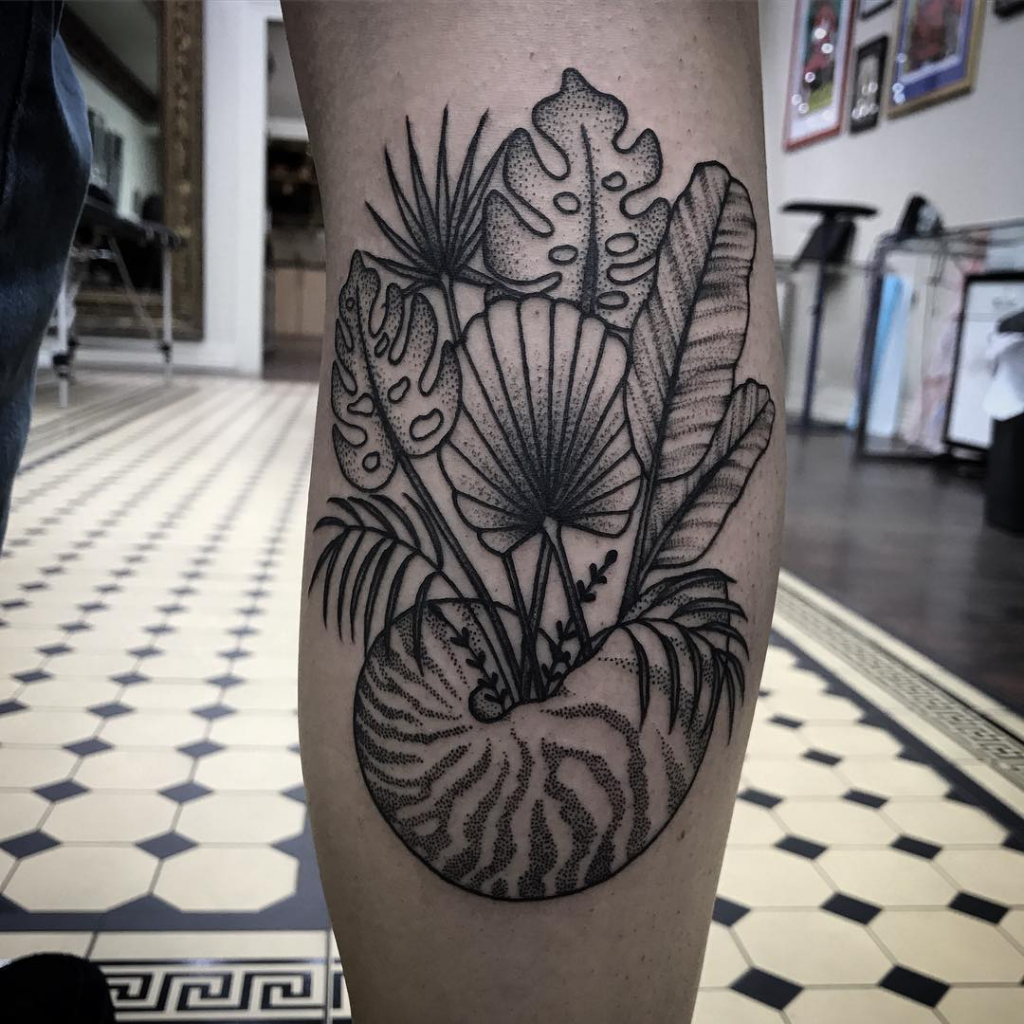 Resident at Gastown Tattoo Parlour in Canada, Nomi Chi makes no apologies for her work, going big and certainly not going home. Catching my eye for all the right reasons, this is a stunning example of torso tattooing, giving botany the domination it deserves.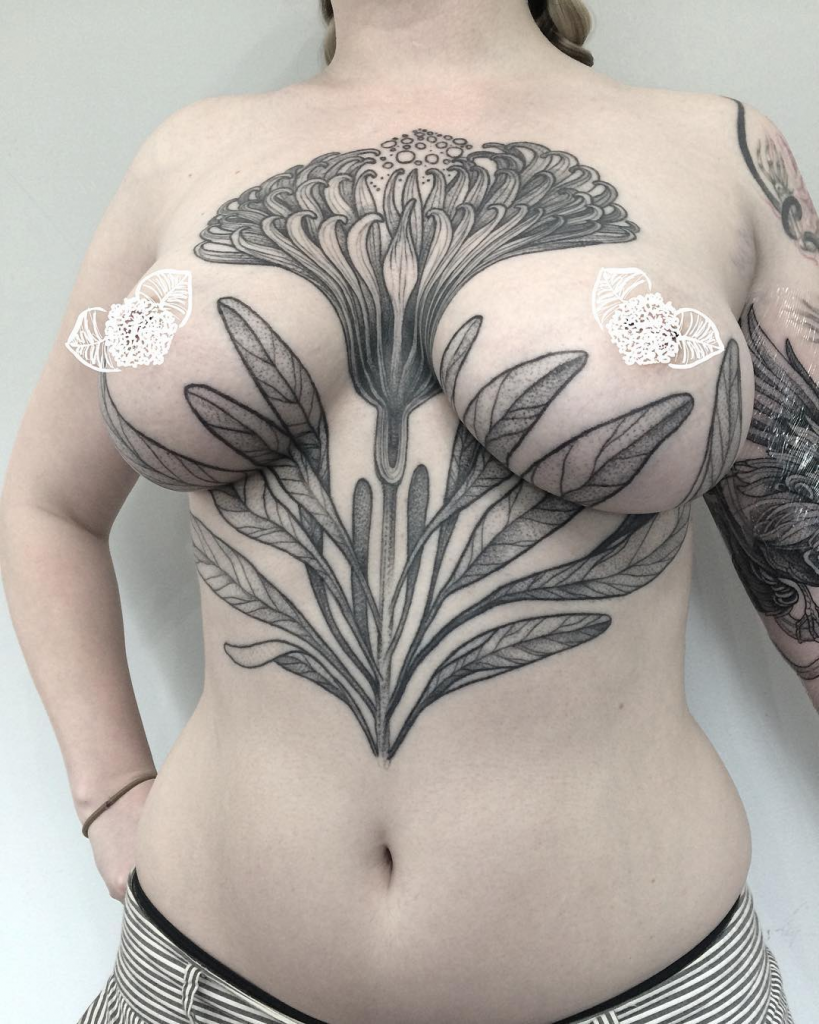 A Sydney kid, Alexis Hepburn does botanical tattoos in a distinct, bold and unafraid fashion. Clearly inspired by the lines of 50s sailor tattoos, Alexis has taken this classic style and switched it up, giving the flora an ornamental and pretty edge.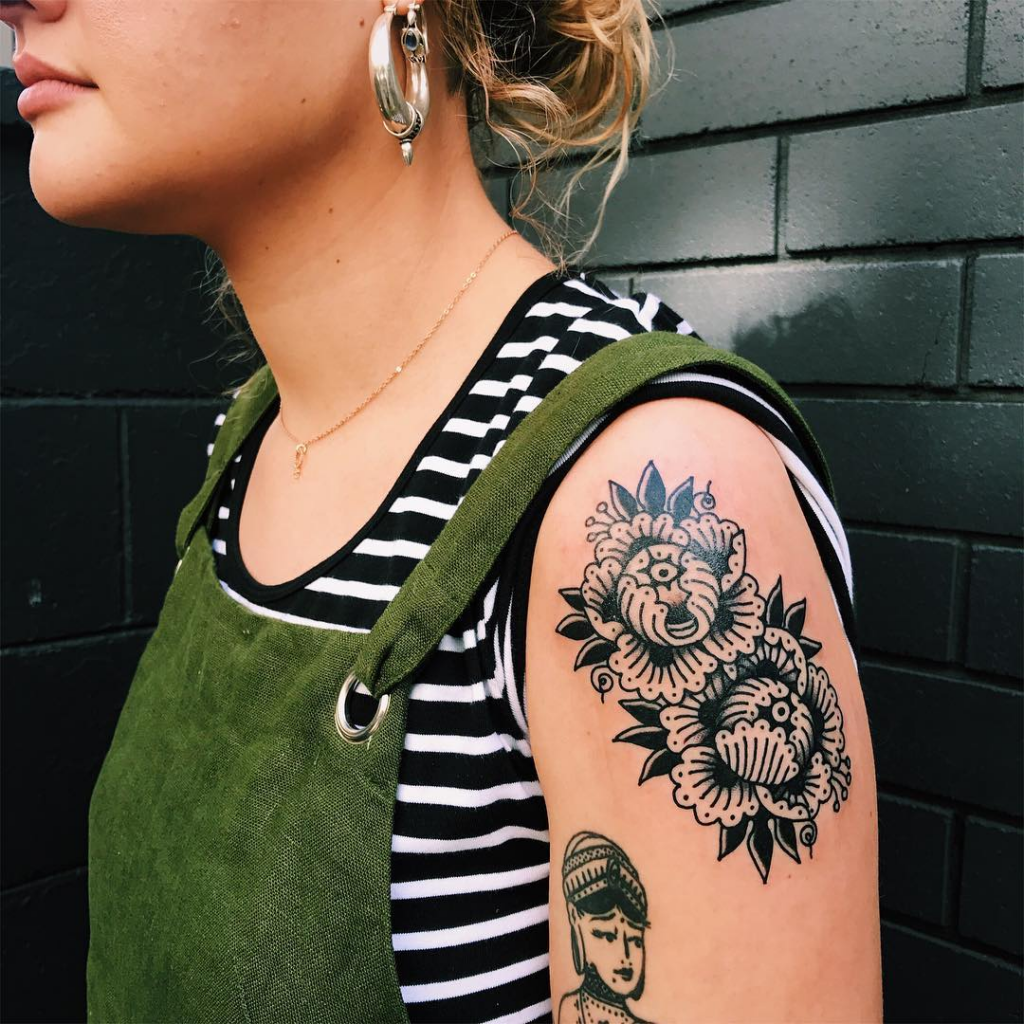 Sticking it out in Stockholm, this work by Instagram name Pastilliam is as distinct as they come. With those thick lines juxtaposing the lushness of leaf, I love how this artist has pieces that you'd be able to spot a mile off.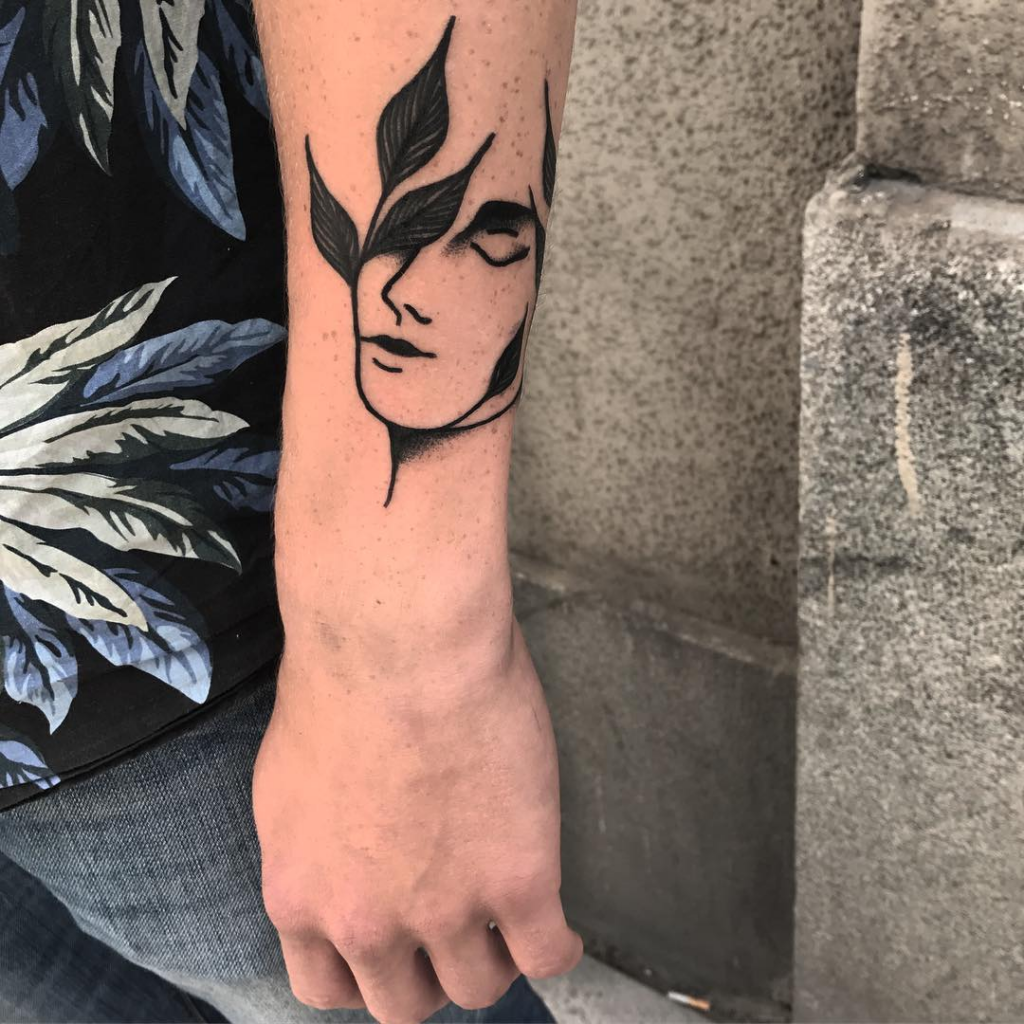 Fine, I'm biased. Having been tattooed by Lilly already, it's pretty easy for me to champion her work, but you only have to catch her on Instagram to see that she's the queen of clean botany, with some of the most polished lines in the business.