Our guest writer Katie Houghton shares a nest of snake tattoos…
Some may be ferocious. Some may be poisonous. Some may be the stuff of nightmares. And some may be a two-headed force of freaky nature. But if there's one thing I know, it's that snakes look great as tattoos. I never thought I ever wanted one before, but the fluidity of the lines and the eccentric patterns have made me go full circle this year, and I'm hoping I can get a little bit of blue blood before 2017. With that in mind, I went on the hunt for six of my favourite snake tattoos, from the delicate to the deep.
Illegal Bodies, Germany
This guy might be the smallest on the list, but he's ultimately the cutest. Brought to you by Germany's Illegal Bodies (a handpoke and henna artist), I love how delicate and plotted the design is alongside the dainty star additions.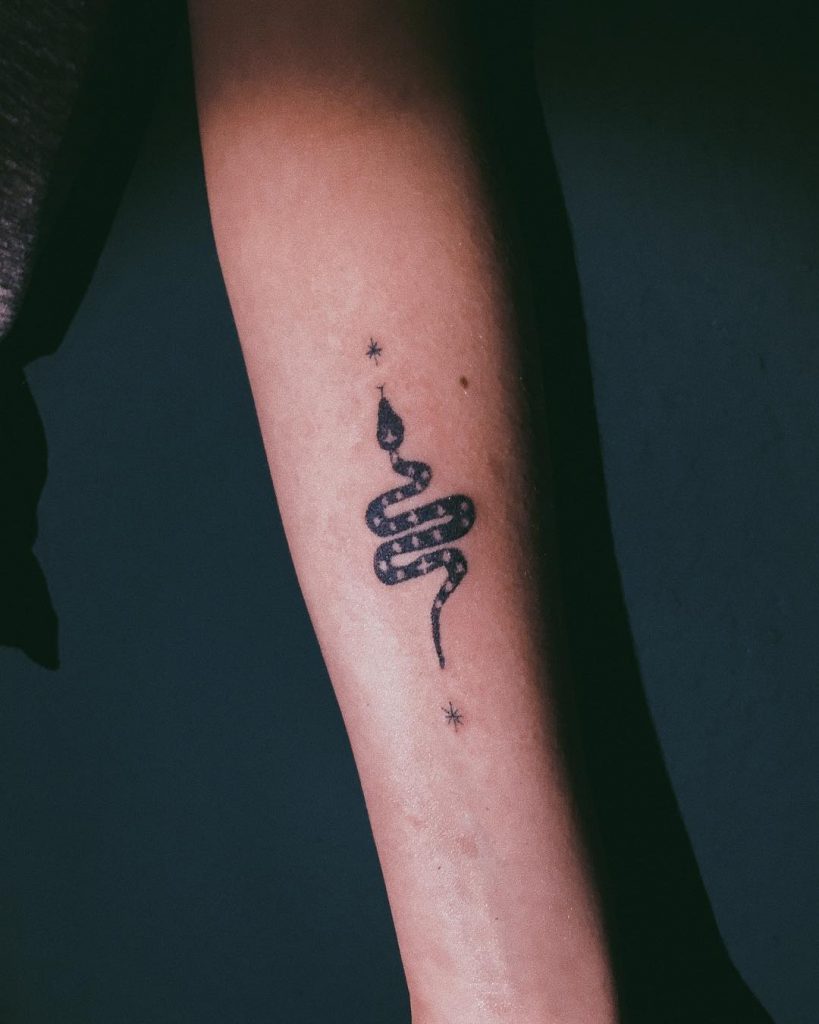 Jess Brown, Salem MA
This is the most colourful addition to the list, but it's one with the most depth. Hailing from Massachusetts, Jess Brown uses deep tones and rich shading to add an almost cutesy appeal to this sword creeper.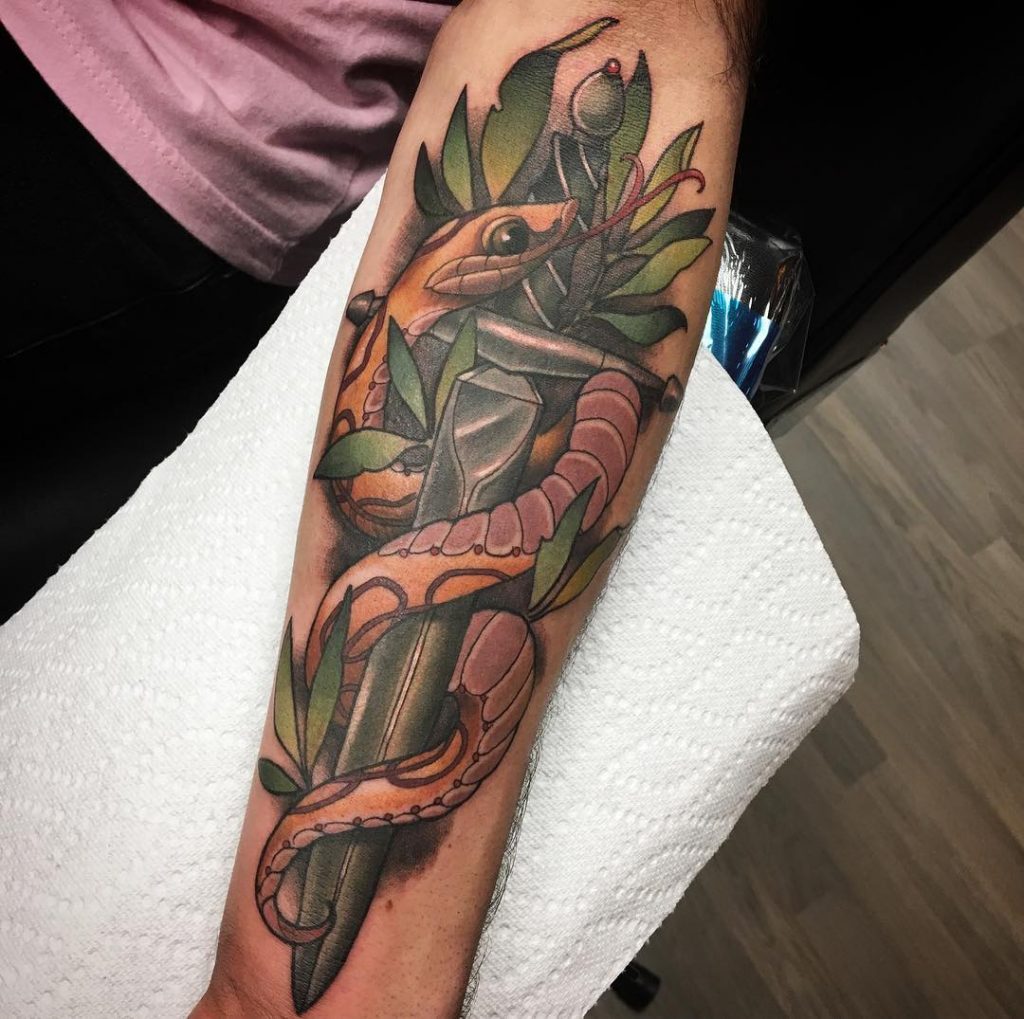 Matilde Masi, Italy
Snakes are intricate animals, and not just because of their ability to trick you into biting through the apples of Eden. Brought to you by Italy's Matilde Masi, I not only love the position of this piece, but the attention to lines and spacing are second to none.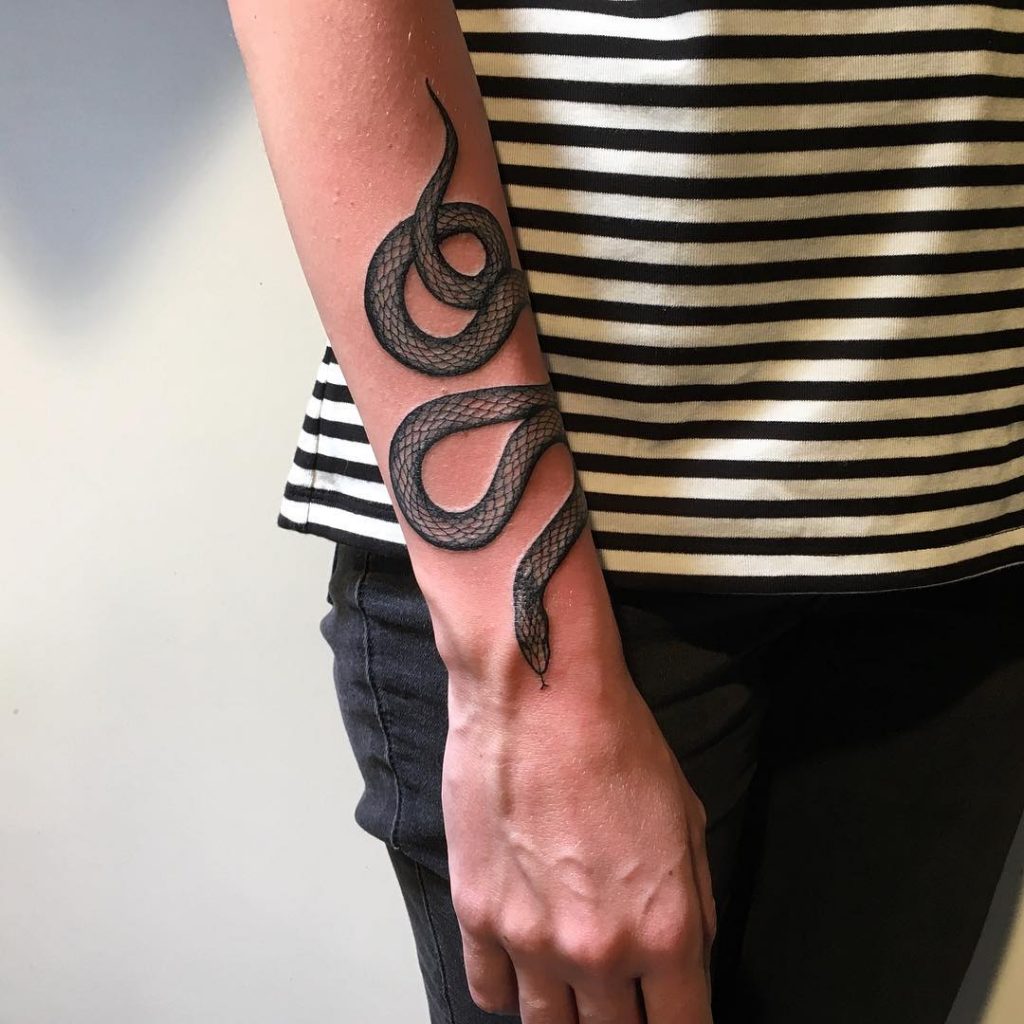 Martín Funcasta, Barcelona
If you didn't know you needed a tattoo of a smoking snake before, you do now. Courtesy of Barcelona's Martín Funcasta, the cutthroat lines, harsh edges and thick shading add a stark originality to the design.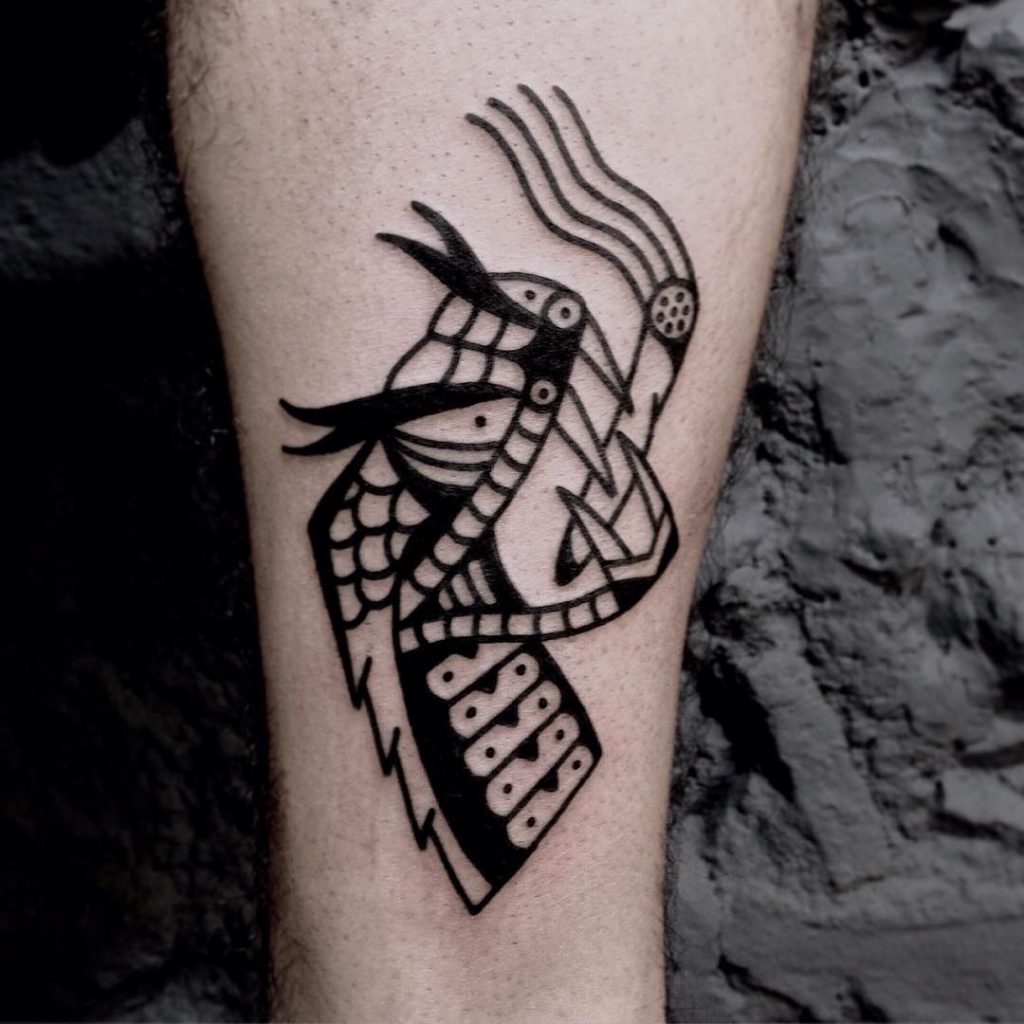 Mirkosata, Milan
One of the biggest names on this list, Mirkosata is no stranger to snake designs, as they're practically all he tattoos. Clearly detailed to the extreme, his work is clean, it's elegant, and it's putting these blue blooded babes at the forefront of everything.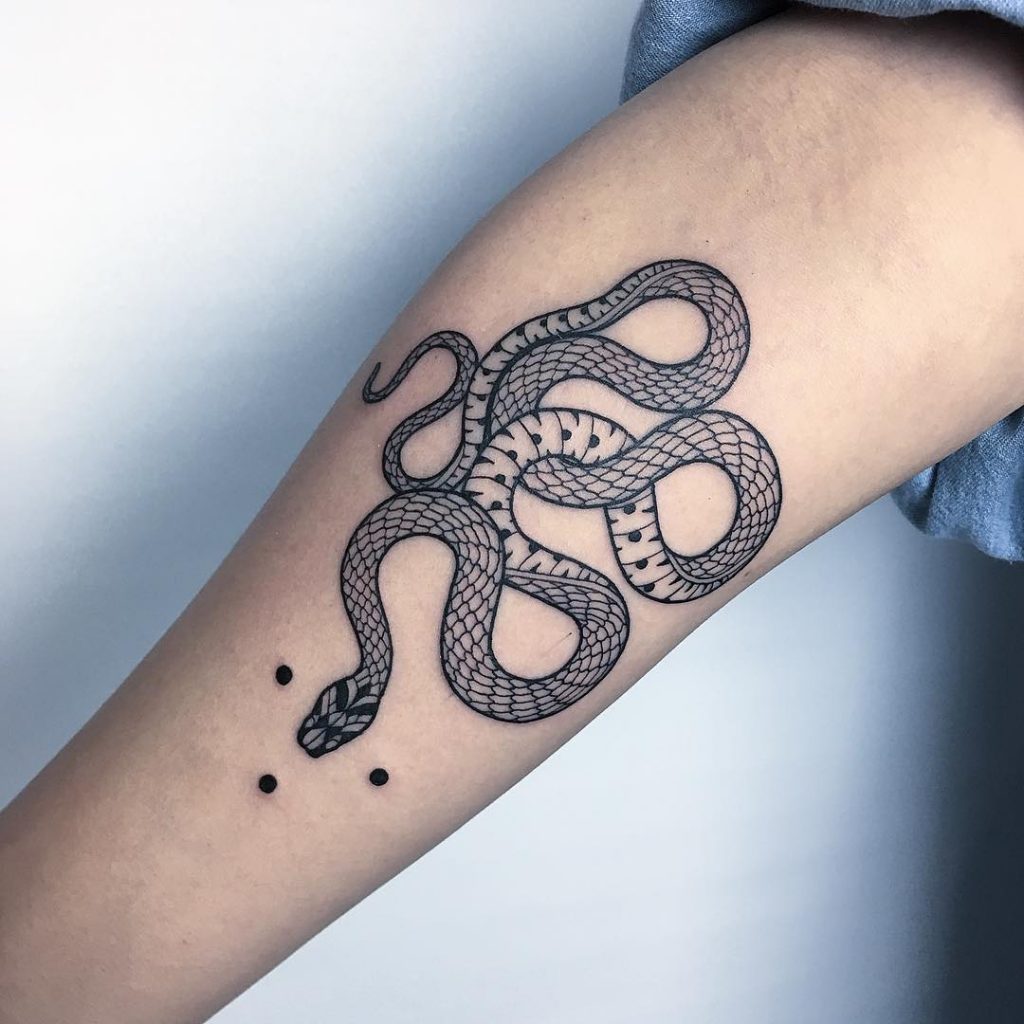 Cheyenne Gauthier, Montreal
The final tattoo on this scaly list- Cheyenne has blackwork that will have you scrolling his Instagram for hours. With depth and almost a sad tone to the work, this snake piece is elevated by the shading and the coffee branch.