We chat to 24-year-old Chris Green, who tattoos out of Redwood Tattoo Studio in Manchester about his love for anything out of the ordinary, his guest spot plans and his own impressive tattoo collection…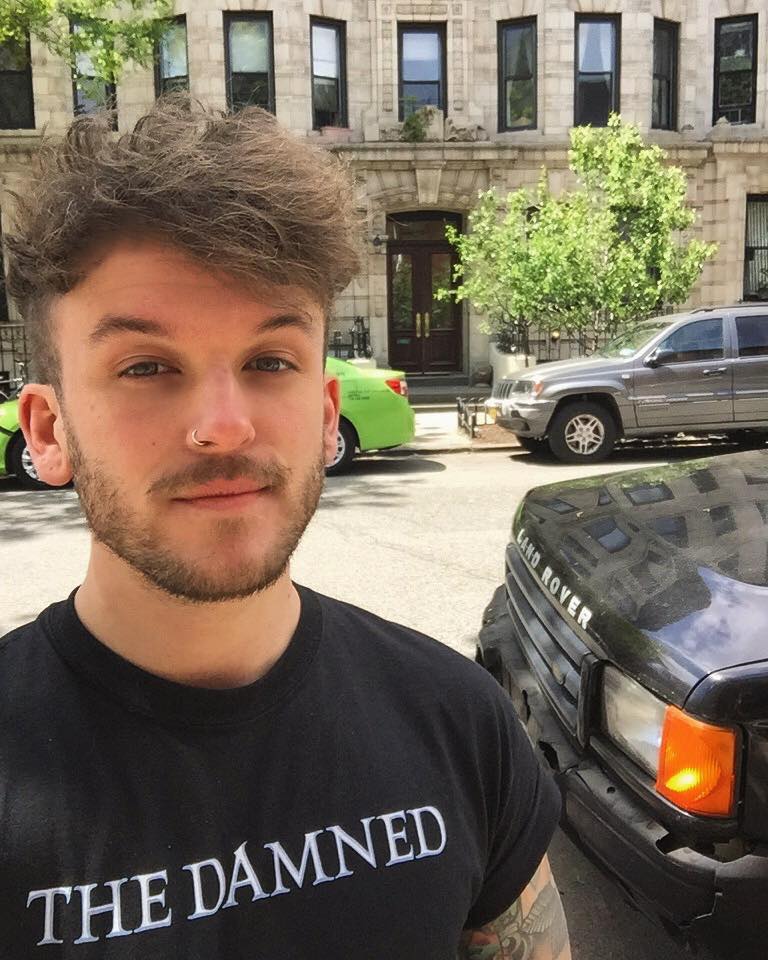 When did you begin tattooing? I've been tattooing full time for three years since finishing my apprenticeship, so I still feel very new to everything!
What inspired you and what drew you to the tattoo world? I grew up playing in bands, drawing and writing music. I came to realise that there wasn't much chance of  me making a living in the music industry and what little money I did have I spent on getting tattooed. I think I needed a career that was still creative, but one where I could be my own boss and work for myself. Tattooing was perfect, I just wish I had thought of it sooner.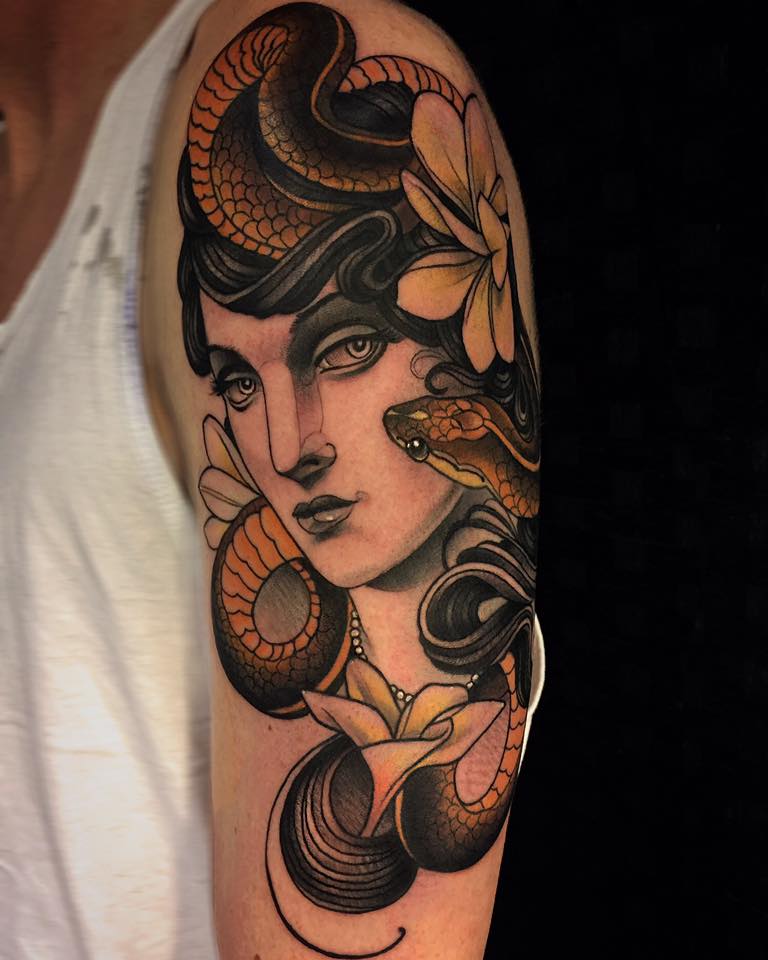 How would you describe your style, has it changed? My favourite style of tattooing is traditional and that's what I started with. I love tattoos that actually look like tattoos so I try to keep the traditional structures of tattooing in my work whilst showing my love for classical art in my designs.
What would you love to tattoo? What do you particularly love doing? I feel as though I'm quite lucky, as people ask me to do some amazing pieces already, but my favourite things to draw are probably ladies, animals and anything out of the ordinary or a bit weird. I've also been enjoying working on big projects like backs and fronts recently, I'd love to start more!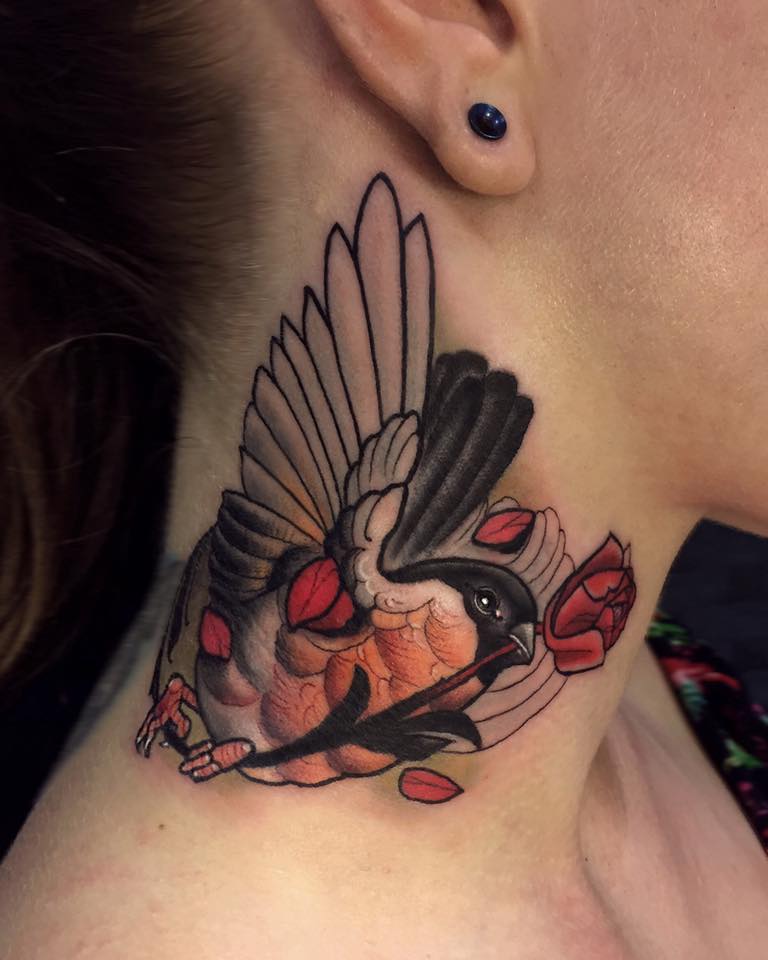 What inspires your work, do any other artist influence you? I've always been mostly inspired by classic art – the Renaissance and baroque periods in particular. I spent some time in Italy and Greece last year and I was fascinated by the architecture and sculptures. I came back to England with tons of amazing references and spent the rest of that year trying to include stories and mythologies into my work. I'm always looking for new inspiration and often find it in the most basic everyday things. Of course, a bunch of tattoo artists also inspire me too!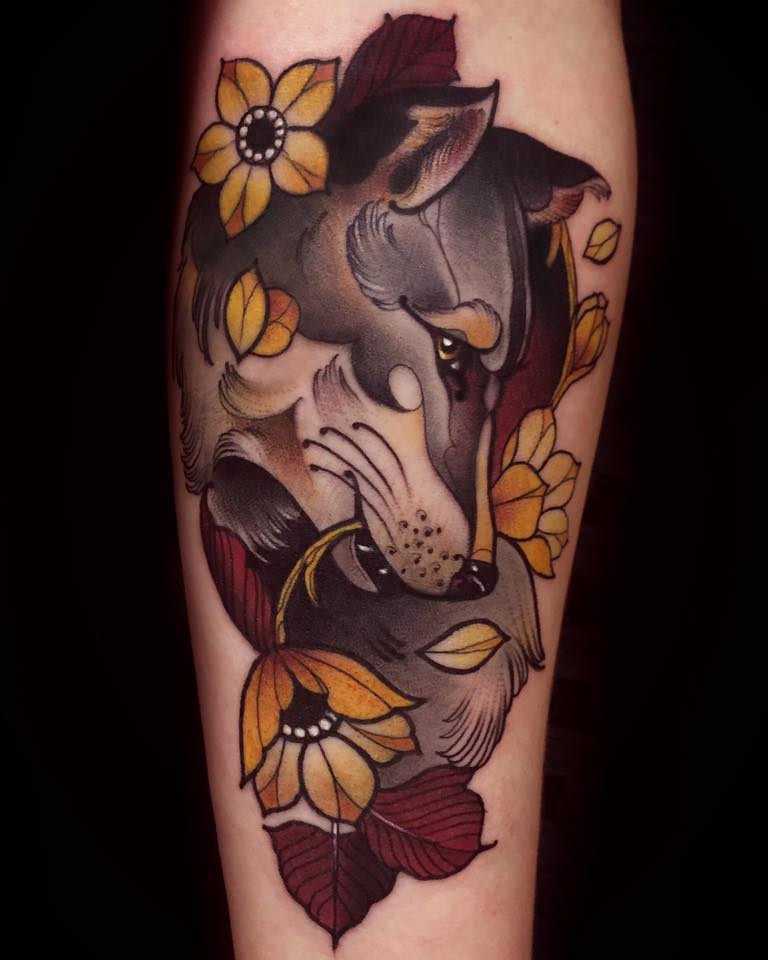 Do you have any conventions or guest spots planned? Conventions and guest spots aren't my strongest points (and by that I mean I don't really do them), but I would love to start travelling more. I did my first guest spot a couple of months ago at Jayne Doe in Essex to see how much I'd freak out, and I did majorly (mouth full of ulcers, ate half a slice of toast over three days). Everybody was nice there and I became good friends with Becca who owns the shop so I think that helped. I'll be making regular(ish) trips back there, next being in October. I'll be at Salon Serpent in Amsterdam in September and hopefully working the next Brighton convention. Also I'm in the middle of figuring some dates out for a few spots in America next year.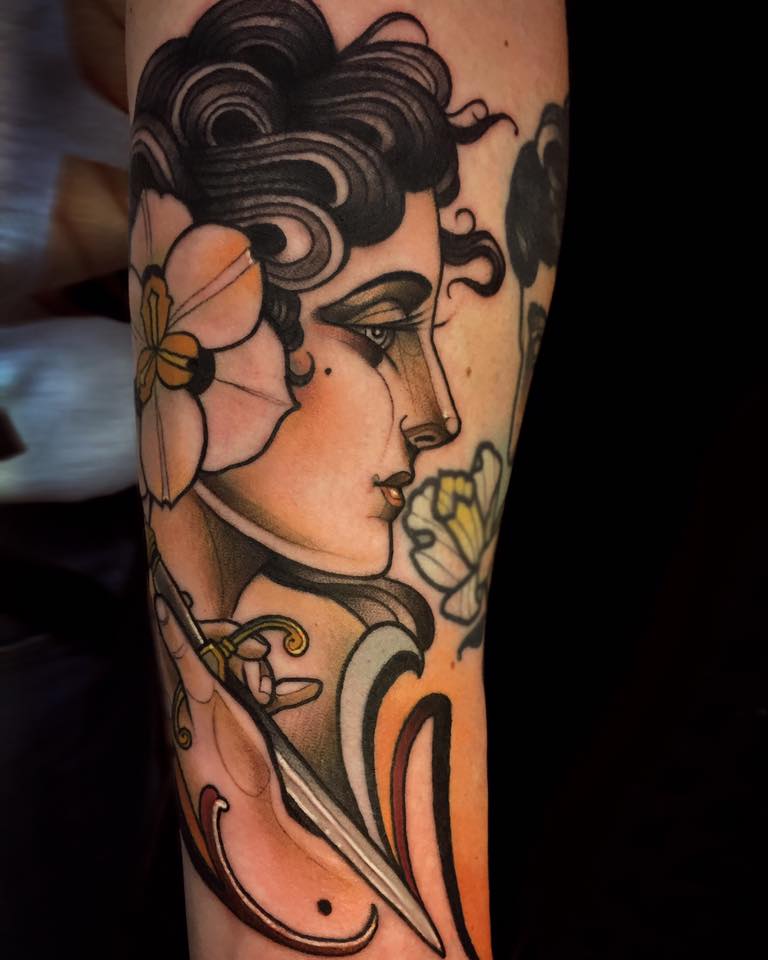 Can you tell us a little bit about your own tattoo collection? I've been lucky enough to get tattooed by some great artists (probably forgot a few) such as Eckel, Mitch Allenden, Dan Molloy, Cassandra Frances, Ashley Love, Alex Bage, Lars Uwe and Lauren Sutton and Dale Sarok who I work with. I've pretty much always given each artist complete freedom so I have all kinds of subject matter. Lars has tattooed probably the majority of my body and I imagine he'll probably tattoo what's left, which scarily isn't as much space as I thought.