We spotted the work of 22-year-old tattoo apprentice Tammy Bestwick on Instagram and instantly loved her traditional style tattoos. We chatted to Tammy to find out more about her life as an apprentice at Black Rose Tattoo, Barnstaple, Devon where she works…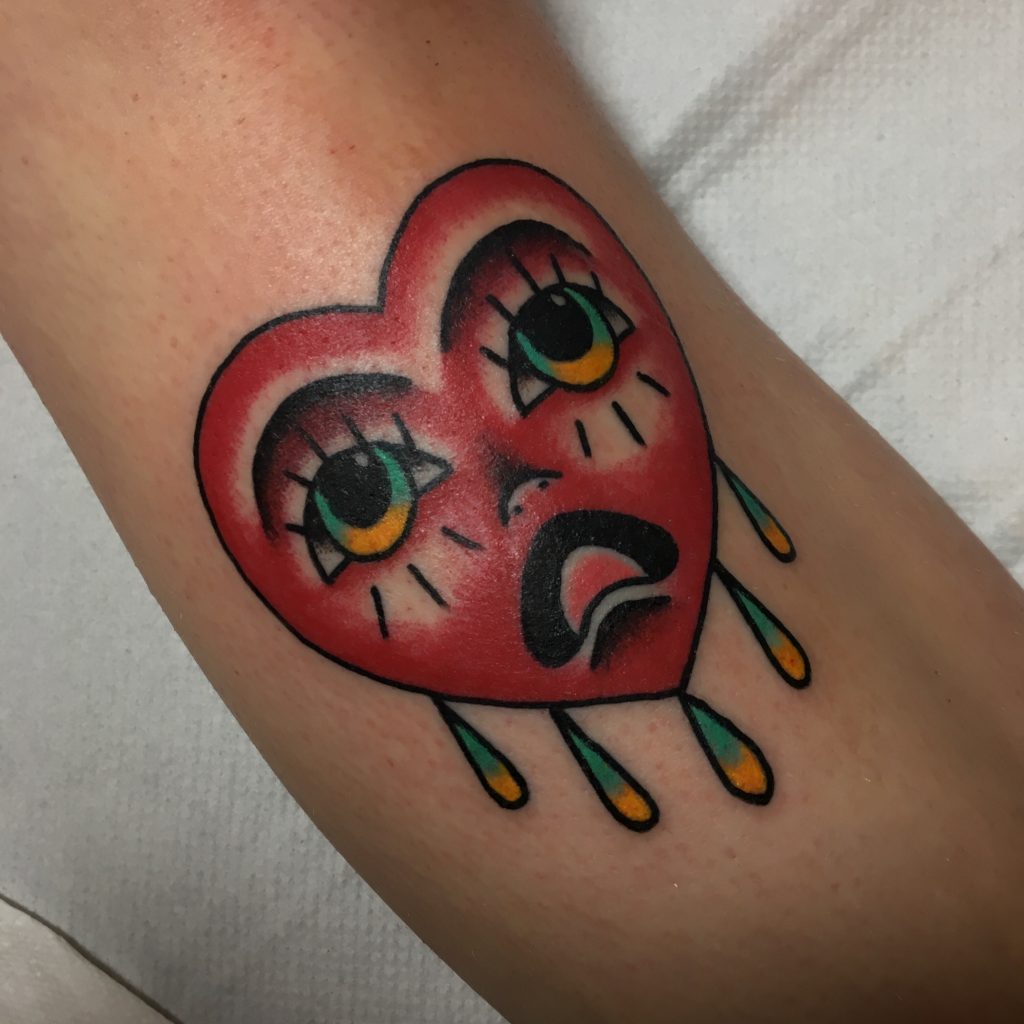 How long have you been tattooing? I worked at a tattoo shop in Exeter doing my apprenticeship for two years. I got to do a few small tattoos here and there but it's only really since working at Black Rose that I've been able to tattoo regularly. I started working at Black Rose back in June so it's just going into six months of tattooing now!
What did you do before? Do you have a background in art? My first job was selling tickets at a zoo. Straight after that I started my tattoo apprenticeship for two years, I did a couple temp jobs where I made some of the most wonderful friends who still come and get tattooed by me now! I studied art at GCSE and A-level but I didn't find it overly enjoyable, it was more about looking deep into the meaning behind why a square could've possibly been painted green and writing essays than actually being artistically creative. It was only since leaving college that I started to draw what I enjoyed.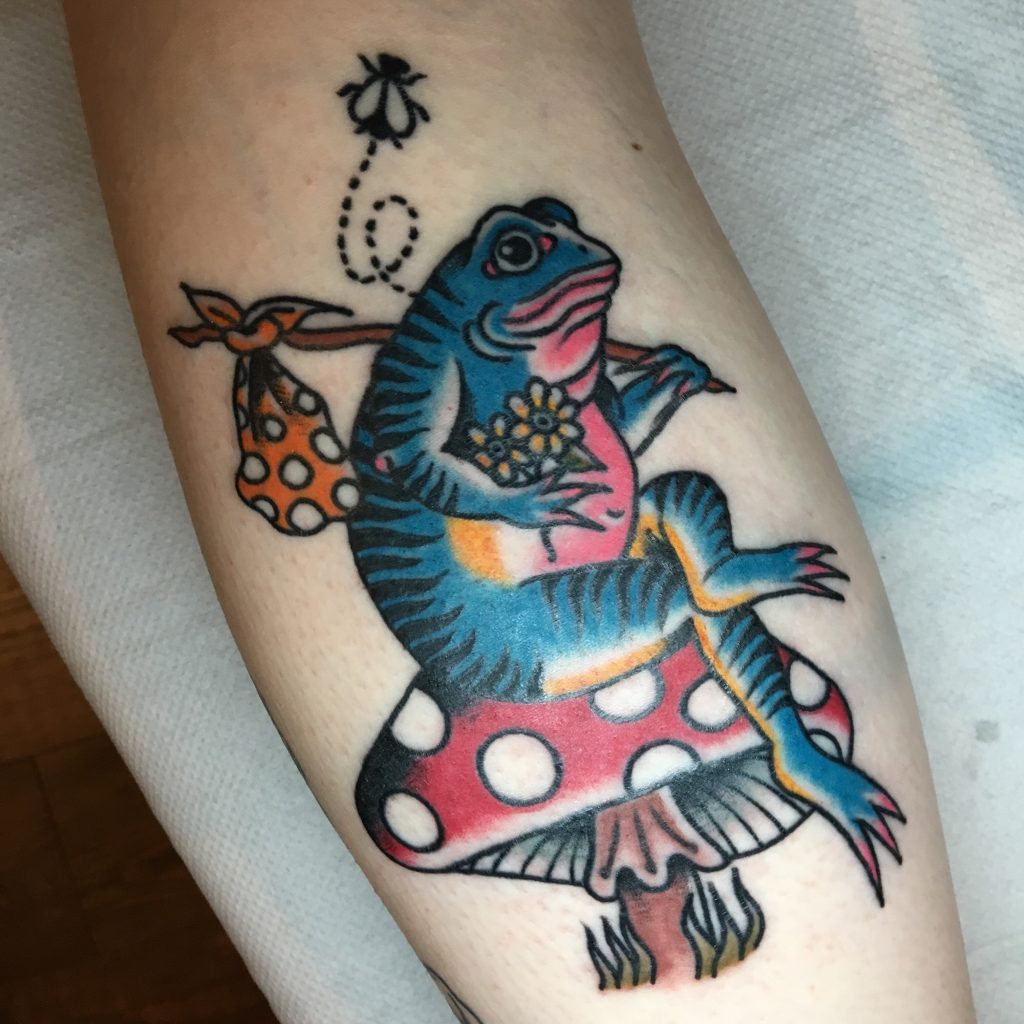 How did you get your apprenticeship? As soon as I finished college, I took some of my drawings into a tattoo shop that was just over an hour away from where I lived. I didn't really know anything about tattooing at this point but I'd been interested since I was 13. This shop was just opening and my mind was blown by the work of the tattooists there, I'd never seen anything like it before and so I just knew I had to try my luck. I wasn't expecting much to come of it as it was the first shop I'd attempted to try work at and I was fully aware I had a lot to still educate myself on and so much more I could try do with my portfolio. A week later and they got back to me and they were willing to give me a trial run! Nothing could compare to that feeling when I found out I was being given a chance at something I'd wished to do for so long.
What drew you to the tattoo world? I started off being fascinated by all kinds of body modifications which then developed into tattoos. Anything a little different or controversial always drew me in. Being creative was the only thing that ever kept me interested so I knew I had to do something with it. I'm quite a quiet person and I love to have my own head space and be free with what's on my mind, no rules or anyone to answer to. That's what drawing was for me.
I used to draw a lot with my gramps. He painted beautiful acrylic landscapes and was a signwriter, so that's definitely where I get my artistic flare from! The tattooists that inspired me to begin with are very different to the tattooists that inspire me now. My tastes and opinion of tattooing has developed a lot.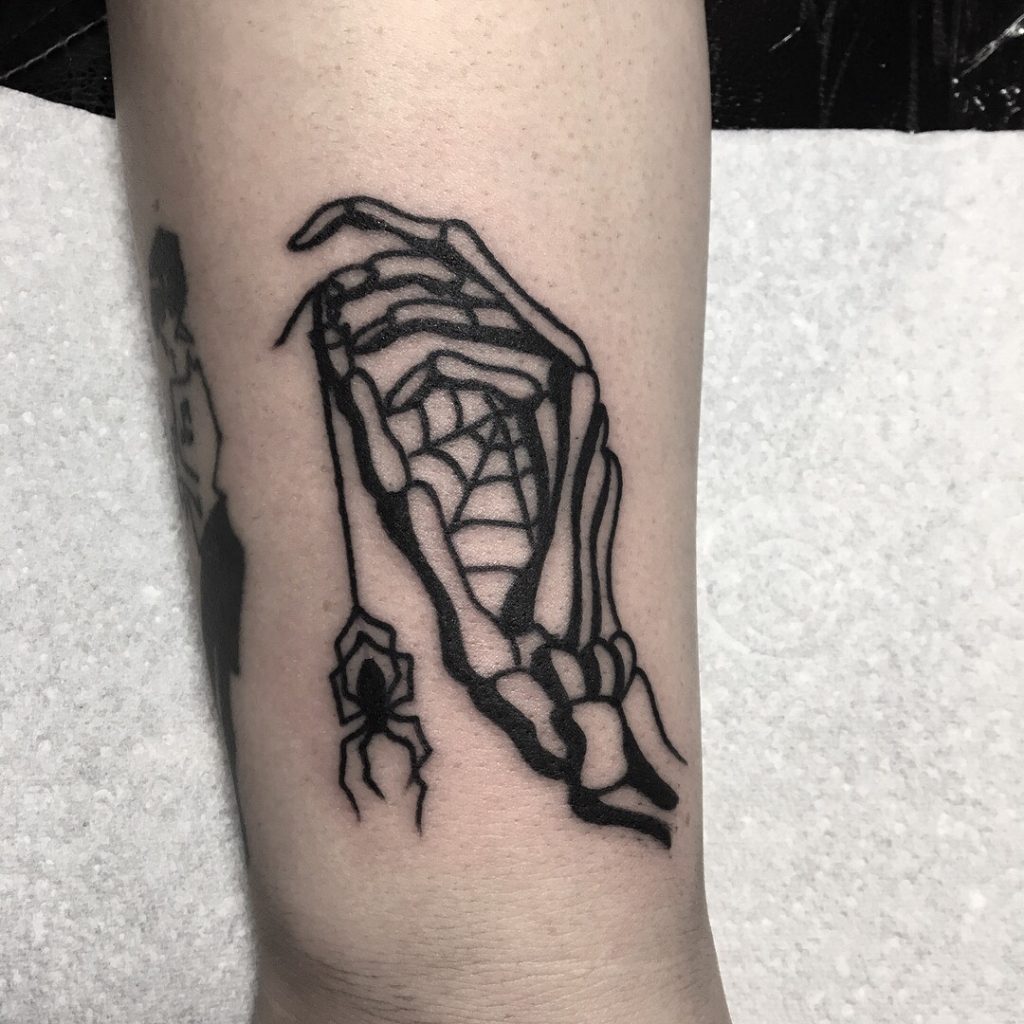 How would you describe your style, what do you like to tattoo? I'm never really sure how to answer this. Before I tattooed I only ever attempted realism. Currently I do different styles according to the customer's needs and I'd love to get to the stage where I could do anything anyone asked of me and really challenge myself. Having said that, I'd be perfectly happy if I could only ever tattoo traditional again. That's what I enjoy tattooing the most, super bold and colourful or just a lot of black! I'd love to get to do more movie related tattoos too.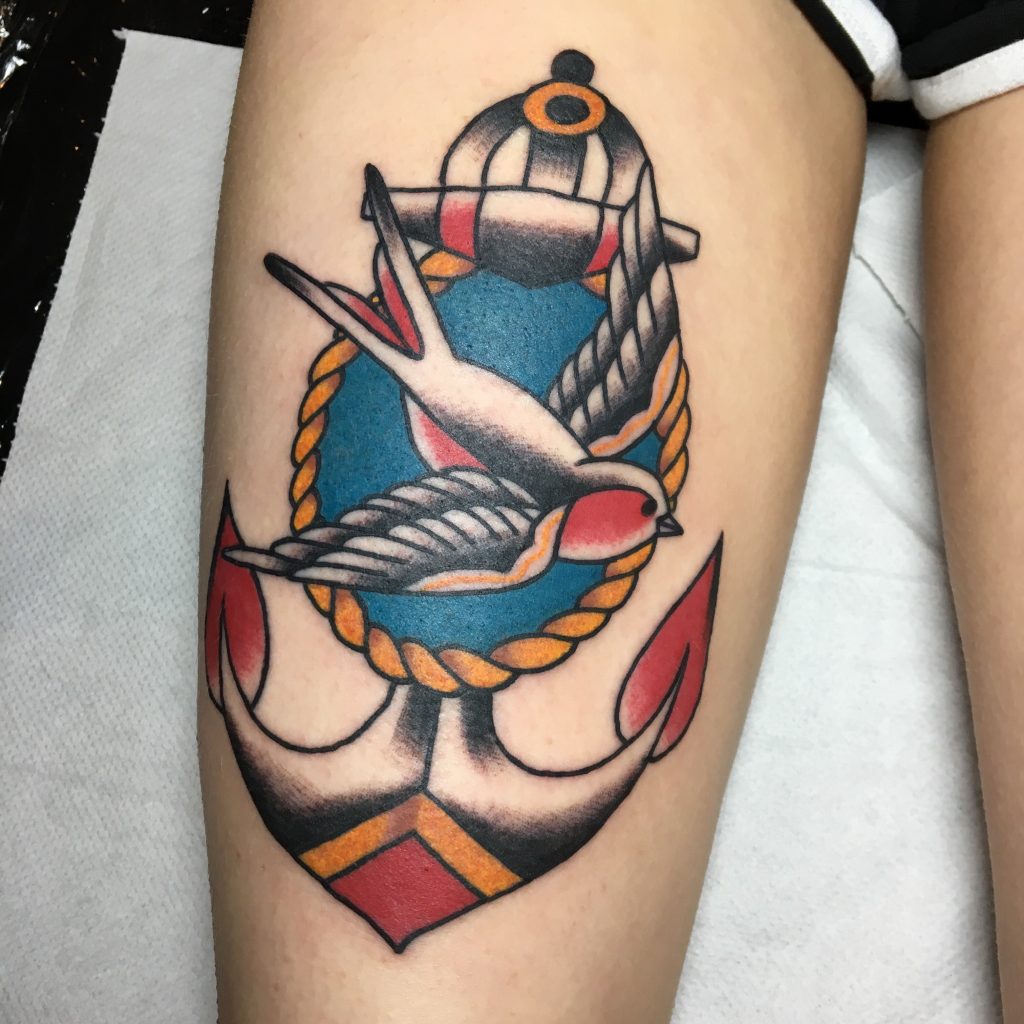 What or who inspires you? Nature and books but Instagram is a god send for being able to closely follow my favourite tattooists and their daily work. Gem Carter (this is insanely cheesy because I now work with her) has inspired me from day one, before she was even tattooing herself I followed the work she was doing. Currently, I obsess over the work of Sammy Harding, Jack Peppiette and Bradley Tompkins to name a few. But I am completely fascinated about where traditional tattooing began – Ben Corday, Percy Waters, Amund Dietzel. There is just so much inspiration and so much more to be found that it's overwhelming.
What is a typical day like for you? I very rarely will be tattooing 11-6 at this stage so I take my time with the customers I do have in and the rest is spent providing ultimate banter, replying to emails and drawing!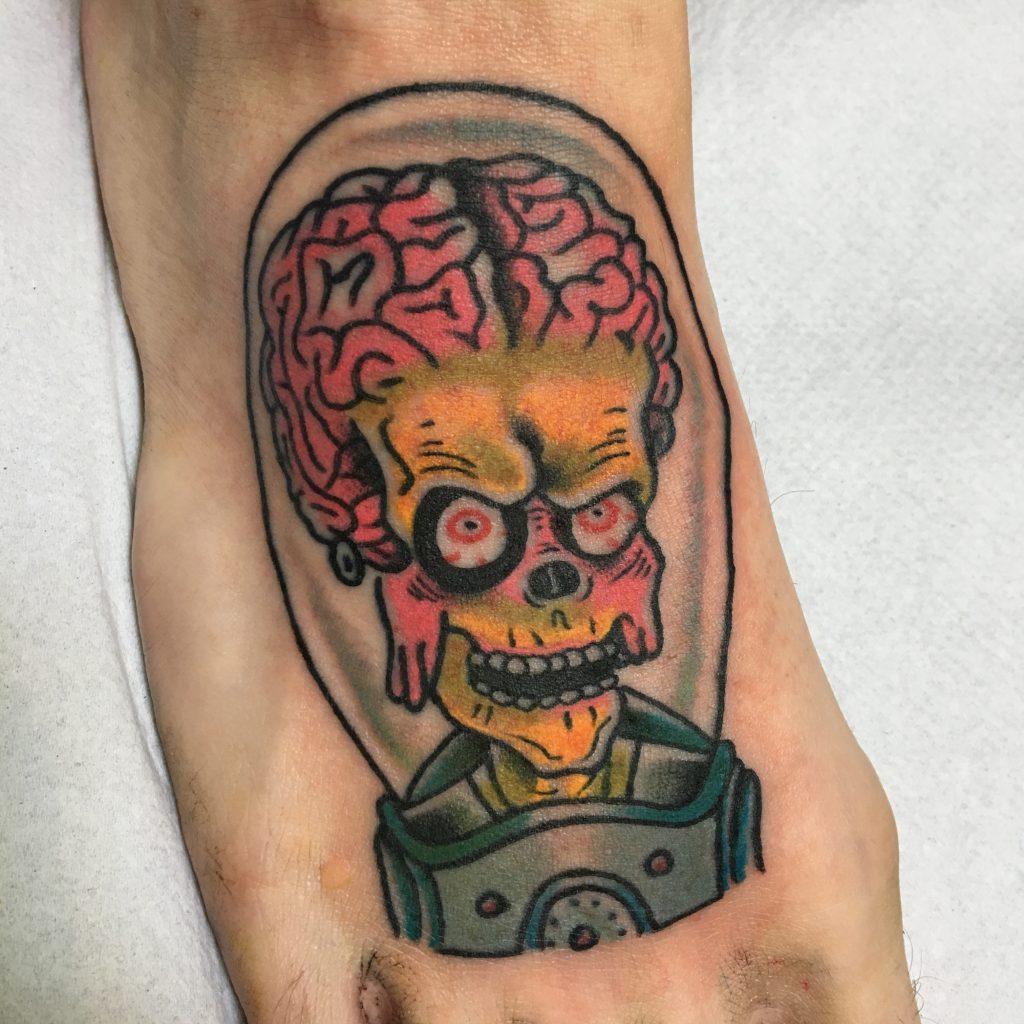 Can you tell us about your own tattoos? None of my tattoos have any meaning. I get something from a tattooist because I love their style of work, so I'm happy for them to do whatever they'd like to do or choose something they already have drawn! If I get tattooed by someone I want it to be a piece that is distintive to their style. I currently have work done by Danielle Rose, Sammy Harding, a re-work by James Pool (I'm dying to get something of his own too), Sento and mega babe Gem Carter.