We caught up with tattooist (and love issue cover star) Rachel Baldwin to find out more about her Disney themed charity tattoo day, which was held back in September to raise money for Alder Hey Children's Hospital and celebrate her shop's first birthday…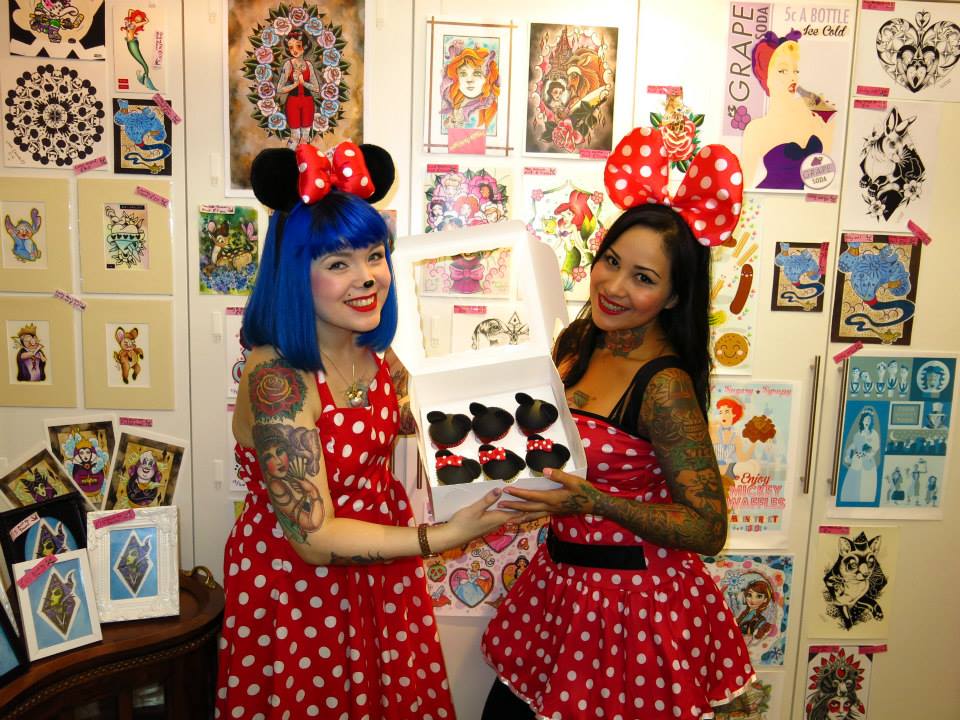 Rachel Baldwin and Alex Strangler
What made you decide to do a Disney Flash charity day? I wanted to do something super special for our shops first birthday (Bold As Brass). I'm a bit of a Disney fanatic and I thought this would be the perfect excuse to do cute Disney themed tattoos, dress up in silly costumes and have a fun party with my friends.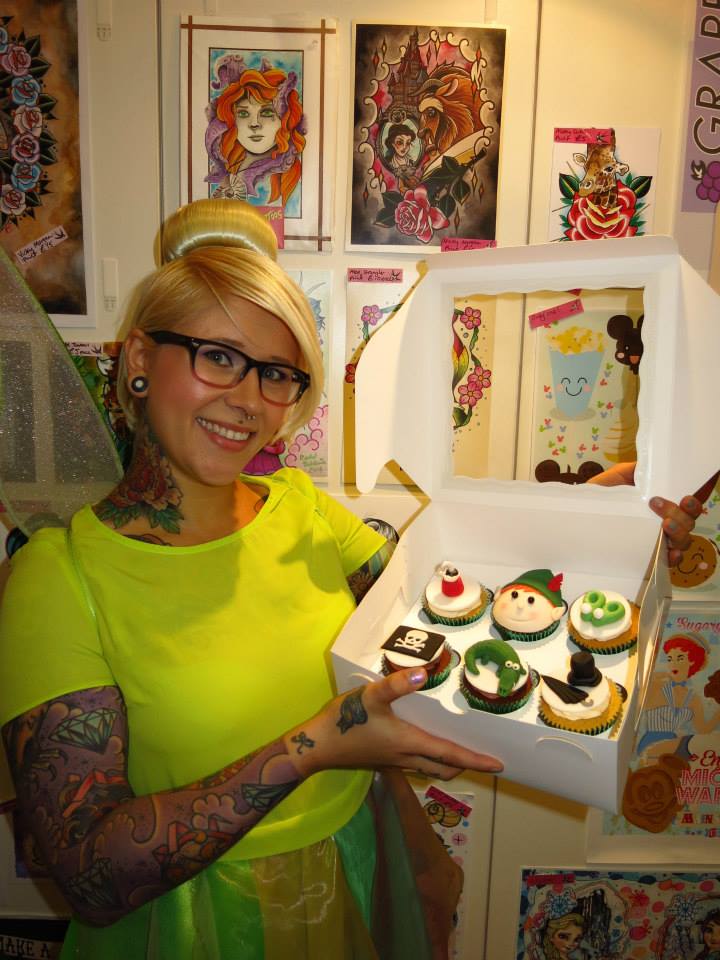 Yana AKA Tinkerbell who helped out on the day
How did you pick the charity Alder Hey Children's Hospital? I wanted to do something nice for the local community. I am so grateful that Liverpool has been a welcoming place for us to set up our shop, so this is just a little back from us. As my family are all from Liverpool I have always been aware of Alder Hey, I know a lot of children from all over the country go there for treatment.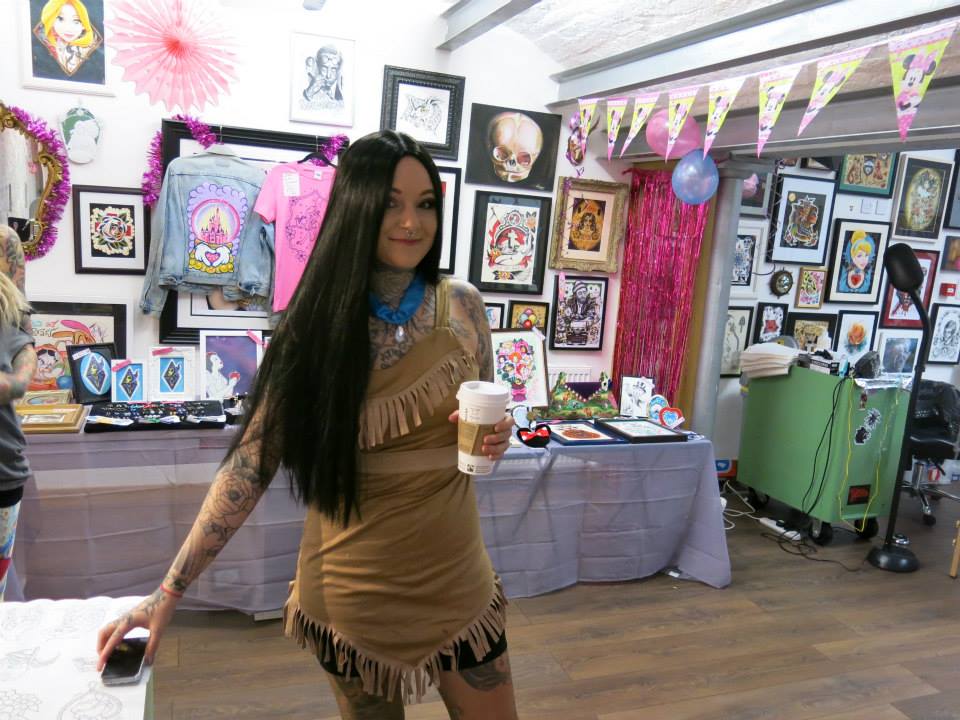 Vicky Morgan, AKA Pocahontas
Did you enjoy the day? And will you do more charity flash days? I always try to keep my expectations low (so I'm not disappointed!) but I had no idea we would have such a great turn out and such a lovely time. It seriously felt like my birthday! It couldn't have gone any better. I just want to say a massive thank you to everyone who came and tattooed, got tattooed or bought something.
I want to say an even bigger thank you to all artists who joined us working on the day. I am super lucky to have such talented generous friends! Everyone worked super hard all day and into the night and partied hard afterwards!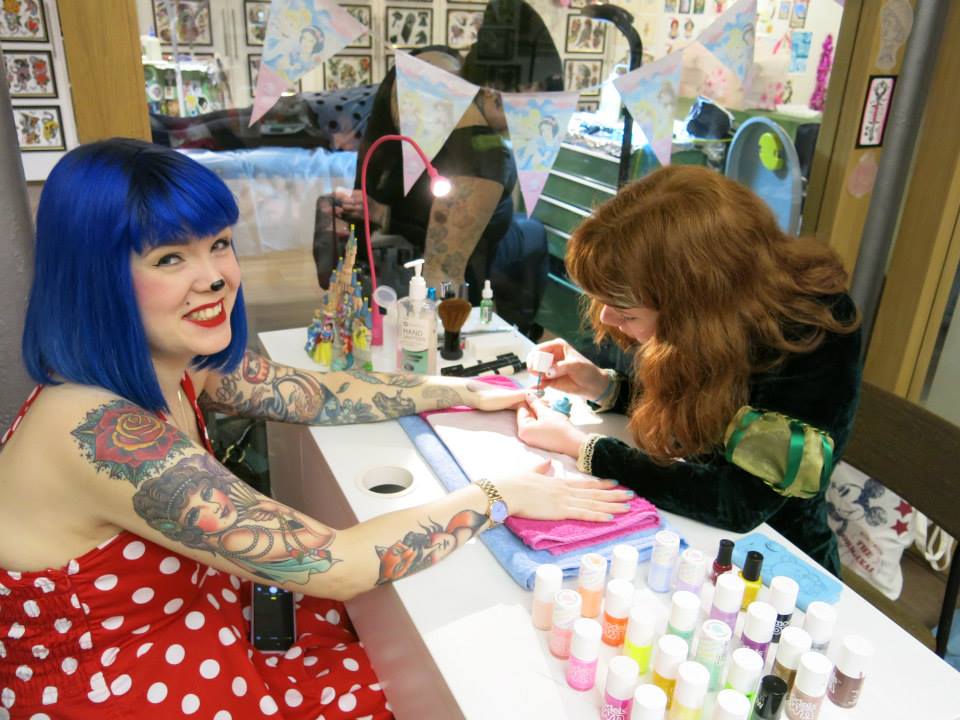 Rachel getting her nails did by the lovely Nancy Mc
Special thanks to Alex Strangler, Vicky Morgan, Matt Craven, James Kiley, Toni Moore, Anrijis Straume and Jody Dawber. As well as Nick (Baldwin) for his help and support and my super organised desk girlies Sandra, Yana and my sister Michelle.
Well done to Rachel and everyone involved in the day, who managed to raise an amazing £8,024 for Alder Hey Children's Hospital.
Of course, Team Things&Ink showed up to show our support and some team members couldn't resist the Disney flash…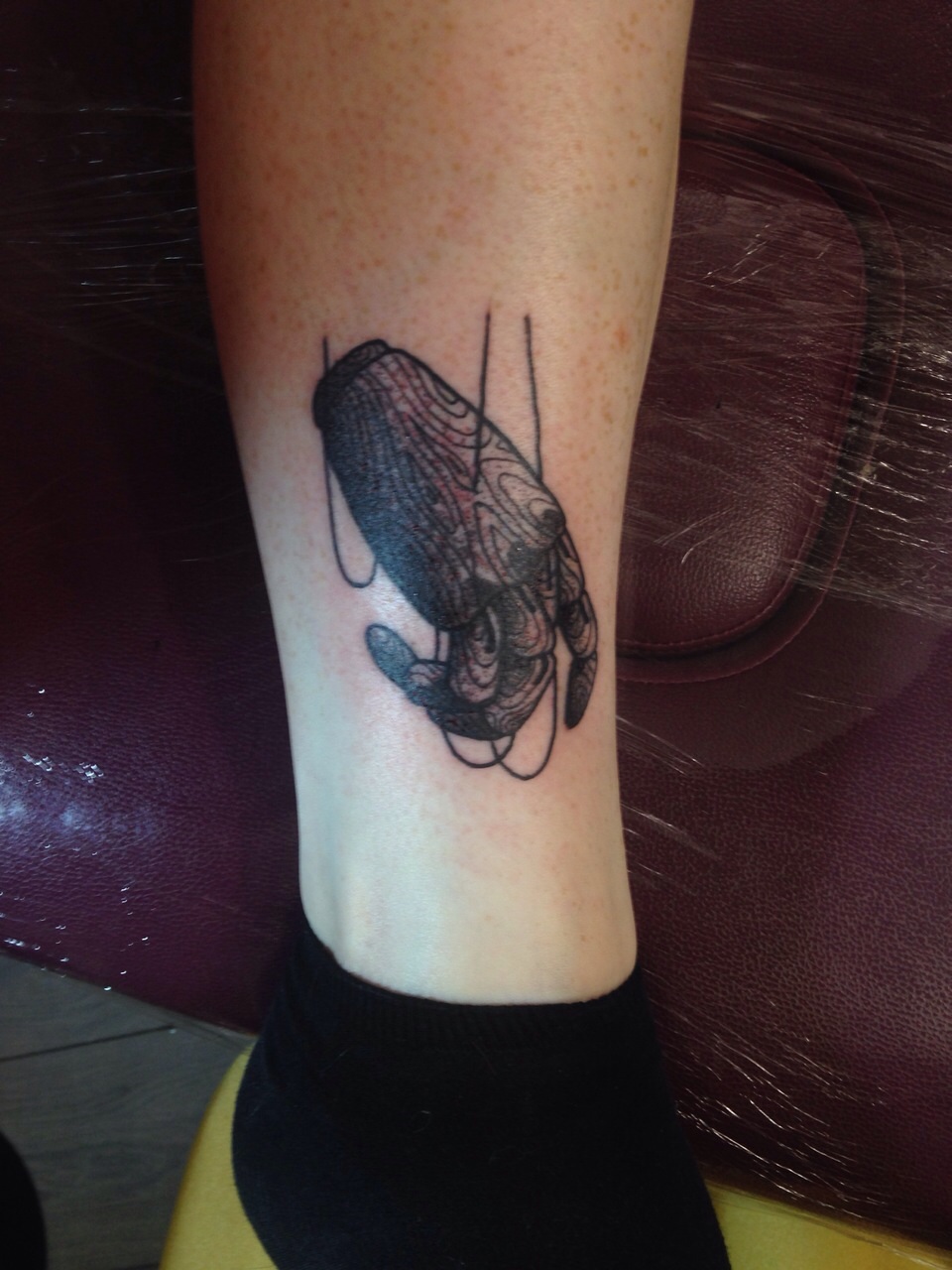 Liz's Pinocchio hand by Kiley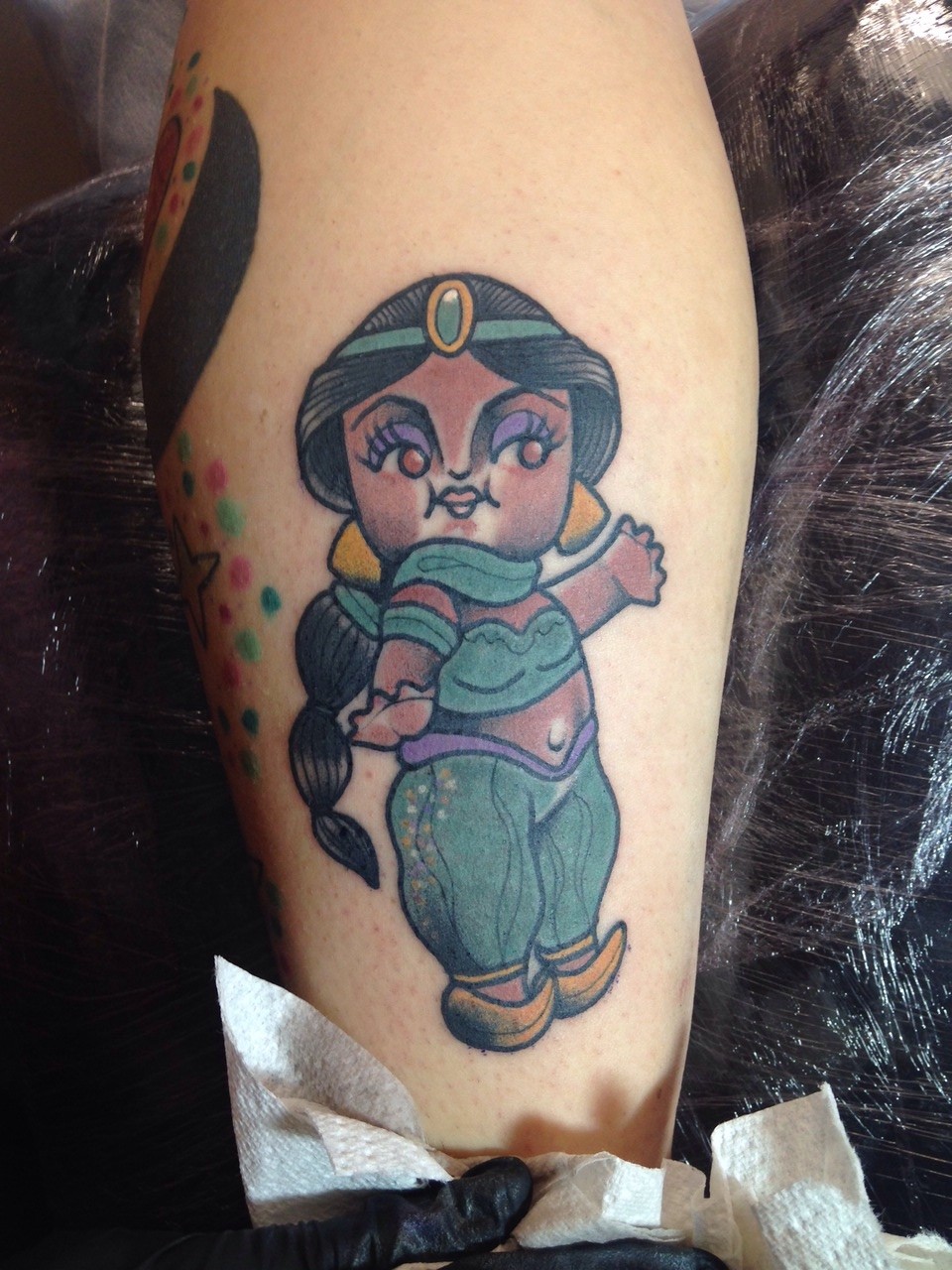 Leila's kewpie Princess Jasmine by Jody Dawber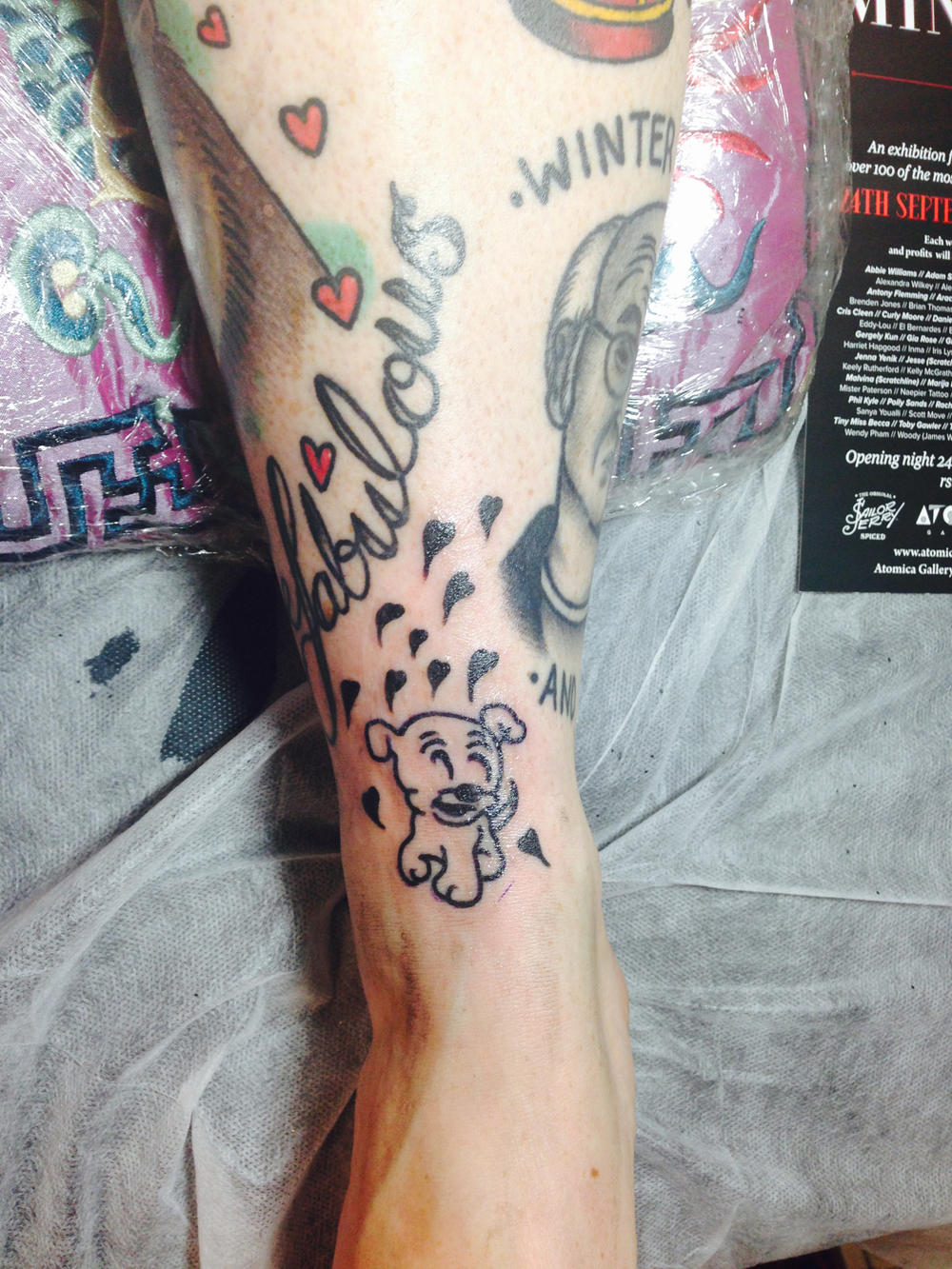 Keely's Pudgey tattoo by Craven