We chat to 25-year-old travelling tattoo artist Igor Puente, about his style, how he got started and his future guest spot plans…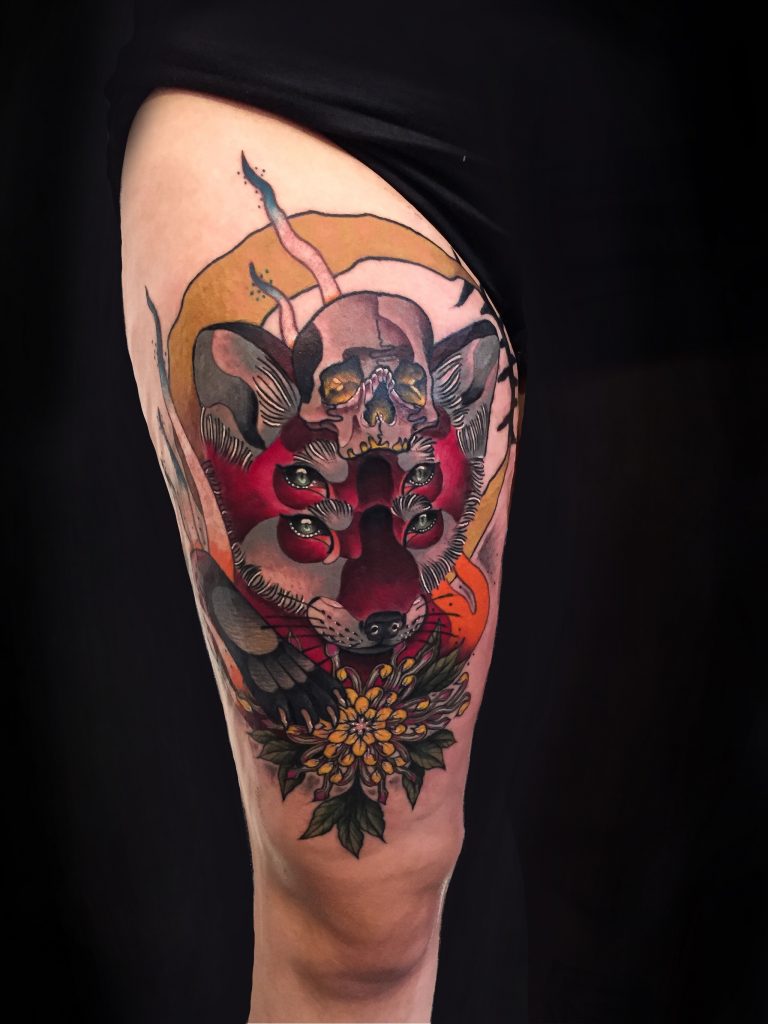 When did you start tattooing? How did you begin? I started tattooing  six years ago  in my home, as I couldn't find anyone who wanted to have me as apprentice in Madrid. In the beginning it was quite difficult, but I worked hard and studied art the first three years, which turned out to be the perfect combination to become a professional tattooer.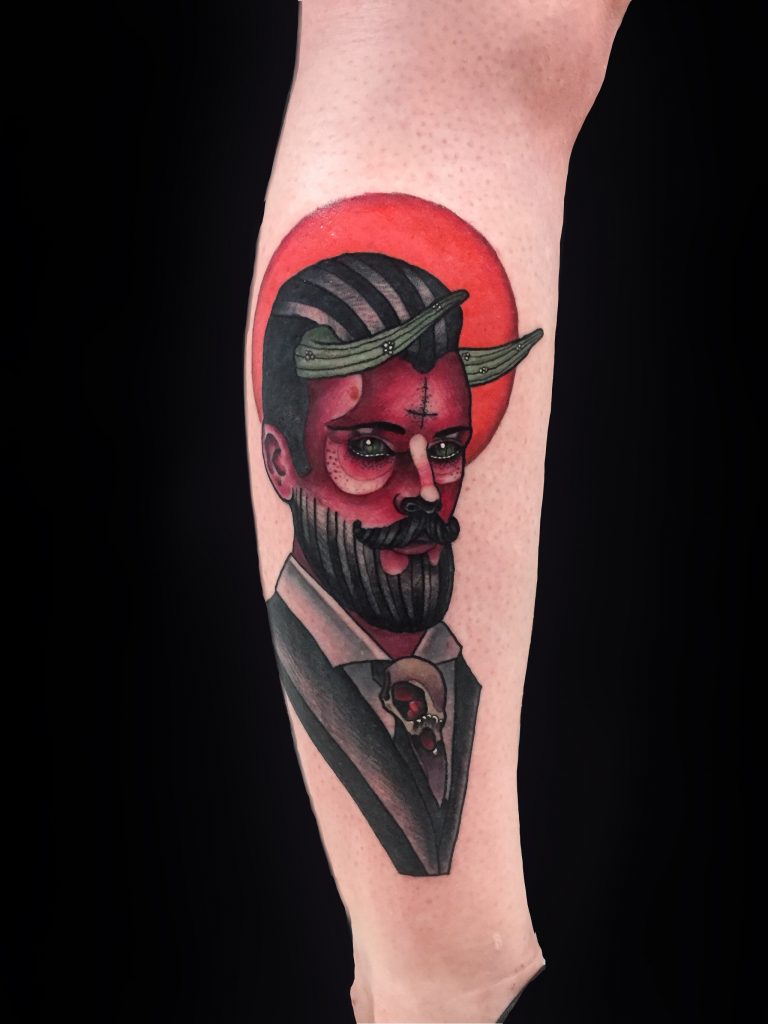 What inspired you to become a tattooist? I wanted to be creative in my work, and I thought that tattooing was the best way to do that. Sometimes my clients come to me for one piece of my art and they give me lots of creative freedom, to me this is like the paintings or sculptures in the Renaissance period. People back then had art on their walls and now people have it on their skin.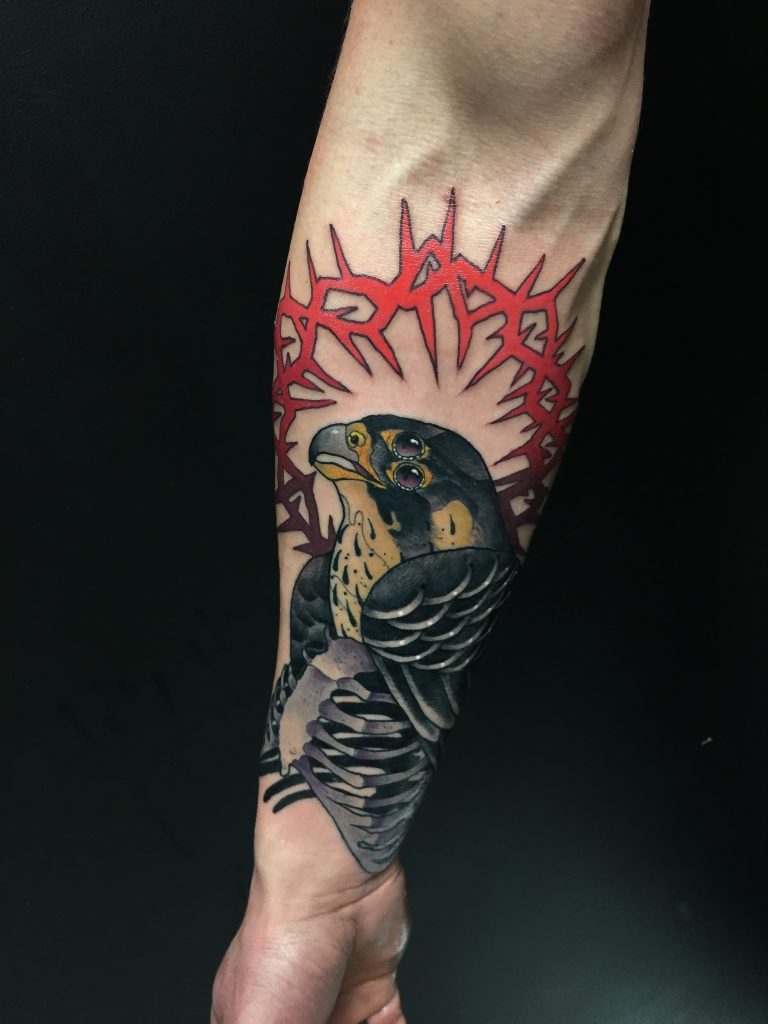 How would you describe your style of work? Has it changed over time? Right now I'm into creating mutated animals with lot of eyes and heads, and if the customer lets me do it, then I like to use red .I really love animals, so for me it's amazing that I get to create lots of animals. When I started out I loved horror stuff and black and grey, but this changed when I saw the work of tattooer Eckel. I couldn't shake the beautiful drawings out of my mind and that was when I decided to work in a more neo-traditional style.
You tattoo a lot of animals, do you enjoy making these? What would you love to tattoo? I really love animals! My first career choice was to become a vet, but I decided to choose something much more creative. Animals are my favourite thing to tattoo. If the animal is also red and has lots of eyes than I am in heaven!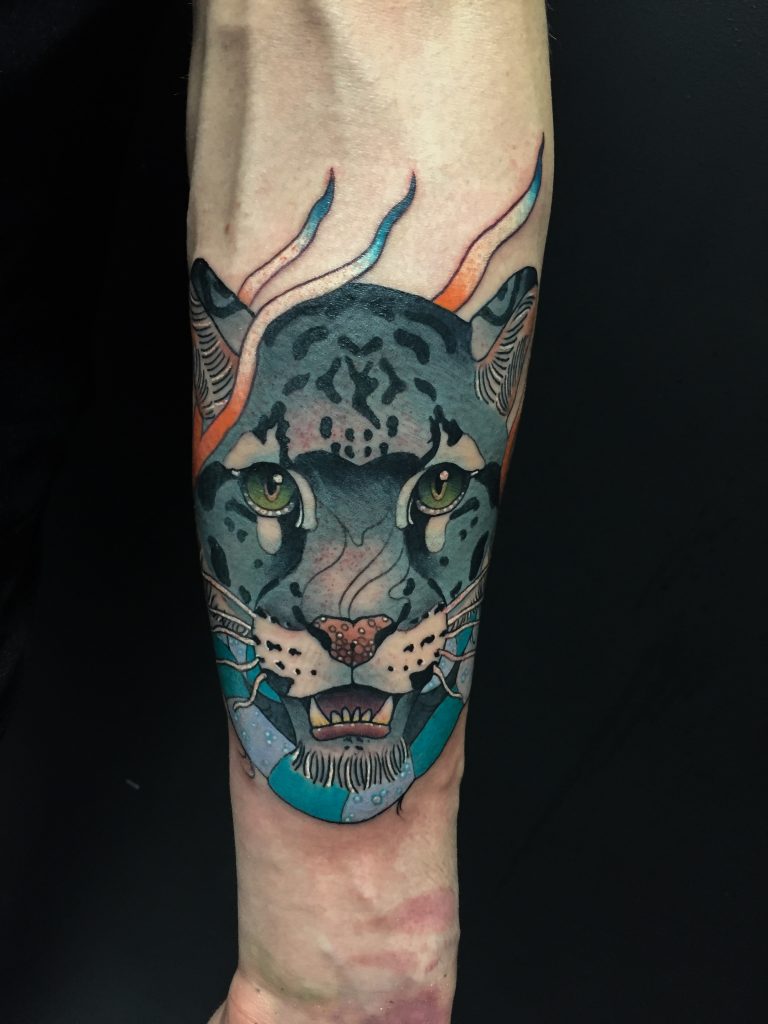 What influences your art? Are there any artists you love? I am influenced by everything, from nature to films, TV series and books. I love a lot of other artists and they influence my everyday life. Eckel, of course is for me the master, but I also admire Alex Dörfler, Antony Flemming, Adrian Machete and many many more.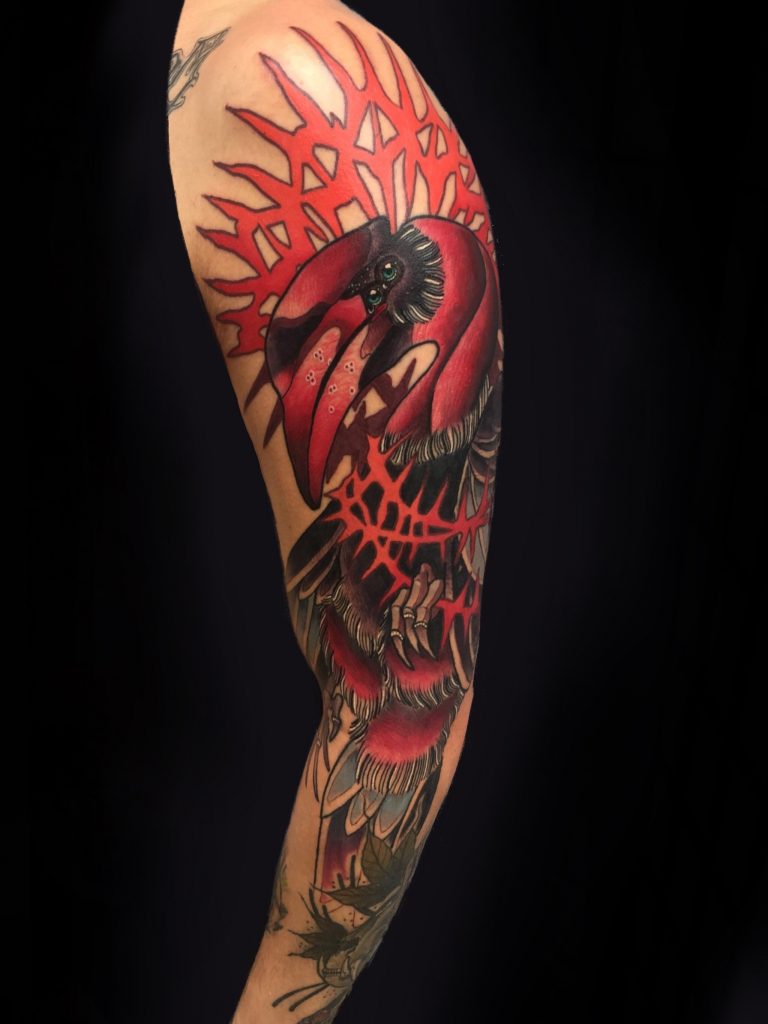 Do you have any guestspots or conventions planned? Yes lots of them and I am every excited!
23 November – 22 December  10 Thousand Foxes Tattoo, New York
5-9 December Mystic Owl in Marietta, Georgia
16-20 January Tattoo Addicts, Bilbao Spain
24-25 February Brighton Tattoo Convention