Our columnist Natalie McCreesh aka Pearl, is a fashion lecturer, freelance writer and creator of Fashion Pearls of Wisdom. In this post she'll be talking about covering old tattoos and the idea of tattoo regret…
'You'll regret that when you're older' the charming phrase often uttered to those of us having decided to ink our skin. No longer in my reckless youth I am still choosing to cover my skin in tattoos and still being asked if I will regret that when I am older. Is there a defining age when you are considered old enough to be able to judge what your future self will and will not regret?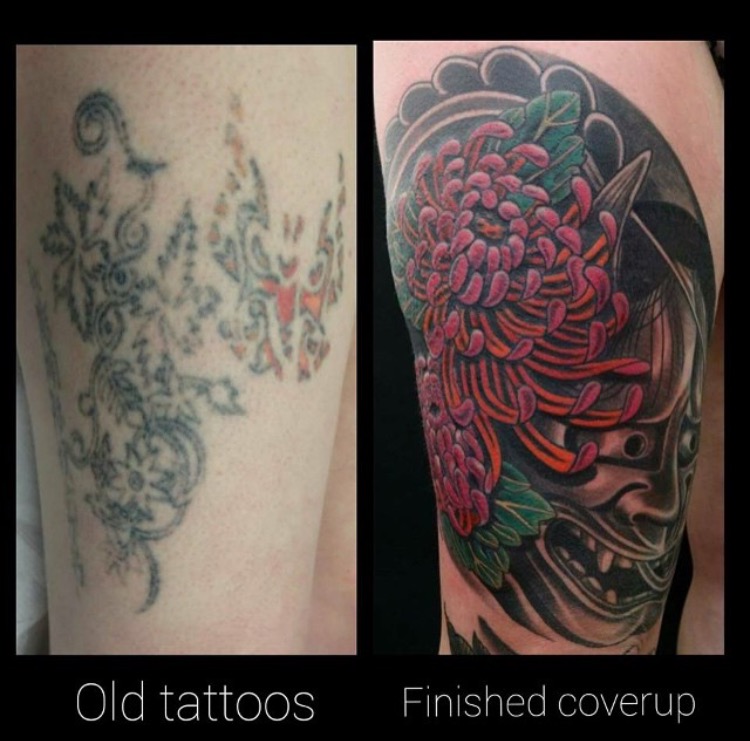 After laser and finished cover up by Paul Goss
Having laser removal and tattoo cover ups are often used as ammunition to back up warnings of regret, however removal and regret are not mutually exclusive. I have chosen to have both laser removal and cover ups. All of the six tattoos I gained in my teens and twenties have now been concealed underneath tattoos I have had in my thirties. When I am in my forties, fifties, sixties, hell even my nineties will I have covered up any of those I have now? Who can say, I certainly don't claim to know what my future holds. The thing that most people presume is that I regret having the tattoos I now have covered up, this couldn't be further from the truth. At the time I got the tattoos I could afford, I got the tattoos available to me at that time, I got the tattoos that I wanted. At seventeen I marched down to the local tattoo shop with a shaky sketch I had drawn and had it tattooed around my wrist. The drawing was crap and the tattoo was worse, but none of that mattered I had finally gotten the tattoo I had wanted for as long I could remember.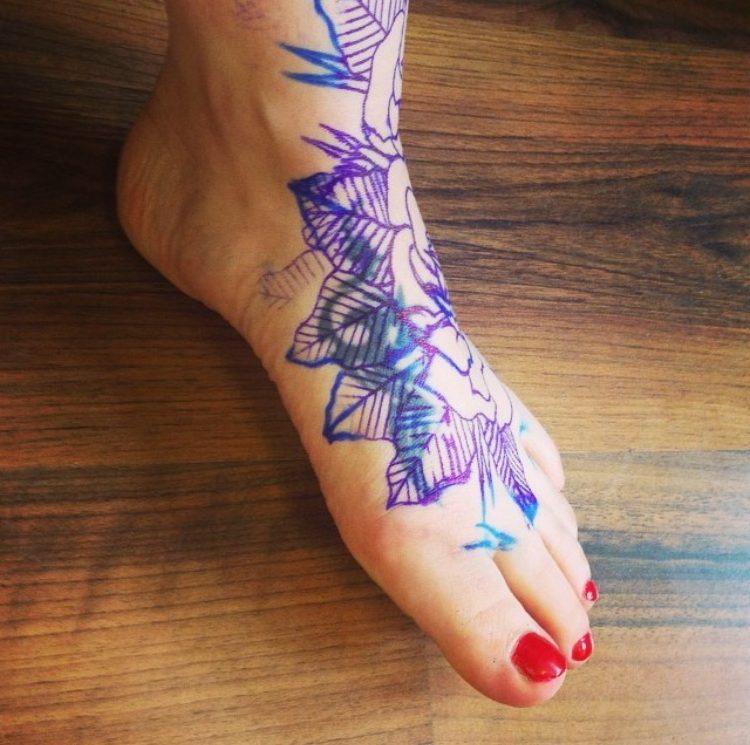 Cover up in progress by Kelly Smith
I've always known I would become tattooed from early on and it was just a case of waiting until I could pass for old enough. Whilst that was the tattoo for me then, it wasn't the tattoo for me now. I'm not especially sentimental, the memories will always be with me, and so I didn't think too much about having that tattoo covered over with a bold, black snake. My tattoos have changed as I have changed. I am no longer the teenage version of myself, I have grown and changed as a person. My clothes, hair style and body shape have all changed so why not my tattoos?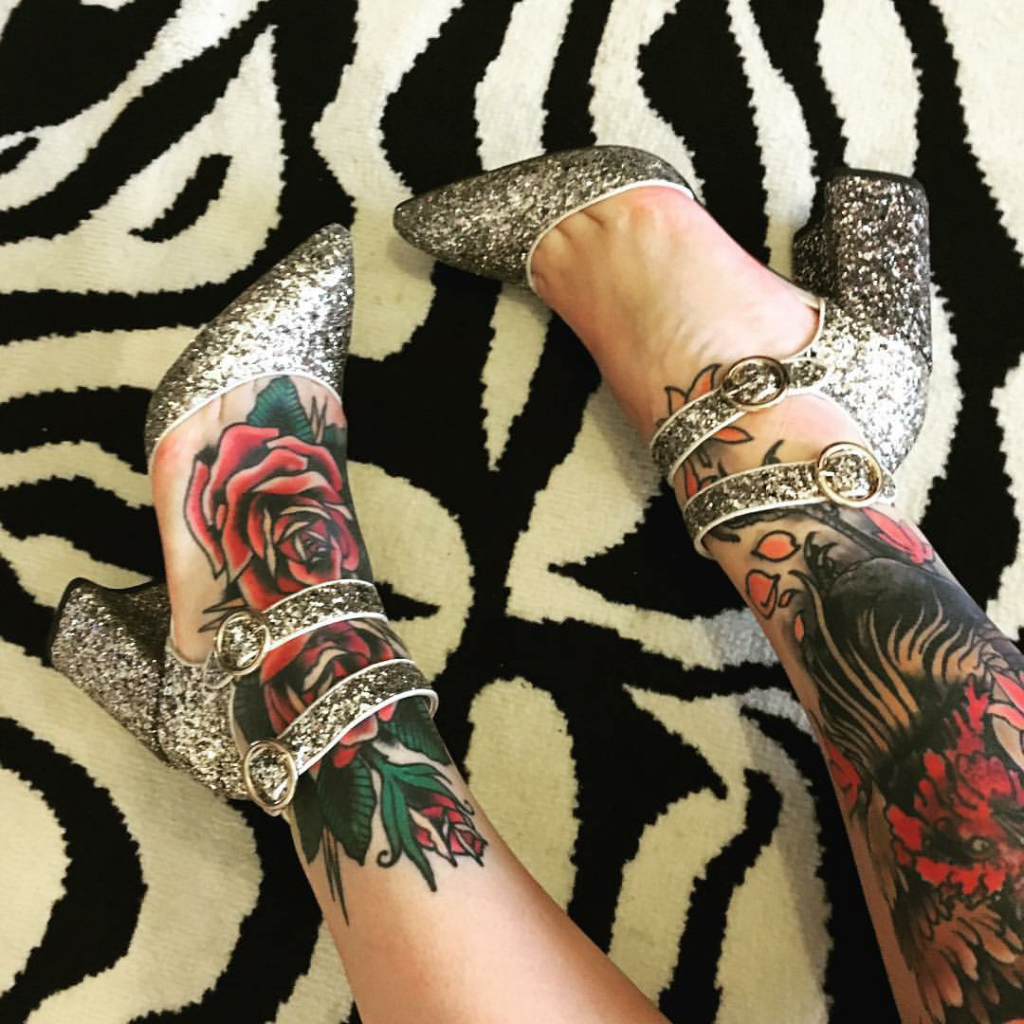 Given the choice I'd still rather have all my old tattoos than have no tattoos at all. Tattoos are so much more than pretty pictures on our skin, they are the experience, memories and emotions attached.