We chat to 34-year-old Zhuo Dan Ting, China's "First Lady of Tattoo" who owns Shanghai Tattoo in Shanghai, China, about what inspires her, how tattoos have changed how she sees her body and what her title means to her…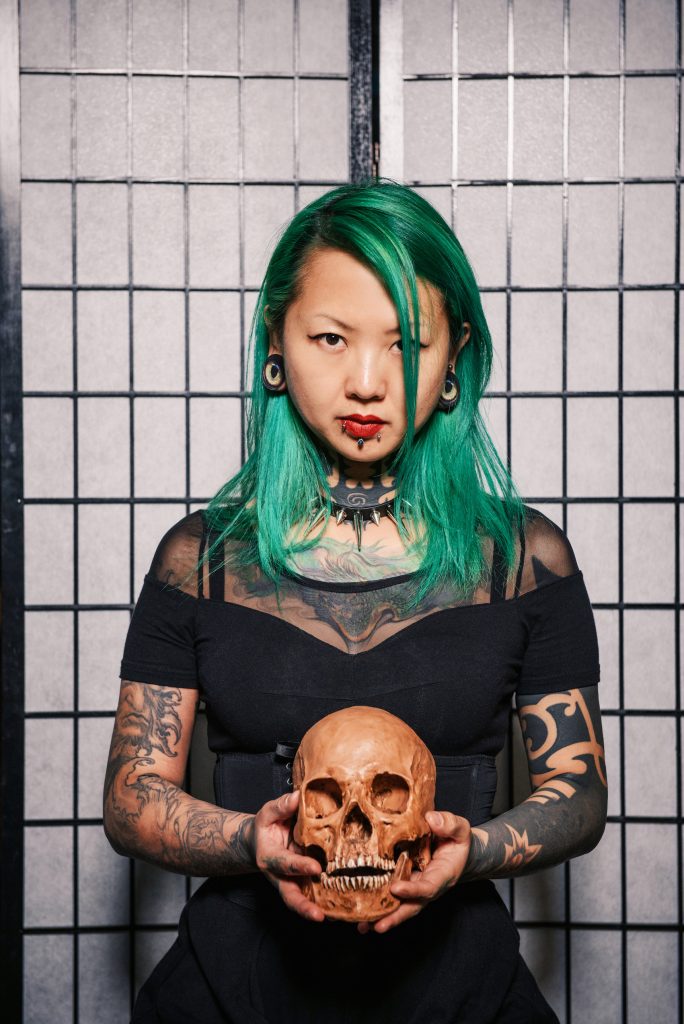 How long have you been tattooing? I have been tattooing for 15 years now.
How long have you owned your shop? I have owned my shop for a total of 13 years, with nearly three of those years being in Harbin, China. The shop was originally called "Wenyifuxing" 纹艺复兴, but after moving to Shanghai, I remained the shop to Shanghai Tattoo 纹艺复兴.
How did you start? I have always have been doing art. It was when I got my first tattoo when I was 17 was that I fell in love with tattoos and I knew this was going to be my trade. It wasn't easy though, back in those days in Harbin, China, you couldn't  just go and be an apprentice under someone, there were't many shops. So I took it upon myself to travel around to different cities in China where there were more opportunities for me to learn how to tattoo.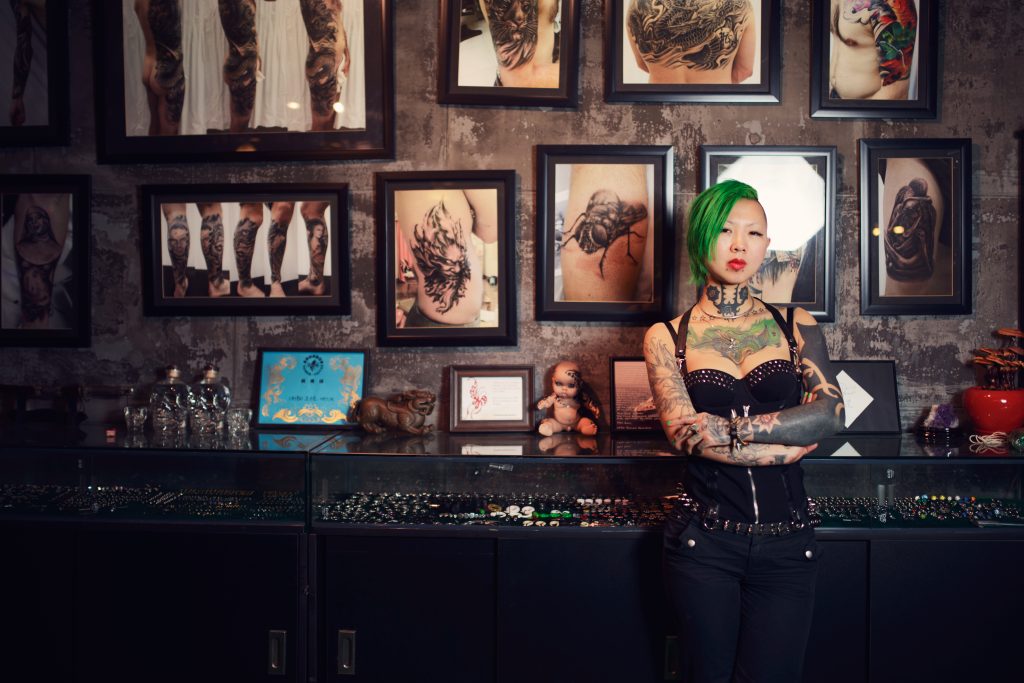 How does it feel being called the "First Lady of Tattoo"? I feel old! It is a great honour to have set the bar for the female tattooists here in China as well as female business owners. It's kinda crazy that only 15 years ago it was frowned upon for a woman to be independent in my country. I'm so glad that I was able to break out of that and do my own thing and be successful at it!
What obstacles have you faced and overcome on your journey to becoming a tattoo artist? In the old times, when I was getting started, tattoos were looked down on and people were not very supportive. People would always ask what about your future? What do your parents think about what you're doing? Other obstacles were simply trying to get better, learning from somebody else and improving. I had to travel and do my own research to learn the art of tattooing. Putting beautiful quality tattoos on people for life, felt like my destiny – I had no choice.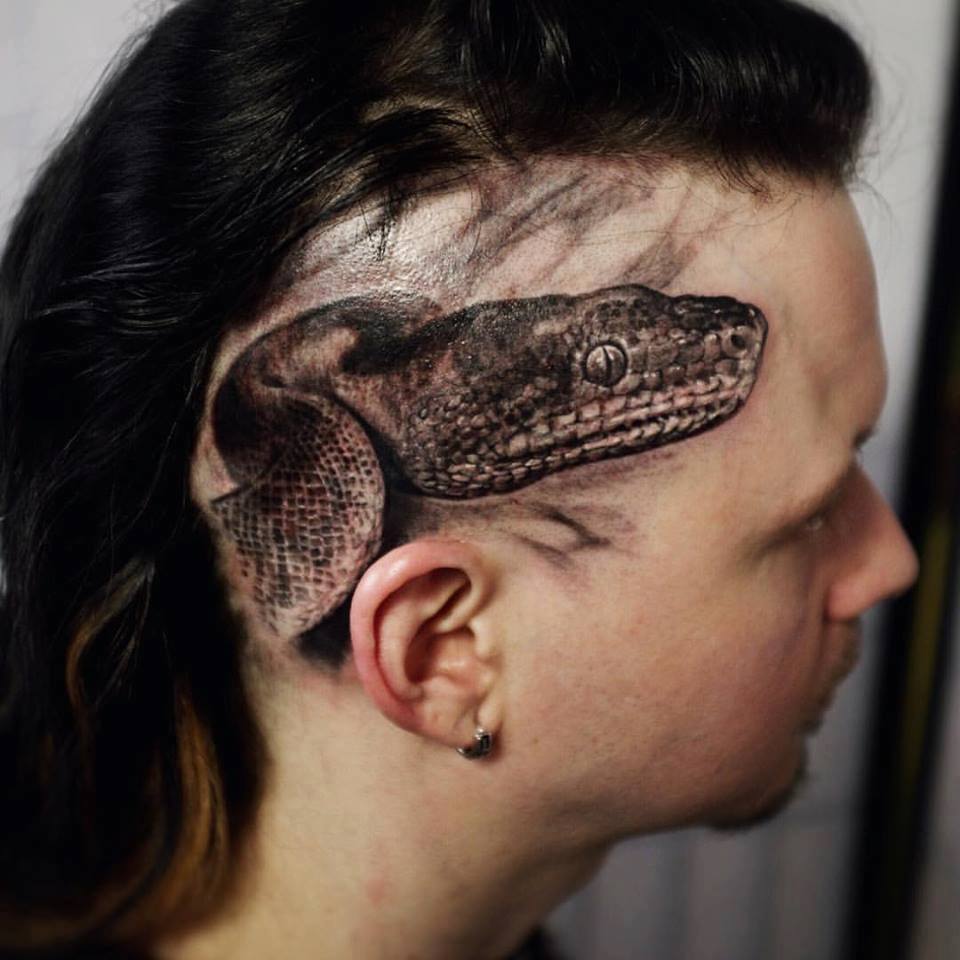 Do you have a background in art? I've always been involved with art. My father was an artist too, and a art teacher. He started teaching me art when I was five years old, every night I would draw on the kitchen floor with him. This eventually evolved to paper and canvas, then art college and university.
What drew you to the tattoo world? I've always liked tattoos, and was drawn to them through a sort of obsession. It was when I got my first tattoo at age 17 that I knew this was it. I had to do it, and not only create tattoos but be the best tattooer What an amazing way to express your art, I absolutely love tattoos and couldn't live without them.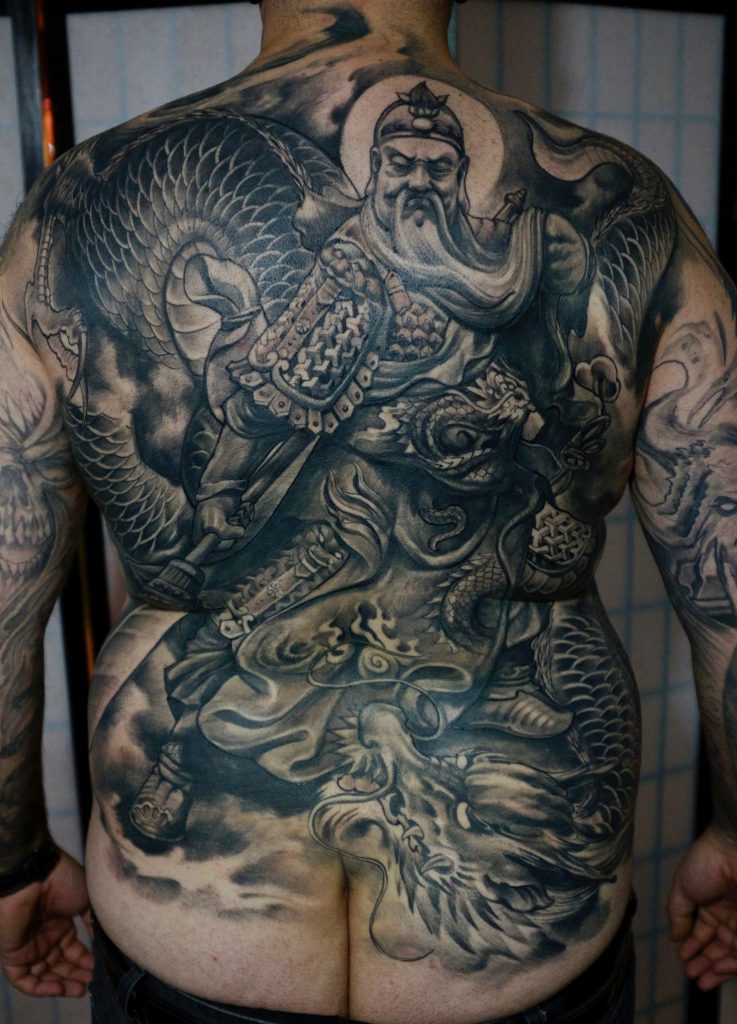 Can you tell us about the tattoo scene and culture in China? The tattoo scene is improving, especially these past five  years, as tattoos are getting more popular. For example when I started tattooing here in Shanghai, there were a handful of shops now there are hundreds – I can't even count them! The tattoo scene and culture is really taking off, I only wish more people would take the time to investigate what a good tattoo shop is and isn't. People are always wanting to save money and go to a scratcher. Overall though tattoos are being more and more accepted in China, it's pretty awesome.
How do people view women with tattoos? People's attitudes are getting better, they're seen as cool. Before this it was pretty brutal, people would always ask how are you ever going to get married? (This being top priority in Chinese culture) How are you ever going to find man to take care of you with those tattoos? Most of the time it's still like this but I'm married to a wonderful man, so I don't listen to that shit anymore and we take care of each other.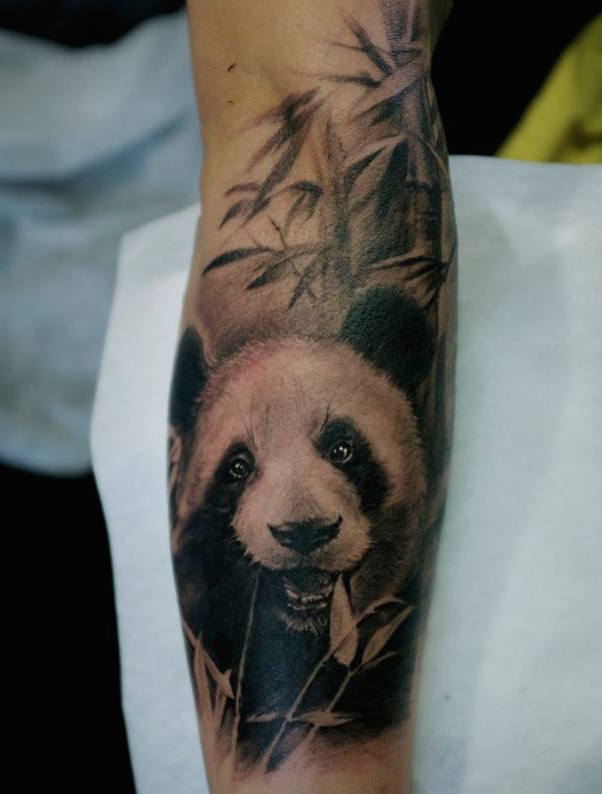 What kind of reactions do you receive? Reactions to my tattoos, green hair and clothes are pretty crazy! People stop dead in their tracks everyday and just stare! I've seen people almost get into serious accidents as they freak out when looking at me. I'm pretty much blowing their minds! Pretty funny, the closets people live in, and how they freak out when they see someone that doesn't appear the same as everyone else here in China. The further you go out of the cities the more people freak out too – like they seen a ghost, alien or something. They just stare at you with no shame in total disbelief!
Have tattoos changed how you see your body, and how you feel about it? Yeah I feel good,  as there's no blank skin. My tattoos are like armour for me, without them I would feel naked, bland and not like me.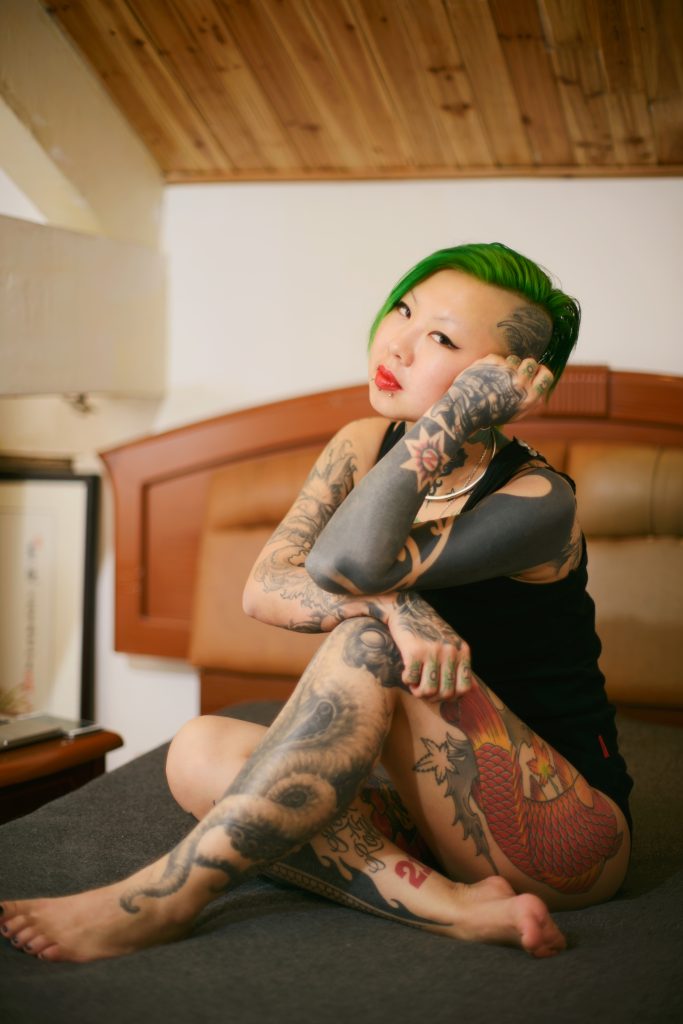 What do you like to tattoo and draw? I like to draw creepy different styles, snakes with legs and such. With my tattooing I like to focus on black and grey realism. I would love to do more large pieces including backs – the bigger the better! I love a good challenge.
What inspires you? Anything different or creative I suppose – movies, things on the internet and randomness. Walking down the crazy streets of Shanghai can be pretty inspiring!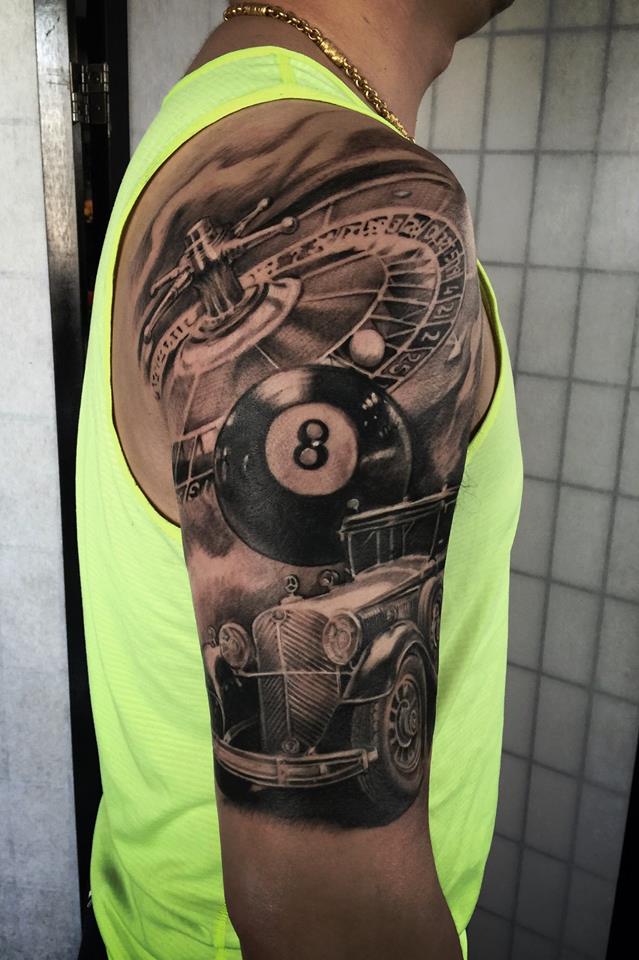 Do you have any guest spots or conventions planned? Yes actually I'm doing the Frankfurt Tattoo Convention this year in April, also I will be heading to Malmo, Sweden, guest spotting at my friend's shop Malort. Hopefully Oslo in Norway too, but I'm still working out all the details. I'll be heading to California as well to Sacramento, Bay Area possibly Portland, Oregon later in the year, around November, December. I will have more details later this year!
Can you tell us about your own tattoos? I have a lot of tattoos, around eight that I have done myself. Most of them are now covered up but still there to remind me of my beginning days. I love all my tattoos they all tell my stories, and I'm continuing to build my own canvas.