We chat to 28-year-old Ayden Millar an art director and lifestyle blogger from Glasgow, about the projects she has worked on, running her blog and her tattoo collection…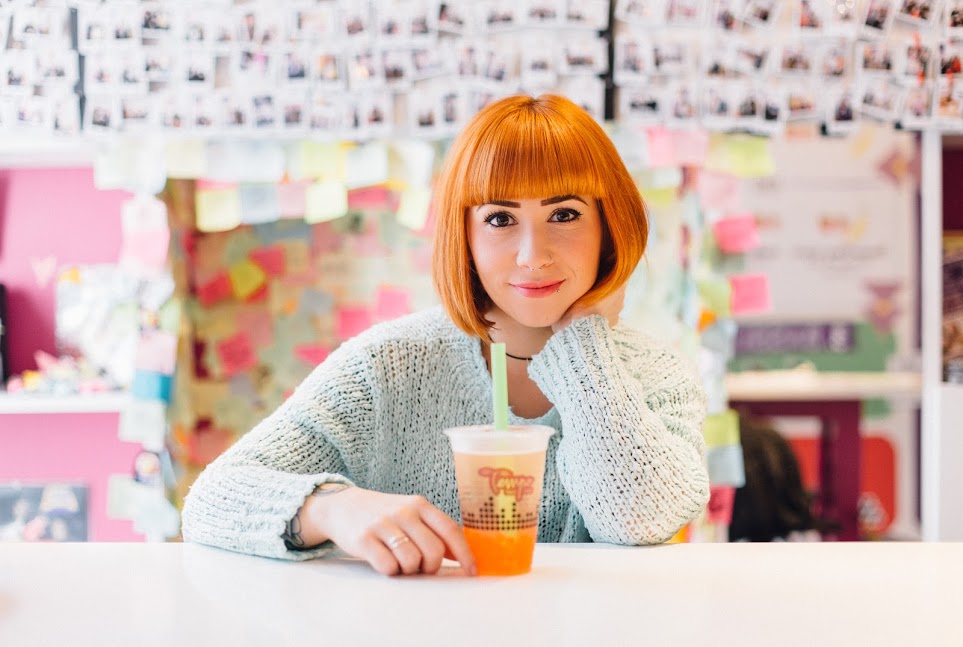 Can you tell us about your freelance work for film and TV? I've worked freelance in the film and television industry for around seven years now! I'm self employed, and literally every day is different. I could be on a job for six days or six months, and go from making props and designing fake graphics one day, to arranging special effects and dressing sets the next.
How did you get your current role or previous roles? Did you study or did you fall into it? What sorts of things have you been involved in? The past seven years have absolutely flown, and although I still feel quite new to the industry, when I look back on my CV I've definitely accumulated a whole load of different jobs over the years. From kids telly to sketch and comedy shows, feature films and adverts, music videos, and quite a lot of horror/murder dramas (I seem to end up working on a lot of them, worryingly). The designer who employs me on a regular basis was the production designer for some really great British films, including This Is England, Neds, and The Magdalene Sisters. So I do always get really excited when he calls me up with details of a job, because I know the script will always be something really good and gritty we can get our design teeth into!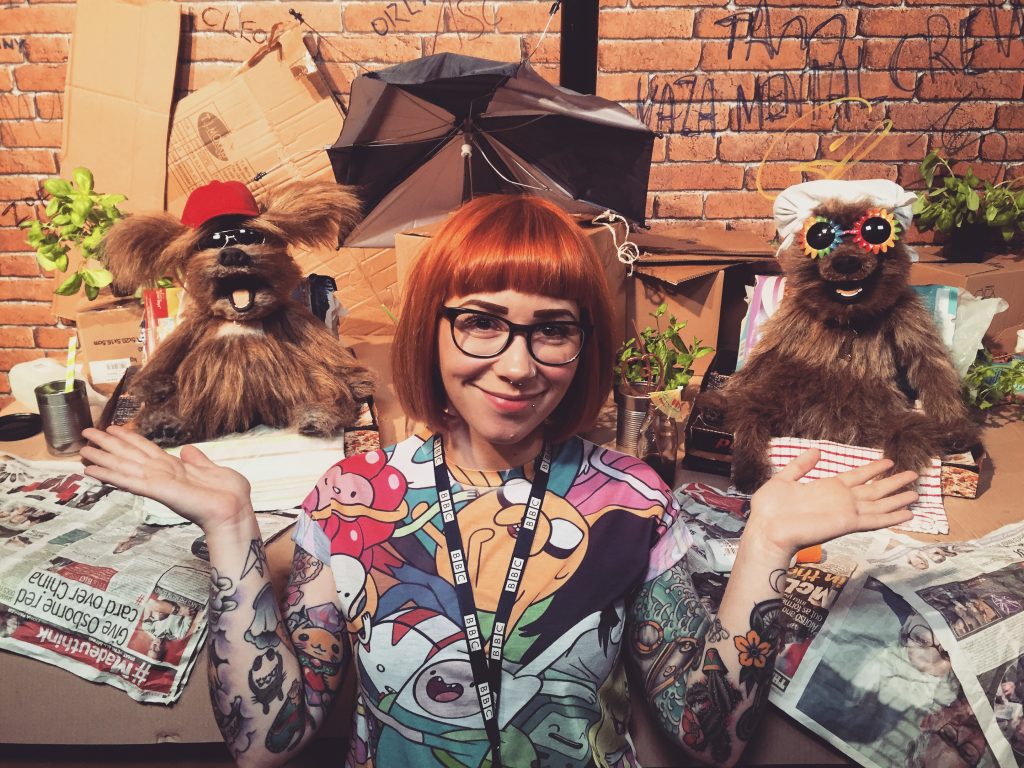 What do you enjoy the most about your job?I love the fact that every day is different. I love the buzz of working with and meeting loads of people from different walks of life. And I really love seeing all of our hard work up on the big screen. It's scary at times being your own boss and not knowing where or when the next job will be, and I suffer from extremely bad anxiety which I've been on medication for for a numbers of year now. But despite the fear of the unknown, my work brings out the best in me and makes me thrive. I work with the most open minded and supportive people! And although it's stressful at times, my confidence has gone from strength to strength over the years, and I hope that can continue.
How does this coincide with your blog, or the other way around? I can sometimes have days or weeks off between jobs, so during this time I'm really able to focus on my blog and get writing and planning lots of new content. Sometimes it does suffer when I'm on a long TV job, working 8am-7pm can often frazzle my brain by the weekend and I don't have time to write as much as I'd like to. I rely on Instagram and Twitter lots to keep in touch with my readers, let them know what I'm up to, and also keep up to date with reading some of my favourite blogs too.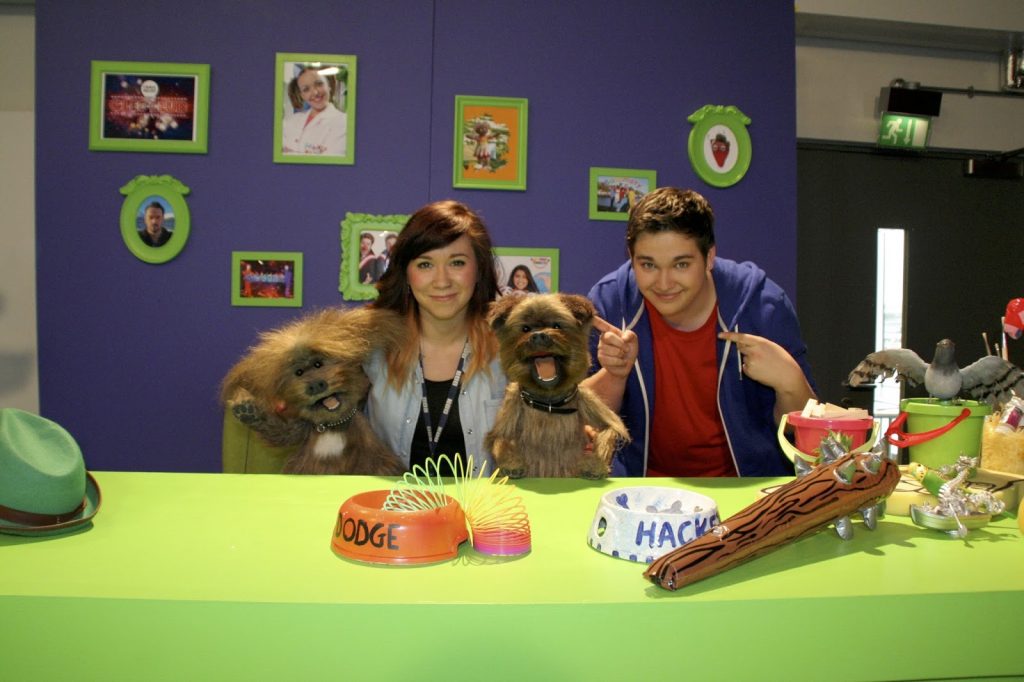 What sorts of things do you blog about, what inspires you? What can people expect to see? My blog is essentially a grown up diary, a mish mash of thoughts and photos and general gal chat! Some weeks I'll write about cruelty free beauty, and others I could be visiting a new food place in town or exploring the outdoors in Scotland. I tend to just write about whatever is going on in my life at that moment in time, and one time a reader said that my posts felt like sitting down with a girlfriend on the phone or over a cup of coffee and having a good old catch up and laugh about life. That meant so much to me, and I do hope it's the way I come across. There are so many beautiful, polished blogs out there these days – all gorgeously curated and edited with flawless professional photography. Pretty much like magazines! I think they're amazing, but I must admit my blog doesn't really fall under that category. If you're down for a giggle and some honest life musings (with the odd selfie and puppy/cat picture thrown in for good measure) then I'm your gal.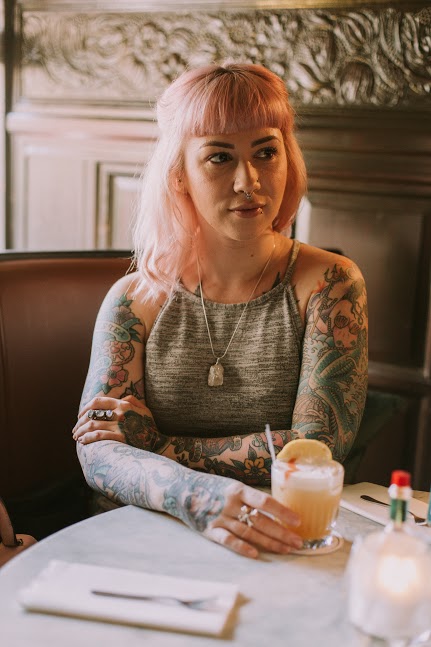 How would you describe your style, how do your tattoos fit in with this? I have quite an eclectic sense of style, I like to be fun, colourful and comfortable! I pretty much dress the same was I did when I was a moody 16 year old emo kid, but with a bit of added sass. My tattoos are probably a fashionista's nightmare, they clash with anything and everything that's colourful and/or patterned. But I don't care in the slightest, I've never been one for the minimalist look. Plus, glitter and a few sequins go with everything, right?
Do your tattoos make you feel more confident, or help you to see your body differently? I definitely feel more comfortable with my body now than what I did 10 years ago, pre tattoos. They feel like a part of me. To the point that I often forget I have any until somebody mentions them or asks me a tattoo related question! They make me feel empowered and illustrate the story of my life, the places I've been and the people I've met along the way. Well, some of them do – a lot of my tattoos I got 'just cause'. Just because I like biscuits is a good enough reason to get a Jammy Dodger tattooed… surely!?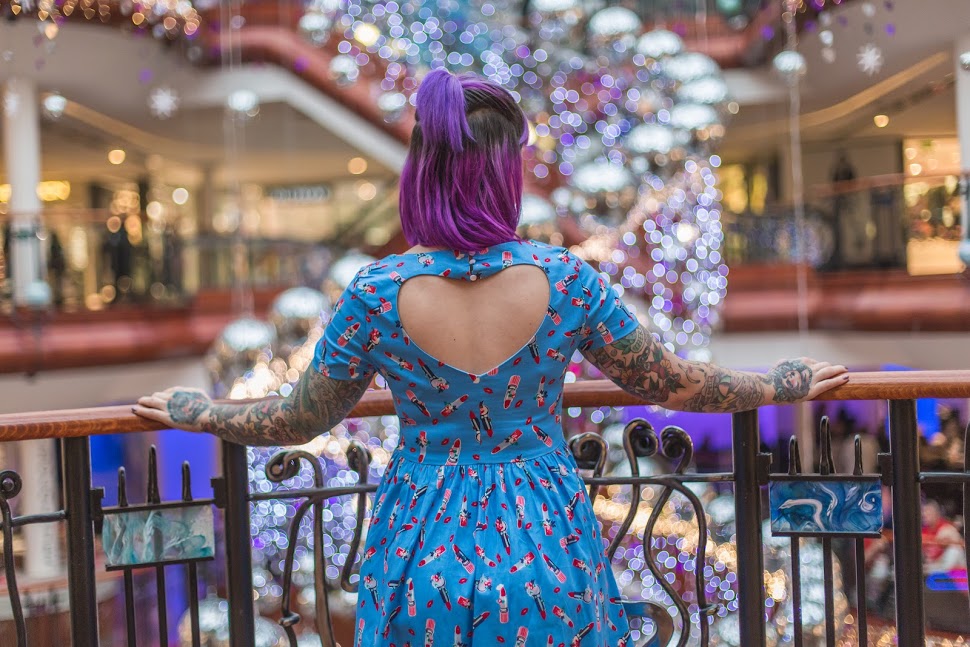 Any future plans either tattoos, work or blog posts? Tattoo wise, my arms are full now so I'd like to continue adding to my legs (especially my feet which I KEEP putting off). I've not had any new tattoo ideas in a while, so I won't get something for the sake of it, I'll wait until a little bit of unexpected inspiration hits me one day and then I'll get booked in for something. I'm currently on the last week of filming a six part crime drama for the BBC called Shetland, so after this I'm gonna take a month or so off. I'm going on holiday to Ibiza, have some plans to redecorate my flat, and look forward to spending time catching up with friends and family. I've got a few blog post ideas up my sleeve too, so I'm excited to have some more free time over the next couple of weeks to get typing to my heart's content.