Here, 25-year-old embroidery artist and warehouse production worker  Jessica So Ren Tang, from San Francisco, tells us all about her beautiful hand-stitched pieces and the inspiration behind them…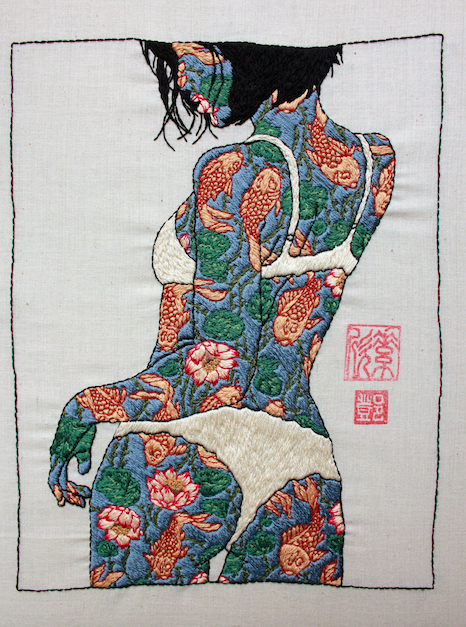 "As a child I knew I wanted a career in the arts. Throughout school I learned and experimented with various mediums, I started embroidering and playing with fabric and thread in my senior year of college in preparation for my senior exhibition. I graduated with a BA in Studio Art at Mills College in Oakland, CA."
"I had semester-long assignment which involved playing with different materials and. for one of the experiments. I made a cup noodle container. I quickly found that styrofoam was a poor sewing material, so I began to replicate a cup noodle container with fabric instead. I enjoyed the softness and texture of embroidery in my sculpture pieces and I continued looking for other objects to replicate. I was more interested in sculpture but disliked the bulk clay and similar mediums had.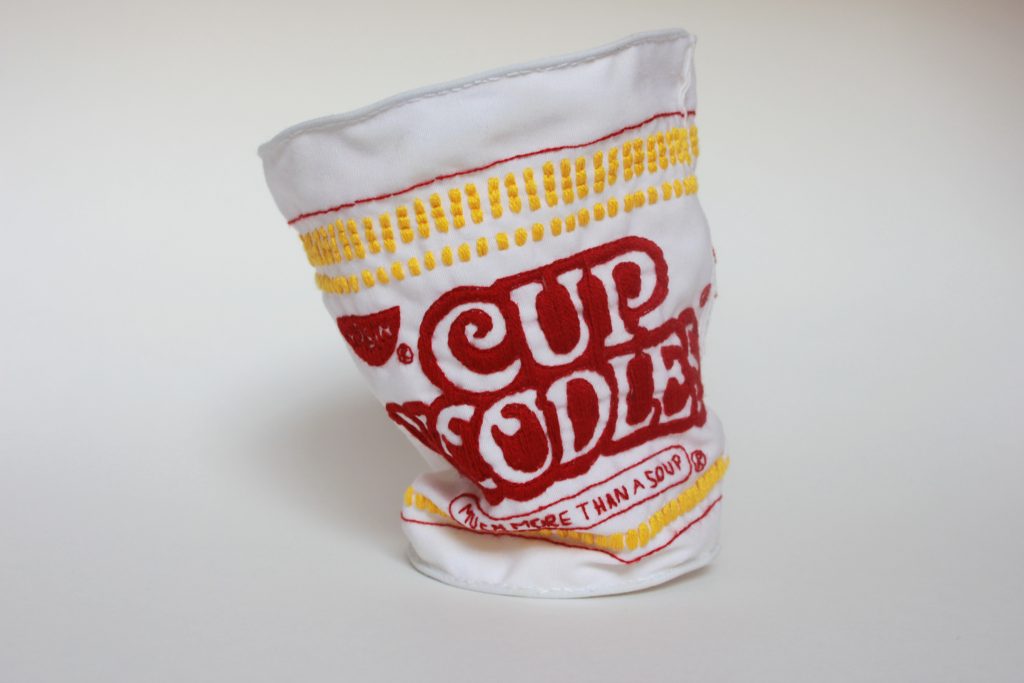 "I continued to embroider because I loved the flexibility it gave me, as well as its rich history of being women's work. In the future I want to explore more fibre art and sculpture and keep pushing my skills in fabric and thread.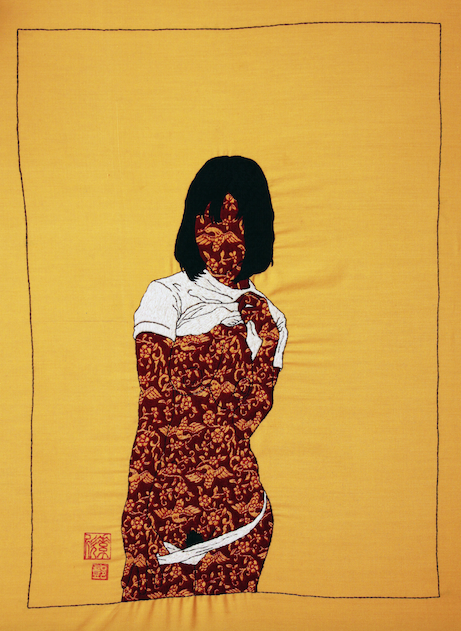 "I draw inspiration from memories of my childhood and my experiences of being an Asian American woman. For my object series, I look for items that I have bought or used that have Asian/American significance and use. Specifically, I look for Asian snacks and containers that I have used or seen in my childhood. Replicating objects in fibre is my way of exploring my Asian American identity – it is a way for me to replicate the duality of being too Chinese to be American and too western to be really Chinese.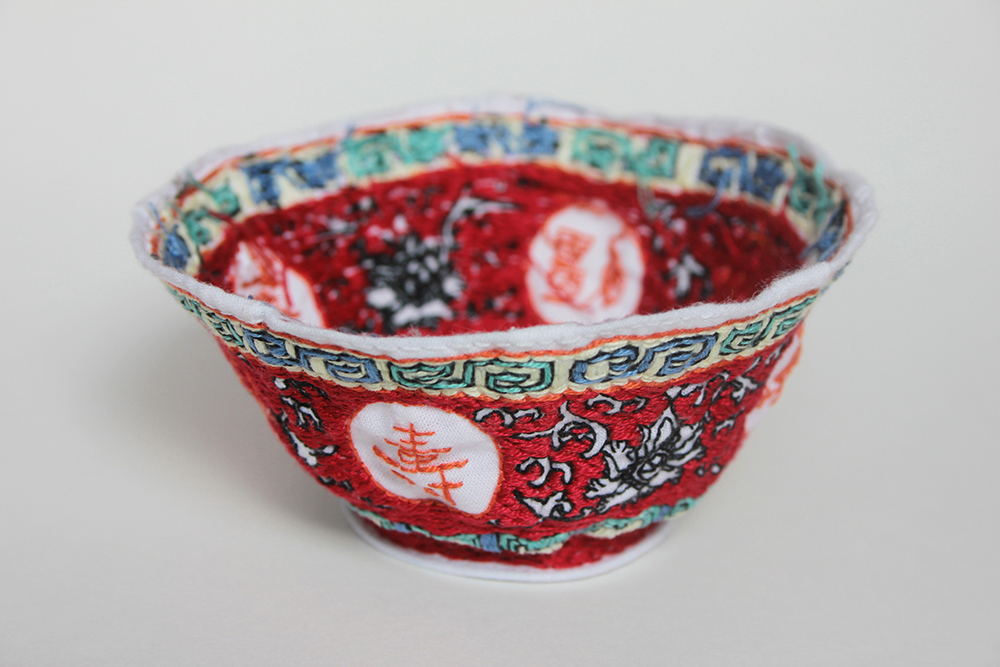 "Initially, it was not my intention for my pieces to have connections with tattoo art. Replacing the skin of suggestively posed Asian women was intended to obscure the girl's identity, in an attempt to address this Asian American dual identity experience. the girls' facial markers are removed but replaced with an Asian pattern, still retaining an Asian identity but non-specific to her ethnicity. But the style of pattern on the girl has specific origins to an Asian culture. I look for a variety of Asian patterns but so far they are mainly of Japanese and Chinese origins. Although I am looking to expand to different Asian patterns in my future pieces.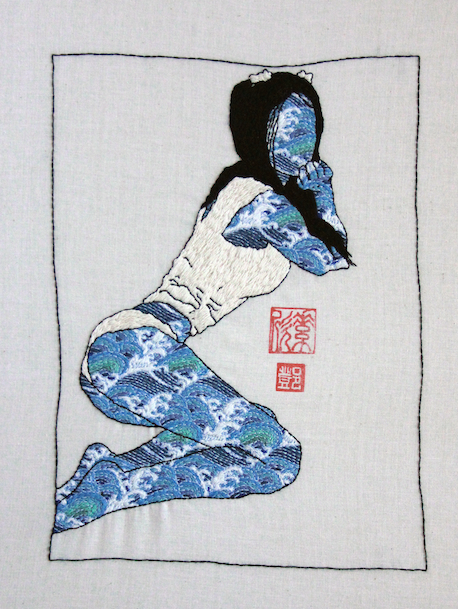 "My girl series was inspired by Ikenaga Yasunari's paintings of women and textile patterned clothing. The female forms help to emphasise the feminine medium that is embroidery, but it is also a familiar image that I express myself through. I create a little piece of myself through each girl, in the hopes of creating a tangible object that encompasses my Asian American experiences.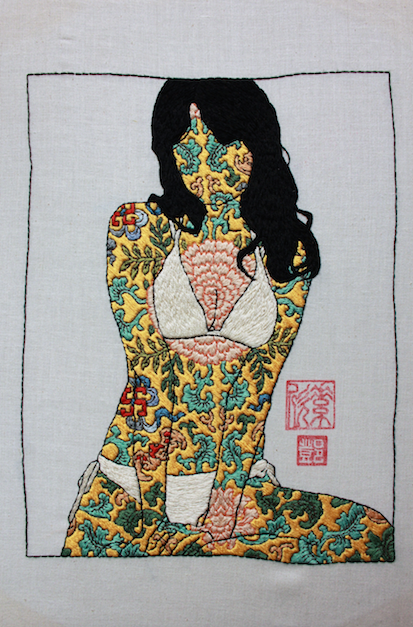 "The colours in the patterns help to highlight a figure but to pull back and flatten – sort of like a silent wallflower girl. The facelessness of the women is to suggest a general Asian identity without pinpointing a specific nationality. Extending the pattern to the entire body was more aesthetically cohesive and balanced. Having the pattern on just the face drew too much attention to the head when I wanted the entire figure to be emphasised.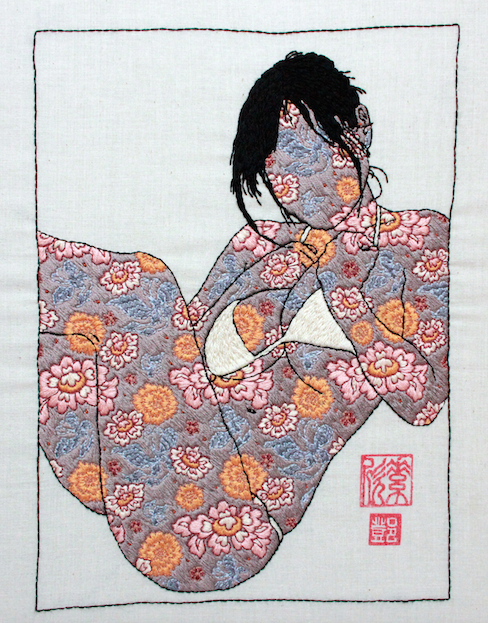 "My object series, depending on the size and complexity, range from a week to a little over a month to be finished. Each mini girl takes about 50 hours of stitching and 100 hours for the larger girl pieces, as everything is stitched by hand.
"My works are currently not for sale for a variety of reasons. I still have a small body of work due to how long it takes me to complete one piece and exhibiting would be difficult if I started selling, I'm still attached to my pieces and I'm hard pressed to let them go, and I don't have much free time outside of my day job and selling would take me away from working on my art. Of course, many of these reasons will eventually be solved and I do plan on selling my work."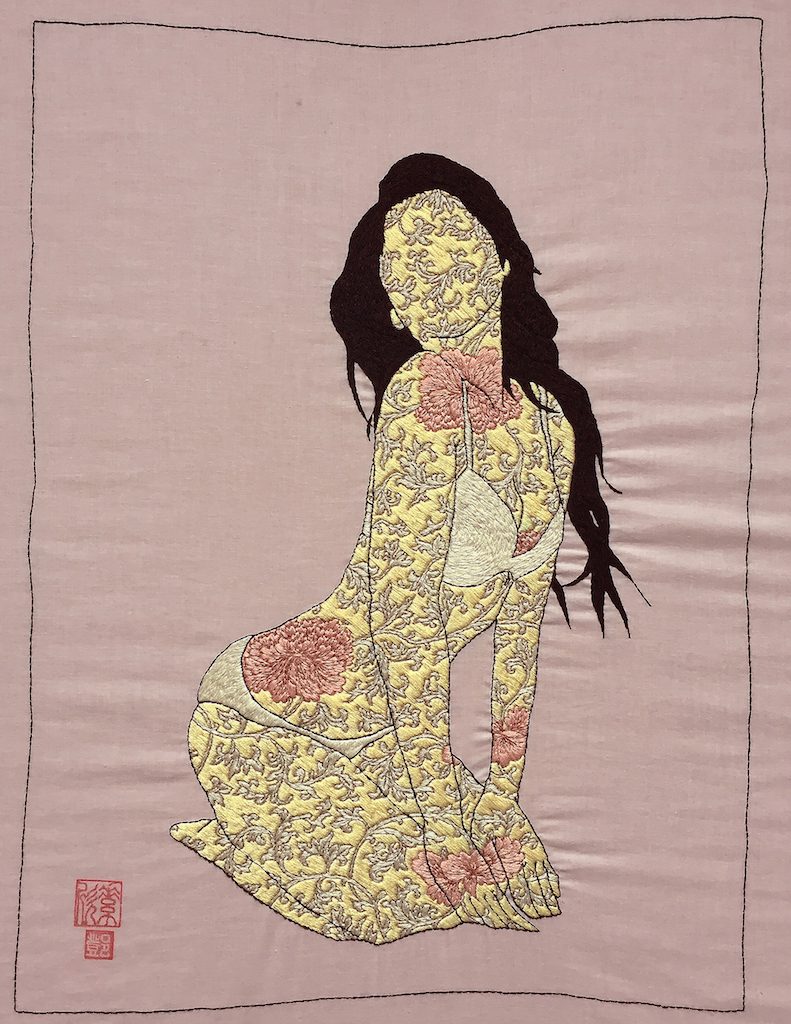 View more of Jessica's work on Instagram: @jessicasorentang