Today on the blog, we're lusting after the work of Iain Macarthur …
My work can be described as surreal and unique in its own way. Using mostly pencil, watercolours and pigment pens, I create portraits of ordinary people but create them in a unusual way by, embellishing patterns and watercolour effects into the portrait to give a vivid explosion effect — transforming their faces from something plain to something entirely bizarre and wonderful at the same time.
Says Iain about his beautiful work.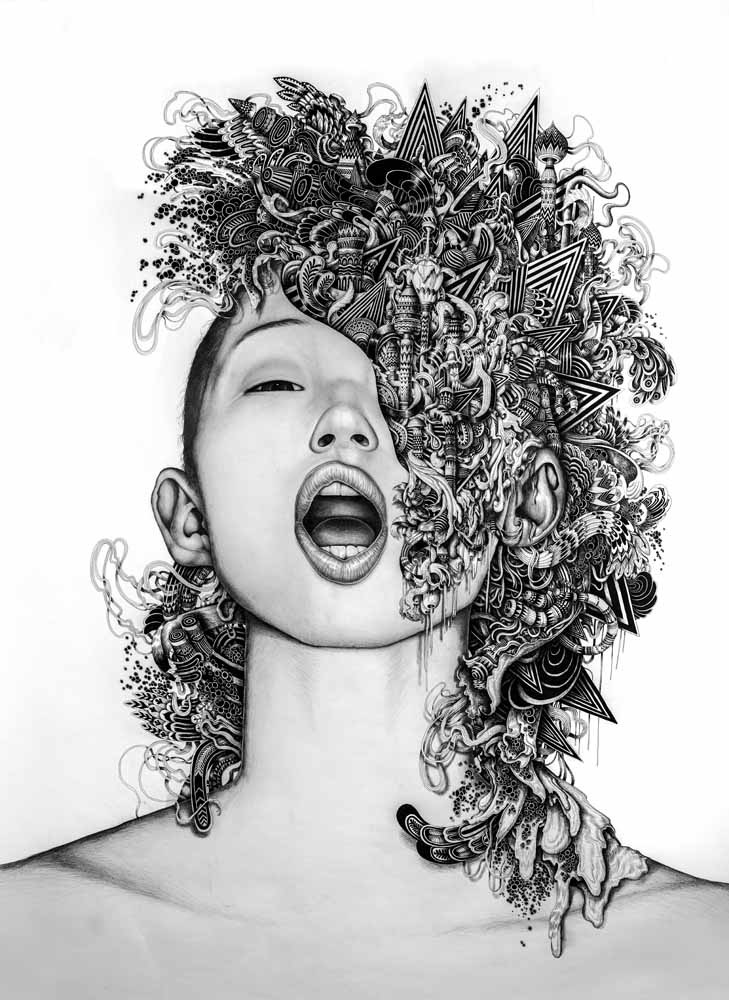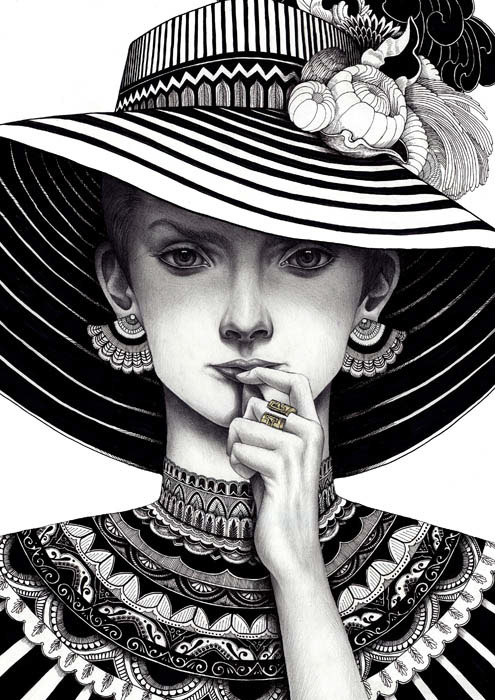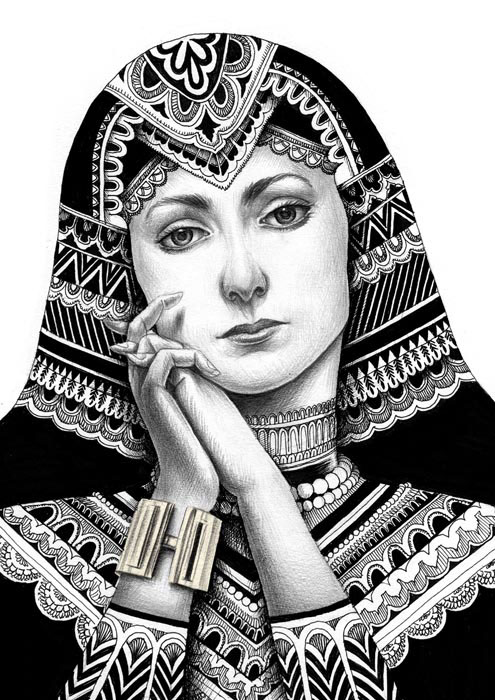 All images via iainmacarthur.com