Hungarian-based artist Tejfel Krisztian creates beautiful paintings inspired by celebrity culture, tattoos and beautiful women…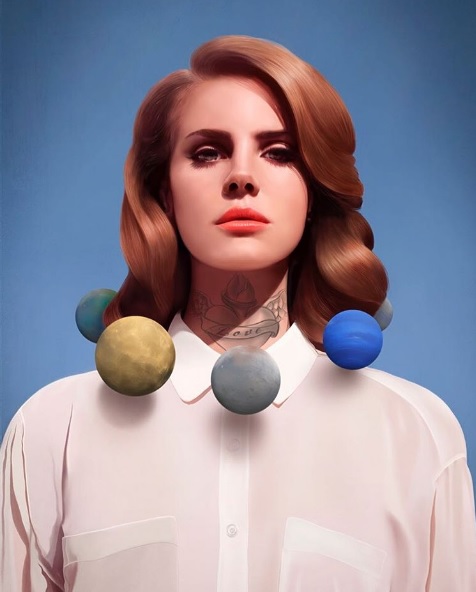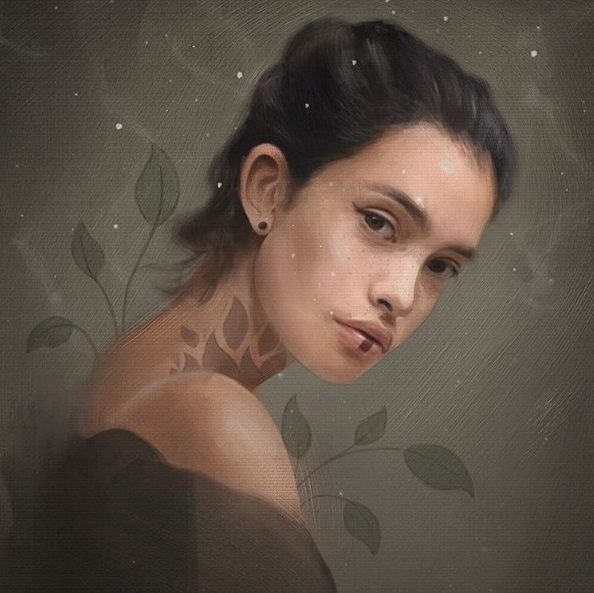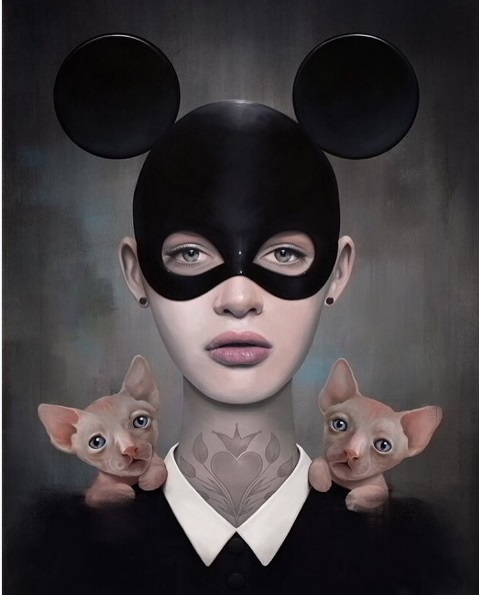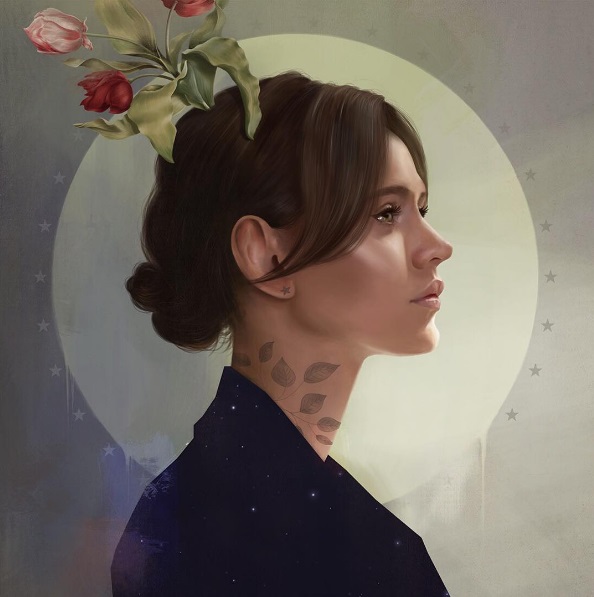 Growing up in the 90s in the UK, we all remember the girls at school who would spend hours gluing  their kiss curls and baby hair down to their foreheads, after rounding them into a precise spiral formation with the use of a pencil… but why we used to ask ourselves?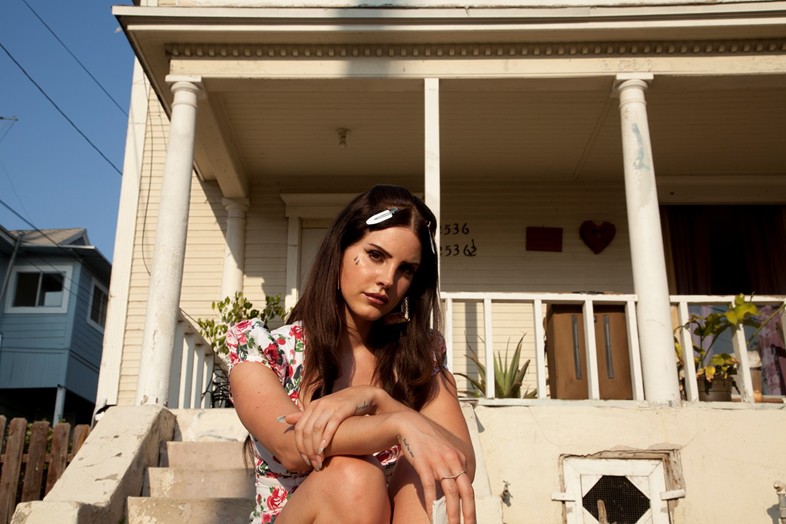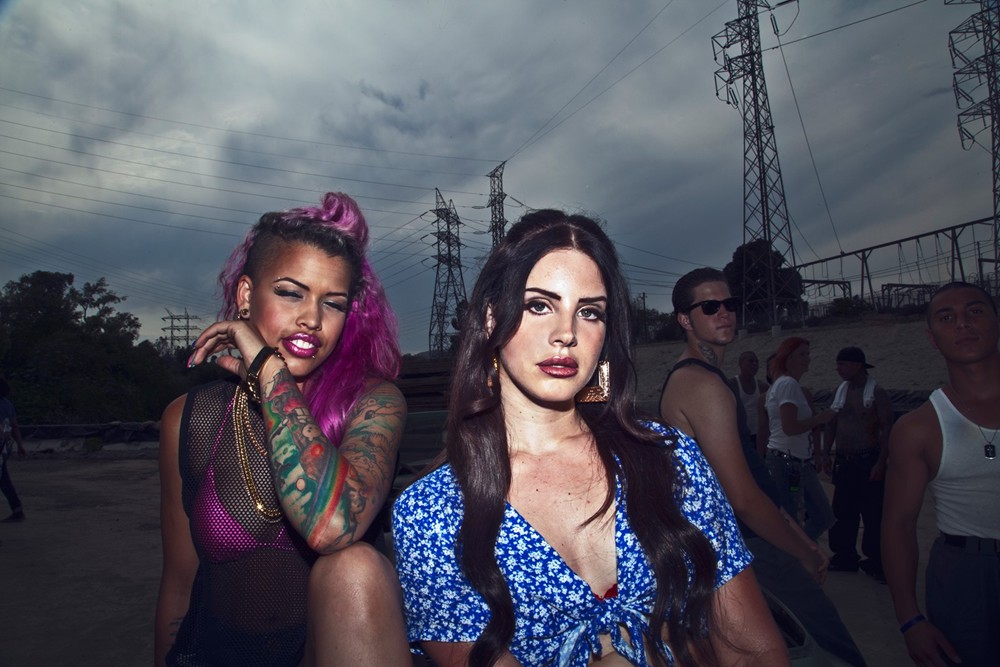 Lana Del Rey in her music video/short film, Tropico
The Chola style originates from a Mexican American subculture, often associated with gangs and hip hop. The look consisted of a crop bra top, baggy trousers, which were usually Dickies, jeans and,  to top the look off, a plaid shirt with only the top button done up exposing the midriff. Gold bamboo earrings were an absolute must, along with the black winged eyeliner and a nude lip, lined in a dark brown.  There is something about this look that is appealing to so many… maybe down to the nonchalant "I don't give a shit" attitude that has been played out in movies and music videos over the last few decades. The truth of the matter is that we all love a bad girl and this look personifies that raw edge while still looking 'sexy' and 'glam.'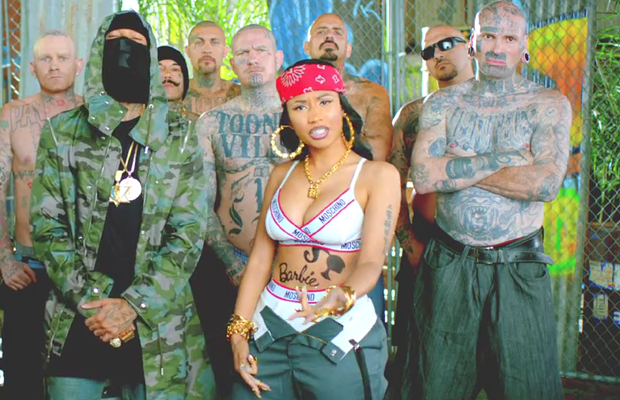 Nicki Minaj in her music video, Senile with tattoo artist Mr Trigz to her right who was sadly shot dead after the making of this video.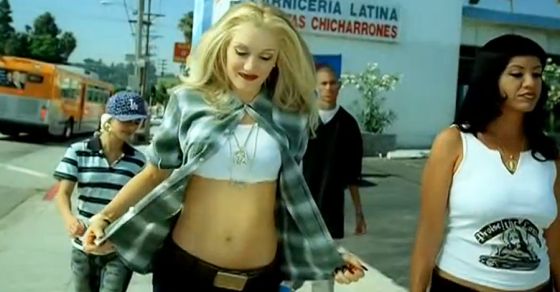 Gwen Stefani in her music video, Luxurious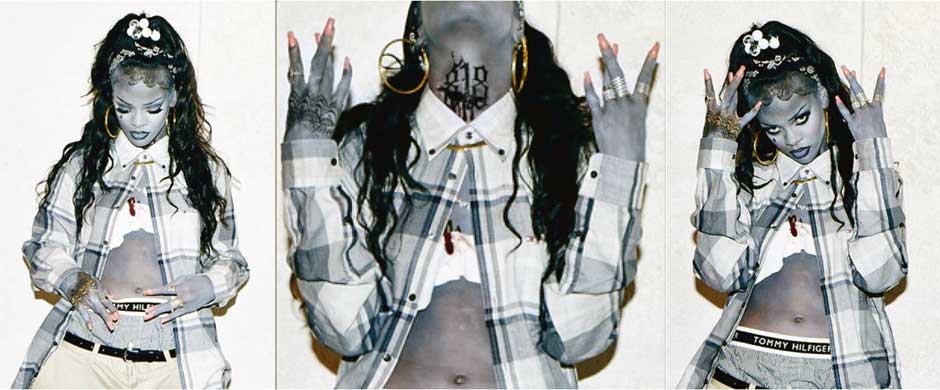 Rihanna dressed as a Chola for Halloween
But Chola is more than a look and it actually relates to many people's historical and geographical backgrounds.  The journalist, Julianne Escobedo Shepherd describes Chola in terms of her ancestry: "it was part of our inherited and ancestral culture. Historically, the term was used by European colonisers to refer to full or mixed indigenous populations in South and Central America. But in the 1960s was reclaimed in the US by working-class Mexican Americans and the Chicano Power movement as a way to flip and empower a term that had historically been used to denigrate us." Shepherd then goes onto discuss the trend in terms of those who can afford to buy into the look that the fashion industry is selling, "privileged people want to borrow the 'cool' of disenfranchised people of colour, but don't have to face any of the discrimination or marginalisation that accompanies it."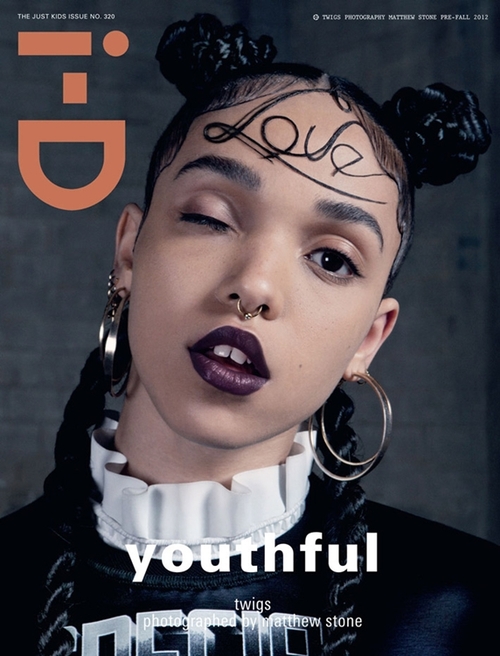 FKA Twigs for ID magazine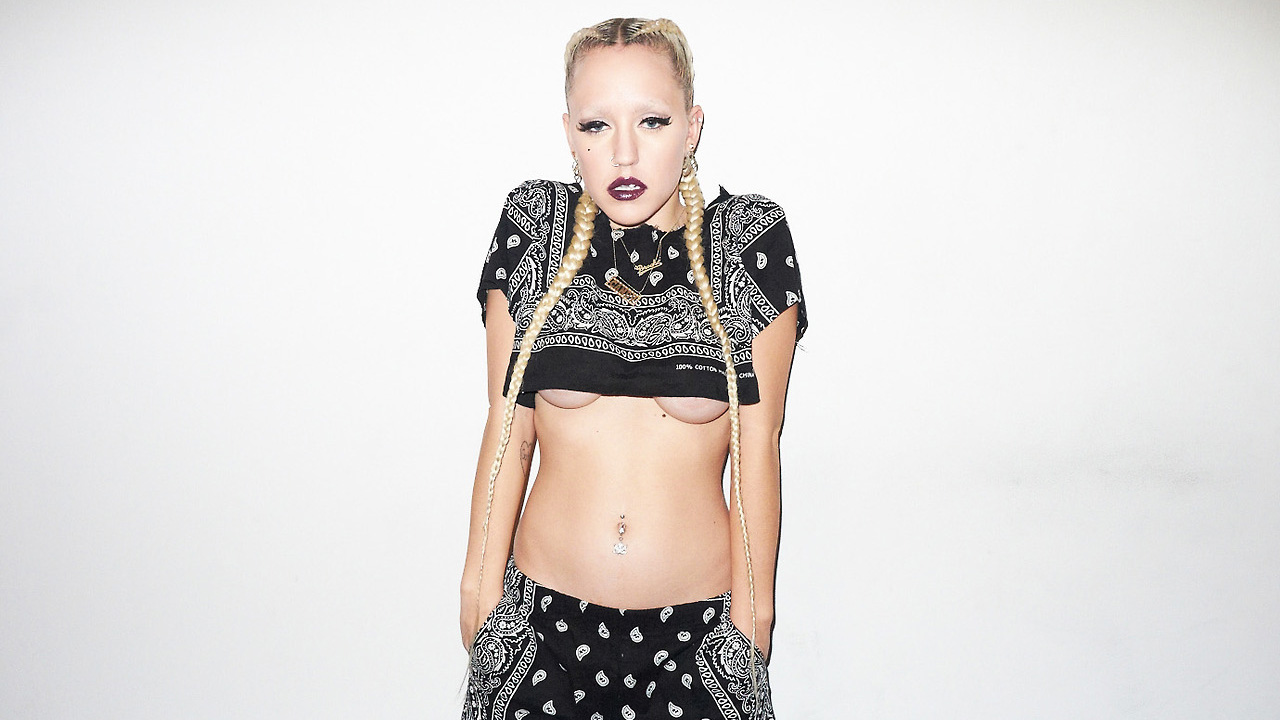 Singer, Brooke Candy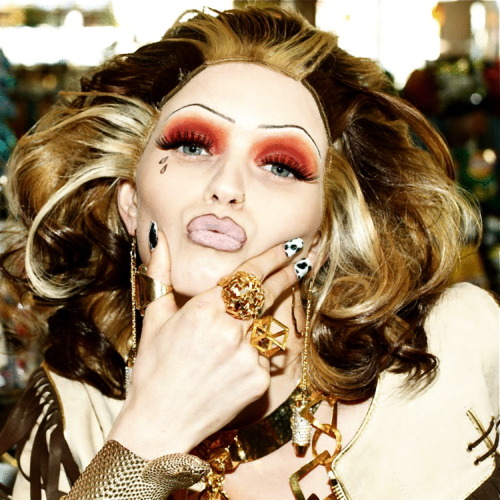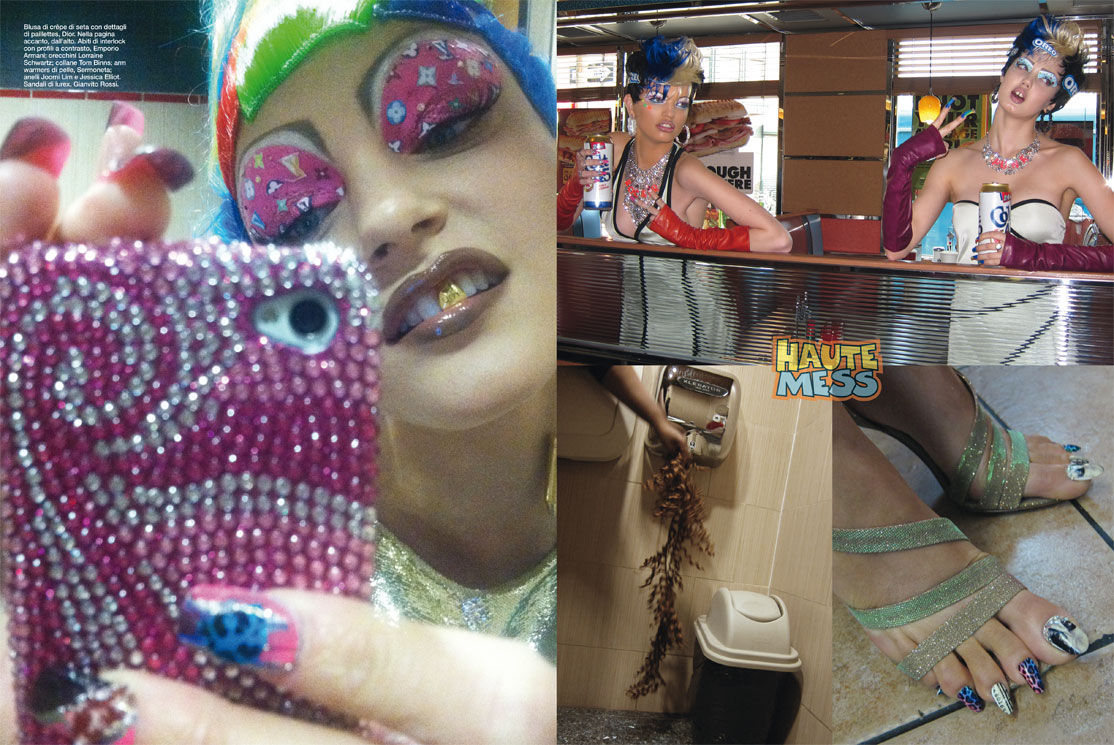 Steven Meisel's photoshoot for Vogue Italia entitled, 'Haute Mess' which caused controversy down to its 'racist ethnic stereotypes.'
So is it suitable for celebrities and fashion designers alike to be "ripping off" a look that actually holds great cultural significance for so many?  Recently a festival in Canada banned attendees from wearing Native American headdresses with one of the festival organisers stating on their Facebook page, "they have a magnificent aesthetic. But their spiritual, cultural and aesthetic significance cannot be separated. Bass Coast festival takes place on indigenous land and we respect the dignity of aboriginal people." Pharrell Williams had to publicly apologise last year for wearing a headdress on the front cover of Elle magazine, so maybe times are changing with cultural appropriation becoming frowned upon. Can the same can be said for the Chola trend?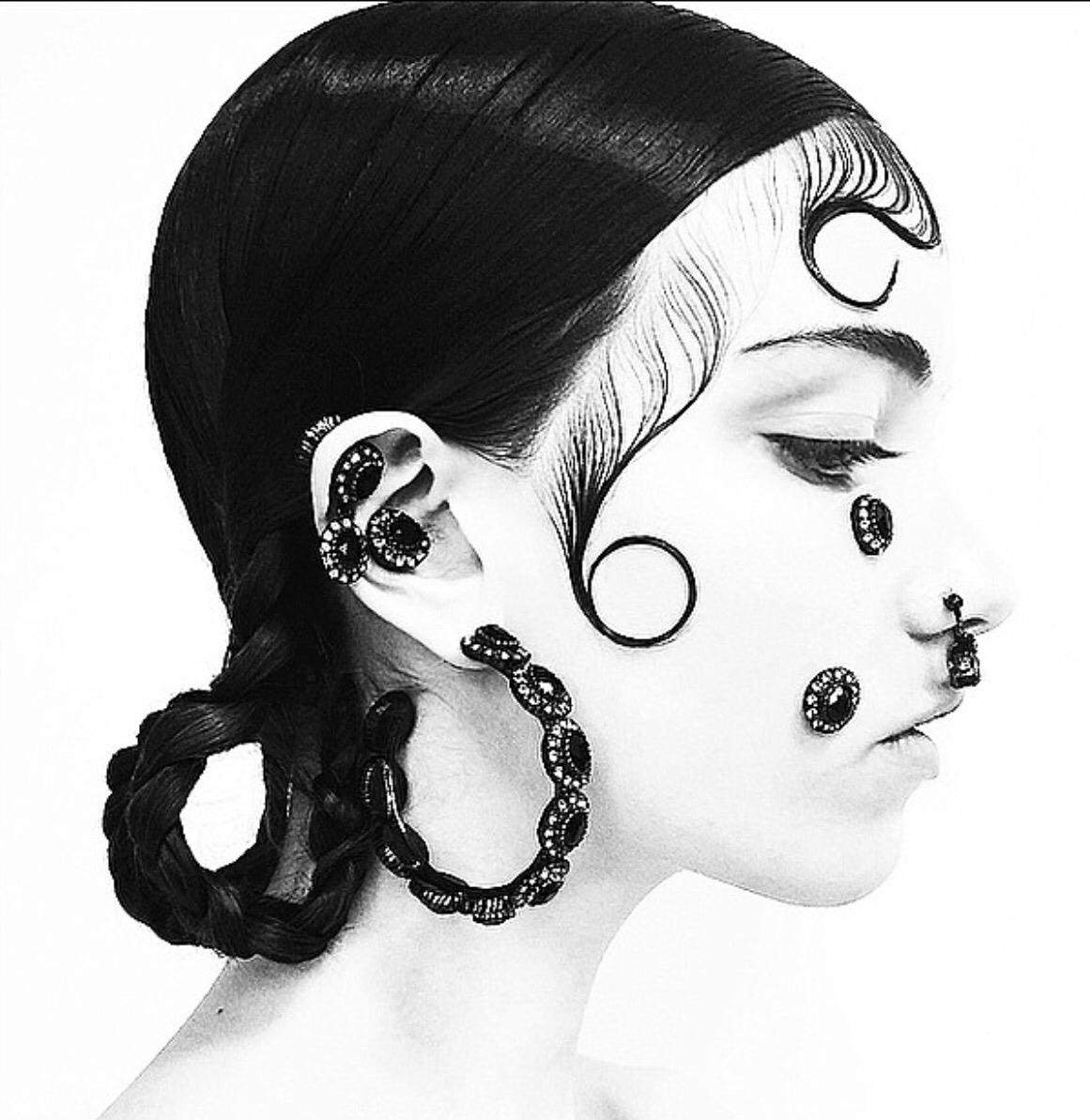 Riccardo Tisci for Givenchy A/W 2015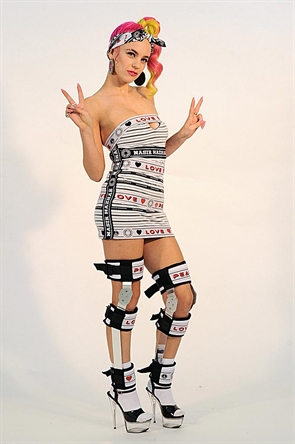 Stylist, Anna Trevelyan wearing designer Nasir Mazhar