Tattoo artist Lionel Fahy is co-founder of the Parisian shop Les Derniers Trappeurs (LDT). A graduate of the Orleans Institute of Visual Arts in France, he has been creating illustrative drawings and tattoos for twenty years.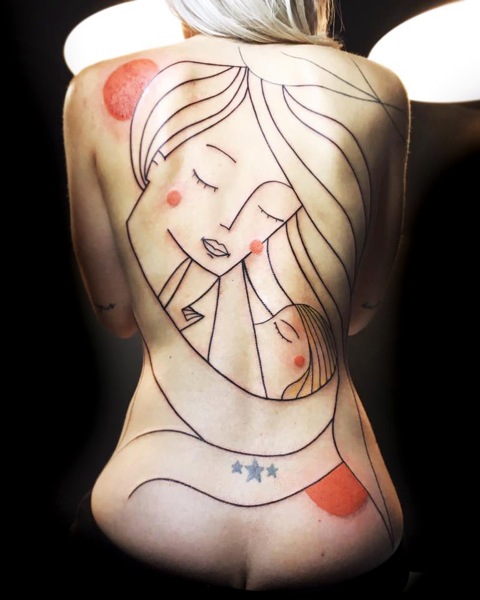 My style is DREAMLIKE. Full of dreams, hope, wishes, secrets, double readings, and protective symbols. It does not meet any of the standards of classic tattooing, it is minimalist and stylised.
I love the work I create. I am lucky compared to many other artists. My customers come from the four corners of the world to get tattooed by me. To get something in my style and I am so grateful.
My biggest influences are my customers, my kids, my partner in life Tal and some books, and museums. I am inspired by my work as a duo artist with Tal. You can see our work on our blog.