On Saturday 8th August 2015, Nush Turner and Fiona Lewitt tattoo artists at Black Market Tattoos in Leicester organised a charity tattoo flash day to raise money for LOROS Hospice, a charity local to Leicester who provide free care for terminally ill patients.
Nush explained to Things&Ink the reason behind the flash day:
I set it up because its been one year since we did our last charity event and we've been wanting to do one for ages. The reason I chose LOROS was because of my granddad. He's currently battling prostate cancer. He decided a few months ago to shave his head in aid of LOROS when he started his chemo. Since then everyone has rallied up and he's raised just over £1000 on his justgiving page. I wanted to show my support by hopefully doubling that figure! He's quite into tattoos himself having loads of old school military ones, and I tattooed him on the charity day last year, too.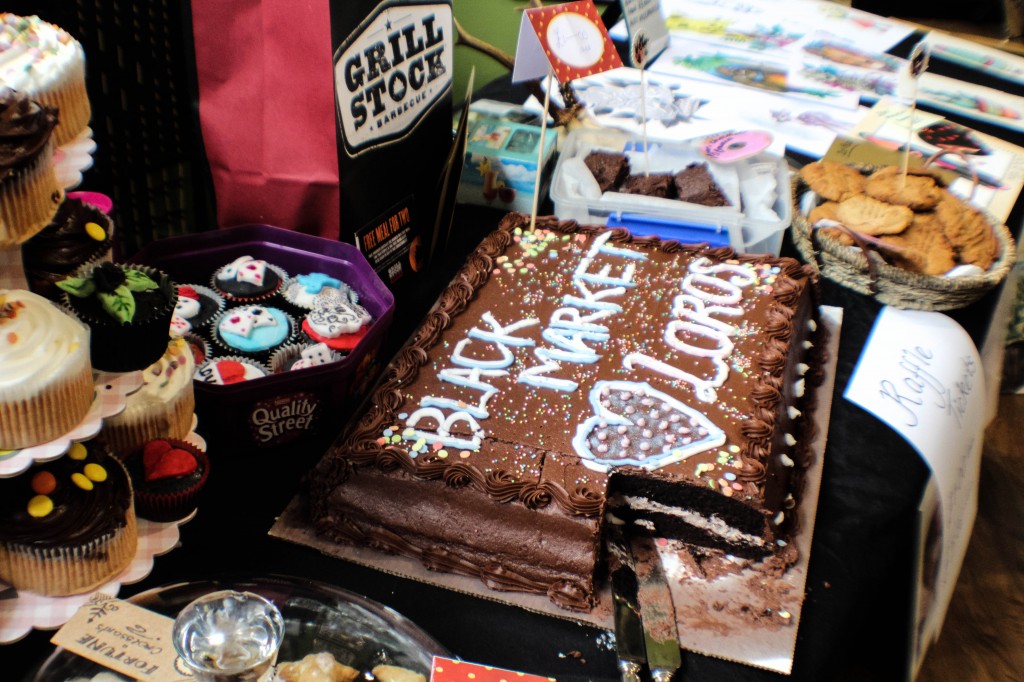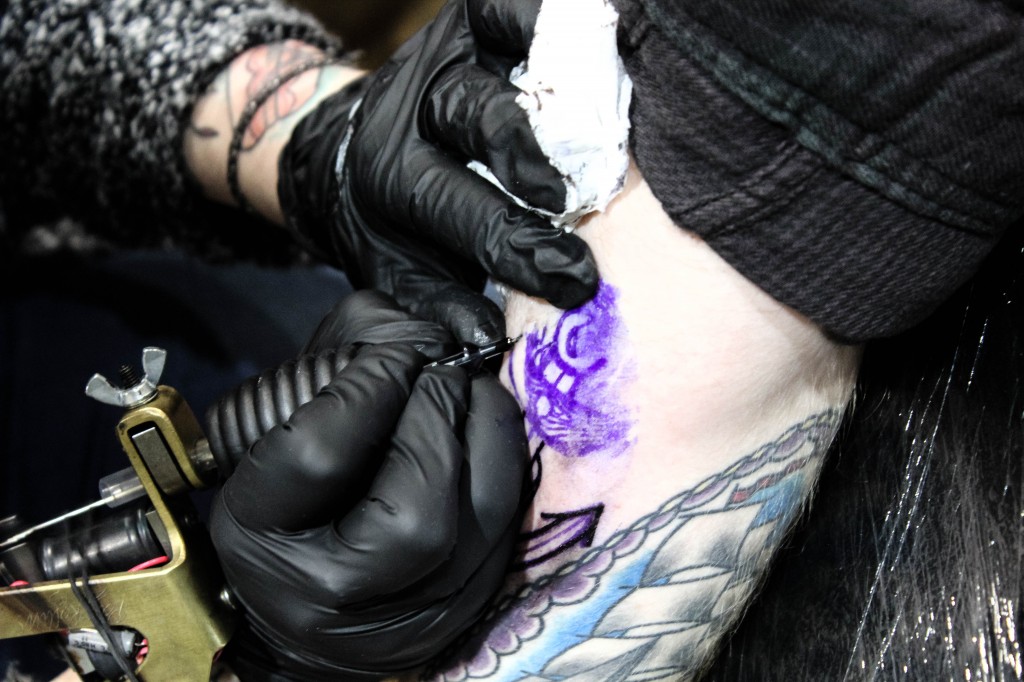 The studio opened from 10am until late and hosted an array of fundraising events with a selection of flash tattoos, a raffle with prizes including tattooing time, tons of art work for sale, jewellery and, of course, some tasty cakes.
The flash on sale was available for walk-ins but many designs had been booked by email prior to the day to avoid disappoint. Many designs still remain available, both Nush and Fiona are still tattooing the flash, as one-off pieces, to continue to raise money, and raffle tickets are still for sale.
In the end Nush did 11 tattoos on Saturday and Fi did nine. The overall total is still being calculated but so far they have reached £1555.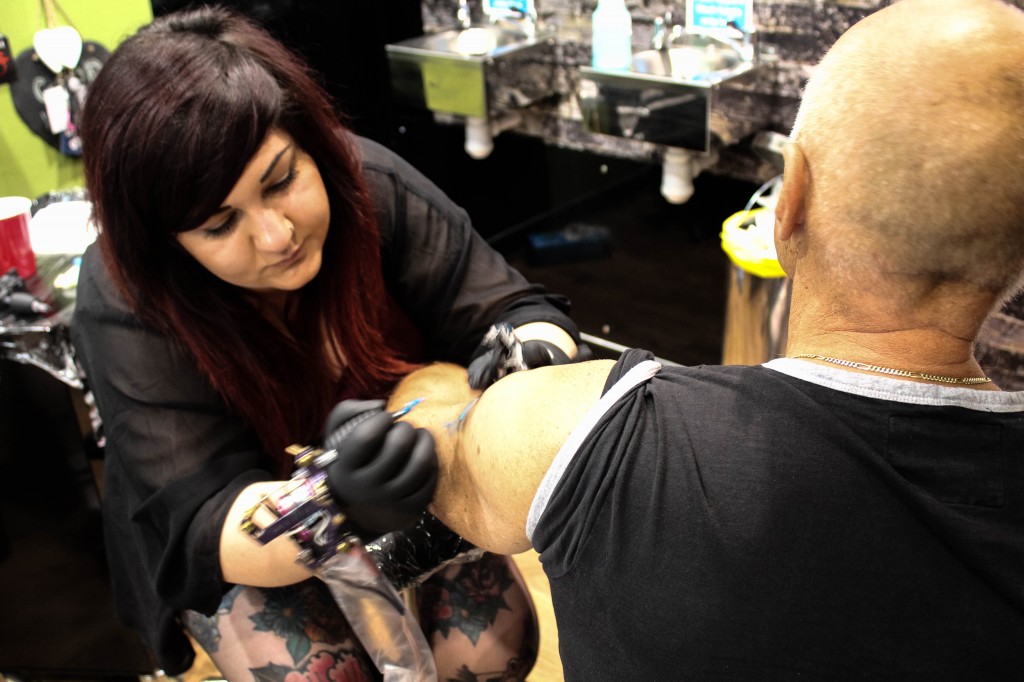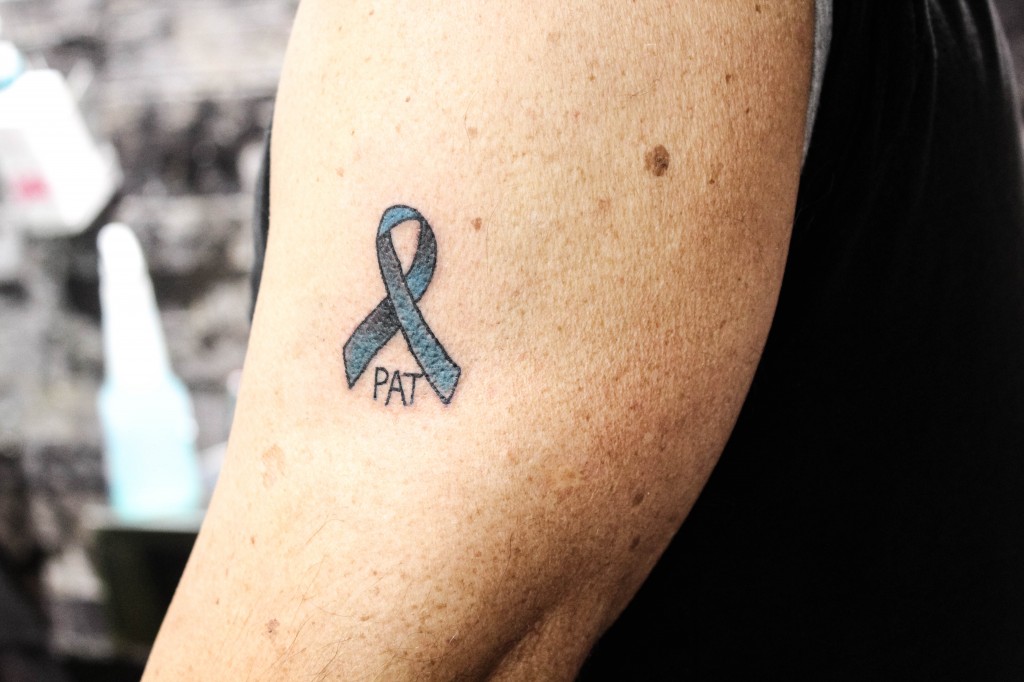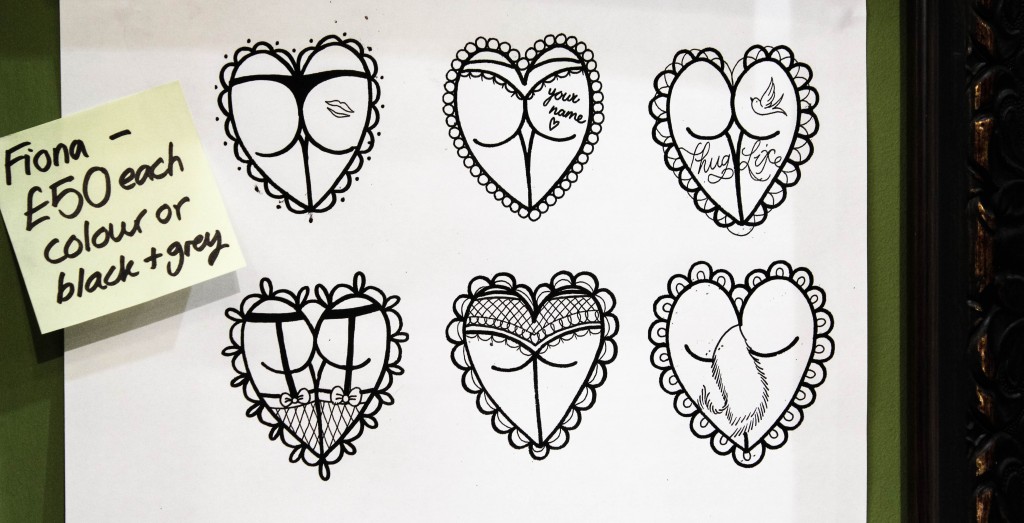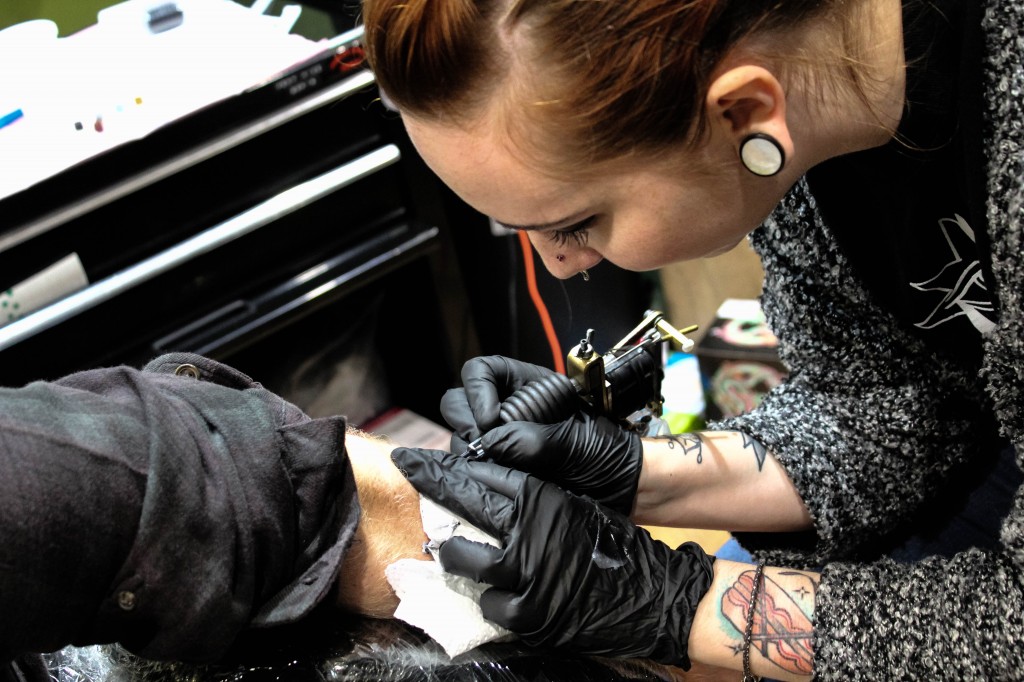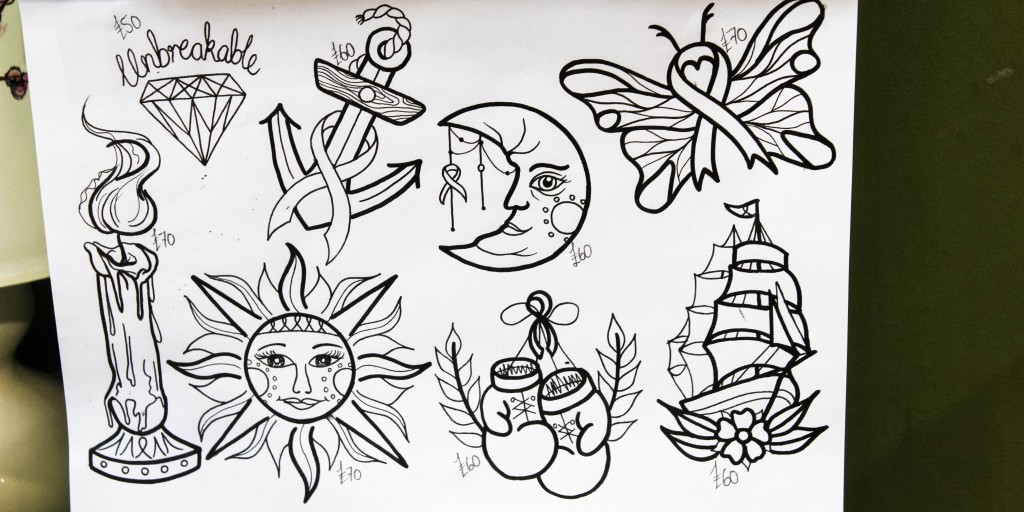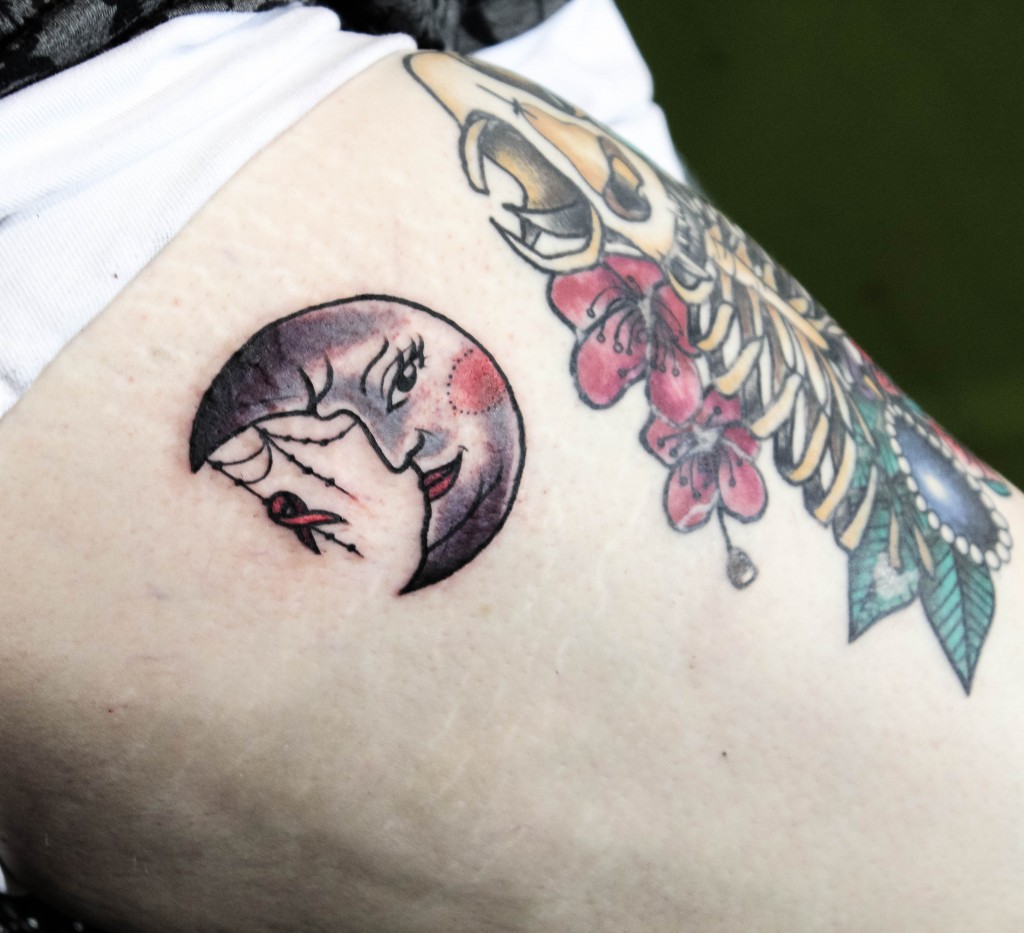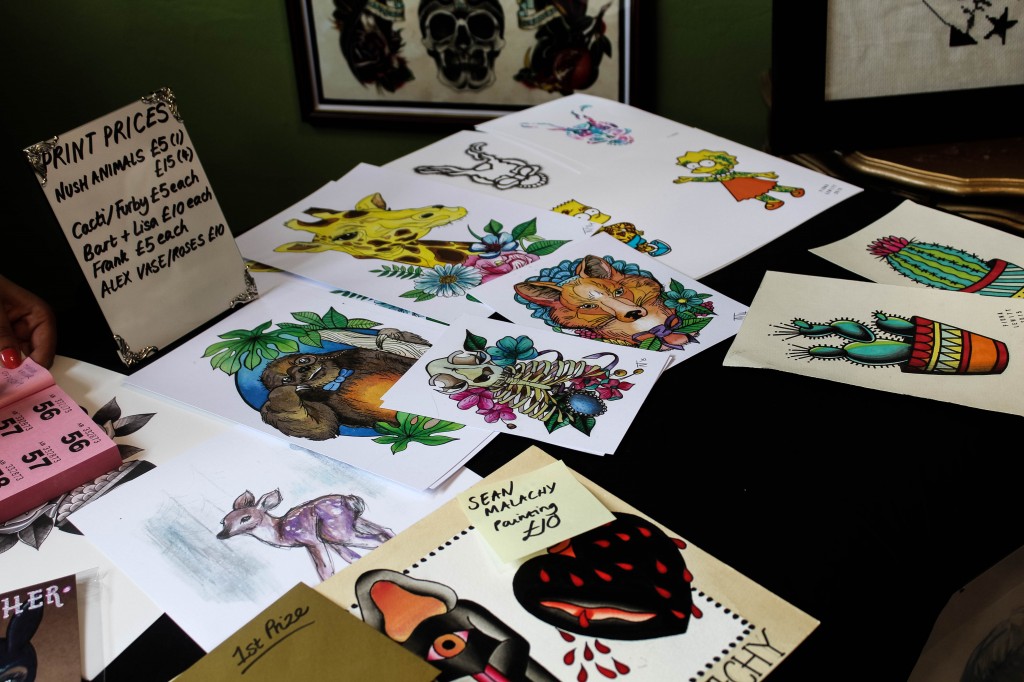 Photos taken by Ellie Mackness