It's time to reveal our issue 3 cover star of Things and Ink magazine…

The beautiful Rachel Baldwin stars as Little Red Riding Hood, inspired by one of her most famous tattoos… Read more about it in a full interview with Rachel in the magazine.
Get your copy now thingsandink.com/buy.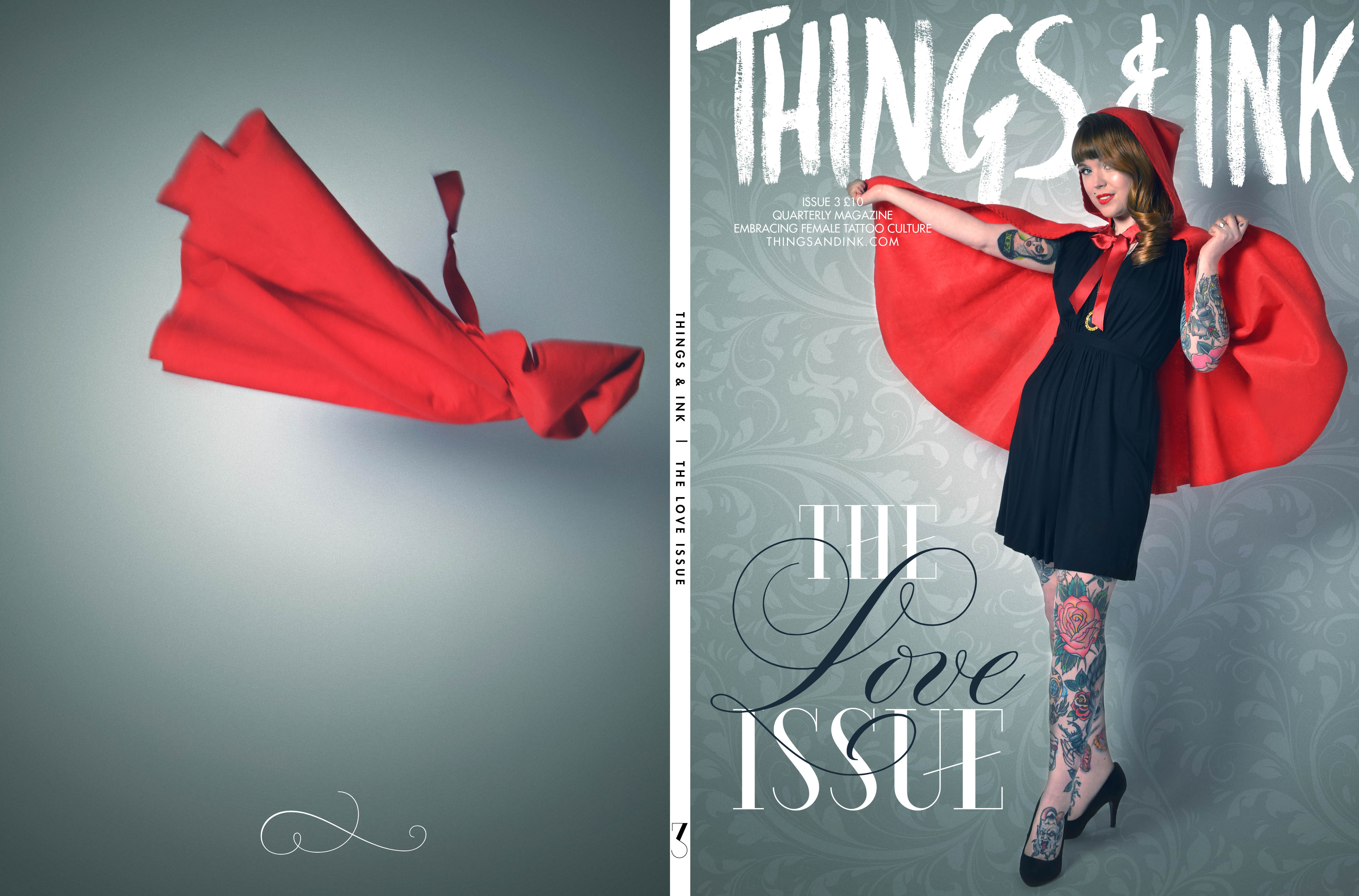 Photographer: Stella Morais
Makeup: Keely Reichardt
Hair: Eleanor Robyn
Photo retouching: Lydia Rayner
Cover design: James Gilyead 
And here's the behind the scenes video by Papercut Pictures. Music by NOFX, as Rachel is a huge fan (see tattoo on Rachel's arm…)
Things and Ink Cover Shoot (Issue Three) from Papercut Pictures on Vimeo.
If you missed out on issue 1 and 2, you can also purchase them online at thingsandink.com/buy