The Tattoo Flash Colouring Book created by MEGAMUNDEN, and published by Laurence King, is filled with a vibrant and varied collection of tattoo flash for you to colour in. Inspired by  traditional style flash sheets and tattoo imagery, it's a celebration of the tattoo world and its history. It's perfect for tattoo lovers who love to unwind by exploring their creativity.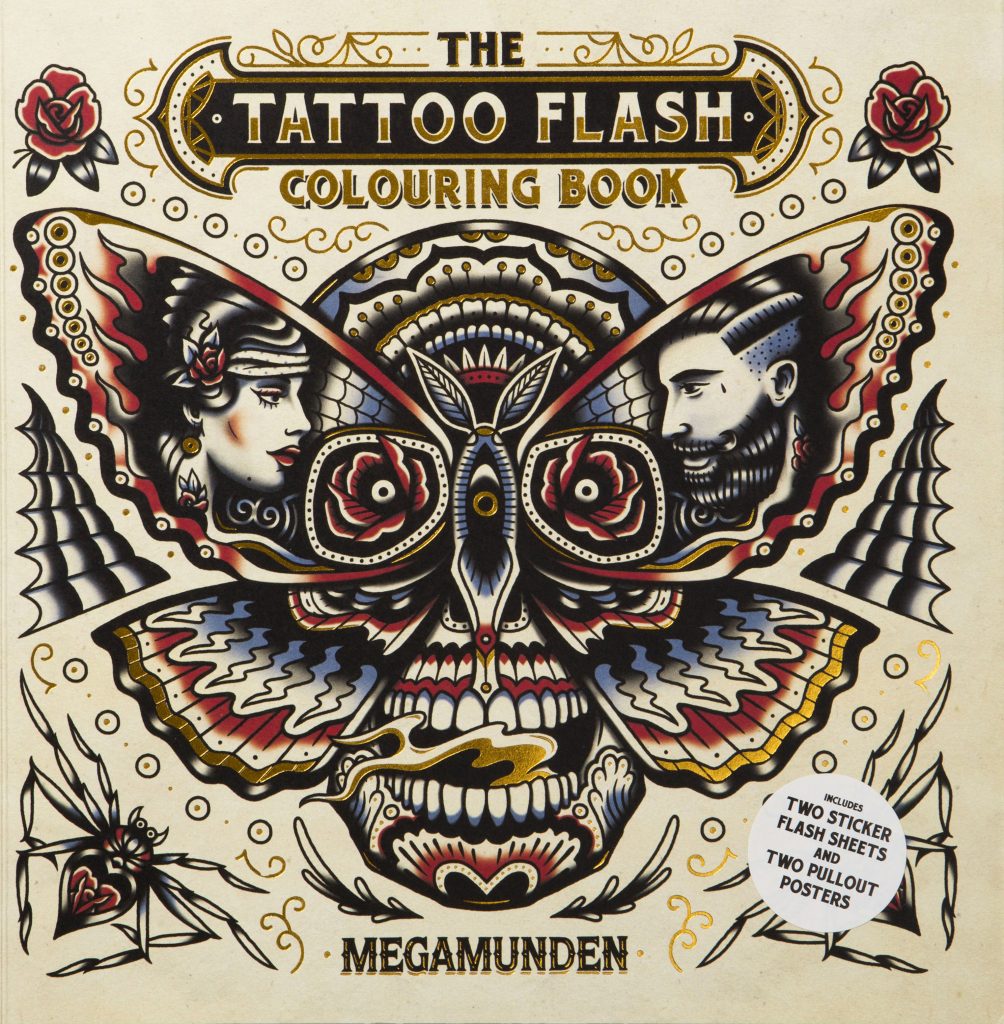 We chat to 35-year-old Brighton-based illustrator and creator of The Tattoo Flash Colouring Book Oliver Munden, AKA MEGAMUNDEN, to find out more about his book and what originally drew him to tattoo art…
Do you have a background in art? I followed the fairly typical route of doing art and design at school, then a foundation course at college, and a graphic design course at university. This gave me a really broad understanding of design and my first job was at a graphic design studio. It was here I realised I wanted to follow a career that focused on illustration. I'd drawn all the time from a very young age, so it made sense that I came back around to focusing on that.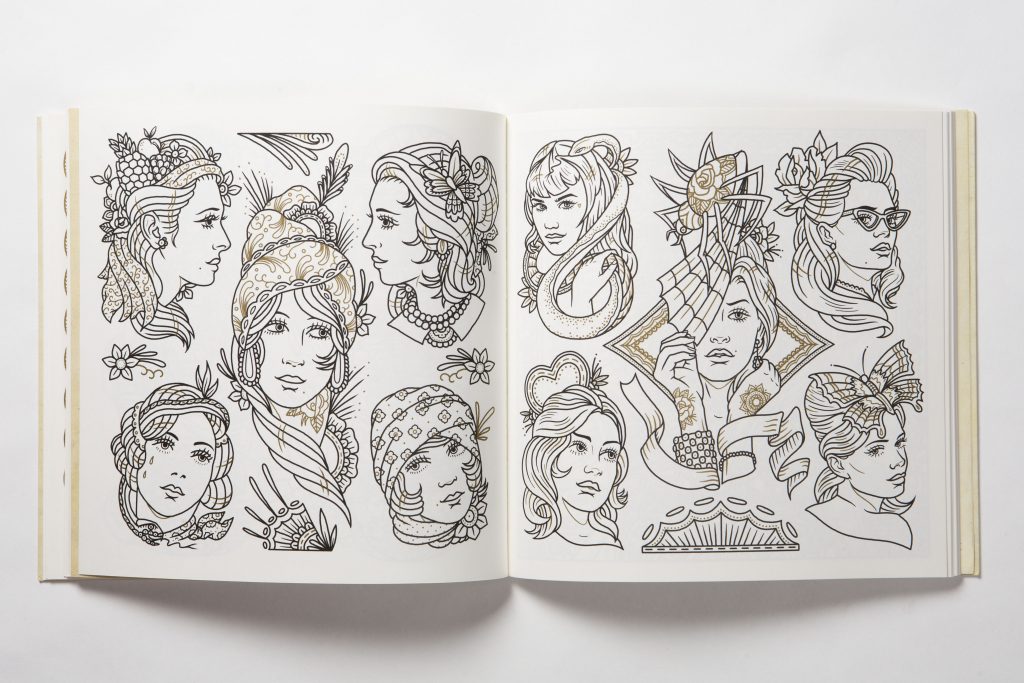 What kinds of things do you create? As a lead designer at Ilovedust, I create anything from tequila bottle labels to graphics for restaurant interiors, book covers to huge murals and everything in between! As MEGAMUNDEN, I focus generally on tattoo inspired artwork but that changes from project to project. I get bored doing one style all the time, although I do always come back to a tattoo-inspired aesthetic.
I've created two colouring books with Laurence King Publishing, both with a tattoo theme. I'm currently working on a deck of Tarot cards with them too, these have a tattoo theme and we have other projects under discussion, so watch this space.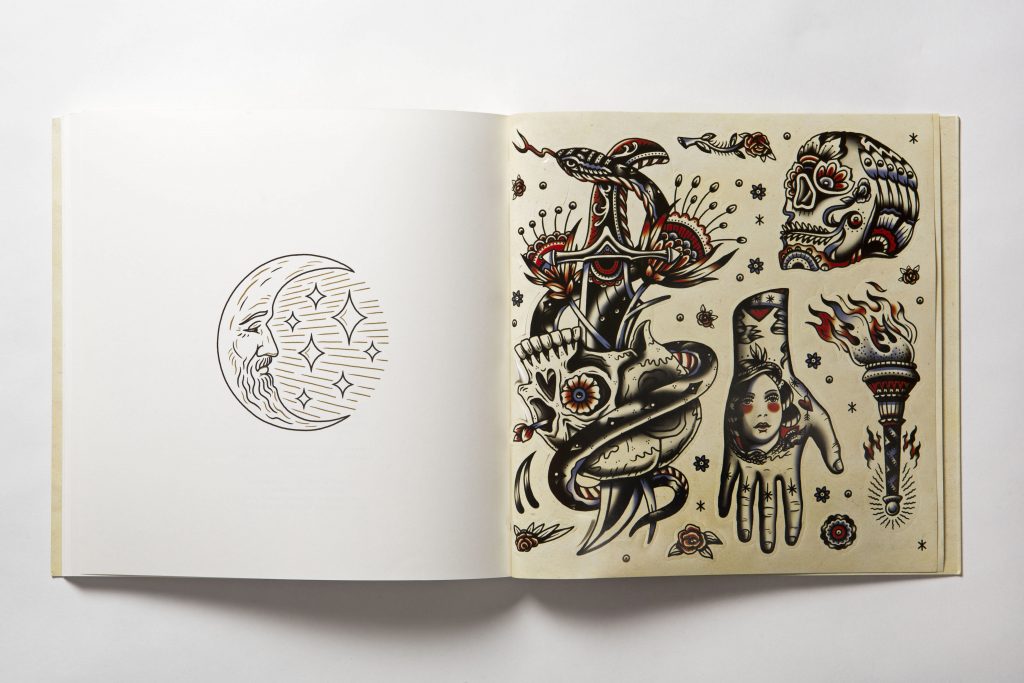 What inspires you and what inspired the book?  I took a trip to the States before making the second book and I collected tons of photographs and various other trinkets to inspire me.
The first book was a 50/50 split between Japanese and Western inspired tattoo style artwork. I wanted the second book to be more Western focused in its source of inspiration. I wanted it to be decorative yet bold and graphic. I wanted patterns to be woven into the visuals. I'm really into the old sailor style tattoos, and they're a big trend right now. I looked at many recognisable tattoo icons, including vases, flowers, anchors, gypsy girls, ships, snakes, tigers, and tried to give them all my own spin.
What medium do you prefer to work in? I hand-drew most of my first book but at the moment I tend to work digitally using a Cintiq drawing tablet. It allows me to draw more complex things quickly, although the second book took even longer than the first despite having less pages! It's just that much more complex in design and I like to think it's a much more consistent and considered collection of tattoo flash. All there for people to colour if they wish!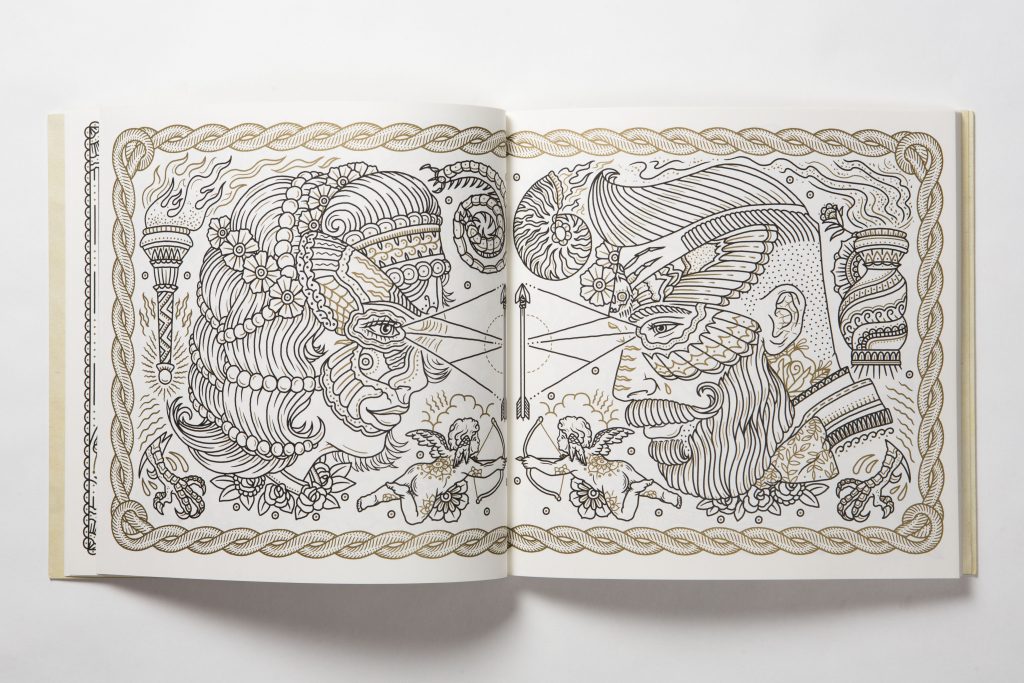 What drew you to the world of tattoos? The way designs impact you when you see them, like when you see a amazing tiger head tattoo and it stays with you. So many fields take influence from the world of tattoos, for example snowboard riders want their design to be easy to see when their board is flipping, so bold tattoo inspired visuals work nicely for that.
Skulls, snakes, spiders and flowers all resonate with me. My father has been keen on keeping reptiles and amphibians all his life, and that definitely rubbed off on me. I think all of that has a lot to do with the icons within tattooing it's just so inspiring.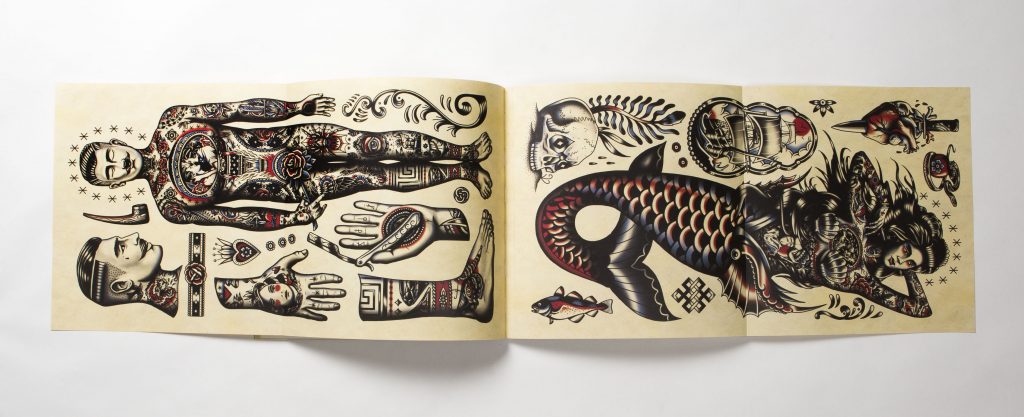 Can you tell us about your tattoos ? I have a full Japanese sleeve on my left arm and my right arm is a collection of more sailor style pieces that I've got on my many travels and work trips. I've been to the USA a lot and had stuff done there, but I've also got a couple of pieces from Lisbon and Barcelona. Dan Frye does a lot of my tattoos when I'm at home in Brighton – he's ace!
The Tattoo Flash Colouring Book created by MEGAMUNDEN and published by Laurence King is a must for tattoo lovers and available to buy here.