23-year-old tattooist Callum Glover works out of Black Craft in Wakefield and Secret Society in Hartlepool and Brighton, where he creates blackwork tattoos. We chat to Callum about the hearts filled with positive messages, that he tattoos to raise money for mental health charity MIND and his own struggles with mental health…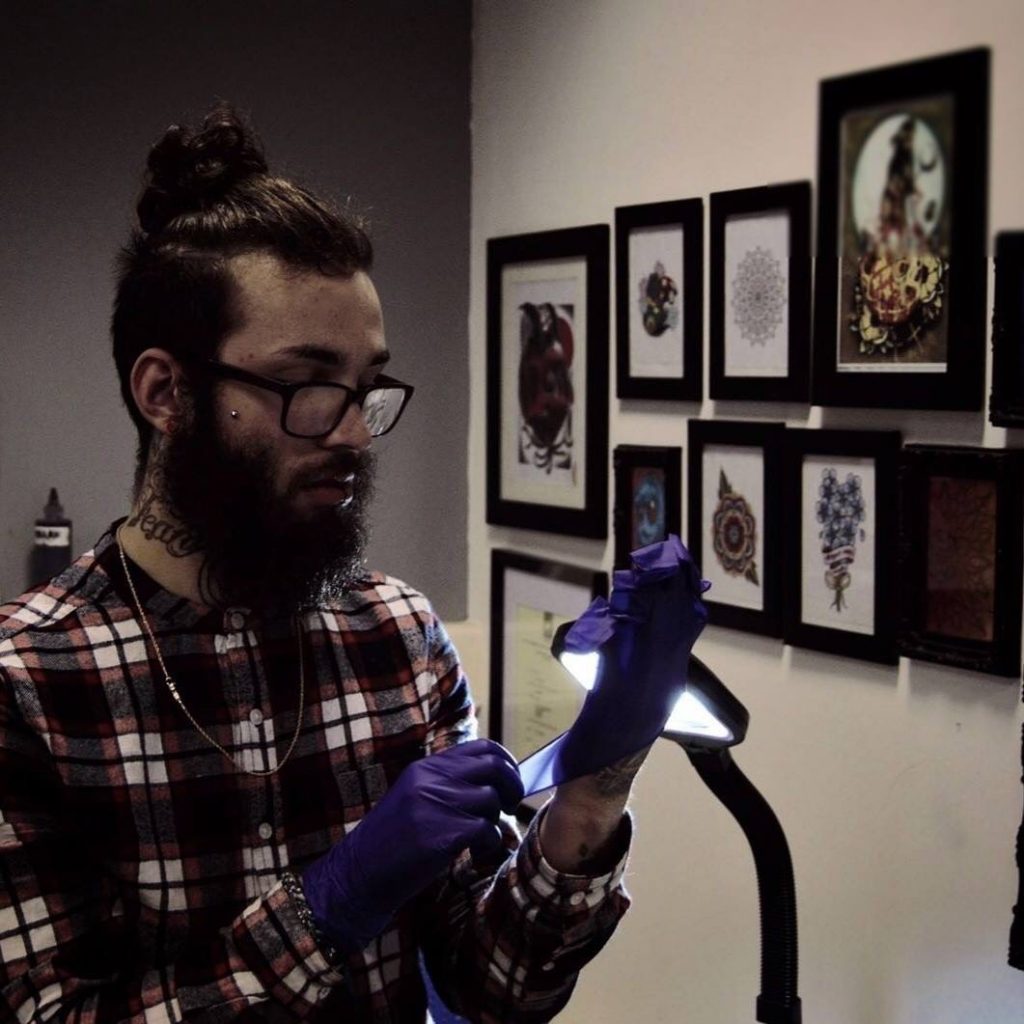 I got into tattooing after I had  been to college doing non art related courses and after working poorly paid jobs with little job satisfaction. I had been tattooed a few times with pretty poor tattoos before I started tattooing. But I just loved getting tattooed, so I remember going to get tattooed by a guy in his house (cringe)! This guy happened to become my best friend, he showed me a tattoo machine, asked if I'd like a try, so I did, I tattooed a small tribal design on a piece of fake skin made out of rubber. The tattoo was awful, the machine was cheap but I was hooked from then on. I've never been good at keeping quiet or staying still, or being told what to do, and with tattooing I saw an opportunity to do something that I'd be happy doing for the rest of my life.
So I looked and looked for around two years for an apprenticeship, all the while improving my art work, trying to find my style, which I'm still doing! I found my apprenticeship and the rest is history as they say.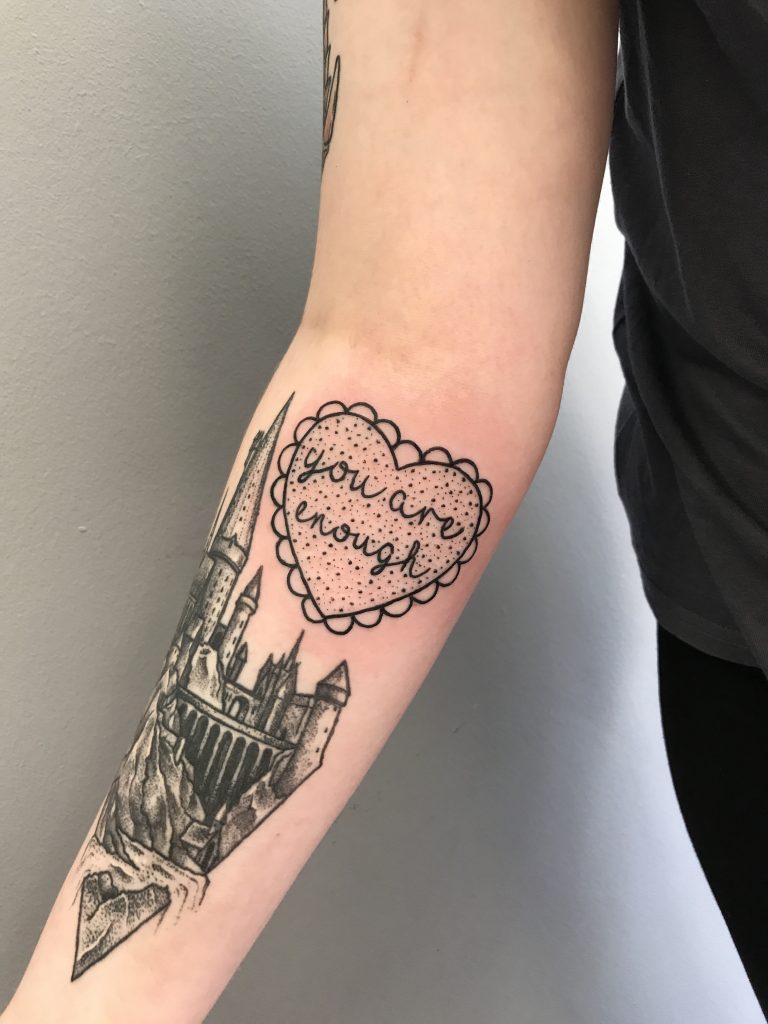 What drew me to the tattoo world was properly experiencing the tattoo world. I remember being an apprentice not knowing if I could make it as a tattoo artist, wondering if it was for me or if I fit in. Until I went to my first tattoo convention, as soon as I entered my mind was set to rest, I remember thinking this is it, this is my world, it's where I feel at home.
Tattooing helped me so much, I could have turned out so differently, due to the struggles I've been through, but it's been there for me and gave me something to get lost in. I've done a lot of tattoos, a lot I'm super proud of, but the ones that mean the most to me are the mental health heart tattoos I do.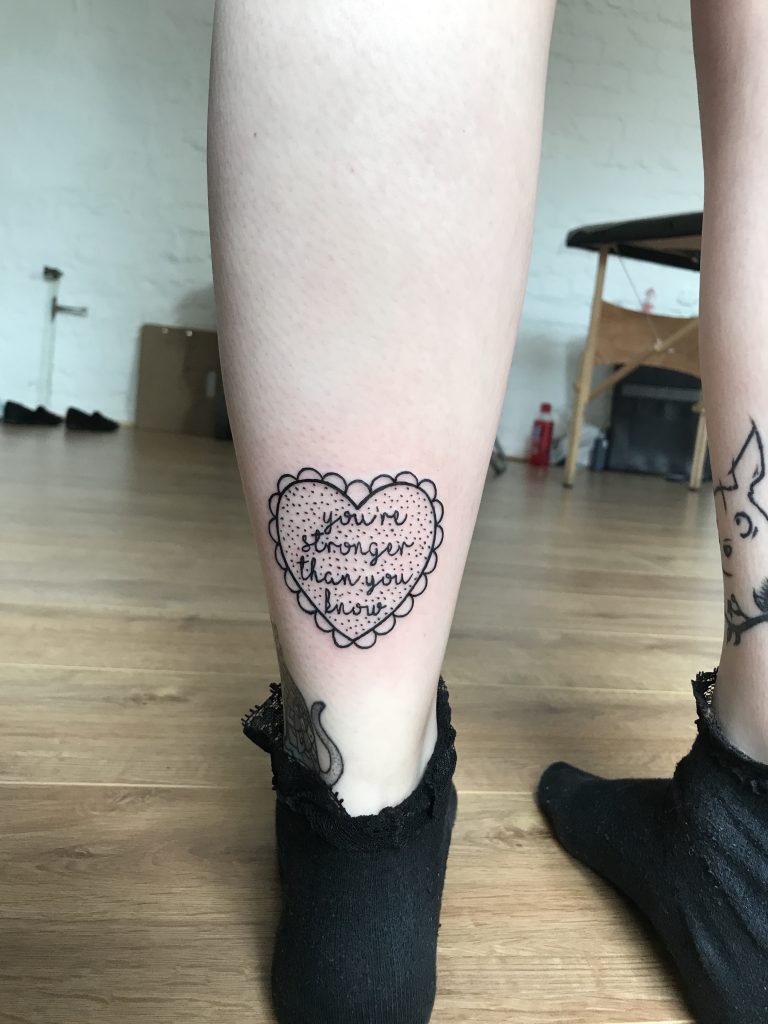 I remember where the idea came from, I myself have severe depression and anxiety and I've suffered for years. It's ruined so many friendships and relationships in my life and it's took me to some dark places. I remember having a really bad few days, where I just shut myself away, I was bitter and nasty, I thought I was a lost cause. Until I managed to drag myself through, with the help of a friend.
In the moments that followed, I decided I didn't want to get to that point again, not only that, but I wanted to help others. So I designed a bunch of hearts, with positive messages inside. It is sometimes hard to take help from a person, and it's usually the best option to help someone else to help themselves.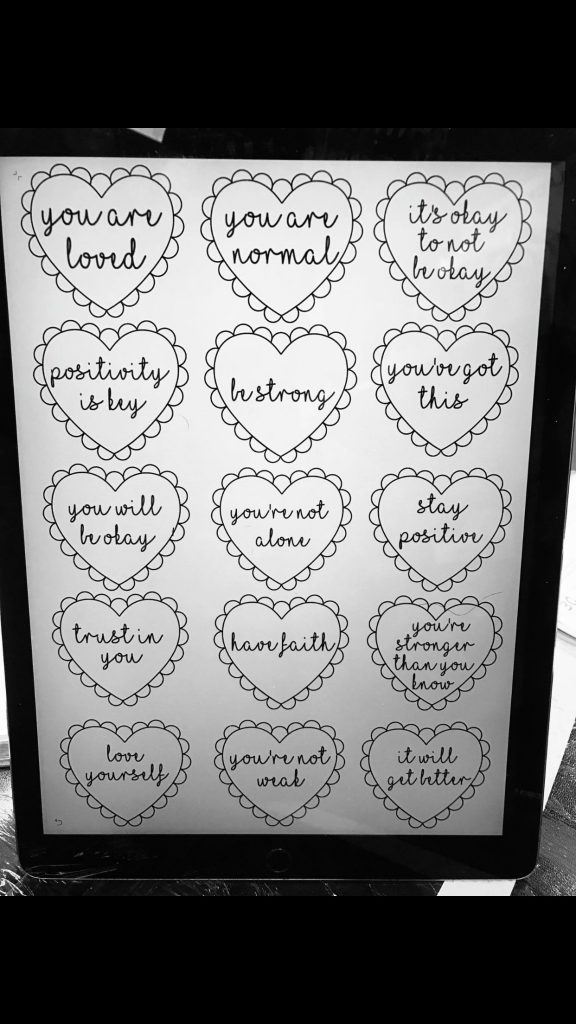 That's what these tattoos are, my customers come and pick from my designs or we create a personal message for them together. That way when they feel low they have a permanent reminder from themselves that 'it's okay to not be okay' and 'you are enough'.
If I was hoping to spread a message, then I think the message would be 'you are not alone'. No matter how you feel, you are not on your own, help someone help you, reach out, seek help. I want to share love and positivity with every single one of these tattoos. Every single one I do helps both my customer and myself with the daily struggles that mental health issues bring.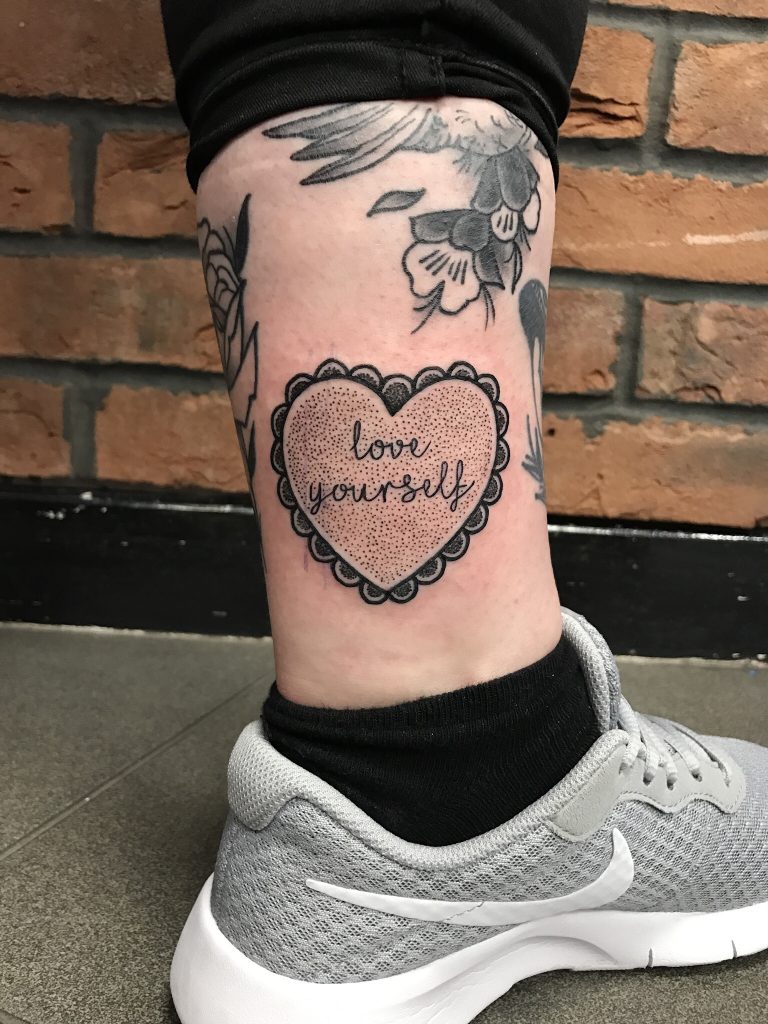 I believe that we can all do more to help those in need, show love, show compassion and show understanding. Just listen, any of these things could save someone's life – I know from experience. So I'd say the best way to help is to pay attention, notice the signs and just be there for that person.