19-year-old Hayley Sunter is a business student and blogger from Bradford. We chatted to Hayley about how she started her blog www.mermaidmoonchild.wordpress.com and her tattoo collection…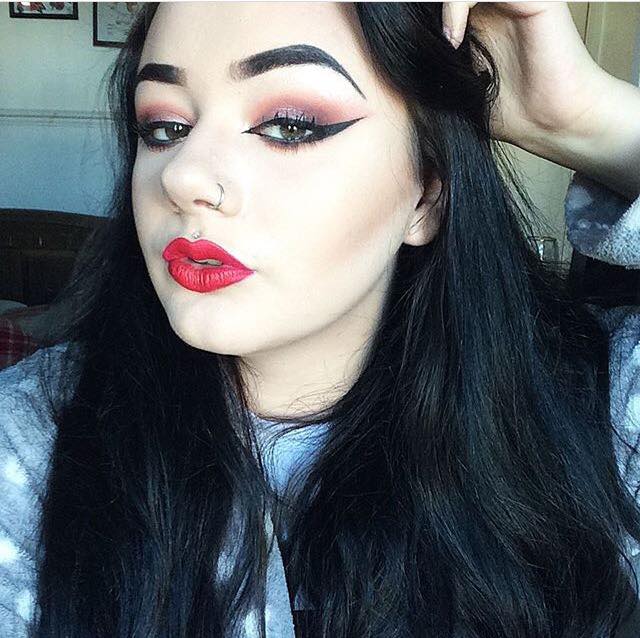 When did you start blogging, how did you get into it? I started blogging September of this year, what got me into blogging was just a passion for writing, I also wanted to share and talk about things I love.
What kind of things do you blog about? I don't like to see myself as a typical beauty blogger not that there is anything wrong with that, I just wanted my blog to be more. I blog about things such as mental health, my tattoos, life updates and if I do talk about beauty products I am always promoting cruelty free ones. I like to see my blog as a somewhat visual and online diary,  I am a very open about my life online as I hope some of my life struggles and achievements will either help or inspire people who come across my blog.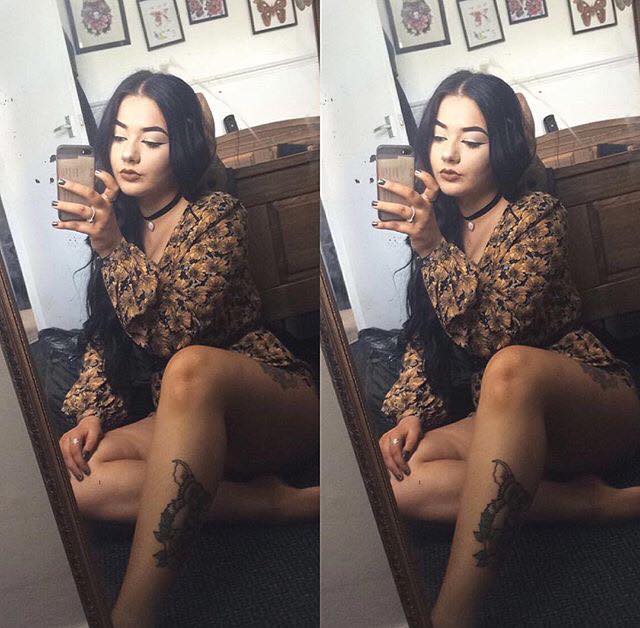 How would you describe your style? Honestly I have people try to label my style as many things but for me personally I get fashion inspiration from alternative women, typically on Instagram so I would label myself as alternative.
What inspires you? I get inspiration from a lot of different things from compassion and kindness I see online, to people loving themselves and being truly happy the way they are in their body. I feel like the world wants us to dislike at least one thing about ourselves and seeing people overcome that inspires me to love myself and others.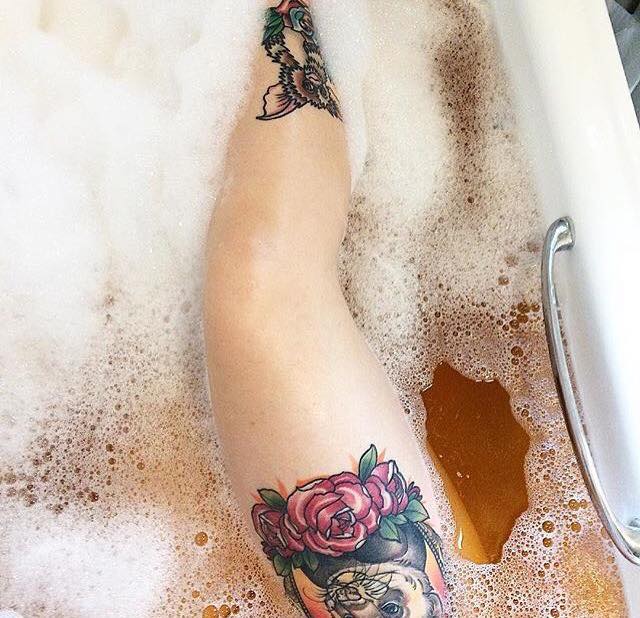 Do you have a favourite artist, designer or musician? Or someone you admire? The person I admire the most is a tattoo artist called Hannah Pixie Snowdon, I first came across her on Instagram when I saw some of her tattoos and that is one of the first times I fell in love with heavily tattooed women. I then went on to get more inspired by her outlook on life, she has so much compassion, she is so mindful and she has overcome some dark demons in her life. I plan on getting her portrait tattooed one day, because she has inspired me so much and pretty much changed how I see life.
When did you get your first tattoo? Do you still love it? I got my first tattoo August 2015 just after my 18th birthday, its a little traditional style black cat sat on a moon on my ankle and honestly it was a painful little thing. I do still love it but where it is in terms of placement, it didn't heal the best and the lines blew out a bit.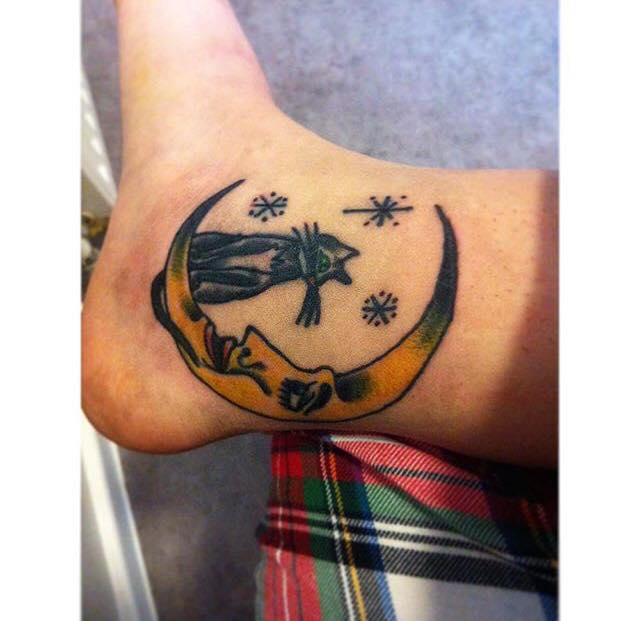 Tell us about your tattoos? Do they help you to see your body differently, do they inspire confidence? I am not the most heavily tattooed person but I plan on being, I currently have four tattoos including my second tattoo – my thigh piece done by Lucy O'Connell at Red Tattoo Leeds. It's a portrait of my beloved pet ferret Ed who sadly passed last year, he was literally like my fur child so I booked in with Lucy the month he died. My third tattoo is done by Danny at Cobra Club Leeds, it's of Gizmo from the film Gremlins I just love everything about it!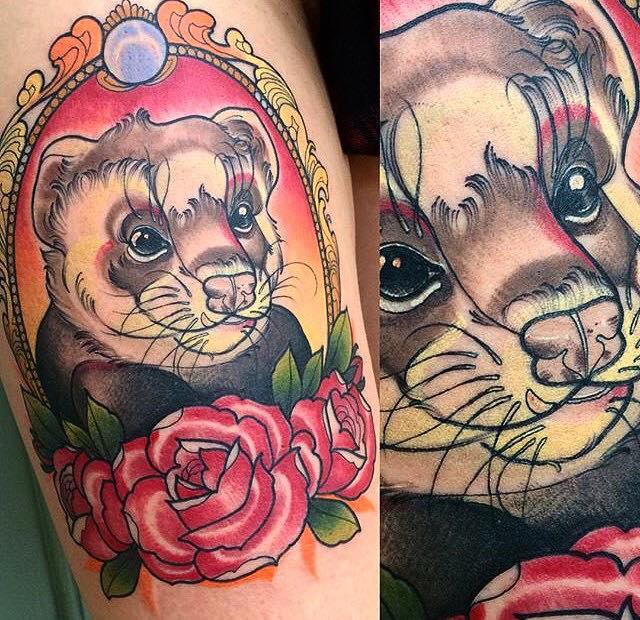 My last but not least was done by Tom Flanagan at Odd Fellows in Leeds. This tattoo has a lot of meaning behind it, as it features a love heart with a hand holding a panther paw its a little twist on the traditional style two people holding hands tattoos. I wanted it to represent that animals are here with us not for us. I recently turned vegetarian when I got this tattoo and never looked back.
In terms of do my tattoos make me see myself differently? Absolutely they do, about three years ago I never got my legs out without some fake tan, as I didn't really like my legs. Now with my legs featuring some beautiful art I love it, I can't wait for summer so I can get them out again! Each time I get a tattoo I feel more and more like myself.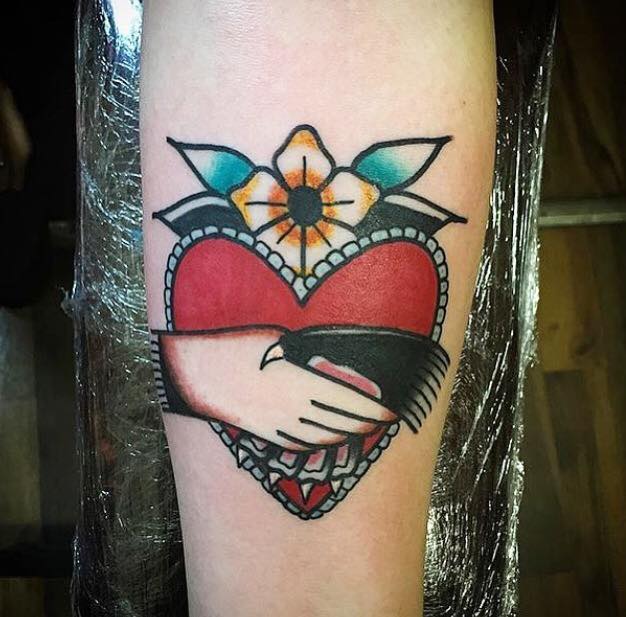 Do you have any future tattoo plans? I actually have a tattoo booked just after Christmas which I am looking forward to. As for future plans I plan on adding more and more to my legs first then I will work my way up my body. For years I have wanted my stomach tattooed so I might make plans for that sometime next year.
Do you consider yourself as a tattoo collector? I do, I plan on travelling around the country to different tattoo artists I have admired on Instagram. Luckily some really talented people are based right on my door step in Leeds. I'll only really stick to one artist if we are working on a stomach or back piece, other than that I want to collect as many different tattoos from different artists that I really admire.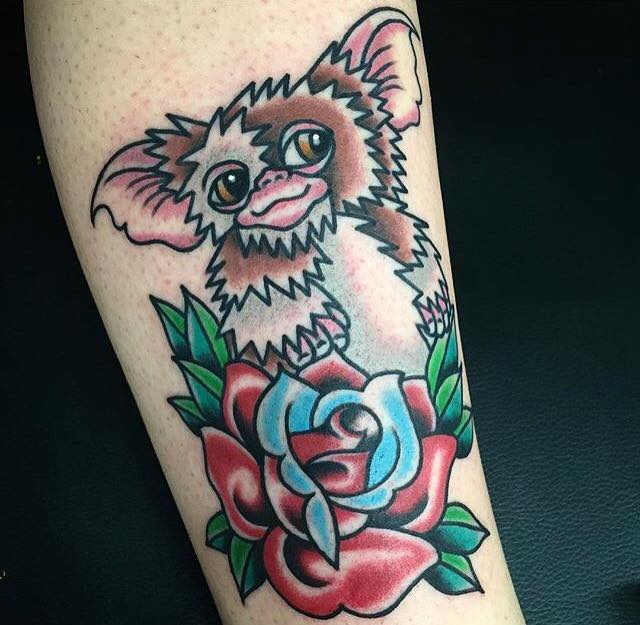 What kinds of reactions do your tattoos get? Honestly I think I have only had one bad reaction to my tattoos and that has been online, where they were a bit old fashioned and thought that females don't suit tattoos. Other than that I have had some lovely reactions in person and online. I remember in the Summer I was shopping and the shop assistant asked to look at my legs I was so confused for a second until she commented on how beautiful my tattoos are. Sometimes I forgot they are there I am so used to them now.