Embracing female tattoo culture
Here is some behind-the-scenes footage from the launch issue Cover Shoot, with the Things&Ink team and cover star Claudia De Sabe – from Papercut Pictures on Vimeo.
I unveiled the first ever Things&Ink cover on my blog back in September. And wow, what a journey it has been since then. With the help of some very talented people, Things&Ink has turned into a proper, glossy magazine – a very beautiful one at that – and is now available to order.
Things&Ink is 92 pages of all the things I love about the tattoo world. Beautiful images, real-life stories, girly tattoos, opinions, jewellery, inspiration, art, artists, history and more…
Thanks so much to everyone who has supported me and to all those who have ordered the launch issue. I can't wait for you all to see it and I promise I will keep you updated on its journey to you…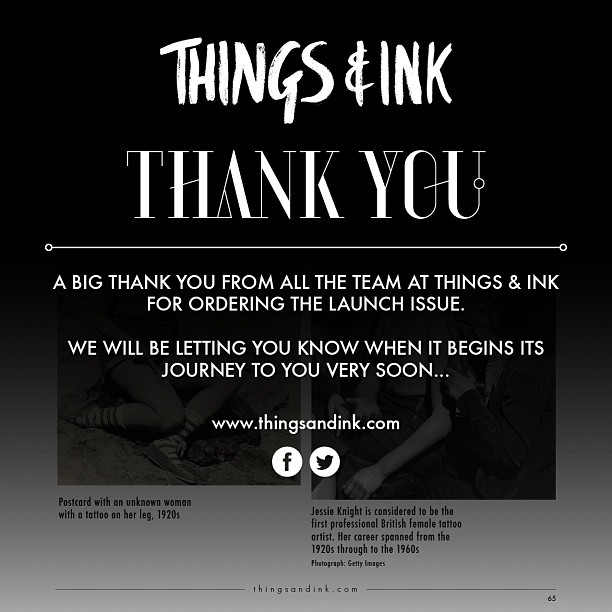 @thingsandink
facebook.com/thingsandink 
To order the launch issue, visit thingsandink.com/buy