"Good work ain't cheap. Cheap work ain't good." – Norman 'Sailor Jerry' Collins - The father of old-school tattooing
The new Sailor Jerry venue in London is now open. Hotel Street is named after the infamous Hotel Street district in Honolulu, where Norman Collins aka Sailor Jerry made his name.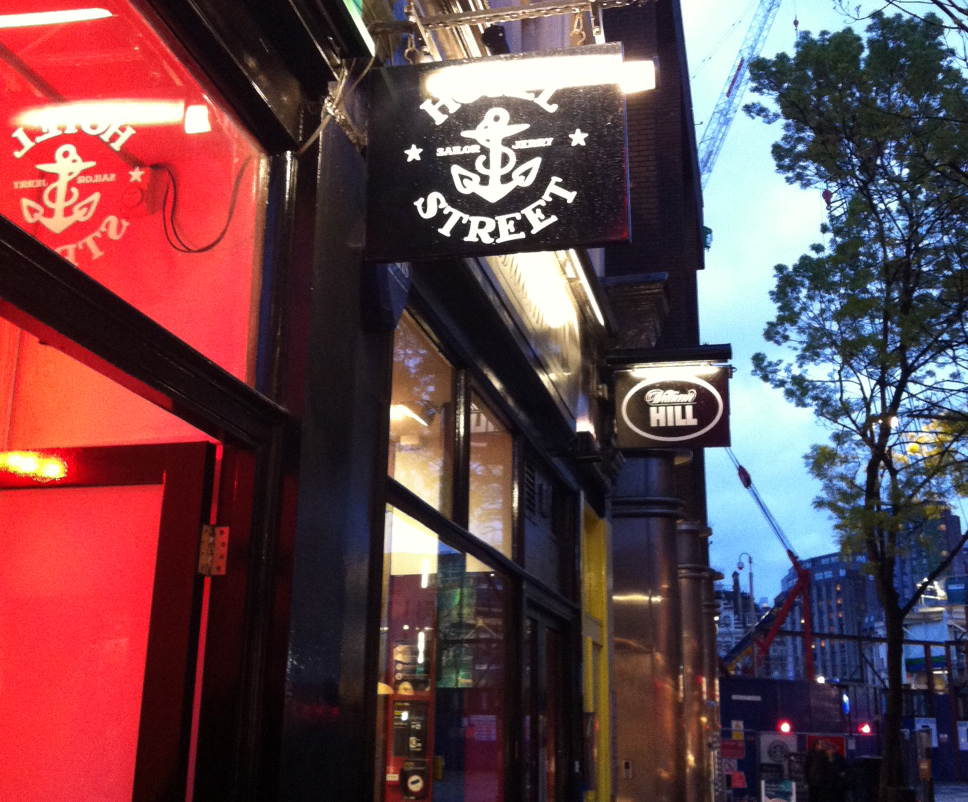 By night Hotel Street is a lot of fun, and I would highly recommend it for tattoo and music fans alike – or those who just want to have some fun in a cool new London venue and drinks lots of lovely Sailor Jerry cocktails…
I suggest trying out an aptly named Hotel Hooch…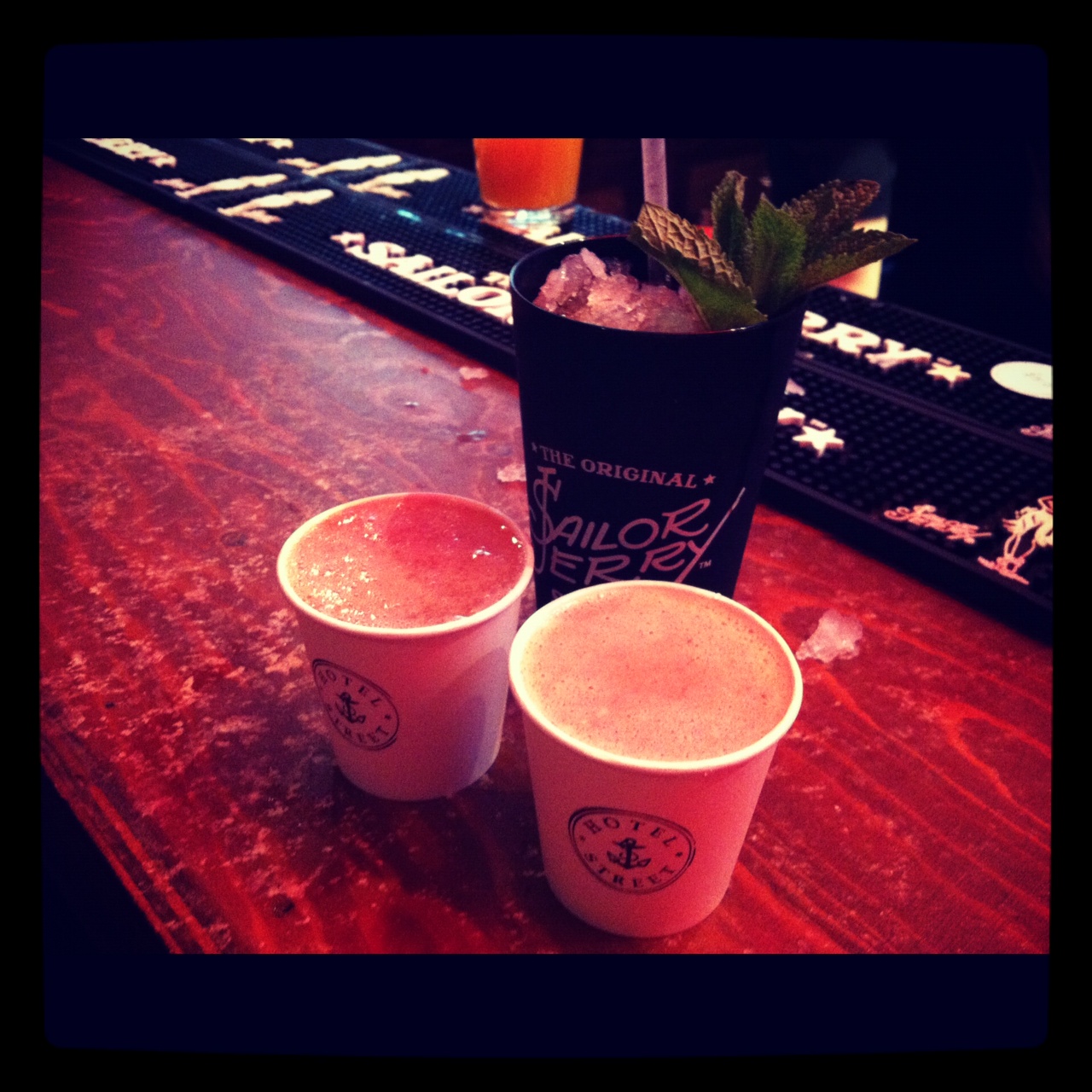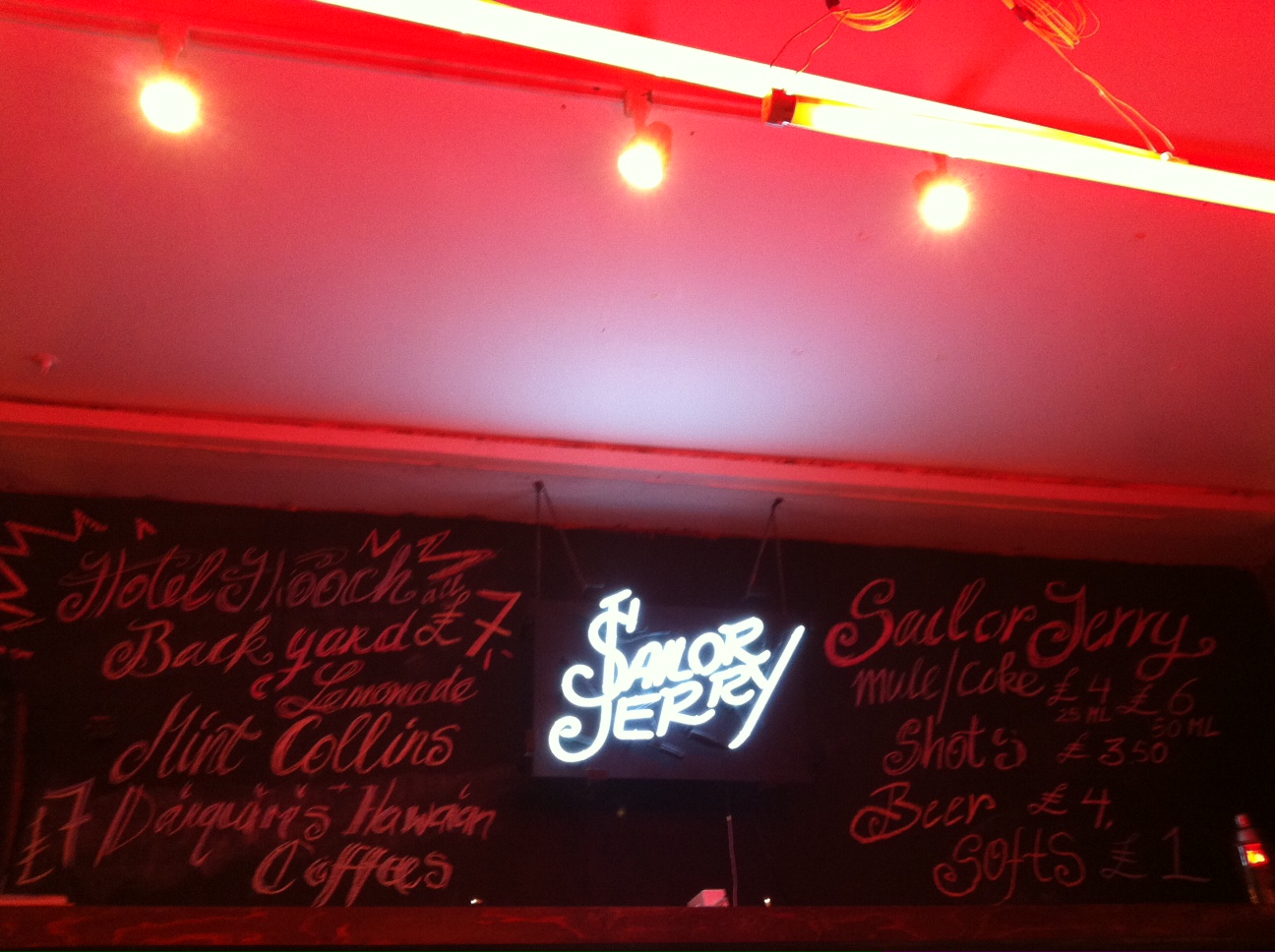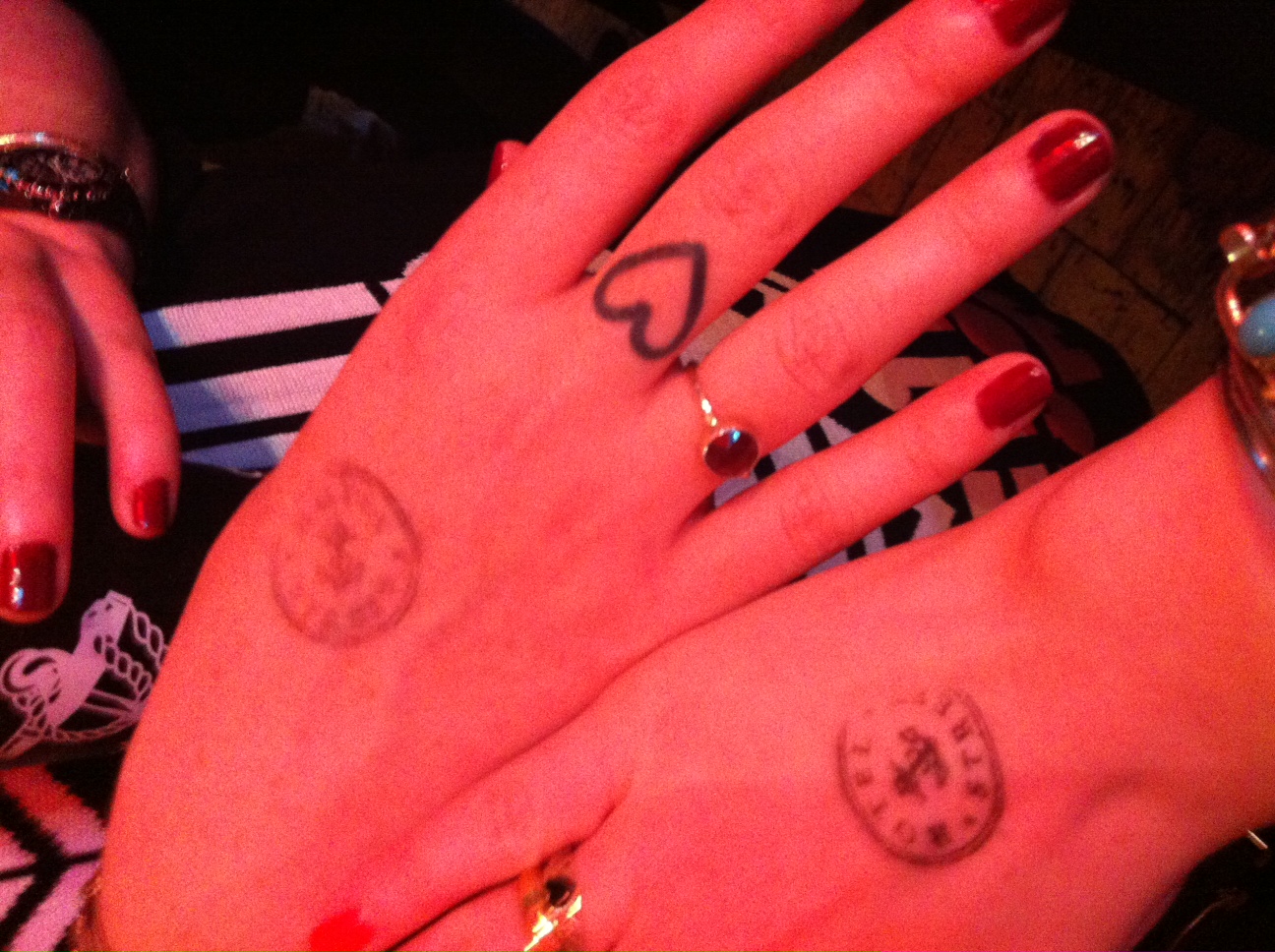 On 25 April – I danced the night away to Dirty Beaches and Chapter 24. And generally had far too much fun for a Wednesday evening….
And if that type of deborturous mid-week behaviour doesn't take your fancy, this multi-functional venue turns into a rather arty affair by day….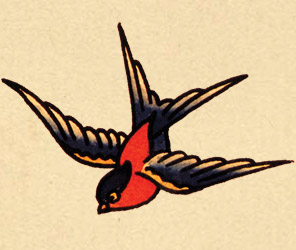 Hotel Street by day is home to a gallery of original Sailor Jerry flash and artwork. His work is stunning in real life. And each bit of meaningful flash is described in detail – for example the swallow was to commemorate 5,000 miles travelled at sea and swallows are also deeply rooted in the symbolism of returning.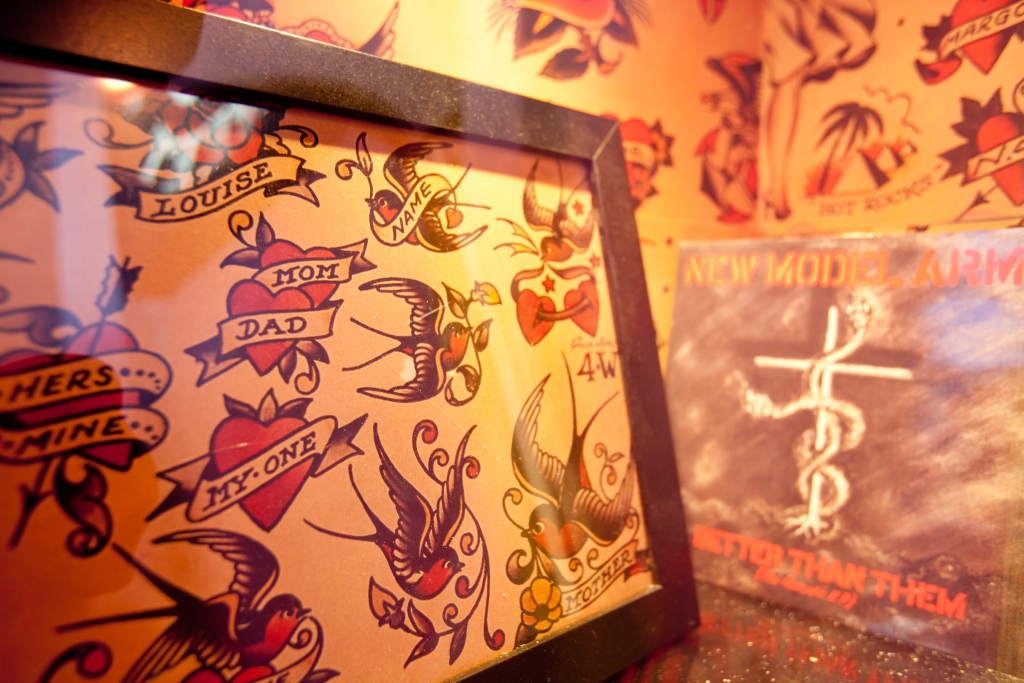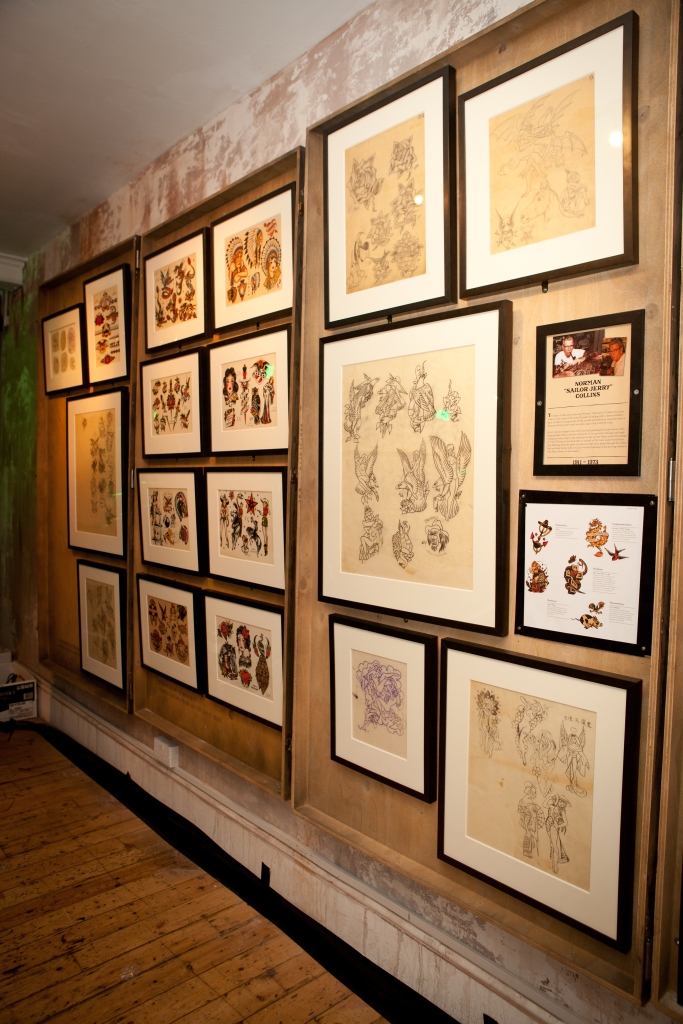 By night, all the artwork is hidden away from drunken revellers, so I suggest making at least two trips to the venue.
Oh and if none of that entices you, they also ply you with lots of free popcorn!
I know I'll definitely be going back – most probably to see Joe Gideon & the Shark on 1 May and also Bass Drum of Death on 8 May. Maybe see some of you there?
Hotel Street is on 121-125 Charing Cross Road.