The Sailor Jerry search is on.
Sailor Jerry has embarked upon an epic quest to track down a rare breed of individuals – those walking the earth with tattoos inked by Norman 'Sailor Jerry' Collins himself. Not imitations, just tattoos inked by the man himself.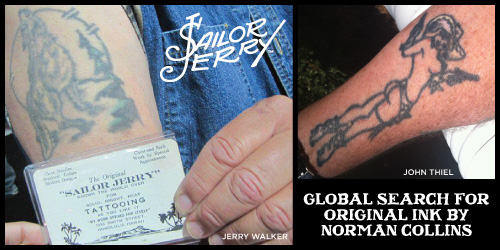 These men and women represent living history, so Sailor Jerry want to photograph their tattoos and interview them about their session with the father of old-school tattooing.
These stories and photos  will contribute to an exhibition celebrating the life and legacy of Sailor Jerry. If you're reading this post and you have an original Norman Collins tattoo (or know someone who does), please get in touch with the guys over at Sailor Jerry, by emailing them at originalink@sailorjerry.com.