Our guest blogger is Eva Jean a 31-year-old tattoo artist who works at 8 Of Swords Tattoo in Brooklyn, NYC. Our editorial assistant Rosie had noticed Eva's Instagram post where she ranted in response to Jakub Pollág's, a Royal College of Art graduate, who has developed the Personal Tattoo Machine. We chatted to Eva to find out more…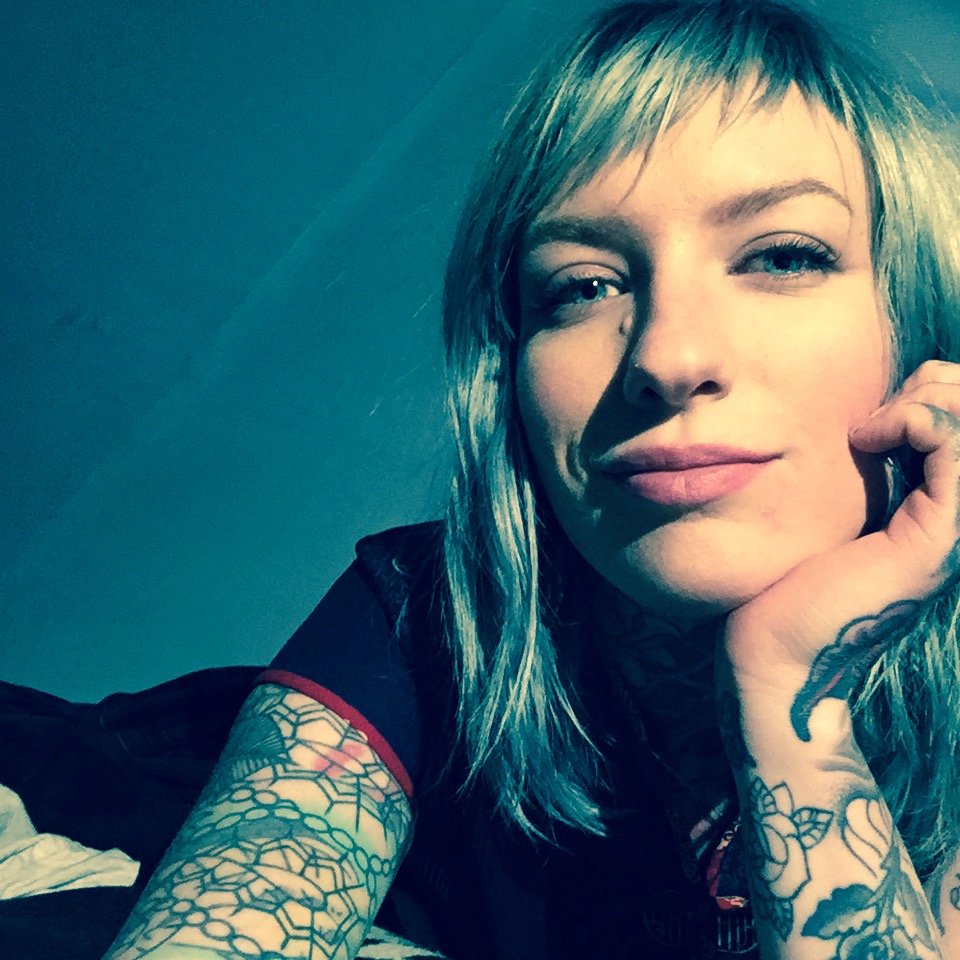 The reason I'm expressing my opinion on this new 'DIY' "tattoo kit" created by Jakub Pollág was because I was asked to. Let me preface this also by making it clear that I am not the be all-end-all of tattooing standards- BUT I have been in business for 12 years adhering to a strict set of health codes and laws.
At home tattooing kits that involve breaking your own skin or another's, is just not satisfactory.
Regardless of provided provisions (the gloves, the sterile needle,the instruction manual included [I have not read it]). I can not sit by in passivity and say that this seems like a decent idea. There are professionals for a reason. Dentists, mechanics, salon stylists, etc. they have all attended the appropriate tutelage and exist under an umbrella of certain (professional and legal) standards.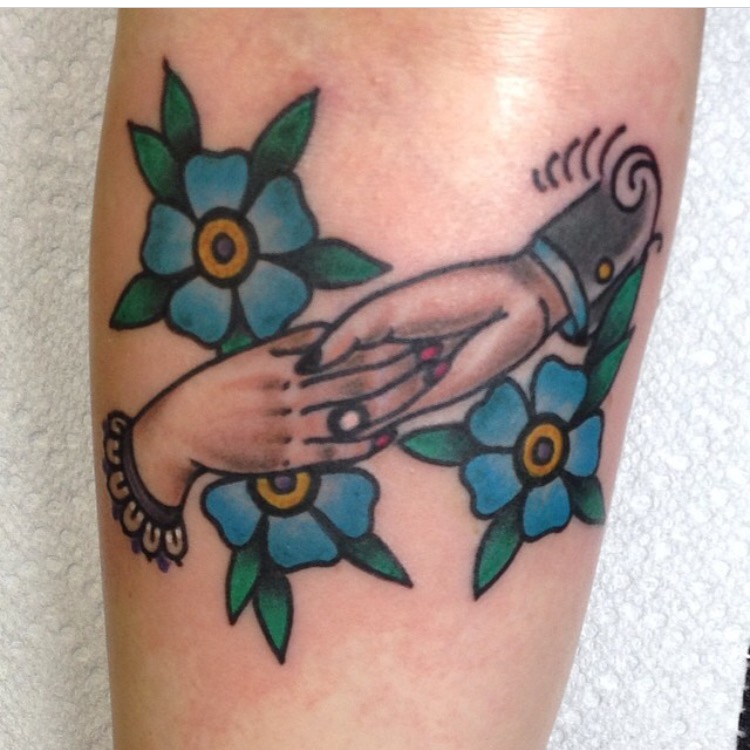 A large portion of why tattoo parlours exist is for hygienic purposes. The few excuses that Jakub has listed as a selling point (making the tattoo meaning more personal and bringing democracy into the hands of enthusiasts) is quite sad. To me it seems that this reasoning is an offensive ploy, an attempt to further encourage the idea that this home-kit is something that should be available to the true adventurer.
Not so. Would you like to create some physical damage and potential serious harm to your own body? How about your friend? Better yet- if significant and ugly scarring isn't enough of a risk factor for the adrenaline junky- how about we bring the light of potentially spreading infectious disease to one another? Sounds like a party now, doesn't it? No! It does not!
Whether the tattoo-desiring individual craves something of a high detailed creative project (like the cat portrait suggested by Jakub) or a singular dot. The bottom line is this: you get what you pay for. This especially for clients to be. If you're so concerned with making your tattoo personal and individual…put some thought into it. Do your research. Allow yourself time, do not rush into buyer's remorse, but ensure that you will get what you want, and nothing more.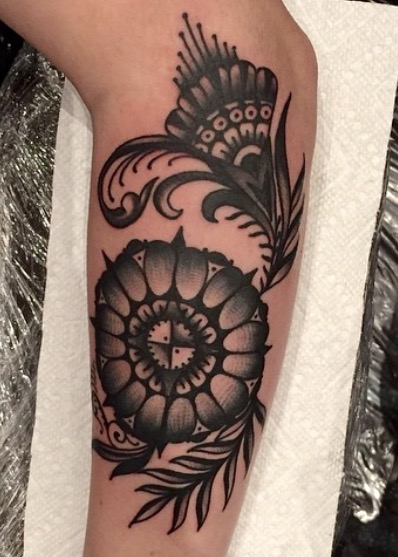 Read Eva's original Instagram rant below:
Okay. I do not often "rant" on social media, but this particular article (featured on deezen.com) does make me raise my eyebrows big time. Okay deep breath. For a while now I have been grappling with the over popularization of tattoo-inspiration stemming off from websites much like Pinterest. I have just over 16K followers on my account here, which I am blown away by and flattered over. I would like to think that this has something to do with the fact that I sincerely do help try to push people and encourage their taste in a one of a kind, original tattoo.
That is done in a PROFESSIONAL, clean, and safe environment. That doesn't make me an elitist or a tyrant. The attempted selling point of "bringing democracy" into the hands of tattoo-enthusiasts is pitiful and really just a far and sad reach to hopefully sway ignorant (look up the definition it's not meant to be a slam it is a literal term) hopeful and excited individuals into believing that they have the right to poke themselves. They absolutely do. But wouldn't you rather go to someone with 1. Years of experience who will safely and happily deliver your tattoo idea; who can make it look "jailhouse" if you so please? 2. Your original idea that is not a direct, carbon-copy of someone else's already in existence tattoo?
Tattooers like myself are so happy to help you guys take your idea and make it into something that is not only just your own, but also you're helping to keep a true art form and craft alive. I am worried that this public kit for sale will end up at drunk enough parties and where ever else one feels like whipping a needle out. This screams danger and cross contamination. I am maddened over this company's audacity to speak out against tattooers in a voice which alludes to us keeping things out of the "well deserving hands of the public" You know what? Unless you study and in some states take a safety course, you're not allowed to drive a car. So just because you are a car enthusiast you should be able to drive without a license? There is nothing wrong with a tattooer not wanting to hand over their machine to just anyone for good reason. The end.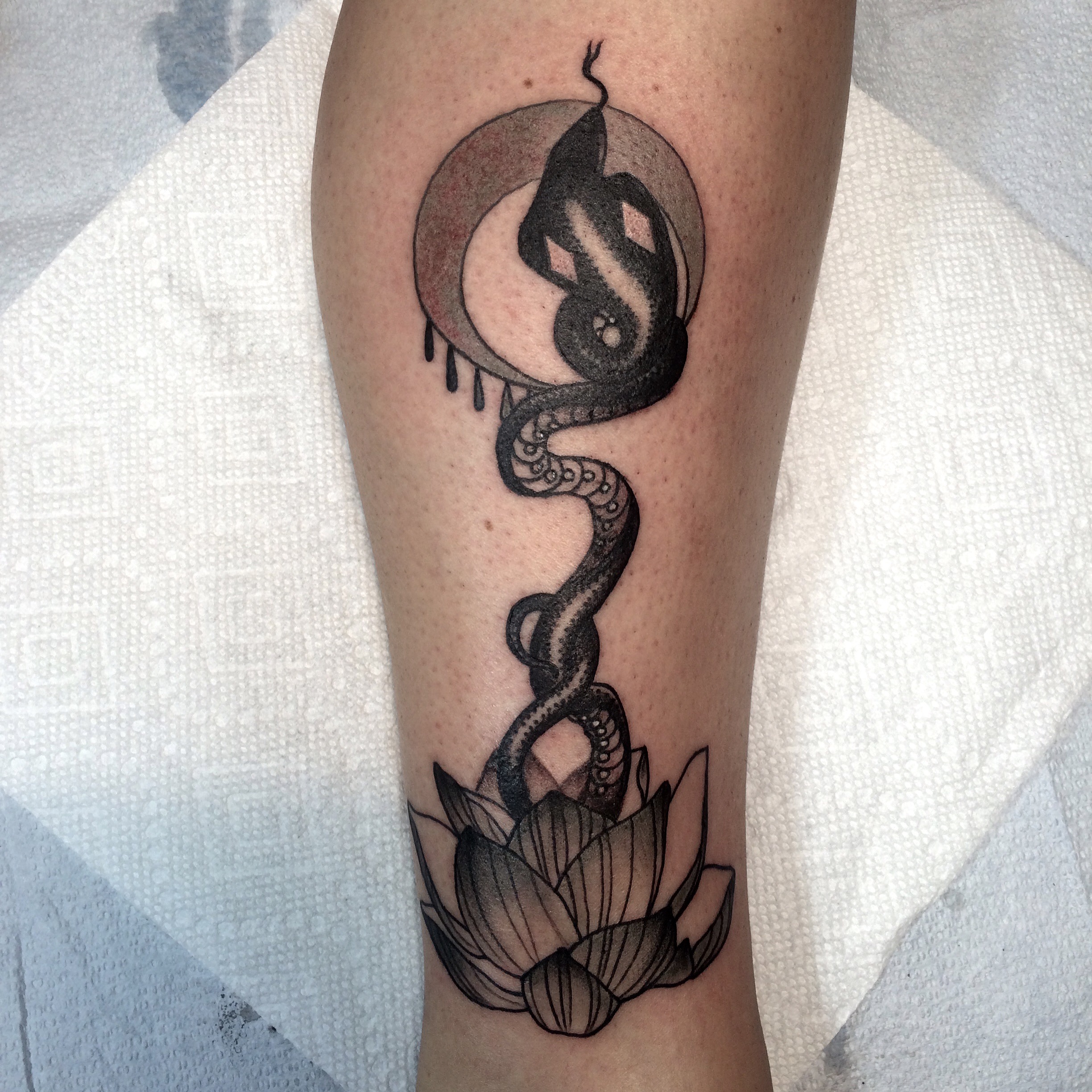 Email Tattoosbyeva@gmail.com for appointments and follow her on Instagram for more tattoos