New guest blog post from Christina Owen featuring the cutest little Russian doll tattoos I have ever seen…here is the story of Christina and Jess's matching tattoos.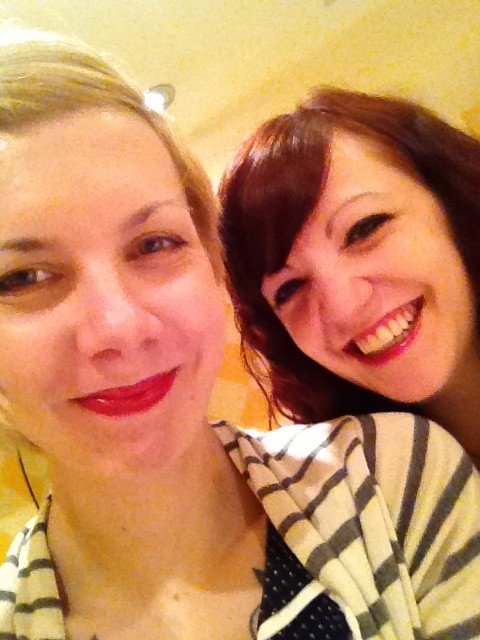 Christina and Jess
My friend Jess and I live a couple of hundred miles apart. She lives in Cardiff, I live in London. We work busy schedules and we don't get to see each other much. We also both love tattoos and don't take ourselves too seriously. So when I found time to go and see Jess for a couple of days in June, we decided the best course of action would be to get matching tattoos, for no other reason than because we are great friends, and because it will remind us that we're always there, even though most of the time we're, er…not.

It's common for couples to get matching tattoos, but what about the 'buddy tattoo' (I may have just coined that phrase…)? When Lord of the Rings finished filming in 2002, the nine members of the Fellowship of the Ring got matching Elvish tattoos. Earlier this year, Adele and Joy Williams from The Civil Wars got a tiny matching friend tattoo after being on tour together.

Our friends mean the world to us. And we express that in different ways. Jess and I chose a little, girly Russian Doll tattoo, for no other reason than because we LIKED it (and that's reason enough). Some of our friends shook their heads at us and called us silly, but to us (and to every girl out there who loves tattoos and is comfortable in her own – colourful – skin) it made perfect sense.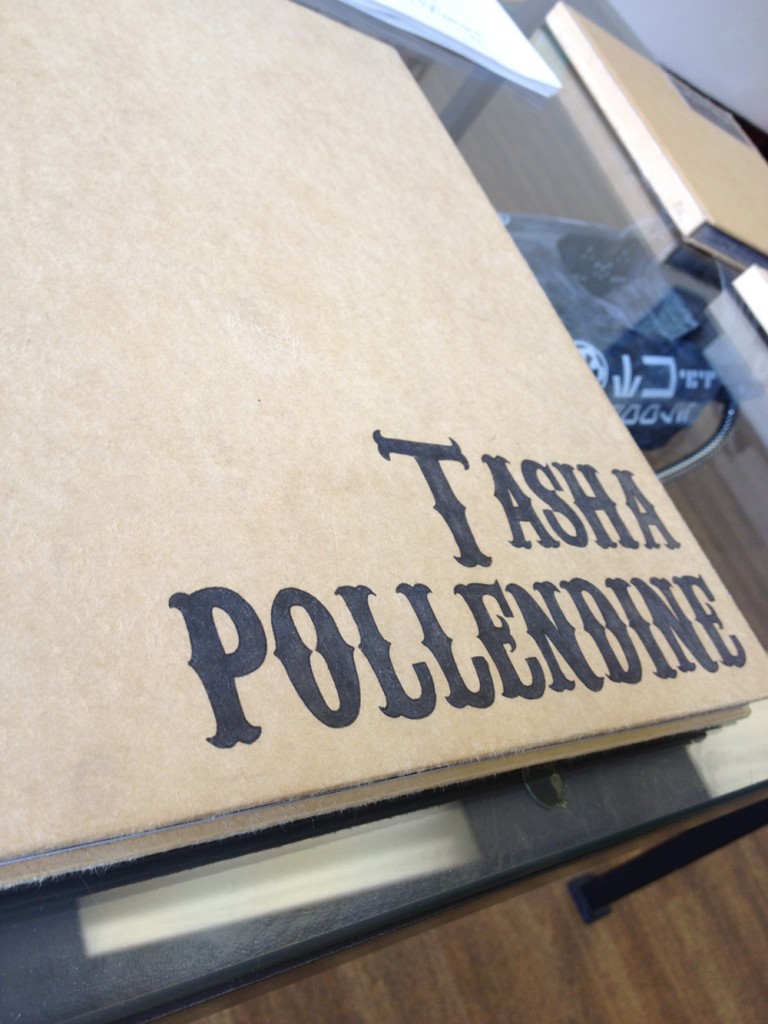 Jess headed to Physical Graffiti in Cardiff and spoke to Tasha Pollendine, whose cute and colourful style of tattoos we had looked up online and loved. Tasha drew us a pair of gorgeous pink matching dolls based on a picture Jess showed her. All that was left was for me to take the National Express to Cardiff and for us both to jump in the chair…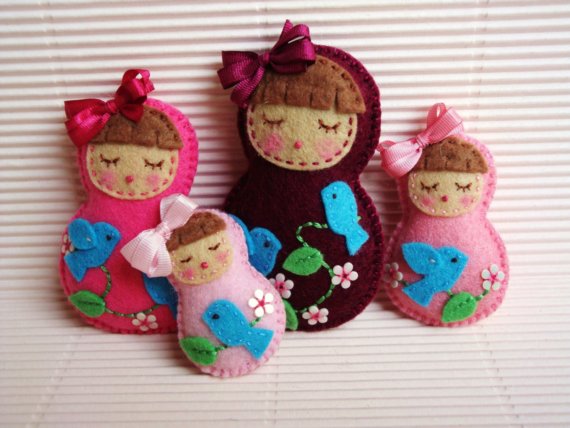 The original inspiration
Photo: etsystatic.com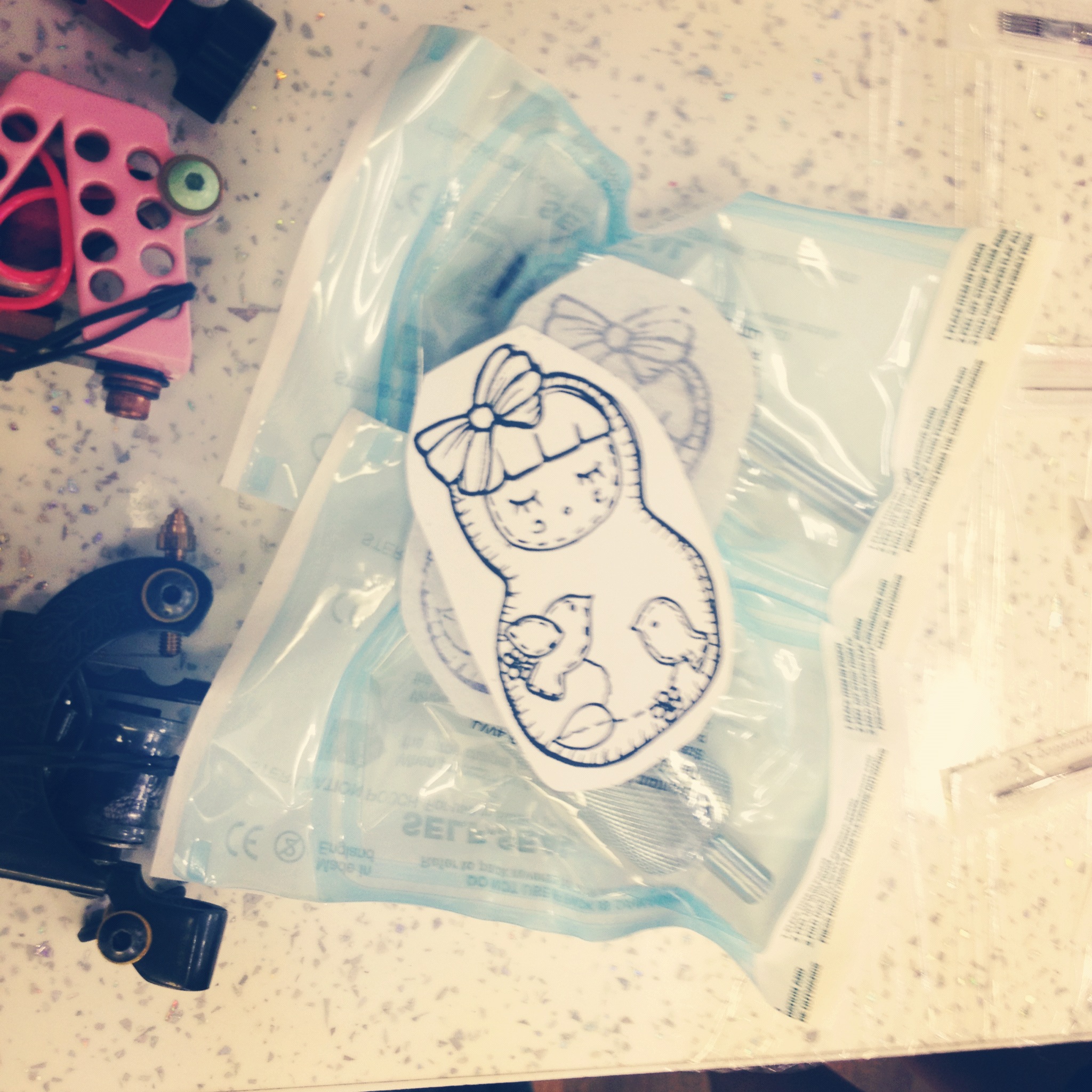 The stencils
While we had our tattoos done, we both chatted to Tasha who was easygoing, friendly, patient and very talented. I grilled her, interview-style on how, why and when she got into tattooing, and made her snort with laughter and have to stop tattooing me at one stage, when I asked her if she's ever sneezed and accidentally drawn a huge ink line down someone's arm (probably better not to put a tattoo artist off like that when they are making permanent marks on your skin, guys). The atmosphere in the shop was relaxed, and we spent a fun couple of hours talking to the other tattoo artists and customers. Jess and I chose to have our tattoos in different places on our bodies (a nod to our own individual personalities) – she chose the back of her left ankle and I chose the back of my right upper arm.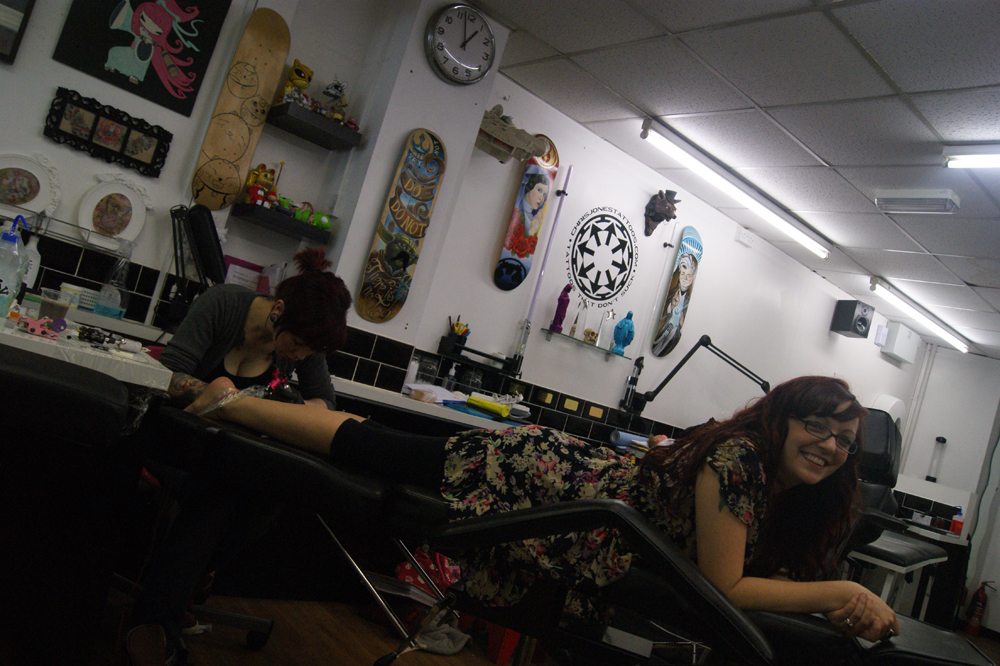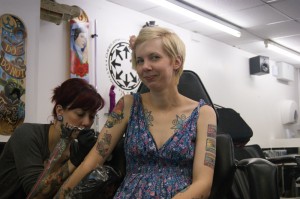 I'm back in London now, and don't know when I'll see Jess next. But I now have mini-Jess on my arm to remind me that distance doesn't really matter – good friends will always make time for one another.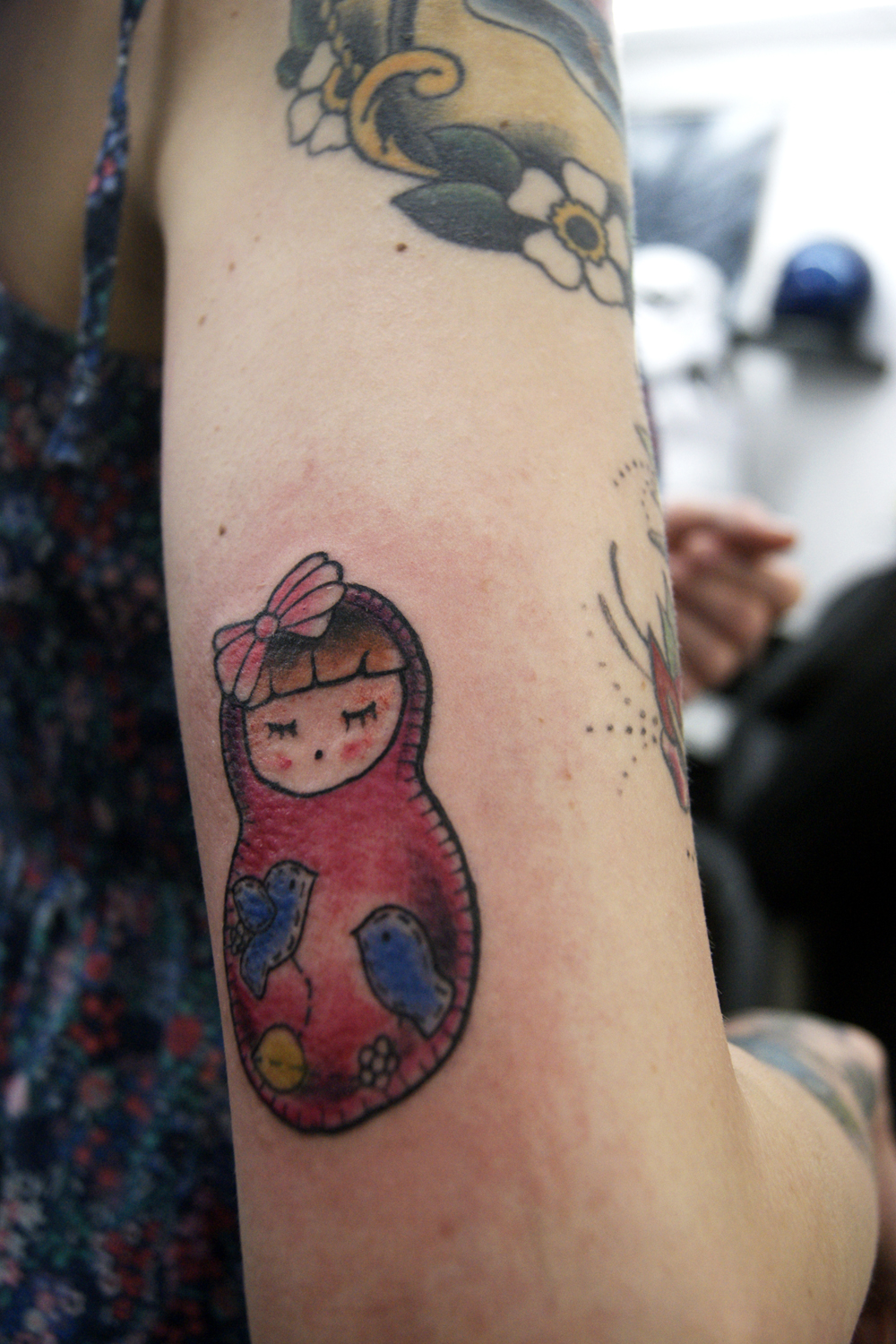 I think that Mini-Jess is definitely the cutest tattoo in my collection so far. Thanks Tasha – I'm sure I'll be back to get tattooed by you again!