Kicking off in London on Saturday 22nd August, Sailor Jerry will be hitting the road for two weeks of bad-ass bikes, smokin' wood-fired bbqs, live music and tattoos. They'll be setting off on a journey of balls-to-the-wall riding on their very own custom built Harley Davidson, scenic pit stops and the odd Sailor Jerry throw down on the way… finishing up at Grillstock Festival on 6th September 2015.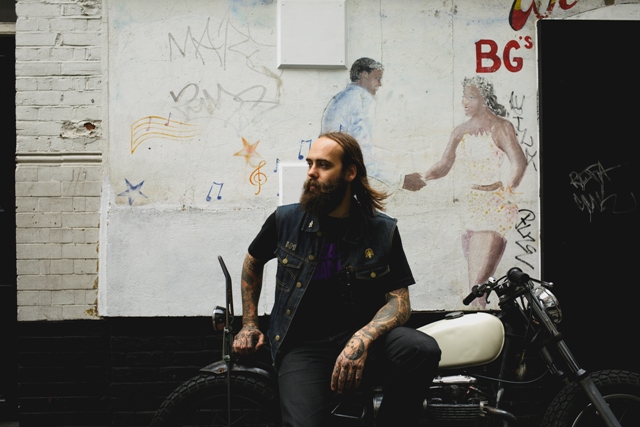 Joining them on this epic road trip is tattooist and motorcycle enthusiast, Simon Erl. German-born 32-year-old Simon was raised in Auckland, New Zealand and apprenticed under Ta Moko specialist Brent McCown, before relocating to London in 2003 and eventually opening his own studio: The Dungeon. Over the past decade Simon has tattooed throughout Asia and Europe and become a regular guest at conventions across the globe. Now tattooing from Hackney's Dharma Tattoo, Simon has partnered up with Sailor Jerry to join The Ride, inking amazing pieces from Norman Collins renowned flash collection along the way.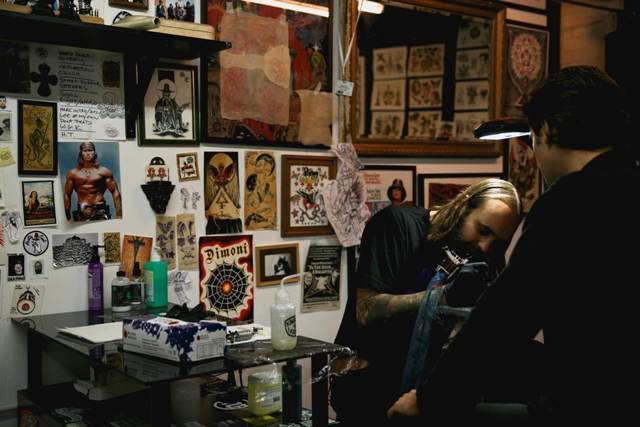 What first attracted you to the tattoo world? I always thought tattoos were rebellious and looked cool. Eventually I knew I wanted to be the person drawing them.
How would you describe your style? My tattoos have a traditional approach to them but subject wise coming from old European folklore and mythology I suppose.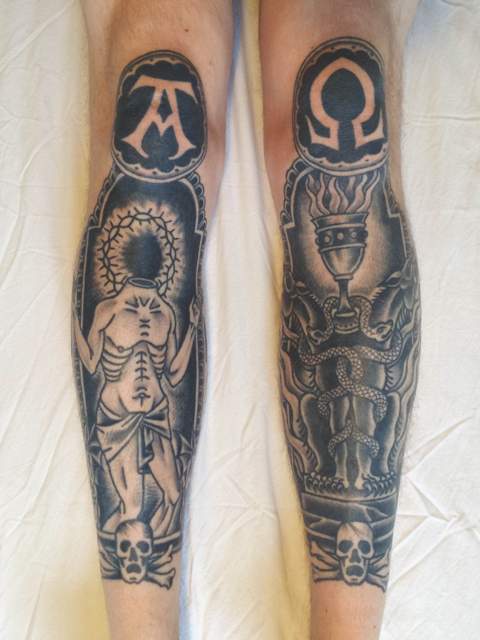 What do you love about motorbikes? And why do you think there is such a crossover in the motor bike and tattoo worlds? What do they both share? I suppose I like motorbikes for the same reason I like tattoos.  I'm into the aesthetic of groups of people wanting to mark themselves out of normal society and live as outsiders.
What is your involvement with Sailor Jerry and can you tell us a little more about The Ride and what it is? We're heading on a two week ride for Sailor Jerry with some friends in hope to find some adventure, meet some interesting people and see some nice places along the way. Should be a trip.