Things&Ink chatted to Keely Rutherford, 29, of East Side Tattoo in london, about her tattoo world…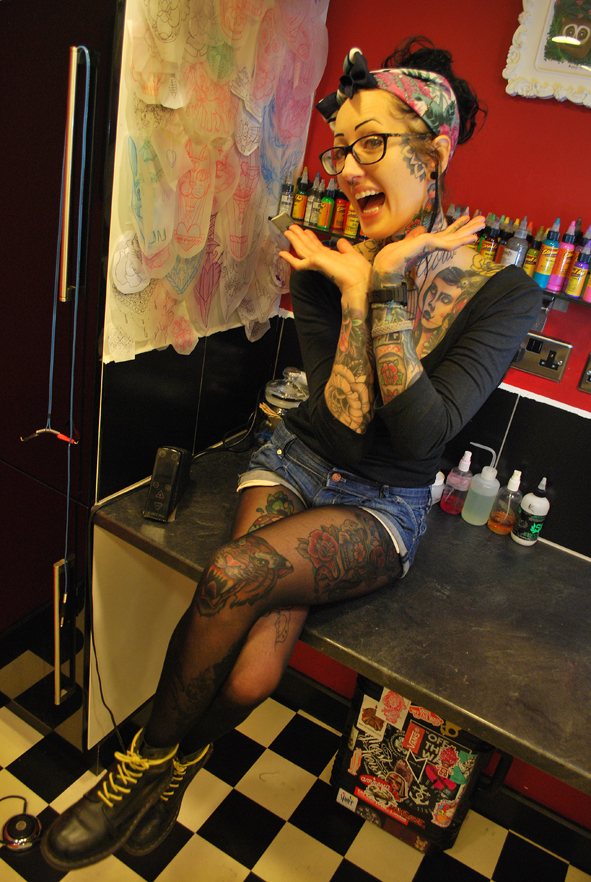 Interview by Kelli Savill
How long ago did you start tattooing, and why? I started my apprenticeship in Essex in early 2010. I was lucky enough to be taken on in a studio where I met a lovely hunk of man who taught me all he knew – Jethro Wood (love of my life). He let me do a couple of wobbly tattoos on him, and his lovely punk friends didn't mind a shaky line or two either! I moved studios in early 2011 to work with Giselle Stock who gave me my wings. Drawing has always been a passion from an early age. My Dad and I used to sit and draw together, he is an amazing artist and inspiration. Dad and Mum always tried to encourage me to do something with Art. But after Art College, I had a party girl inside me begging to get out. It wasn't until I started to waitress, that I had more time to draw and spend my tips on hair dye and tattoos. It was then that I built up a portfolio and was given the opportunity to learn this amazing trade.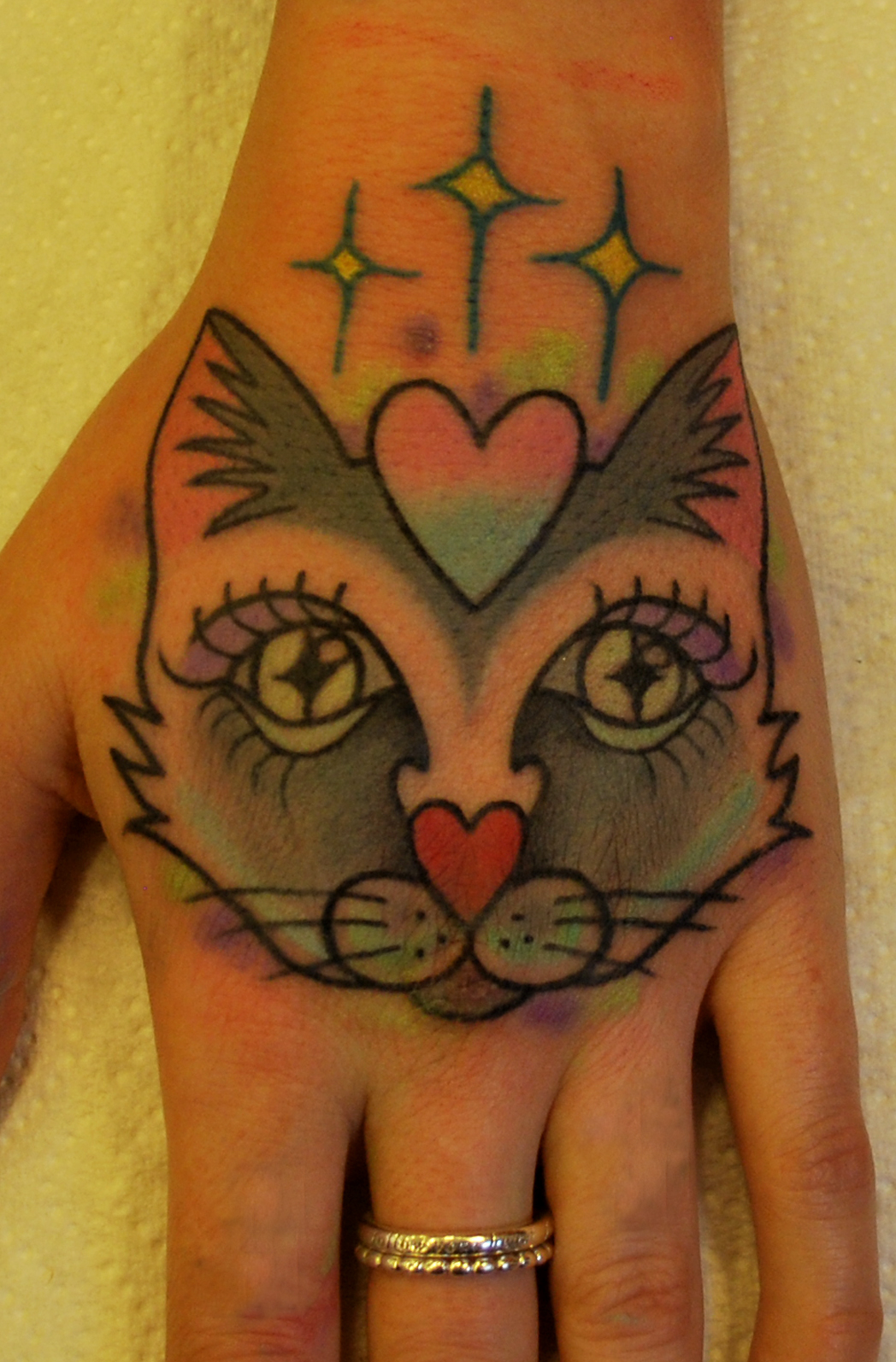 What influenced this career-turn? Starting to get tattooed and hanging around studios like a green-eyed monster, wishing I could be in such an awesome creative environment, with such talented people. I was 26 when I started my apprenticeship, so I really wanted to make something of myself, as I had pretty much hated all the other jobs I had done. I knew when I was given that golden ticket that I had to grab it with both hands and work my bloody arse off.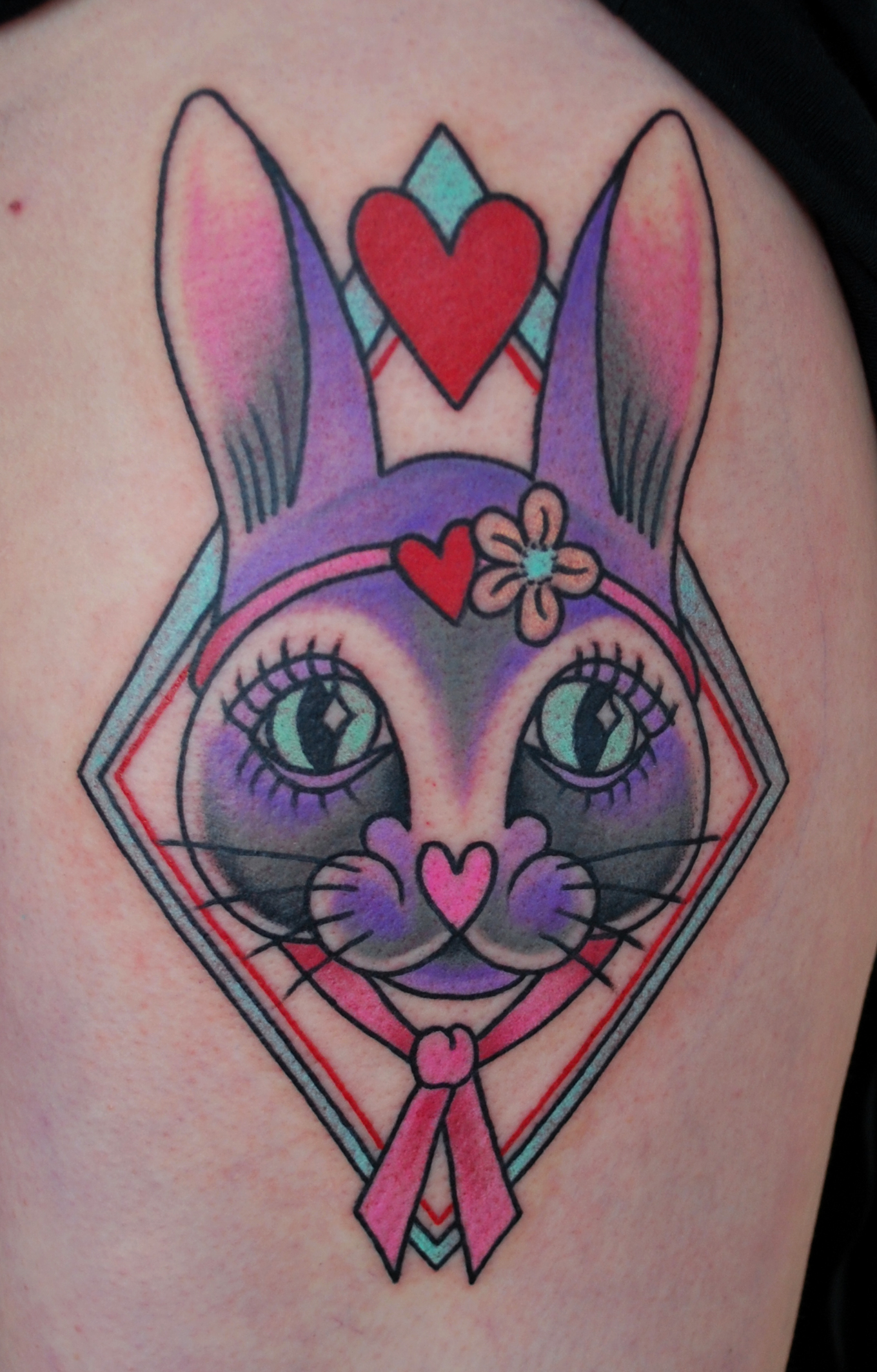 How would you describe your style? I hate this question, I get asked it quite a lot and I have no idea what to answer. Its either girly/pink/colourful or if it's on a boy I get the black out. I've yet to discover a hashtag on Instagram that defines it. So until then, who knows!
What kind of customers do you attract? Mainly girls between 18 and 30ish, but saying that people from all ages and genders. I do tend to tattoo more women than men, I think because I find working in a feminine style a lot more natural.
What is your favourite part of the body to tattoo, and why? Legs, legs, legs! This skin is generally tight and I do a lot of symmetrical tattoos, so the placement normally works well.
Have you created a favourite tattoo? What is it? In every tattoo I complete, I can pick faults – we are all only as good as our last tattoo. I think it is important to criticise my work, as I would never want to become complacent. I am so lucky to be in a place in my career where I can create and push the boundaries in my own style. I'm very grateful everyday that people like my work and want to wear in on their skin.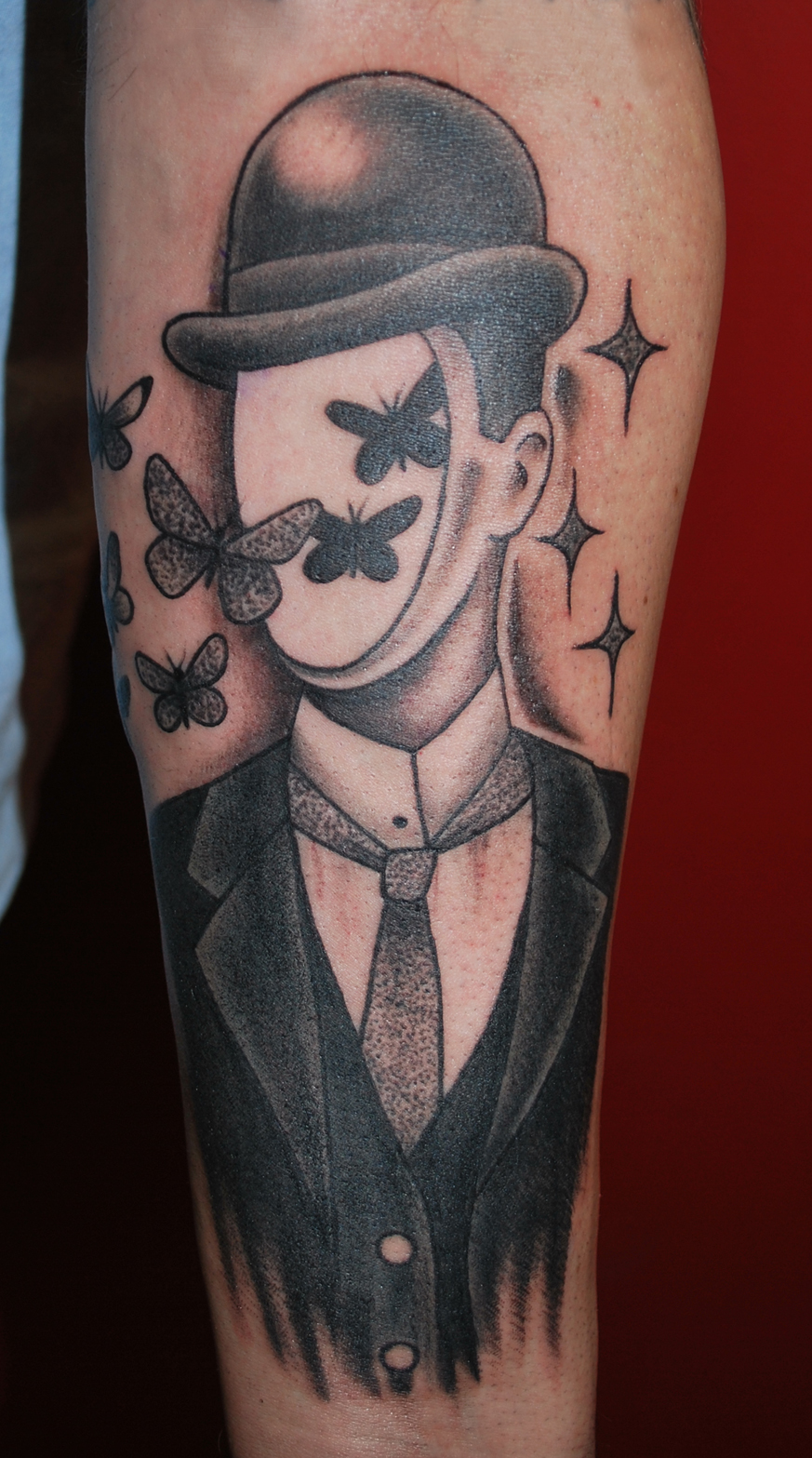 If you could tattoo anyone, dead or alive, who would it be? Brian Cox. I find him fascinating and he could definitely teach me loads about our universe. I think a nice cosmic kitty would suit him.
If you weren't a tattoo artist what would you be? Well. There used to be a programme called McCallum with John Hannah as a Forensic Pathologist back in the late 90s. At the time I thought, "Yeh I'd be up for doing a bit of that". But at the end of school, when the results were given out and I got a double E in Science, all my dreams where shattered.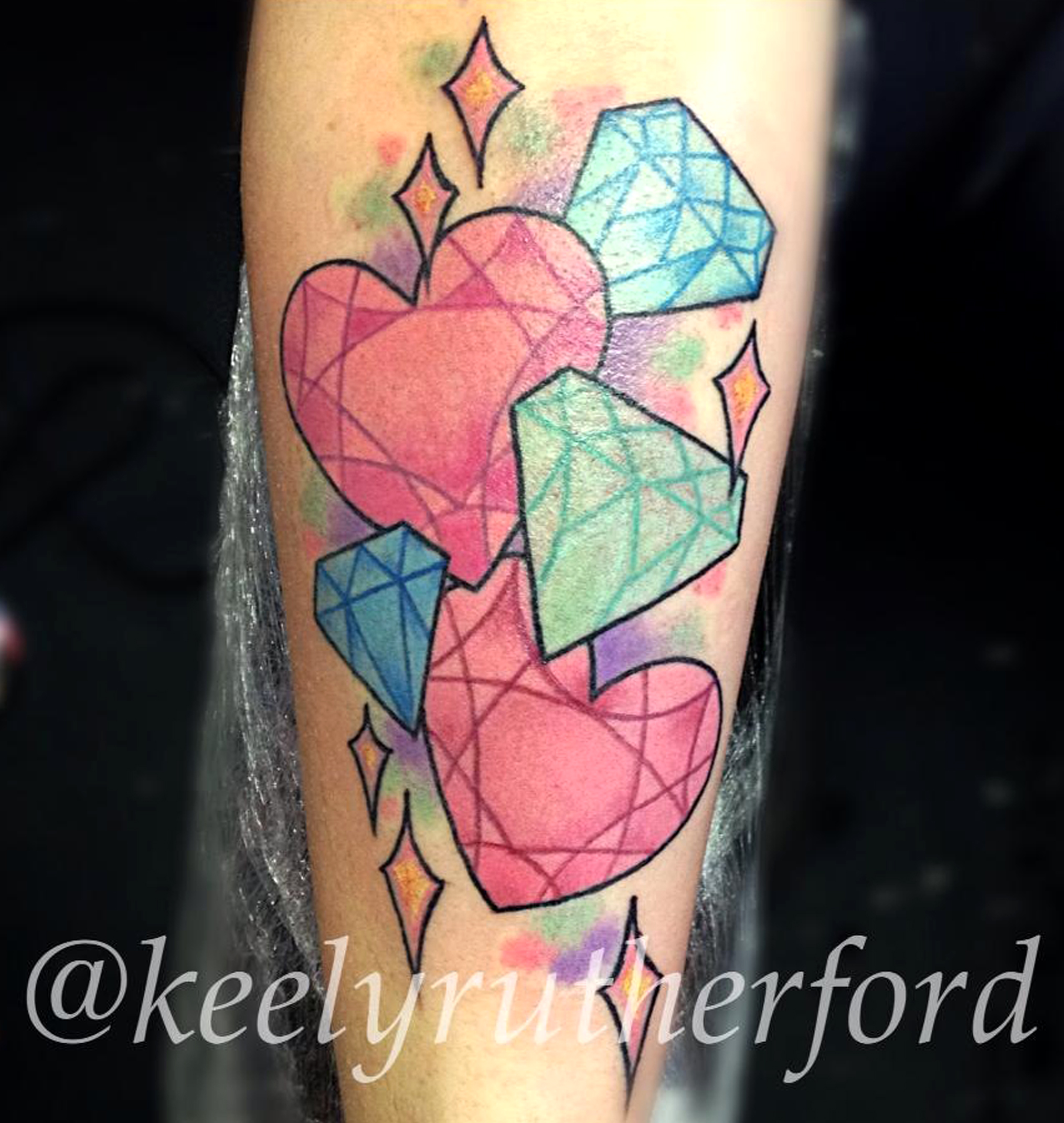 Do the tattoos on your body take on any kind of theme? My tattoos tell my story, they start a bit shit and get better as the time has gone on…
What do you look for in a tattoo artist for your personal collection? People who inspire me. I choose an artist who I like and give them a vague idea of what I'm after, the space I have and let them have full artistic licence on the design. To me, that is my favourite part of tattooing. It's their work I am choosing for many different reasons, so I put my trust in what they will create for me. I recently got tattooed by the amazingly talented Davee Blows, I told him I like cats and fruit. I ended up with a Saber-tooth tiger and a pineapple. I love it.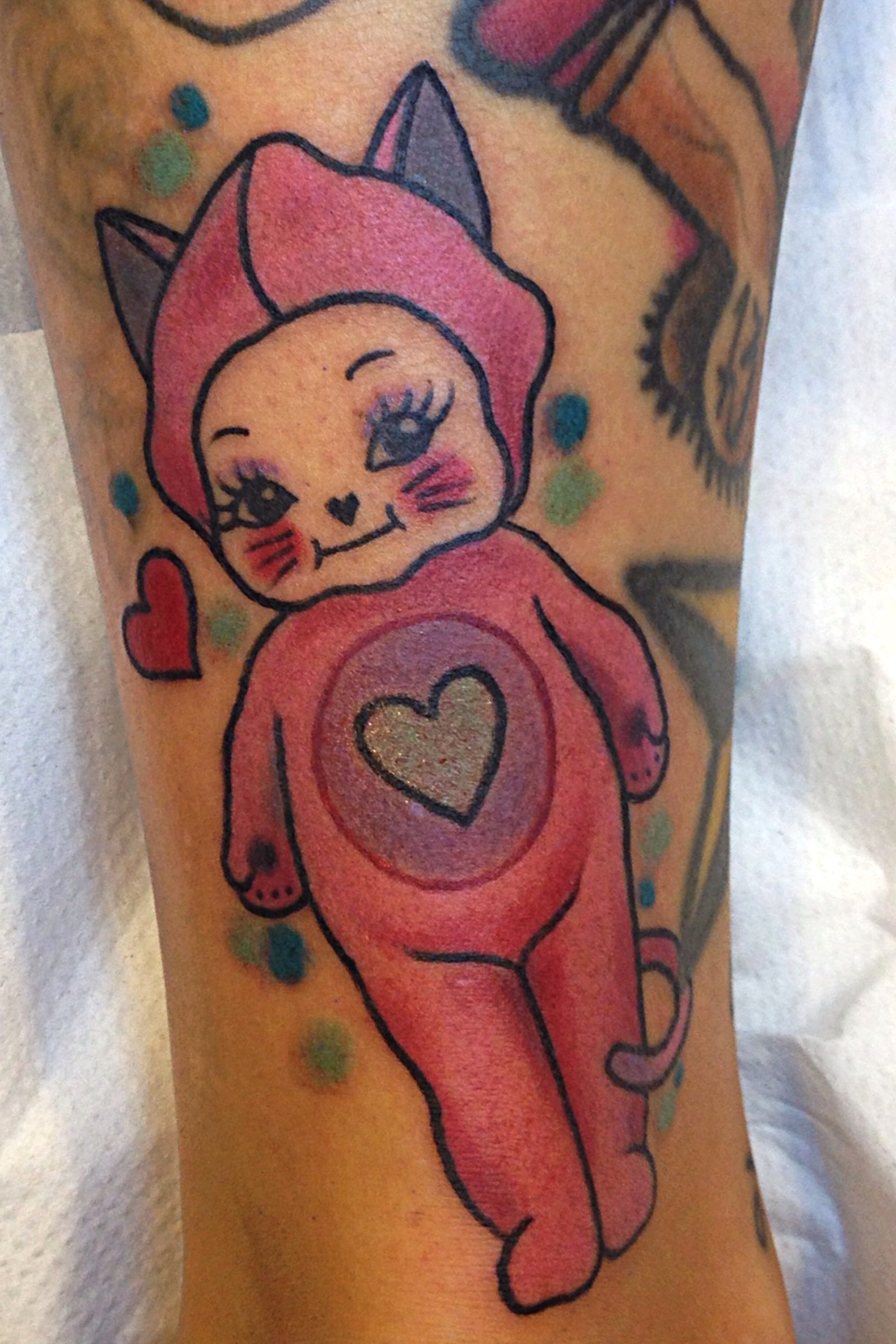 Do you have a favourite tattoo on your body? Going to sound a bit soppy, but my knuckles say Amor Loco – Crazy Love in Spanish. It sums up my relationship with Jethro, he's a bit special.