Our resident make-up artist and managing editor, Keely, recently got tattooed by tattoo artist Claudia Ottaviani while she was guesting at Sang Bleu in east London… she asked her some quick-fire questions that she doesn't normally get asked!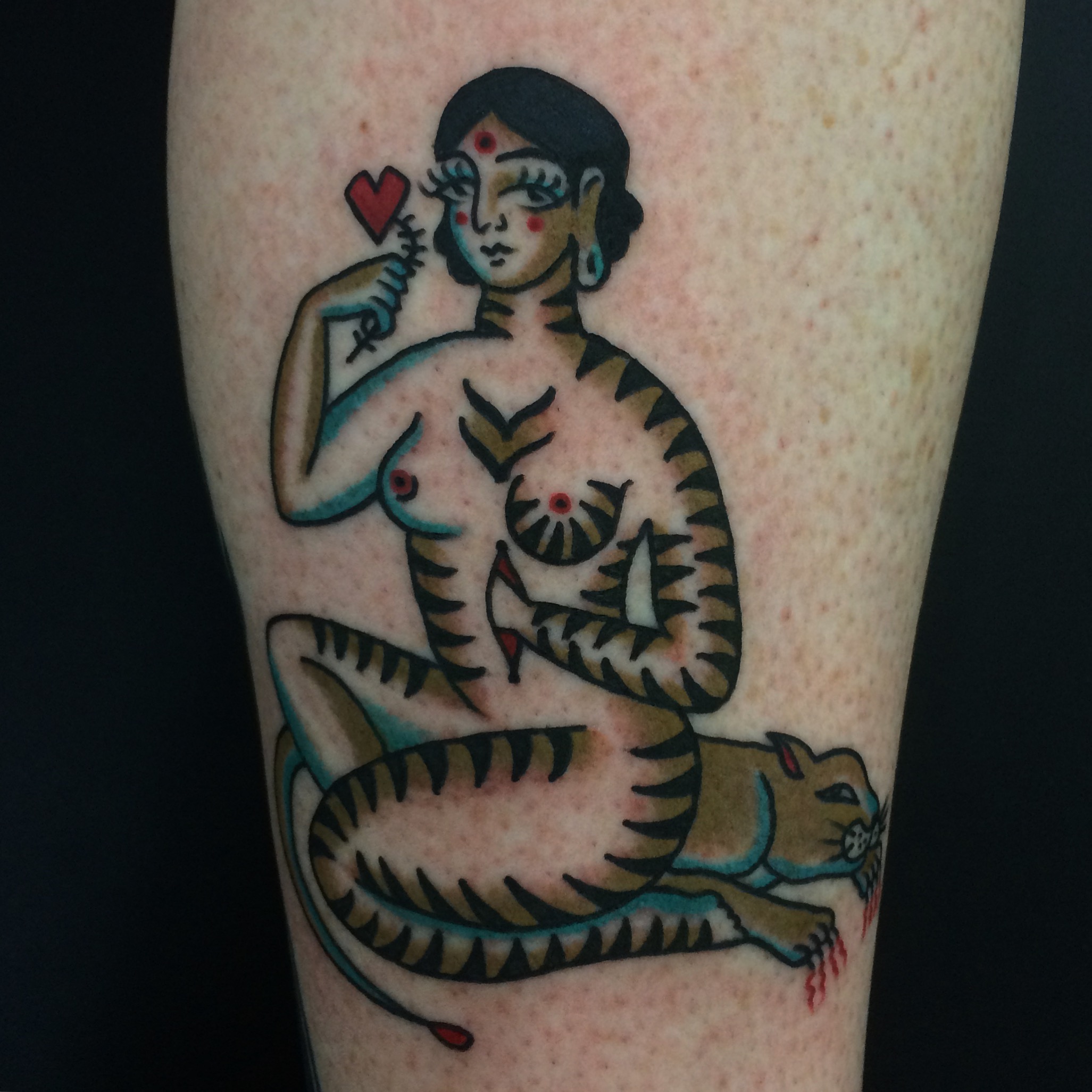 Keely's tattoo by Claudia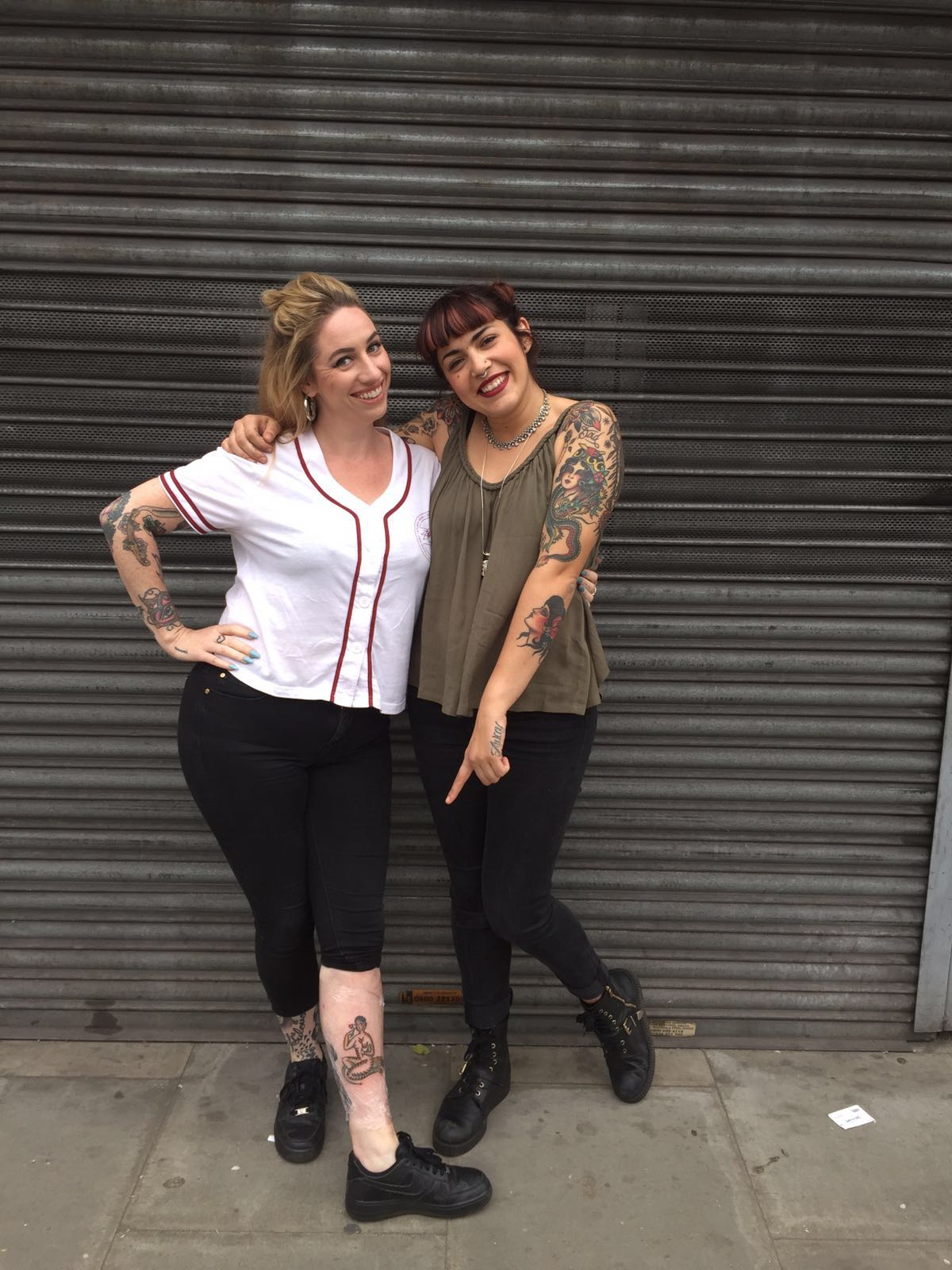 Keely and Claudia
If you could tattoo anyone dead or alive who would it be and why? I've never really thought about it, but it's always an honour when another tattooer asks you to get a tattoo. I've never met him in person, but I've been in his shop and I think it is one of the most powerful places… So I'd have to pick Freddy Corbin at Tattoo Temple – and I hope he will never read this ha ha!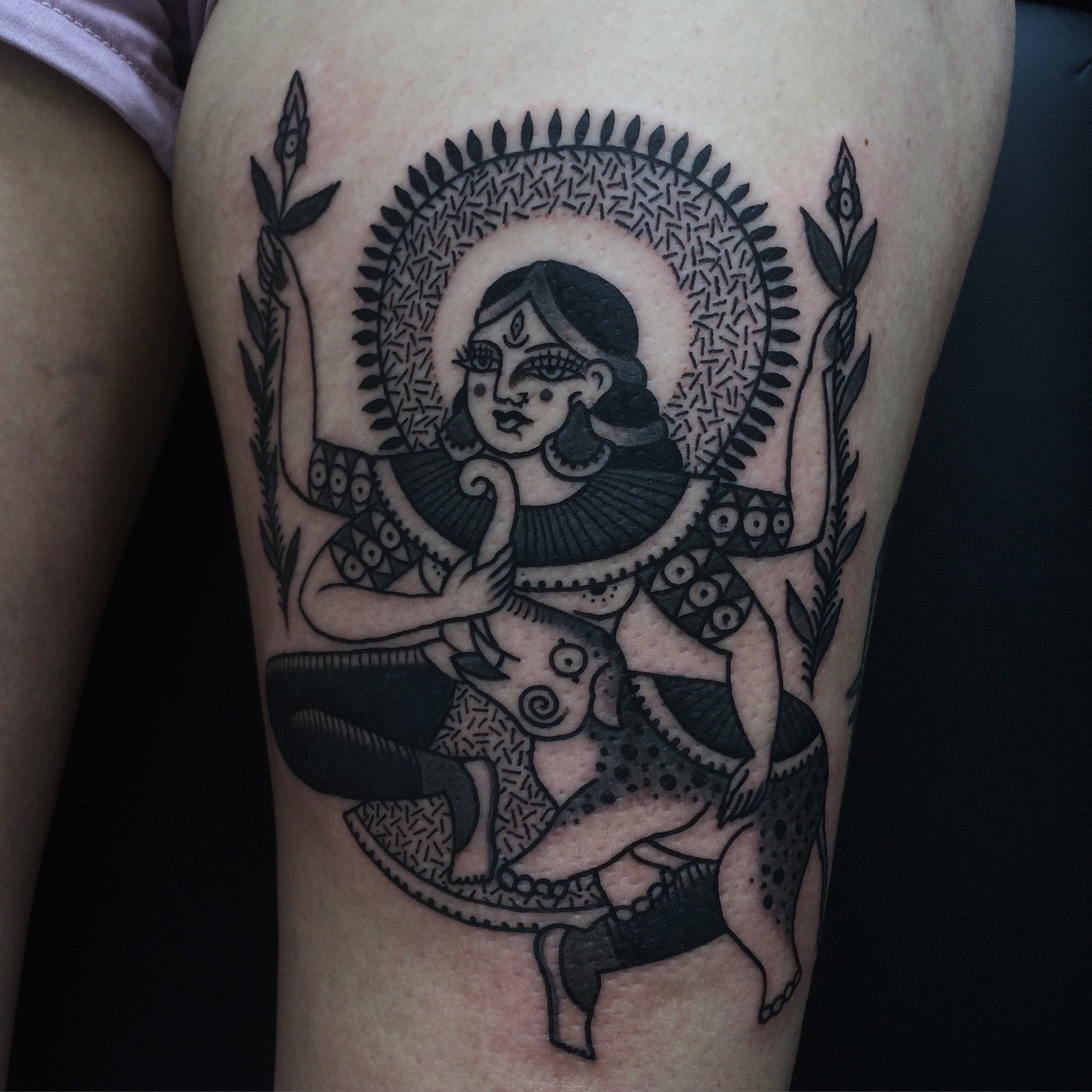 If you weren't a tattoo artist, what would you be? Some other creative job for sure: singer, guitarist, wood artisan, writer… I just need to use my hands when I work.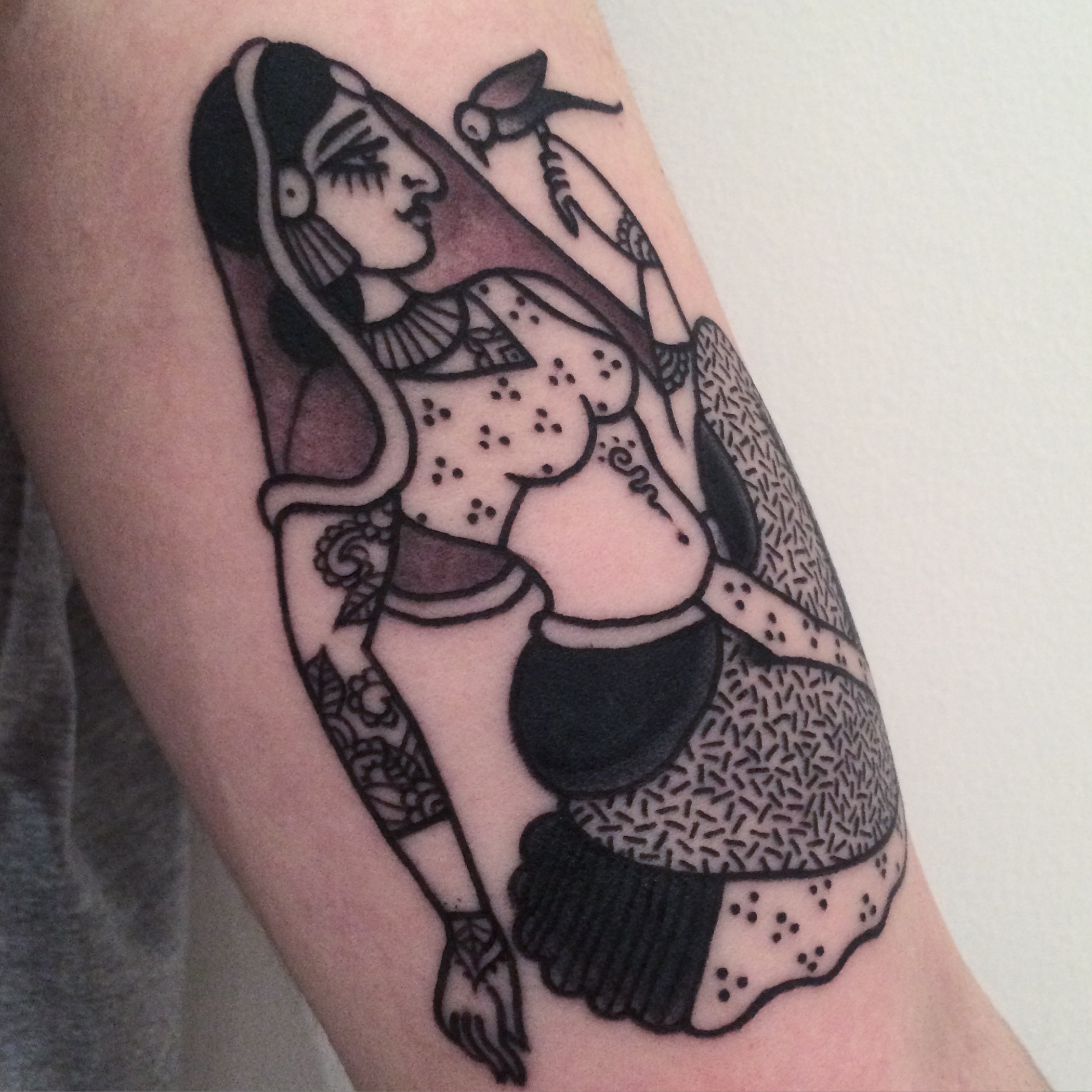 What's the strangest body part you've either tattooed or have been asked to tattoo? I tattooed a girl's pubis, that was pretty strange, but not so difficult.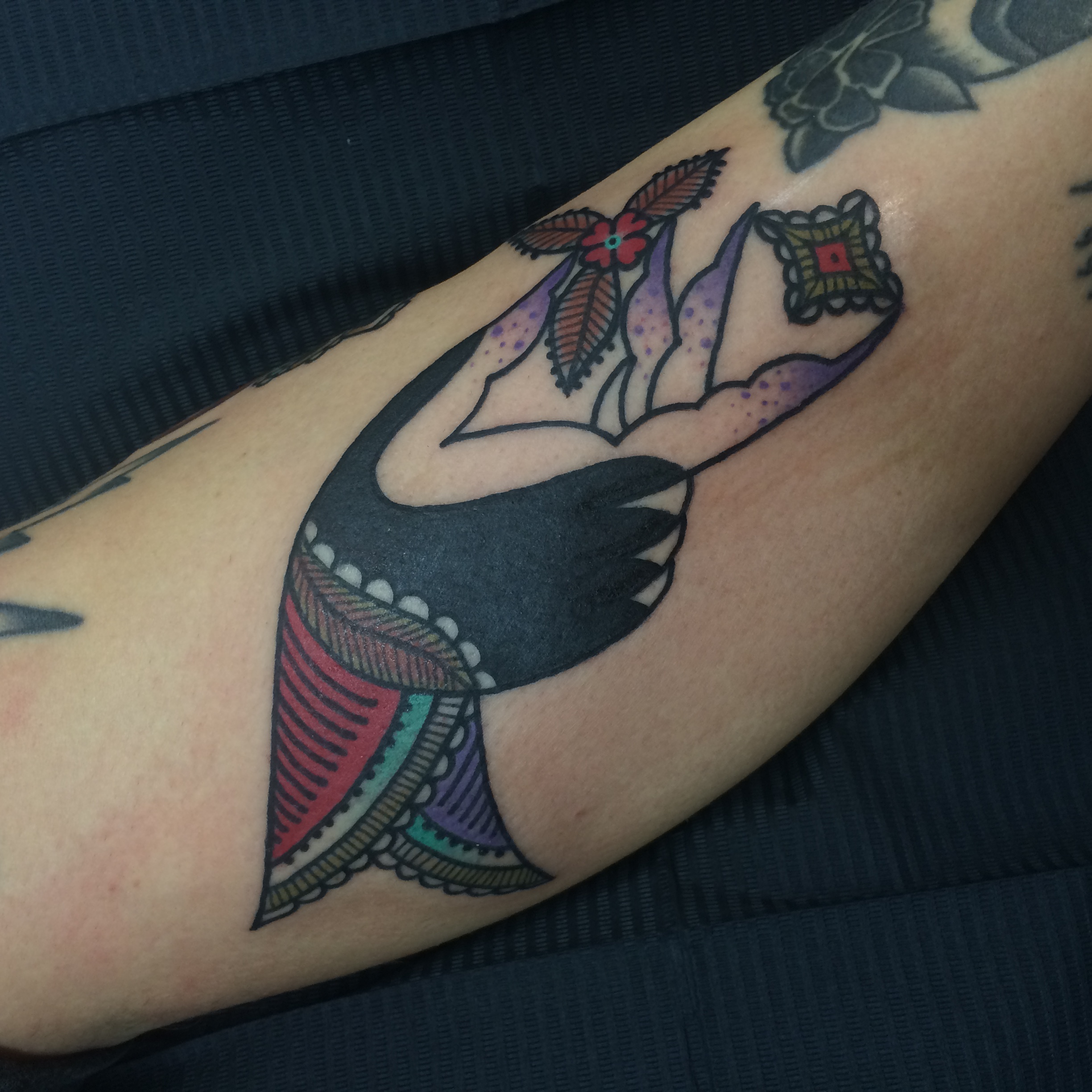 Who is your favourite artist of the moment? I follow so many artists who don't come from the tattoo world, so I can't choose just one… Here are a few: Robert Ryan, Adde, Jess Swaffer, Matt Chahal, Bailey, Cheyenne Sawyer, Tony Nilsson, Becca Gennè-Bacon, Lina Stigsson and I have no idea how many more…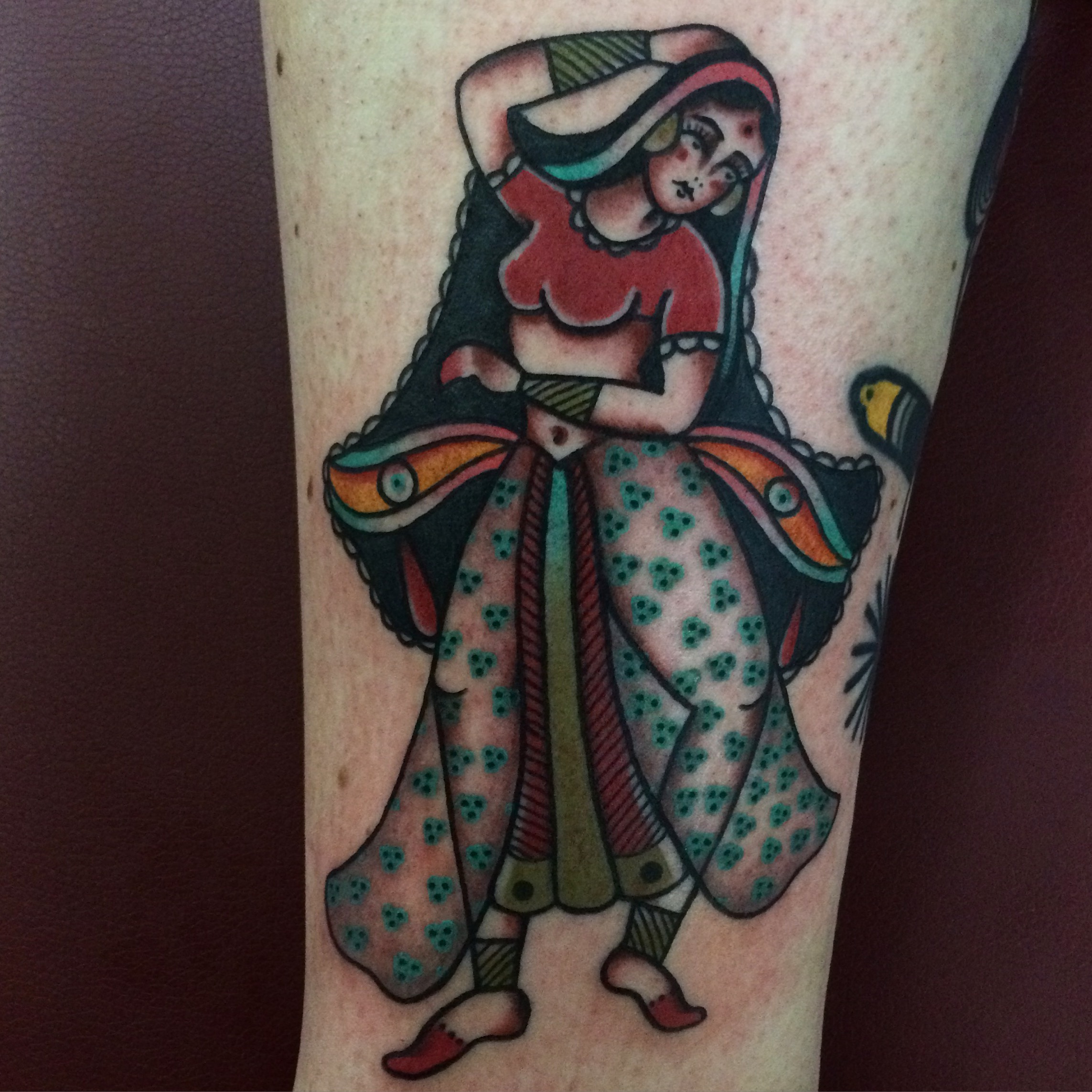 What is your response to someone saying to you "what will you think of your tattooed body when you are old?" First I laugh… I think I get tattoos to make the body more beautiful. I love to see the story on the skin! The body and the skin will grow old in any case, with or without tattoos, so why wouldn't I get something that I think makes my body more beautiful now? It will be even more beautiful in 40 years.