Would you get a tattoo from a 3D printer?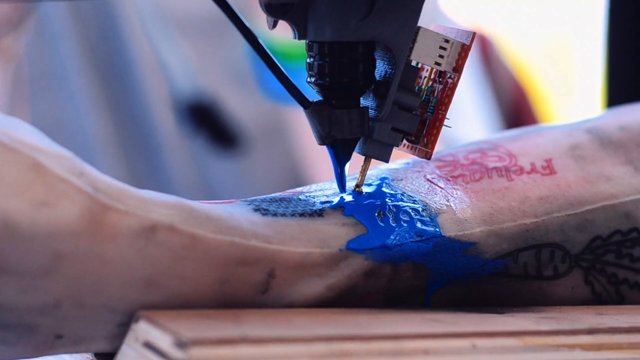 The printer has been combined with a tattoo needle to create any design onto skin. The needle punctures the skin at up to 150 times per second.
Perhaps it would be more accurate than a tattoo artist, but would it be able to cope with twitching skin or wriggly customers? It would also feel like much more of a mechanical and sterile process, losing part of the heart that goes into every tattoo. You couldn't have a chat with the printer, it wouldn't make you a nice cup of tea or put you at ease.
The machine could possibly work for logos and graphic designs that are not hand drawn by tattooists. Or for designs that customers have drawn themselves.
The short video below shows a printer tattooing fake limbs.
What do you think? Would you get a tattoo from a 3D printer?