Tiffany Posteraro has vitiligo a long term skin condition that causes white pale patches of skin to form on her body. Her whole life Tiffany has been stared at and commented on, as a child she was bullied. To fight against those that tried to knock her confidence and shatter her self worth Tiffany got a tattoo.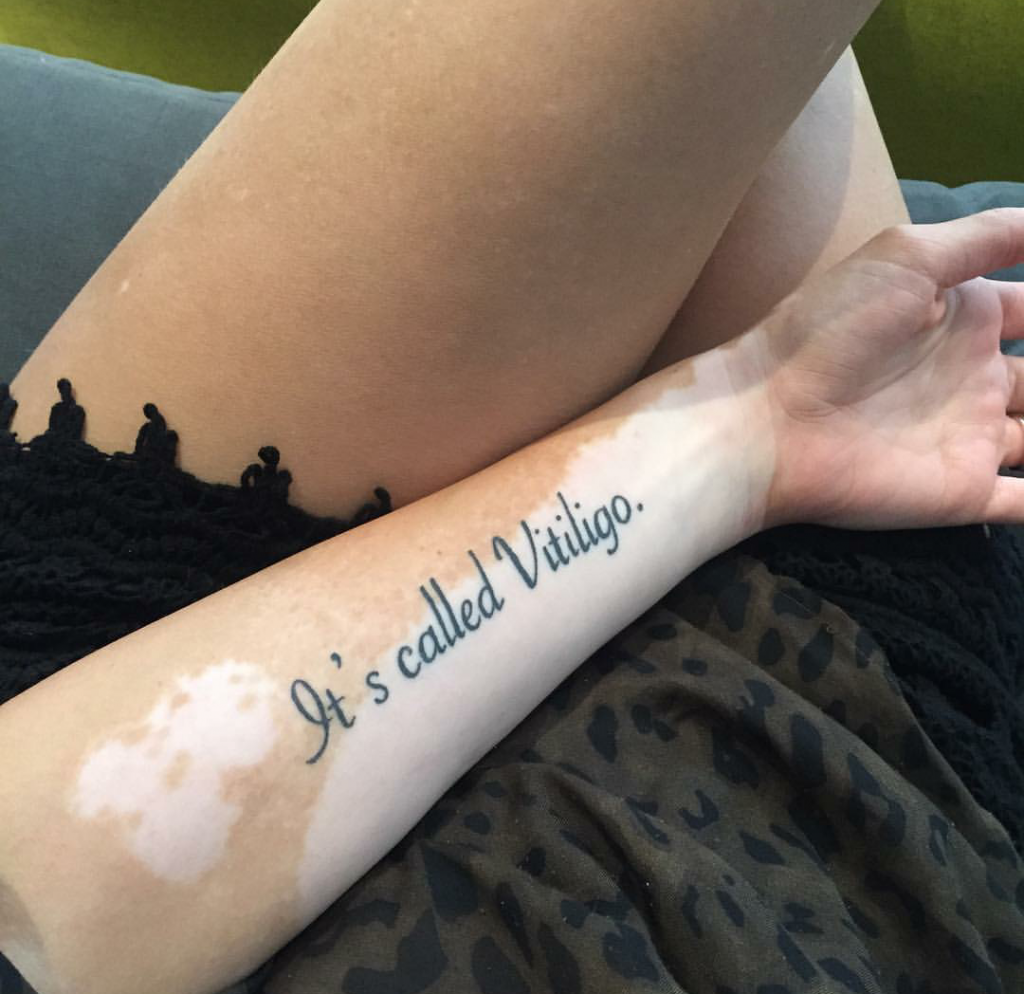 The tattoo on her arm clearly states her condition to those staring at her- 'it's called vitiligo', and answers people's question as to what is going on with her skin before they have even asked it.
Tiffany's tattoo reflects how she has accepted herself and that she is proud to embrace her Vitiligo instead of hiding it. She has chosen to become an advocate for the condition and spread body positivity and self love to others.