Vagabond custom tattoo studio in Hackney London, is born from the collaboration of tattoo artist Paul Hill and graphic designer Rebecca Morris.
The studio's aesthetic is heavily influenced by Rebecca's design background, the modern and stripped back decor creates a crisp and clean space, perfect for showcasing the tattoo artists' work.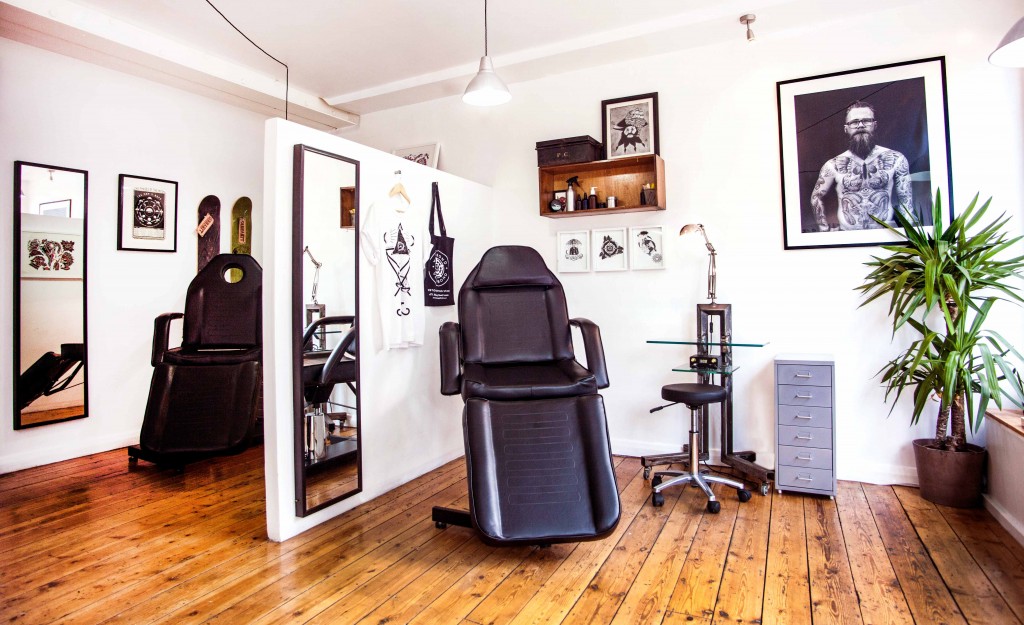 Paul's artwork stems from a background in custom car air-brushing and pin-striping, a creative and skilled art form which allowed him to naturally progress into tattooing. The shop houses a custom built motorbike, a throwback to Paul's air-brushing days.
From working in busy walk-in studios, Paul has developed a clean and crisp tattoo technique visible in his graphic style. He revels in bolder, moody looking tattoos which re-imagine traditional flash.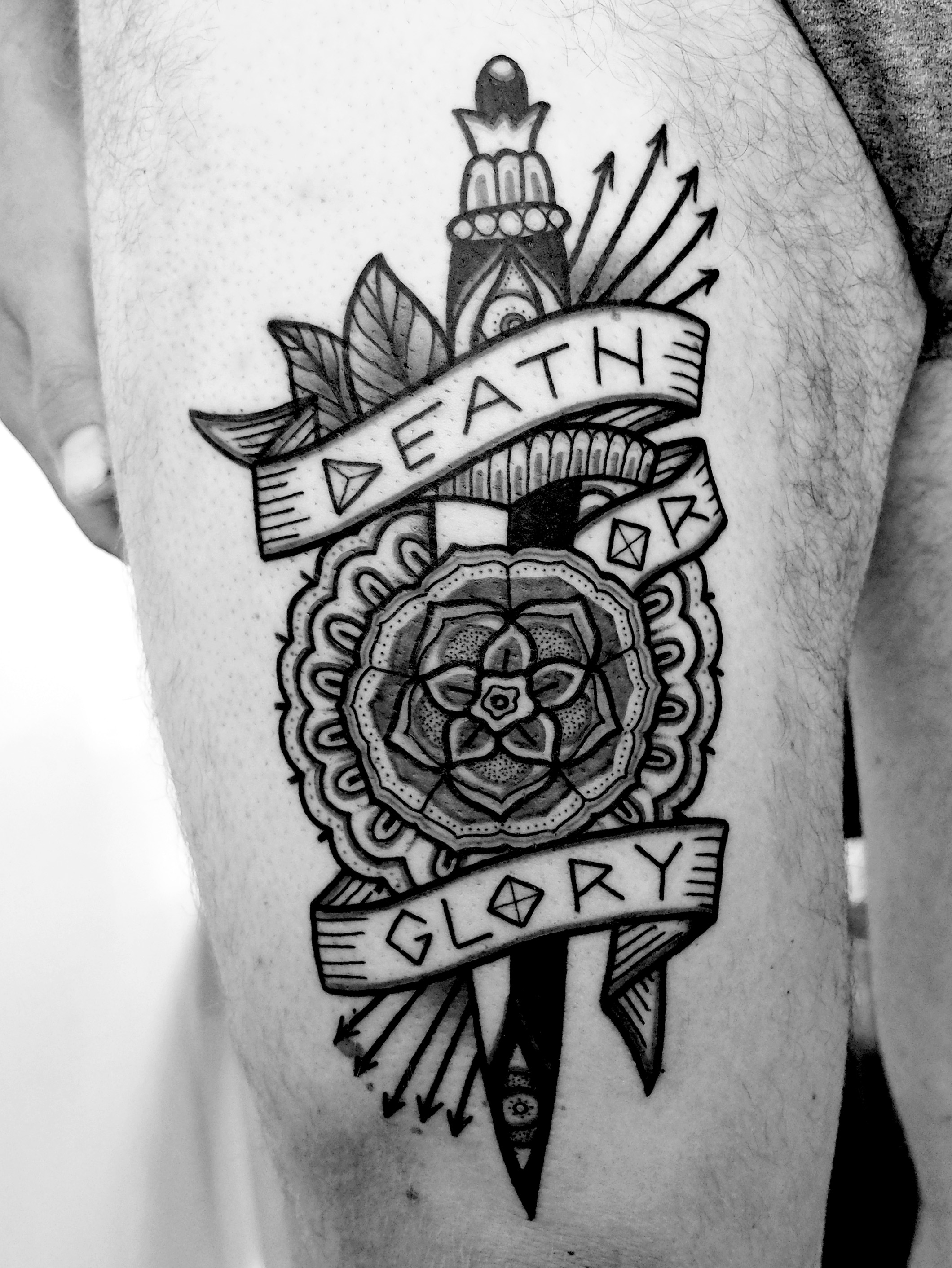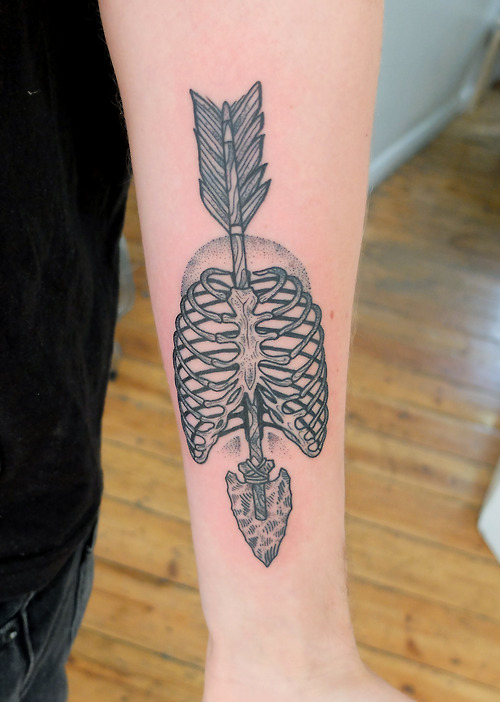 The shop is also home to tattoo artists: Harry Harvey who excels in traditional and old-school tattooing and Andrew Hulbert who predominately works in an illustrative style with black line work.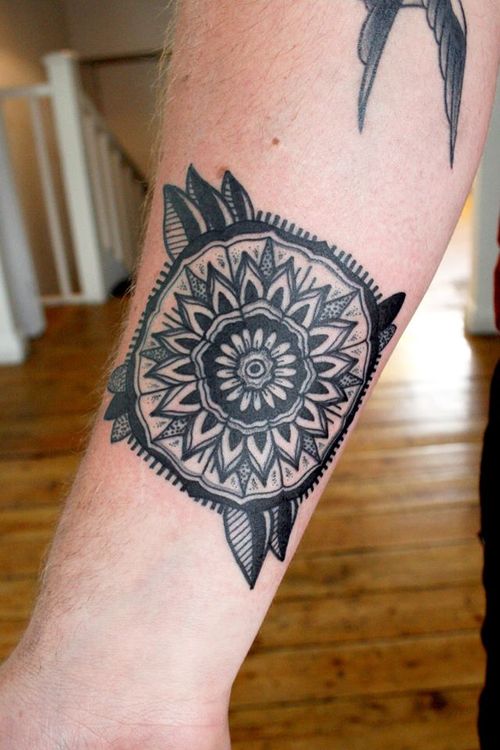 The five-strong team welcome anyone to pop into the shop to discuss tattoo ideas or gallery exhibitions.
Follow Vagabond on Instagram, Twitter and Facebook to see more tattoos by the artists.