Tattoo artist Alexis Hepburn, 22, works out of Gold Coast Tattoos in Queensland Australia, where she creates beautifully dark and traditional tattoos. We chatted to Alexis about her dark style, inspirations and tattoo collection…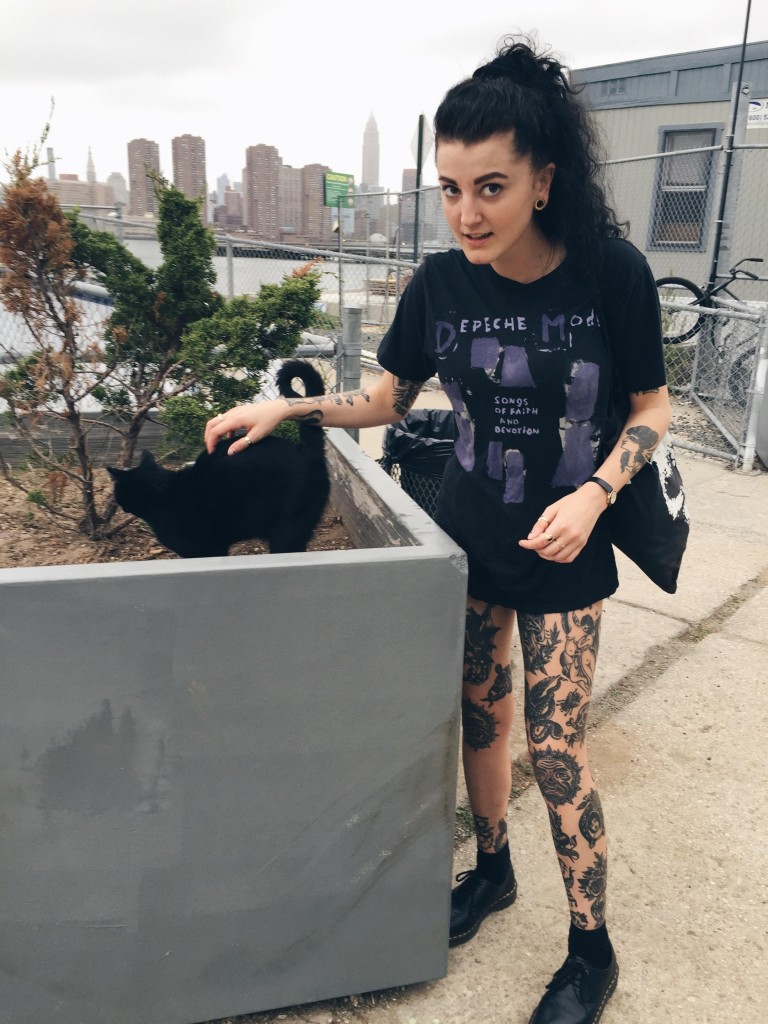 How long have you been tattooing? I started tattooing a little over two years ago.
How did you get started? Listening to heavy music in my teens, I guess I always had the influence around me and from the people I looked up to. I begun to draw traditional tattoo flash when I was 16 and would ritually draw everyday. My best friend in those years was working as a shop hand for Jed Hill in Ballarat. A couple of years down the line I took a trip to Ballarat to catch up with Jed and get a tattoo.. However he put a turn on things and threw me straight in the deep end. "You're not going to get a tattoo today, you're going to do your first one" he said, and the crazy ride of learning to tattoo started from that moment.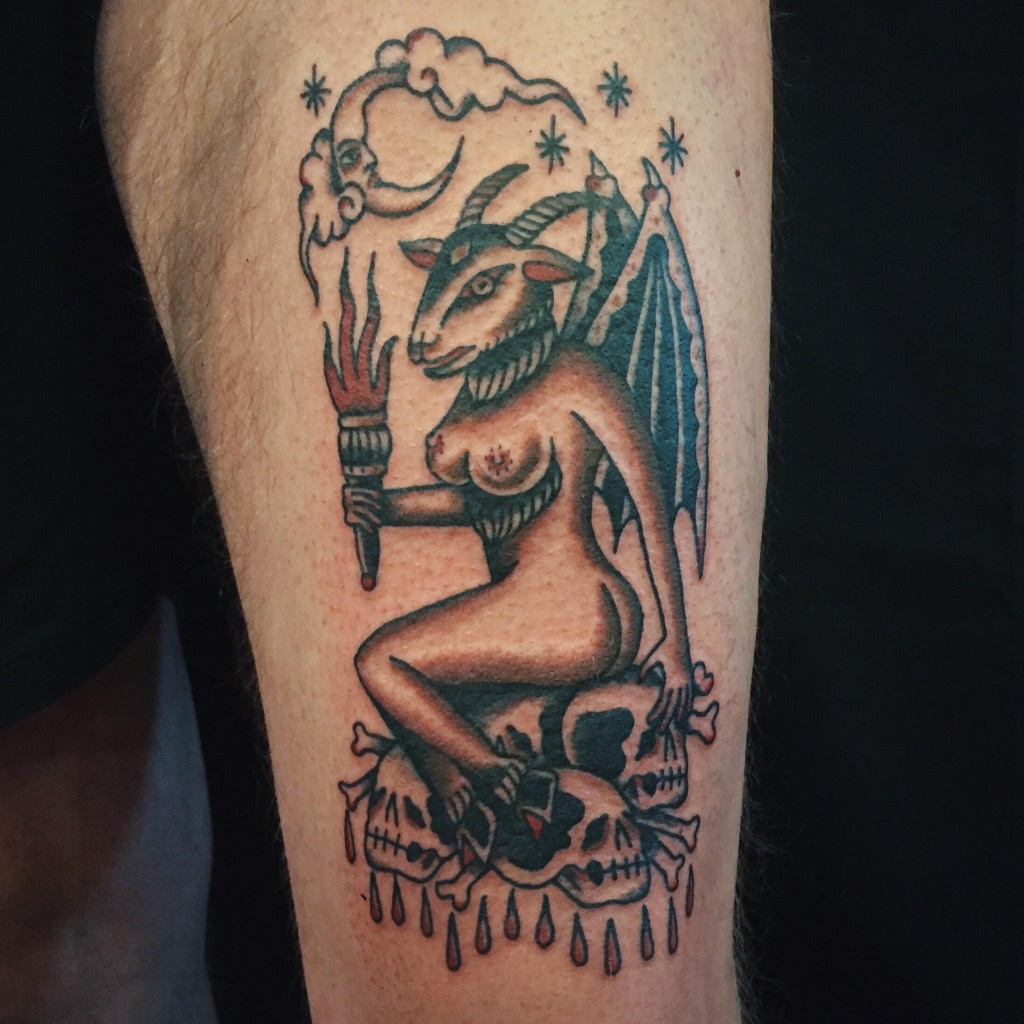 Do you have a background in art?  I never formally studied art in university or anything, however my family has always been very artistic and encouraging of my practice. I grew up watching both my mother and father paint leisurely, and both my grandparents on my mother's side were artists also. I grew up going to their exhibitions to see their abstract oil paintings and textile hangings every few months or so. Norman, my grandfather, was also the Dean of Arts at the Victorian College of Arts.
How would you describe your style? It's difficult to pin point it in a word, so to put it plainly I guess I utilise the structure of a traditional tattoo. The subject matter isn't strictly traditional however, you could say it has a grim or folky spin to it.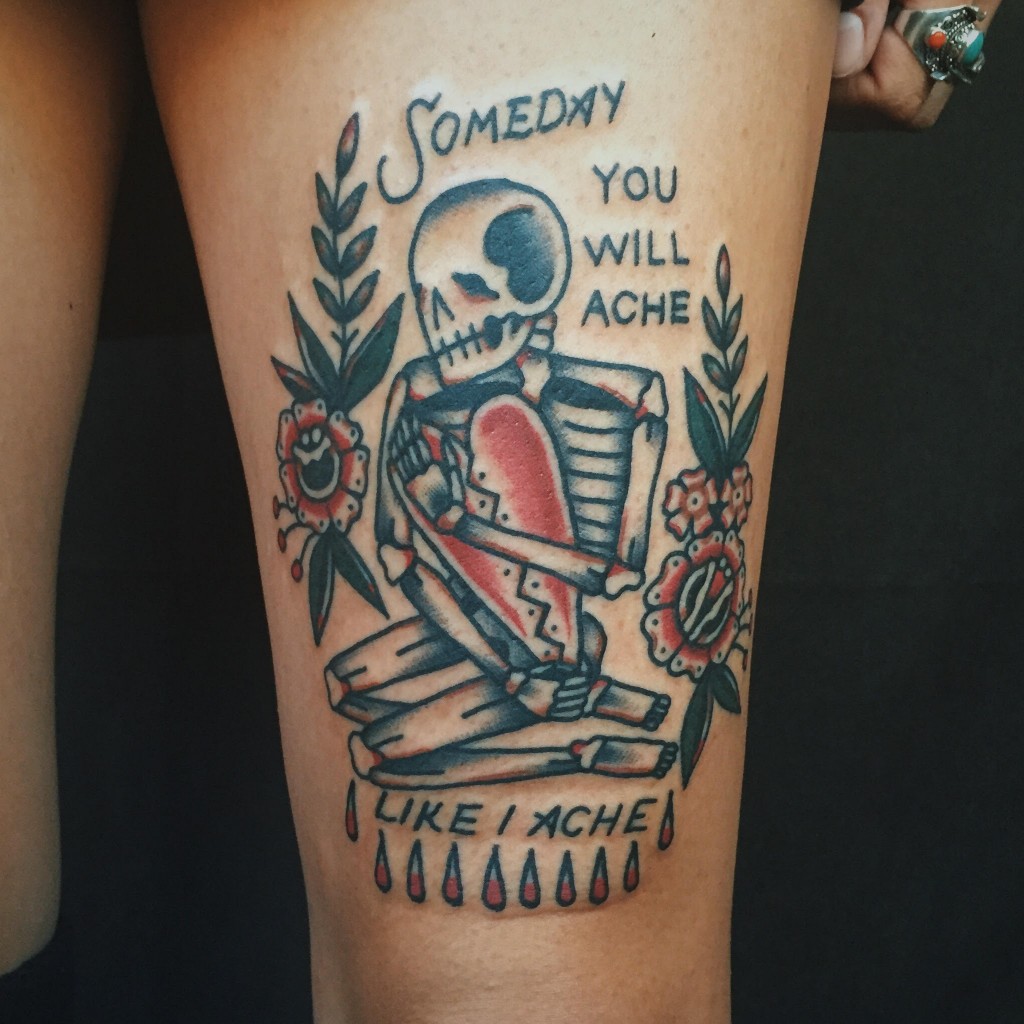 What inspires you? As much as I am constantly overwhelmed by work from other tattooers, I generally take more inspiration from outside the immediate tattoo world. I love looking at old illustrations in books or on post cards. I love old wood carvings, vintage erotic art, browsing antique and vintage stores, and all things strange. If I'm painting leisurely or at my own accord I often find myself taking inspiration from the music I'm listening to, translating the lyrics into a visual. That's my favourite way to paint.
What do you like to draw and tattoo? More than often I'll find myself drawing girls, and I love doing anything with flowers, moons, cats and skulls. Anything dark and kinda spooky is always enjoyable.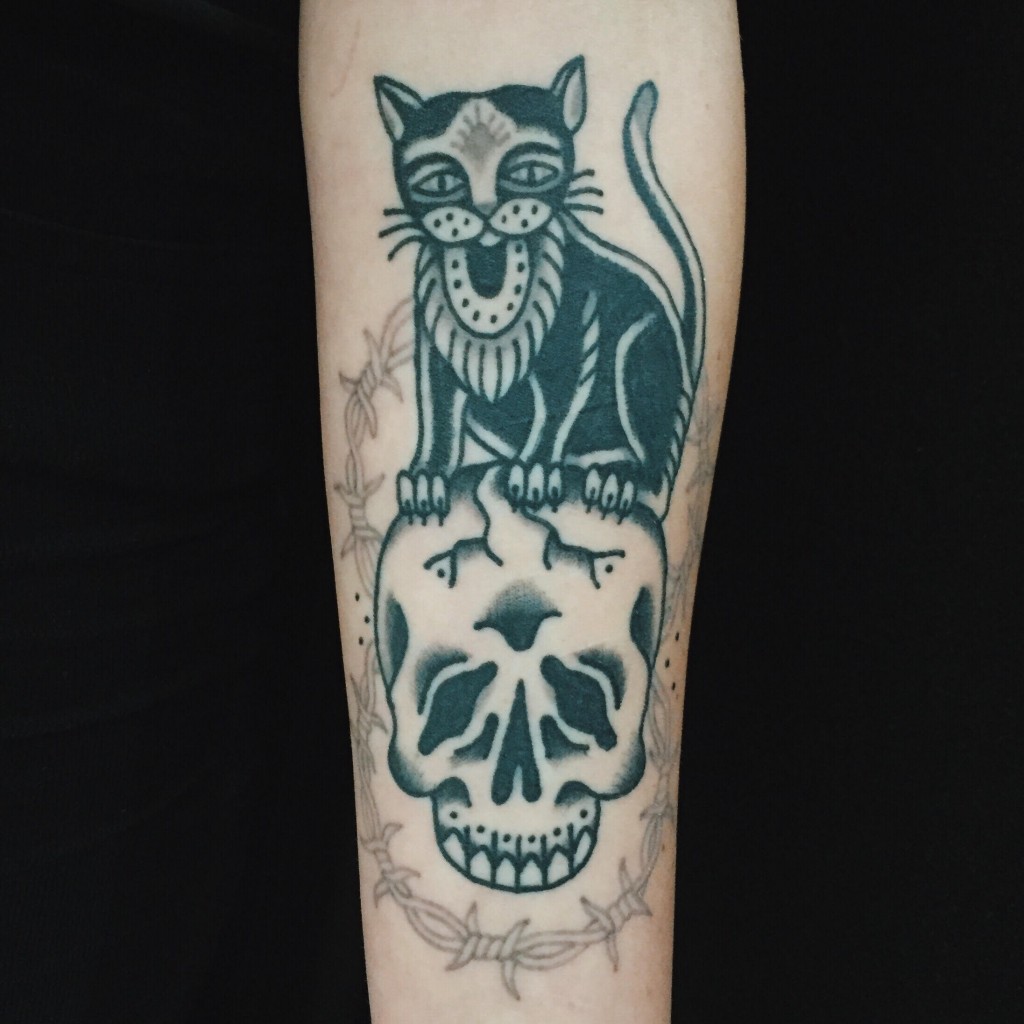 Is there anything you wouldn't tattoo? I'm sure there would be more if I thought about it deep enough, however I would never tattoo anything discriminatory. No tolerance for racism or sexism. That and I will probably never be willing to attempt a photorealistic portrait!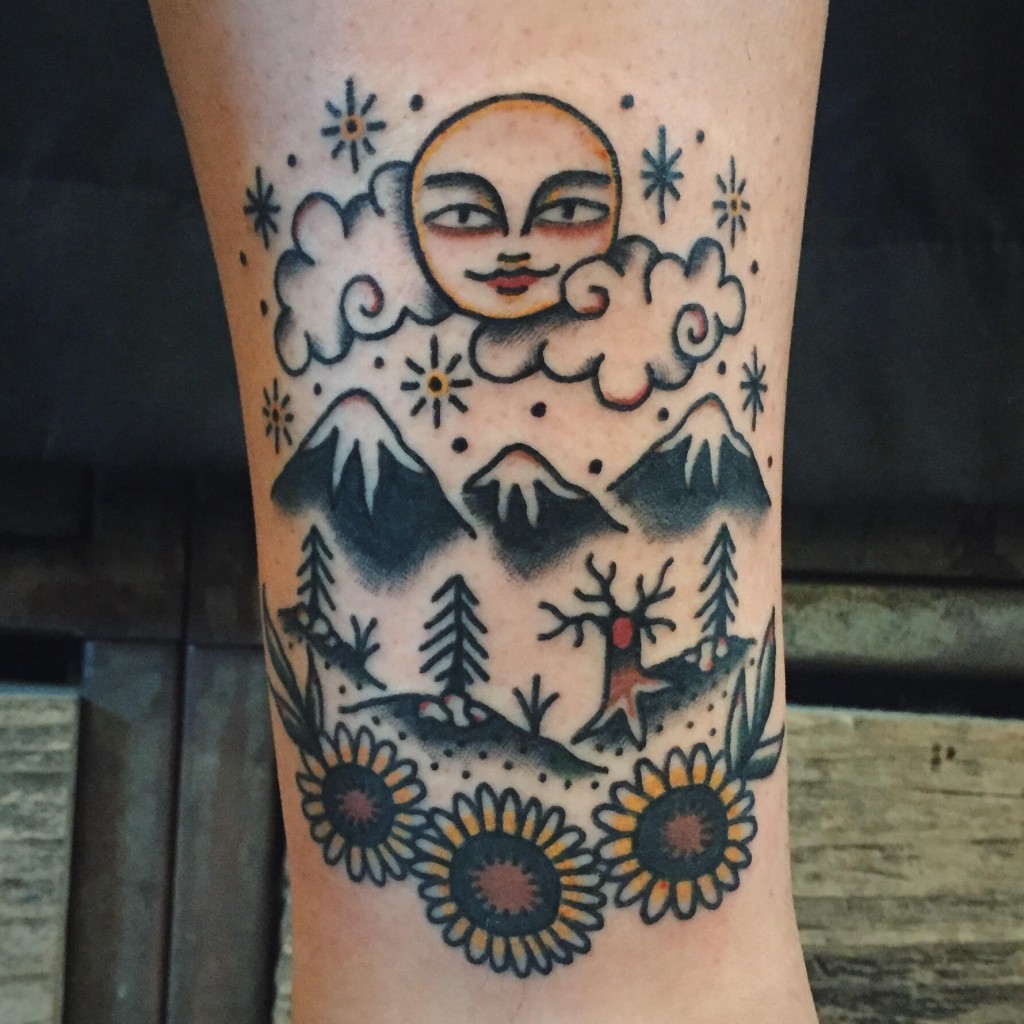 Can you tell us about your own tattoos? All of the tattoos I have on my body are in black and grey, there isn't a single drop of colour. Up until I started tattooing all of the tattoos I had were on my legs and torso, and although I have built up a collection on my arms now I'm hesitant to ever go past the wrist or collar line. Some of my favourite tattoos I have are by Luke Braniff, Octoriver Daniel, Heather Bailey, and Drake Sheehan. Although one of my favourite experiences getting a tattoo was getting tattooed by Bev Robinson (aka Cindy Ray)! I feel very fortunate to have met such an inspirational lady.