You thought he wouldn't do it again, you were wrong!
Stian Ytterdahl, 18, from Norway, who got his McDonald's receipt tattooed on his arm has outdone himself!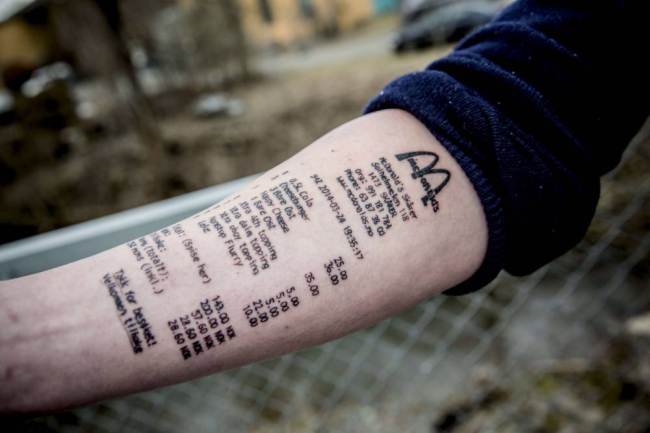 A week later he has had the receipt for the McDonald's tattoo inked onto his other forearm! He's gone supersize with this one!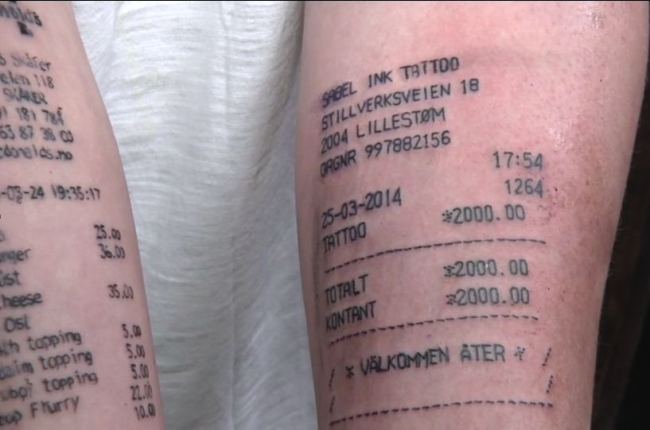 He posted his new tattoo on his Facebook with the caption #yolo
Ytterdah told Norway's Romerikes Blad newspaper that the first tattoo was just a joke between friends.
"Now I'm a living billboard, but I think it's all just fun," he said. "Maybe it won't be as fun when I'm 50 or 60 years old, but that's my choice."
Think what he'd have to buy to have a receipt as a back piece?!