30-year-old Nicole Draeger tattoos at Lygon St Tattoo Co in Melbourne Australia, and creates wonderfully bright neo-traditional tattoos. We chatted to Nicole about her style and what inspires her work…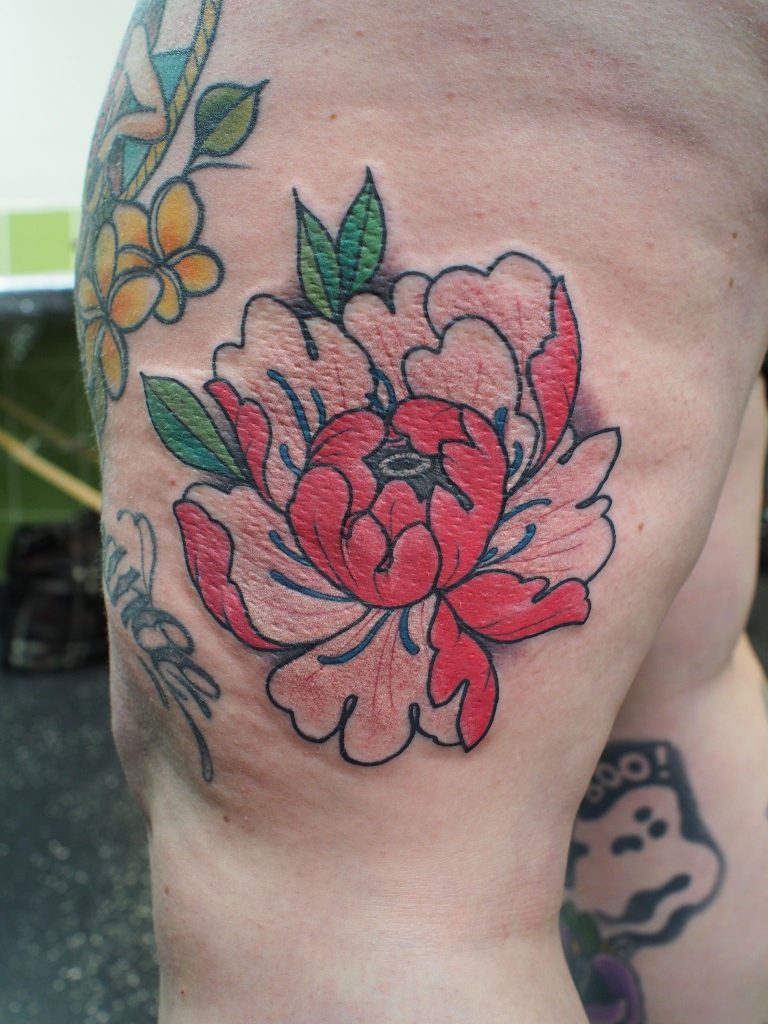 How did you start tattooing and what did you do before? I've been tattooing for eight years now. I was studying graphic design and working part time as a receptionist. I had been designing tattoos for my friends and they were all going to the same shop to get them tattooed. Then one day I went with my friend to watch her get tattooed and they offered me an apprenticeship because they had seen so much of artwork already.
Do you have a background in art? I have always been into art and drawing, all I wanted to do when I was a kid was to become a cartoonist so I could draw my favourite cartoon characters all day. But as I got older I got more into graphic design and illustration and then eventually tattooing.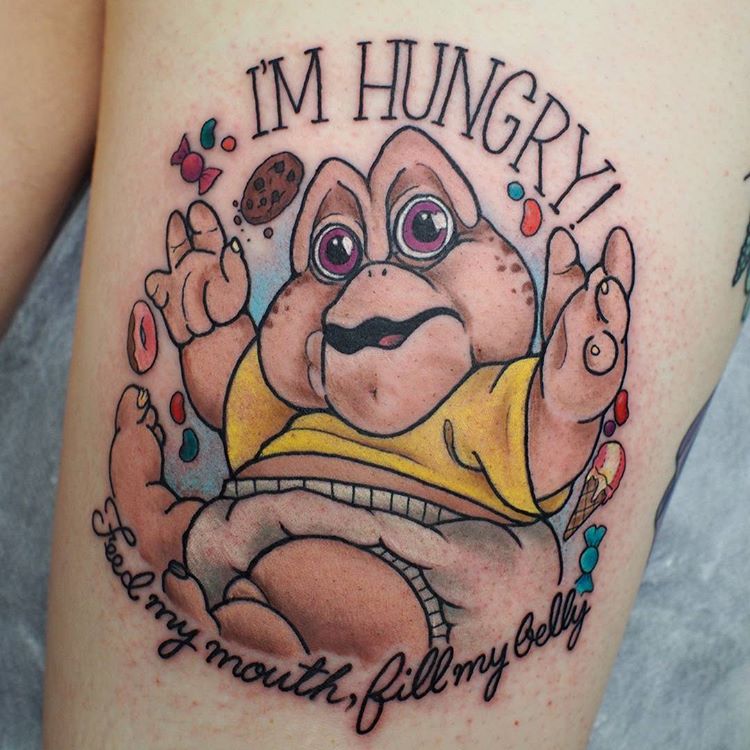 What drew you to the tattoo world? I always liked tattoos but I was put off getting one for a long time because of my parents. I had never really thought of becoming a tattooist until I was offered an apprenticeship and then I just dived right in and never looked back.
How would you describe your style, has it changed? It's always hard to describe your style but, the best way to describe it would be neo-traditional. My style is always changing, I don't want to get stuck doing the same thing all the time. Some days I enjoy doing simpler cute designs and other days I love doing more detailed pieces.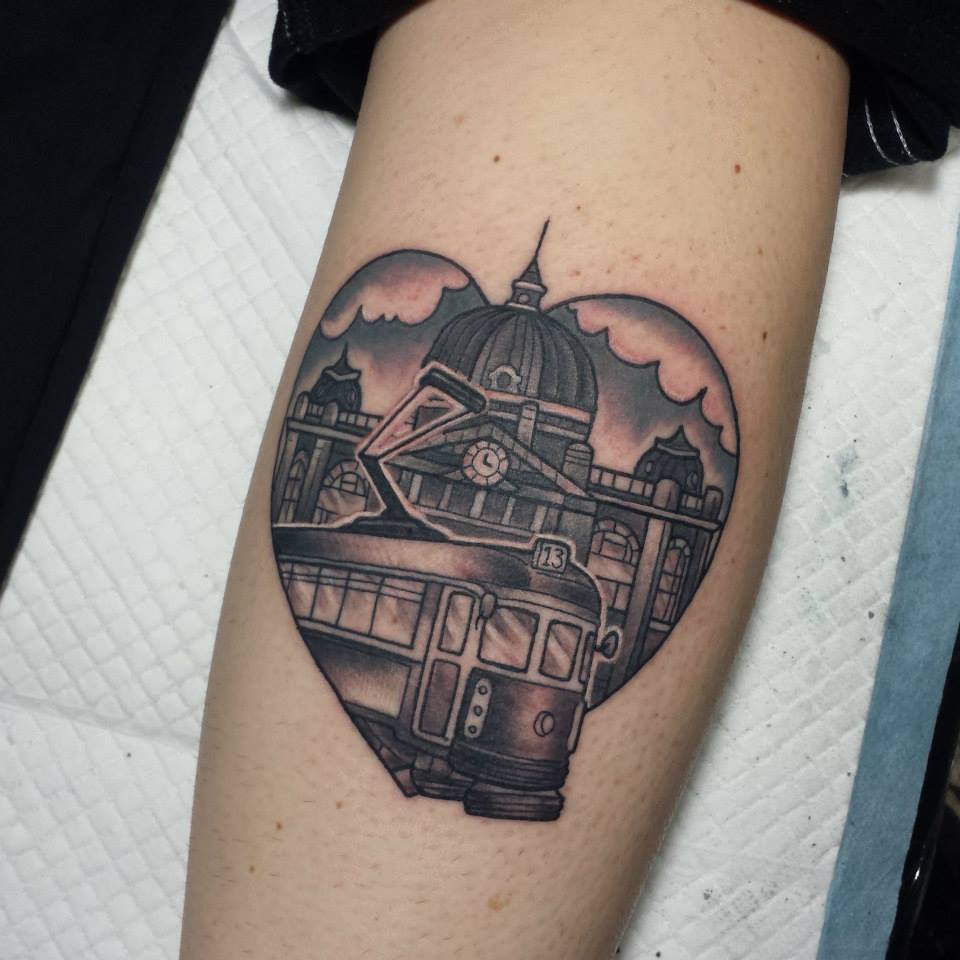 What do you like to tattoo and draw?  Mostly animals and flowers. I draw a lot of cats, insects and mammals.
What inspires you? I love watching David Attenborough documentaries, I also watch a lot of anime and cartoons. I also find a lot of inspiration from some of my favourite tattoo artists.
What would you love to tattoo? And what would you refuse to do? I love tattooing animals and stylised pet portraits but I also really enjoy the occasional pop culture related tattoo so movies, cartoons and anime.  I refuse to tattoo anything racist or ignorant.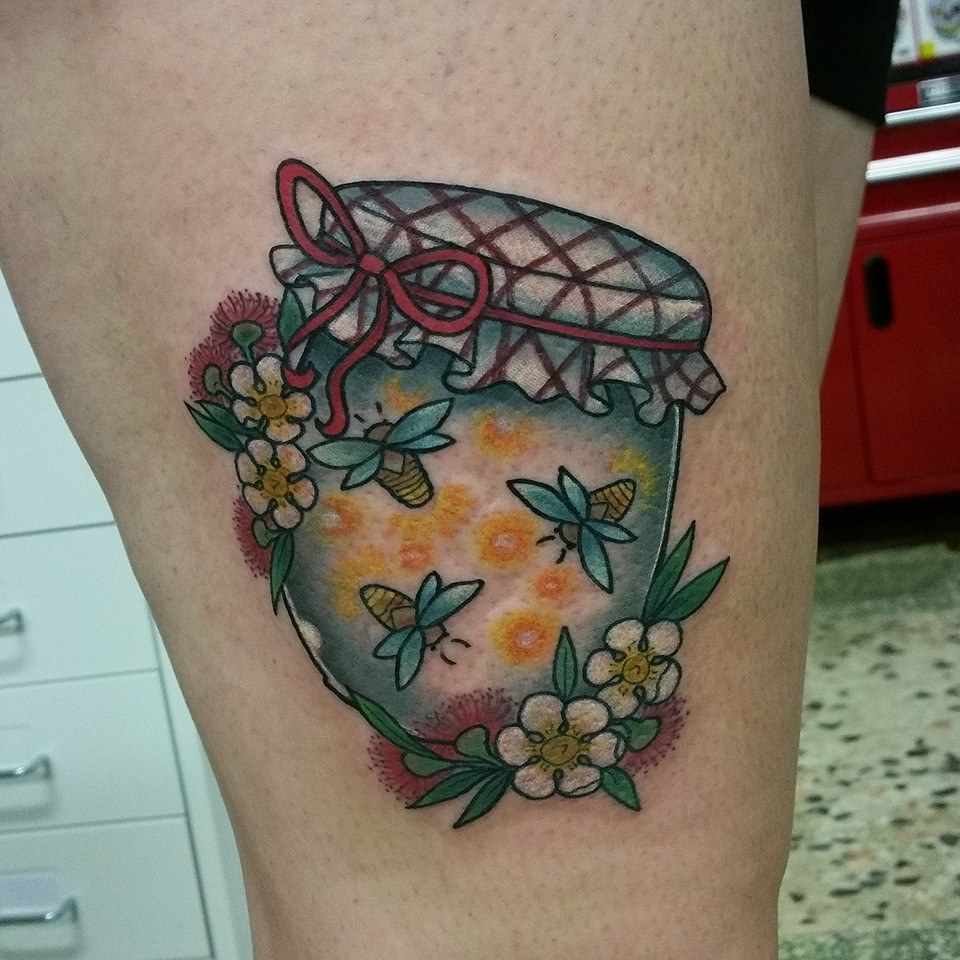 Do you have any guest spot or conventions planned?  This year I have been pretty quiet with the guest spots, but I'm looking forward to the New Zealand Tattoo and Art Festival in November this year.
Can you tell us about your own tattoos?  Most of the tattoos I have are from my friends or artists I look up to. They are all colour and pretty much all of them are some kind of animal or flower. Some of my favourite pieces include a winged rabbit on my forearm from Rachi Brains, a big blue peony on my shoulder from Jamie August and a portrait on my dog from Clare Clarity on my leg.