We chatted to full time mama 22 year-old Hannah Daisy from London about becoming a mum, how she sees her body differently now and her tattoos…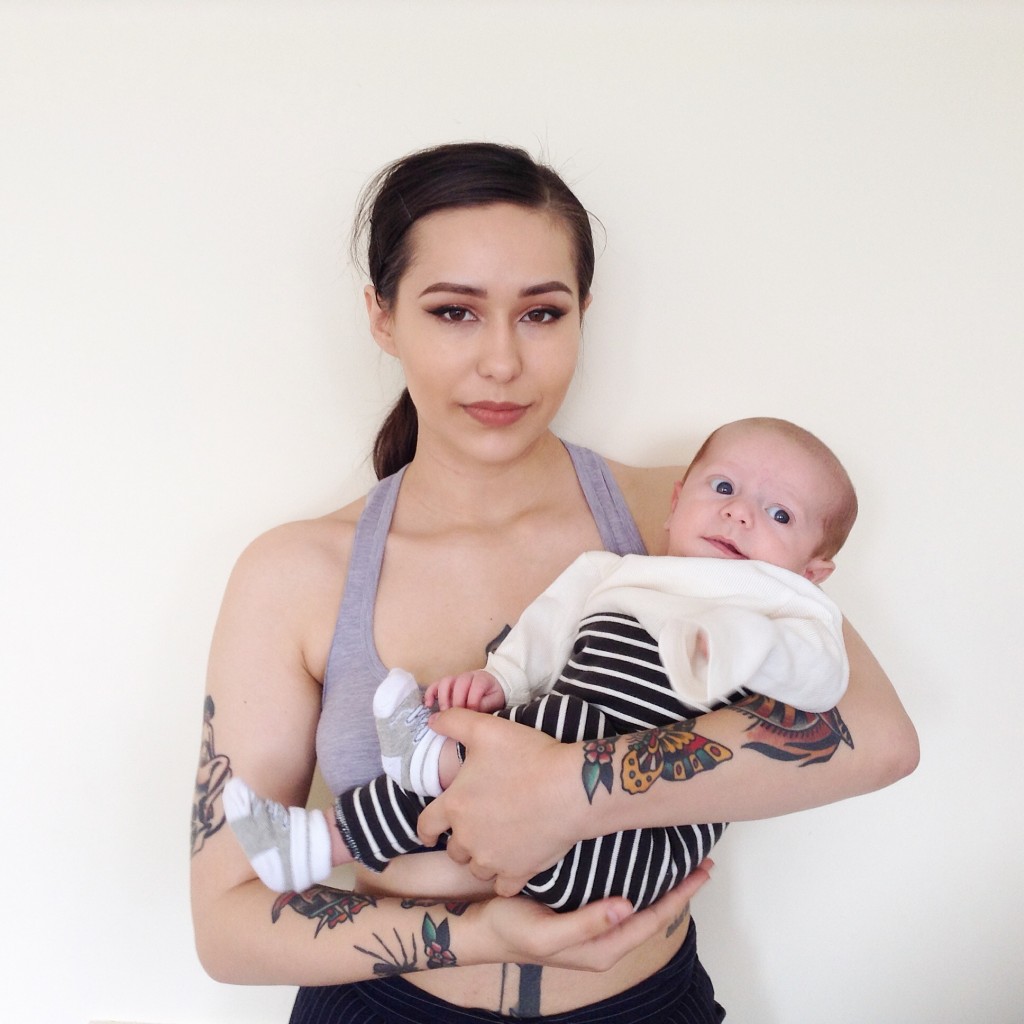 Pregnancy is such an enlightening journey, there's no way you can come out the other side and look at yourself in the same way. It was so uplifting for me, my body worked HARD, and I've come to respect it so much more. I've struggled with self esteem, I still do from time to time but I try not to worry about the small things any more and just appreciate it as a whole. If I wanted to look like I hadn't had a baby then I wouldn't have had had one.
Honestly, my tattoos haven't changed much at all since I was pregnant. I have got a stretch mark that's gone straight through the bottom of the dagger though but it's not noticeable, it all comes with the territory and I had anticipated some change so no biggy!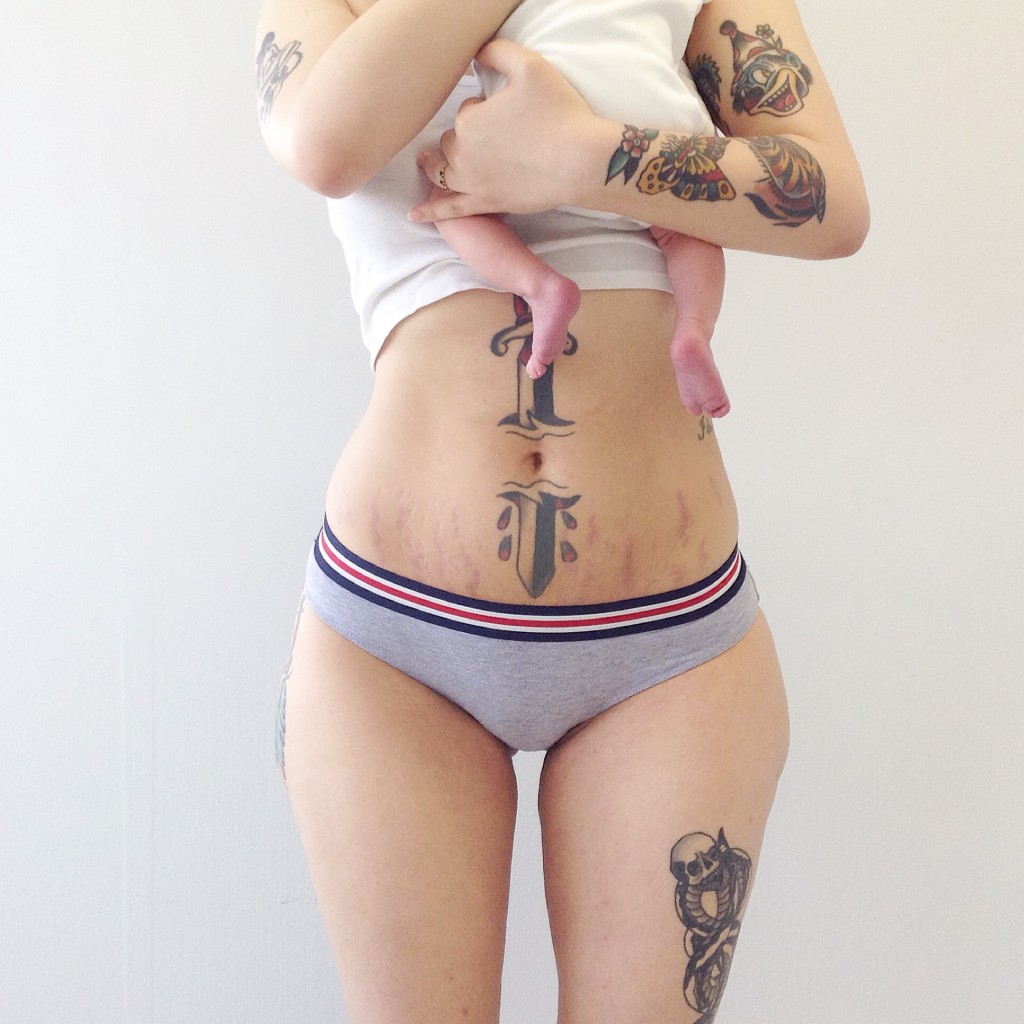 Every aspect of life has changed. I'm still trying to find that balance between being a mum and being my own person. Having a career and keeping up with hobbies has been on hold since being pregnant and having Reuben which has been the most frustrating thing, but I'm finally starting to weave them back into the mum schedule, we'll get there eventually. The kid makes the rules right now!
Instagram was never meant to be more than a place to share photos for family and friends. My pregnancy started off a bit rocky and I wasn't really sure how to cope. I'm normally one of those people who bottles everything up, but I started to talk about my experiences and converse with other women and it really helped, it became more of an outlet and played a huge part in me healing.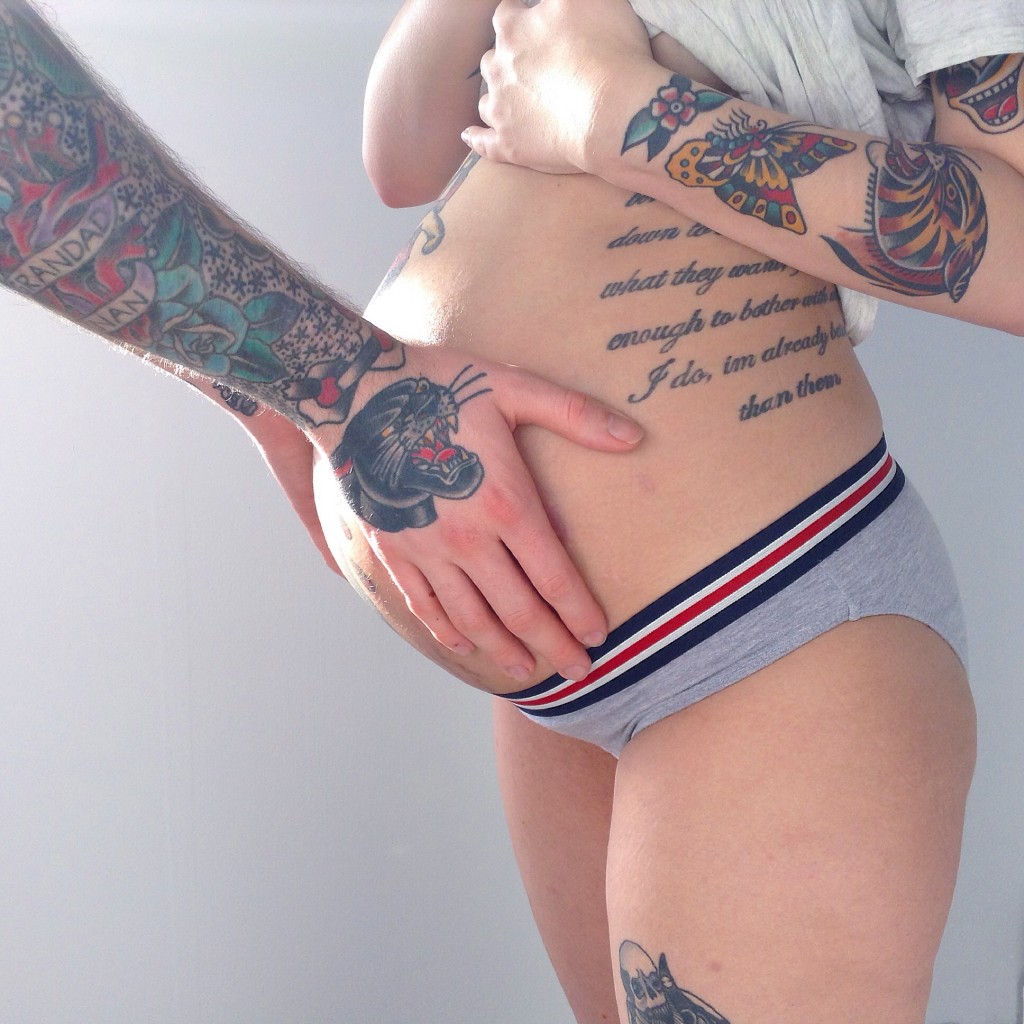 I started @two.plus.roo so I didn't end up bombarding everyone on my main account (@hannah.daisy) with endless bump updates intended for family and friends. I felt this huge urge to capture everything, I'm glad I did because it's been such a magical journey so far. Finding this little corner of the internet where women really pull together as a community was a huge eye opener and I can only try to add to that.
I don't think anyone is really qualified to give advise on pregnancy/motherhood, everyone has their own ways and it can get quite patronising, so I'd say have faith in your own instincts and don't feel bad if you feel you need to politely ask someone to back off. Keep a positive head on your shoulders, make some mama friends and enjoy every second!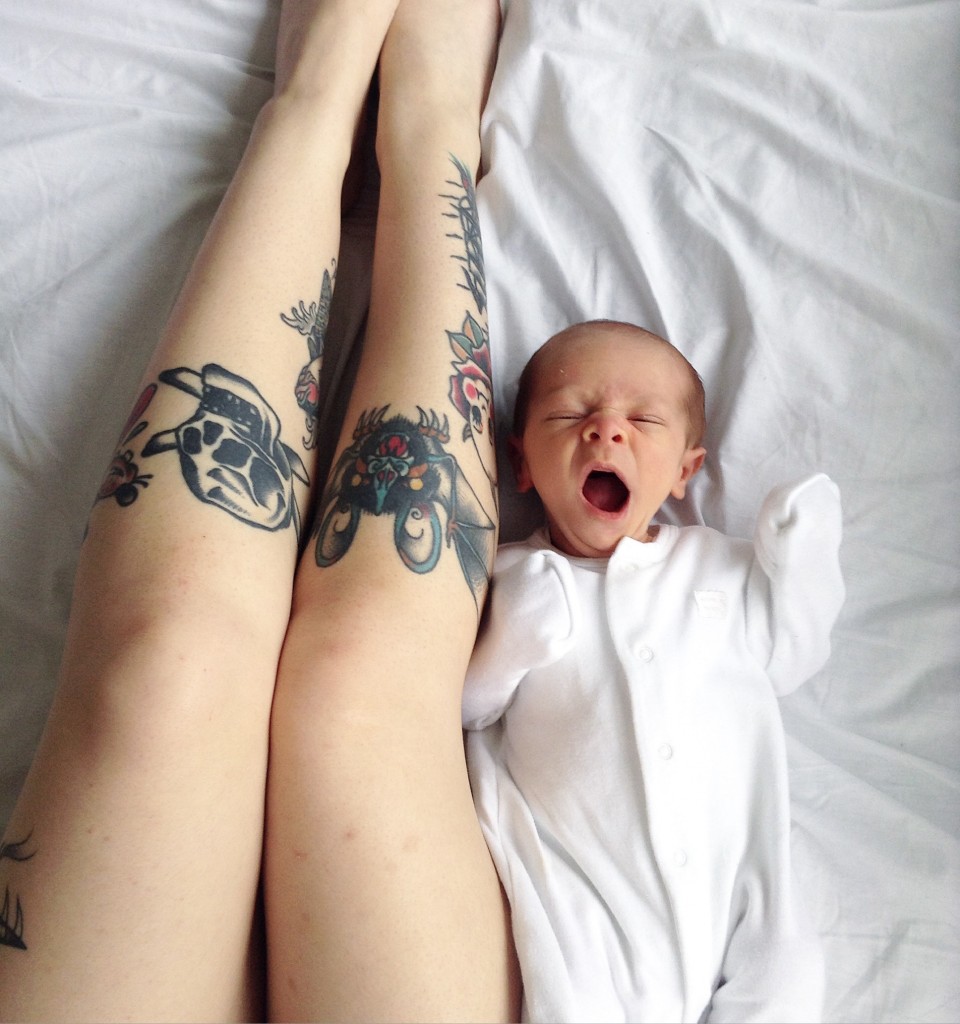 I miss being pregnant so much, I loved being pregnant. It's a such a surreal feeling to be carrying a little human, when you think about it it's almost alien isn't it?! I'm really selfish and enjoyed being the closest one to him! I certainly don't miss waking up every 20 minutes through the night though, that I could of done without.
Tattooing was something I took interest in quite early on in life, a lot of my other interests at that time were easily interwoven with tattooing so it was something I was bound to bump into at some point. My partner George tattoos, we both paint together and get tattooed, so it's something that would be hard for me to avoid. My tattoos don't have any great personal meanings or anything fancy like that, they're just a collection of designs I like by people I've wanted to get tattooed by. George and I tend to spend the year saving and then travel to different parts of the world to get tattooed by some awesome artists. It's allowed me to meet people I otherwise wouldn't of crossed paths with, and it's a great reason to travel. We have plans to travel and get tattooed a lot more this year, this time with Reuben in tow, I'm excited to show him the world this time round!