23-year-old Georgina Liliane is a tattoo artist based at Intense Colours in Southampton, who is now currently working and travelling across Canada. We chatted to Georgina about what inspires her and the guest spots she has planned while travelling…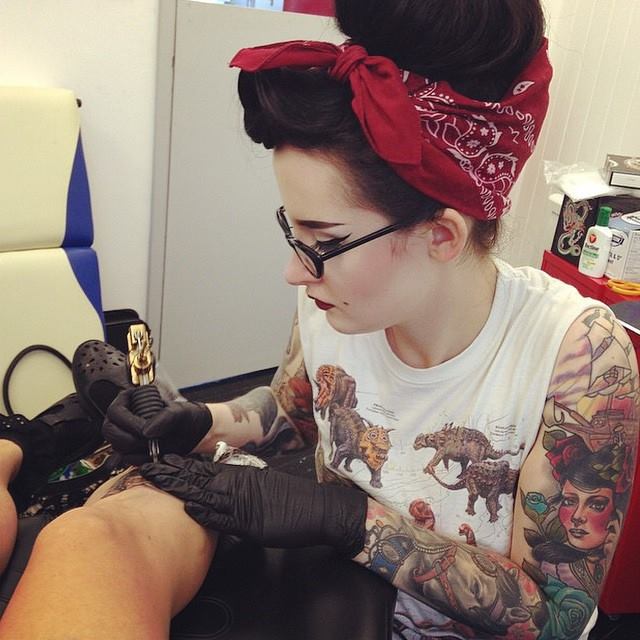 How long have you been tattooing? Including my apprenticeship four years and still constantly learning.
How did you start? What did you do before?  I drew designs for friends and my close friends got tattooed by my mentor and he was about to open a studio and was looking for an apprentice. My friends recommended me to the studio and they had a look at my work and I was offered an apprenticeship. At the time I was just about to finish my foundation in illustration so it was perfect timing as I didn't want to go to university at all!
Do you have a background in art? I have always been drawing since I can remember, I studied fine art at college and illustration at uni.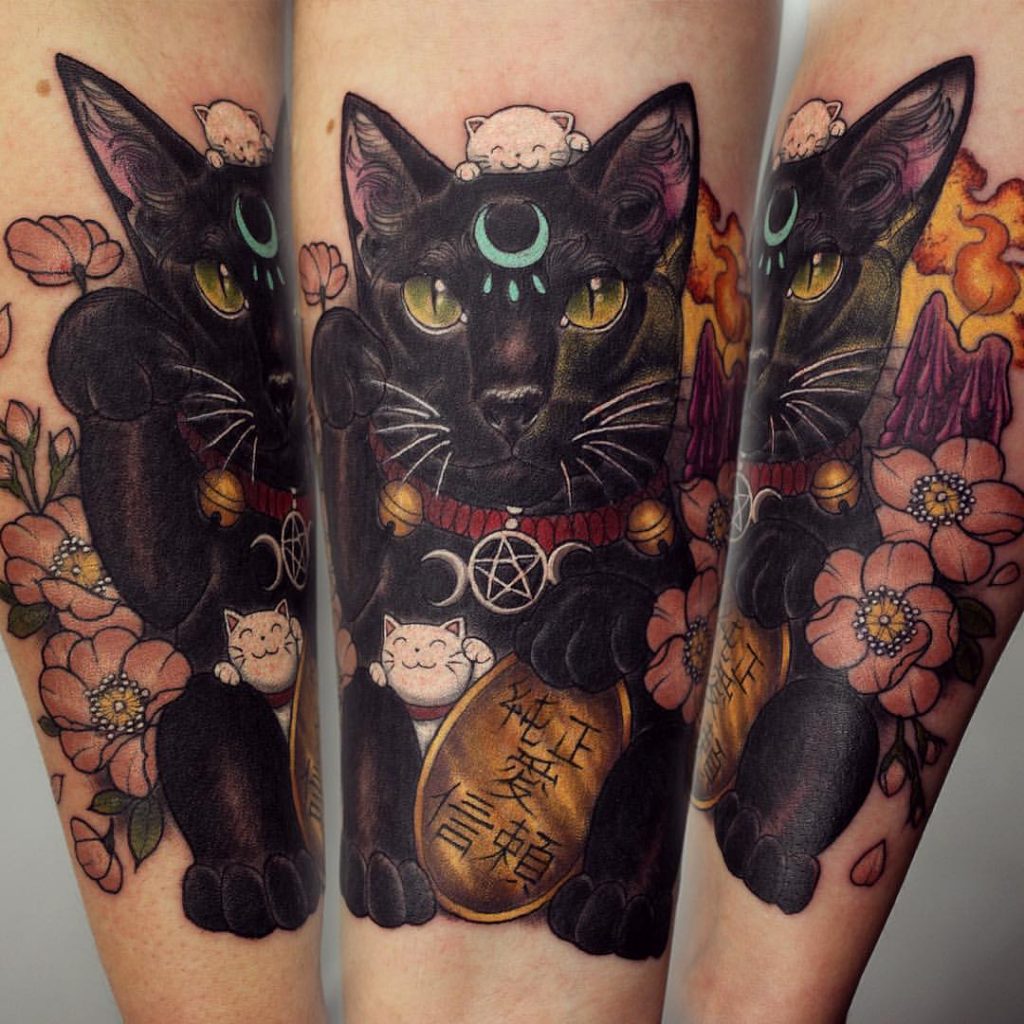 What drew you to the tattoo world? I remember being at school and loved flicking through tattoo magazines and pictures online (instead of doing work I needed to do of course). I loved the bright colours and bold style of traditional tattoos.
How would you describe your style, has it changed? In my very early years of tattooing I drew in more of a traditional style, it wasn't very distinct at first but through practise and patience I started to draw delicate, illustrative and more feminine designs, mostly animal and nature related.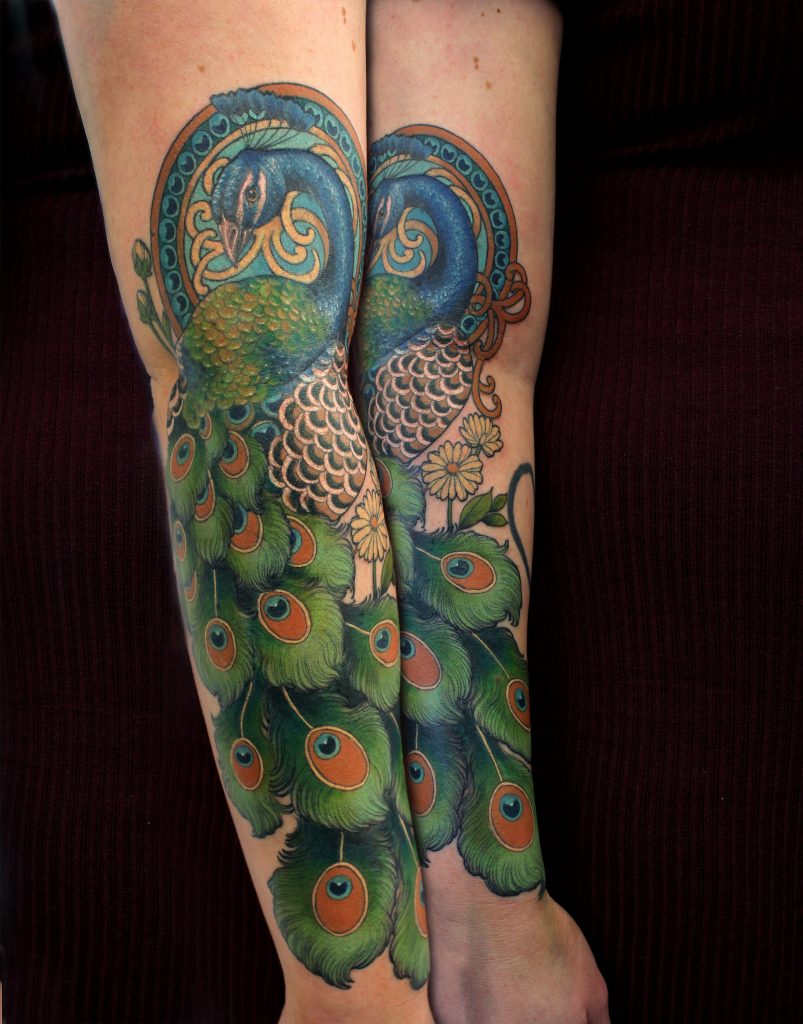 What do you like to tattoo and draw? My favourite tattoos to do are cats, any animal, gothic/halloween related and pop culture related designs such as Studio Ghibli, Harry Potter, Lord of the Rings, all of which I'm a huge fan of!
What inspires you? Classical art and vintage postcards are something I frequently look at. I went to the Robert Bateman gallery on Vancouver Island and his paintings were beautiful. Although incredibly detailed he focuses mainly on creating a certain mood to be felt when viewing his paintings, and adding other details that wouldn't necessarily be seen at first glance, which I found interesting and something I could take inspiration from.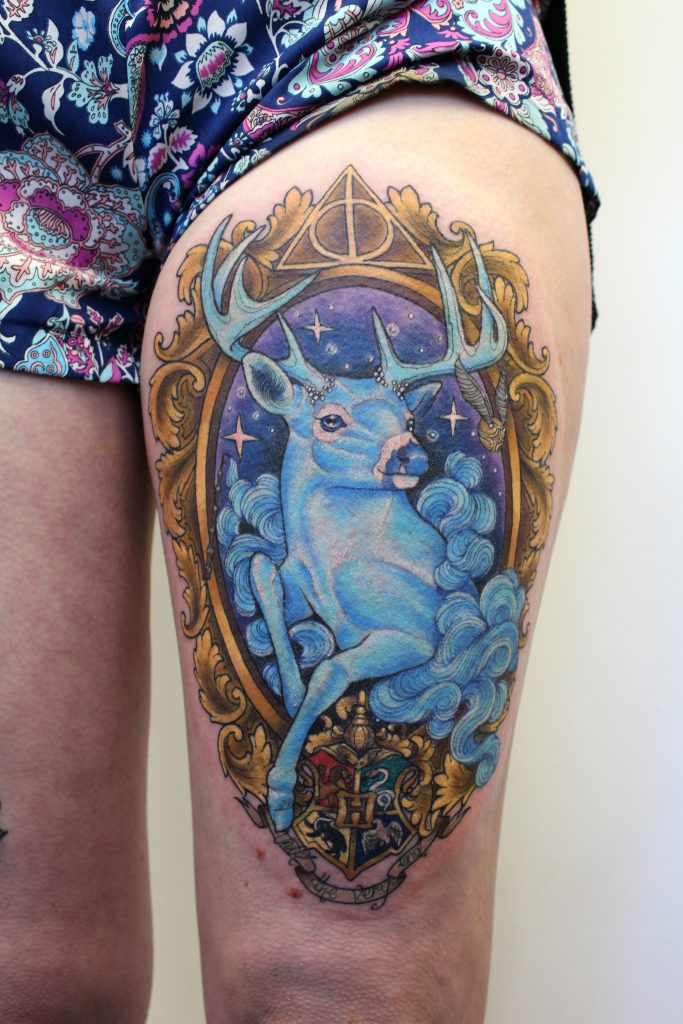 What would you love to tattoo? And what would you refuse to do? I would love to do larger scale pieces in the future, I wouldn't want to do anything that could be offensive. I often turn away certain cover up tattoos if the old tattoo is difficult or too dark to cover, I always suggest to laser the tattoo to lighten it. This means less limitation on what could be tattooed over it.
Do you have any guest spot or conventions planned? So far I've worked on Vancouver Island at Painted Lotus, Vancouver at Gastown Parlour, I'm about to start working at Scythe and Spade in Calgary, followed by the Montreal Convention in September. Then I'll be working at Deathless tattoo in Montreal, and in Ottawa I'll be at Ink Spot. That's all I've planned so far! I'm nervous for the convention as it'll be the first one I've done by myself and in another country can be quite daunting. But everyone in Canada has been so friendly and helpful and I've settled in quickly.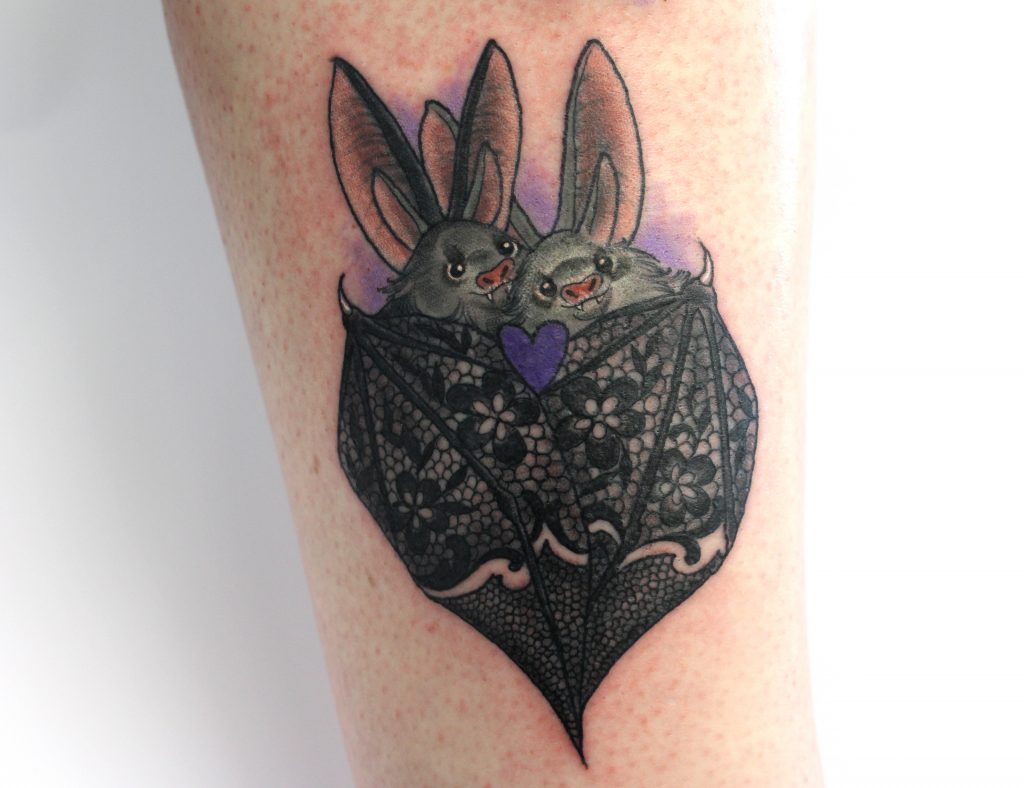 Can you tell us about your own tattoos? Both of my sleeves have been done by the very talented Antony Flemming, I love them as everyday there's a new detail I didn't see before. I've done a couple of tattoo trades with my friends Ashley Luka and Charlotte Timmons both stupidly lovely and talented artists in Birmingham. I still have a lot of space and ideas for future tattoos for myself, I'd love it if I can get a tattoo from Sam Smith who I'll be working with in Calgary, but if not I'll be more than happy to sit and watch her work and hopefully learn a thing or two!