Jay Freestyle is a 29-year-old tattoo artist and painter working at Dermadonna Custom Tattoos in Amsterdam. Originally born in South Africa and raised in a conservative Chinese family, Jay Freestyle was forced to immigrate to Europe, over ten years ago, due to the lack of any real creative scene in Johannesburg. His style is one-of-a-kind, incredibly unique and mind-blowing…
We caught up with Jay to find out more.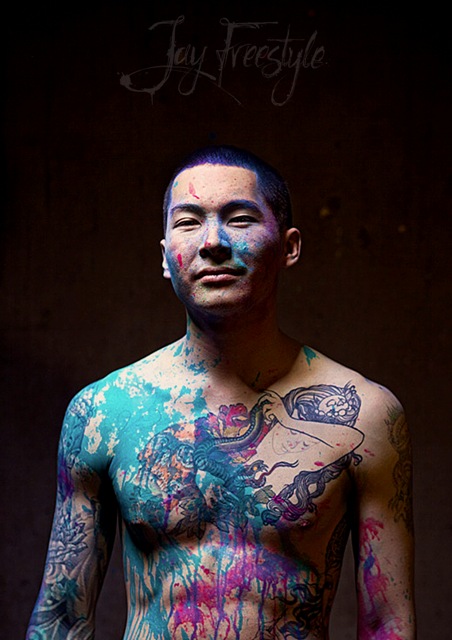 How did you get into tattooing? I started off as a piercer and my mentor was the one to actually push me to learn tattooing. I started practising on artificial skin for a couple of months and once I felt confident I moved onto friends and co-workers. I had a lot of work done on myself by professionals and that was one of the main ways I learnt and got into the trade.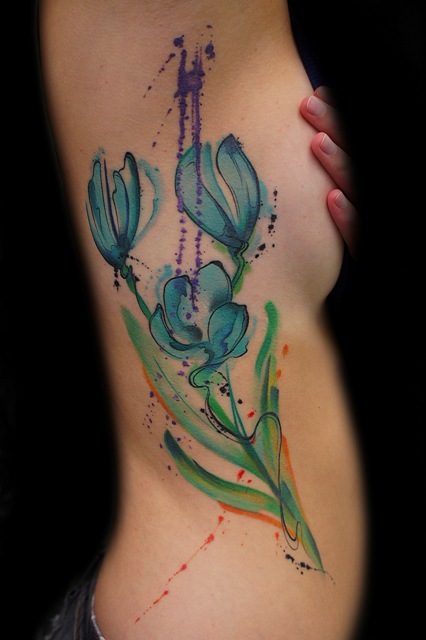 How would you describe your style? Sometimes when people try to explain or describe my style they, for a lack of better words call it "Jay Style", which I kind of like. It's Jaystyle, it's whatever I want it to be.
How do you like to work with your clients? I like it when they have a basic idea of what they want in terms of subject matter and they just let me run with it. It is a fine line between giving enough input to get a feel of their personality and what they want and not so much as to ruin the creative process.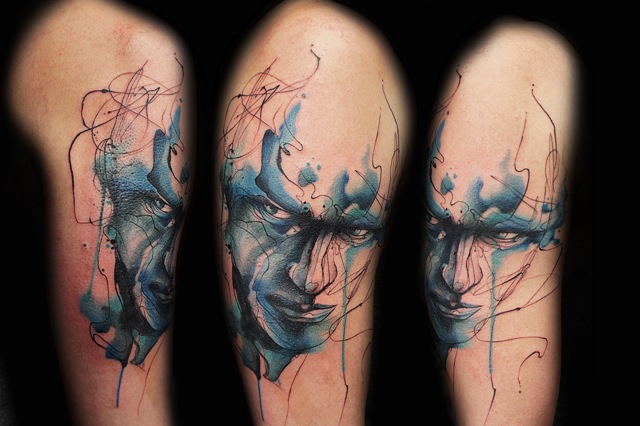 What kind of ideas do they come to you with? It varies, the most common requests I get are for flowers and animals/birds. A lot of ideas that people come up with are mostly to do with some sort of "happy" feeling. I rarely get to do morbid stuff unfortunately.
Jay Freestyle is your name, does that sum up your style of tattooing? Yes it does.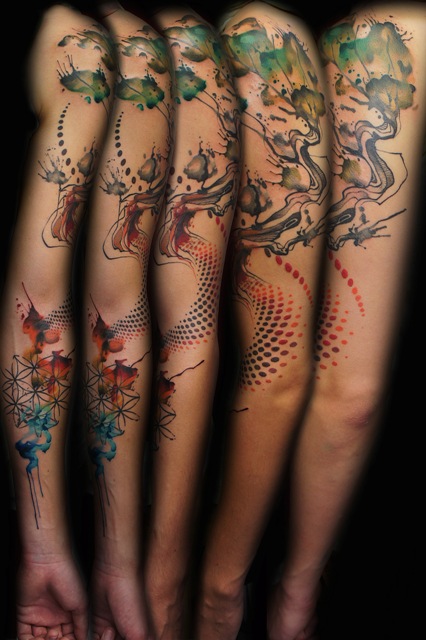 Are your customers often surprised by what you come up with for them? Yes and no. Those that are fans of my work and understand what I do aren't that surprised because they know what they're getting into and already have a certain expectation. Collectors that I have to convince into sharing my vision are the ones that come out surprised.
Do you just tattoo straight onto the body? No stencils or anything pre-drawn? I draw directly onto the body, the basic composition and whatever I feel I need to have as reference. I, of course, also use stencils, not everything can be hand drawn. I don't however have anything pre-drawn, so the entire design process is done spontaneously (free-styled).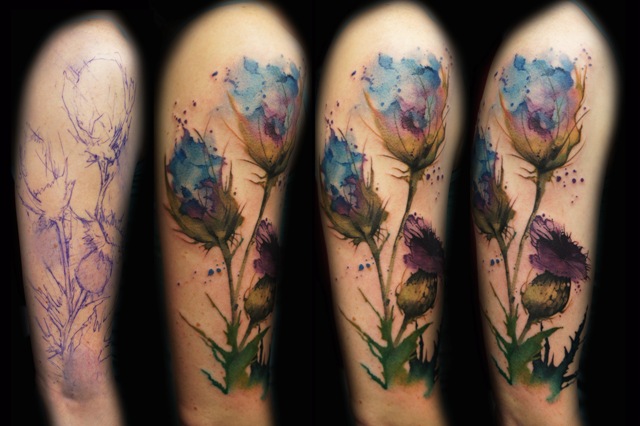 What do you enjoy most about tattooing? Everything. The art of it, travelling, the lifestyle. One of the most valued things I've gained from tattooing are the friends I've made over the years. I would have never met these people that changed my life if I wasn't a tattoo artist.